Have you ever dreamed of seeing seals in Manhattan or getting up close and personal with sharks at Coney Island? While it might seem like an impossible daydream, there is a great range of aquariums in New York that can give you these experiences and more.
Seeing exotic animals and getting close to marine life does not have to break the bank. There is a great range of aquariums and zoos within New York that are accessible to all kinds of families.
If you are looking for something fun to do at the weekend or are planning a trip to New York, these six aquariums should be at the top of your list.
Top 6 Aquariums In New York
There is a good range of aquariums and zoos across New York, meaning there is going to be something to suit everyone's interests and budget.
If you want to take the kids on an educational trip but do not know where to start, aquariums offer fun for all the family and can be a great way to spend the whole day or just a few hours in the afternoon when they are winding down from play.
The top aquariums in New York have been found through reviews and recommendations from local families, and there is certainly something for everyone:
Bronx Zoo, Bronx Park, The Bronx
This is the largest of the city's zoos and makes for a great day out with the kids.
The Bronx Zoo offers more than 250 acres and 750 different species of animals to explore, meaning this is not necessarily a trip to do in one day. It can be a great place to explore in sections, meaning you can get multiple adventures from one location.
There are four zoos and one aquarium located within Bronx Zoo, so there is something for everyone here. The aquarium has regular attractions, and little ones can explore the zoo from the epic Nature Trail adventure, which gives a birds-eye view of everything.
The zoo is suitable for strollers, and they are available to hire at the park, which is great news for parents. You can drive to the zoo, but as parking can become expensive, it is best to use the several buses or subway lines that take you there.
Prospect Park Zoo, Brooklyn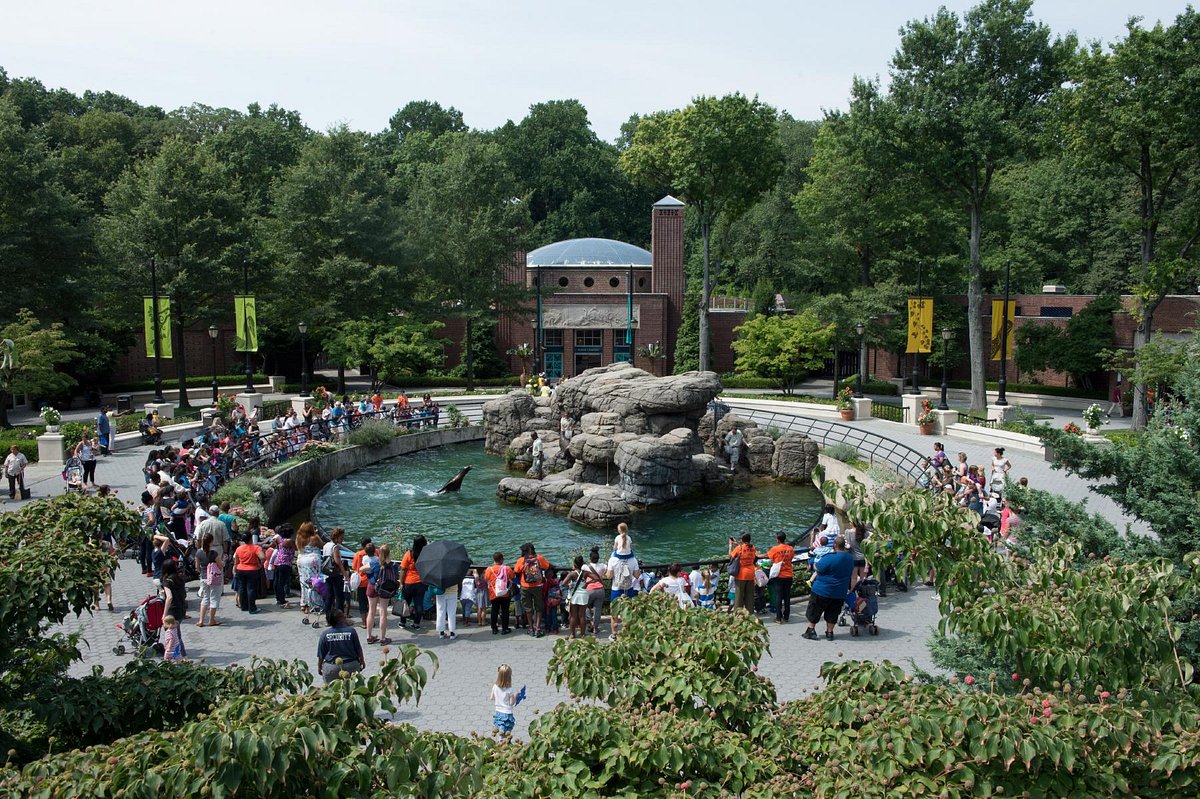 This is a 12-acre zoo located off Flatbush Avenue in Brooklyn, which offers several main attractions, including a sea lion show which is not to be missed.
Prospect Park Zoo does not have the exotic animals found at other locations, but it can be a great day out for children of all ages, with the shows and interactive games to help them learn. There is a Discovery Trail that takes you through several animal habitats as well as a duck pond and aviary to explore.
The wildlife theatre can be a great experience for all kinds of families, and the sea lion show is a particular highlight. The zoo also focuses on education programs and conservation efforts which makes things very interesting.
New York Aquarium, Manhattan
New York Aquarium is the oldest continually operating aquarium in the United States, making it a must-see tourist destination in the state.
This aquarium first opened its doors in Castle Garden, Battery Park, in 1896. Since 1957, the aquarium moved to the boardwalk in Coney Island, where it continues to be a hotspot for tourists today.
New York Aquarium is run by the Wildlife Conservation Society (WCS) as part of the movement's integrated system of four zoos and one aquarium, like the one in Bronx Park, which is also operated by WCS.
There is a lot to do in this aquarium, including the Aquatheater and 4D Theater. Kids can get to see some of their favorite marine creatures up close, including sharks, turtles, and sea otters, from various areas within the aquarium.
Rosamond Gifford Zoo, Burnet Park
Founded in 1914, this zoo and aquarium not only has a lot of history but an incredible reputation for its work with animals. It is one of the top 10% of zoos in the United States that is an accredited member of the Association of Zoos and Aquariums.
The park is dedicated to bringing people closer to nature and offers a brilliant experience to families of all ages with their exhibits. Most notably is the penguin exhibit, which always attracts children, young and old, as well as ongoing shows for other creatures, including elephants.
Rosamond Gifford Zoo prides itself on providing 'the best day ever' to its guests and has a great range of sites to explore.
Staten Island Zoo, West New Brighton, Staten Island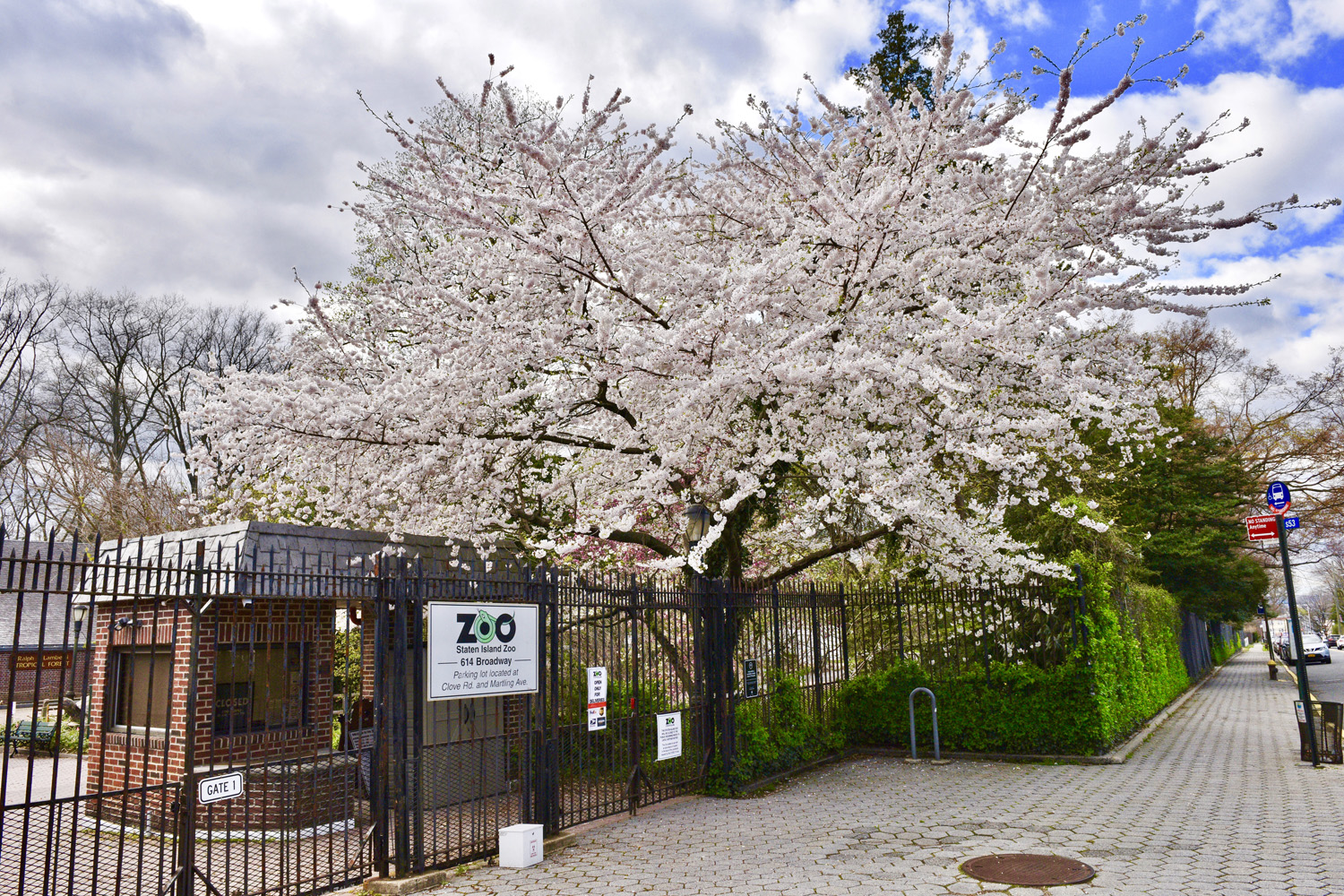 Located on Staten Island, which is just a stone's throw from Brooklyn and Manhatten, is the Staten Island Zoo. Considered to be one of the best locations in New York City for family fun, there is much to enjoy and explore at this zoo.
It is accessible by car, ferry, or bus and parking is free, making it a fun day trip that will not break the bank.
There is an incredible range of animals across the zoo, including birds of prey and kangaroos, as well as several aquarium exhibits across the park.
At this zoo, there are plenty of picnic tables and covered canopies for comfortable pit stops along the way, as well as a café on site. There are various kid-friendly activities to get involved in, and admission is free on Wednesdays after 2 pm.
If your kids become attached to a specific animal on their trip, there is the incredible Adopt An Animal Program, where all proceeds will go to the zoo. You can make their trip even more special by supporting an animal and providing donations to this local business.
Central Park Zoo, Upper East Side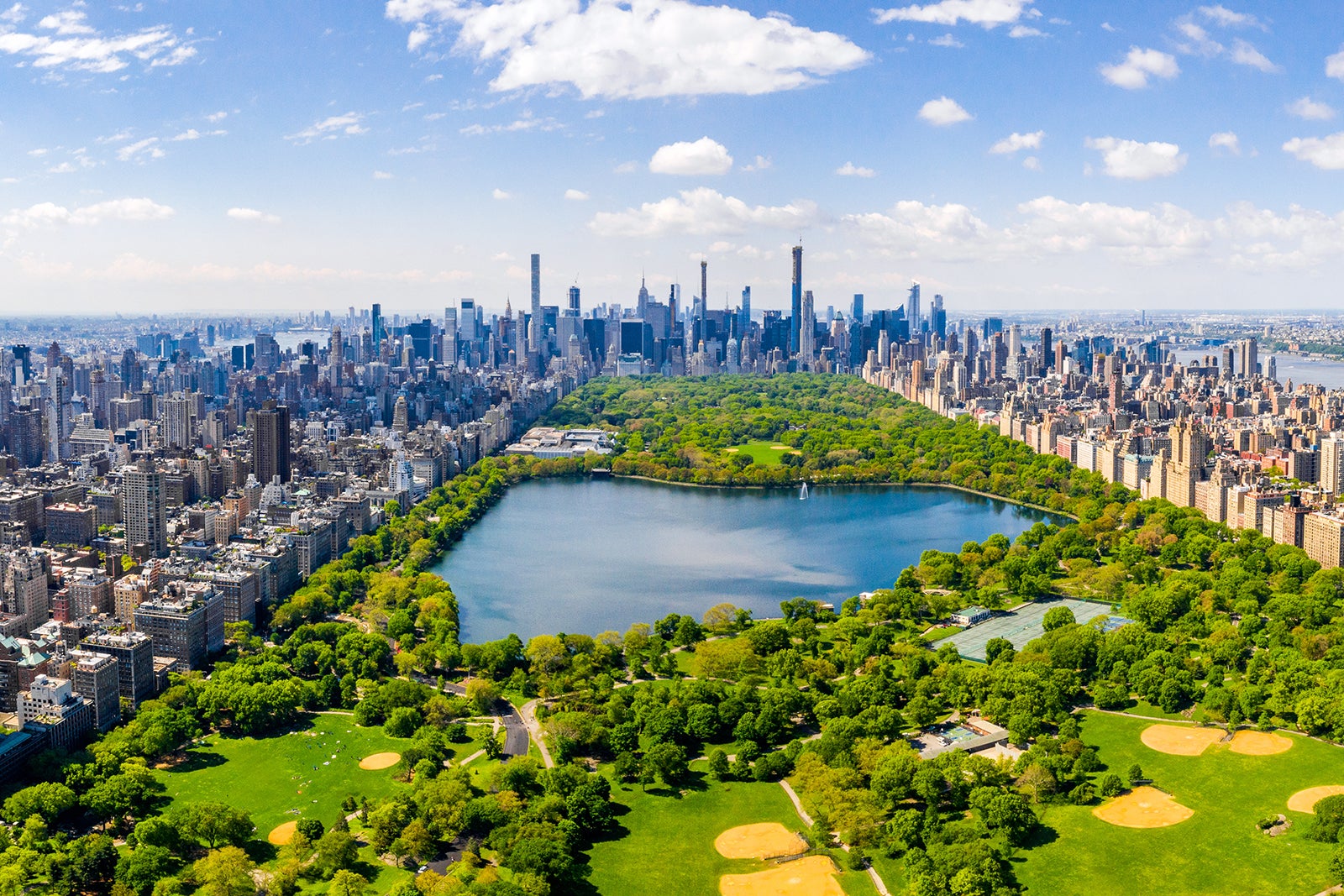 Yet another classic NYC site to explore, Central Park Zoo has animals from all climates and gives families the to chance to travel around the world in one visit.
From snow leopards to grizzly bears, poison dart frogs to hippos, there is something to see from every corner of the globe. This zoo and aquarium teaches families about different world climates and will introduce you to creatures you may never have the chance to see again.
As well as the main attractions in the zoo and aquarium, there is the Tisch Children's Zoo which is a great spot for little ones and will give the family a much-needed pit stop after all the excitement. Here kids can get close to and interact with smaller animals with food available to buy from the counters.
How To Make The Most Out Of Your Trip
While many family-friendly locations charge an admission, some of these aquariums will have days where there is a reduced fee or even free entry based on the time of year.
It can become expensive when you are planning a family trip and want to make it the best time possible for your little ones. This is why checking to see whether there are any discounts or free admission days available at these locations is a must before booking anything.
Likewise, it may be possible to buy tickets on the day, but it is recommended for you to plan ahead for your trip. This means figuring out where you want to go and booking admission tickets in advance to avoid the crowds and to ensure you get to see everything you desire on the day.
These aquariums have websites or telephone lines that you can use to book admission in advance, and this may be the best way to save money.
Check the schedules of aquariums and zoos to see what shows will be playing the day of your trip, and try to book these in advance, too, as this will help you avoid disappointment on the day.
Visiting the park in the early opening hours or the evening is a great way to avoid the crowds, but this does not apply to weekends or school holidays. It is always recommended to hit tourist spots, like aquariums, on a weekday if possible because there will be fewer visitors to contend with, and you will have more space to explore freely.
You should check out the opening hours of the aquariums on the website before booking to see when is the best time to visit.
What To Take To The Aquarium
Taking the kids to the aquarium or zoo can be a fun-filled day out, but you will need to be prepared.
While many of the locations in New York have cafes or stores on-site, we recommend taking your own drinks and snacks with you. Likewise, it may be a good idea to pack a picnic if you are planning a day-long adventure, such as going to Staten Island or Bronx Park Zoo.
If there are feeding shows at the aquarium, make sure to bring plenty of change with you as these typically require quarters. 
Other fantastic aquariums that the whole family will enjoy
If you're hoping to find other incredible aquariums that the kids will be sure to love, look no further than our round-up below!
More about our TFVG Author
A seasoned traveller, Dad, and avid sports tourist, James foundered The Family Vacation Guide to share his expert vacation experiences- especially when it comes to being a travelling family man.
Featured in Travel articles such as Travel + Leisure, TripSavvy and SFGate, you know you're reading some of the best vacation tips online.