Are you looking for a beach gateway or mountain retreat? What about going on a fun family vacation to North Carolina? If your family enjoys the outdoors, North Carolina is the place to be. There are countless options for hiking, biking, and fishing. You can also visit championship golf courses, and gorgeous gardens, and take breathtaking drives along the Blue Ridge Parkway. Urban adventures can be had in trendy Asheville, which is home to the Biltmore Estate, the largest privately held residence in the country, as well as in university-focused cities like Raleigh, Durham, and Chapel Hill.
This article will help you plan the best North Carolina trip with your family when traveling with kids. We have tried to address every question in this North Carolina family travel guide.
3 Reasons Why North Carolina is the Perfect Family Vacation Destination
Numerous Places to Visit
You wouldn't be bored a single day while staying in North Carolina. This state has many places to visit. You will see mountains, beaches, and city life when visiting North Carolina. While in Asheville, we recommend you visit the Appalachian mountains. They have incredible breweries, scenery, and enjoyable outdoor activities. Also, if you are looking for great restaurants or fun things, you can visit Charlotte. It is North Carolina's largest city.
The largest metro region and city is Charlotte, but there are many other great places such as the Blue Ridge Mountains, Outer Banks, Wilmington, and the Great Smoky Mountains. You will find gorgeous waterfalls, amazing views, fun-filled hikes, and some of the best skiing facilities on the east coast.
Affordability
Particularly when it comes to hotels, North Carolina is a relatively inexpensive area to travel to. Both full-service hotels and affordable family inns are available.
The best part is that you can enjoy free or inexpensive activities in North Carolina. You may take your kids to one of the museums, camp at one of the numerous state parks, or visit the North Carolina Zoo for free.
We believe the best way to spend your summer is to travel to North Carolina! You can have a lot of fun in North Carolina without spending much money.
Variety of Food
If you are a BBQ lover, you will feel the heavens! North Carolina is known for its barbecue cuisine. Along with that, you can also enjoy delicious Mexican cuisine. There are a lot of family-owned Mexican restaurants and an abundance of steakhouses. If you love tacos, try Sabor Latin Street Grill.
When's the Best Time to Visit North Carolina With Kids?
Summer in North Carolina is hip, and the weather is perfect for outdoor activities, so if you're planning a trip there, aim for April through October. During the summer, there are typically more visitors, so you can meet new people and establish new acquaintances.
What's the Weather in North Carolina Across the Year?
The climate in North Carolina varies from somewhat continental in the mountainous areas—where summers are colder, and rainfall is heavier—to subtropical in the state's southeast. In the highlands and along the shore, the growing season is 175 days long. The average annual temperature in the eastern region is 66 °F (19 °C). Additionally, the annual temperature of the central area is 60 °F (16 °C). The average yearly temperature of the mountains is 55 °F (13 °C). The wettest months are July and August, and the driest are October and November. 44 to 50 inches (1,120 to 1,270 mm) of precipitation falls annually in the Piedmont, 46 to 54 inches (1,170 to 1,370 mm) at the coast, and 40 to 80 inches (1,015 to 2,030 mm) elsewhere.
On average, North Carolina receives 48 inches of rain a year. The average annual rainfall in the U.S. is 38 inches.
The annual average snowfall in North Carolina is 4 inches. Snowfall in the U.S. averages 28 inches a year.
In North Carolina, there are about 213 bright days per year. The U.S. has 205 sunny days on average.
On average, North Carolina has precipitation on 112 days per year. Rain, snow, sleet, or hail that falls to the ground is referred to as "precipitation." Precipitation must fall to the floor for at least 0.01 inches before it can be measured.
Here are some weather highlights in North Carolina:
Around 88 degrees are expected in July (The hottest Month)
29F is low for January (The coldest month)
Average annual rainfall of 48 inches
Average annual snowfall of 4 inches
What's the Perfect Length of Time to Spend in North Carolina?
According to us, the perfect length of time will be two to three weeks in the summer. One of the main reasons we recommend a long summer trip is the variety of activities you can try there. Mountain activities, including hiking, camping, swimming, and fishing, are prevalent in the summer. Moreover, you may join the crowds gathering to view the autumn leaves in Asheville and along the Blue Ridge Parkway.
However, the off-season also offers benefits. If you're wondering if it snows in North Carolina, it does! It may be a fun family trip to visit North Carolina in the winter. Imagine enjoying colorful wintertime flora along hiking paths and beautiful roadways.
If you are looking for year-long entertainment, you should visit the tri-city area. It comprises Raleigh, Durham, and Chapel Hill. The tri-city offers year-round arts, entertainment, and sports. Also, they have the best BBQ spots, waterfall-lined hiking routes, a tranquil cove, and hidden corners that are all there to be discovered at any time of year.
The Best Things to Do With Kids in North Carolina
North Carolina Zoo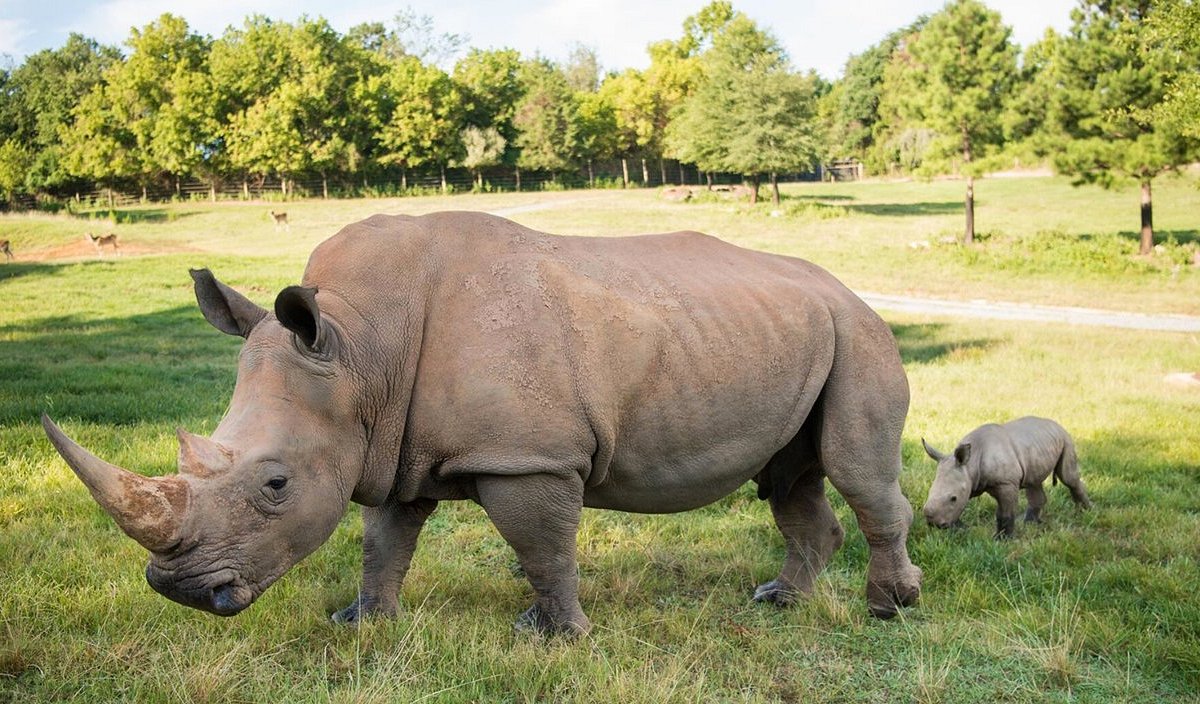 Do your kids have a curiosity or fascination about wildlife? You should surely visit the North Carolina Zoo then. It is the world's largest natural habitat zoo. You can see more than 1700 animals there. It will be like a "one day in the wilderness" kind of day for your kids.
Catawba Science Center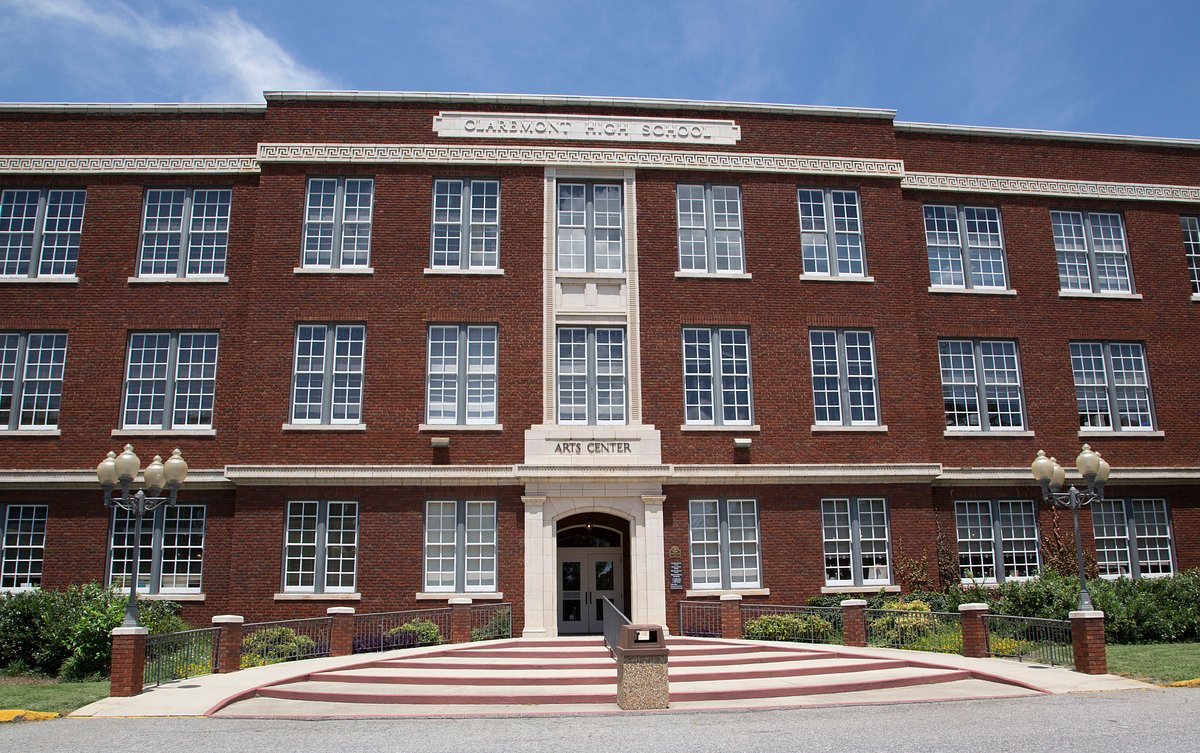 You should visit the Catawba Science Center with your kids. It is a 35,000-square-foot children's science and technology museum. The museum offers various interactive exhibits. It is famous for its saltwater and freshwater aquarium galleries and cutting-edge digital planetarium theater.
Family Fun in N.C. Mountains
The Blue Ridge Mountains are a beautiful mountainous area in West Carolina. There are stunning waterfall views, fun-filled hikes, and the most beautiful ski areas on the Eastern Coast.
Chimney Rock Park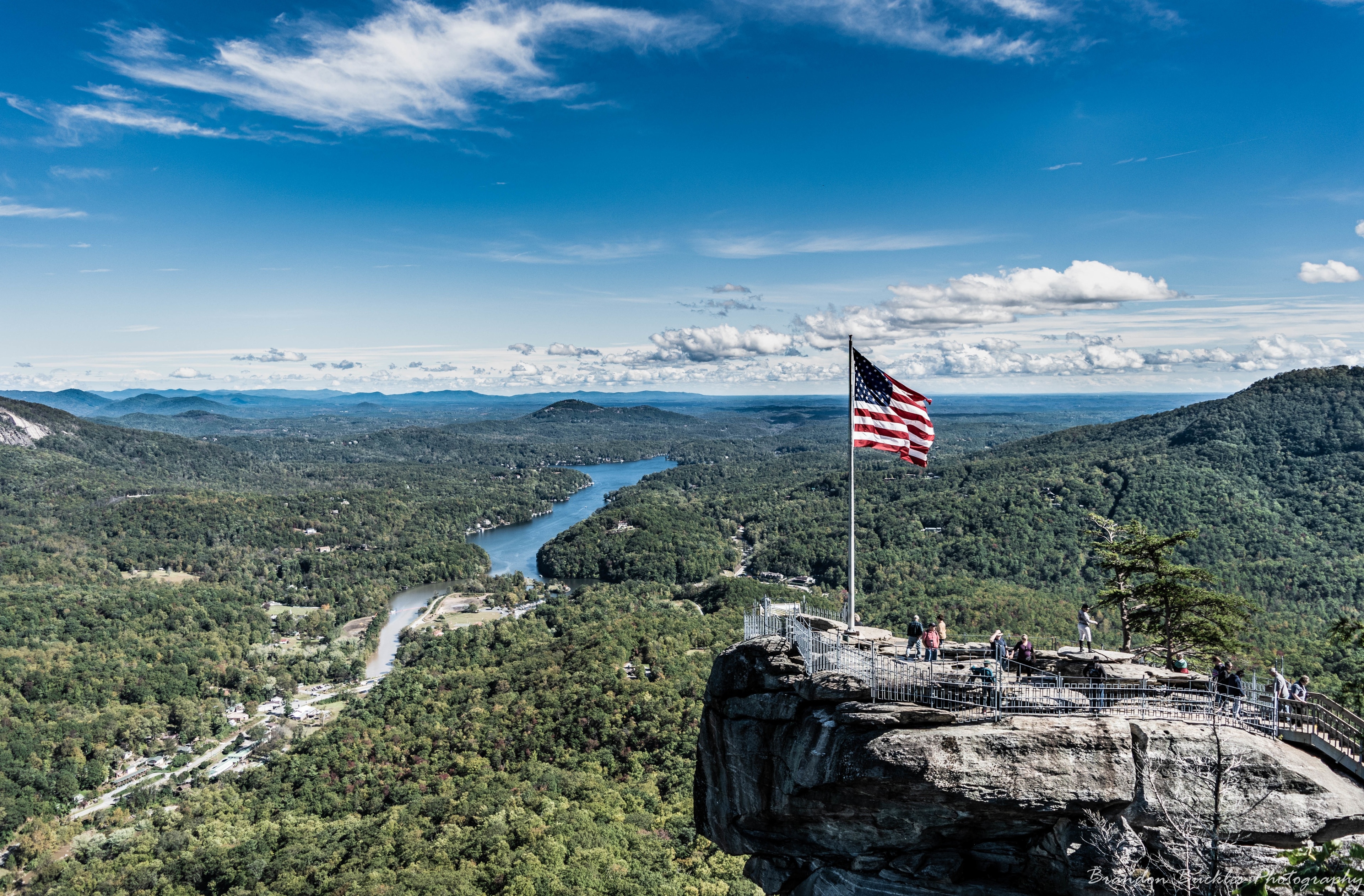 Chimney Rock Park lies in the vicinity of Asheville. Asheville lies in the center of western North Carolina. Here you'll enjoy some of Carolina's finest landscapes. Take a walk into a tunnel where the elevator leads directly to the summit. There are several hiking trails and an Adventure Park for children in the forest.
Great Smoky Mountain Railroad
It is located in Bryson City. The tour is scenic, going through mountains and tunnels. A variety of family adventure themes are also available. Your children will love taking the Polar Express train and believe us, the Great Smoky Mountains Railroad offers an amazing Polar Express experience. Spend more on first-class tickets—it is an experience your children will cherish.
Lake Lure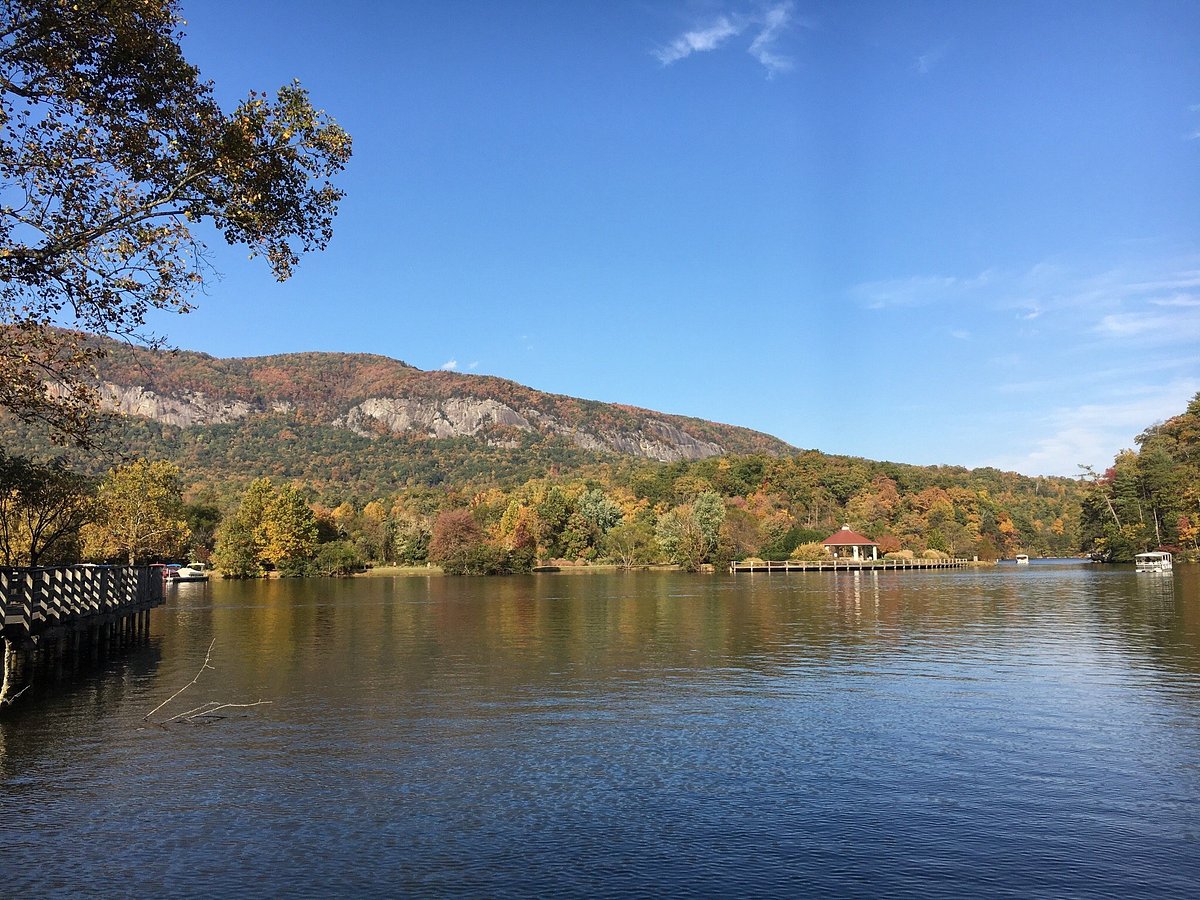 Lake Lure is another small village near Charlotte. It is near Chimney Rock and can be combined into one place or divided into two. Lake Lure is a focal point of the city, making this an incredibly worthwhile visit. You must visit Lake Lure Beach during the season. It is at the lake's southern end, with sandy shores for swimming, an aquatic park for children, and slides for their leisure. The boat or paddle board will let you take a trip around the area if you are not interested in swimming. In summer, these are pretty popular, and you can even meet new friends at the shore.
Carolina Beach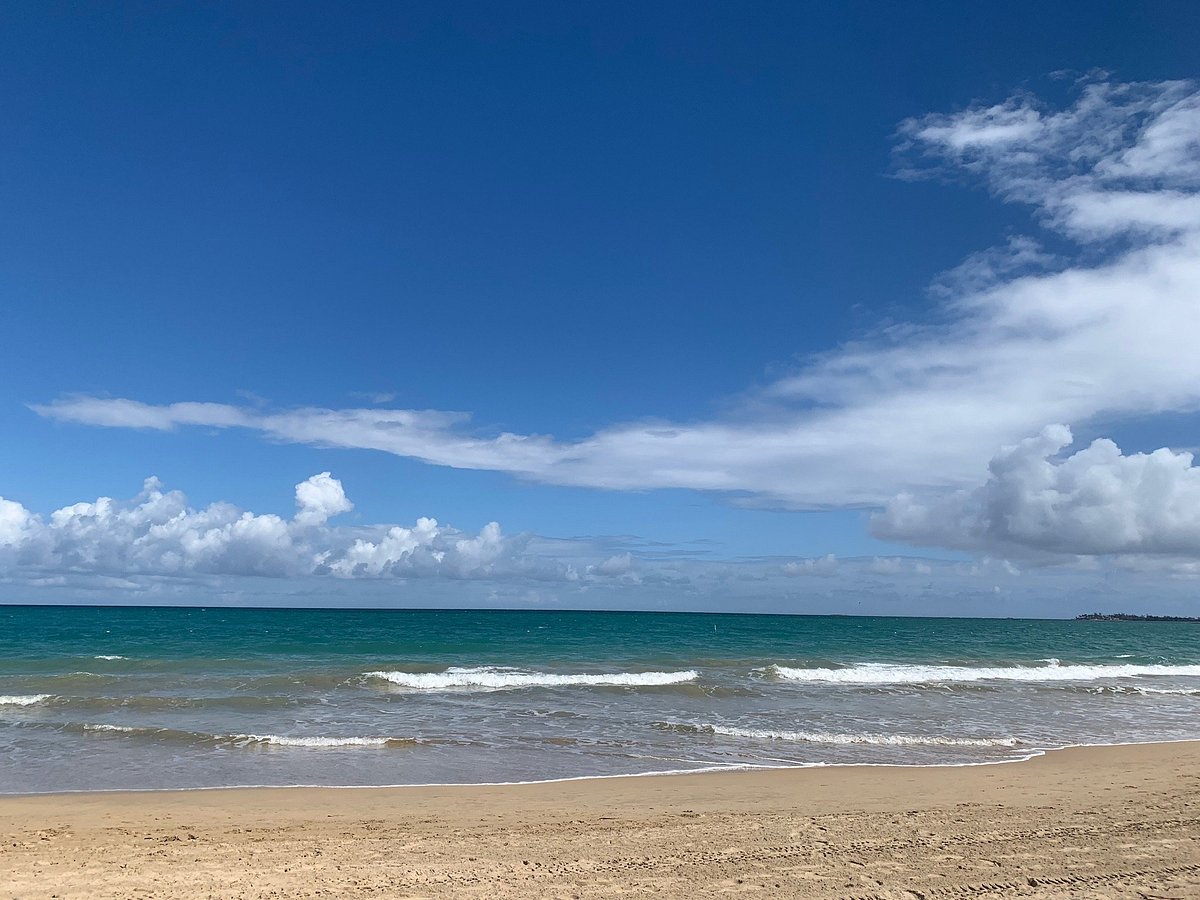 Carolina Beach, North Carolina, offers an ideal location for a relaxing beach vacation. The beach is not overcrowded but offers fun activities like an amusement park on boardwalks. Please read Carolina Beach's review for great dining options when planning your beach or weekend getaway!
Marbles Kids Museum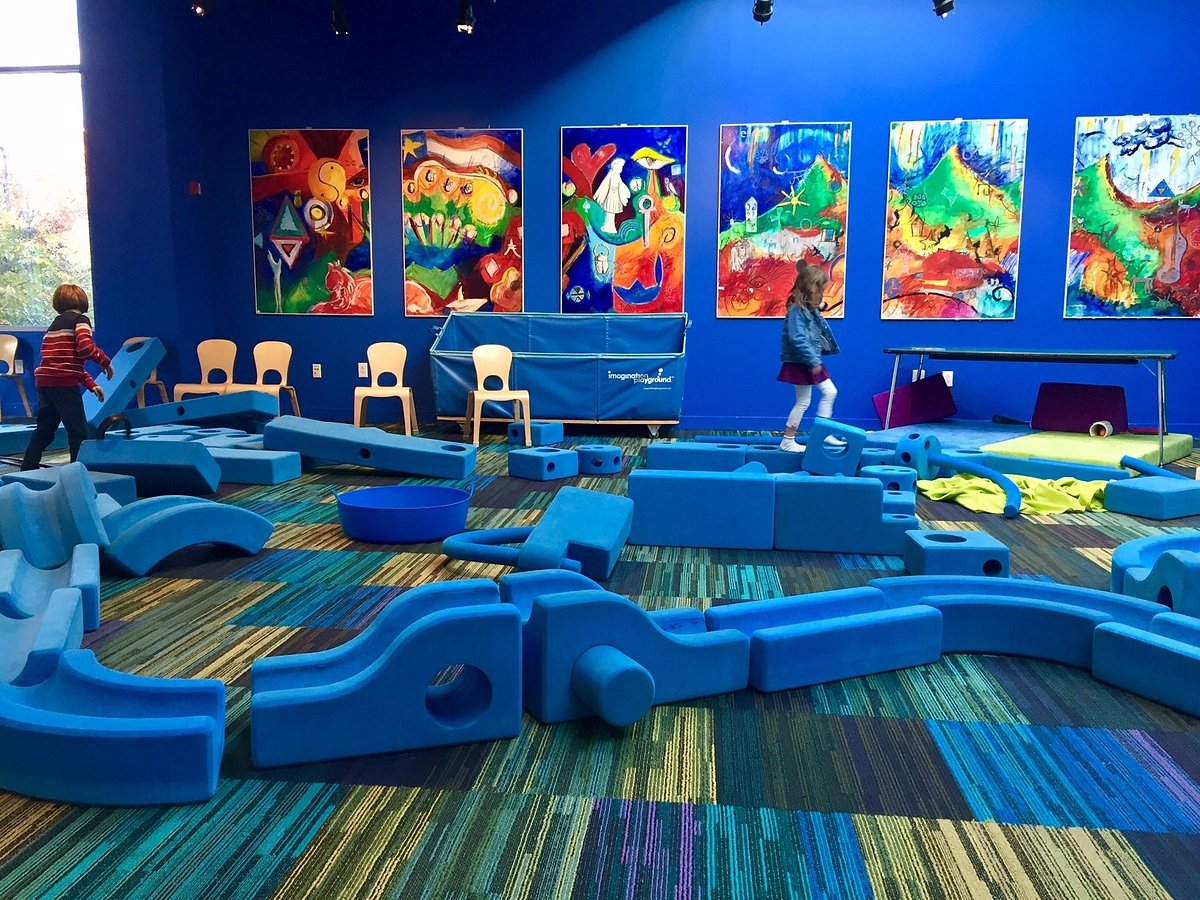 The Marbles Kid's Museum is a remarkable establishment. The many options for entertainment make this a top pick for Raleigh families. Even though it's geared toward kids, grownups can enjoy themselves here too.
Bryson City
Known for the Great Smoky Mountain Railroad and its wonderful beaches, Bryson City has many attractions for families to enjoy! Its downtown offers a wide variety of shops, restaurants, and a history of the WNC but without the touristic atmosphere typical of larger cities.
Cape Lookout National Seashore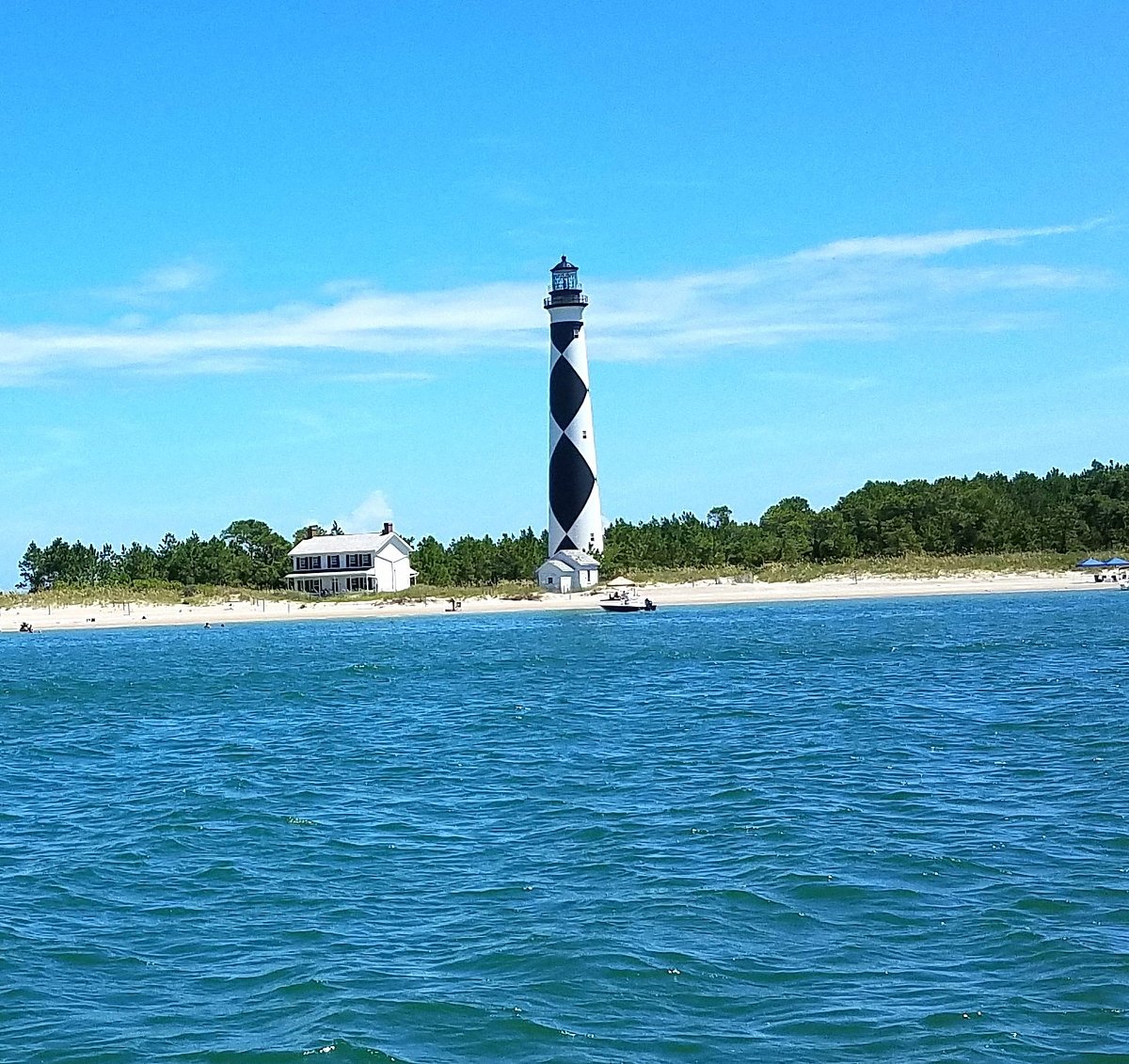 It is a remote 56-mile-long beach. The seashore has a beautiful shoreline, an iconic lighthouse, and wild horses.
Cape Hatteras Lighthouse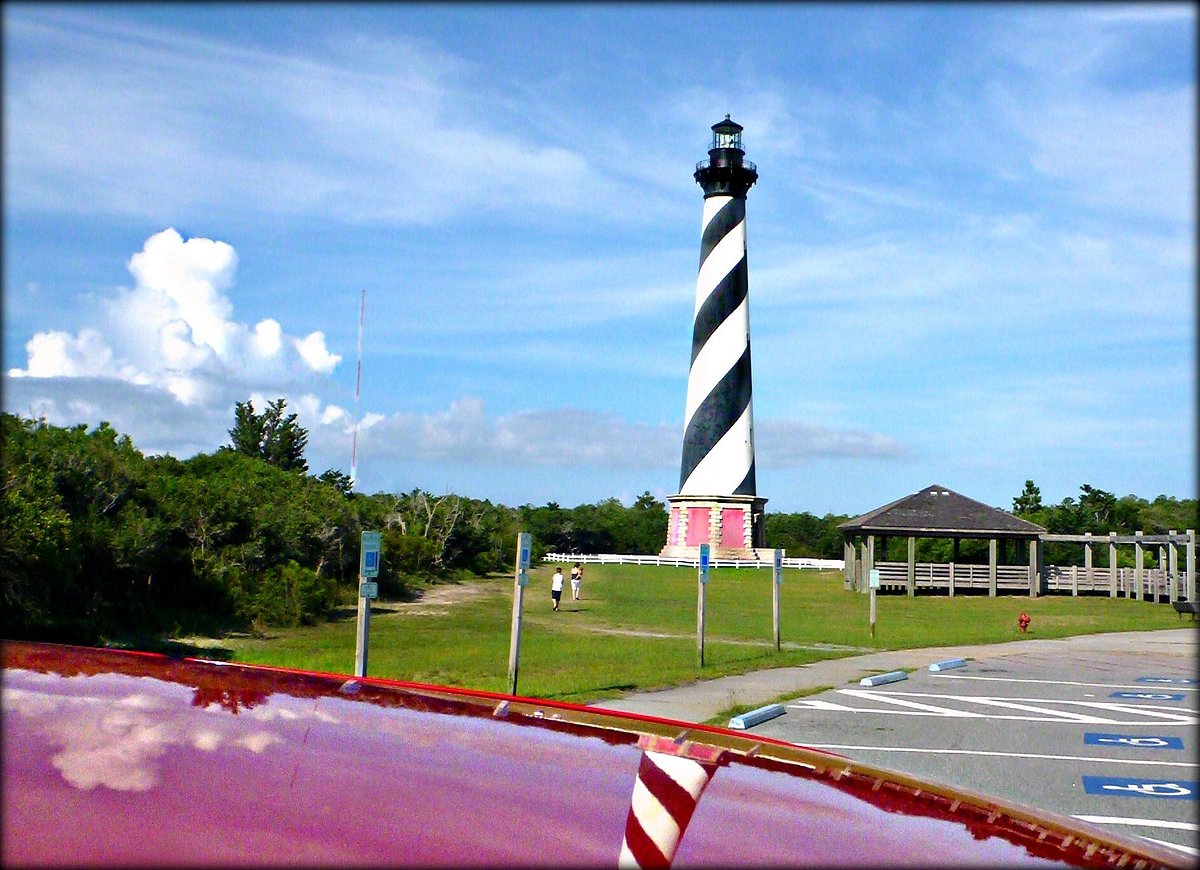 The Cape Hatteras Lighthouse is a popular tourist attraction and likely the state's most well-known icon. To put it simply, it's a fantastic location for families. Put on your walking shoes, since the views from the top of this historic lighthouse are spectacular! There are also numerous museums and ranger stations there.
Corolla's Wild Horses
Tours of Corolla's wild horses are popular with families. Ancient Spanish explorers brought Mustangs to the area, creating a paradise for wild horses. In order to see horses in their native environment, some trips use four-wheel drive vehicles. Those bringing their kids have a great time on the rides and learn something new about the past at the same time.
Carolina Beach Boardwalk
This amusement park offers classic beach boardwalk fun with a Ferris wheel, games, shows, and more. Moreover, there's Santa's Land, a great Christmas-themed park for younger children. There are rides, shows, and a zoo. The kids even get to meet Santa.
Best Theme Parks
You don't need to be young to have fun in amusement parks; luckily, North Carolina offers many wonderful choices!
The Best Family Hotels & Resorts in North Carolina
One of the most challenging choices for any vacation is the hotel, resort, or inn you choose to visit. However, if we are talking about North Carolina, there are lots of fantastic family resorts that you can visit and enjoy. Here are some of the best choices for the resort, according to us:
Ocracoke Harbor Inn
Are you planning a beach vacation? Ocracoke Port Inn is a fantastic choice as it is closer to the harbor.
North Carolina has a lot of family-friendly mountain resorts, but occasionally you want to be closer to the beach than the mountains.
Harbor Inn has one of the most beautiful interiors. It is decorated entirely in blue. And while the amenities are minimal, the local attractions more than make up for it.
Additionally, they provide a delicious breakfast that is complimentary, which is ideal for families with younger, pickier children. Given that you would be taking your children on the trip, this would be a plus-plus option.
Homewood Suites
Homewood Suites is a luxurious location that is wonderful for families. It is best suited if you have teenagers and older children.
There are good options for people of every age. Children ages five and older can use the family room, and children older than that can use the pool or stay inside and use the wifi. Adults can relax at the lounge and bar, which are open around the clock, or remain in and order room service.
Also, the resort offers additional services like laundry facilities.
Sanderling Resort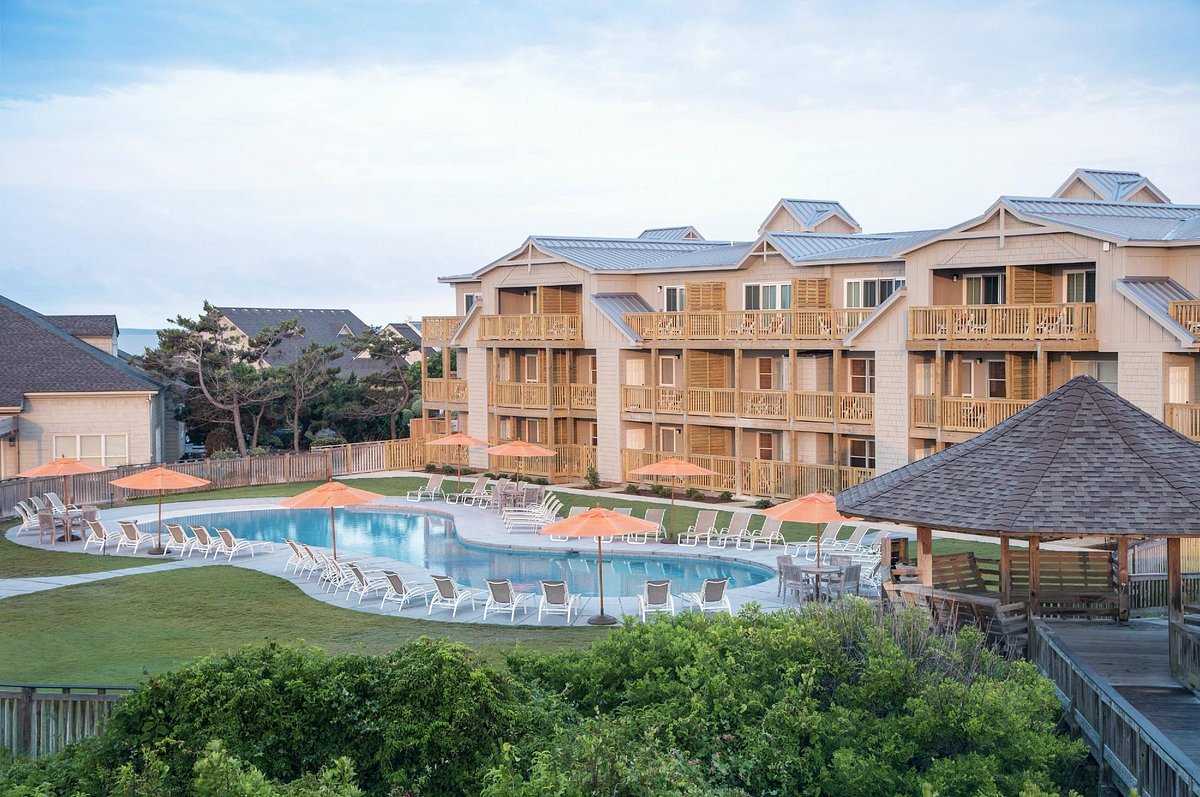 When you see Sanderling Resort for the first time, it will appear enormous from the outside. However, the interior gives off a cozy sense of grandeur.
With access to amenities like a vast pool, a family room, and kid-focused activities, it's the ideal luxury beach holiday.
Additionally, they provide family-friendly activities like s'mores nights by the fire and frequent performances by local musicians.
Of course, free wifi is available throughout the resort for any children. So, if you want to stay in and watch Netflix, this is the place. And if you're planning a more extended stay, there are additional conveniences like on-site laundry services.
High Hampton Resort
If you want to watch some of the most beautiful sunsets you'll ever see, go to the High Hampton Resort.
It's a terrific place to get in touch with nature. Additionally, they have supervised special walks and programs for kids of all ages.
Every room offers access to a small kitchen and fridge, and the facility has all the amenities you would expect to find, including free wifi throughout the entire building.
Kimpton Cardinal Hotel
Last but not least, we have the Kimpton Cardinal Hotel. The Kimpton Cardinal Hotel is one of the most significant locations. This can be your go-to place if you're looking for fantastic family vacation packages in North Carolina. You can keep everyone entertained at this hotel as it offers far more amenities than the average resort.
There is everything from bowling alleys to a fully stocked game area available. Usually, the adults lose track of time when playing in the game area!
Basic conveniences are provided, and a stroll through the resort's on-site eateries is highly advised while you're there.
What's the Average Cost of a Hotel in North Carolina?
North Carolina hotels won't let you down if you're concerned about your budget. Hotels in North Carolina typically cost between $130 and $149. As an added bonus, each hotel provides excellent room service and a wide range of convenient amenities. The $951 price tag for a week at an average North Carolina hotel is quite affordable. Taxes and fees are not accounted for in the estimates.
The Best Places to Eat With Kids in North Carolina
Inizio Pizza
When it comes to pizza, Dilworth's Inizio Pizza is where it's at.
The fact that the kitchen at Inizio Pizza was designed with kids in mind is one of its best features. There's a bench for the kids to sit on as you watch the pizza being made. They can see the dough being spread out, the toppings being added, and the pizza being placed in the massive oven.
One cup of margarita sauce is included with each pizza order. Most kids really enjoy the dip. The classic margarita pizza is available here. It has received numerous glowing reviews. Afterwards, you can take the kids to Inizio's Gelato for a few mini scoops before bed. If you don't want your kids to get too dizzy from the ice cream, use smaller spoons.
Baby Bull
Baby Bull is located in the River Art District. It has everything you could want from a restaurant when dining out with children. It offers counter service, cheeseburgers, outside seats, and occasionally a train view.
One of the reasons we will recommend you go to Baby Bull is for their delicious burgers and fries and family-friendly outdoor dining. The icing on the cake is the counter service.
There is a plain kids' cheeseburger on the menu at Baby Bull. You may customize the burger with additional toppings. You can purchase condiments like mustard, ketchup, etc. in a separate location. Buns without gluten are also available.
There are picnic tables in front of the Hatchery building in the River Arts District for Baby Bull customers. For you and your tiny family, a picnic table with a Baby Bull cheeseburger, milkshake, and french fries would be ideal.
Big Ed's City Market
Let us tell you an exciting thing! Going to Big Ed's is like having breakfast at Grandma's. If your kids miss some homemade food, you should bring them here.
"Country cooking at its best" is their motto. And when they say "country cooking at its best," believe us, they really mean it. The entire family will savor generous portions of excellent home food. Usually, the food is served on elegant tablecloths with red and white checkered patterns.
Breakfast and lunch are the only times that Big Ed's original downtown location is open. But you may now benefit from their southern hospitality and meals at their other two locations in the Raleigh area. Do yourself a favor and try one of the hotcakes. It is similar to a pancake but twice as big.
Luella's BBQ
You should try visiting Luella's if your kids enjoy macaroni and cheese! Luella's Bar-B-Que has two locations: North AVL on Merrimon and South AVL in Biltmore Park Town Square.
The kids' menu is a blessing. We advise you to order some mac and cheese. You can add chicken or pork at an additional cost. Children can also get three wings and one side, or pulled chicken. Additionally, pulled pork, chopped pork, and BBQ tempeh are available for purchase. They also sell top-notch banana puddings.
Both sites are adjacent to playgrounds and serve excellent food from Luella!
Pizza Mind
If you have a budding little chef who wants to make his own pizza, take him to Pizza Mind. However, you have to schedule a meal at Pizza Mind in West Asheville for lunch or supper. There is a "create your own pizza" option on their children's menu. According to us, this can be an excellent kid-friendly activity.
Pizza Mind offers children the ingredients to make their pizza: pizza dough, a cup of tomato sauce, pepperoni, and cheese.
Your server will bring out the dough, sauce, cheese, and your choice of topping if you decide to make your pizza. Your kids can start working after that!
Morgan Street Food Hall
One of Raleigh's most excellent small restaurants is Morgan Street Food Hall for two main reasons. There seems to be an option for everyone because there are over 20 dining options. Second, they serve food quickly. This factor is always helpful for kids. Specific merchants offer vegan, vegetarian, gluten-free, and dairy-free options.
Nonetheless, we do not suggest bringing kids here on a Saturday or Friday night because there will likely be a lot of alcohol consumption and dancing during those times.
The Best Day Trips From North Carolina That the Whole Family Will Love
Linville Caverns
Visitors can see nature at work "within" the mountains at the only display caves in North Carolina, which are close to the High Country. While visiting Linville Caverns, you will explore underground labyrinths formed by slowly flowing groundwater. The water bodies will also create a great network of rooms, corridors, and magnificent structures.
Kitty Hawk Kites
At Kitty Hawk Kites, you may learn to tandem fly or hang glide over gentle dunes. Other activities include stand-up paddleboarding and parasailing, dolphin cruises, the Lost Colony, and bioluminescence kayak tours.
Pisgah National Forest
This forest covers more than 500,000 acres. It has whitewater rivers, waterfalls, hundreds of miles of trails, and well-liked campgrounds. You may pick one of the campgrounds that welcome families, including Lake Powhatan or Davidson River. We suggest you take a trip to the 60-foot-long Sliding Rock. It is a famous natural water slide.
Carolina Harbor at Carowinds
In 2016, Carowinds increased the size of its water park, renaming it Carolina Harbor. It is the world's largest park in the southern part of the state. It will tempt you with some family fun. You can do things like slide down Blackbeard's Revenge. Also, let your kids play in Kiddy Hawk Cove, soak in the sun in a luxurious cabana, and more.
Lake Lure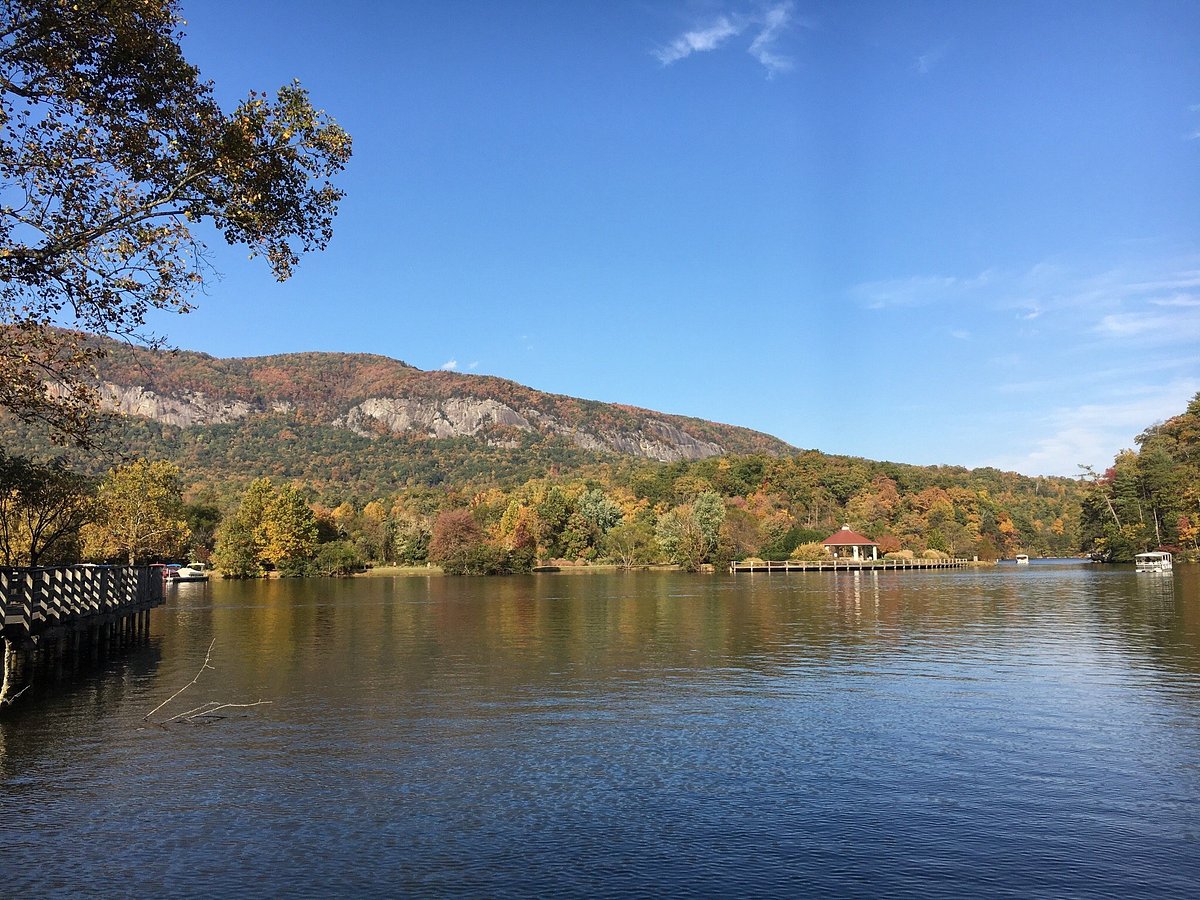 Another little town close to Charlotte is Lake Lure. The city's center point makes Lake Lure a highly rewarding place to visit. Lake Lure Beach, which lies near the southern end of the lake and has sandy shores for swimming, an aquatic park for kids, and slides for their enjoyment, must be visited throughout the season. If swimming is not your thing, you may still explore the area with a boat or paddleboard. These are quite popular in the summer, and you can even make new friends at the beach.
Climbing to the Top of a Lighthouse in the Outer Banks
Incredible outdoor adventures are available along the famous Outer Banks National Scenic Byway, which runs through the Outer Banks. Experience the Cape Hatteras National Seashore with family members, climb historic lighthouses, and observe the sea turtles that nest on the beaches during the summer. Stay at a vast, lovely cottage along the ocean shore for a relaxing North Carolina vacation. Family members can even enjoy state parks like Jockey's Ridge, where the largest dune is situated. There are lights on the coast, and on the outside, the banks have five.
How to Get Around North Carolina During Your Vacation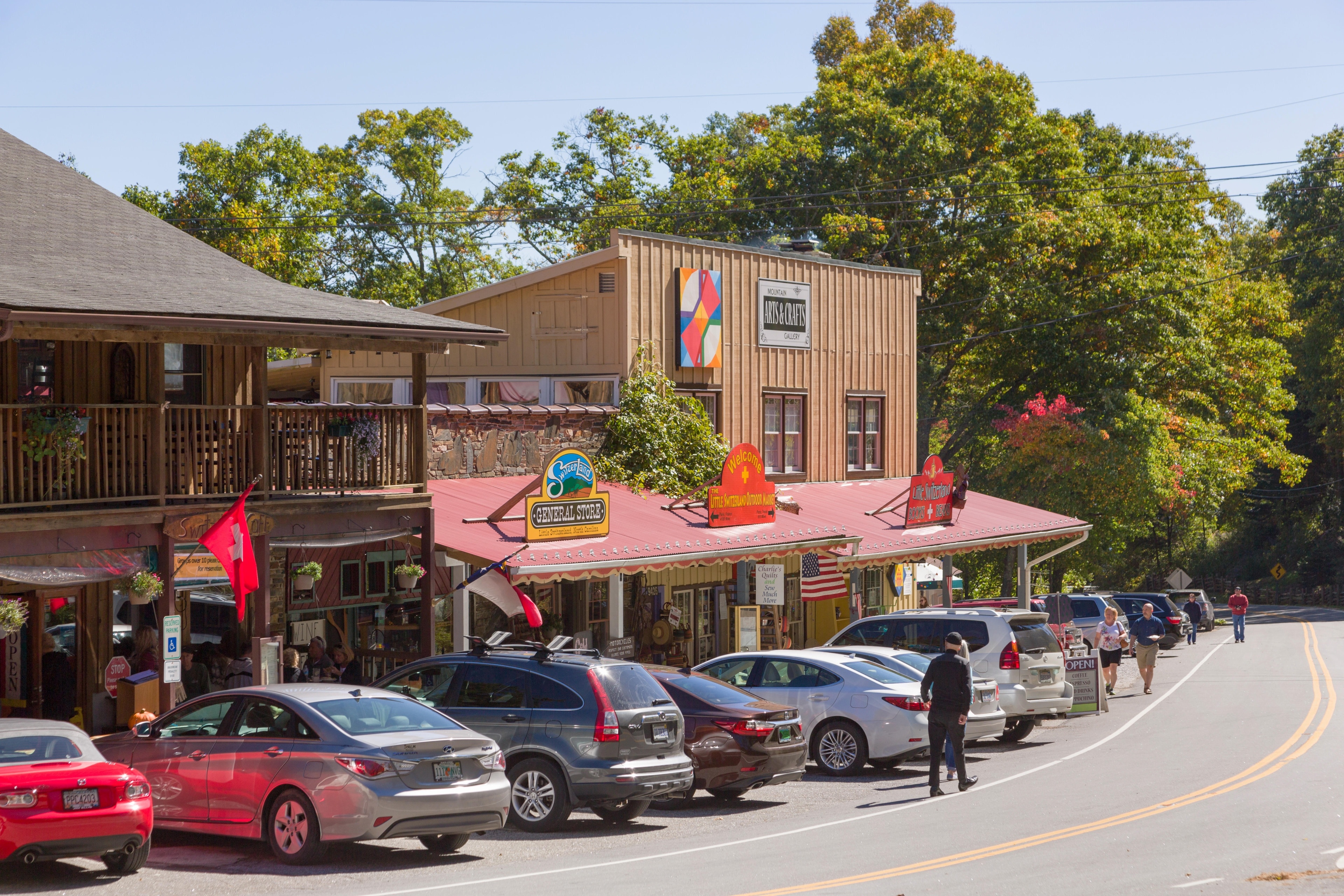 We suggest that you rent a car if you plan to go around North Carolina. Nearly all locations in North Carolina lack access to public transit. You may also give Uber a try. However, because online services like Uber are so expensive, it is preferable to rent a car. It will be more affordable and convenient for you.
The Best Ways to Get to North Carolina for Your Vacation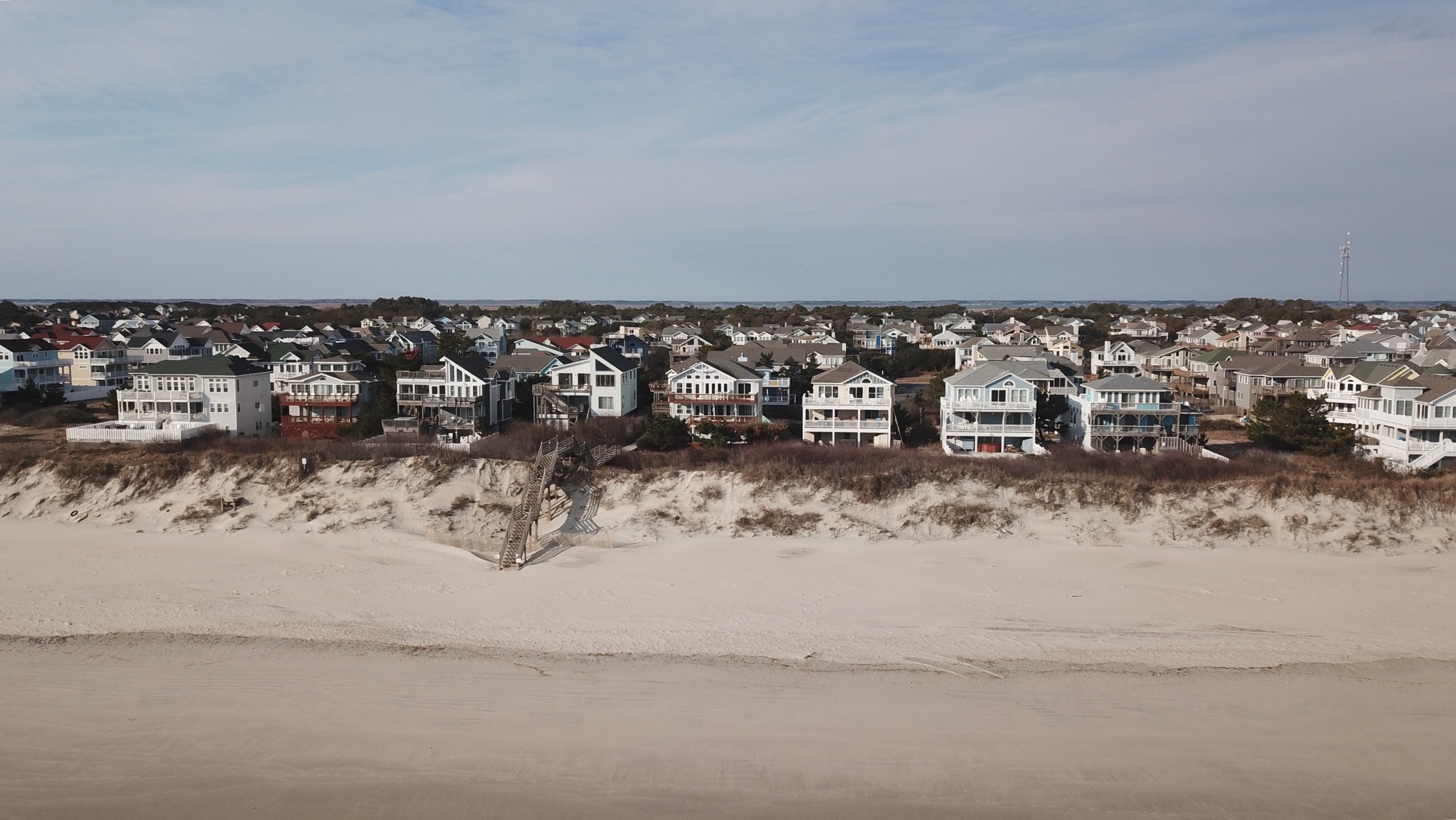 There are four ways you can get to North Carolina: by road, rail, boat, and airplane.
By Plane
There are three airports available in North Carolina. Charlotte-Douglas International Airport is located about 7 miles from Charlotte. Raleigh-Durham International Airport is situated northwest of Raleigh and southeast of Durham. Greensboro, Winston-Salem, and High Point are close to Piedmont Triad International Airport.
Railway
Numerous train lines travel through the state, including the daily New York–Miami line that travels through Orlando. Furthermore, there is a passenger rail service named Piedmont that runs from Raleigh to Charlotte. 1914 North Tryon Street is the address of the Charlotte station. The station in Raleigh can be found at 320 West Cabarrus Street.
Driving
You can also try driving to North Carolina if you live nearby. Don't forget to fill your tank if you are planning a road trip.
Boating
Yes, by boat! Interesting.
The outer banks have ferry rides. One of the ferry rides, the Swan Quarter Ferry, is the longest of about seven North Carolina routes. The closest towns to the ferry route include Bath, Belhaven, and Washington.
6 Top Tips for Staying Safe in North Carolina When Visiting With Family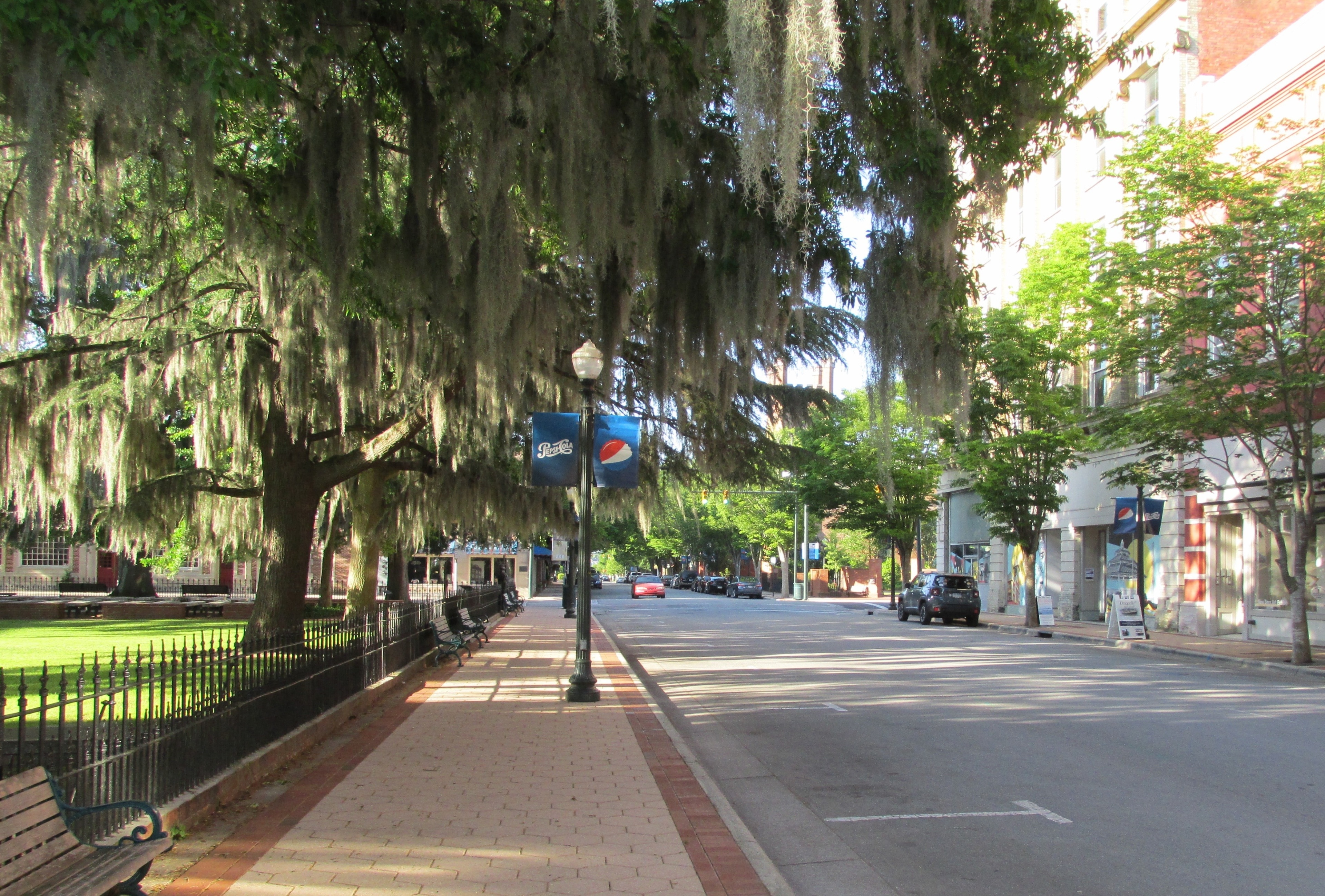 Protect Your Belongings
While traveling to North Carolina, always safeguard your valuables. Secure your belongings if you plan to travel through public areas like an airport or to a foreign country. Necessary documents should always be carried in pockets or bags with zippers. Along with that, you should always keep an eye on your baggage. Never leave them unattended. And never take your kids to an unfamiliar place.
Make Sure You Are Familiar With the Location
Find out more about your trip's location using resources like Google Maps. Is the place you're staying close to a hospital or police station? See if there are any nearby retail centers or bus terminals. Such things will help if you have to hail a cab quickly. Plan your return trip if you intend to go out in the evenings.
If Possible, Avoid Driving While It Is Snowing or Icy
Do not drive while it snows. If driving in bad weather is unavoidable, slow down and be cautious. Also, make sure your vehicle has the right tires and windshield wipers for the situation.
Watch How Much Alcohol You Consume, or Find Another Route
The majority of holiday events include alcohol. Driving or walking should only be done sober. If you consume alcohol, consider taking a taxi or a ride with a designated driver to get home instead.
Share the Details of Your Trip
Tell someone you can trust about your itinerary before you go. Include your hotel details, phone number, and travel details, such as flight numbers.
Find Out About Ground Transportation
Look into the local, reliable taxi and ride-sharing businesses that are available. Are credit cards accepted, or only cash? If you have a negative experience, is there a phone number you can call? Find a mobile app that provides real-time updates for the local transportation system if you intend to travel by public transportation. By doing this, you can avoid waiting for a bus in a remote location.
Conclusion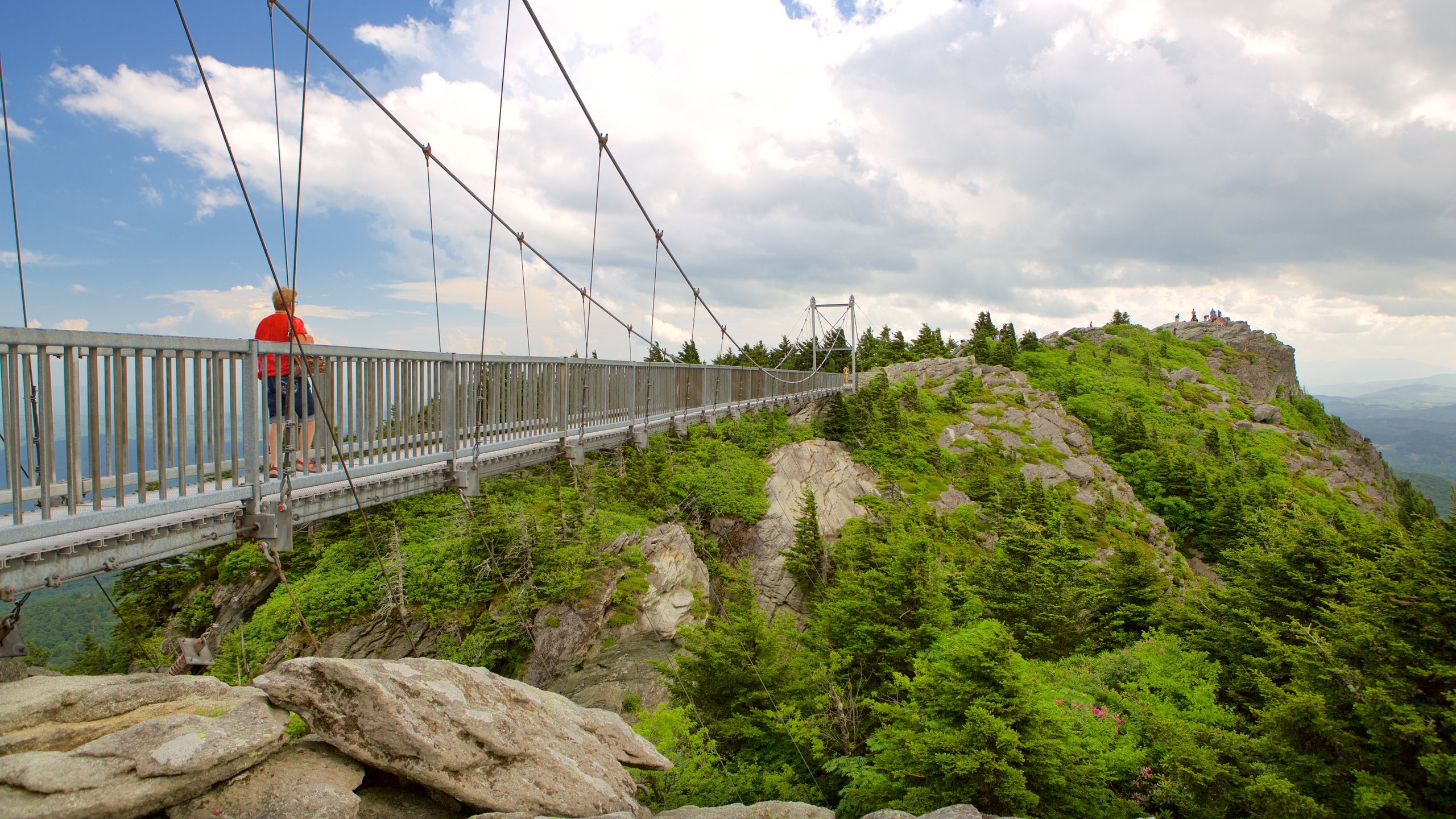 North Carolina can be an enjoyable destination to visit. There are plenty of sightseeing places, beaches, and mountain villages, all within a single state. This blog will help you plan your North Carolina family trip in the best way. We have tried our best to address every question that would come to your mind while traveling!
Safe travels with the kids!
More about our TFVG Author