North Carolina might not be the first state on your mind for water parks, but it has a few hidden gems that may surprise you. So, start packing your swimsuits and planning for your summer trip!
Whether you are traveling on a family vacation and looking for a water park or want to find a local park close to your North Carolina home, here are some of the best water parks in North Carolina.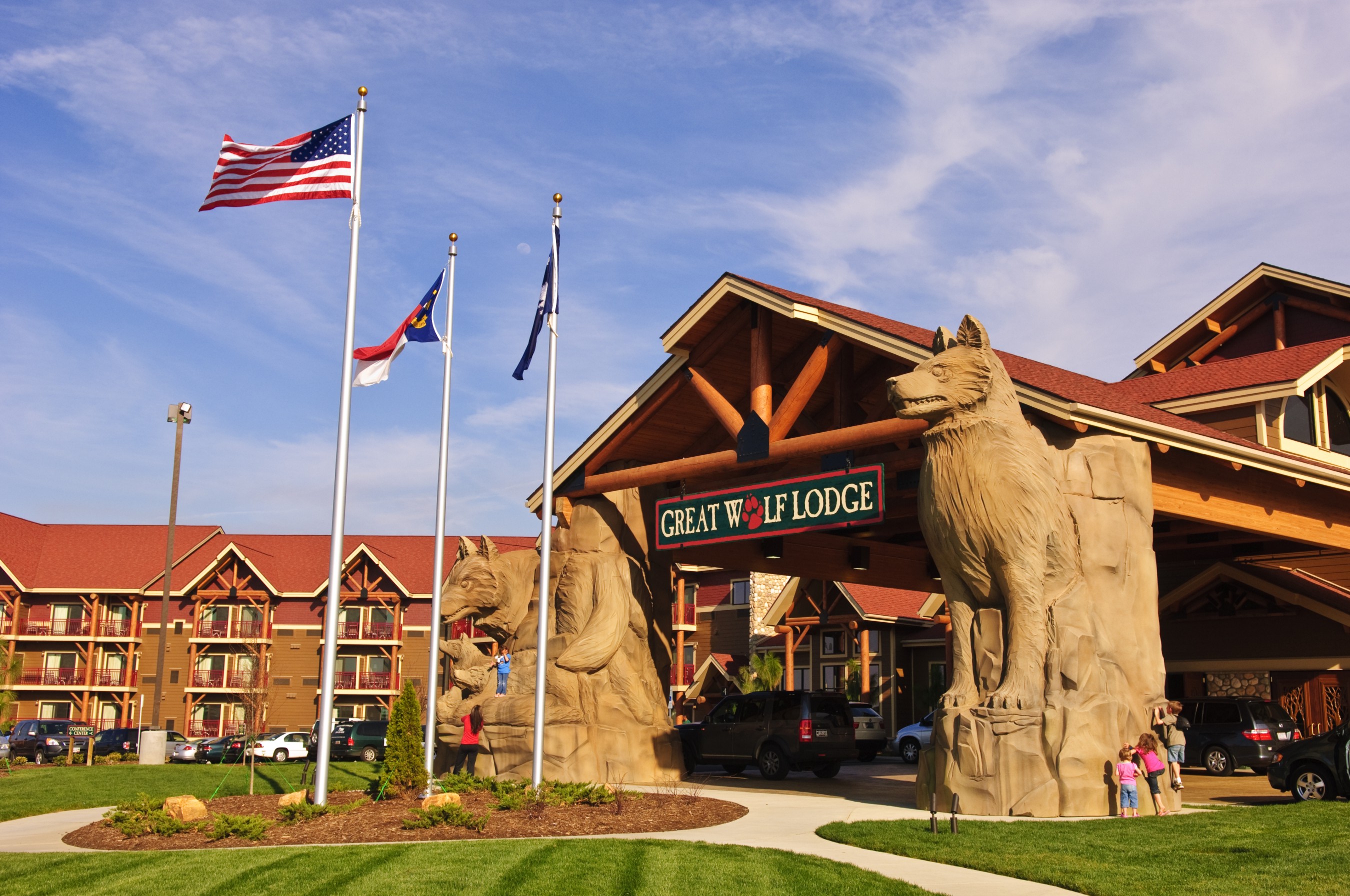 A name like Great Wolf Lodge sounds more like a winter getaway than a water park. So let us assure you, though, that it is an awesome water park for all ages and any season.
You can relax along the Lazy River, spend a few minutes lounging in the hot tubs, or go ripping down a few of the slides. Then, wait for a special bell to ring at Fort Mackenzie, and you can watch a huge bucket splash water all over the park. Ride the Howlin' Tornado across a six-story funnel if you seek a little more adventure.
We recommend trying the MagiQuest if you or your kids like fantasy role-playing games. The game involves you choosing a magic wand with your own powers and setting off on a quest throughout the lodge, which can last a few minutes or a whole day. You can choose to heal a magical fairy or face off against an angry dragon.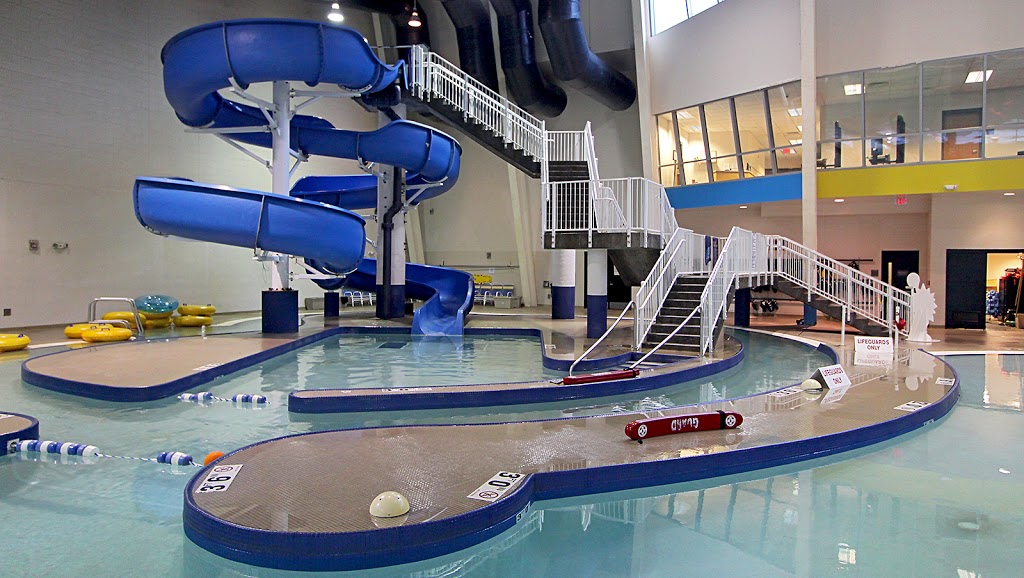 Ray's Splash Planet is more than a simple water park. It is a place to have a good time for families and groups of friends alike.
The water park has won plenty of awards from Charlotte Parent Magazine, including the Best Place to Have a Birthday Party, Best Place to Swim, and Best Pool/Spray Park. Party rooms are available for reservation if you plan a birthday party or special event for kids.
As you would imagine, each part of the water park has a planet, star, and comet theme. The Blue Comet is a three-story double-helix slide, and Meteor Showers involve colorful buckets that fill with water and then spill into the pool. The Moon Beach has a zero-depth entry for little ones to enter the pool, and it has fun water jets called Sun Drops.
Jungle Rapids is among the biggest and most versatile water parks in North Carolina. Not only are there plenty of water slides and games, but they have laser tag, go-karts, rock climbing, and lots more.
The water park is a great place to swim or relax. For $150 to $175 a day, you can rent a six or 10-person cabana and chill out on some shaded chairs. While you cannot bring any outside food or drink into the pool area, plenty of snacks and drinks are for sale.
In the meantime, you can ride the Lazy River or splash around in the Wave Pool. Other water attractions include the Sidewinder, Rapid Racer, and the Volcano.
The Wet n' Wild Emerald Pointe water park not only has plenty of activities besides the water park itself but is one of the largest in the state. There is honestly no shortage of things to do around there.
In the summer of 2022, the park will release Bomb Away, a new dual-drop slide. You can choose to drop straight down at 26 feet per second or a downward loop that drops into the pool.
The water park offers many other thrilling slides, including the Blue Streak Sidewinder and 360°. The Riptide Racer allows four people to slide side-by-side to a thrilling climax. Whatever kind of thrill you seek in your water slides, this water park is likely to have it and more.
Wet n' Wild Emerald Pointe has lots of relaxing activities, including a lazy river and a wave pool. A few other pools, such as Leisure Lagoon and the Soak Zone, have shallow waters and gentler thrills.
If you need a break from the thrills, you can get plenty of pizza, burgers, ice cream, and other yummy foods and drink options around the park.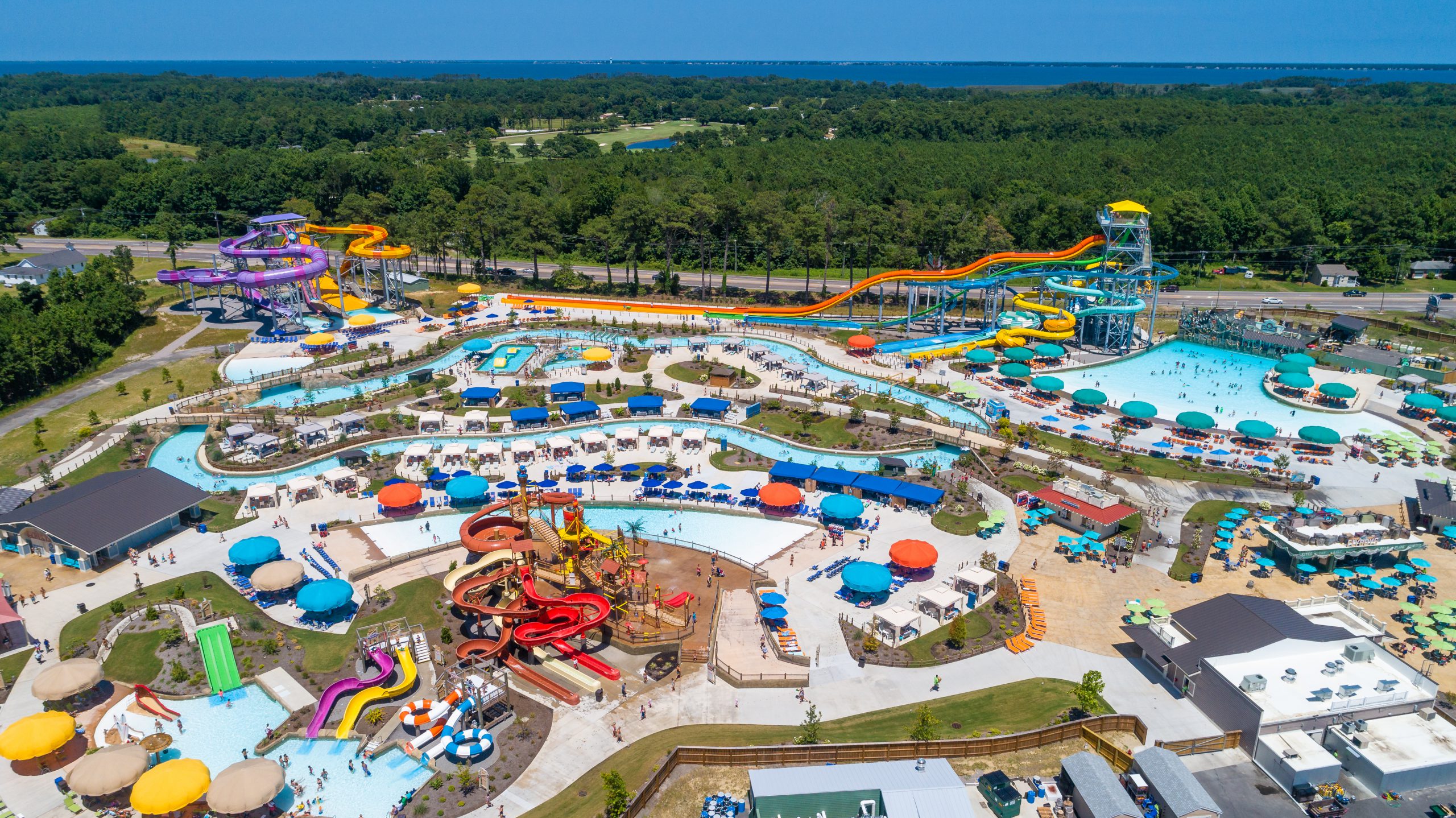 You can be sure H20BX Water Park brings the thrills. The Rip Tide tube slide is 50 feet tall, with plenty of twists, drops, and a 35-foot near-vertical wall that boomerangs riders. The Plank involves a simple 90-foot free fall, and the Storm Chaser plunges riders through a flume before going into a vast basin.
The family-friendly rides are just as fun too. You can bring the group together to ride the Queen Anne's Revenge, taking a huge floatie down an enormous slide. The Rogue Wave is a similar ride if you would like to ride another huge slide on an enormous floatie. You will also find the usual wave pools and gentle water slides for kids to truly make the park fun for all ages.
For a more relaxing time, you can rent a cabana and enjoy all the fantastic treats available in the food court.
While this entry might not be a full-blown water park, the incredible views and relaxing atmosphere are worth mentioning. From Lake Lure Beach and Water Park, you can see the Blue Ridge Mountains and an assortment of other natural wonders, whether you are viewing them from the beach or the lake itself.
You can do all sorts of family-friendly activities at Lake Lure, including picnicking and floating on an inner tube. However, enjoying the bumper boats, water slides, and water cannons are where the fun is. After all, there is almost nothing more beautiful in North Carolina than sliding down a water slide with incredible mountains in sight.
The beach has a full staff, so you should feel perfectly safe as you enjoy a rousing volleyball game or a simple day on the sand.
There is no shortage of fun slides and attractions at Carolina Harbor, the largest water park in the Carolinas.
The park is probably best known for the Boogie Board Racer, a mat racing slide that sees five people racing along enclosed and open slides at impressive speeds. Riders can even experience an entire 360-degree loop on the ride, genuinely making it a thrill.
The park includes standard enclosed slides and lazy rivers. We like the Barracuda Blaster because you ride an inner tube down an enclosed slide until you splash in a pool at the end. Hurricane Falls is a similar ride, but you can enjoy it with a group instead of riding solo.
Carolina Harbor also balances out the thrill rides with gentler rides, including Seaside Splashworks, Pirate's Landing, and Pelican Plunge.
If you are planning on going to Carowinds in general, you can gain admission to the Carolina Harbor Water Park, too—no need to pay extra to enjoy some watery fun with the family.
While Lions Water Adventure does not have much in thrills, there is still lots to keep the family entertained. You can swim across the 25-foot lap pool if you want to take a few laps or just splash around a bit. For a bit of relaxation, enjoy the 550-foot Lazy River, which occasionally sprays gentle water jets and buckets onto riders to help stay cool.
Remember that anyone below 15 years of age needs to take a mandatory swim test before using the pool. Failure to pass will only allow you to use the shallow end with a life vest. Still, the water in the pool stays at 90 degrees, which should prove helpful for tired, swum-out muscles.
The 5,000 square-foot Kiddie Lagoon offers lots of interactive water fun for little ones, with plenty of buckets, fountains, and slides for a day of fun.
The two-story Bojo Bungalow lets you view the Lazy River from the first floor, while the second floor allows you to view the whole park. You can reserve tables on the top floor and even get food service with it.
White Lake Water Park has enough slides and waves to entertain children and adults alike. The Double Turbo Twister slide is 50 feet tall and 210 feet long, making for an excellent few moments of thrills. The Wave Pool even has 100,000 gallons ready for your enjoyment.
As with any good water park, the kiddie area has many kid-friendly slides, bucket dumps, a wet deck, and a wading pool. The Bumper Boat is an excellent diversion from the usual slides and pools, even though the 600-foot Lazy River is a classic and fun water park attraction.
The park even comes with a Speed Park where you can ride go-karts and challenge family and friends to a fun little race in Indy-Karts.
Final Thoughts
North Carolina offers a wide variety of water parks to entertain families of all ages. Whether you are looking for the world's most awesome lazy river or wading pool, you are sure to find what you need in North Carolina.
Other fantastic water parks to consider for some family fun
If you're hoping to find some more of the best water parks, our round-up below will be the perfect place to start.
More about our TFVG Author
A seasoned traveller, Dad, and avid sports tourist, James foundered The Family Vacation Guide to share his expert vacation experiences- especially when it comes to being a travelling family man.
Featured in Travel articles such as Travel + Leisure, TripSavvy and SFGate, you know you're reading some of the best vacation tips online.