Pennsylvania is a fascinating state in the northeastern part of the United States. There are sprawling metropolitan areas as well as tiny mountain towns nestled everywhere. For those who live in Pennsylvania, traveling to other places makes for a great getaway without having to go too far from home. 
Whether you live in Pennsylvania or are thinking about packing up your kids and jetting off to the state for a vacation, there's more than enough things to do to fill your days. Whether you're looking to head to Philadelphia, Pittsburgh, or one of the smaller towns, there's something you and your kids will love.
As you plan your trip to the Keystone State, here's a glimpse at 15 of the best things to do in Pennsylvania with kids. 
Visit Hershey's Chocolate World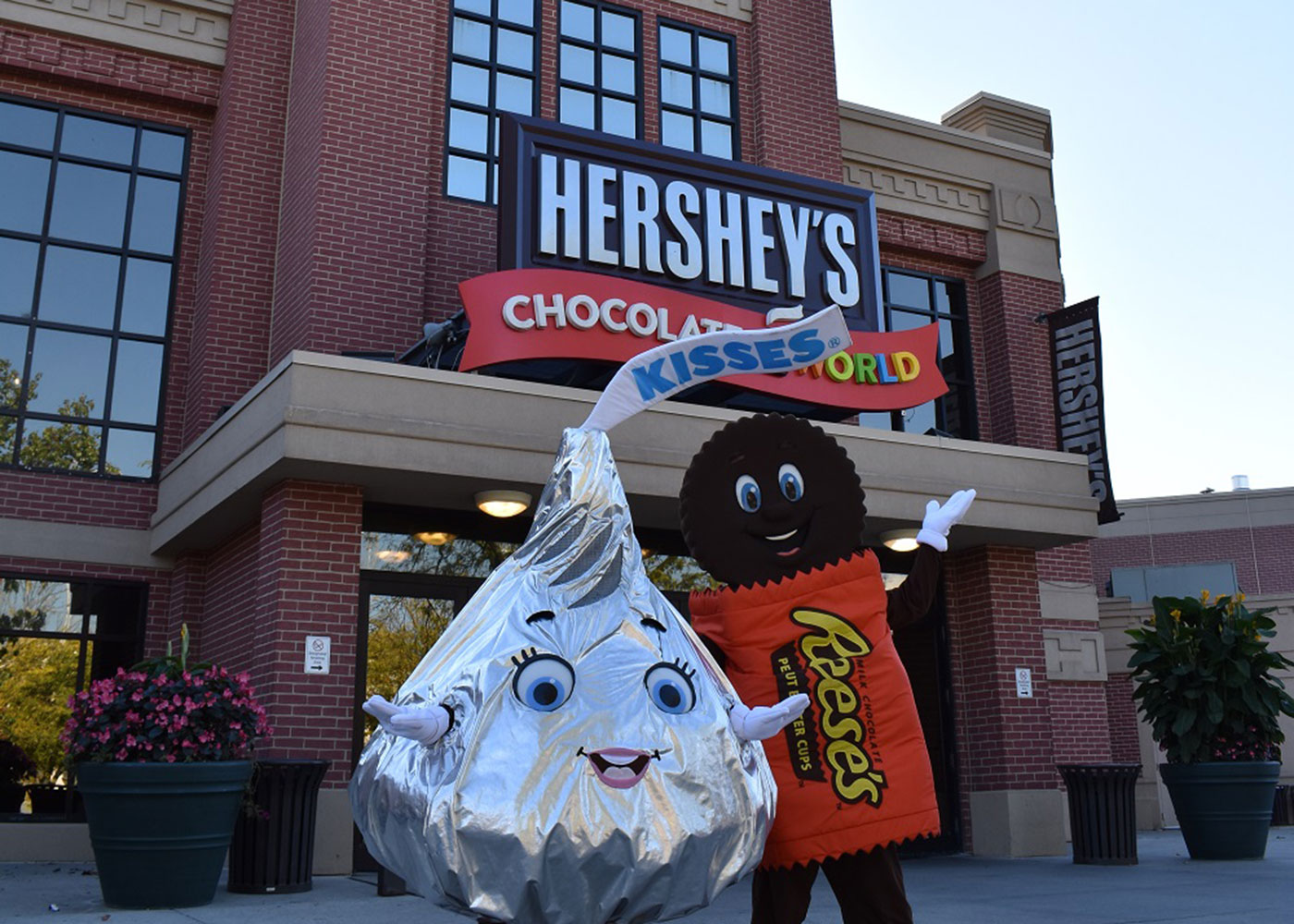 It's safe to say that children, and adults, love sweets. If you want to go to one of the most popular attractions for kids in the state, you need to head to Hershey's Chocolate World. You'll need to head to Hershey, Pennsylvania, about 17 miles east of Harrisburg.
Hershey's Chocolate World is an exciting place with plenty of activities. First, you and your kids should take a tour of the chocolate factory. You'll get to see how this famous chocolate brand creates its chocolate bars and other goodies.
Everyone you're traveling with will enjoy creating your chocolate bar. You don't get to make the chocolate bar physically, but your kids will get to be a part of the experience. It's not only fun, but it's educational.
There are movies and other fun rides on the property that you may want to check out while you're there. You can take a break from the fun to have lunch at their restaurant before continuing with your day.
Tour the Everhart Museum 
Museums are great activities for kids because they're usually fun, but you get to incorporate educational aspects into your vacation too. The Everhart Museum is a natural history museum in Scranton that's worth visiting.
The Everhart Museum is one of the oldest in the region, opening in 1908. There are several permanent and traveling exhibits to look at while you're here. A current exhibit that's interesting is their African Quilts. You and your kids can learn about the process behind quilt making and how it reflects their culture.
You and your kids can wander the halls learning about dinosaurs and Pennsylvania's history dating back to the 1910s. The museum offers educational programs for children that you may want to ask about when you arrive. These tend to be interactive activities that help them learn about the museum's different exhibits.
Spend the Day at Kennywood Amusement Park
If you're planning a trip to Pittsburgh and are looking for something outside of the city, a day trip to Kennywood Amusement Park is a great option. It's in West Mifflin, Pennsylvania, less than an hour south of the city.
Kennywood Amusement Park opened in 1899 and has become a sprawling park that families love to visit. The best thing about this park is that there are activities and rides that people of all ages will enjoy. There's stuff for the little ones and then plenty of rides for the thrill-seekers.
Your kids will love the train rides, the flying elephant, and the slightly more intense spinning rides. Besides the fun rides, they host events. They do fireworks for the Fourth of July, a food festival, and more. You can take a break from all the rides to enjoy a meal at one of their concession stands or restaurants.
Visit the Herr's Snack Factory
It's no secret that kids love snacks. In Pennsylvania, you'll find the famous Herr's Snack Factory. This factory specializes in several foods, but they're most known for their Herr's potato chips. Even if you and your kids haven't had this brand before, if they love potato chips, they'll love this activity.
You can take a tour of the factory that lasts about an hour. You'll see how they make all their products and even get to sample some fresh potato chips. As your tour guide takes you around the property, you'll learn what it takes to make Herr's snacks delicious.
After you've finished your tour of the factory, the gift shop is your last stop. Here you'll find souvenirs like stuffed animals, shorts, and keychains that you can purchase to remember your trip. They also have their snacks in the store if you need something to munch on when you leave.
Explore the Children's Museum in Pittsburgh
In the heart of Pittsburgh is a great children's museum. The Pittsburgh Children's Museum is the perfect rainy day activity for you and your kids. Of course, it doesn't need to be raining out for you to enjoy your day here. While most kids get bored easily at museums, they'll be begging to stay here.
The exhibits at this museum are great for people of all ages. Even adults will love watching their kids have a blast learning new things. They have programs for children from toddlers to teenagers that you may want to look into.
As for the exhibits, they have interactive ones that teach children about empathy and kindness, an art studio for them to create artwork, a waterplay area, a garage for building, and so much more.
See How the Amish Live
There's a sizable Amish population in Pennsylvania, and the best place to see how they live is in Lancaster County. This is the best place to see how they live because this is the oldest Amish settlement in the entire country.
There are a variety of tours you can take through the Amish settlement. They offer biking tours and walking tours, but the most popular is a horse and buggy tour. Since horses and buggies are still the primary mode of transportation for the Amish, this is a unique and exciting way to see the area.
If you want to see how the Amish live, you can book an Amish immersion tour. You'll eat a meal with a traditional Amish family and see where they live and work. Even if you choose to only go on the horse and buggy tour, there are several Amish-owned restaurants in the area worth trying.
Learn About Reptiles at Clyde Peeling's Reptiland
If you or your kids are obsessed with reptiles, you need to head to Allentown. This activity is excellent for reptile lovers and even those who aren't huge fans of alligators, lizards, and other reptiles. When you walk through this space, you'll be able to see 40 different reptile species under one roof.
This museum or zoo of sorts features exhibits with the fossils of dinosaurs, snakes, frogs, and other scaly reptiles. You and your kids can walk around the facility, learning about the reptiles and watching them in their habitat.
Kids and adults alike love Clyde Peeling's Reptiland because they have live shows you can see. Their current performance is all about reptile diversity. Staff at the center will educate you on various animals, and you may even get to touch one or two!
See the Animals at Elmwood Park Zoo
In Norristown, you'll find an excellent zoo for you and your kids to spend time at. The Elmwood Park Zoo is relatively small, but that can be good. Being small allows you to see all the animals in the zoo without spending too long there. In total, you'll be able to see 300 animals here.
Some of the animals you can expect to see here are otters, giraffes, bald eagles, American bison, cougars, donkeys, and so much more. You can learn all about the animals and their conservation efforts with endangered species like the bald eagle and black-footed ferret.
If you want to make your trip to the Elmwood Park Zoo even more memorable, you may want to look into feeding some of the animals. They offer giraffe and bison feedings that are fun and something your kids won't soon forget. They'll get to go home and tell all their friends they fed a giant animal.
Ride the Duquesne Incline
If you're looking for a quick activity to fill some time while in Pittsburgh, the Duquesne Incline is a great option. This may not be the best activity if you or your kids are scared of heights, but if you're not, it's perfect.
The Duquesne Incline opened in 1877 and is one of the few cable car inclines left in the United States. You'll ride up the mountain while taking in views of the bustling city of Pittsburgh. You'll be able to see the large buildings, the baseball and football stadiums, and the rivers that meet.
Once you're at the top of the incline, you can explore the area or head back down. If you choose to explore the area, there are some great views to take in and restaurants that offer delicious and kid-friendly meals.
Once you return to the bottom, you may want to check out the gift shop before you leave. They offer Pennsylvania souvenirs, maps, and photos that your kids might want to remember their trip.
Tour the Simeone Foundation Automotive Museum
On the opposite side of the state from Pittsburgh is Philadelphia. While there are dozens of things to do in Philly, one of the best museums you can visit is the Simeone Foundation Automotive Museum. As the name may suggest, this museum is all about cars and other motor vehicles.
They have classic cars from all over the world. There are some from the United States, France, Germany, the UK, Italy, and more. Some of the cars you'll see on display here are a 1963 Ferrari, a 1937 Alfa Romeo, and so much more.
There are over 75 historically significant cars in this museum for you to see and learn about. The vehicles in their collection are from 1908 to 1970. Even if you're not a car enthusiast, this is a fun activity to share with the family.
Get Hands-on at the Hands-on House Children's Museum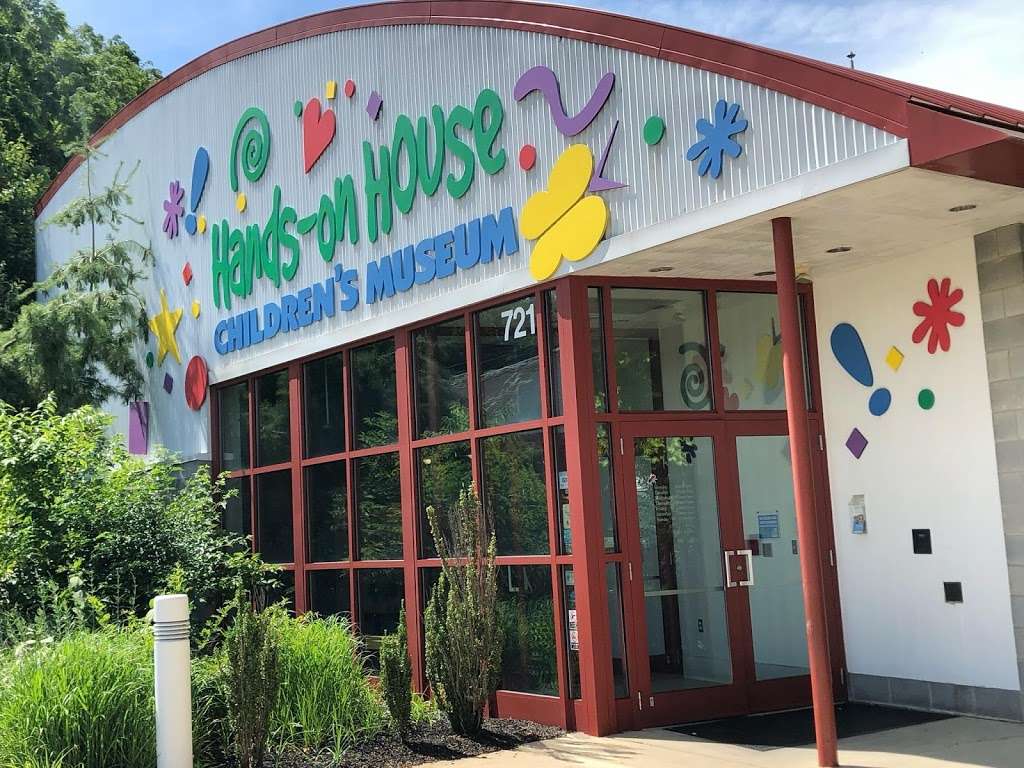 While you're in Lancaster, the Hands-on House Children's Museum is something that needs to be on your list of things to do. This activity definitely caters to children, but you'll love watching your kids run around and have a great time while they're learning new things.
The museum is ideal for children aged two to ten years old and is designed to get parents or guardians playing with the kids. Some of the exhibits that your kids can play at are their farmer's market, a farm, a robotics lab, a garden, a construction zone, and more.
They also have classes that you can sign up for. There are music classes, arts and crafts, and others. With so much to do and learn here, you may have a problem getting your kids to leave.
Hang Out With the Animals at the Land of Little Horses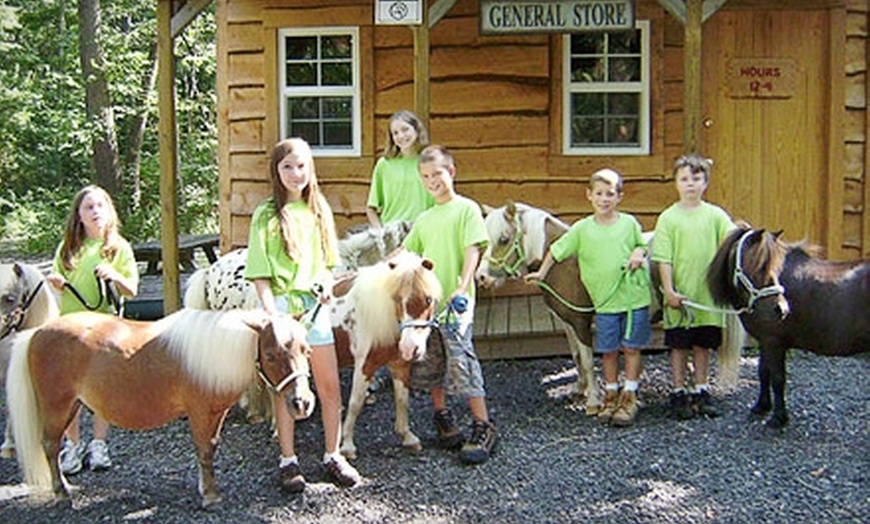 You'll find this next activity in Gettysburg, Pennsylvania. The Little Land of Horses is a performing animal theme park that isn't something you see every day. The main event here is their live show. Their talented horses have appeared on Nickelodeon, Good Morning America, and more.
Other things you can do while you visit include watching the pig races, meeting their smallest horse, and helping the staff release the horses to the pasture at the end of the day. They have a pre-show dance party that people of all ages will love, and you can learn how they groom their horses while you're here.
Of course, this experience wouldn't be complete without a pony ride. Your little ones can ride the horses while a guide walks next to them. Don't forget to snap some pictures with their "unicorn" before you leave.
Take a Segway Tour Centered Around Philly Cheesesteaks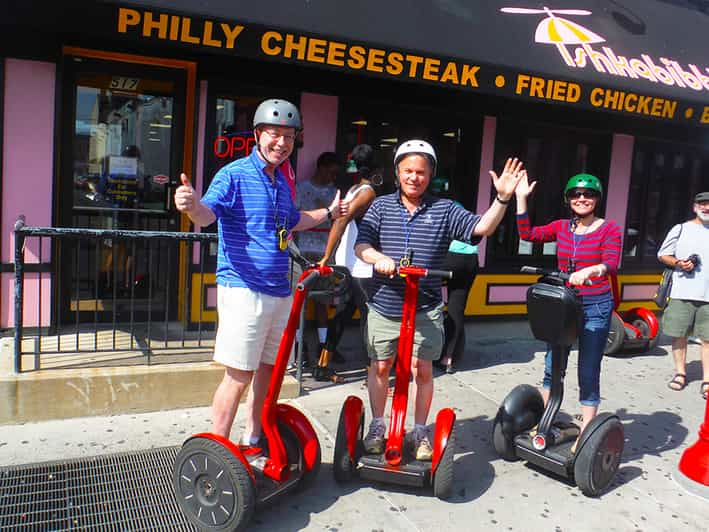 A segway tour around Philadelphia is a great and exciting thing to do for the older kids. But what could make a segway tour that much more interesting? The fact you're tasting authentic Philly cheesesteaks along the way.
This Philly cheesesteak segways tour lasts for about two hours without including the 30 minutes of training and registration you do before hitting the road. You and your kids will ride around Philly, stopping at five of the most famous cheesesteak joints in the city.
While a segway tour to go around and eat Philly cheesesteaks is exciting, your kids have to be at least 12 years old to participate. Your guide will be taking photos of the group the entire time, and you'll get these pictures for free within 24 hours of the tour ends.
Enjoy a Day Outside at Presque Isle State Park
The beautiful town of Erie is Pennsylvania's only waterfront area. Presque Isle State Park is the best place to spend some time outdoors while you're in Erie. The park is over 3,000 acres and is a peninsula that jets out onto Lake Erie.
There's a lighthouse at the end of the park that's worth seeing. The sandy shores are great for walking and looking in the sand. During the summer, when it's warm, you'll see people sunbathing and swimming in Lake Erie to keep cool.
Regardless of when you're visiting, this is a popular place to enjoy a meal outside. You can make something or purchase food from a nearby restaurant to enjoy while you sit in the sand or at one of their picnic tables.
Even if you just want to take a walk with your kids while in Erie, this is the perfect place to do it. Not only is there plenty of space to walk, but the views of the lake are beautiful.
Visit the Carnegie Science Center
One of Pittsburgh's most visited museums is the Carnegie Science Center, a place both you and your kids will enjoy. There are dozens of exhibits where your kids can learn about different things that fall under the umbrella of science.
Some of the exhibits you and your kids can walk through include space, where you can see fake astronauts working on a spaceship. You'll also learn about the planets. Others include information about water and how it relates to the planet, submarines, robots, railroads, and so much more.
They also have a cinema when you need a break from walking around. They show various movies relating to science that may be worth checking out. There are shows about volcanoes and others about the seasons Earth experiences. Don't forget to check out their live shows!
Final Thoughts
From spending time in the bustling cities to the laid-back smaller towns, there's a little bit of everything in Pennsylvania. You and your kids can make memories on segways while you tour fascinating museums, spend time outdoors, and more.
Regardless of what you and your kids want to do while you're in Pennsylvania, you can rest easy knowing when you return home. You'll all have wonderful memories to take with you through life.
More about our TFVG Author
A seasoned traveller, Dad, and avid sports tourist, James foundered The Family Vacation Guide to share his expert vacation experiences- especially when it comes to being a travelling family man.
Featured in Travel articles such as Travel + Leisure, TripSavvy and SFGate, you know you're reading some of the best vacation tips online.