There's no better way to beat the heat than jumping into a refreshing pool. If you're looking for fun things to do in the summer, these 15 best water parks near Philadelphia, Pennsylvania are just what you need.
So, grab your swimsuit and sunscreen, and get ready to have an incredible time in the water parks below.
1. Sesame Place
Located in Langhorne, Sesame Place is the perfect water park for families with young children. The park features rides for both toddlers and older children. For example, there's a ride called "The Count's Splash Castle", where kids can catch buckets full of water.
You will also find more gentle rides like a carousel and boats that take you through different scenes from the show.
Because this park can get crowded during peak season, it may be better to visit on a weekday when everyone else is at work or school instead of on weekends or summer holidays.
Check out the park's website since they frequently host exciting, thematic events and promotions where you can save as much as sixty percent off the price of admission tickets.
2. Camelbeach Mountain Water Park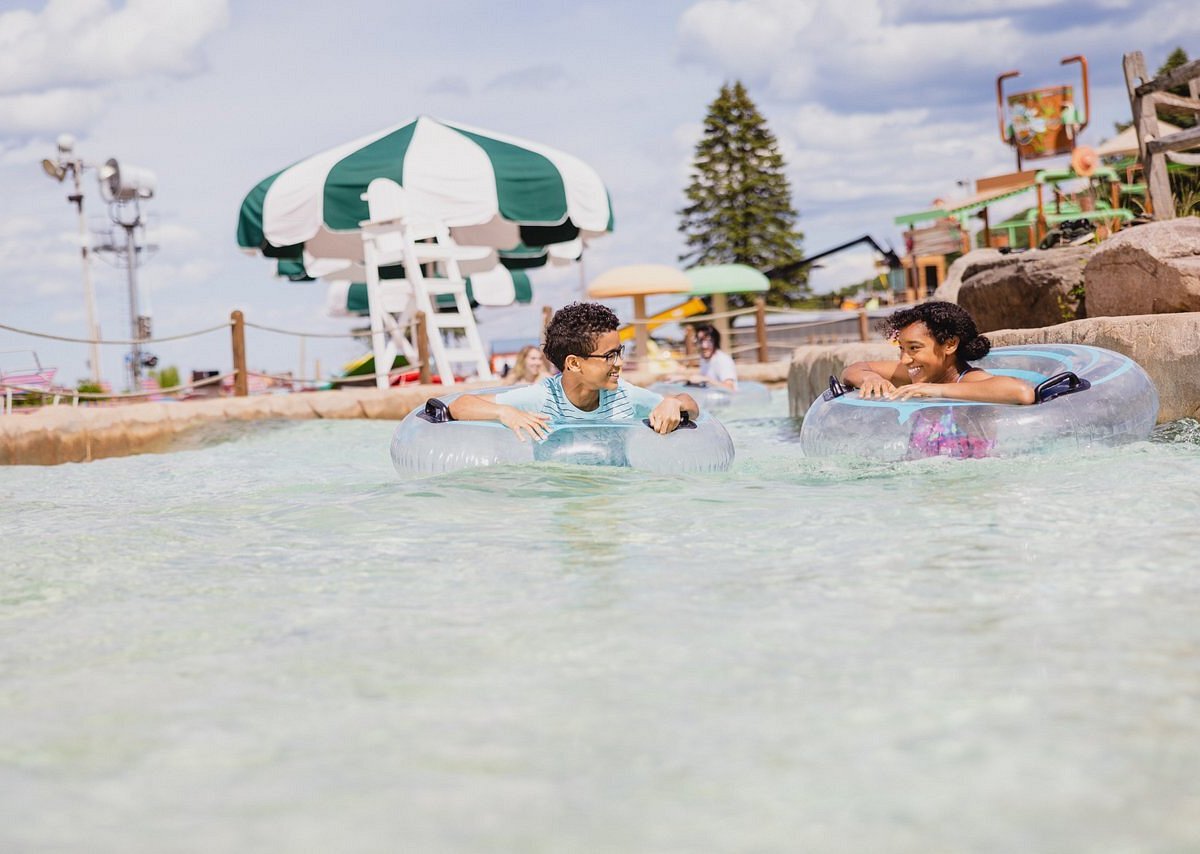 The mountain water park in Tannersville, Pennsylvania, is an excellent option if you haven't found any Philadelphia water parks that meet your needs. The park has over 25 water slide attractions and a 1,200-foot lazy river that takes guests through the woods of Pennsylvania's Pocono Mountains.
Camelbeach Mountain offers several exhilarating activities, such as going down a raft slide from eight stories high and sliding down tubes to keep you going all day long. There are lifeguards on duty at all times and beach chairs for guests to use during their visit.
You may also hire lockers at the park to keep your belongings safe while you're having a great time with your family.
3. Dutch Springs
The water park is located on a 215-acre site in Sinking Spring and offers several diving areas, including the main and indoor pools. The main pool features an area of over 85,000 square feet with depths ranging from 3 to 30 feet. It also has an underwater viewing room for spectators to watch divers below.
For those who want to dive but don't have their gear or experience, Dutch Springs offers courses ranging from Discovery Diving (a course designed for first-time divers) to Advanced Recreational Diving, which teaches you how to use scuba equipment and explore deeper waters.
4. H2Oooohh! Indoor Family Water Park
If you don't mind the drive, H2Oooohh! is a great place to visit with your family. The indoor water park has slides for younger kids and larger ones for older kids and adults.
The outdoor area has more big-kid slides and a wave pool where you can get wet without going into the water on your own. The water park has many food options, from healthy snacks for people with special needs or dietary restrictions to junk food.
The park is family-friendly and offers free parking, which is a better deal because parking at most amusement parks can cost upwards of $15 per car.
5. Sahara Sam's Oasis
Sahara Sam's Oasis is located in Lancaster, PA. The water park has indoor and outdoor attractions, making it an excellent choice for visits at any time of the year.
In addition, it has a large wave pool, lazy river, water slides, and water playgrounds for kids of all ages. The children can play in the arcade when ready for a break from the pool.
If you're planning on visiting Sahara Sam's Oasis with your family or friends this season, remember to bring your tube or raft to ride down the lazy river. It will be much more relaxing than trying to hold onto a drink while you float down a rushing current.
The resort is located in the Pocono Mountains, about an hour and a half drive from Philadelphia. The resort has different water parks, including an indoor water park with tube slides, a lazy river, and a wave pool.
The outdoor water park features similar attractions to its indoor counterpart. Howlin Tornado, on the other hand, involves shooting down slides on inner tubes while being sprayed down by water cannons.
Great Wolf Lodge also has restaurants, shops, spa facilities, and gift shops where you can buy souvenirs after playing in the water park or relaxing at the spa. In addition, you will find an arcade room with games for all ages that kids love. You can't forget about bowling, as the water park offers bowling lanes too.
7. Dorney Park & Wildwater Kingdom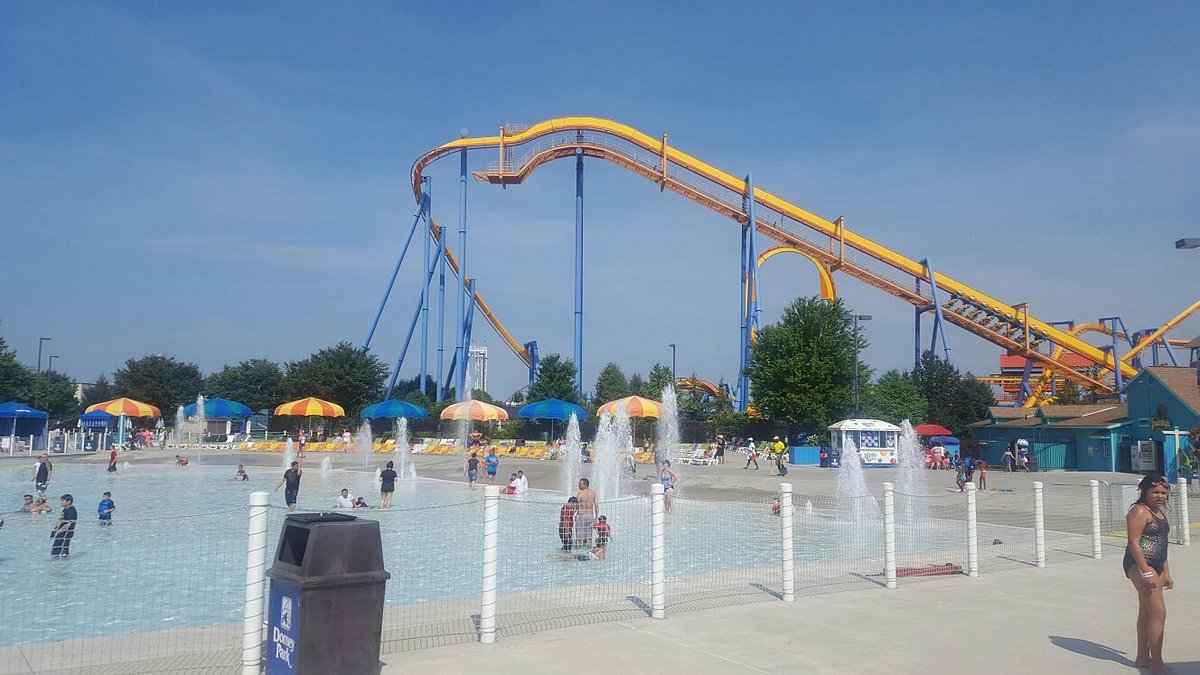 Dorney Park & Wildwater Kingdom is a popular destination for families with kids. Located in Allentown, Dorney Park has been operating since 1884 and features both a water and an amusement park.
The water park's main attraction includes the Wildwater Kingdom opened in 1969 with just two water slides. Other popular attractions in the water park are Flying Carpet and Thunder Falls Drop Ride, where you could either ride up into an enclosed cabin on top of your tube or slide down a long tube that would drop you into a pool at the bottom.
The park has many thrill rides, including roller coasters and shorter rides for small children. There are also many beach-themed play features, wave pools, lazy rivers, and other attractions that best-fit toddlers and adults.
Additionally, the water park operates year-round, so you can take advantage of it even during the winter.
8. The Splashplex
The Splashplex is a multi-level family entertainment center with indoor water park attractions, including two wave pools, two half-pipes for skateboarding enthusiasts, and several kiddie pools for younger children.
The water park also has arcade games and activities available at the facility, which offers free parking on Sundays during summer months from May through September.
If you wish for a more private and lavish atmosphere, renting a cabana at the park is the way to go. The park's cabanas are distinctive in that each one comes furnished with a TV, a dining table, comfy chairs, free internet connectivity, a fridge, and the option to order food delivery, among other amenities.
9. OC Water Park
OC Water Park is an aquatic amusement park open during the summer and on a boardwalk next to the beach. Due to its many attractions and low entrance prices, it is a popular summertime destination for locals and tourists. Thus, the attraction is ideal for those looking for inexpensive water parks.
Whether traveling with toddlers or seniors, everyone in your group will have a blast at this water park. You'll have a day of laughter and joy with your loved ones and create stories to tell for years.
The water park allows you to enjoy some of the finest slides on the East Coast, take your kids to a make-believe playground, and get your pulse pounding on one of the many exhilarating attractions available.
Additionally, it provides a range of packages with affordable options. For instance, "The Junior Lifeguard Camp" is an exciting program that your kids have the opportunity to participate in if you enroll them. Here, kids will have the chance to speak with knowledgeable, seasoned lifeguards and learn everything there is to know about water safety.
10. Kalahari Water Park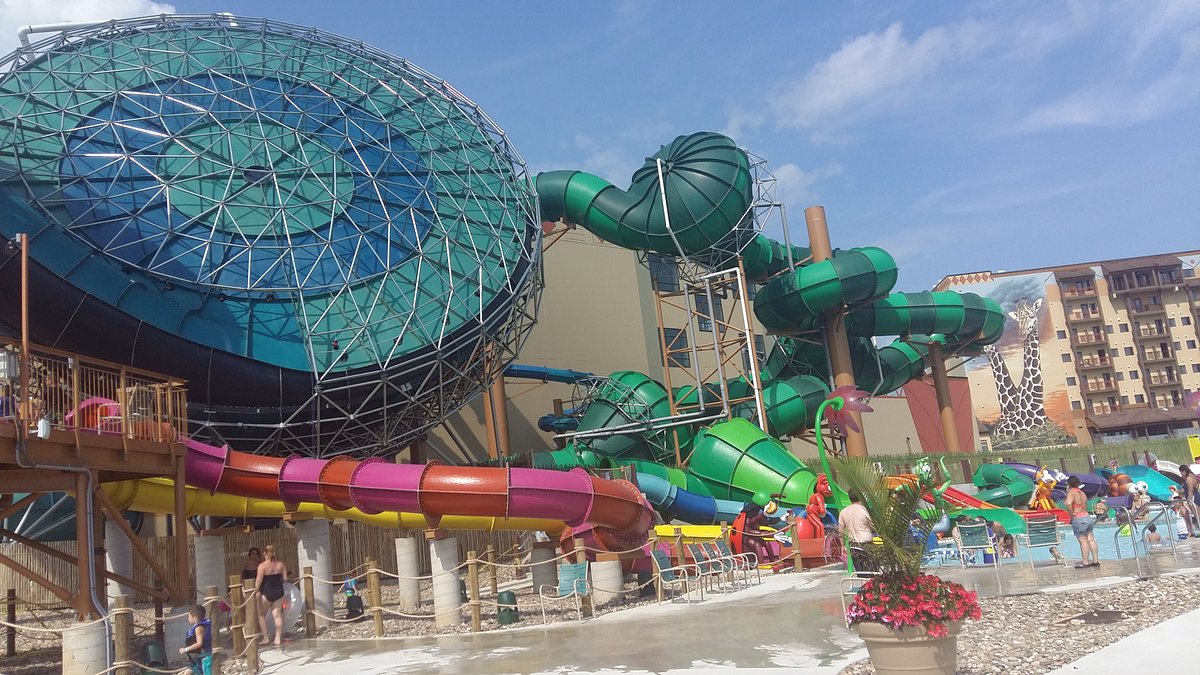 Kalahari Water Park has both indoor and outdoor facilities. Even though it's within Kalahari Resorts, day passes are available for individuals not staying at the resort. If you are planning the perfect trip with your friends but are worried about the weather, Kalahari is your best bet.
The water park is always a good vacation spot, regardless of the season. On days when the sun is shining brightly, it features an incredible outdoor water park that guests can take advantage of to the maximum. The park also has multiple swimming slides of distinct types and more.
On less-than-ideal days, such as when it's raining, you and your friends can have a blast at the biggest indoor water park in the United States. The indoor water park caters to thrill seekers and those seeking a more sedate experience.
Remember that the US Coast Guard requires all youngsters 48 inches and under to wear Coast Guard-approved life jackets. Complimentary life jackets are available, although they're only accessible on a first-come basis.
11. Breakwater Beach Water Park
The incredible water park at Casino Pier is conveniently located next to a breathtaking stretch of coastline. Breakwater Beach is an excellent choice for families searching for a spot to splash around in the Philadelphia area.
Experience the clean ocean air and thrilling adventures at this water park. You may enjoy various rides, including a wave pool, a free-falling aqua drop tower almost 50 feet tall, unique playgrounds for kids, dozens of slides, and much more.
A beautiful stretch of sandy shore is just down the road from the park. Explore the beach before or after visiting the water park to enjoy a day playing in the sand.
12. Diggerland's Water Main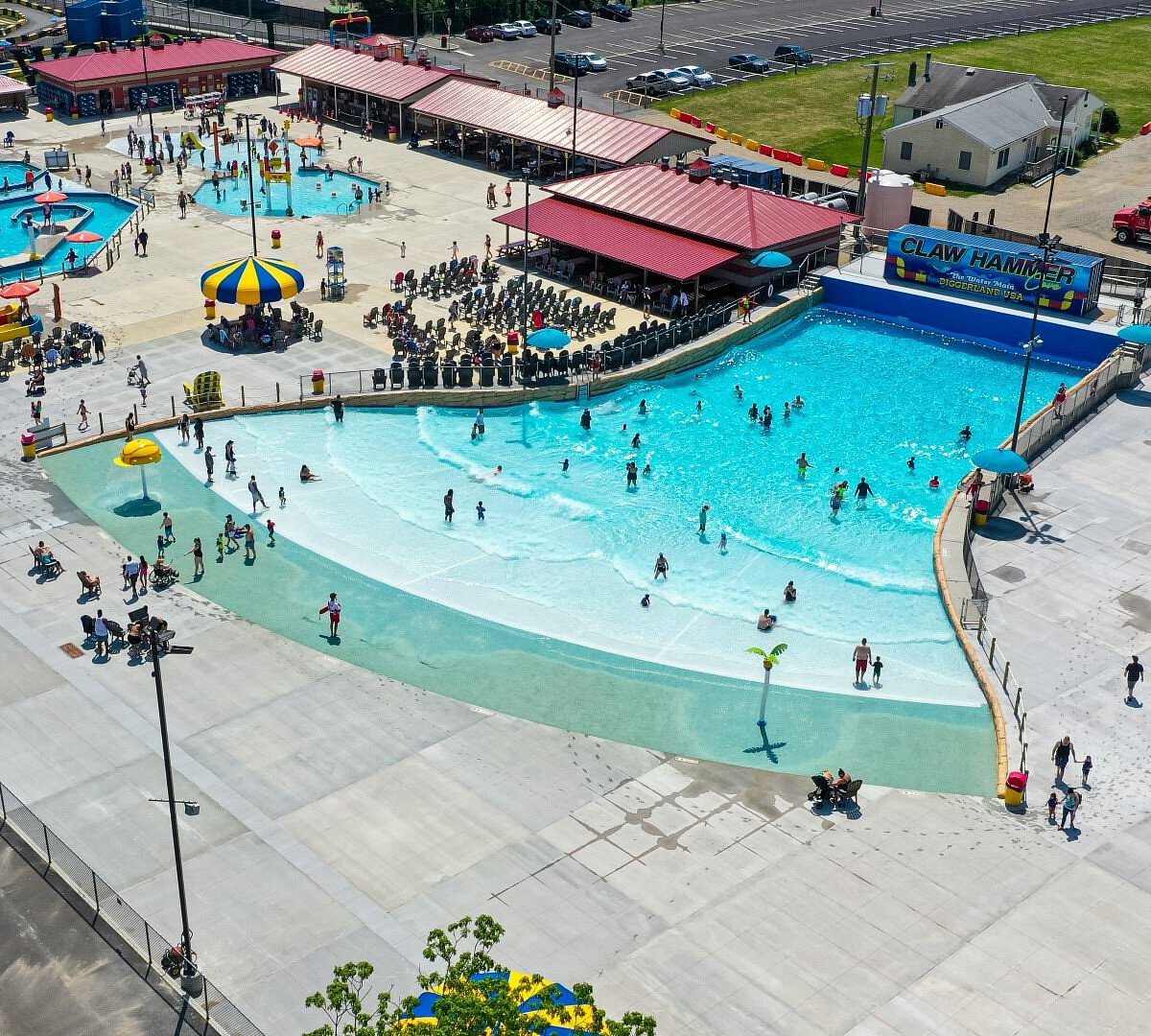 If you want to spend some time in a safe place with your family, then Diggerland is the best option for you. The amusement park offers various rides, including roller coaster rides, go-kart tracks, and bumper cars, on a large area that spreads over 80 acres of land. You can also enjoy other activities like:
Mini golfing
Paintballing
Laser tag
The water park is open year-round, with hours varying based on the season. Generally, the water park opens from 10 am to 5 pm daily except on major holidays when they close at 4 pm. You can make a reservation for a cabana in advance so there will be enough space for the entire family.
13. CoCo Key Water Resort
Your loved ones will have a fantastic time taking advantage of all the facilities available at the CoCo Key Water Resort. It has indoor and outdoor pools, slides, hot tubs, and a lazy river. They also have an arcade to keep the kids busy while you relax in the water park or poolside bar.
CoCo Key offers kids wristbands so your little ones can play without you having to worry about them getting lost in crowds. Your kids are also safe from being knocked over by bigger kids at splash zones like wave pools or speed slides.
After swimming, you can head to the water resort's arcade and play some exciting games. Additionally, there are eateries on-site where you can enjoy a warm meal.
14. Splash Lagoon Indoor Water Park Resort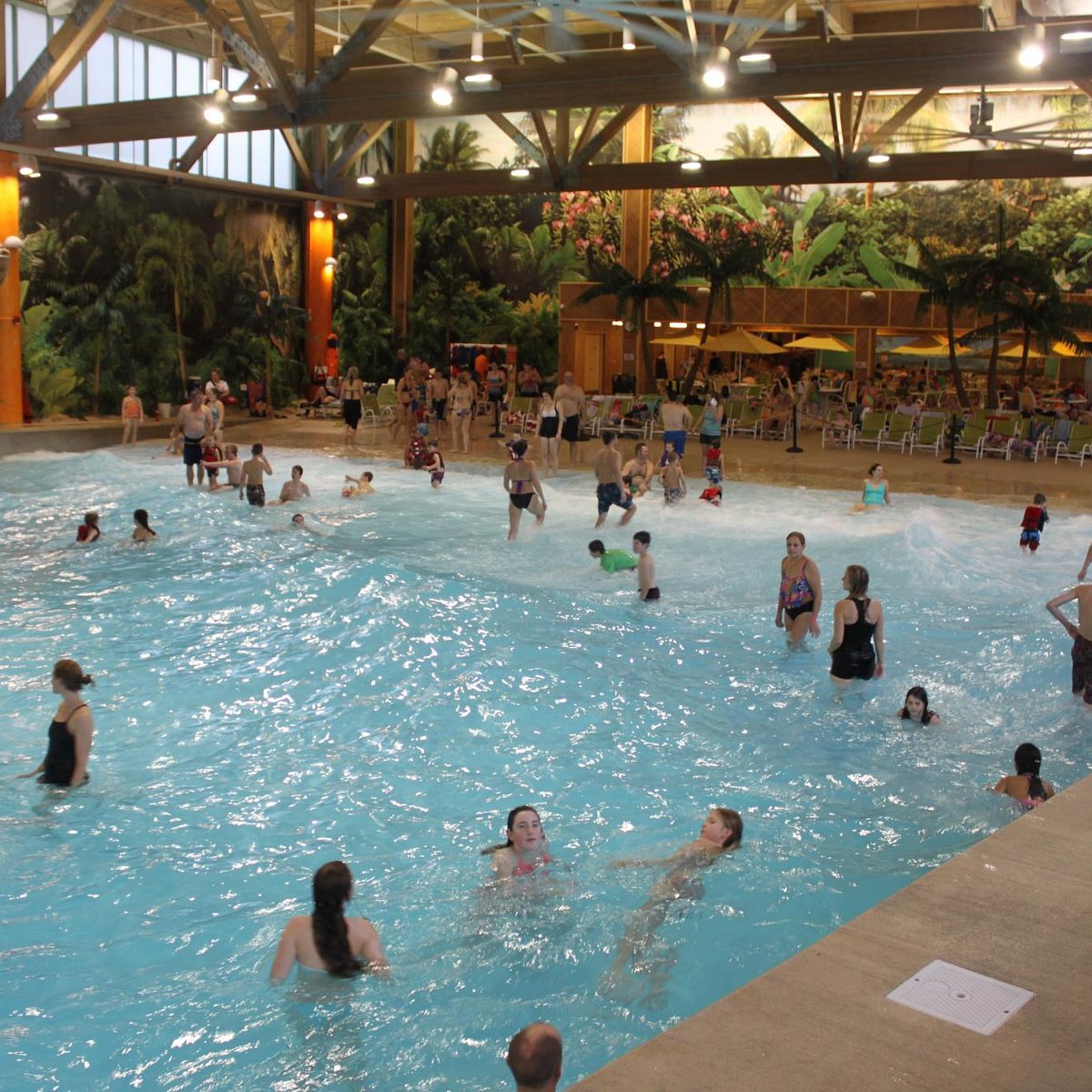 It is the closest water park to Philadelphia, making it an excellent choice for those who want to stay close to home. The park is located in Quakertown, PA, and has an indoor pool with four waterslides and an outdoor pool with three slides that are open seasonally.
Splash Lagoon Indoor Water Park has a family fun center with arcade games, bowling lanes, and a snack bar.
15. Hersheypark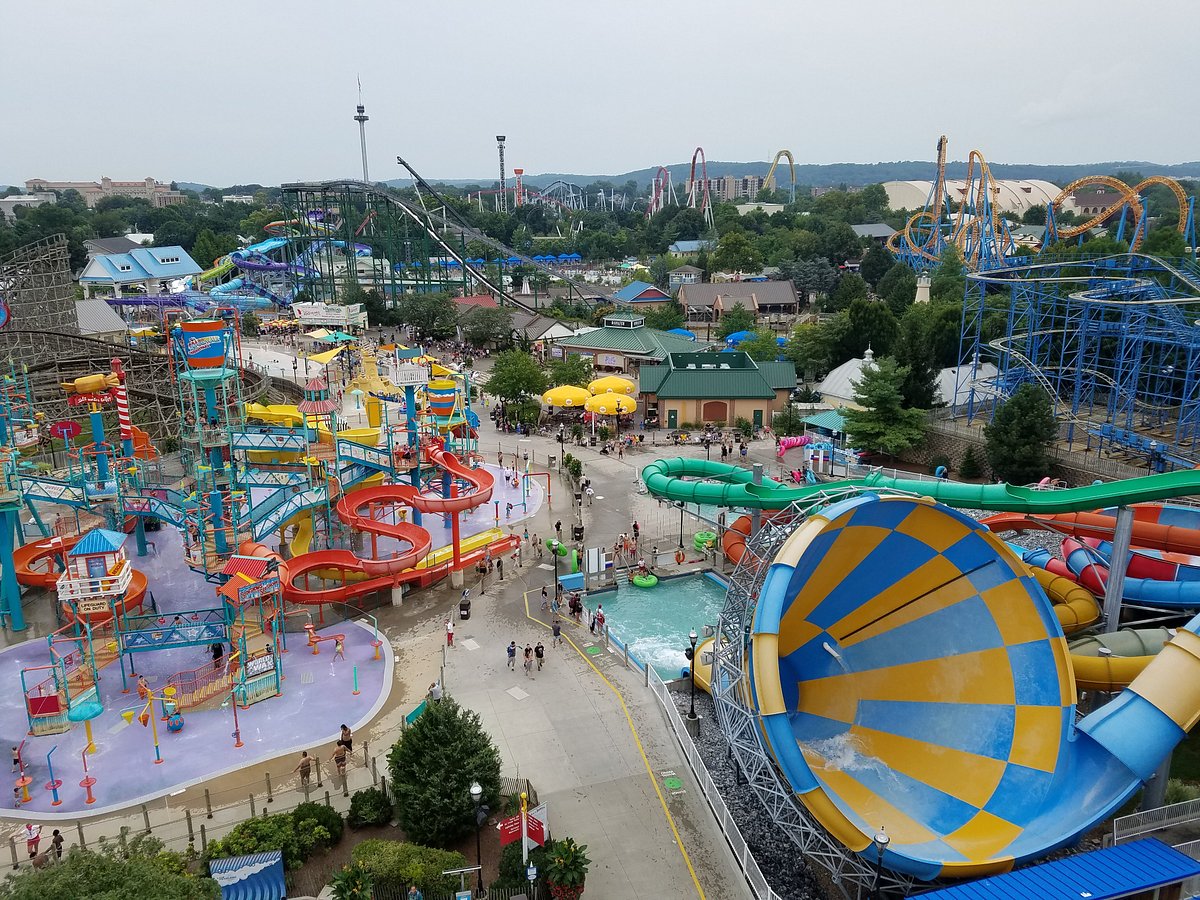 Hersheypark is an excellent destination if you are a chocolate fanatic and enjoy all chocolate-related things. Here, you can have a great time on thrilling rides, including a 100-foot drop on the Tidal Force, a surf simulator on the Wave Rider, and a wet and wild ride on the Coal Cracker.
The water park provides numerous alternatives for individuals seeking more relaxing activities. For instance, the Intercoastal Waterway is a slow-moving river ideal for tubing past waterfalls and bridges.
Final Thoughts
Many water parks near Philadelphia provide a fantastic way to spend time with friends and family. Whether you want to cool off or enjoy some fun in the sun, there's no better way to do it than by visiting a water park.
The best part is that there's something for every age group, from toddlers to adults and even individuals who may need assistance getting around due to disabilities. We hope our list of the best water parks near Philadelphia will give you some ideas on where to take your next vacation.
More about our TFVG Author