In light of the global pandemic and other major events, vacation costs have doubled. Additionally, you should always have a separate budget set aside for family vacations. But having a good time as a family on vacation doesn't always have to cost a lot of money.
Visiting amusement parks, and theme parks, and engaging in other forms of outdoor recreation is a great way to have a good time without breaking the bank. In any case, you'll need to carefully plan out your entire journey. You still will have to spend money because that's just how family vacations work, but at least you won't waste money on unnecessary trinkets.
This article is a Pennsylvania family travel guide. We'll talk about the best hotels and restaurants in Pennsylvania, as well as its most famous landmarks. Are you familiar with the concept of the "chocolate world"? Hershey's Chocolate World can be found in Pennsylvania. Pennsylvania is a fun winter vacation, especially if you have younger children, but you shouldn't leave them there unattended. You should keep your notes open as we go through everything in detail to help you plan one of your best family holidays.
4 Reasons Why Pennsylvania is the Perfect Family Vacation Destination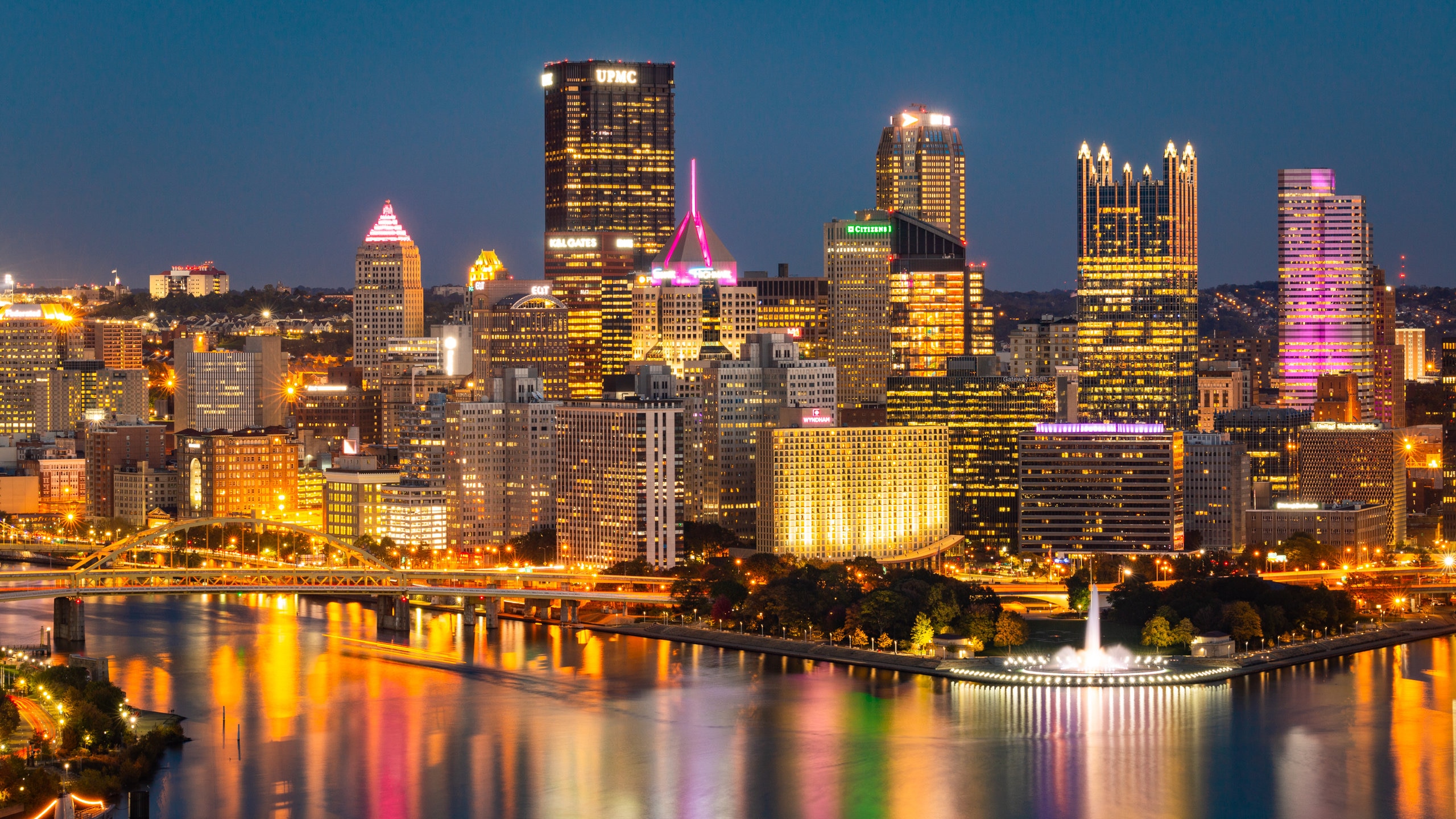 What makes a place best for a family vacation? An amusement park? Maybe. The number of activities and attractions geared toward families is the key to answering this question. And Pennsylvania has them all for you.
Rich History
Pennsylvania has a rich history and is excellent for younger kids. The Independence Hall and the York County History Center are the right places to teach your kids about the place's history. The ideal children's museum is one significant part of the trip to Pennsylvania.
From Books to Reality
Your children might have read about Franklin in books, but did they ever imagine visiting the Franklin Institute? Yes, it is in Pennsylvania. Pennsylvania may or may not have been mentioned in the numerous books you've read, but that's the thing about Pennsylvania: it surprises you in every manner.
Physical Activities
It would be impossible to enumerate all the factors that make Pennsylvania the ideal family holiday spot. You can take your kids cross-country skiing while you engage in another physical activity. If your kids enjoy outdoor activities, you won't have to spend much on them because Pennsylvania offers a wide variety of free activities for families.
Amusement Parks & Zoos
The roller coasters in the theme parks are excellent. Although they will frighten you, the fun you will have there is unfathomable. In addition, there are numerous family-friendly activities available, with the Pittsburgh Zoo among them. There are many things you may learn about animals and birds from zoos.
This guide will show you all there is to know about the best places to take the kids, things to do, and sights to see. A study of American history need not be dull, despite its relative brevity. When your children learn this, they will be sure to share it with the rest of their classmates. Take pictures at each of Pennsylvania's attractions and compile them into a photo album.
When's the Best Time to Visit Pennsylvania with Kids?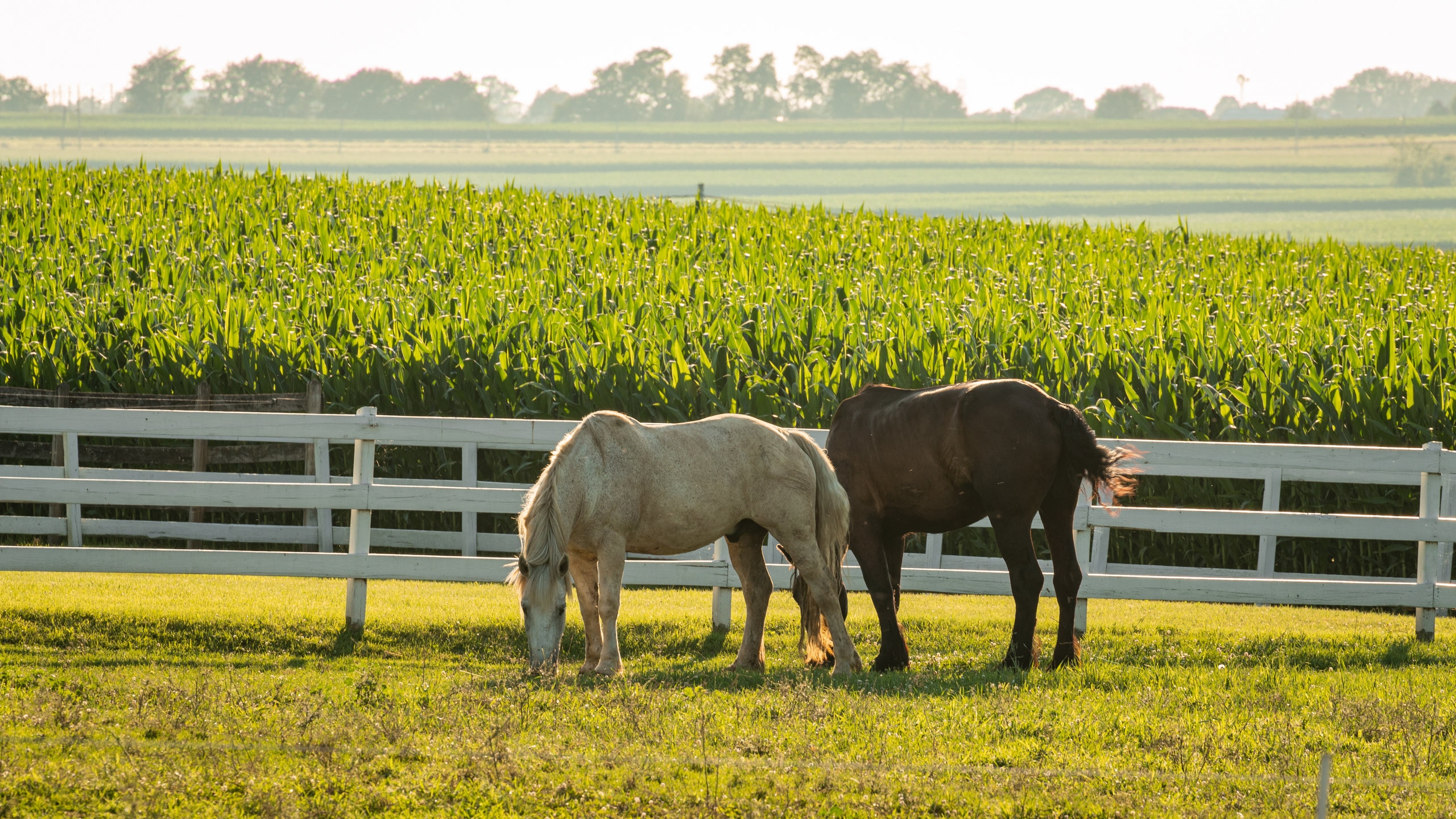 Ideally, there are two times a year that are ideal for visiting Pennsylvania. But it depends on your kid's holidays from school. As many kids get long summer holidays, visiting in the late spring is the right option.
This time includes the months of June and May. This is the time when the temperature is moderate. You will neither face the need to cover yourself up for winters nor hide from the sun. In other words, it is the best time in Pennsylvania. Locals love this time and are very friendly too.
However, early fall is the best time to go if you want to experience the cold winds. But don't risk going in the dead of winter! When the mercury dips below zero, even the simplest tasks become challenging. And taking a family trip in the winter is not a good idea.
Prices also rise for the same places you can visit in the summer for less. Price hikes are to be expected during the winter months because of the increased expense of travel and accommodations and because hotels must provide additional services to meet rising demand. This is also the ideal time for business owners to maximize their earnings.
Still, if you want to go skiing or do other winter activities, you should visit in September or October. These months will give you a taste of fall as well as winter.
What's the Weather in Pennsylvania Across the Year?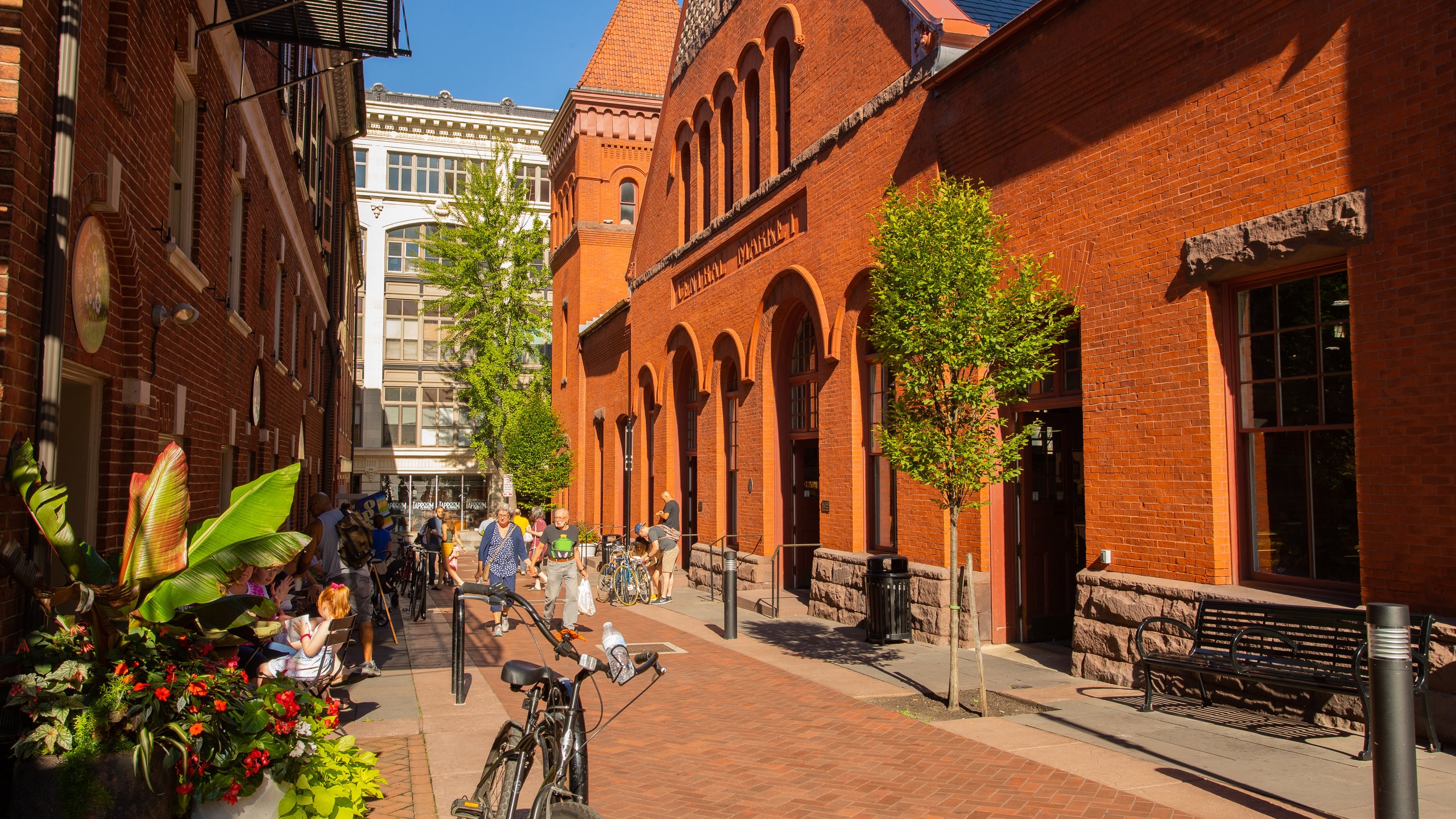 The weather in Pennsylvania can reach some extremes. But it is one of the sweetest places you will ever visit in your life. The Amish culture of Pennsylvania brings smiles to people all year round. You may experience both the natural and contemporary worlds in the mountains, water parks, and farms.
The weather in Pennsylvania is almost always cloudy. The summers are warm but not unbearable. This is why summer is the best time to visit Pennsylvania. Because there is nothing particularly summer-like about Pennsylvania summers, they are better referred to as spring.
Just to make things simple, we can argue that there are just three distinct seasons in Pennsylvania. You could have guessed four, but these "summer" months aren't really summer at all.
But the winters can be quite cold and uncomfortable at times. When planning a trip to Pennsylvania, keep in mind that the best times to visit are in the spring and fall. Amusement parks like Dutch Wonderland Amusement Park include exciting rides that the whole family can enjoy together.
Going to Pennsylvania in the spring will make you feel like Alice in Wonderland. During the autumn months, Presque Isle State Park is really stunning. Fall is a great time to visit the Hershey Gardens because it is less crowded and has a nostalgic ambiance.
To sum up, there are many reasons why spring and autumn are the best times to visit Pennsylvania. We trust you are aware of the pros and cons of both situations. Your best bet is to find out whether your children would rather experience the satisfying crunch of falling leaves or the vibrant springtime colors of Pennsylvania. Follow their lead, because it is in your best interest to do so.
What's the Perfect Length of Time to Spend in Pennsylvania?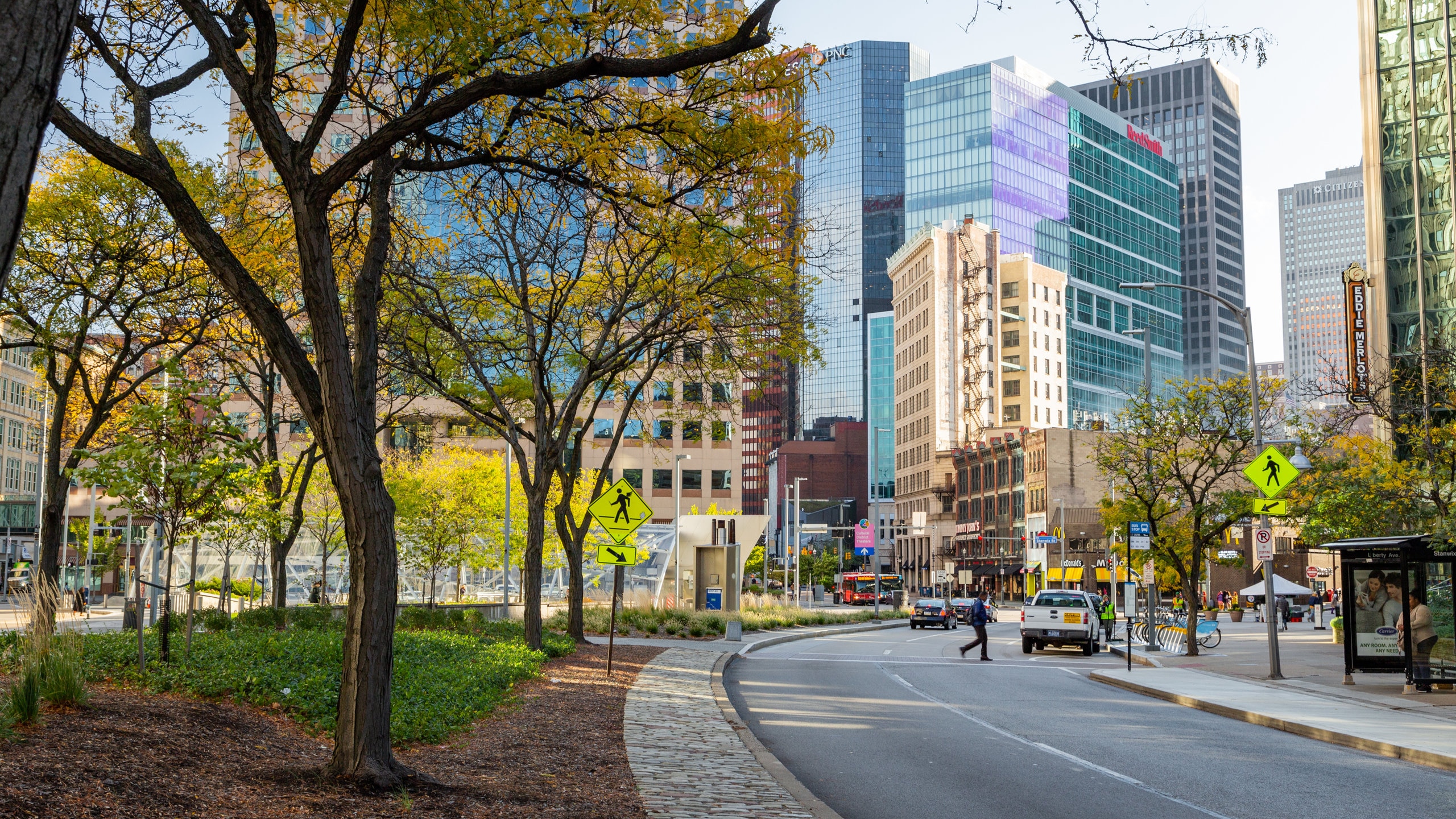 The ideal length of time to spend in Pennsylvania is determined not only by the number of locations that you wish to see during your trip but also by the amount of time that you plan to spend traveling from one city to another.
The ultimate duration is still an estimate, so it's prudent to add a day in case of an unexpected event. However, taking into account the average person's financial situation and the amount of time they can spend away from home, the ideal length of time will be somewhere around four days.
However, individuals who plan to see only two or three cities in Pennsylvania during their trip will find this schedule to be ideal. Time is often lost in transit. It usually takes about four or five hours to go from one major city to another. What's more, things might not go as planned if the freeway is congested.
For this reason, we insisted that you factor in an extra twenty-four hours for the complete operation. If you planned on spending this time having fun but got stuck somewhere, this will give you a chance to make up for it.
While a weeklong stay is not strictly necessary, it certainly won't hurt, especially if you have a sizable budget and are determined to make this vacation your child's favorite. It's important to remember to pack for Pennsylvania's weather.
But if you have four days, you can fit in a lot: a day at an amusement park followed by a visit to a museum on the same day or a nice meal at one of the excellent restaurants we will recommend.
Then you can visit another city the next day and visit the famous attractions there. So, traveling is the only problem. Other than that, you can have a whole lot of fun in just one day.
The Best Things to do with Kids in Pennsylvania
Below are the best things to do with kids when visiting Pennsylvania: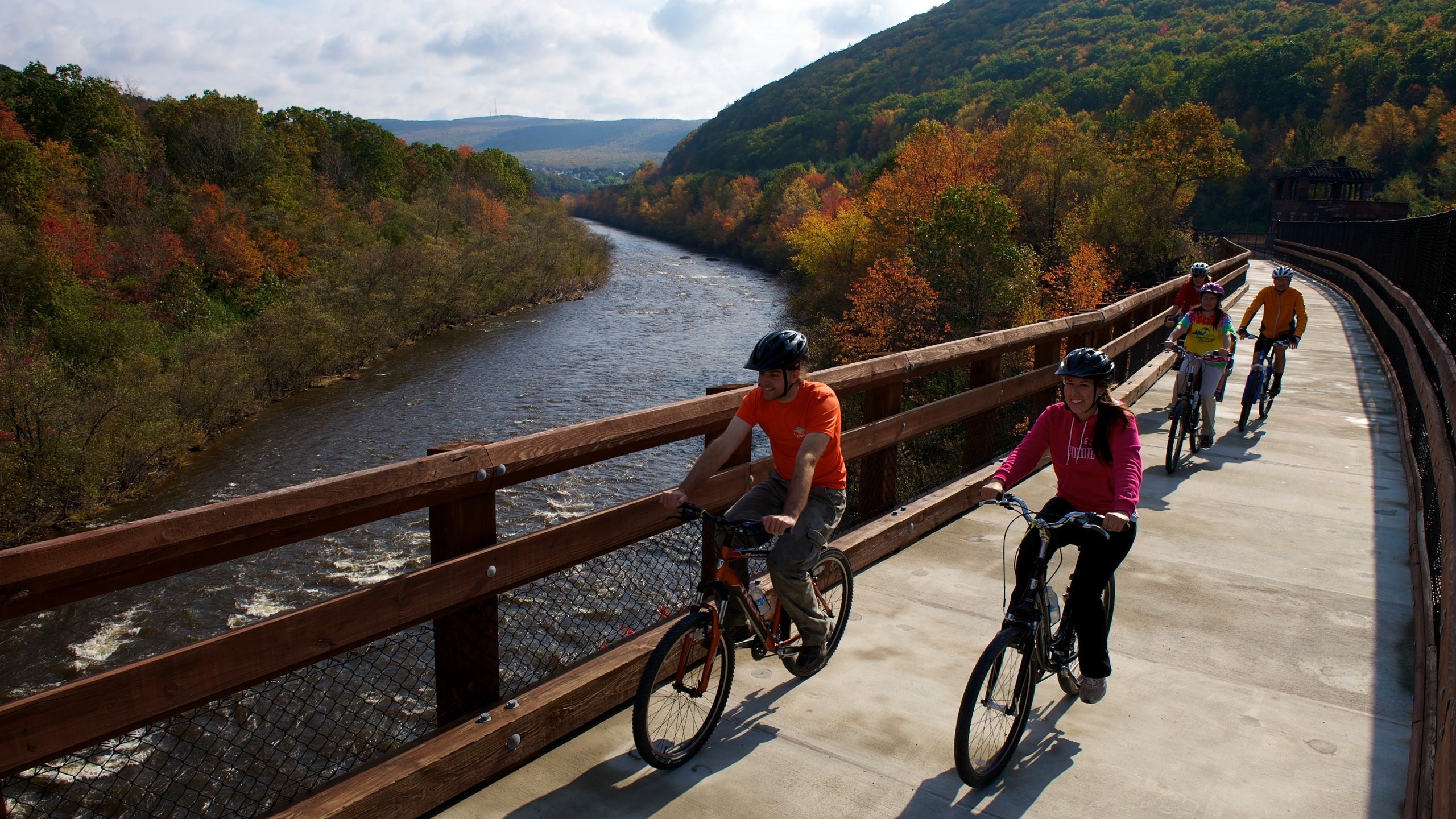 The moment of truth: would a vacation to Pennsylvania be fun for children? It's recommended that families take kids between the ages of three and ten to Pennsylvania. Taking a trip as a family requires a lot of compromise and cooperation, and after this age, kids tend to prefer making their own choices.
But this does not mean your kid, who is over ten, will not enjoy their trip to Pennsylvania. Things will be different, however. Pennsylvania is a state that has a kids club, a national park, a science center (ideal for young teens), and many other places.
In a nutshell, Pennsylvania is a fantastic destination for people of all ages. In order to have the most fun with children, it helps to have some background knowledge. Indeed, it is for this purpose that we have assembled here today. We can assure you that not only will your children enjoy a family outing of birdwatching, but you will as well. Birds have an inherent attractiveness and a capacity for love.
You can ride the National Historic Landmark wooden roller coaster as the youngsters watch from the observation area. When looking for a great spot to take the kids, consider Hershey's Chocolate World. Your children will love the chocolate-themed gardens and Hershey Park.
You can go ice fishing if you visit during the fall season. Ice boating is another fun activity that almost everyone will love. The Pocono Mountains are breathtaking. Not only are they beautiful, but they offer a range of outdoor adventures. For adults, there is a bar to enjoy.
There is also an indoor water park where you can take your kids. They will love it so much that taking them back to the hotel room will be a big problem. The National Canal Museum is where you can ride a canal boat and learn alongside. Dorney Park not only offers fun rides but also has a water park.
If you want a day for an educational trip, you can take your kids to the Da Vinci Science Center. There are many activities for kids and a lot for you to learn. The Carnegie Science Center is also the same as the Da Vinci Center. In short, the list is neverending, and we can only list a few things for you to take part in along with your kids.
The Best Family Hotels & Resorts in Pennsylvania
In Pennsylvania, you can choose between staying in a luxurious resort or a comfortable hotel. You can pick from a vast selection. And if your demands aren't front and center, making this choice could prove to be critical. If you're looking for a hotel or resort, it's important to first determine what you hope to get out of your stay there.
Many hotels come with a breakfast package, but not all. To help you decide the best family hotels and resorts in Pennsylvania, we will list a few that we consider the best. However, the list does not mean you only need to book a hotel from this. You can go to any other hotel or resort if you get a good package and service.
Skytop Lodge
Bird in Hand Family Inn
Woodloch Resort
Doubletree Resort
Hotel Hershey and Hershey Lodge
Nemacolin Woodlands Resort
Fulton Steamboat Inn
Omni Bedford Springs Resort
Split Rock Resort
Great Wolf Lodge Poconos
These are some of the best hotels and resorts in Pennsylvania. There are many more options, but keeping in mind the common man's budget, we think these resorts are the right choice. Skytop Lodge gives you a Hogwarts vibe. The building is gray and looks historic. But this does not mean the service is not good.
If you have kids under the age of eight, the Bird in Hand Family Inn will provide them with great memories. Other hotels and resorts on our list are also great, but the reason we mentioned Skytop Lodge separately was to tell you about its uniqueness.
Hotel Hershey and Hershey Lodge are great for almost all age groups. You can have enough fun and avail many rides and fun activities during your stay there. Such that you won't feel the need to leave the resort.
What's the Average Cost of a Hotel in Pennsylvania?
Since you are staying with kids, going for cheap and poor options is not the right thing to do in terms of hotels. Pennsylvania, like any other state in the US, offers several hotel and resort options. And these options differ on the basis of service and quality.
Better service requires high fees. But if you do a little research, you can get good service and high quality for less money. An average hotel in Pennsylvania costs more than $100 for one night, which is quite similar to a few other states in the US. There are options that cost you less than $100 per night, but we do not think they are the right choice for staying with kids.
But these are not the hotels or resorts you can stay at with your kids. Pennsylvania is a little expensive, so the hotels on our list cost around $150 per night. So if you stay for four days in Pennsylvania, your total hotel bill will be somewhere around $600. This is great if you look at other options at this price.
The US is pretty expensive now as compared to the years before 2020. The main reason is the pandemic and the destruction it caused to the economy. But things are still under control, and this cost is enough and great for staying with kids. Better than New York and other central hubs of the US.
The Best Places to Eat with Kids in Pennsylvania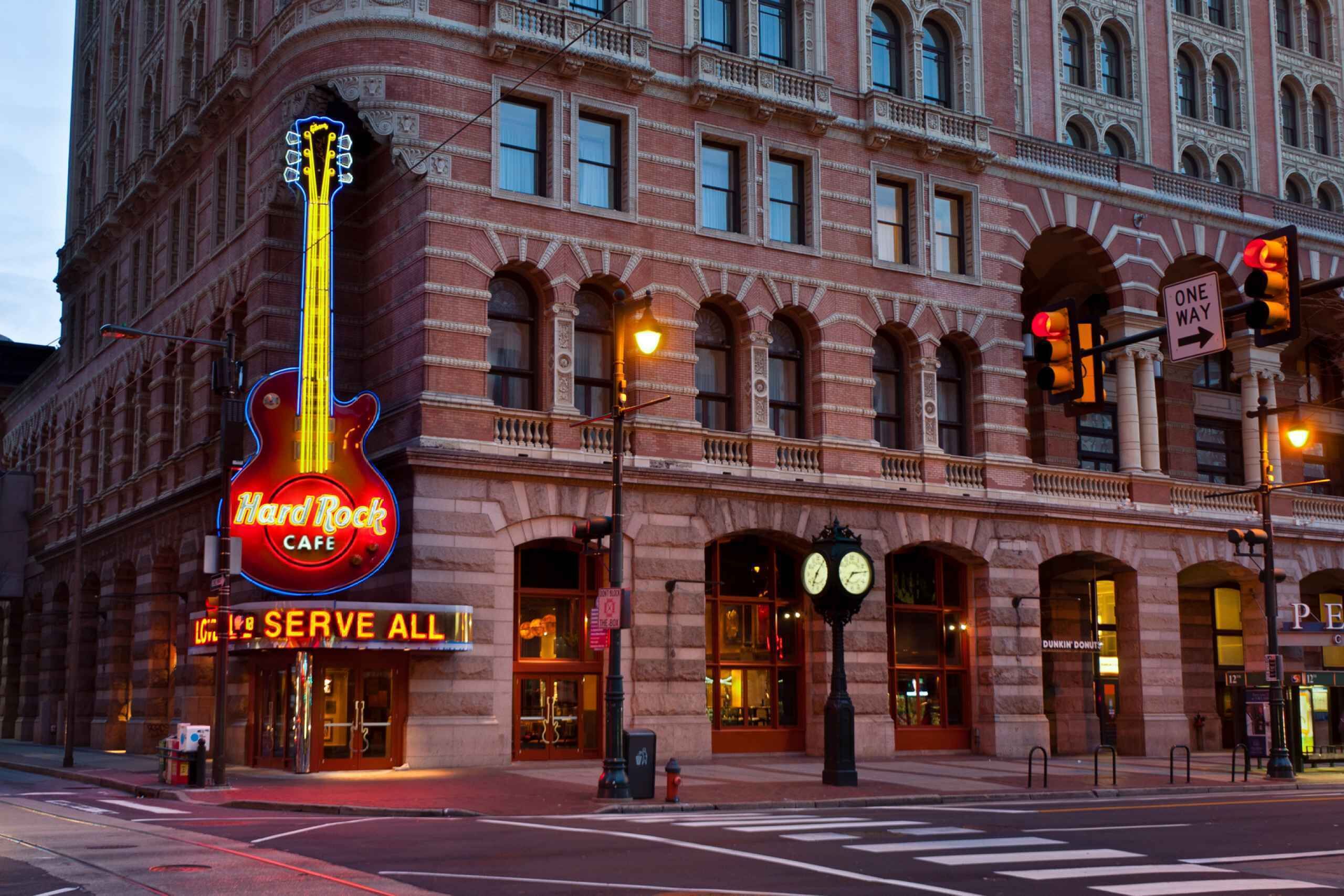 Food is an important part of every family trip. It is something that brings families together at one table. However, choosing what to eat is a very important part, and everyone likes to have the other person choose the restaurant. If the meal turns out to be subpar, they can't be held responsible.
As the quote goes, "To eat is a necessity, but to eat intelligently is an art." This quote shows us the importance of good food.
However, you won't find any boiled food seasoned with nothing but salt in Pennsylvania. You can satisfy both your sweet and spicy cravings at the same time. The best restaurants can be found in a wide variety of restaurants and resorts—too many to include here. This list, however, includes our absolute favorites.
Hickory Valley Farm Restaurant
The Restaurant at Oregon Dairy
Almaz Cafe
Hawaii Kitchen
Exeter Family Restaurant
Dave and Buster's
Hard Rock Cafe
Honey's Sit-N-Eat
The Cracker Barrel
We can add many more options to this list, but then you will only sit and search for which to choose. So for your convenience, we made a shortlist. All of these restaurants are ideal for a visit with kids. Each restaurant's menu is separate for kids and adults, making things easy for everyone.
So if your child is a picky eater, we can bet that these restaurants will amaze him/her. For breakfast, we recommend Cracker Barrel, a safe place for good food. Everything is warm and served fresh. The same is the case for other restaurants on the list.
The Best Day Trips from Pennsylvania That the Whole Family Will Love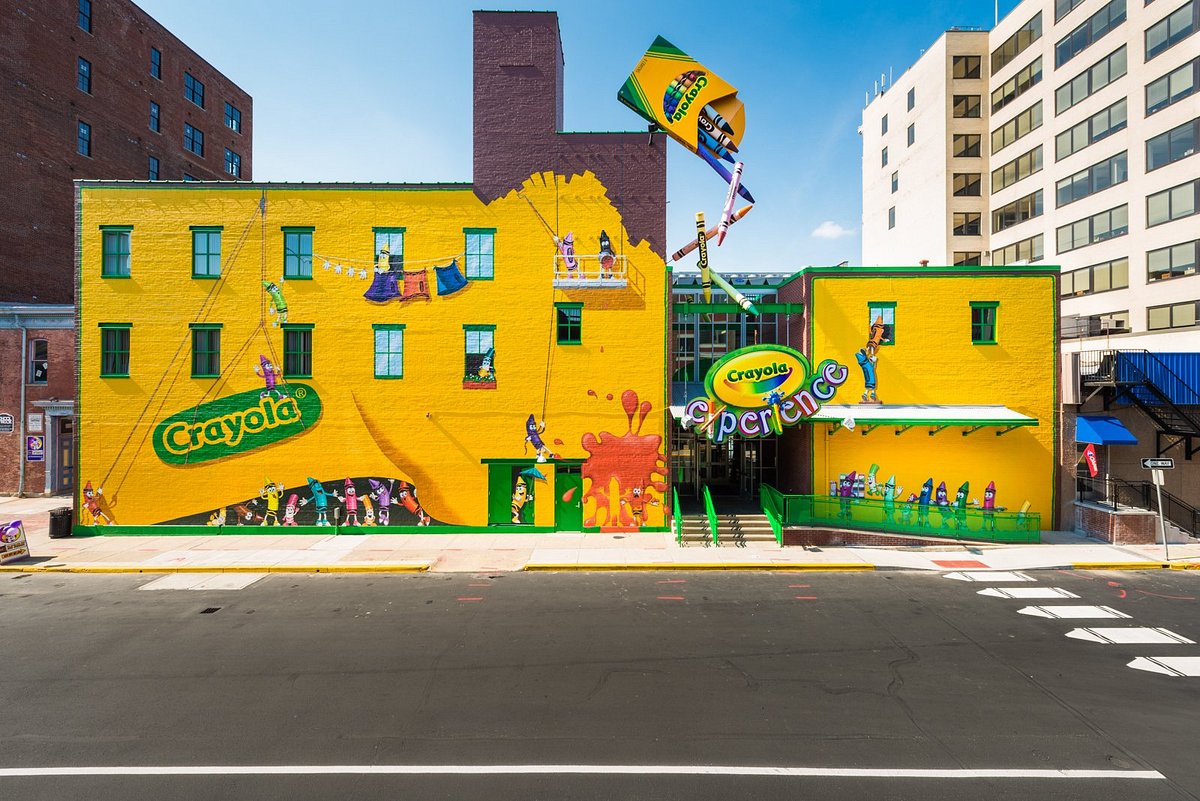 PA has a lot to offer. From food to day trips, everything is top-notch. But a few wrong decisions can cost you your trip. But since we are here, you have nothing to worry about. Day trips are the best part of a vacation that every family member can enjoy to the fullest.
You get to experience new things, meet new people, and learn several other things throughout your vacation. Above all, day trips and food are the parts of a family trip that everyone waits for. But since there are many other things to do in Pennsylvania, time for day trips and location become a little problematic.
However, there is no need to worry since you can do almost everything during a day trip from Pennsylvania. The following list will mention a few day trip ideas. You can select the one that suits you the best.
Crayola Factory
Dutch Wonderland
Idlewild and Soakzone
Pittsburgh Zoo
Gettysburg National Military Park
Railroad Museum of Pennsylvania
Hershey's Chocolate World
Ricketts Glen State Park
Old Jail Museum
Crystal Cave
We first want to mention that you should hire a guide when visiting Crystal Cave and Gettysburg National Military Park. As these two places are full of great history and adventure, the guide will help you enjoy your day trip to a great extent. You can do good on your own, but a little help won't cause any harm.
The other day trip ideas are also great, but these two were the most unique. Other day trip ideas include visiting amusement parks and water parks. They are also great in their own way. It is not right to compare each trip idea on our list, as every trip provides a different experience. Every place is good in its own way. You just need to decide according to your liking and budget.
How to Get Around Pennsylvania During Your Vacation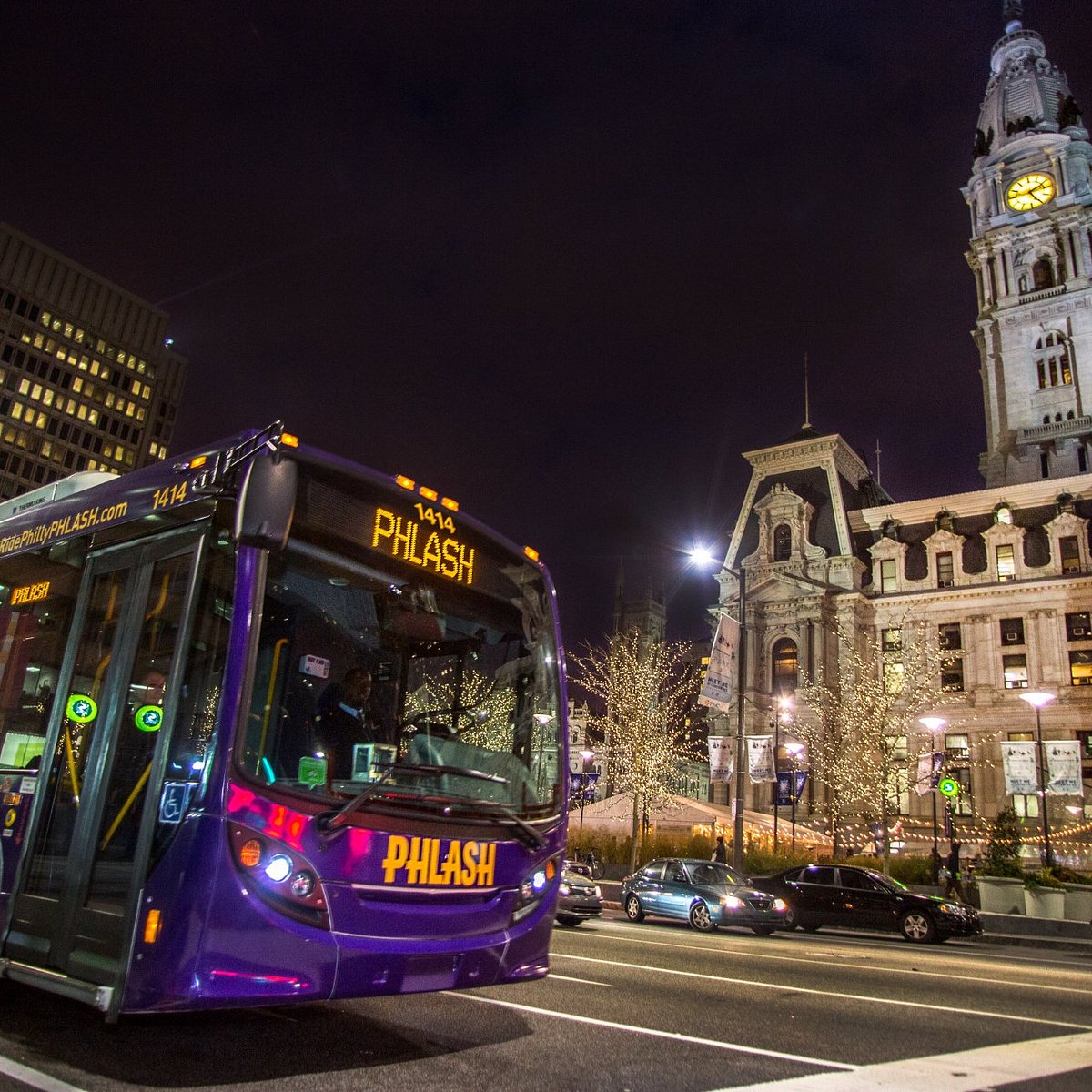 There are many travel options in Pennsylvania, and almost all of them are great. But with kids, decisions need to be made wisely. Once you have everything else planned, the last thing to decide is the travel. Let's not discuss getting to Pennsylvania. We will discuss this topic in the next section. Until then, traveling around Pennsylvania is a hot topic.
Pennsylvania is a state in the US that is pretty advanced in terms of travel technology. It is hard to find a fault in their public traveling system. Whether it is the buses or shared rides, everything is top-notch.
But not everything falls within your budget and is suitable for your kids. Adults can compromise on quality, but kids cannot. They can turn into little monsters if things do not go as planned. So to avoid any inconvenience, we will list the best method for traveling in Pennsylvania.
On top, there are three primary options you can select from.
Fixed route buses
Shared rides
Transit
These three options are budget-friendly and faster than a rental car. Traffic is sometimes a problem due to the huge number of visitors, so renting a car is not a great option. Moreover, it is more expensive and less durable than public transportation. With public transportation, you do not need to worry about getting lost since the buses follow a specific route that covers all the famous attractions.
Moreover, public transportation will save you money and time. This money and time are what you get to spend on the different activities that were not part of your plan/trip in the first place. Because kids can ask for anything anytime, vacations are their time to enjoy. So it is better to save time and money.
The Best Ways to Get to Pennsylvania for Your Vacation
There are three primary options to get to any state or country.
Airplane
Rail
By road (car/bus)
Depending on your current location and budget, you can choose one from the above. Air tickets to Pennsylvania are pretty expensive during the end of May and the start of June. After that, ticket prices start to decline. But then experience a great high at the start of October.
As these are the peak months of tourism in Pennsylvania, you need to save a lot before visiting. But there is one way you can save some money on tickets. Start checking the flights a few months before your trip. As the prices vary, you can book your seats when the prices are within budget.
After that, the second option is by rail. There are many railroads in Pennsylvania, and if you are coming from a nearby state, we suggest you take this option. It will allow you to experience the beauty on your way to the state and save you some hundred dollars.
By road is not really a good option. It is risky and time taking. Not only will you be extremely tired on your arrival in Pennsylvania, but you will also bore the kids. So, the only options we suggest are the first two. If you are coming from outside of the US, there is obviously no other choice than an airplane. But for local travelers, rail is the right choice.
So book your seats a few months prior to your trip. Also, go for the economy class seats as there is no significant difference between economy class and business class of American Airlines.
Three Top Tips for Staying Safe in Pennsylvania When Visiting with Kids
Traveling with kids is not the same as traveling with your other half or friends. It is a lot more hectic and expensive. But kids give you another vibe of traveling, which you cannot get when traveling with friends. Their little smiles have no other alternative.
Weather Forecast
Before leaving for Pennsylvania, one thing you must keep a check on is the weather. The weather in Pennsylvania changes drastically. So you need to pack accordingly.
All-In-One Bag
Do not give your kids their passports and other essential documents. Placing them all in one bag is the best way to keep these things safe. This way, you won't have to look here and there and protect this and that. Just one bag and keep it with yourself.
Extra Packing
Keeping in mind different scenarios and conditions, we recommend you pack extras. By extras, we mean an extra pair of shoes. Shoes that are comfortable to walk in. Other than that, keep extra diapers if you have a toddler because you don't want to run out of them.
There are many more tips, but we guess this is enough. These days, kids are pretty intelligent and can leave us in awe with their superduper minds. They are much more mature than we were at their age. But this also brings much danger to them. One more thing you should do is keep their passports with you. Do not hand them over to your kids, if they are lost; you will be in big trouble.
Conclusion
Pennsylvania is a great state and the perfect spot for a family vacation. Not only is it friendly, but also easily accessible. The high-quality public transport system makes traveling in Pennsylvania pretty easy. Moreover, there are many tourist sites you can visit. In addition to making you happy, they also teach you valuable lessons.
The hotels and resorts in Pennsylvania are of great quality. They might not be as cheap as they are in other states, but there is no competitor when it comes to quality service. Therefore, $150 a night is great for a trip with kids. We hope this article gives you a complete idea of what a trip to Pennsylvania will be like. Cheers to a joyful trip to Pennsylvania with the kids!
More about our TFVG Author