Nothing is better than amusement parks when it comes to whole family fun. They offer the best fun pastimes, including water activities, roller coasters, theme parks, and amazing rides, among others. They make the best locations for activities such as birthdays, anniversary celebrations, get-togethers, or family outings.
Pennsylvania is one of the best places to visit if you're looking to enjoy some fun at theme and amusement parks tailored to accommodate the entire family's needs. There are water slides, kids' rides, roller coasters, and everything else an amusement park should have.
So, if you're thinking of visiting Pennsylvania with your family, here are the best amusement parks to consider.
1. Conneaut Lake Park
If you're a history lover, Conneaut Lake Park is just for you. This place dates back to 1892 and features some of the oldest designed equipment, which is still well-maintained and in good condition to offer you the fun you deserve. One of the biggest attractions here is the unique wooden roller coaster that dates back to 1938.
If old-school rides aren't you're style, never fear—there are plenty of modern amenities to enjoy. Your kids will have access to plenty of rides and activities, including mini-golf, pony rides, and splashing in the water, among others.
The adults are not left behind either; they can enjoy classic tilt-a-whirl and scooter rides. If you're simply looking for some leisure, there is a boardwalk overlooking the lake just for strolling.
2. Kennywood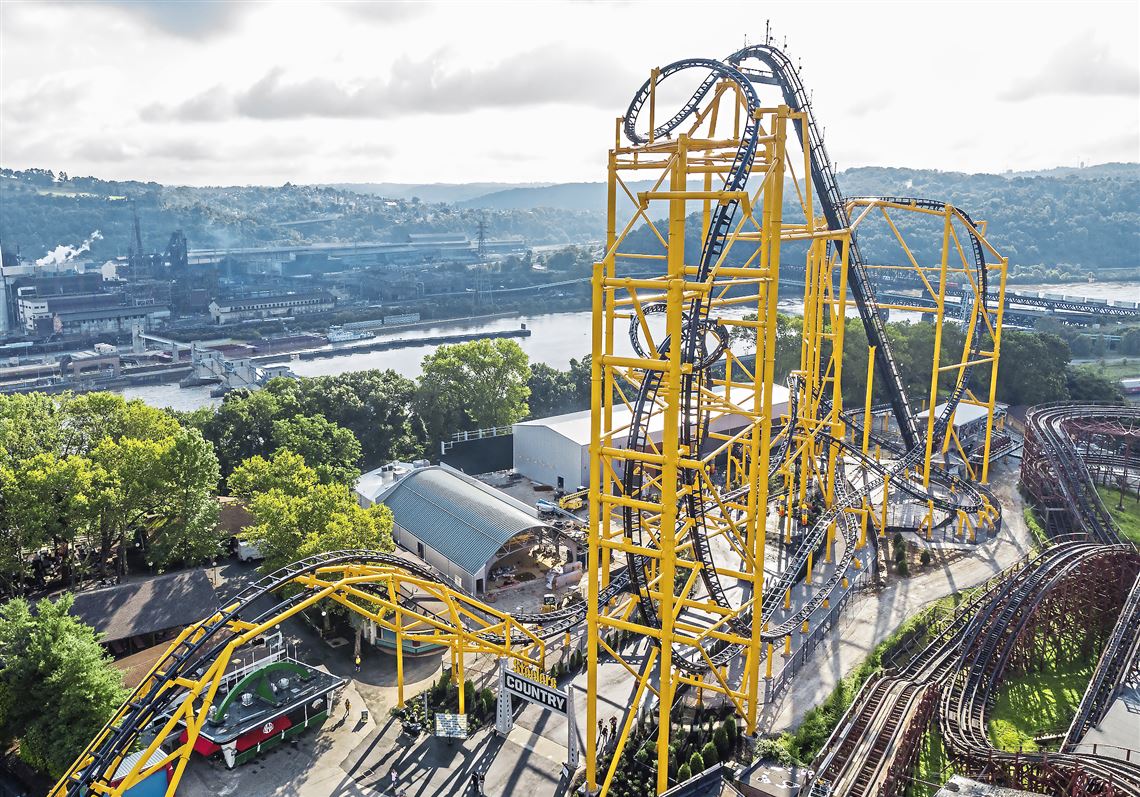 Kennywood Park is the definition of fun for all ages. What started as a small trolley park has grown to be one of the biggest and most entertaining amusement parks.
The main attraction that brings people from all walks of life to Kennywood is the unique roller coasters. But apart from these, there are also more than 50 rides to enjoy, as long as you come ready to have hours of fun.
While most attractions date back to the 1900s, those who prefer a touch of modernity and some thrill will not be disappointed at Kennywood. You can enjoy the modern skyrocket and the fantastic sky coaster.
The young ones are not left behind as they can also enjoy plenty of kids' activities found in Kiddieland. There are also water rides for those who'll love to cool off after a hot day.
3. Splash Lagoon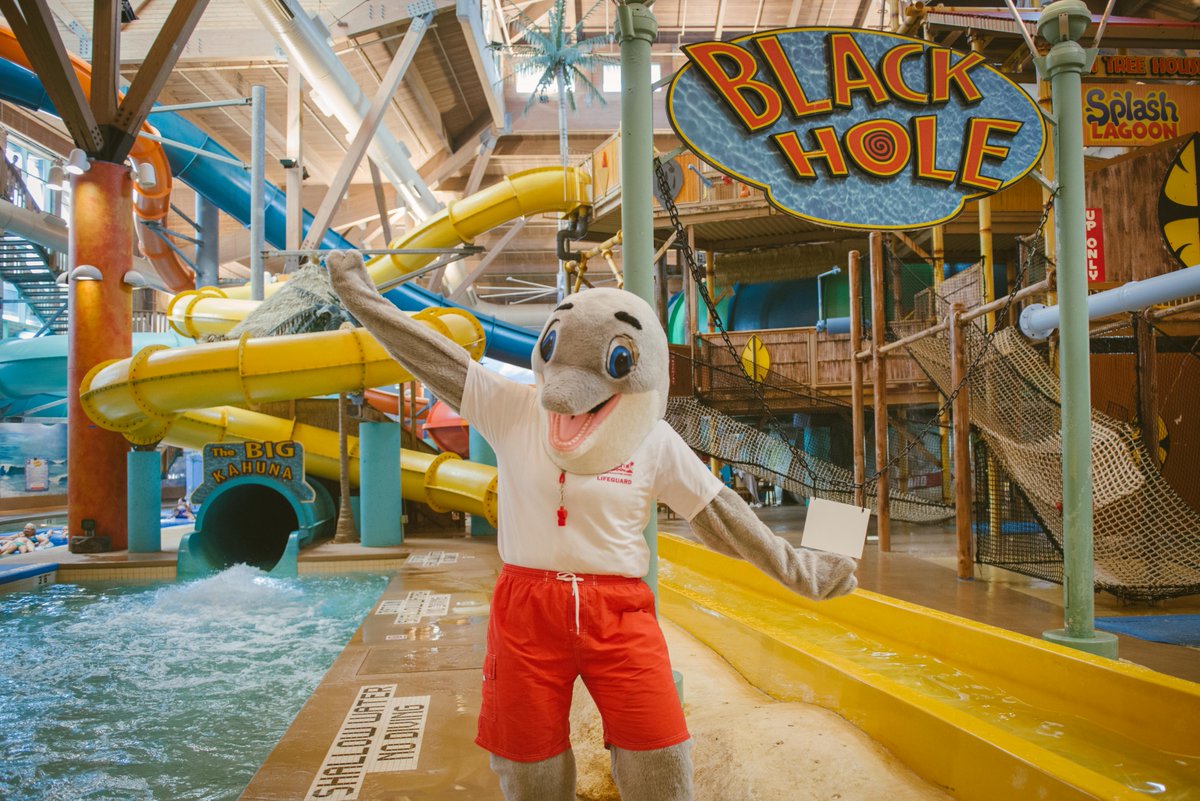 Just like the name, Splash Lagoon is perfect for those who love splashing around in the water and engaging in fun aquatic activities. But Splash Lagoon has more to offer than just water activities. There are plenty of rides and activities to keep the entire family busy. Don't forget to stop at the activity treehouse or tiki treehouse for some unique experiences.
But if you do come here just to enjoy the water, the indoor water park resort will serve you just right. The amusement park boasts the largest indoor wave pool in Pennsylvania and the entire Eastern U.S.
You can jump into the pool as much as you like and enjoy the best swim of your life. There are also swirling water slides, and family whirlpool rides to enjoy if you don't want to swim but would still love to stay in the water longer.
The Splash Lagoon is the closest you'll get to a beach without visiting one. How about you invite your entire family or a group of your best friends and make your best ever summer memories?
4. Knoebels Amusement Park
If you want some fun, and an adrenaline rush in one place, Knoebels Amusement Park is the best place to be. With over 90 years since it first opened its doors to the public, Knoebels continues to offer nothing but the best experience for locals and tourists.
The park features some of the best rides in history. If you like to be spooked, you can start your day off in the Haunted Mansion. Once you're done there, move on to the Phoenix, the best wooden roller coaster in the park. Don't forget the Impulse if you want to enjoy roller coasters with 90-degree freefalls and upside-down twists.
And if that wasn't enough, the amusement park continues to offer new rides and activities. Their latest addition is the Tornado, which will no doubt satisfy thrill-seekers.
5. Dorney Park & Wildwater Kingdom
Don't forget to pass by Dorney Park & Wildwater Kingdom if you're in Pennsylvania for the love of water activities. While here, you will never run out of things to do because there are up to 100 rides to accommodate everyone.
You can slide your way in with plenty of tube and body slides, all offering unmatched fun. Then can cool off at the wave pool if you've had enough of the slides. Kids are also treated to a beautiful play area, so they're not left out when it comes to water activities.
Adults are treated to thrilling rides such as Scrambler while the young get kid-friendly fun rides such as the Snoopy-themed train. There are also up to eight roller coasters to ensure everyone has something to do.
You can slide your way in with plenty of tube and body slides, all offering unmatched fun. Then can cool off at the wave pool if you've had enough of the slides. Kids are also treated to a beautiful play area, so they're not left out when it comes to water activities.
And if you want to access this water wonderland, you won't have to pay anything extra, since everything is included in the entry package.
6. Hersheypark
If you thought Hershey Chocolate Company was only about the sweet treats, then you're in for a pleasant surprise
Hershey has taken its love for the customer a notch higher by building one of the best family-themed parks in Pennsylvania. The park started as a resting place and picnic area for employees of the company before it became the fantastic amusement park it is today.
Hersheypark ensures you won't waste a moment by offering the fun you've only dreamed of. With up to 13 roller coasters, water activities, kid-friendly rides, and plenty of other adult rides, you can never go back without enjoying yourself.
And it's not just about the rides and the coasters; you can also visit the zoo, which is home to up to 200 animals. Plus you happen to visit on a summer weekend, you'll be treated to live music from fantastic performers.
And if you get hungry after a fun-filled day, there are several food courts where you can go to fill your stomach with mouthwatering treats. If your kids are craving some chocolates, head to ginormous chocolate stores and let them carry out as many Hershey's chocolates as they wish.
7. Sesame Place
If you were wondering, Sesame Place is indeed related to the beloved children's show Sesame Street. Imagine your children's reactions when you tell them that you're taking them to have fun at a theme park based on their favorite show. They're sure to cherish hugging and interacting with their furry friends from Sesame Street.
While you're there, you can take them to Cookie's Monster Land, or take a visit to Elmo & Friends for a meet and greet opportunity. If your family loves magic, stop by Abby Cadabby and her friends in The Magic of Art. You can watch as Abby creates magic masterpieces and maybe learn a few tricks. How about you join the singing, dancing, and clapping at Elmo the Musical?
And it's not just about the show at this park; there are plenty of activities that are fun in their own right, including splash-down slides and whirling rides suitable for the entire family.
8. Idlewild & Soak Zone
Idlewild & Soak Zone is the oldest amusement park in Pennsylvania, but that doesn't stop it from ensuring that visitors get the best experience. One thing you'll love when you get to the park is easy it is to get around. It's divided into different zones, making it easy for you to find what you want to do and move from one activity to another.
You can start your day in the jungle-themed play area, which offers fantastic slides and a ball pit. Once you've had enough, head to the storybook forest for some interactive sessions and finish off at Western-themed historical village where you'll find a saloon, a general store, and a blacksmith.
Most activities are found at the Raccoon Lagoon or Olde Idlewild areas. Enjoy the mini roller coaster that slides on a beautiful forest hillside, take your kids to ride the merry-go-round, or let them do a round on the Ferris wheel.
9. Dutch Wonderland
Dutch Wonderland is known to provide kids with unforgettable fun. Located in Lancaster County, the "Kingdom for Kids" welcomes you with an amazing kid-friendly atmosphere right from the entrance. You'll find merry-go-rounds, trapeze swings, amazing boat rides, go-carts, and other kid-sized vehicles they can pilot.
If you head to Exploration Island, you'll come across life-like dinosaurs that are sure to amaze your little ones. They can even dig for fossils! You can also travel through this part of the park in easy-to-drive antique cars or go on a gondola cruise.
If you're looking for more fun after Exploration Island, try one of the countless rollercoasters or water rides. And if one day just isn't enough, there's even a campground located right on park property.
10. DelGrosso's Amusement Park
DelGrosso's Amusement Park is yet another amusement park in Pennsylvania with a great history behind it. The park started in 1902 after brothers from the Rinard family brought a carnival to the Bland Family Farm, naming it Bland's Park.
50 year's later, after taking ownership and management of the park, the DelGrosso family named Bland's Park after the family name.
Apart from its history, DelGrosso's Amusement Park is also known for the unmatched fun and thrill provided to tourists and locals alike. There are plenty of rides here including the Scrambler and Paratrooper. Kids get to enjoy the beautiful carousel and spend some memorable time in this kid's kingdom.
Those who would rather enjoy some aquatic fun can take advantage of a waterpark offering some of the best water activities. Don't forget to pass by the Laguna Splash if you feel like taking a break from the summer heat. The place treats you to a variety of slides and cabanas.
11. Waldameer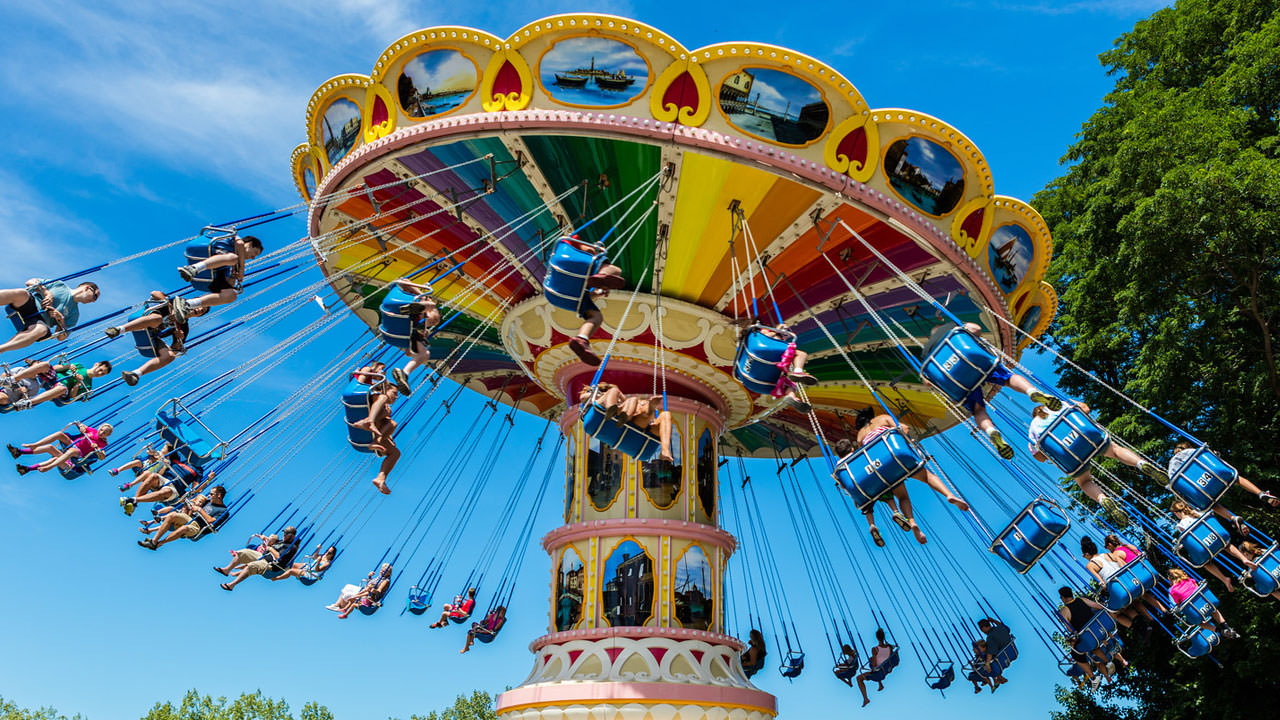 This is another one of the oldest parks in Pennsylvania, dating back to the 19th century. But despite its age, Waldameer still offers unmatched fun for the entire family. Both children and adults who visit this place are treated to fun-filled roller coasters, thriller rides, water swings, family rides, and kid-friendly rides.
For those who love a bit of an adrenaline rush, Waldameer treats you to its famous Ravine Flyer II wooden roller coaster. While this coaster may rattle and shake, it's very sturdy and you can enjoy your ride without worry. And you don't have to make payments at the gate only to end up not using your ticket fully; Waldameer allows you to pay as you go, so you'll only spend on the rides you go on with a Wally Card.
12. Fun Fore All
Fun Fore All offers just what its name implies. Everyone who visits is treated to both indoor and outdoor fun suitable for both children and adults. There are plenty of carnival-style and arcade games to play, and you're lucky, you might take a huge prize home playing some of the games.
The high-flying balloon rides and the kiddie coaster offer excellent outdoor rides that kids can enjoy. There are also the bumper boat and kart track ride that both adults and kids can hop into.
If you want to treat your little one to a memorable birthday, you can take them here and enjoy special packages for groups of more than 15 people. Fun For All is truly the place to be for the entire family.
Head Over and Have Fun
With all the fun and thrills that these amusement parks have to offer, there's no doubt that Pennsylvania is a great place to spend your vacation. And it doesn't only have to be a summer vacation, because most of these amusement parks are open throughout the year.
More about our TFVG Author
A seasoned traveller, Dad, and avid sports tourist, James foundered The Family Vacation Guide to share his expert vacation experiences- especially when it comes to being a travelling family man.
Featured in Travel articles such as Travel + Leisure, TripSavvy and SFGate, you know you're reading some of the best vacation tips online.