For many people, the winter season is a time to sit at home, make coffee, and read books.
Some take advantage of this time to perfect their cooking and baking skills. However, if you are an outdoor person, you may fail to resonate well with such activities. People tend to think that there are limited activities one can indulge in during winter to explore the thrill. However, this is never true. One of the popular winter adventures you can be involved in includes skiing.
It would be better to plan it just before winter to get the most out of skiing. As a result, you get to have countless options of places you can get the best skiing experience.
Japan has proved to be a go-to destination for most people looking to achieve such an experience. Unlike most countries with harsh snow conditions, the same can never be said. Japan is known for the best ski resorts globally.
These ski resorts are such that even beginners and children can have fun. Therefore, no one is left out, making it favorable for a family vacation.
Below is a list of some of the best ski resorts in Japan.
Nozawa Onsen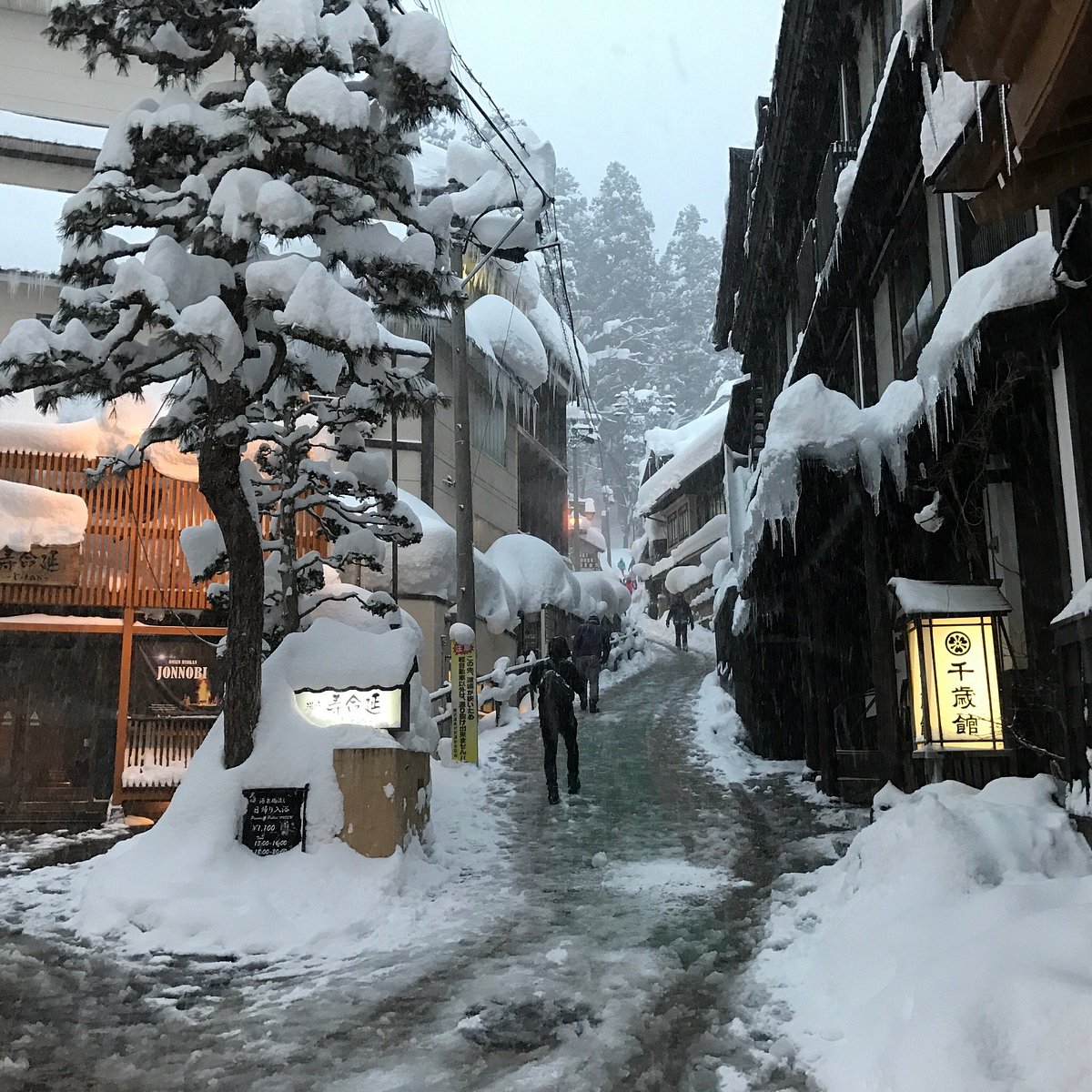 Nozawa Onsen is quite famous as it boasts vast skiing terrain and 50km of ski slopes. The resort is situated at a 1650m elevation, making it a go-to skiing stop for most visitors during the winter season.
The varied terrain 36 ski runs are ideal for beginners, children, and those with advanced skiing skills. You need not worry when you have no experience with this resort as they offer lessons to beginners.
Nozawa Onsen is located in a town with the same name. There is a range of other fun activities you can do in the city. You can also learn about the culture of the people in this town while visiting their local shops and restaurants.
As a result, your family can have a memorable experience from the skiing vacation. Your family can also experience the hot springs, which the town is well known for, when you decide to take a day off from skiing.
The city also has attraction sites, including Jigokudani Snow Monkey Park. There are many accommodations in Nozawa Onsen –  research them to find which will be ideal for your family.
Myoko Ski Resort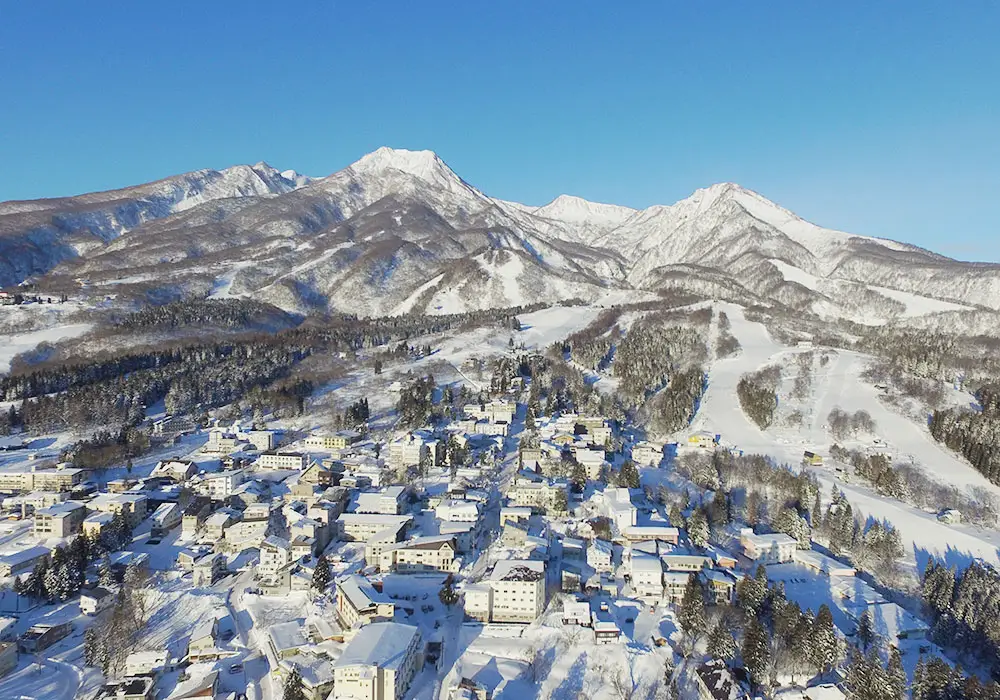 When you are looking for a ski resort in Japan that offers a traditional family ski vacation, you are in luck! Myoko ski resort provides a less westernized skiing experience than the other ski resorts in Japan.
Located west of Nagano, which is situated on Japan's main island, the ski resort comprises other small resorts. It is pretty popular among skiers since it has easily accessible ski fields. You also get to experience a wide range of restaurants and their culture. 
The ski runs of the resort are perfect for both novice skiers and those with unique skiing skills.
You seldom have to worry about the language barrier as their instructors are English speakers.
The heavy snowfalls experienced in the area make it the best resort for hard-core skiers in Japan. However, the best time to ski in this resort is during February, as snow is plentiful at the resort during this time of the year.
Hakuba Valley
If you aim to travel to the northern Japanese Alps located in Nagano for a ski trip, you may want to consider the Hakuba Valley.
The valley is well known due to the ten ski resorts it houses. Those resorts in this valley stretch up to 8000 meters, making it enticing to experienced skiers. Bringing the family is not difficult as there is a kid's park, Hakuba Happo.
The park offers skiing lessons and the instructors provide the classes in different languages. To get to Hakuba Valley, travel to Nagano Station from the Tokyo Station. You can achieve this by taking high-speed rail, the Hokuriku Shinkansen. After that, get to Hakuba Valley by taking an express bus from Nagano Station.
Yuzawa Ski Resort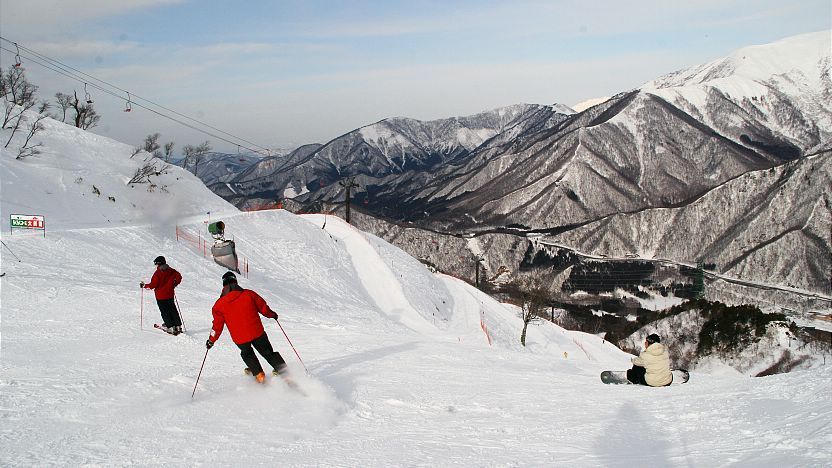 When looking for a family-friendly ski area, this may be the resort for you. When you use the bullet train from Tokyo, you only have to commute for 90 minutes to get to the location. Yowza ski area is considered a prime ski area due to its long ski season, running from November all through March.
The area hosts 20 different ski resorts that are supported by the highly favorable skiing conditions in the area. Among the 20 ski resorts in the Yuzawa ski area is GALA.
GALA has become the most popular among the 20 since it offers skiing and snowboarding activities in the area. It also has a lot of other fun activities that both you and your family can be involved in during your skiing vacation.
These activities include snowshoe tours, a snow play area, winter fireworks, and snow tubing. Ski lessons are taught in several different languages –  the resort even offers Spongebob-themed classes for children.
When you are looking for a day off from the snow and still have fun with your family, you can try the resorts' family activities. Yowza Ski Resort offers a range of activities, including hiking, fishing, firefly parks, adventure sports, and museums.
Furano Ski Resort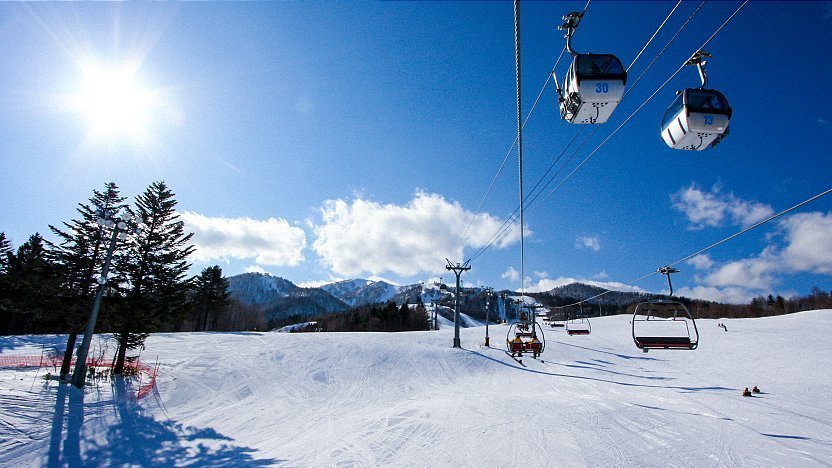 Furano is considered one of the best family ski resorts in Japan. Located in Hokkaido, it offers long ski seasons and high-quality snow for skiing. It caters to families by providing free lift passes for kids 12 years and below.
As a novice, you will have a fantastic skiing experience in the kitanomine zone – designated for beginners. However, the Furano zone is designed for skilled skiers so they can have the greatest challenge of their lives. The resort gets booked up fast since it is also conveniently located an hour from Sapporo. Furano ski resort also offers night skiing which is an appealing factor to most visitors.
Your children get to enjoy several fun activities at this resort, including ski challenges, treasure hunts, snowmobiles, and snow grooming.
These activities are part of a program directed by the New Furano Prince Hotel in the resort. You again get to enjoy unique delicacies such as Ramen noodles, creamy cakes, and hot chocolates, all from their wide range of restaurants and bakeries. You may either use buses that pick passengers from Sapporo airport or commute using the JP Rail for hassle-free travel.
The resort also has a variety of accommodations for families, making it an awesome vacation stop.
Niseko Japan Ski Resort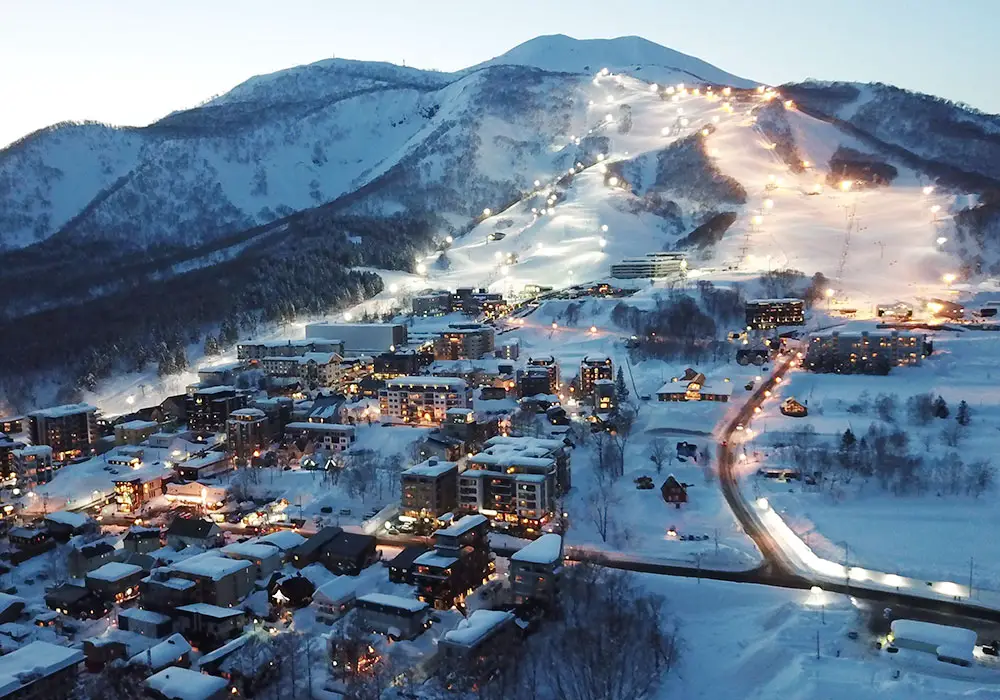 This resort has up-to-date facilities and amenities for an uncompromising vacation. The Niseko resort is equipped with several ski lifts with gondolas galore, making it an ideal place to spend a ski vacation with your family.
The thrill and adrenaline rush one gets on this resort's three full runs is unbelievable. As a beginner, you also get an incredible experience on the Kitsune Forest run, with very few trees for a safe descent.
There are also several kids' attractions, among them is the snow park. The park has half-pipes and jumps for maximum excitement. The popularity of this site has attracted many restaurants and events.
For variety, and budget concerns, many food trucks frequent the resort as well. You can also indulge in other fun activities in this resort, such as snowdrifts, snowmobiling, and snowshoeing.
Saku Ski Garden Parada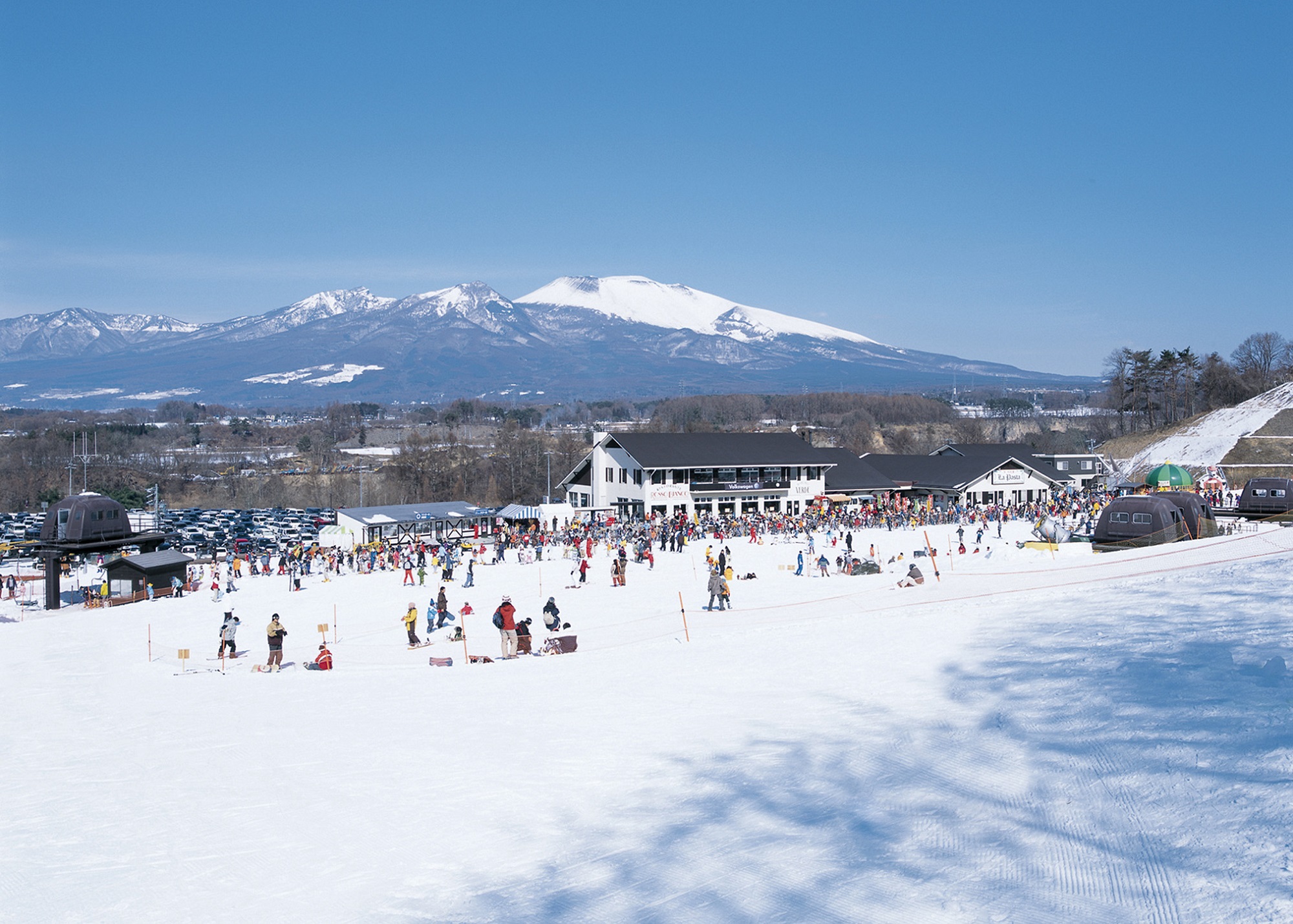 It would be best to choose Saku Garden Parada if you are a novice in the world of skiing. The ski runs and slopes of this resort are designed to be friendly to beginners and children. Therefore, if you are looking to nurture your skiing skills this is the best ski vacation stop for you. The resort has its runs categorized into five levels, based on the skills of their visitors.
The resort offers lessons to those interested in learning how to ski or snowboard. In addition, the resort also has a kids' park. The park is vast so that kids can have fun sledding in the snow for hours. If Saku Garden Parada is your ski vacation choice, you may need to use the Hokuriku Shinkansen from Tokyo station to Sakudaira Station. To get to the resort from the Sakudaira Station, you only need to take a shuttle bus.
Iwappara Ski Resort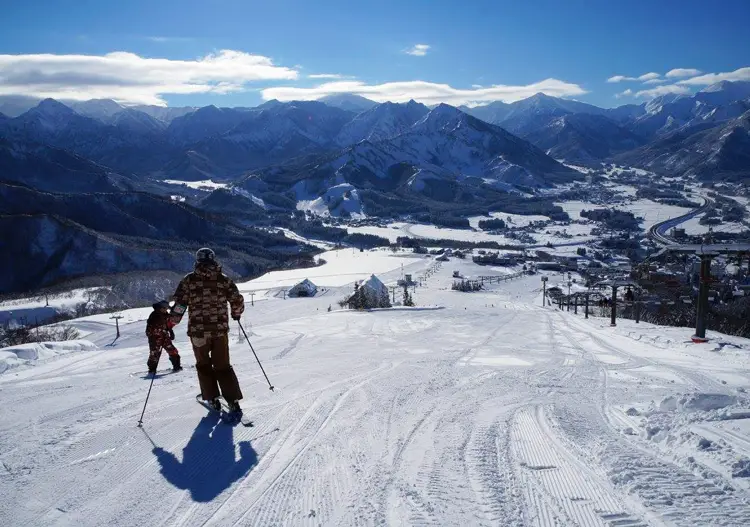 Iwappara resort is mainly known for the heavy snowfall it gets to experience during winter. As such, it is considered a prime skiing resort with its well-groomed runs and slope. The runs are designed for skiers of all skill levels. The easy runs are designed for beginners, while the challenging runs are for the experienced.
Your children also get to have fun at the Kids Paradise in the resort, where they can participate in snowball fights and sledding. The ski instructors in the resort are friendly and patient. Getting to Iwappara Ski Resort from Tokyo Station is relatively easy. You will need to first get to Echigo-Yuzawa Station from Tokyo Station using Joetsu Shinkansen and then take a shuttle to your destination.
You may get overwhelmed with excitement when planning a skiing vacation for your family. However, this should never make you overlook crucial things such as purchasing travel insurance.
It may get quite costly when you have to cover flights, accommodations, and even ski lessons. You may experience unprecedented accidents when skiing. Having good travel insurance can cater to medical costs.
Your skiing vacation is only as good as the accommodations you book for your family. Choose a location in or near the ski resort you are to visit for a fantastic experience.
This will save you time and money commuting back and forth. Japan has so far proved to be one of the countries with the best skiing resort. The long winters of Japan have made it a go-to location for ski vacation for visitors from around the world. Do your research and book early to secure your travel plans.
A skiing vacation in Japan may be the best investment you can make for your family!
More about our TFVG Author
A seasoned traveller, Dad, and avid sports tourist, James foundered The Family Vacation Guide to share his expert vacation experiences- especially when it comes to being a travelling family man.
Featured in Travel articles such as Travel + Leisure, TripSavvy and SFGate, you know you're reading some of the best vacation tips online.