Nashville is known as the country music capital of the world. But, there's more to it than that. It's a vibrant town full of restaurants, bars, shows, and tons of entertainment for the whole family.
One thing you may not have expected to find in Nashville is a zipline, but there are a few spots in and around town that offer the thrilling ride.
You even have the option to go skydiving if you look hard enough. There are simply tons of exciting things to look at and do. 

Don't just take our word for it. Check out our list of the top places for ziplining and aerial adventures in Nashville, Tennessee.
Top 6 Places to Go
Here are six of the best places to go if you're looking for a heights-fueled adrenaline rush in Nashville.
The Adventure Park at Nashville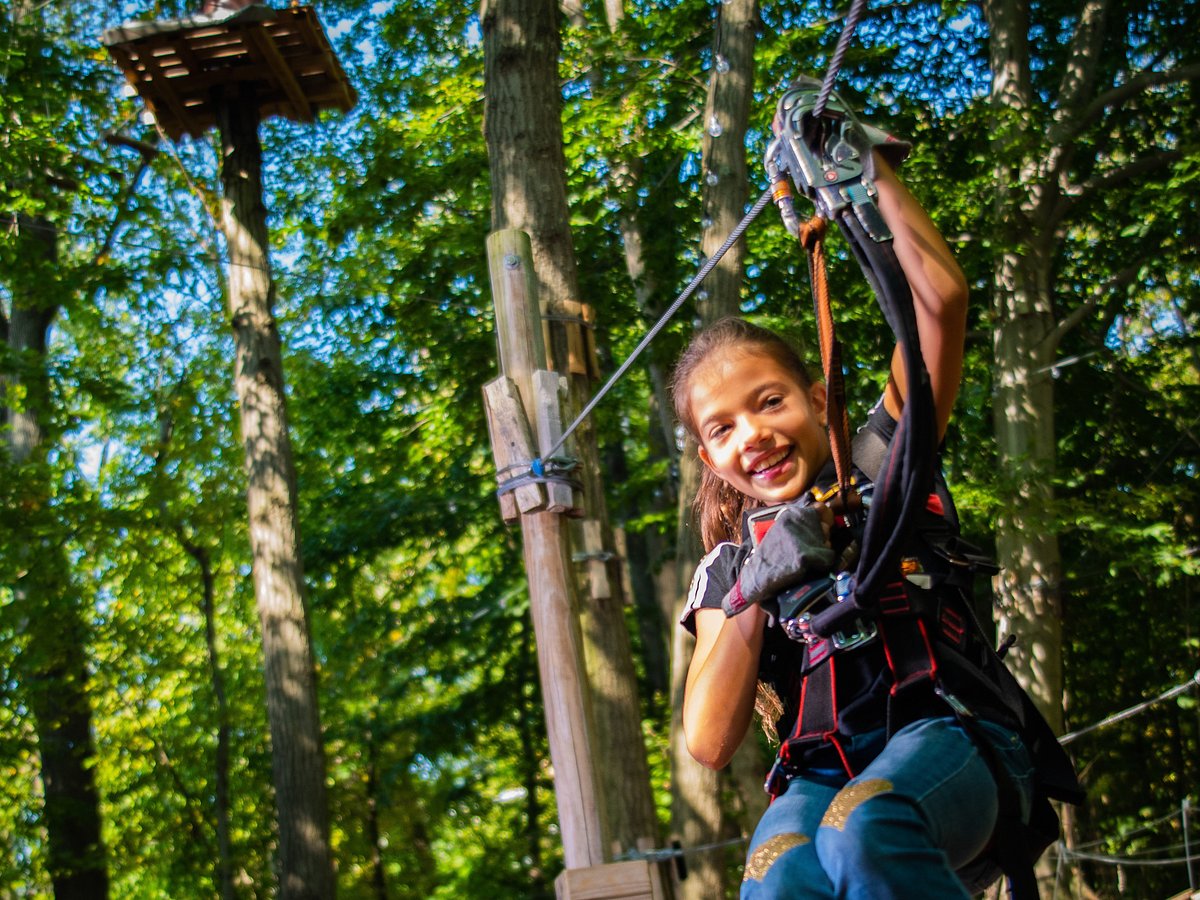 Located about 10.5 miles southwest of downtown, The Adventure Park at Nashville is any high-flying thrill-seeker's dream. The park has something for every member of the family, including an Adventure Playground for kids ages 3-6 and an Adventures in STEM program for kids ten and up.
But the main attraction is the series of treetop trails made up of about 162 treetop platforms connected by bridges, ropes courses, ladders, 25 ziplines, and other crossings. The courses are color-coded like ski runs, so climbers at different levels can explore at their own pace.
Another terrific option at The Adventure Park is called Glow In the Park, where guests tackle the courses at night while colored lights light them up.
You can buy tickets at the gate or save a few bucks by ordering them online ahead of time.
Treetop Adventure Park
Located about 13.5 miles east of downtown in the Nashville Shores Lakeside Resort, Treetop Adventure Park is another large climbing park in the beautiful Tennessee woods.
This location has four extensive adult courses – for explorers over the age of 12 – that consist of a mixture of obstacles, including ziplines, rope swings, hanging nets, wobbly bridges, and more. There are also junior courses for kids ages 9 to 11 and kids courses for kids aged 7 to 9.
You can buy tickets at the gate. If you order them online, adult tickets come with a discount compared to the junior ticket price.
Adventureworks Zipline Forest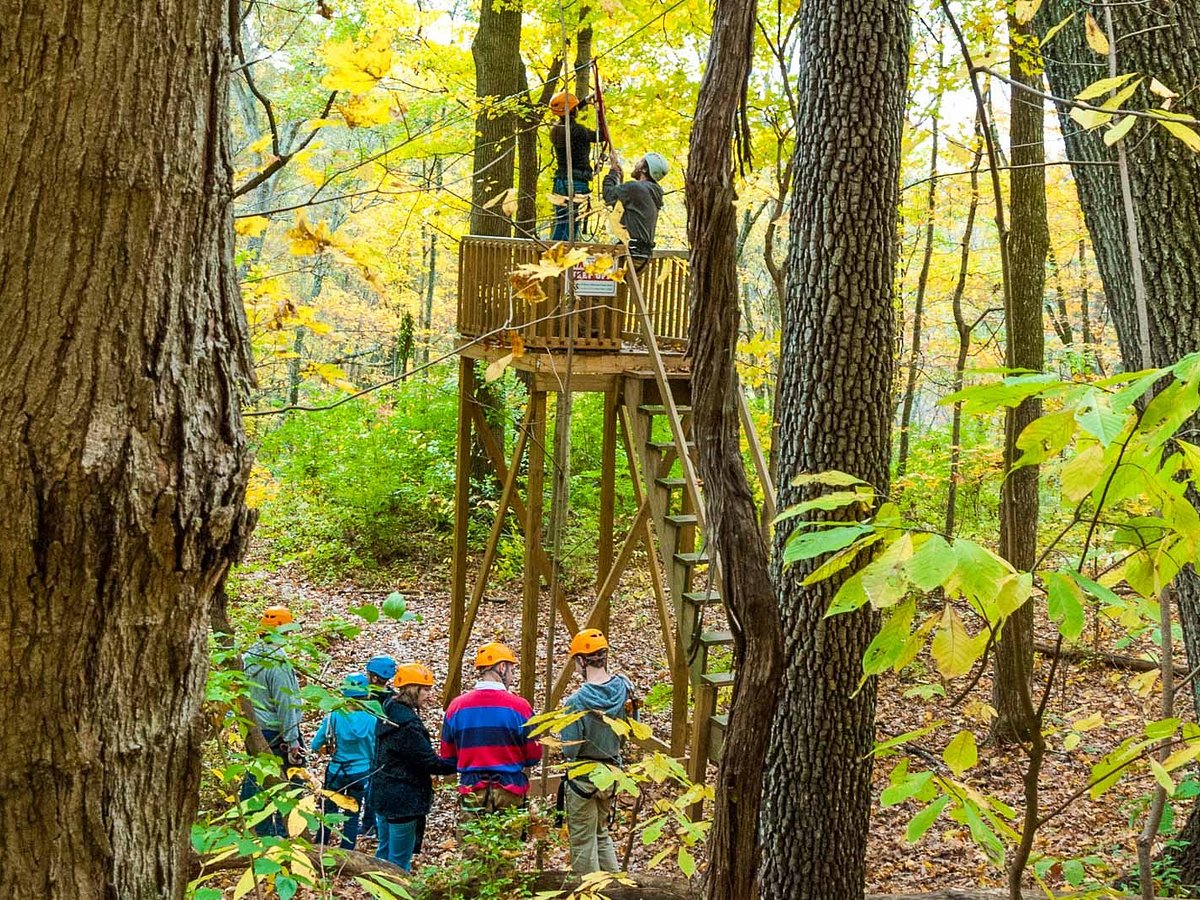 Located about 10.5 miles northwest of downtown, Adventureworks Zipline Forest is one of two Adventureworks locations in Nashville. This park doesn't offer climbing courses but rather focuses specifically on ziplining.
They offer a few different zip line tour packages:
Canopy Zip Tour (the basic tour)
Firefly Zip Tour (a twilight zip only offered during peak firefly season, June 11 to 13 & 17 to 20)
Valentine's Sweetheart Zip (only offered Feb. 12 to 14)
Polar Bear Zip (only offered on Dec. 31 to ring in the new year)
You can purchase tickets online ahead of time. They recommend getting a reservation.
Adventureworks Nashville West
Located about 27 miles west of downtown, this is the second Adventureworks location in Nashville. This one offers both ziplining and a climbing course.
They offer a canopy zipline tour during the day, a moonlight zipline tour that begins at dusk, or a haunted zipline tour that goes through the land where Montgomery Bell lived and died and tells the story of his life while guests try to spot his ghost in the dark.
This Adventureworks location offers a climbing course in addition to the ziplines, but it's only for couples. The couples' challenge is an all-day adventure designed to help partners learn to communicate with each other and tackle challenges, ultimately leaving the relationship stronger than it started.
You can purchase tickets online ahead of time, and reservations are recommended.
Music City Skydiving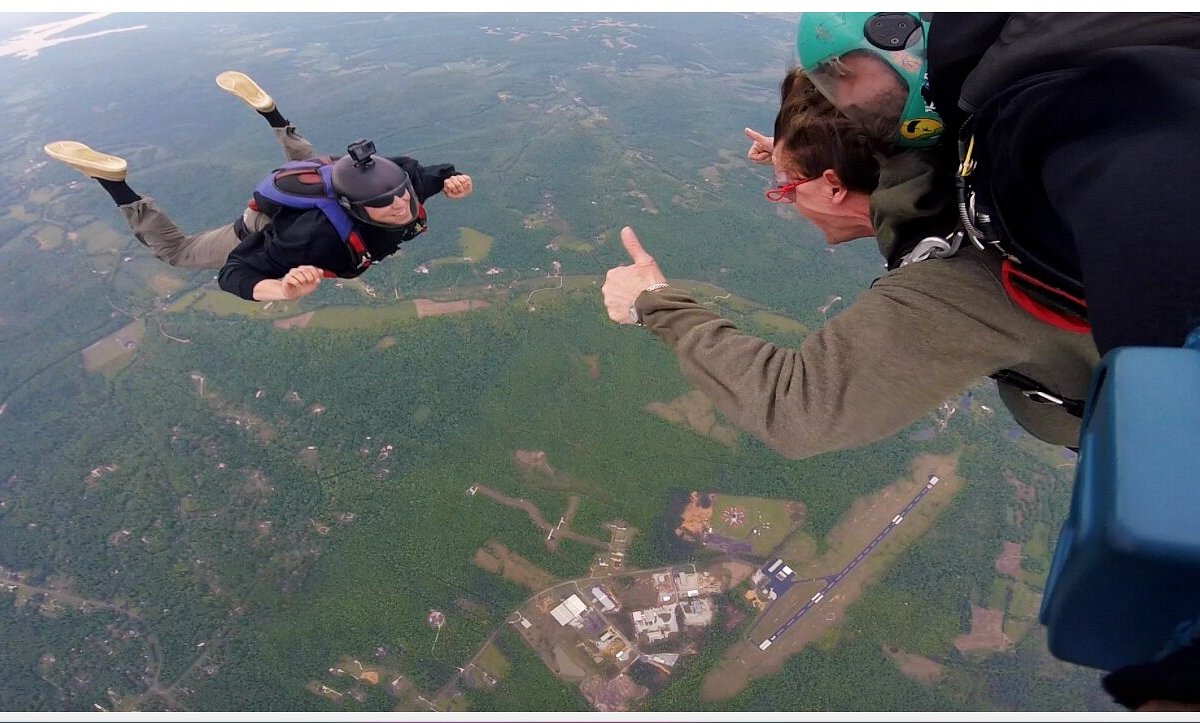 If you're looking for an aerial adventure that packs more of a punch, skydiving may be for you. Located about 67.5 miles west of downtown, Music City Skydiving offers options for everyone from first-timers to experts.
If you, like most people, have little or no skydiving experience, you can sign up for tandem skydiving, where you jump with a professional instructor strapped to your back (at multiple points, so there's no risk of you coming detached!). They do all the hard stuff. You're basically just along for the ride. You can also add a variety of photo or video packages to document your jump.
Suppose you're looking to learn how to solo jump. In that case, Music City Skydiving also offers an Accelerated Freefall Skydiving program that includes ground school and a few jumps to get you started. If you already know what you're doing and have a license to prove it, you can just catch a ride up and jump or even rent gear if you need it.
You can buy tickets in person or online, though reservations are recommended.
Skydive Tennessee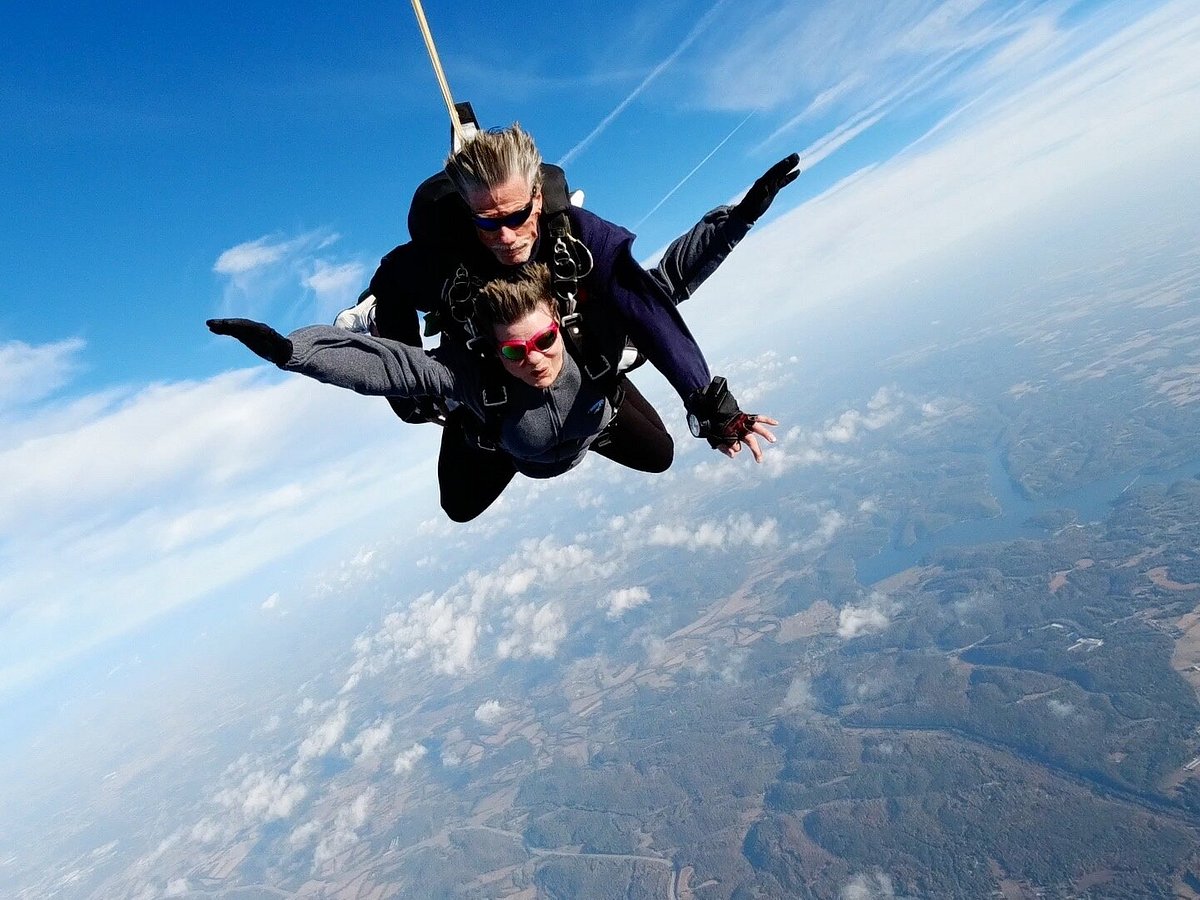 Located 74.3 miles southeast of downtown, Skydive Tennessee says its the only skydiving spot around that's run by military veterans, with a staff that largely consists of both current and former military skydivers and freefall instructors. They also boast a price match guarantee.
Similar to Music City Skydiving, Skydive Tennessee offers packages for first-time jumpers, hopeful solo jumpers, and experienced jumpers alike. You can also add on photo or video packages to document your jump.
You can buy tickets in person or online, though reservations are recommended.
Final Thoughts
If you're looking for a bigger thrill than bar hopping or the Grand Ole Opry, there are a good handful of places around Nashville that may catch your eye. There are some good ziplines and climbing courses right in town, but you may have to drive just a little bit out of the way to scratch a skydiving itch.
But whatever it is you're looking for, Nashville has options to satisfy your thrill-seeking needs.
More about our TFVG Author