If you are considering taking your family on an island vacation, what better place to go than Hawaii? It's a gorgeous island with volcanoes, beaches, and lots of culture. Plus, if you haven't gotten a passport for yourself or one of your kids yet, Hawaii has the advantage of still being part of America. You can fly domestically to Hawaii. 
However, just because it's part of the United States doesn't necessarily mean that it's close. If you live near Dallas, you might be wondering how long the flight from Dallas to Hawaii is and which airlines fly direct. Well, wonder no longer. Here is your guide to flying from Dallas to Hawaii with ease. 
How Long Is the Flight From Dallas to Hawaii?
Without stops, the flight from Dallas to Hawaii is about eight hours.
Officially, it's listed as a range from 7:51 to 8:41 hours, depending on airlines, airports, and weather conditions. With taxiing and unloading, it will be between eight and nine hours on the airplane.
Dallas Fort Worth International Airport is the only airport in Dallas to fly directly to Hawaii. The major airport in Hawaii is in Honolulu, which is on the Big Island. You don't really have a choice in where you land in Hawaii, but it's okay. Odds are, that's where you want to end up anyway.
A direct flight from Dallas to Honolulu is eight hours, give or take taxiing and unloading time. In a flight this long, the airlines will likely provide at least one full meal, if not two. There will be snacks and beverages, and movies available for both kids and adults. 
Which Airlines Fly Direct from Dallas to Hawaii?
There are two major airports in Dallas. The smaller one, Dallas Love Field, does not have a direct flight to Hawaii. While you can catch a connecting flight from Dallas Love Field, your best bet is to head straight to Dallas Fort Worth International Airport.
Dallas Fort Worth International Airport is one of the largest airports in Texas and offers direct flights to Honolulu. These flights are only available through American Airlines, but they have several options a week. 
If you want to fly directly to Hawaii from Dallas, the only option is to fly with American Airlines. American Airlines flights usually include one carry-on bag and the option for checked bags with an upcharge. To save money, you can pay for one or two large checked bags and fit all your family's extra clothes in them.
When Is the Best Time to Buy Airline Tickets?
According to market trends, it's best to buy airline tickets for regular trips about six weeks before. This time period is when the prices dip the lowest for domestic flights and it's easiest to make the purchase. Prices and times often change for flights, and by six weeks, the flight times are usually set in stone.
However, for longer flights or flights to exotic locations, you might need to plan a little further out. If you only have certain days available for flying, you want to make sure you and your family are on those flights. The best time to buy airline tickets to Hawaii is anywhere between 50 and 100 days before your trip.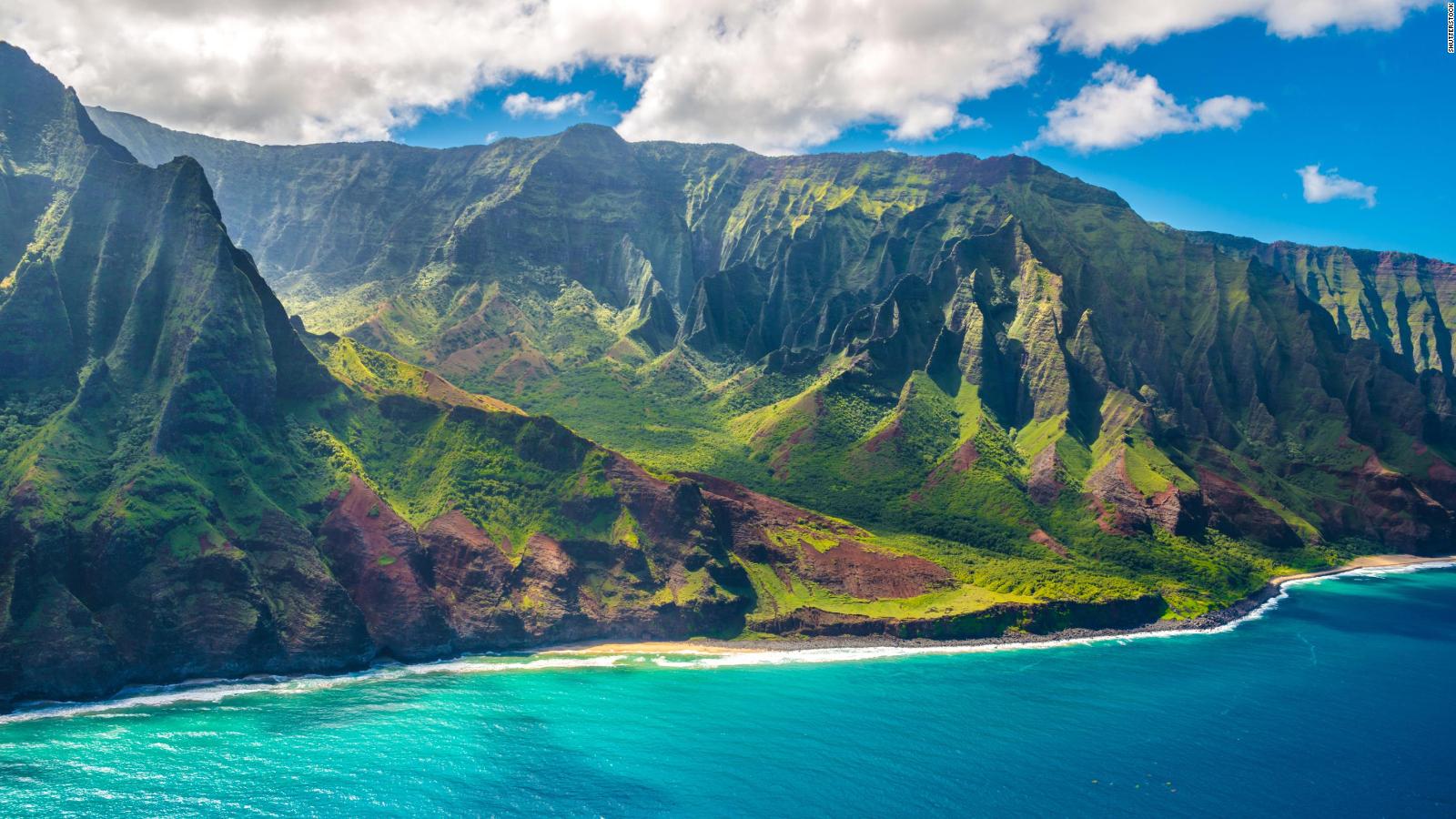 When Is the Cheapest Time to Go to Hawaii?
Of course, if you are planning on a summer vacation or spring break on the islands, you don't have much of a choice when you are going to Hawaii. However, for those with more scheduled availability, you can choose a time outside of the normal tourist season and get the island a little less crowded.
The cheapest times of year to book a flight to Hawaii is in January or September. It's after the summer or Christmas rush and right when school is starting back up. Although there are still tourists in Hawaii year-round, the least amount of people come to the islands during these months.
Which Airlines Have the Fewest Layovers?
Tickets from Dallas to Hawaii vary depending on the time of the year, but they are rarely less than $700-$800 per person. Direct flights are more expensive because they are in higher demand, especially for longer trips.
While a direct flight from Dallas to Honolulu takes about eight hours, you can save some money by getting a flight with layovers. It will take much longer and can even end up being an overnight flight, but if you want to save some money, you can schedule a long layover somewhere and have an adventure with the kids.
The airlines with the fewest layovers include United and Delta. These airlines are cheaper than a direct flight with American Airlines but can take up to fifteen hours total. However, they range from $500 to $600 round trip, which is much cheaper than a direct flight. If you and your family are up to it, you can save some money on tickets. 
Which Airline Is the Cheapest from Dallas to Hawaii?
The cheapest way to get to Honolulu might not always be best for a family vacation. Airlines like Frontier or Spirit offer extremely cheap flights, but often have unpredictable changes, fees for bags, and extremely long layovers.
Of course, any airline can change their flights and add layovers without warning–it's part of the deal you sign when you pay for a ticket. However, smaller and cheaper airlines rely on a different network of planes and often have little control over which planes they can use. You will get to your destination, but it might take hours longer than you originally planned.
The cheapest airlines will have layovers of up to 13 hours and cost about $400 per ticket. If you're willing to spend almost a full day traveling to save a few hundred dollars, you can. But for a great vacation, spend a little more money to get there quicker. You only have a few days off – make the most of them!
Final Thoughts
Whether you choose a straight flight from Dallas to Hawaii or a cheaper option with layovers, you'll be able to make it to Hawaii from Dallas and enjoy your perfect vacation. Remember, in this case, it's not necessarily about the journey – it's about the destination.
More about our TFVG Author
A seasoned traveller, Dad, and avid sports tourist, James foundered The Family Vacation Guide to share his expert vacation experiences- especially when it comes to being a travelling family man.
Featured in Travel articles such as Travel + Leisure, TripSavvy and SFGate, you know you're reading some of the best vacation tips online.