Six Flags Fiesta Texas is situated in San Antonio, Texas. The amusement park makes a wonderful family fun-filled trip with so much to do and see. It's heads and shoulders the best theme park in Texas despite not being the largest Six Flags in the state.
Fiesta Texas was built in 1992. Since then, it has amassed an enviable selection of stellar rides, a world-class waterpark, and fantastic shopping experiences, including 12 incredible roller coasters.
According to Google Reviews, this park is one of the best for fun, with six themed areas that feature an abundance of thrills for adults and kids.
Considerations Before Visiting Six Flags Fiesta Texas
Check out these tips to get the best value for your time when visiting Fiesta Texas.
Beat the Crowd
The best way to beat the crowd is to visit Fiesta Texas during summer weekdays. Attendance is the lightest during the week, and the months of April and May, including September and October, record the lowest number of visitors annually.
Moreover, the park has a Tips and Tricks community that suggests going to the park on Tuesday and Wednesday to enjoy the shortest queues.
Ensure you read the park's policies and procedures before arriving to know what's allowed and what's not. Face masks aren't mandatory, but the park recommends them for unvaccinated visitors.
First Come, First Serve
You can rent strollers and wheelchairs, but these facilities are available on a first-come, first-serve basis.
Ensure you get there early if you need one. In addition, rent your locker in the morning if you plan to use the waterpark because they fill up fast after lunch.
The Six Flags chain doesn't permit visitors with offensive slogans or vulgar shirts into the premises.
No Cash Payment
Six Flags Fiesta Texas accepts only card payments, including for parking. However, the park operates a cash-to-card system inside the park to enjoy the facilities onsite.
Fiesta Texas Rides & Roller Coasters
This theme park was about entertainment and music before Six Flags entered the scene. Today, the park is home to an incredible collection of world-class coasters, including various rides with tolerance levels for all ages.
Batman: The Ride is one of the later coasters at Six Flags Fiesta Texas after making its debut in 2015. It's no longer the latest coaster in this park but features an amazing 4D Free Fly Coaster that takes you through Gotham City at high speed.
This ride's special effects and innovative design provide a truly unique experience. Moreover, you get a different experience based on your seat location and the passengers on the ride.
If there's any negative, it's the short ride time. Nonetheless, the overall experience of this coaster is simply out of this world. Visitors will need to be 48" tall to access this ride.
Dr. Diabolical's Cliffhanger is the newest coaster at Six Flags Fiesta Texas. It holds the record for the steepest dive coaster in the world.
You go up 150ft in the air before dropping face-first at 60mph. The entire track is 2,501ft, and some of the highlights include a 75-ft drop, 270-degree roll at zero-G, and an Immelmann inversion.
Additionally, the coaster has decent forces and excellent pacing and is extremely re-rideable. Consider the front row seats if you want a smooth ride and the back row for the most intense experience. The queue theme is also one of the best you'll ever hear in a Six Flags Chain.
Poltergeist was built in 1999 and is a high-adrenaline coaster that launches riders from 0mph to 60mph in 3.5 seconds – faster than many supercars. It's a mind-warping coaster that never fails to leave you out of breath despite its 78.8ft height.
This steel coaster whizzes you through four incredible inversions, including countless turns, curves, and dips. It has a cool inside area, and you'll enjoy every twist and turn, hoping it lasts forever.
Having a coaster in the parking lot boosts excitement for visitors entering the park. It's an amazing thrill to walk into the park seeing the riders whip past you screaming like banshees – and that's what Goliath offers.
Even though many coaster enthusiasts see this coaster as another Batman clone, it's still an excellent ride.
The blood will rush from your head to your feet and back! Prepare to face 4 Gs, including multiple inversions and a 360-degree loop. Not for the fainthearted.
Since it was opened to the public in 2000, the largest steel coaster in the Lone Star State has continued to thrill visitors to Six Flags Fiesta Texas.
It's a floorless coaster that allows you to experience the intensity of Superman in flight. The 4,000 ft course offers six inversions at a maximum speed of 70mph.
This coaster truly lives up to expectations as a signature superman classic. It's a smooth yet unpredictable ride that will keep you on the edge of your seat for all three minutes.
Iron Rattler is the only Six Flags Fiesta Texas wooden coaster. Ever since its renovation, the coaster has upped the ante for excitement and currently combines wood support with steel rails and track for exceptional smoothness.
You'll approach the overbank turns at incredible speeds, not forgetting a 171 ft drop at an 81-degree angle. It's debatable if Iron Rattler is a hyper-coaster because of its 70mph top speed.
Iron Rattler is a must-try for roller coaster enthusiasts and combines classical coaster design with cutting-edge technology to deliver heart-in-your-mouth thrills.
In addition to the incredible coasters above, Six Flags Fiesta Texas offers non-coaster rides that include Go-Kart, Scream, and Power Surge.
White Water Bay is the waterpark at Six Flag Fiesta Texas. It used to be known as Armadillo Beach and The Old Watering Hole back in the day.
The waterpark has 16 slides, including other water-related events to help visitors cool off during the blistering Texas heat. White Water Bay also offers exclusive lounging areas and private cabanas you can use as a base of operations to enjoy the park's offerings.
Admission into Fiesta Texas also grants you entry into White Water Bay! Make sure to check out the water rides below.
Bahama Blaster is a thrilling tower complex that is daunting even for hardcore adventure seekers. It consists of four unique slides and is one of the most exciting water slide attractions in White Water Bay.
Visitors climb into a pod that sends them hurtling down the chute at 40mph. Bask in the experience of tumbling at insane speeds down six stories to enjoy an adrenaline rush that will send your blood pumping through the roof!
Bamboo Chute is nestled deep in the heart of the Bahama Blaster and is a specially designed water slide for the kids.
Consequently, there are no height requirements as the little tykes get on the chute that sends them sliding into Paradise Cove – a designated play area with a relaxation pool. It's a pint-sized pleasure for tiny guests and an excellent starting point for future daring thrills.
The Lone Star State finally gets its five-star lagoon – a Texas-shaped swimming pool with a wave simulator. It's fun to toss around in the waves without worrying about sharks. This attraction is an excellent way to spend time in the Texan ocean without leaving the park's confines.
You've seen a plunge like this before. But no matter how often you watch it from afar, nothing beats diving headfirst down Paradise Plunge.
First, you must climb an ungodly amount of stairs to reach the top of the tower before plunging through the second steepest water slide – second only to the Bahama Blaster.
Splash Water Springs is another attraction designed with young folks in mind. It's an exclusive, high-quality water playground with various interactive activities for the kids.
The water slide and pirate ship are two highlights in the area, including a cuddly giant frog taking a soak in the water.
Anything you want to eat is here. The Six Flags chain is one of the few amusement parks in the world that offers an assortment of eats, including burgers, steaks, fine dining, and Asian cuisine. You can fulfill your food fantasy from Chop Six to the Canyon SmokeHouse.
The park also has famous restaurant chains, including Cold Stone Creamery, Panda Express, and Johnny Rockets.
In addition to food, adults can get a beer or two at locations like Cocktails on The Corner or take a chill at Dom Julio's Beach Bar.
Coolers aren't permitted onsite, so don't waste precious energy bringing a cooler inside the venue. If you'd like to save money, leave your cooler in the car and stamp your ticket for re-entry.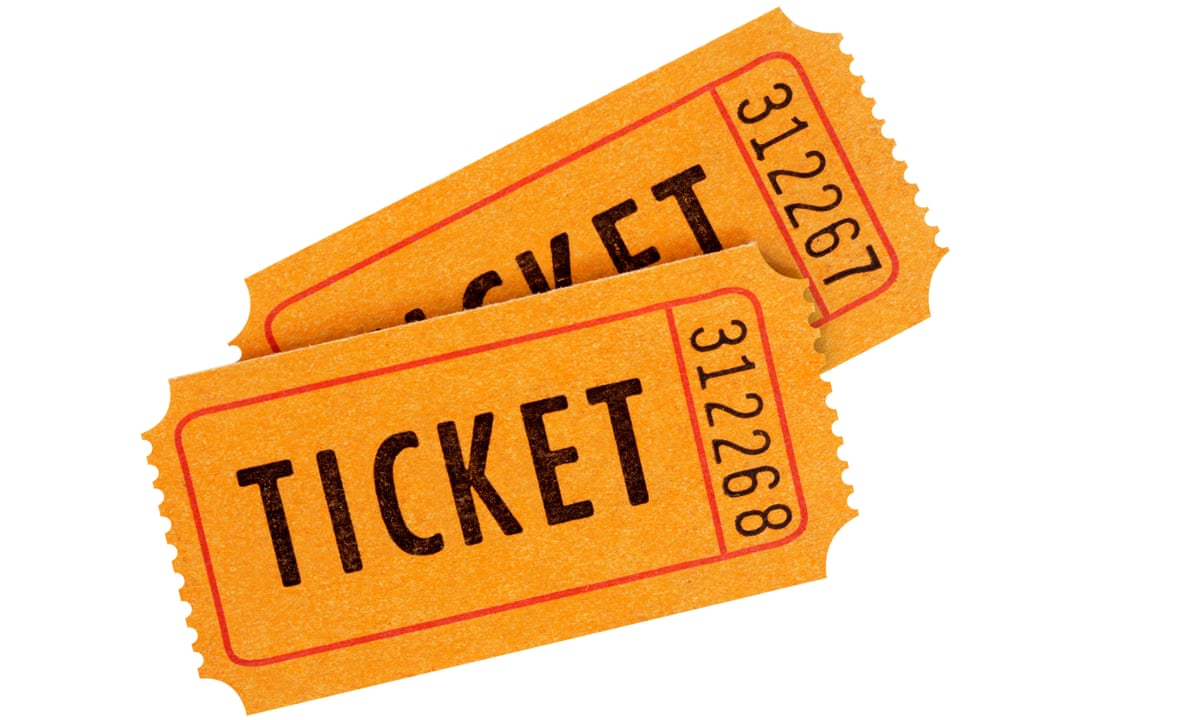 You'll save valuable funds buying discount tickets the next time you have a craving for plunging down the iconic Goliath coaster.
The San Antonio Six Flags has a glut of hair-raising rides, including tamer experiences for little kids. Below are the most reliable ways to save money on ticket prices.
One Day Ticket
One-day tickets are the most common ticket types and offer entry at a designated day and time. Tickets are available online and include a service fee and tax.
Any Day Ticket
The Any Day ticket gives you access to this theme park any day. However, you'll need to make reservations ahead of time.
Any day ticket is good for all the attractions, events, and rides at the park, including White Water Bay access. You also get admission to holiday events if you visit during the event dates.
The Go San Antonio Pass is an excellent way to save funds when visiting Six Flags Fiesta Texas. It offers up to 45% off top San Antonio destinations, including the San Antonio Zoo and SeaWorld San Antonio. Follow these steps to enjoy this pass:
Select the best pass option for your needs and purchase your pass beforehand.
Buy it on your smartphone or print it at the office or at home
Show your pass at eligible destinations
Save With Coke
Save With Coke isn't available at all times and is a promotion that allows you to bring a Coca-Cola can to the gate and save $20.
Costco
Another option is to search Costco to see if they have Six Flag Fiesta discount tickets on sale. The tickets are available to members and non-members.
AAA Discount
Individuals who visit the park with their AAA membership card may be eligible for a $5 discount for general admission. Moreover, members who spend a minimum of $15 may receive up to 10% discount savings.
Group Discount
Six Flag Fiesta Texas offers group discounts for parties that buy up to 15-99 tickets. Besides, you also get a free ticket if you purchase 255 tickets or more.
Frequently Asked Questions
If you have questions about Fiesta Texas, here are the answers to some FAQs.
Does Six Flag Fiesta Texas offer Seasonal Passes?
Yes, the park provides seasonal passes that grant you access onsite at any time during the season. Seasonal Passes also earn rewards, including exclusive ride sessions and free tickets for loved ones. The tickets expire at season's end when the park shuts down for the year.
Can I bring water into Six Flags Fiesta?
Food, beverages, grills, and coolers aren't allowed into the amusement park. The only exceptions are infant food in non-glass containers and special dietary needs for individuals with allergies.
Can I bring a backpack to Six Flags Fiesta?
Fiesta Texas prohibits all loose items like mobile phones, purses, hats, beverage containers, and other articles to safeguard guests.
Is Fiesta Texas Worth Visiting?
Six Flags Fiesta Texas is worth visiting because it has an array of incredible rides, including Iron Rattler, Batman: The Ride, and Superman Krypton Coaster. These three rides are enough to visit Fiesta, Texas, an experience of a lifetime.
What is the best time to try popular rides at Six Flags?
The roller coaster queues are often longer in the morning, while water rides tend to fill up quickly in the afternoon. You can try the popular rides at meal times from 12 pm to 2 pm and 5 pm to 7 pm.