If you've been planning a family vacation and checking the prices of hotels, flights, and car rentals, you might have a case of sticker shock.
It isn't easy to book car rentals right now, and when you find availability, the cost is high enough that some people are rethinking their travel plans. 
Why Are Car Rentals So Expensive Right Now? A Pandemic Economy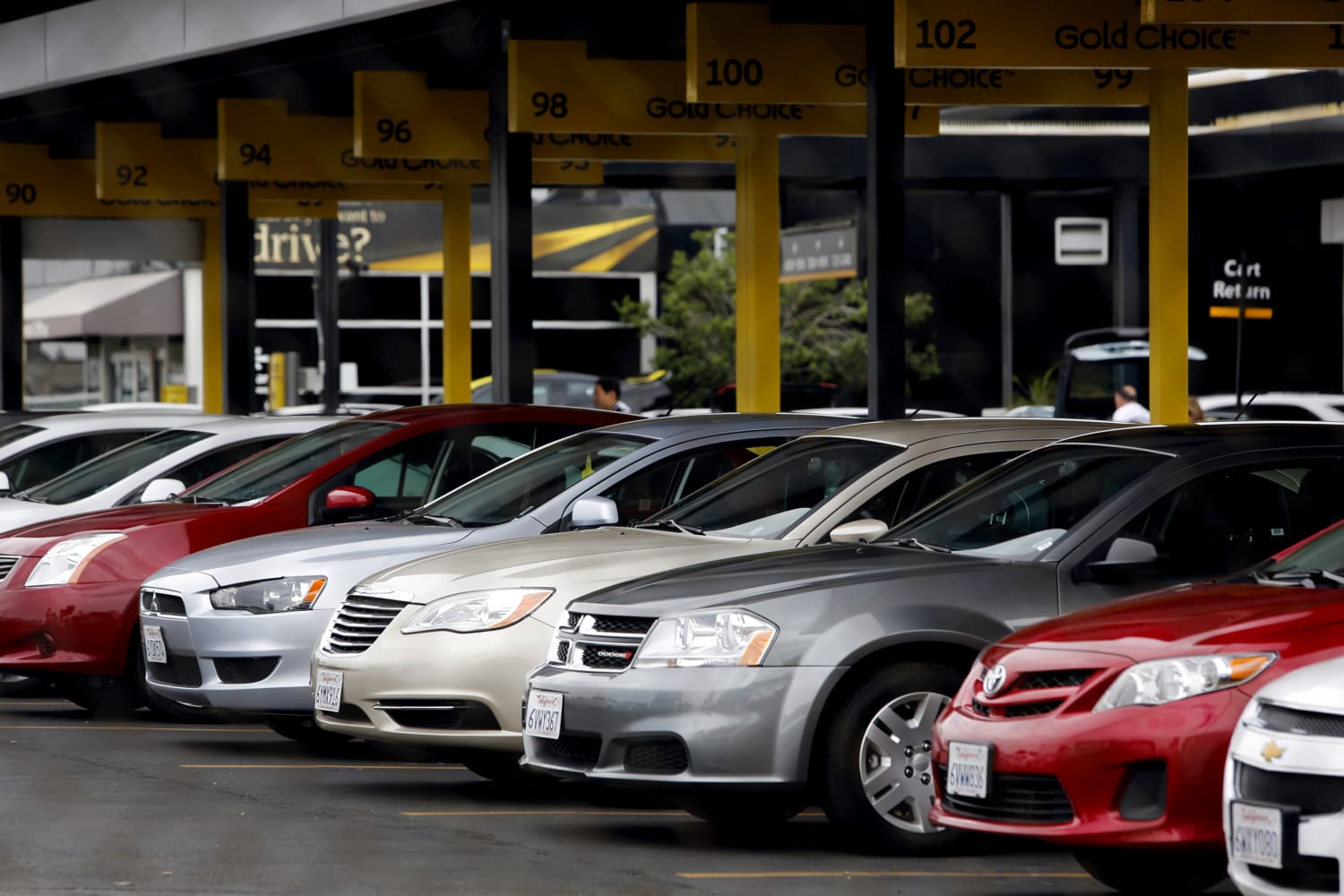 With the onset of the pandemic in early 2020, several industries worldwide took a hit.
When the services opened up again, prices were, in many cases, much lower than usual because they wanted to draw more customers to stay afloat.
However, car rentals faced unique problems during the pandemic, which have led to a shortage of rental cars in many places. The demand for car rentals is higher, but the supply is meagre. This naturally spikes rental prices. 
But why are car rentals so expensive now when people are travelling again? Shouldn't the price drop as more people rent cars? The continued steep price to rent a car is caused by two main problems.
Rental Car Shortages
At the beginning of the pandemic, unused rental cars became a liability instead of an asset. Some car rental companies went out of business entirely, while others sold off their fleets to stay in business.
Large corporate rental companies with enough money to weather the tough months made it through but with much less stock than they had before. Car rental companies collectively sold off over three-quarters of a million cars.
Now, airport car rentals have significantly fewer cars to rent. Sometimes, a few cars are there, but travellers don't want to pay the high prices. Customers expecting to rent a car on a first-come-first-serve basis often have no other choice but to use a taxi, Uber, Lyft, or other transportation due to the car shortage. 
Although rental companies add to their fleets, many aren't doing it fast enough or managing their reservations and stock carefully to ensure that customers can always pick up the car they reserved. 
Supply Chain Issues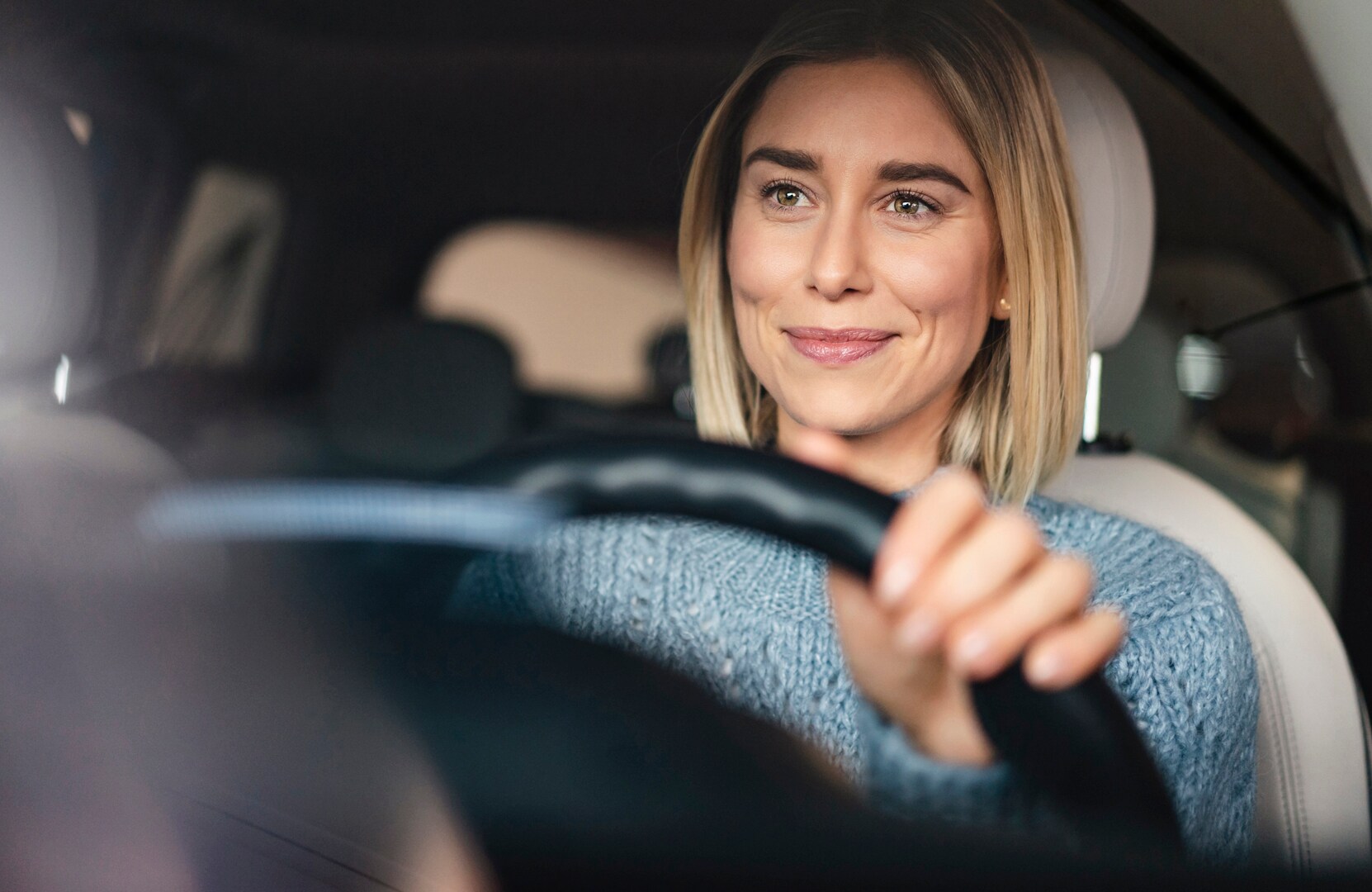 Another reason the fleets aren't filling up with cars again is due to manufacturing slowdowns in the auto industry, causing supply chain issues. Quite simply, rental companies can't buy and rent cars that aren't available.
The same issues that leave store shelves empty and orders for things like furniture and household goods delayed for weeks or months are slowing car production.
Microchip Shortages
The pandemic drastically increased the need for technology as millions of people shifted to working from home. This encouraged manufacturers to switch from making electronics and microchips for cars and produce microchips for computers, tablets, and other technology.
This domino effect caused a shortage of semiconductor microchips, which has, in turn, diminished new car production. After all, factories can't build cars that utilize microchips without the microchips.  
Global chipmaker Intel predicts that the shortage will lessen over time but not fade entirely until 2023. The CEO of IMB thinks it could last into 2024.
Rental companies could have gradually replaced their fleets by then. But if they discover that fewer cars and higher prices are a more profitable model, they might not rush to accumulate the number of cars they had in 2019 and before.
How to Save Money When Renting a Car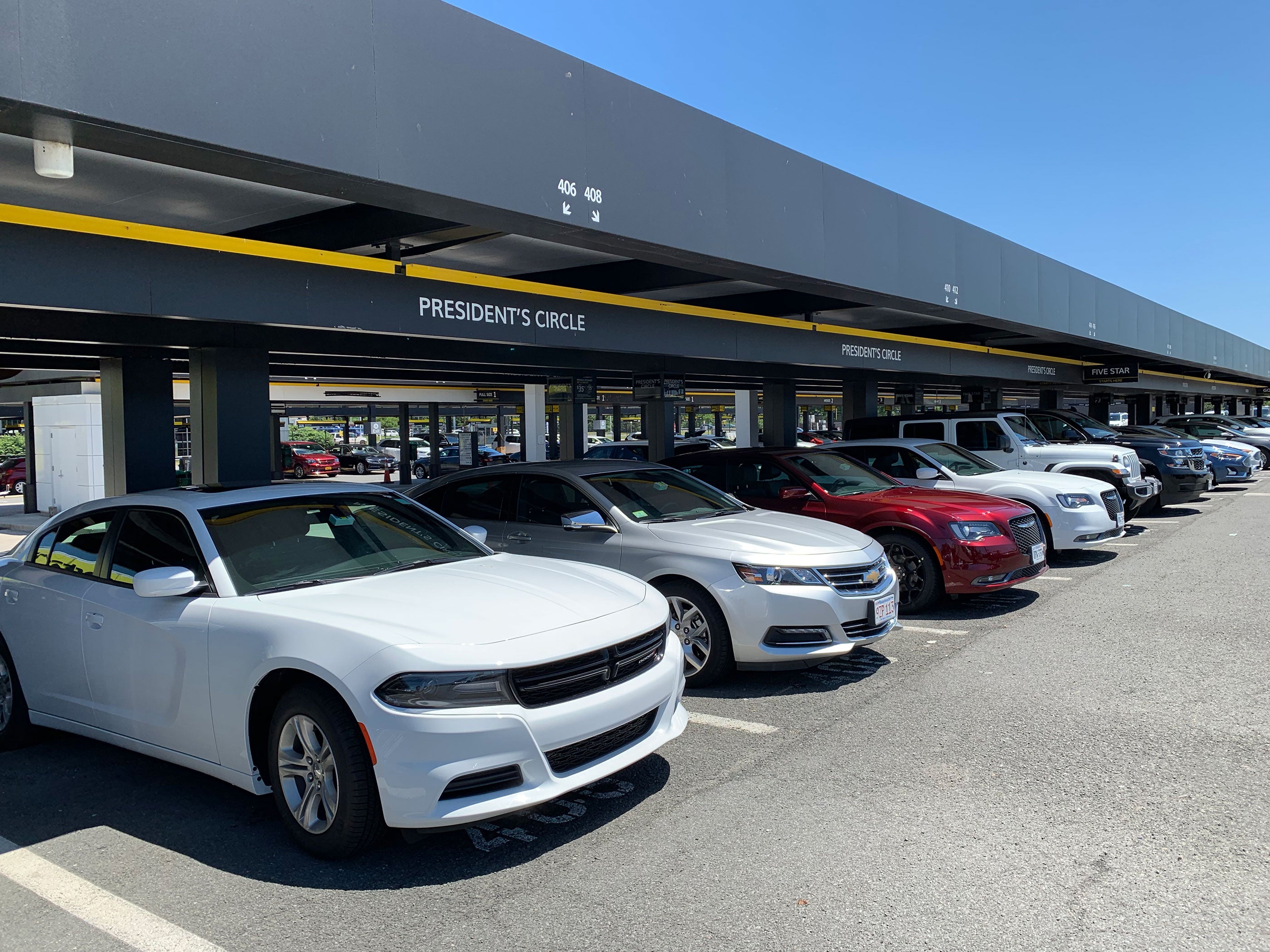 While it helps to understand why rental cars are currently so expensive, that doesn't take the sting out of the price tag. Luckily, there are a few ways to save money if you need to rent a vehicle during your vacation.
If you planned to spend the average $30 a day for a car rental on a Miami vacation, the current cost of $80+ per day could be discouraging. However, you can take some steps to lower the price of renting.
Your rental will probably still be much more expensive than it would have been two years ago. But you can still use these money-saving car rental tips to save.
Call Local Auto Dealerships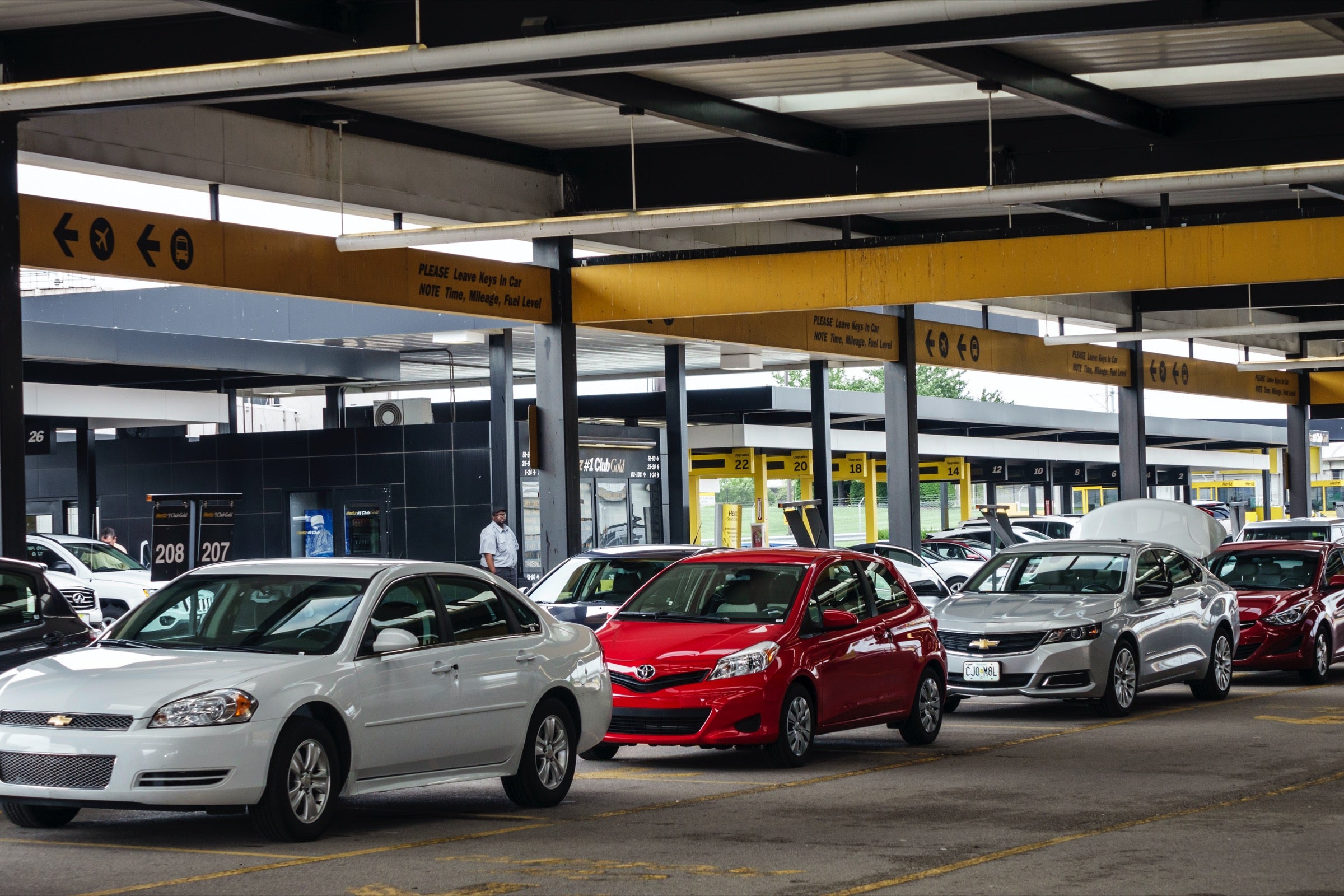 Many people who rent cars regularly have used this tip to save money for years. Call local auto dealerships and ask if they have any vehicles available to rent.
Not all dealerships do this, so it takes a little luck, especially during vehicle shortages. If a dealership in your area rents cars, the cost will usually be lower than rental agencies.
Dealerships don't experience the high rental demand of agencies, so the rates don't spike in the same way.
Use Deal-Finding Car Rental Apps
Websites and apps designed to help you save money can provide great value.
One example is Autoslash, which helps you find the best deal you can get for your rental dates. The site also tracks the cost of rentals and can alert you to better prices.
Check Moving Rentals and Home Improvement Companies
Depending on your needs, you might be able to pay less to rent a U-Haul van or a truck from Home Depot or Lowe's.
This option won't work for everyone. But if you have to rent a vehicle and nothing else is available, it's worth looking at the prices.
Use a Peer-to-Peer Rental Service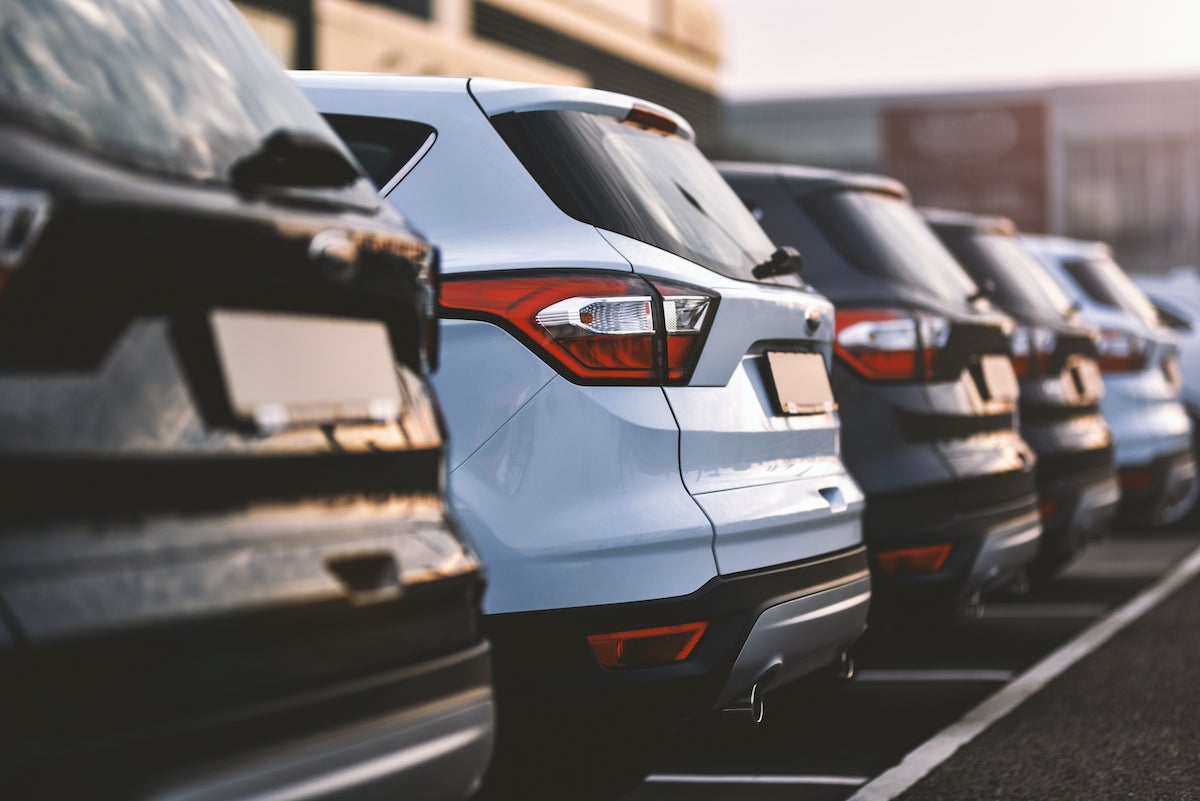 Peer-to-Peer car rental services let people rent their cars to others for profit. Most metro areas have multiple options for these services, but Turo is the biggest.
Each car owner sets an individual price, and discounts on multi-day rentals can save you a lot of money over renting from a corporate company. The selection will be more varied, but you're also likely to find many more vehicles available.
Uber is famous for offering ride-sharing at better rates than most taxi services, but they also rent cars on a peer-to-peer basis like Turo. Another ride-share company, Lyft, also has Lyft Rentals to provide the same service.
Smaller peer-to-peer companies like GetAround even rent cars by the hour, which might fit your needs on vacation.
Join Costco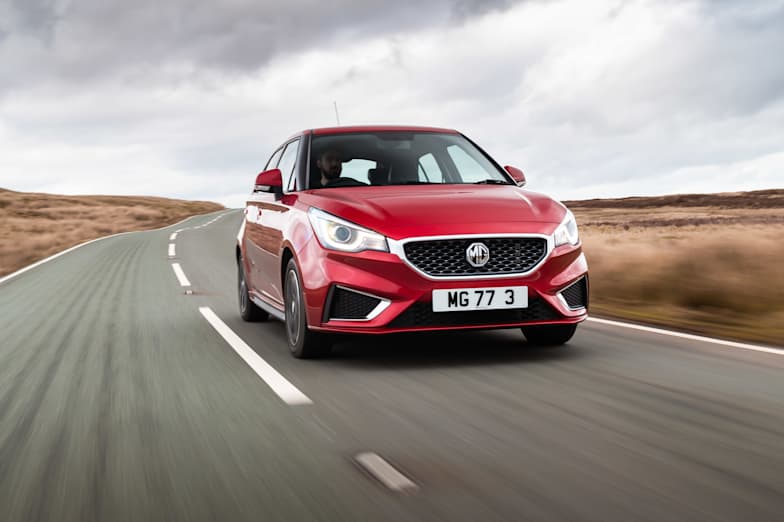 Costco members can use Costco Travel to rent cars at cheaper rates than most car rental agencies.
There's no charge for cancelling reservations through Costco Rental, so you can cancel and rebook if a better rate shows up after you make a reservation. 
If you plan on travelling more than one day, a $60 per year Costco membership might be worth it for the travel discounts alone. If you choose the $120 membership, you get more perks and 2% back on anything you purchase through Costco Travel. 
Compare Prices With Ride-Sharing Services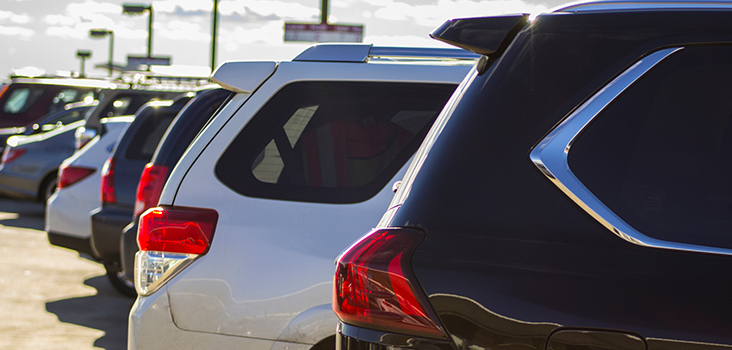 One perk of renting a car is having transportation 24/7. But if you only need to use a vehicle occasionally, it could be cheaper to schedule an Uber pick-up to take you where you want to go.
Compare prices to see if the inconvenience is worth the savings.
Book as Early as Possible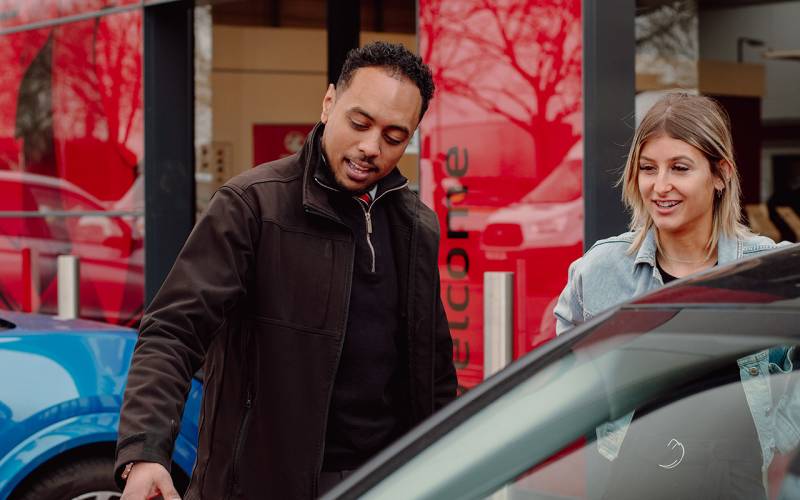 No matter what company you choose when renting a car, book as far in advance as you can, even several months, if possible.
Supply and demand affect price, so the closer you rent to your vacation date, the more expensive it will be.
Booking early also gives you time to make changes if something cheaper comes along.
Final Thoughts
With car rental prices up an average of $35 a day over 2019, business and vacation travellers feel the crunch. 
If you can book early, spend some time comparison shopping, and think outside the box, you can probably find cheaper rates, even if they're not as low as they were two years ago.
Check out these other fantastic guides about car rentals:
More about our TFVG Author
Karly is a The Family Vacation Guide guest travel contributor.