There's nothing better than booking some time at a hotel in one of your favorite locations and jetting off for a well-deserved break with your family. But if you have a pet, it can throw a spanner in the works; in the worst case, you might not get away because you can't find a sitter.
Even if you can find a dog sitter to look after your furry friend when you're away, you can't enjoy each other's company for a week or two. It would be far better if your pet could come on vacation with you as well.
The good news is there are plenty of opportunities for this, especially with the pet-friendly hotel chains on this list. Here, we'll take you through some dog-friendly hotel chains in the USA where you can find hotels suitable for short and long stays, road trips, and luxury vacations. Some even have 'pet relations' staff who are dedicated to providing your pets with the best service!
Read on and book one of these pet-friendly hotels for your trip!
Aloft Hotels
Aloft Hotels, operated by Marriot Hotels, is a nationwide brand offering a unique hotel experience geared towards younger jet-setting travelers. These music-inspired hotels are bright, vibrant, young, and stylish.
These hotels aren't just ideal for humans, though – they're also one of our favorite pet-friendly hotel chains! Dogs up to 40 pounds can stay free of charge and will receive a warm welcome from the team. They'll be able to use the provided dog beds and bowls and will even be able to chow down on some complimentary treats!
Just like traveling with kids, dogs can get bored cooped up in a hotel room. That's not a problem at this pet-friendly hotel; your pup will find some toys in the room too! Your pup will even be able to join you downstairs in the bar or lounge areas – he doesn't have to miss out on any of the fun!
Aloft Hotels are easy to access and book; if you punch in the search term, you will land on the official website, where you can select your dates and book online easily using all major credit and debit cards. If you have a pet, you don't even need to contact them beforehand. While each Aloft hotel will accept pets, the number of pets allowed per room varies by location.
Red Roof Inn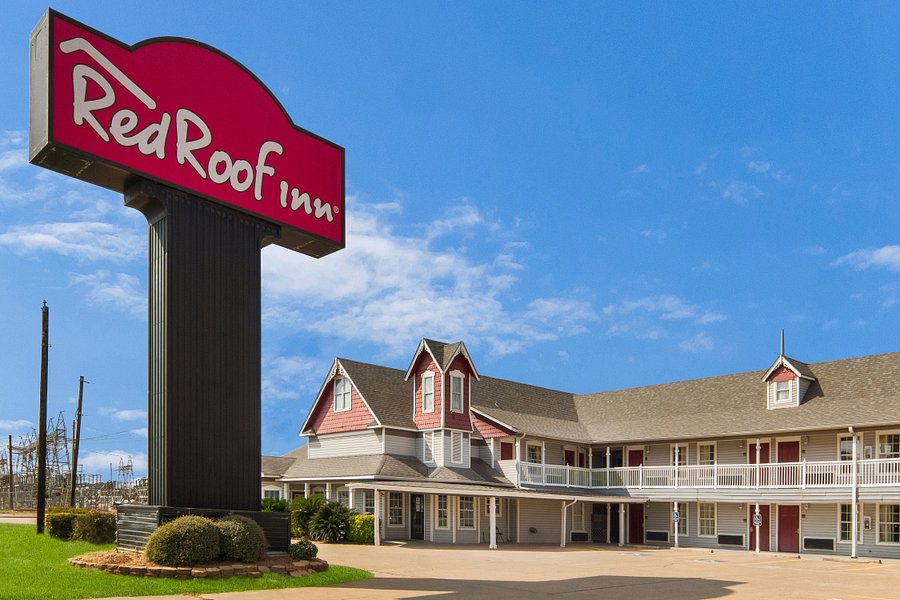 If you're looking for pet-friendly hotel chains for your vacation in the USA, Brazil, or Japan, then the best place to stay is Red Roof Inn.
Red Roof Inn is the perfect place to stay if you want a neat and pet-friendly place for a staycation or a trip abroad. Two things that can increase the price of your stay are kids and a pet fee; the good news is that both are free of charge at the Red Roof Inn – this handy hotel has no pet fee to pay.
In many cases, two pets stay free, but it's worth checking first because although all Red Roof Inns are pet-friendly locations, some only allow one dog per room. You'll also need to make sure your pup isn't left alone in the room, no matter how comfortable his dog bed may be! So, if you can't find a pet-friendly restaurant, you'll have to order from the room service menu instead.
Kimpton Hotels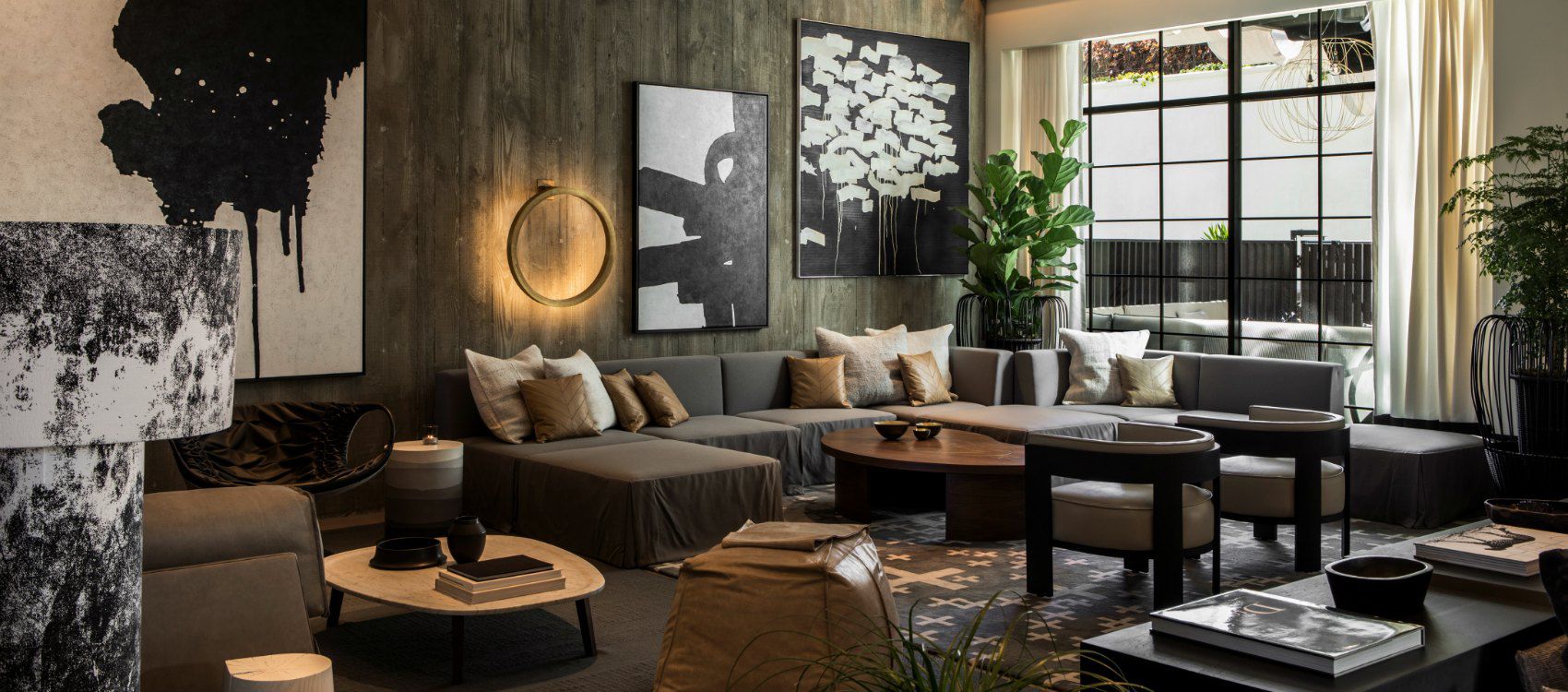 Kimpton Hotels is the next of our pet-friendly hotel chains and has hotels located throughout the country. It's worth checking where they are and building your staycation around these pet-friendly locations; with no pet fee to pay, you won't go over budget when planning your trip!
At Kimpton Hotels, all types of pets and animals are welcome in the rooms free of charge. The size of your dog doesn't matter, and if you have a rabbit, parrot, hamster, or anything else, you can bring them into the rooms. These pet-friendly locations also provide bowls and treats for your animals, meaning you'll have less to pack!
Motel 6
Motels are meant to be convenient, but they aren't much use if they don't accept your dog or other pet. If you are on a road trip or traveling the country, you need to know what motels are pet-friendly so you can organize your schedule and find a place where everyone can sleep.
Motel 6 provides a convenient place to stay on the road and permits pets for no charge. Luckily, you'll find branches of this pet-friendly lodging all across the country and also in Canada.
Two pets stay free at Motel 6, provided their combined weight doesn't exceed 150 pounds. So, they're pretty generous with weight restrictions, and this shouldn't be a problem unless you have very large breeds! Well-behaved cats are also permitted – just be sure to bring litter boxes!
Some states only allow service animals, so always check with the property before booking. You'll have to ensure your animals are properly attended to and aren't aggressive to staff or other guests throughout your stay.
Graduate Hotels
At one time, Graduate Hotels was an Inn at the University of Southern California (USC), but not anymore. Nowadays, Graduate Hotels offer nationwide properties that provide luxury class accommodation in some of the most popular locations in the country. And they're also one of our pet-friendly hotel chains!
Not only does Graduate Hotels permit pets in the guest rooms, but they provide everything you need to give your pet a luxury stay, so they can enjoy their vacation as much as you do!
Graduate Hotels don't charge pet fees, so you won't need to worry about budgeting for that. Additionally, your pet will be provided with a Barkbox on arrival; this is a box containing food and water bowls and a blanket. Not only that, you can make requests for anything your dog needs, and the hotel can provide it.
If you are interested in finding out more about Graduate Hotels, or if you want to book a stay at one of the attractive locations, then visit the website where you can find lots of useful information on the blog. To book your stay at the hotel, select the dates you want along with the number of kids and pets.
Westin Element Hotels
Westin Element Hotels are one to keep in mind if you want a home from home to stay at for a vacation or a staycation. Element Hotels not only have 78 locations around the country, giving your plenty of options to choose from, but they are super pet-friendly and create a luxury stay for all animals.
If you have a pet dog that weighs under 40 pounds, then you can book a stay at Element Hotels without worrying about whether your dog will be welcome or not. Element Hotels does not charge any additional pet fee, and they have a "Love The Dog" program to make your dog's stay comfortable.
This program exists to make your dog's stay comfortable and enjoyable; it provides beds, bowls, blankets, and clean-up supplies. The rooms in these hotels are spacious enough that your dog will have plenty of room to stretch his legs, too.
Virgin Hotels
Virgin is a global brand that provides transport services, media services, and hotel services.
Virgin Hotels have not always permitted pets in rooms, but that doesn't mean they are opposed to pets. On the contrary, Virgin Hotels are huge canine fans; they just didn't have the infrastructure to provide a comfortable stay for pets until recently; so you can now book your dog a room as well.
If you want to bring your dog on your travels and live a life of luxury at a Virgin Hotel, you can do so with ease. Virgin Hotels has no restrictions on dogs, so you can bring dogs of any size or breed; there is also no additional pet fee – all pets stay free!
As well as zero restrictions, your dogs can also enjoy a comfortable stay in Virgin Hotels, that's because the hotel chain provides beds, bowls, blankets, and more to make your canine's stay as happy and comfortable as possible. They'll even get a bandana so they can look stylish as they explore the city with you!
Best Western
Best Western is one of the most well-known pet-friendly hotel chains in the country. With more than 1,600 hotels situated across America, Canada, and the Caribbean, there is no limit to the choices you can make for a vacation. Now, you can bring your dog along for the ride with their pet-friendly service.
Best Western provides a pet-friendly hotel experience with high-quality rooms and spas available to make your stay comfortable and energizing. So, if you want a luxury stay at a big brand hotel and bring your dog along as well, you can, with a stay at Best Western Hotels.
Best Western provides high-quality rooms in sought-after locations; however, although dogs are permitted, there are some restrictions. Dogs must be under 80 pounds to avoid a pet fee, and you can have two dogs of this size per guest room.
It's not just dogs that are allowed in these pet-friendly accommodations – if you request approval in advance of your stay, you might find you can also bring your cat, snake, or even pet monkey!
Some Best Western hotels will also provide blankets and treats for your pets so you can rest assured they'll quickly settle in their new surroundings.
Choice Hotels
Choice Hotels is a hotel company that operates in America. The brand operates hotels such as Comfort Inn, Comfort Suites, Sleep Inn, Quality Inn, Clarion, MainStay Suites, Suburban, EconoLodge, and Rodeway Inn. If you want to stay at one of these excellent vacation spots, you can also bring a pet.
It's always better to take your canine companion with you on vacation if you can, this is not only better for the health and wellbeing of your pet, but it's also more convenient. Choice Hotels provides a free pet-friendly service in many of its locations; however, you will have to double-check before you book.
Since not every state or province permits pets to stay or has some restrictions, you can't rely on every location to permit pets to stay. The best thing to do is visit the Choice Hotels websites and research the independent locations to find out more about their pet fees and policies.
However, you will be charged a pet fee – no Choice Hotel offers a 'pets stay free' offer. Some breeds aren't allowed, and certain areas of the property are not accessible to pets.
Four Seasons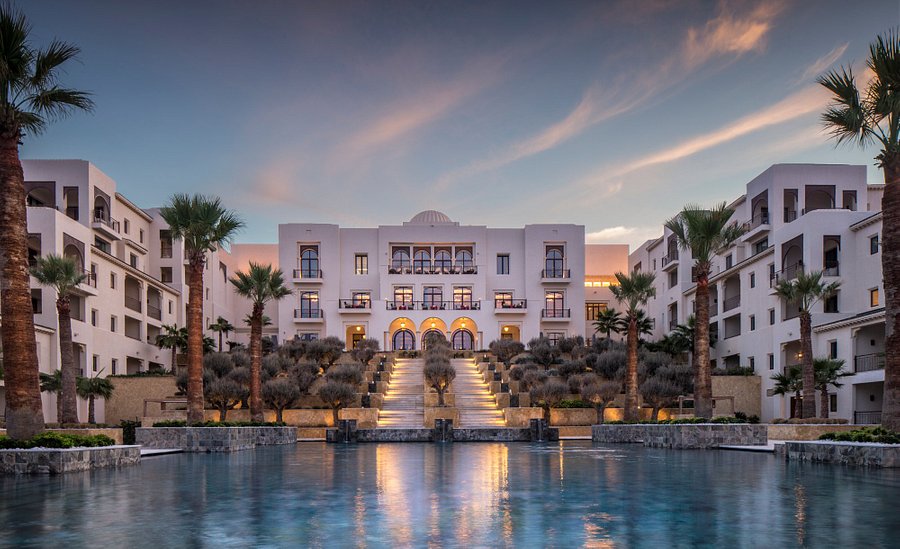 The Four Seasons is a luxury hotel chain in the USA; the chain was established in the early 1960s and has remained dedicated to luxury services and amenities in its hotels and resorts. Not only can you enjoy an experience like no other at the Four Seasons, but your dog can as well.
When you book a stay at one of the many Four Seasons hotels, you can expect your dog to have a luxury experience too. For example, the Four Seasons hotel in Los Angeles provides in-room services for pets, including bowls of treats and bowls with Evian water; but the dog must be under 30 pounds.
Not only are pets allowed, but they are actively welcomed – these hotel chains offer pet-sitting services to look after your canine companion when you have other things planned. There's a dog-walking service and even a special pet menu to ensure your pup is always well-fed!
If you are interested in booking a stay at the Four Seasons for your vacation, you won't be disappointed. This hotel chain comes with an excellent reputation and operates to the highest standards, so visit the website to check availability, then book a luxury stay for you and your dog.
FAQs
How much do hotels charge for pets?
Like human guests staying at a hotel, pet guests also have to pay their way. The pet fee at a hotel varies widely; some hotels will charge $30 per night for a dog, this is common in the Radisson, for instance, but others are much more expensive, charging up to $90 per night for an animal guest.
That said, some hotels don't charge anything, and pets stay free. Consult the hotel before traveling to find out about their pet fee.
How can I find pet-friendly hotels near me?
Whether you are looking for a pet-friendly hotel in your local area or one in an exotic location for your annual vacation, the best place to find pet-friendly hotels is through an internet search.
Try looking at the websites of some of the pet-friendly hotels listed above and see if there's one in your chosen destination. They are located throughout the country, so there's sure to be one nearby!
How many pets can typically stay in one room?
Although cats and other pets sometimes travel with their pet owners on vacation, the most common type of pet is a dog. Dogs are mobile and friendly, making them the perfect companion on a solo vacation or family trip.
Some hotels might be pet-friendly, but they will still have some restrictions on the number of pets allowed. For instance, many pet-friendly hotels only allow up to two dogs to stay, and they may charge pet fees. Other hotels only allow one dog per room – contact them before booking to learn more about pet fees and find out if there's a pet weight limit.
What do I need to bring when staying at a hotel with my dog?
Although many of these hotel chains provide comforts for your pet, it might help to bring their own things to help them feel more at ease in an unfamiliar place. Favorite toys and blankets can help ease stress, collapsible bowls for easy packing, and a pet carrier to keep them safe on the journey are all worth bringing.
You should also be sure to bring any medication your pet needs and some of their favorite food in case you can't find it at your destination.
More about our TFVG Author
A seasoned traveller, Dad, and avid sports tourist, James foundered The Family Vacation Guide to share his expert vacation experiences- especially when it comes to being a travelling family man.
Featured in Travel articles such as Travel + Leisure, TripSavvy and SFGate, you know you're reading some of the best vacation tips online.