For many people, aquariums and coastal areas are always connected, but the Midwest shows that this is not always the case. The Midwest is home to some of the top aquariums in the United States and has a great range of exhibits on offer that families of all ages can enjoy.
You do not have to go to coastal areas or travel outside of your state to see the best in marine life, as there are top aquariums within the Midwest that bring this experience to you.
Aquariums can be a brilliant day out for families of all ages, whether you have little ones in a stroller or older children who are finding their own way in the world. Giving everyone a chance to get up close and personal with creatures you may have only seen on TV is a great experience for kids and adults alike, which is why you should consider the top aquariums in the Midwest.
Whether you are visiting the area for a vacation or are looking for ways to keep the children entertained over school breaks, the Midwest has a good collection of aquariums and sea life exhibitions on offer for you to check out.
In this guide, we are going to be sharing our recommendations on the top aquariums across the Midwest so you can always find something fun to do when you are in the area.
Why not also check out our guide to the best aquariums in the US for more inspiration?
5 of the Best Aquariums In The Midwest
Focusing on the conservation of sea life, aquariums in the Midwest are a great way to see coastal creatures that you may otherwise not have had a chance to do so.
Taking the kids to an aquarium can be a fun activity for a rainy afternoon or a planned day trip complete with booked tours and special exhibitions. All of this and more is on offer across the Midwest in these top aquariums, so no matter what you are looking for, there is going to be something for you.
Educating the kids and keeping things fun does not have to be expensive, nor does it have to be difficult. A trip to the aquarium is something all children can enjoy, and it can be a great way to get the family together to do something different.
If this sounds like something you are interested in, be sure to check out the following aquariums in the Midwest.
Shedd Aquarium, Chicago, IL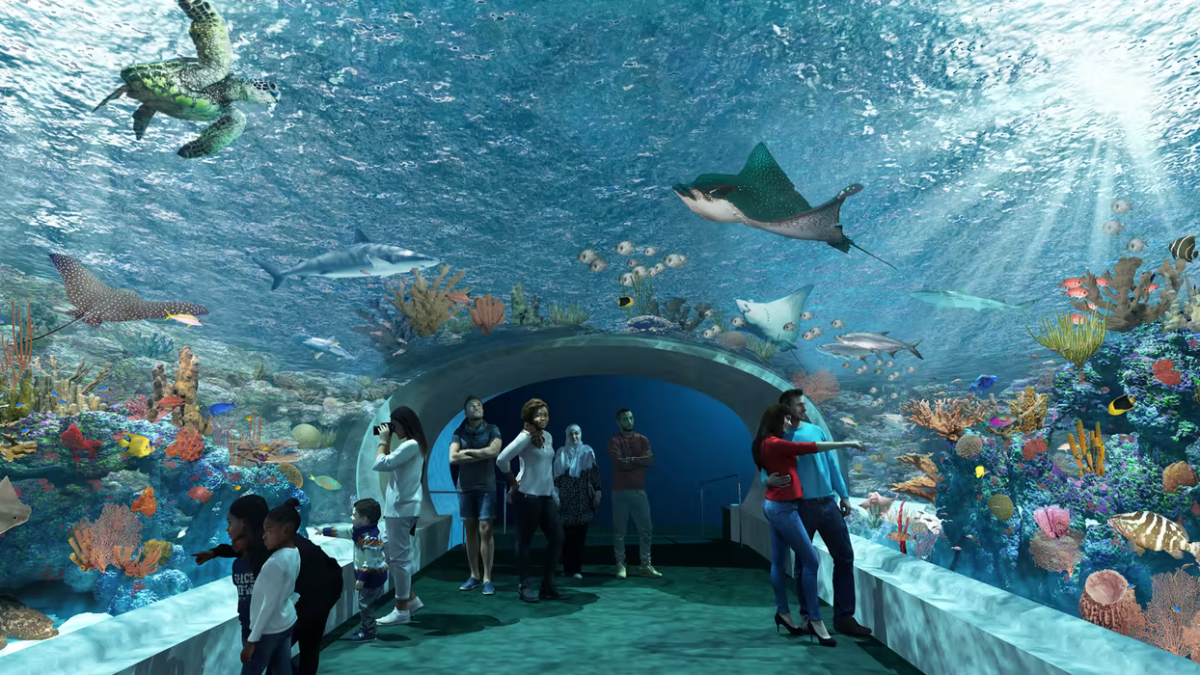 Shedd Aquarium first opened its doors to locals and tourists of Chicago in 1930 and continues to be a great spot for families today.
It is one of the most popular attractions in Chicago and can offer a wonderful day out for families of all ages. Whether you have little ones in a stroller or older children who are interested in marine life, the Shedd Aquarium has a variety of exhibits on offer.
These exhibits take you through different ecosystems from across the globe and will introduce you to the creatures within them. From the Caribbean Reef to At Home on the Great Lakes, there is a whole range of exhibits to explore and creatures to learn about.
One of the best things about Shedd Aquarium is its 'Asleep With the Fishies' program, which allows groups and families with older children to spend the night in the aquarium.
Sea Life Minnesota Aquarium, Minneapolis, MN
In the Mall of America is this one-of-a-kind aquarium that will bring joy to kids and adults alike.
There are some great experiences on offer within the Sea Life Minnesota Aquarium, including snorkeling, stingray feeding, and even overnight stays, showing that you do not have to be near the sea to witness incredible wildlife in all seasons.
The aquarium is separated into sections allowing for easy viewing of your favorite sea creatures based on location and habitat. Some of the top areas to explore include the Coral Caves, Sturgeon Lake, and the Pacific Northwest Rockpool, where you can get close to some incredible marine animals and witness their behaviors in replicas of their natural habitats.
Special exhibitions will need prior booking, and events such as overnight stays are open seasonally.
The Suzanne and Walter Scott Aquarium, Omaha, NE
Located inside Omaha's Henry Doorly Zoo, this aquarium is the largest of its kind within a zoo and gives visitors the best of both worlds when it comes to wildlife to explore.
The aquarium has several unique exhibitions, including a shark tank which is great for those who are feeling brave and adventurous. There are also coral reefs and various species of wildlife to explore in these tanks, ensuring there is something for everyone.
As it is located within a popular zoo, this aquarium is a great one to explore as a whole day trip with the family and will require planning to get things right.
Take some time in the shade and the cool, dark corridors of the aquarium after exploring the zoo to get closer to sea life and witness the incredible creatures in replicas of their natural habitats.
Newport Aquarium, Newport, KY
Although this aquarium is technically located in Kentucky, it is a popular attraction for locals and visitors to the greater Cincinnati area making it a great one to check out if you are in the Midwest.
One of the best exhibitions in this aquarium is the Shark Bridge which is a suspended rope bridge overlooking more than 24 sharks. It is truly a unique experience and one for the bravest of the family as it gives you an unforgettable sight of sharks that you would otherwise never have experienced in the Midwest.
This exhibit is one of the first of its kind in the world and, therefore, a must-see if you are in the area!
Newport Aquarium is a hub of unforgettable and unique experiences as it is also home to the Stingray Hideaway, which has an underwater tunnel and a chance for your kids to touch three kinds of rays. This aquarium brings a whole new meaning to getting up close and personal with marine life making it one of the top facilities not only in the Midwest but the greater United States.
Belle Isle Aquarium, Detroit, MI
The Belle Isle Aquarium is the oldest in the whole of the United States as it was first opened in 1904. The original building survived until 2005, when it was forced to close its doors due to the economic struggles occurring in Detriot at the time.
However, with the support of the community and a passion for preserving this incredible piece of history, Belle Isle Aquarium opened its doors once more in 2012 and continues to welcome thousands of visitors every year.
Not only does this aquarium offer incredible sights in terms of the historic architecture, but also the sea life within the tanks. The kids will be thoroughly entertained with the various life forms within this aquarium, including seahorses, koi, catfish, and pufferfish.
5 of the Best Zoos with Aquariums In The Midwest
If you have not had your fix of wildlife in the Midwest with these aquariums, the following zoos can be another great option to check out.
The zoos are not dedicated to sea life, but they do have separate exhibitions, and some have their own water shows to appeal to this crowd which is why they should not be ignored when looking for aquariums in the Midwest.
Saint Louis Zoo, Saint Louis, MO
This is considered to be one of the best free-admission animal parks in the United States and is a great one to consider when traveling the Midwest.
Saint Louis Zoo is home to over 18,000 animals, including some sea creatures making it a great spot to consider when looking for aquariums in the area too. It is divided into themed zones, offering insight and special exhibitions on the unique creatures within each one.
Take your time when exploring the zoo, and a whole day can be spent here. It is a great location for children of all ages, and the fact that it is free admission makes it highly accessible.
Lincoln Park Zoo, Chicago, IL
Founded in 1868, Lincoln Park Zoo is one of the oldest of its kind in the United States, and it has been celebrated for its commitment to free admission over this time.
Another great option for those on a budget, the Lincoln Park Zoo has over 200 species to explore, including some water creatures making for a great trip for all the family. The zoo has over 1,000 animals ensuring there is going to be something for everyone, no matter their interests.
The zoo is a great location for family fun, and it is renowned for its excellent landscaping. With a prime location in the center of Chicago, this is a must-see location whether you are a local or visiting the area for the first time.
Cincinnati Zoo and Botanical Gardens, Cincinnati, OH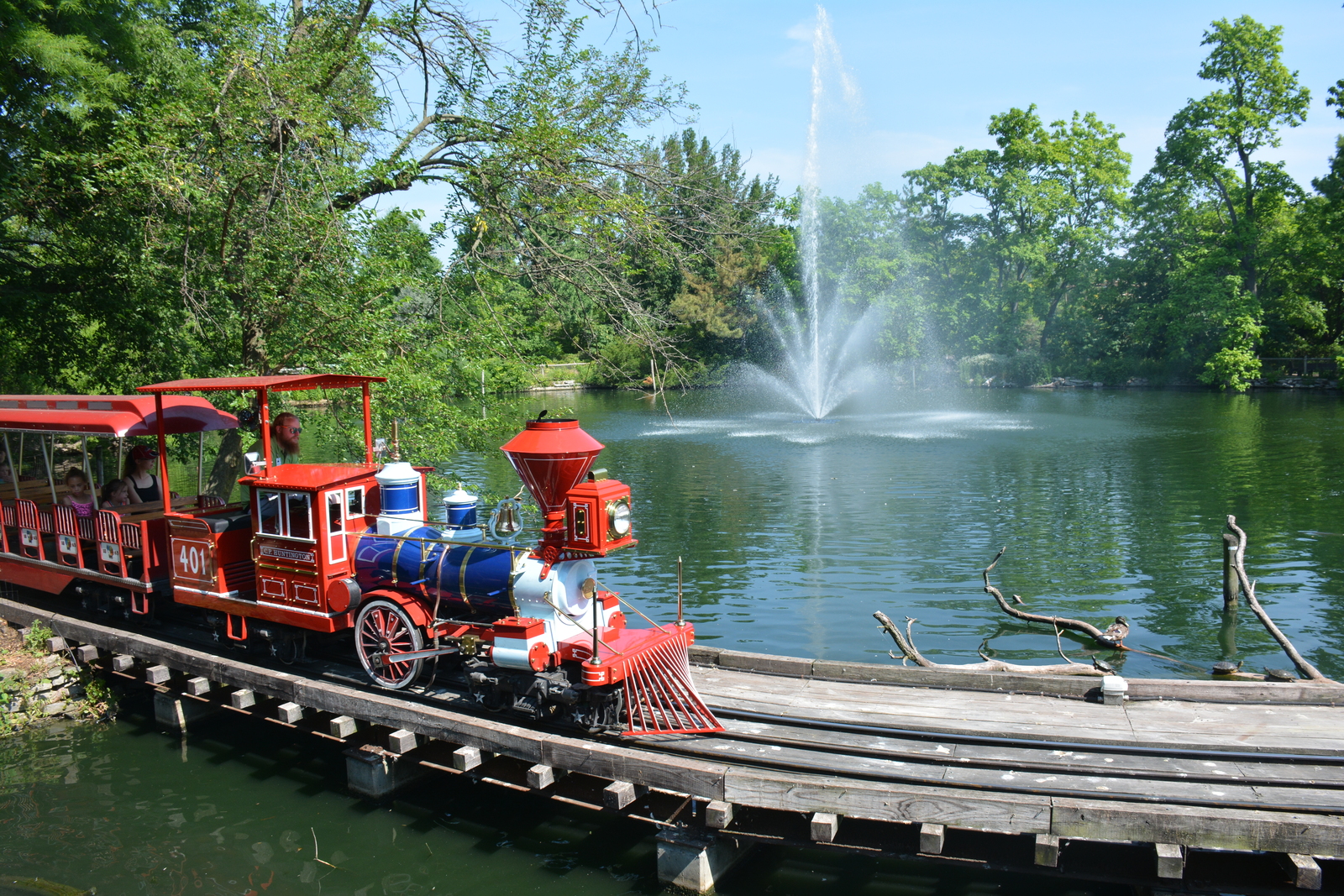 This zoo is home to one of the oldest buildings of its kind in the United States, which makes for incredible architecture. In terms of wildlife, the facility is world-renowned for its conservation efforts, and its work with extensive breeding to protect the most vulnerable species.
The park is separated into dedicated sections making it easy to find and see your favorite animals, whatever that may be. The oldest part of the zoo is considered to be the reptile house which was constructed in 1875 and continues to be in operation today.
As well as the zoo, the botanical gardens are a beautiful place to explore, and you can see all kinds of plants within the grounds. Travel across the world in plants and see species that you may have never experienced before nor even known about before your trip to Cincinnati.
Columbus Zoo and Aquarium, Powell, OH
Awarded the Best Zoo in the United States by the USA Travel Guide in 2009, the Columbus Zoo and Aquarium continues to attract millions of visitors every year.
The zoo and aquarium combines care for over 9,000 animals and has been managed for the past 15 years by the TV personality Jack Hanna.
The zoo is divided into regions so you can travel the world and see the animals in each continent in one day. Animals from North America, the Polar Frontier, Asia, Africa, and Australia are showcased within aquariums, forests, and open plains to replicate their natural habitat.
There are even amusement rides set up in the zoo seasonally, which can add to the excitement of your trip and give the kids something else to do after they have visited their favorite animals.
Fort Wayne Children's Zoo, Fort Wayne, IN
With over 1,500 animals from 56 different species, there is something for every little one at this zoo in the Midwest.
It spans over 38 acres making for a wonderful day trip and a place you can spend hours exploring on a summer's day. Fort Wayne Children's Zoo is separated into four themed sections making it easy to plan your trip.
Explore the zoo through the themed exhibits in the African Journey, Australian Adventure, Central Zoo, and the Indonesian Rainforest, where creatures native to each land reside happily in their replica habitats.
The zoo also offers several interactive exhibitions, which are great for small children and allow them to play and learn at the same time. Kids can have fun playing in the treehouse or farmhouse, where they can learn more about the animals around us and how to care for them.
In Summary
The Midwest is home to some brilliant aquariums and zoos, which can be a great way to help your kids learn more about the planet.
With special exhibits, unique architecture, and thousands of species under one roof, there are some great days out to have across the Midwest when you consider the locations recommended in this guide.
Both zoos and aquariums can be a wonderful day out for children of all ages, and it is something adults can enjoy too, so plan your next adventure today!
More about our TFVG Author
A seasoned traveller, Dad, and avid sports tourist, James foundered The Family Vacation Guide to share his expert vacation experiences- especially when it comes to being a travelling family man.
Featured in Travel articles such as Travel + Leisure, TripSavvy and SFGate, you know you're reading some of the best vacation tips online.