Many incredible beach destinations can be found along America's coastline, but obtaining one that is affordable and enticing can be difficult. This article will feature some of the best inexpensive resorts along USA's coastlines that guarantee beach-based entertainment.
Long Beach New York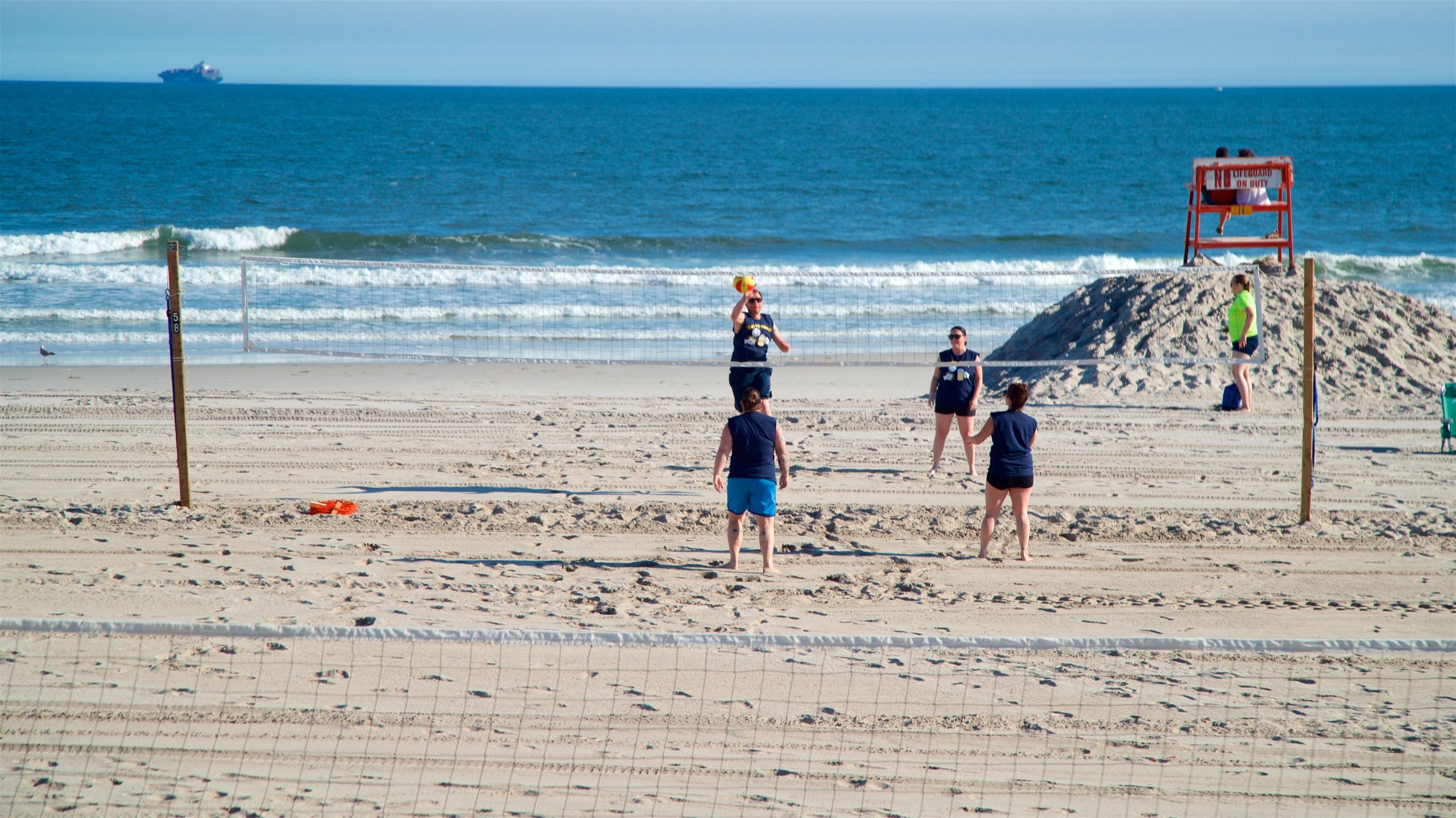 When you hear the words Long Beach in New York your mind whisks you away to California and not New York. The state is better known for its urban city life and the camping opportunities in the Adirondacks and Catskills than its beaches. But that's what makes Long Beach Resort New York such an excellent choice for you and your family. It is located on the south side of Long Island. 
Long Beach is home to some 33,000 people and checks a lot of the classic beach town boxes. The boardwalk, which is over two miles long, is lined with restaurants, bars, and shops where you can get all the requisite beach apparel. It has a clean, white sand beach that is rarely overcrowded. Your kids can enjoy flying their kites as well as building sandcastles with few disturbances.
Bandon Beach, Oregon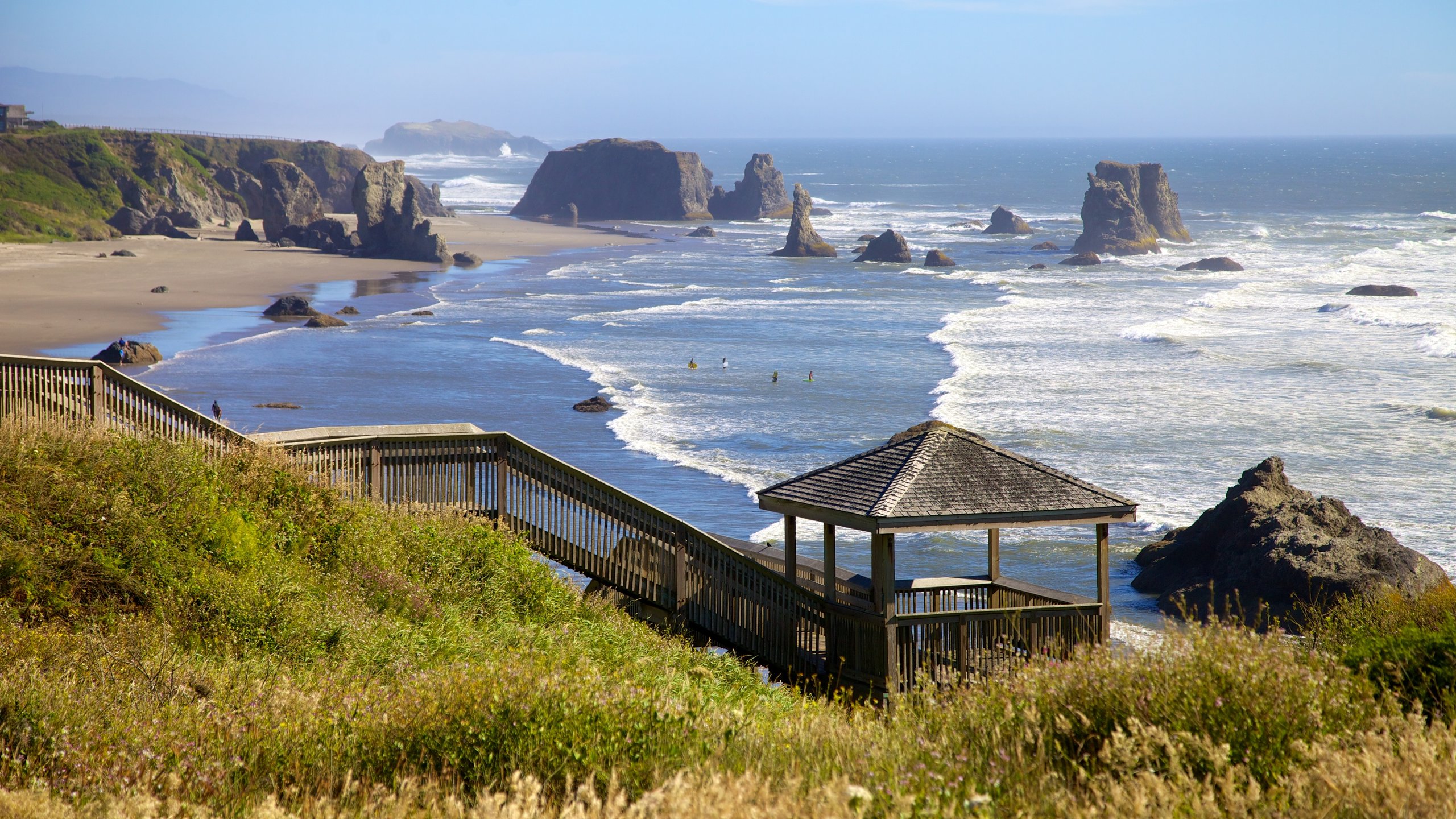 For a slice of Northwestern coastal living, you can't go wrong with Bandon. All the beaches in Oregon are public, meaning that you have your choice of shoreline. The town gets its name from Bandon, Ireland, and it is home to about 3000 people. Bandon serves as an excellent base for a spectacular beach and vacation experience for your family. Other highlights include Bullard's beach and the Coquille River lighthouse. The Bandon State Natural Area is especially popular with beachcombers and you'll be in awe of rock formations.
Folly Beach South Carolina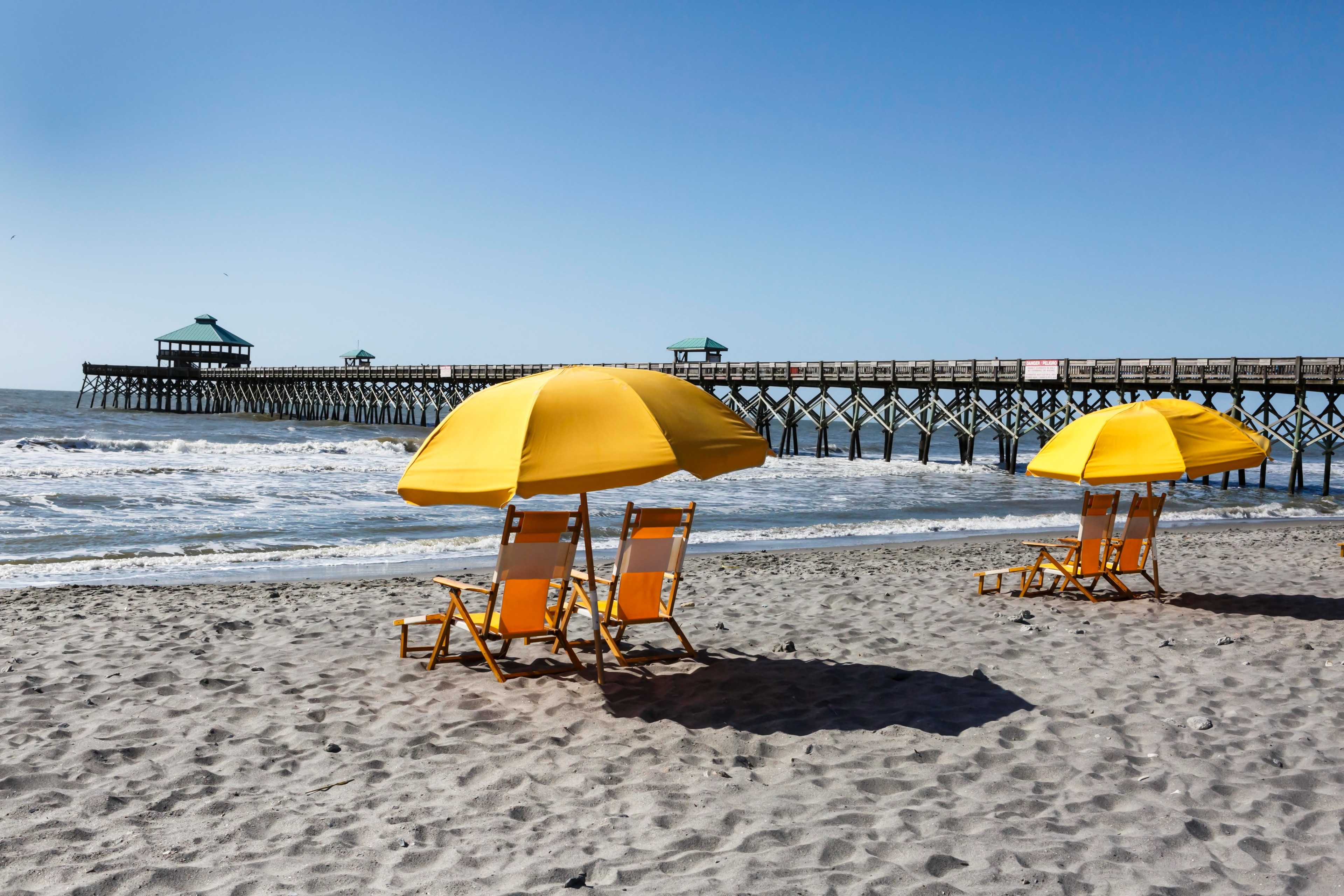 The Carolinas do all right for themselves in terms of beaches, with the outer banks attracting visitors from across the country. With such high-profile beach destinations to the North, South Carolina's Folly Beach has long managed to fly under the radar on the national scale. It is conveniently located just 11 miles south of Charleston, the biggest and most visited city in the area. Folly Beach still gets its fair share of tourists, but it's a fraction of what you'd encounter at the outer banks. This mid-level popularity results in an excellent, affordable beach experience. You get to enjoy a picture perfect ocean view, plenty of seafood, and freedom from overwhelming crowds.
Pass-a-Grille Beach Florida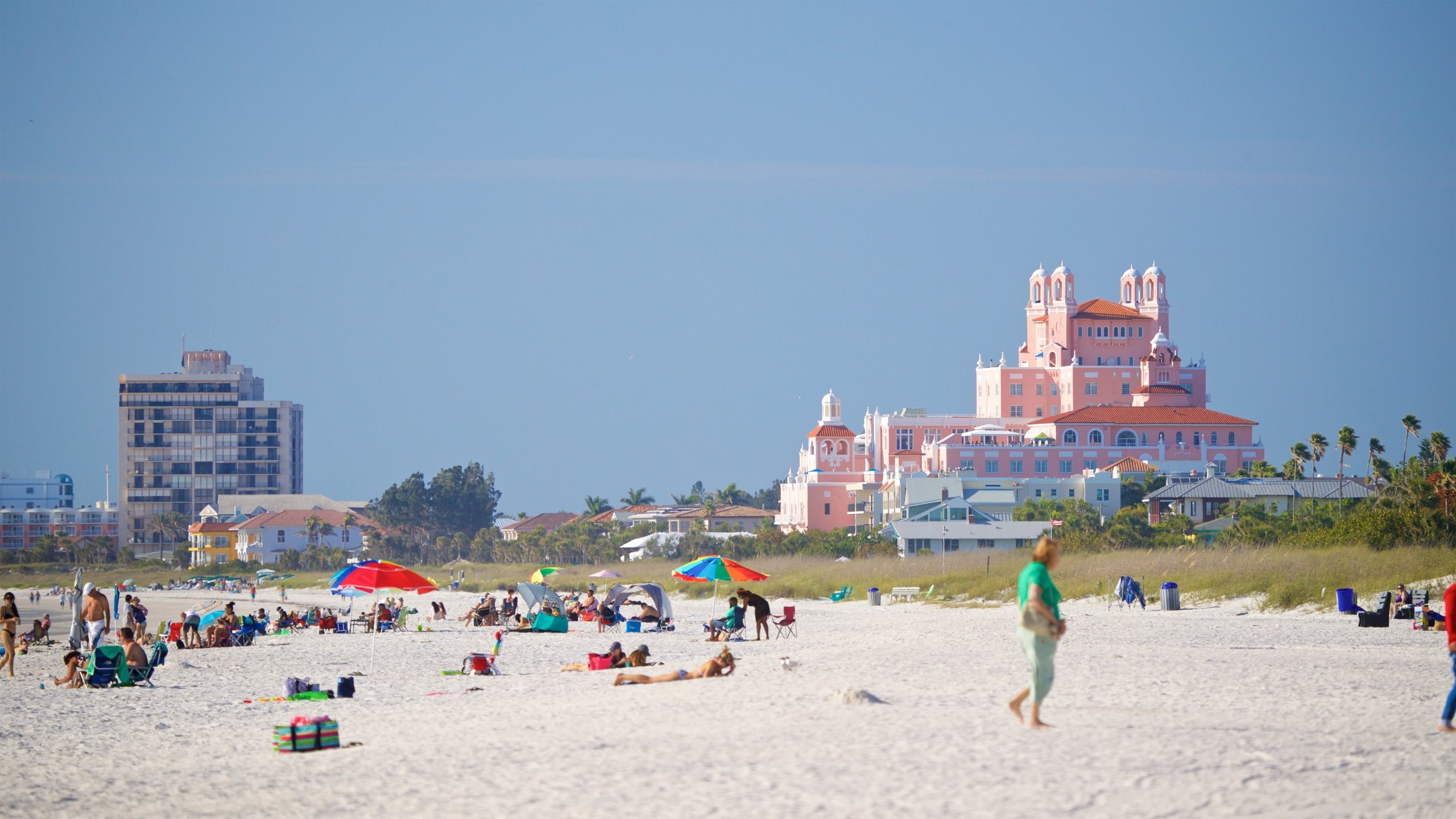 Florida is a state that draws people from far and wide with the promise of the sand and sun.  However, if you compile an exhaustive list of the state's most popular beach destinations, then Pass-a-Grille is unlikely to come up. Located at the southern extremity of the larger St. Pete Beach, this fabulous beach town is notable for its historic district and outdoor art market. Both of these selling points help to cultivate the exact sort of laid-back atmosphere that one looks for in an under-the-radar beach vacation. It's just an altogether incredibly charming beach destination.
Daytona Beach, Florida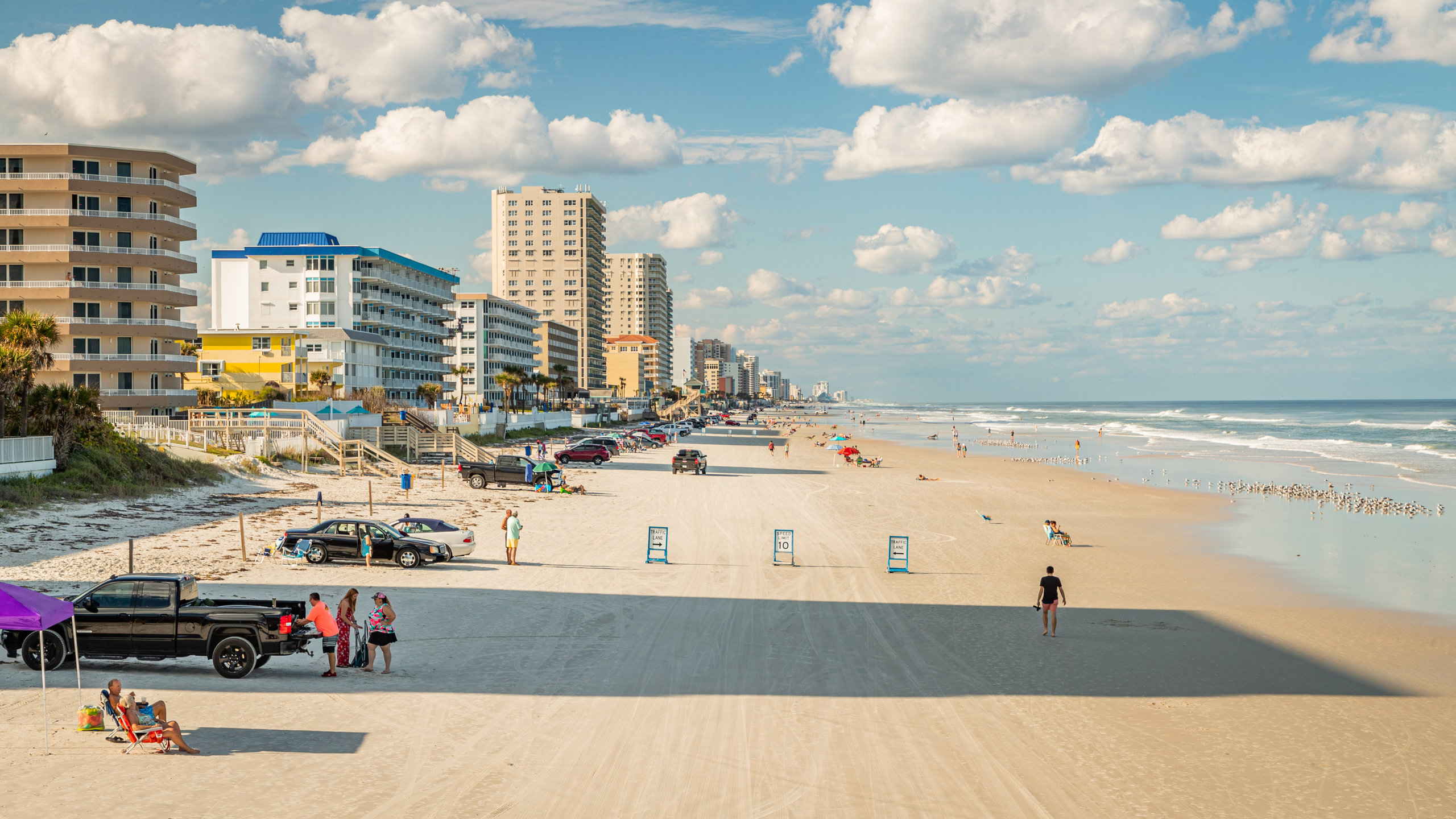 Daytona Beach has been termed as "The World's Most Famous Beach" but remains one of the most economical family beach destinations. Families get to be near the sea and amenities, like shopping centers, restaurants, as well as some food truck vendors on Daytona Beach. The Beach entrance is free for pedestrians, but vehicles require a beach ticket that costs $20. This allows you to head to the shore and set up your tent with all of your beach gear and refreshments. The Daytona International Speedway and the Marine Science Center are also close by.  At the latter you can handle snakes, feed stingrays and birds, and learn about sea turtles.
Asbury Park, New Jersey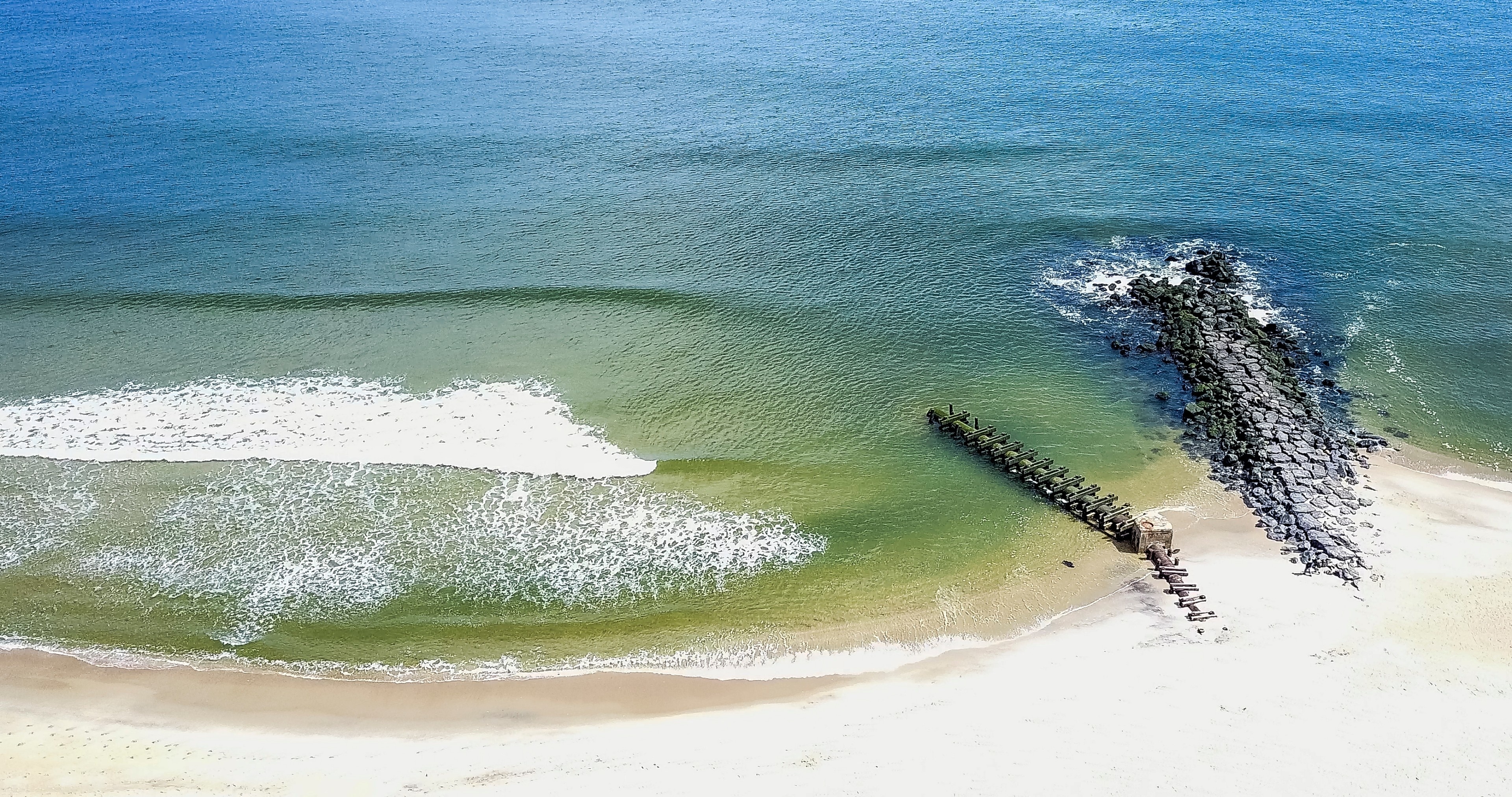 It's no secret that the Jersey Shore is a popular summer destination in the northeastern United States, but despite its proximity and name recognition Asbury Park remains largely overlooked by the masses. However, this is your opportunity to enjoy the Jersey Shore without the crowds of teens and never-ending Spring Break energy. The boardwalk recently got a facelift and coupled well-maintained beaches and numerous great local businesses Asbury Park in New Jersey is a great beach getaway.
Windansea Beach, California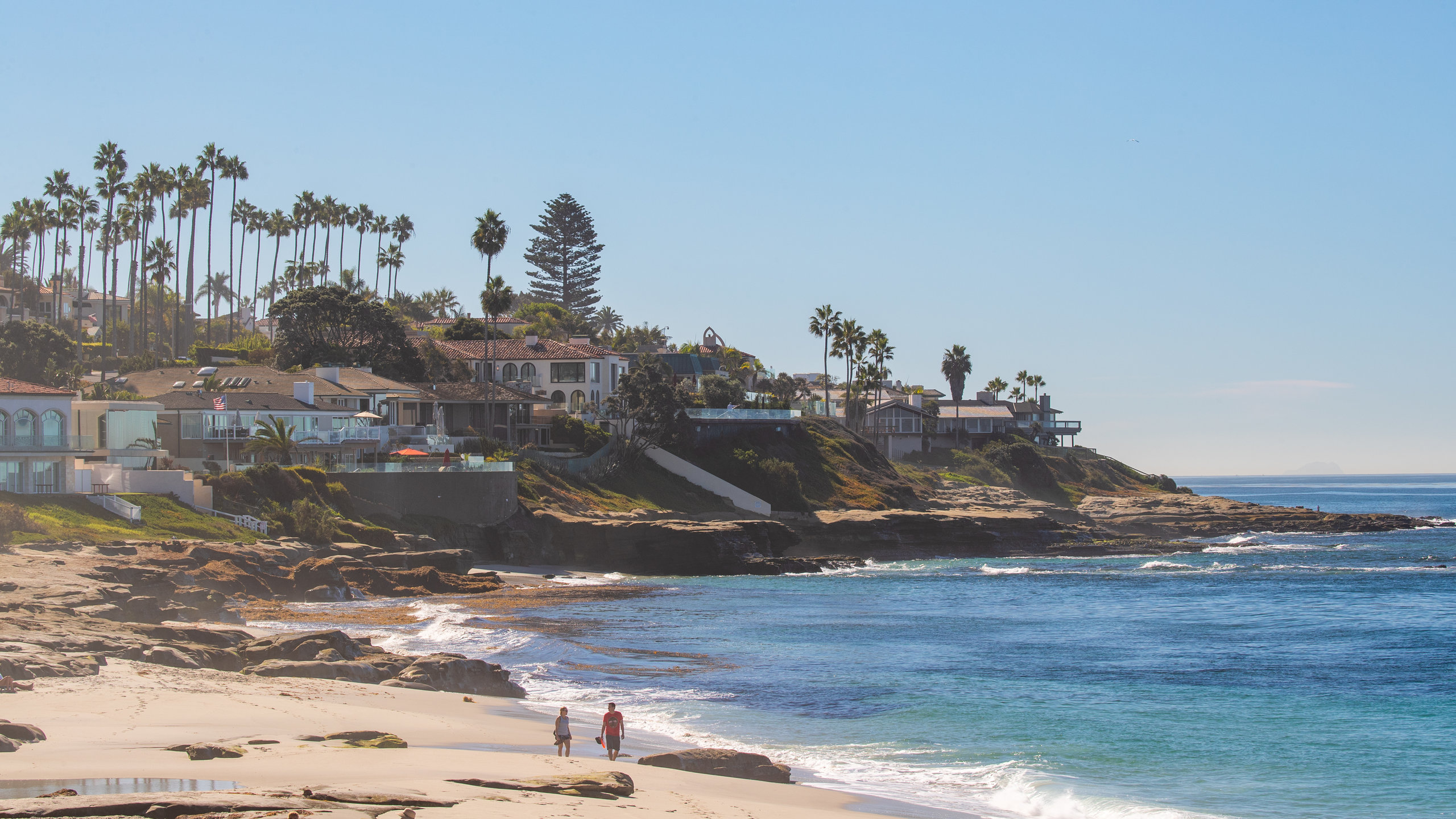 The Sunshine State, California, is home to an enormous coastline. Unfortunately, because of California's popularity and reputation, most beaches with any name recognition are invariably crowded. However, Windansea Beach is a great, low-budget experience with light crowds. Located in San Diego, Windansea is most commonly frequented by locals. If you are a surfer, you will surely appreciate the relative peace and quiet and compliment the waves.
Ocean City, Maryland
Ocean City, Maryland, is one of the best family beach resorts in the Mid-Atlantic states with 10 miles of white sand all along the Atlantic Ocean. Locating a colorful beach cottage rental with a large deck isn't very difficult and makes dining more affordable if you love to grill. Alternatively, you may rent a large vacation house on the kid-friendly Ocean City Boardwalk, which is crowded with amusement park rides, restaurants, arcades, and souvenir stores. This is also an ideal venue if you crave the crab dishes Maryland is famous for. 
Second Beach, Washington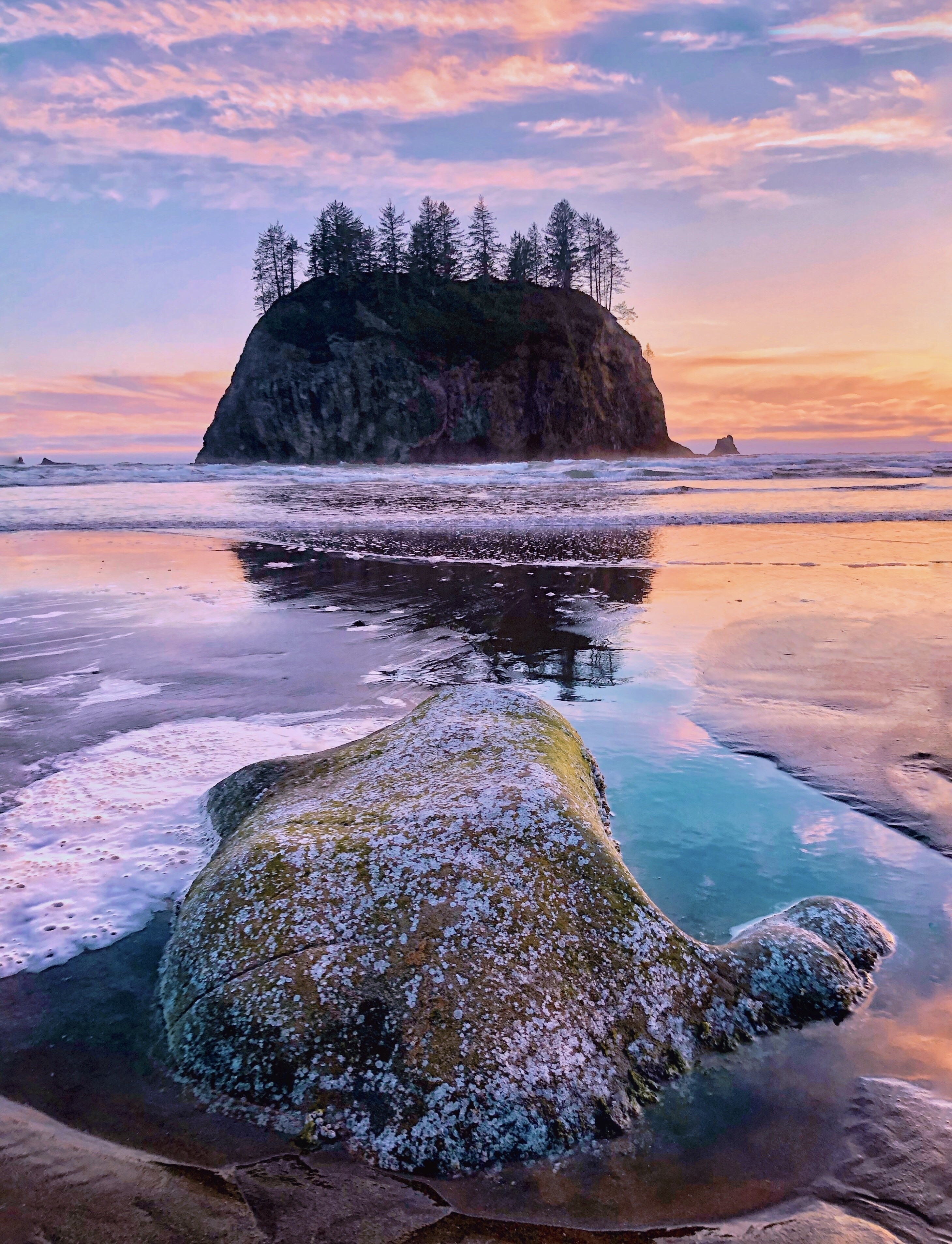 The best things in life require a bit of effort and finding a suitable beach for your vacation is no exception. The State of Washington has a lot of wilderness that makes it the perfect place for all manner of outdoor activities. Its coastline might be more rugged and chilly than its neighboring states, but the views are second to none. If you want to marvel at the power of the Pacific Ocean, your family, and nature, Second Beach is the perfect place to be. It is located on the Olympic Coast and was given its name because it is the second of three beaches in that area. It's only accessible via a hiking trail, so you get to experience the splendors of nature first-hand on the way. Not only are its views stunning, but you can also pitch a tent and spend the night right on the beach with the appropriate permit.
Cumberland Island, Georgia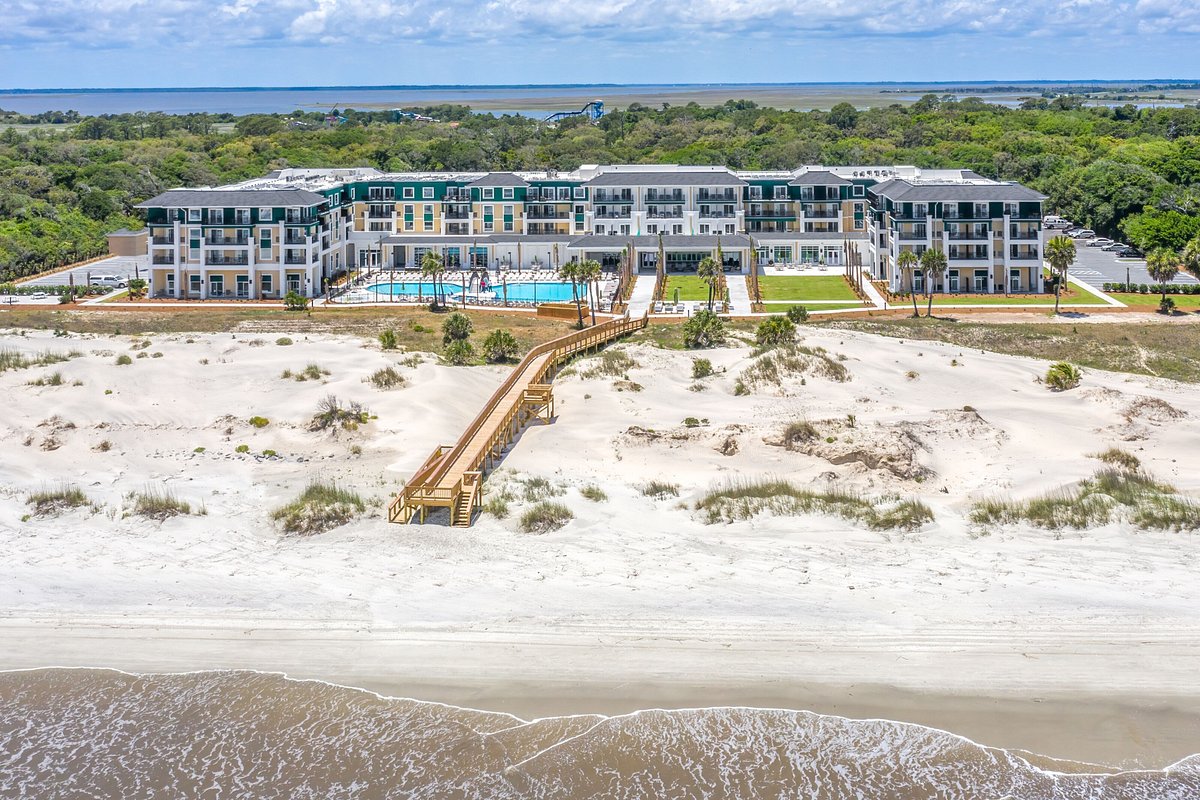 This island boasts dunes, 18 miles of beach, and a forest of iconic southern live oak trees – populated by wild horses. You can only access this island via ferry, so you get to enjoy a beautiful view of the Atlantic Ocean. The beaches at Cumberland Island in Georgia are stunning, but it's the many varied landscapes that makes Cumberland Island feel downright surreal. Aside from the oak trees there are salt marshes, a thick maritime forest, and over 17 miles of beaches. Family camping is a great way to appreciate the beaches on the island. This spot is the sort of  vacation destination that you'll never forget.
Outer Banks, North Carolina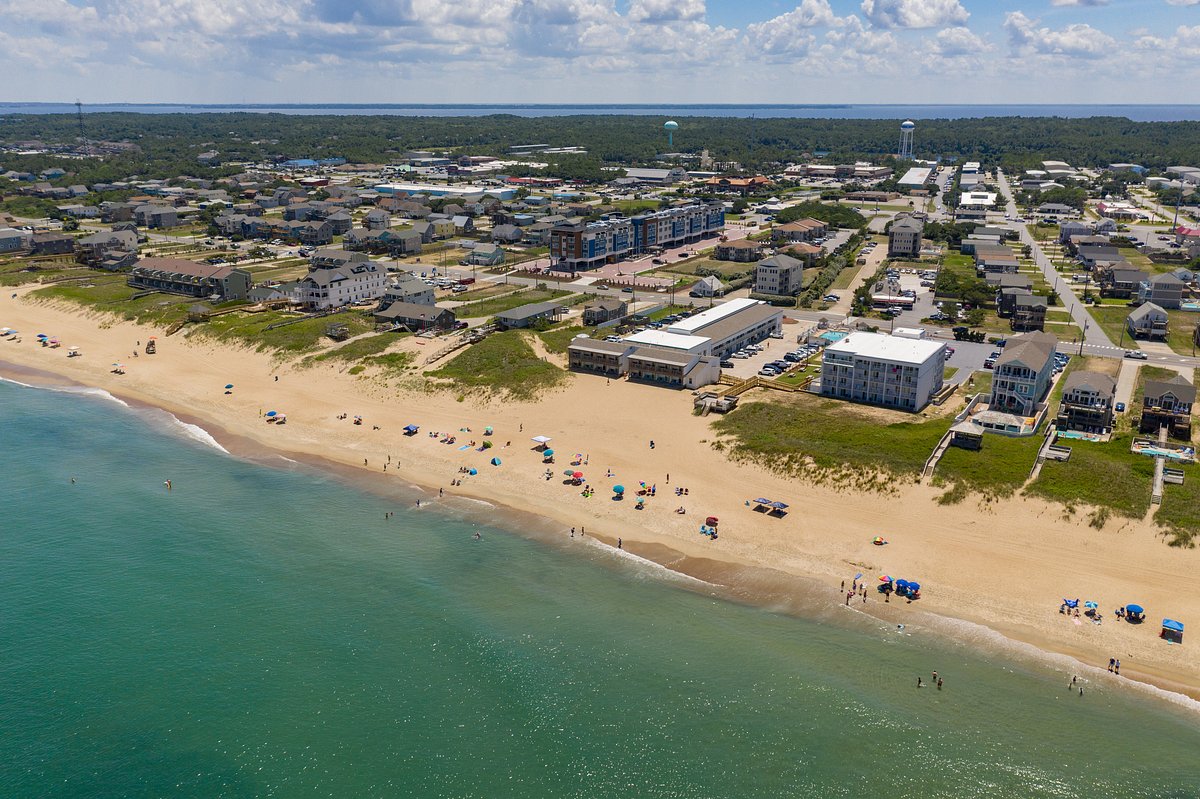 North Carolina's Outer Banks is another incredible beach in the state with over 100 miles of access to the beaches and islands.  Nags Head is ideal for families who enjoy having plenty of space to stretch out and play. Waves and surfing are finest in Kitty Hawk and Kill Devil Hills, and shopping and restaurants are available near Hatteras. Off-roading may be required to reach the more remote beaches in Cape Hatteras National Seashore. If you like a shallower and calmer sea, you should consider visiting the shores on the west side of the island. You can go for hiking adventures on one of the three marine forests as you embark on a nocturnal ghost crab search. Also, Jockey's Ridge is a great place to fly kites, or you can choose to go up the tallest mountain in the state – Mount Mitchell in the Black Mountains.
Niagara Falls, New York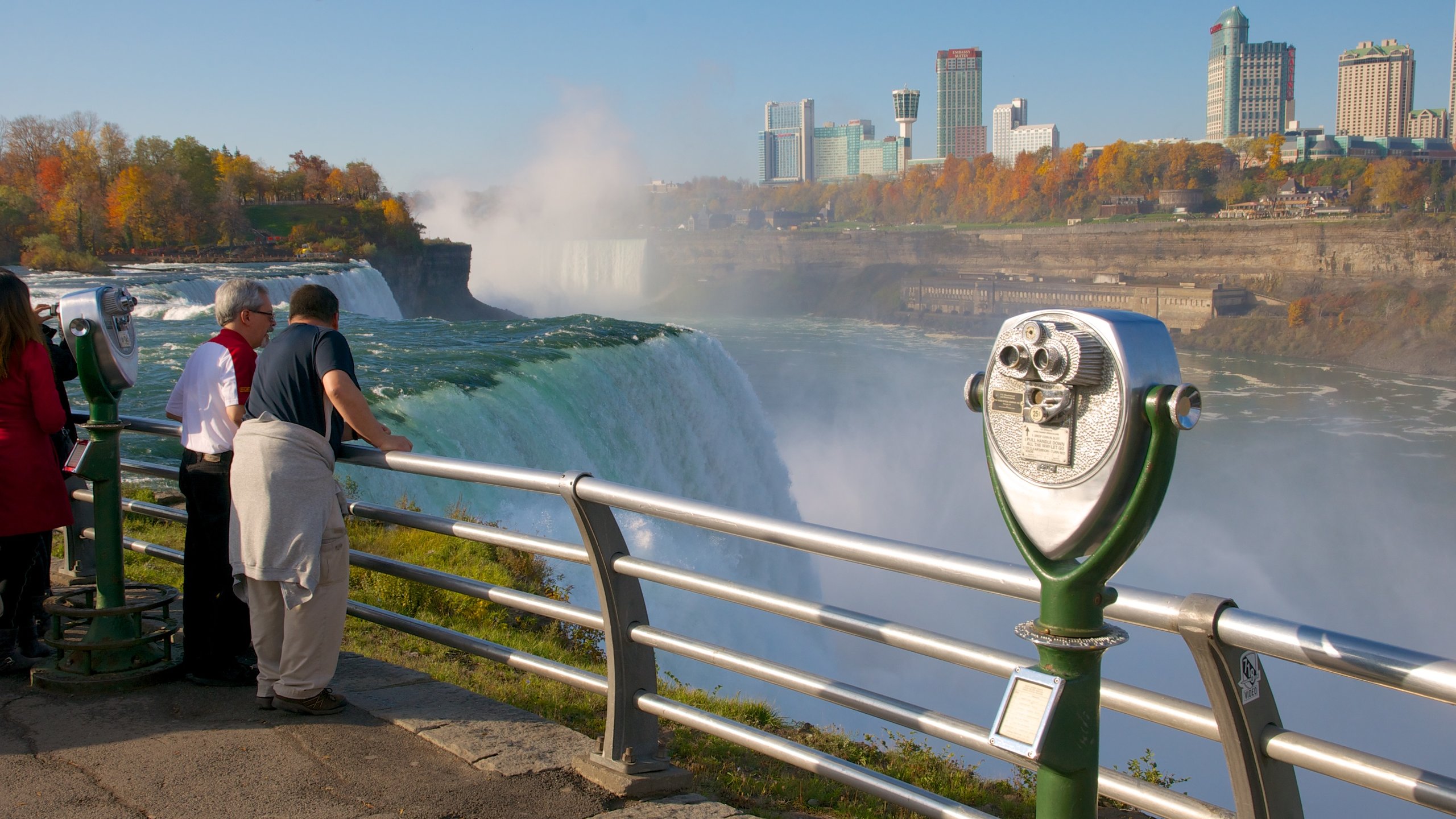 Niagara Falls is a breathtaking sight comprising three large waterfalls – Horseshoe, Bridal, and American Falls. If you're seeking a thrifty family holiday on the East Coast, you can't go wrong here. With plenty of charming cottage rentals, some with large balconies and private hot tubs, this popular holiday choice has always been renowned as a family-friendly getaway. Boat rides on The Maid of the Mist are a must-do if you want to experience the thundering magnificence of the rapids. Apart from the falls themselves, children and adults will appreciate Old Fort Niagara, which offers fascinating exhibitions and displays of local historical events, plus the Botanical Gardens & Butterfly Conservancy that have lovely greenery and natural charm.
Virginia Beach, Virginia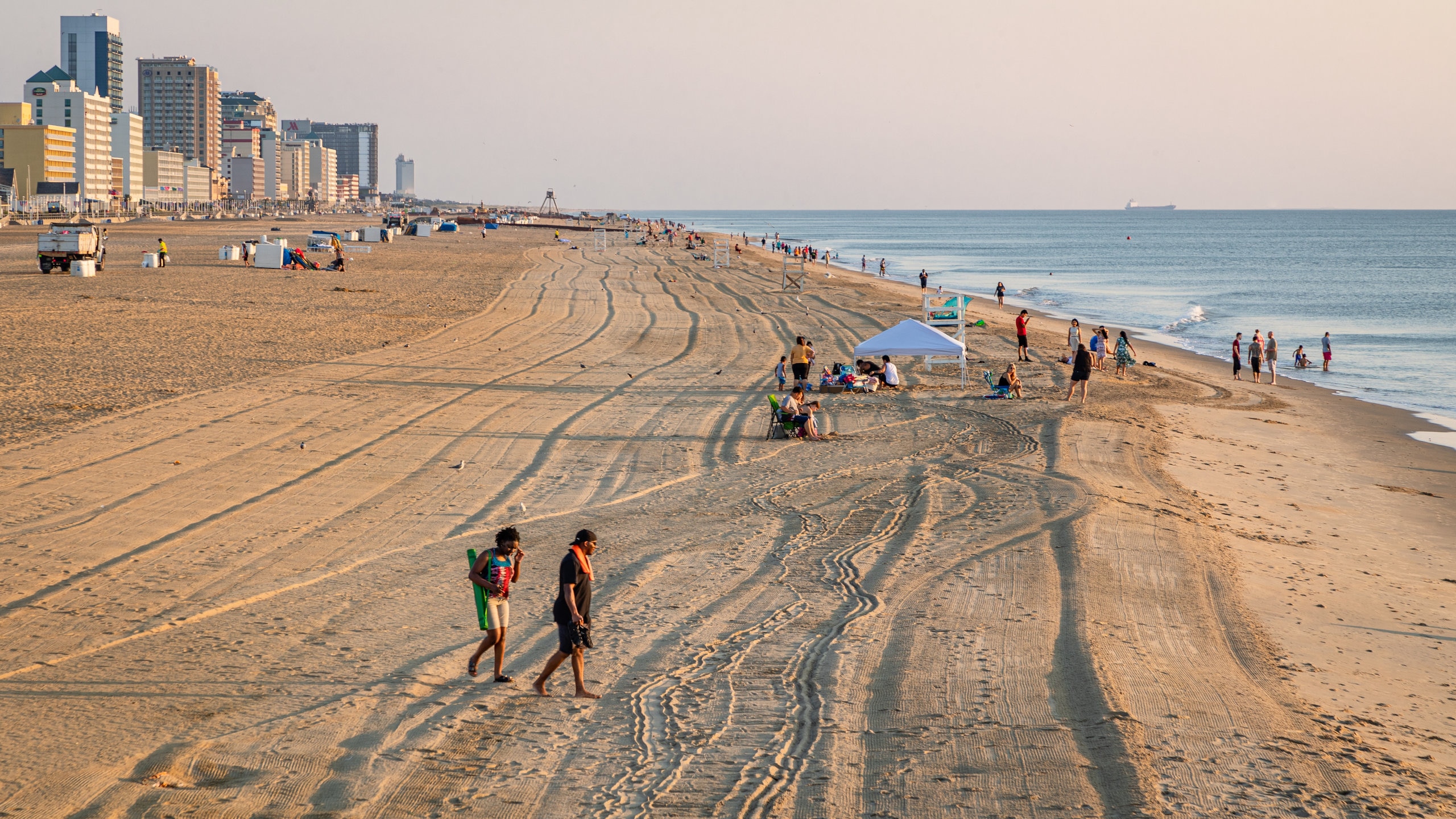 Virginia Beach in Virginia is the perfect summer vacation destination for you and your family due to its many great restaurants, funfairs, and excellent surfing conditions. The top quality of Virginia Beach's seafood is a significant lure. Many seaside eateries offer blue crabs from the Chesapeake Bay, scallops, oysters, and various other kinds of seafood. You can also choose to casually bask outside on benches and enjoy spectacular views as you picnic on your beach blanket.
Virginia Beach is an economical vacation spot since hotel rooms are affordable most of the year. It is also filled with historical value – some of the first English settlers arrived here in 1607 and at First Landing State Park you can discover more about this expedition. This park is also a great place to camp with more than 200 campgrounds and 20 cottages to pick from.
Myrtle Beach, South Carolina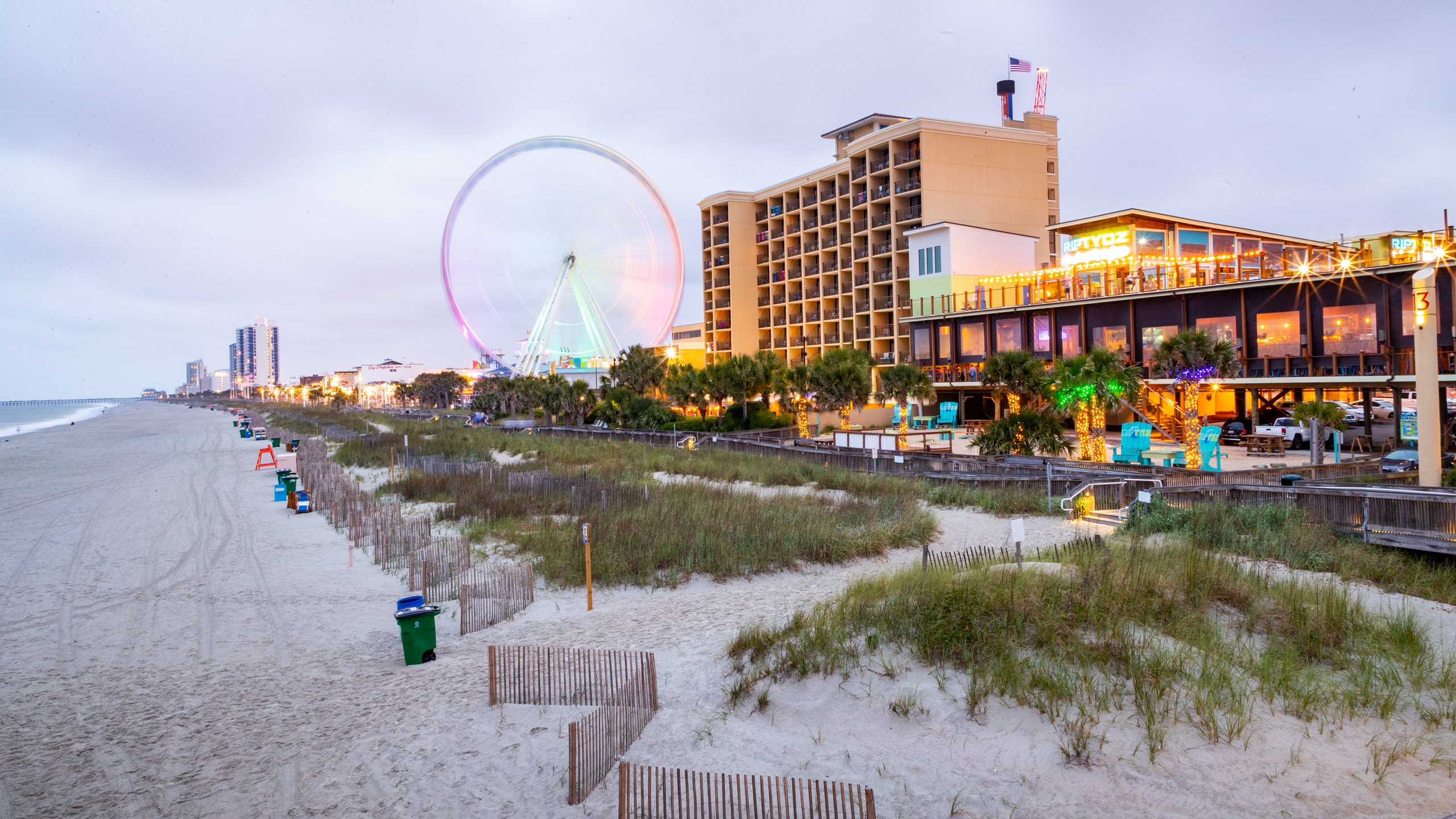 There are so many public beaches in the Myrtle Beach, South Carolina to explore and enjoy. Several of the hotels provide water-related activities such as fishing, kayaking, boat excursions, parasailing, stand-up paddleboarding, jet skiing, and even water parks. Head over to Huntington Beach State Park, one of the top ten beaches in the United States, and visit the historical buildings for a sample of local history and culture. When you're ready to leave the beach, head out to Broadway at the Beach, Ripley's Believe it or Not, or Family Kingdom Amusement Park for exciting family adventures.
Cape May, New Jersey
Cape May is a posh coastal town known for its big Victorian mansions, many of which have been turned into hotels, boutiques, and restaurants. Although cheap accommodations are difficult to come by in this New Jersey neighborhood, bargains are available with some diligent research. Much of the pleasure of Cape May resides in the abundance of free activities available and natural beauty of the coastline. Explore the interior paths that lead through woodland and wetlands or go to the shore to look for crabs and seashells. In Cape May, you will find a wide range of migrating birds that can be seen flying across the sky in massive formations. You catch a glimpse of humpback whales emerging off the shore between March and November.
Lumahai Beach, Hawaii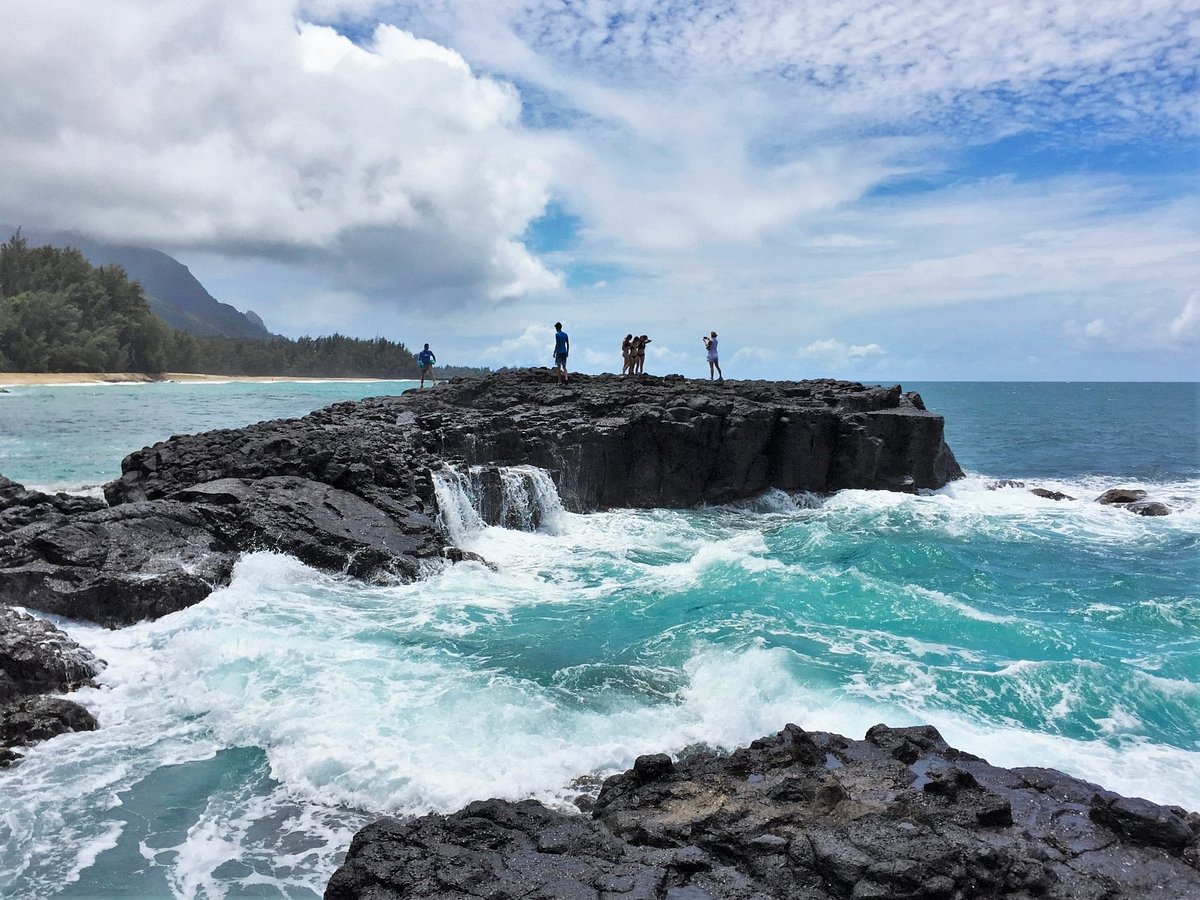 Hawaii is a dreamy land of volcanoes and beaches guided by the Aloha spirit. Hawaii is a state with a lot of inherent appeals. It's relatively modest in size and it attracts a considerable number of tourists, both domestic and international, annually. It can often feel like there isn't a single foot of shoreline that remains to be discovered. However, Lumahai Beach, located on Kauai's North Shore and can only be accessed through footpaths between the volcanic rock and crystal-clear waters, and is lightly trafficked. This secluded beach feels like your own secret slice of paradise. Take note that some posted areas are not safe to swim in due to the strong waves and currents.
Montage Kapalua, Hawaii
Montage Kapalua Bay is a resort that offers elegant one-to-four bedroom accommodations, as well as access to the beautiful Kapalua Bay Beach. While parents relax by the poolside or at the Spa Montage, children may spend the day at the paint box children's program, aimed at youngsters aged five to twelve. There are half-day and full-day courses where your child may explore tidal pools, build instruments, watch marine turtles, and more. Completing Hawaii-themed activities can also earn kids "Montage Merit" badges. The Montage Kapalua Bay's resident Cultural Ambassador leads activities such as lei-making, story sessions, and ukulele classes for the entire family.
Families may dine at a selection of onsite eateries at meal times, like the famous Cane & Canoe. About 6 miles from the resort are archaeological sites for a dose of Maui history. Thanks to new airline routes, traveling to the island has become a lot simpler for those traveling from the East Coast without layovers and plane changes.
Santa Cruz, California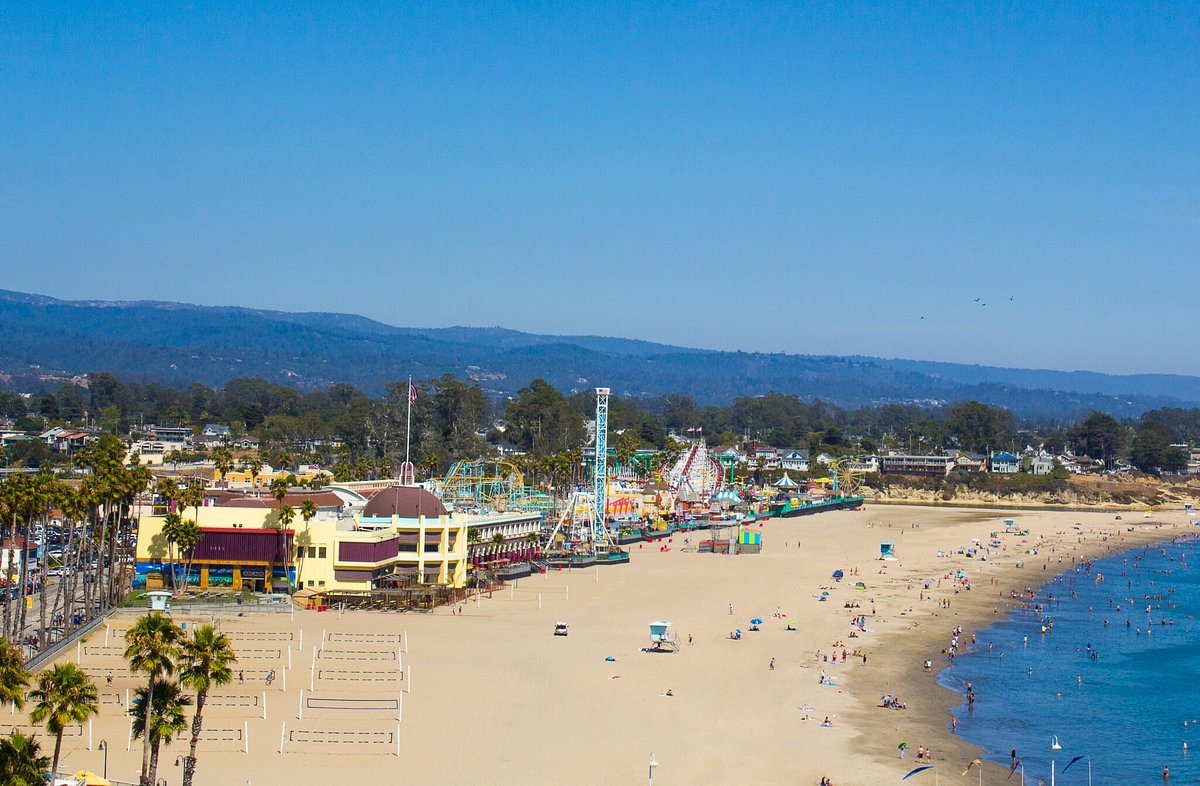 Santa Cruz Beach Boulevard is located among the most popular beaches in Santa Cruz County. With almost 40 rides, this is a renowned coastal entertainment park. Touring the boardwalk is free, and tickets for same-day visits vary from $30 to $40, with seasonal memberships charging tickets costing $80. During the day, you and your family may enjoy the beach, an amusement park, shopping, or dining out. Paid parking and seasonal trolleybuses are available. You can also visit the Monterey Bay Conservation Research Center or walk one of the longest piers in the United States.
Carlsbad, California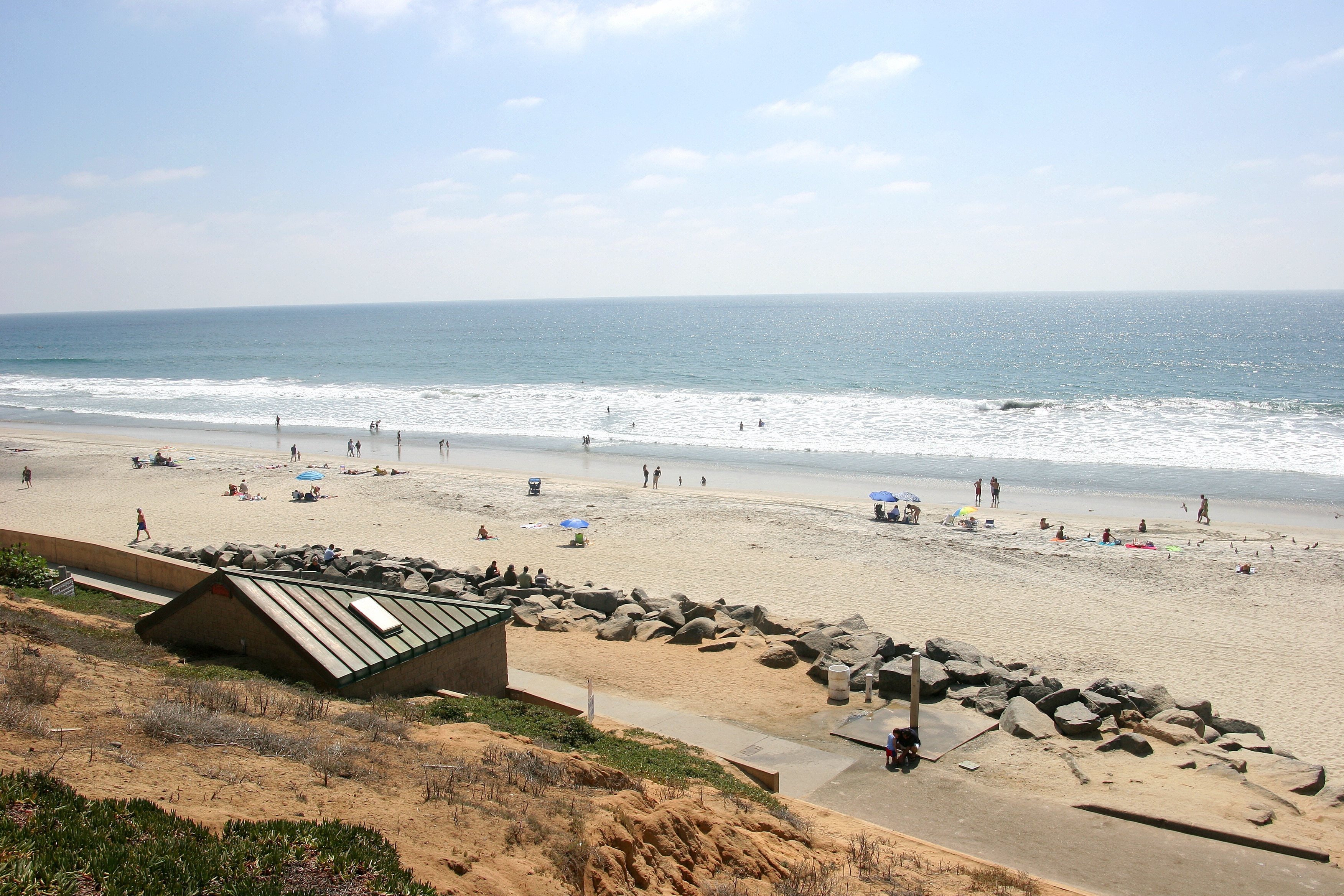 Carlsbad embodies the Southern California spirit with its miles of coastline and easy-going charm. Although this small seaside town is only 30 miles north of San Diego, it feels far from the bustle of the big city. The bi-annual Carlsbad Village Faire, held every May and November, sees the town inundated with visitors but the rest of the year is far more relaxed, earning Carlsbad the moniker "the village by the sea."
Parts of the beach are backed by rocky cliffs, giving the area a wild and rugged feel. You can even camp overlooking the beach at several sites close to the town center. Volleyball is a popular beach activity here, as well as fishing on Oceanside Pier. Throughout the summer, free concerts take place in parks and open areas across town on most Fridays.
Tybee, Georgia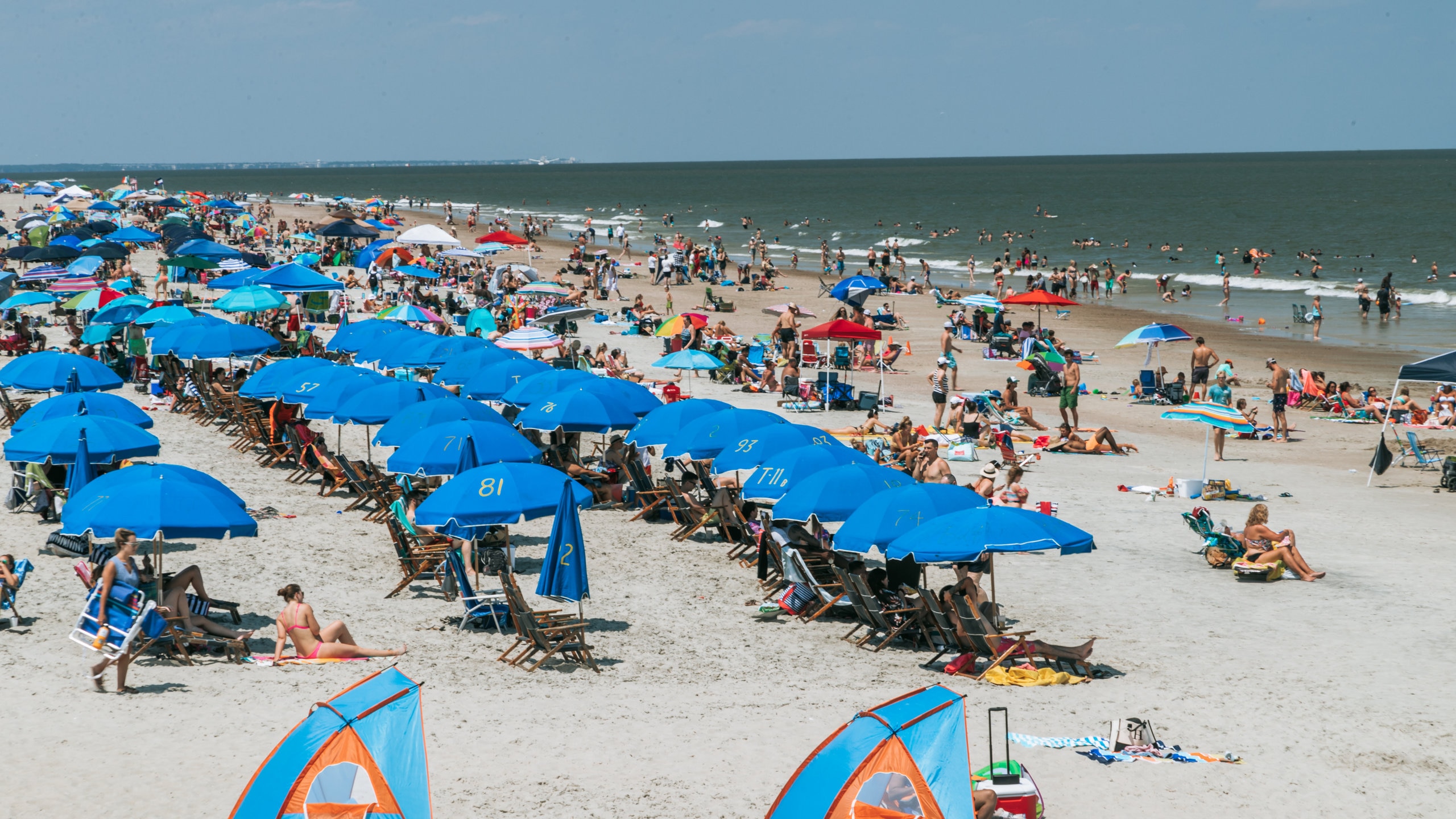 Sand, sea, and salty waves have their allure, especially when mixed with a touch of history, great local food, and a wide range of outdoor activities. Tybee Island in Georgia is a 20-minute drive from Savannah. This barrier island has five miles of public beaches ideal for basking, surfing, and playing in the Atlantic Ocean's sand. The island's south-end dock and gazebo are ideal for taking in the scenery or reeling in the catch of the day. The Tybee Lighthouse was established in 1736 and has a breathtaking view from the top – it is one of the country's oldest standing lighthouses. You can observe a variety of natural marine life at the Marine Science Center. On Tybee Island, there are also around 800-holiday rental homes so guests looking for flexibility in their stay. Beachfront and marsh view residences are also available around the island in the form of cottages, houses, and condominiums.
Rehoboth and Bethany Beach, Delaware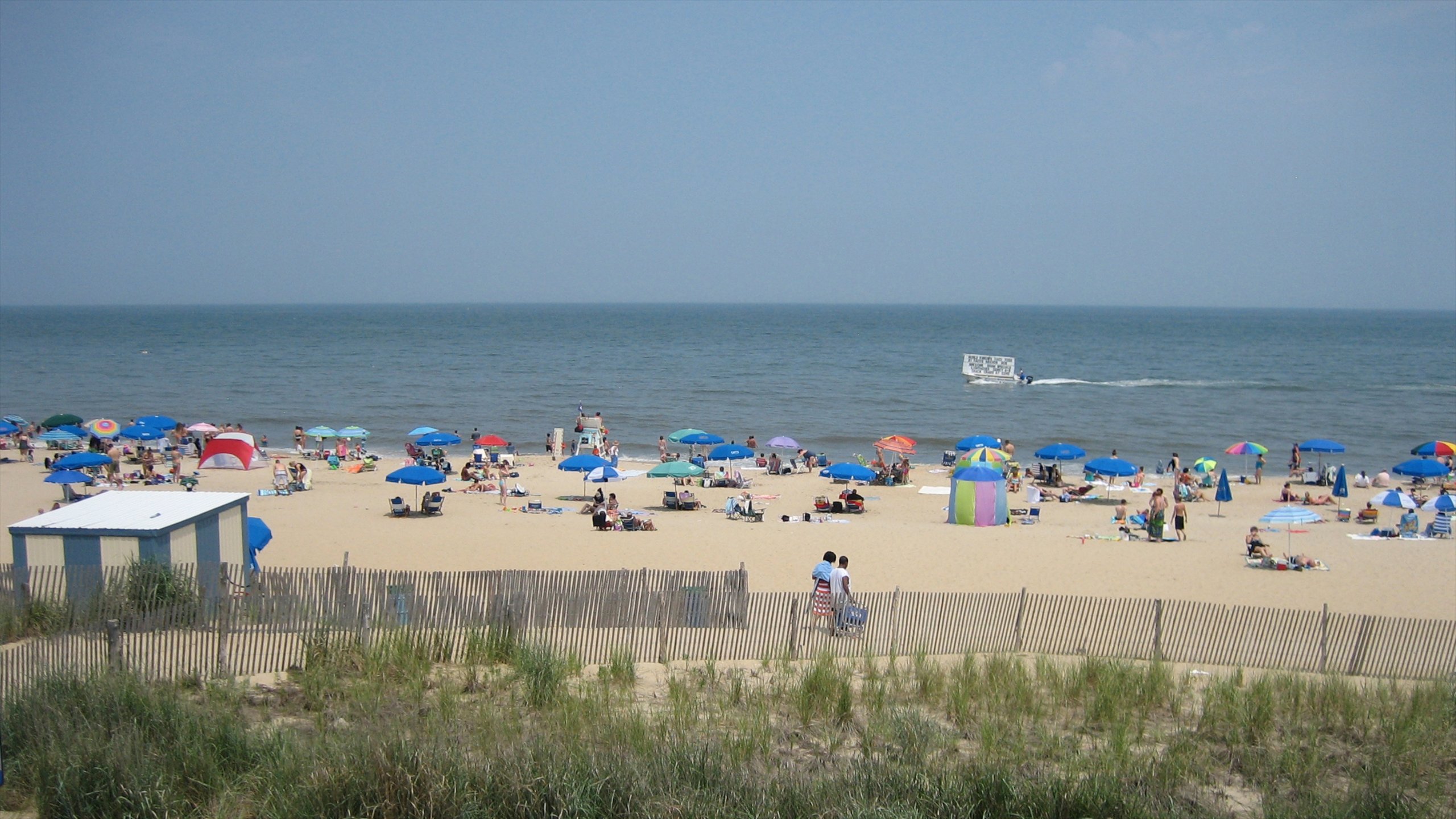 Although Delaware has little usable seaside property, it makes great use of what it has. Rehoboth Beach and Bethany Beach are two municipalities in the state's southeast region that share their identities thanks to beaches that give them recognition. The beaches are similar in appearance, wide and flat with white sands and tidal pools. Both beaches quickly fill up on sunny summer days, though Bethany's crowds are usually more manageable. The towns have unique personalities. Bethany Beach is more family-friendly, whereas Rehoboth Beach is wilder and has a progressive image. Both feature boardwalks with soda fountains, saltwater taffy, amusement shops, and super cheap seafood restaurants. If you want to get away from it all, you can travel to Cape Henlopen State Park, which is close to the coast, and explore the natural dunes and estuaries.
South Padre Island, Texas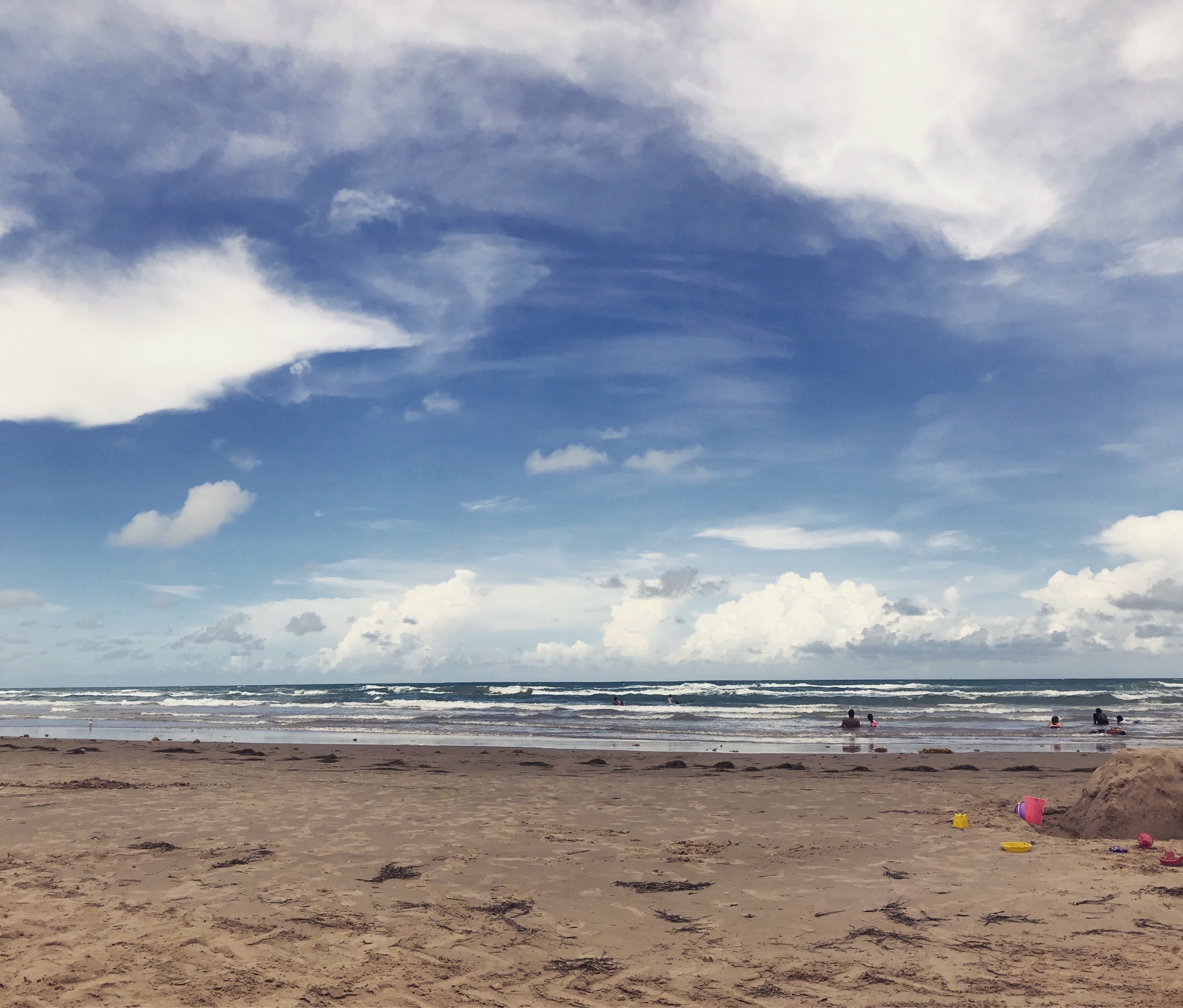 If you are looking for a sandy beach island in Texas, this is the place to be. It is located just north of the Mexican board and bathes in the waters of the Gulf of Mexico. South Padre Island is a year-round beach resort. On the northern side, it has a well-preserved coastal habitat at Padre Island National Seashore with gorgeous natural beauty. Food and hotels are typically affordable, the transit system is effective, parking is relatively simple to find, and the culture is a blend of classic Texas charm with a laid-back beach attitude. However, many people flood the beach during spring break, so if you were planning on a family vacation, you should avoid the months of March and early April.
Cannon Beach, Oregon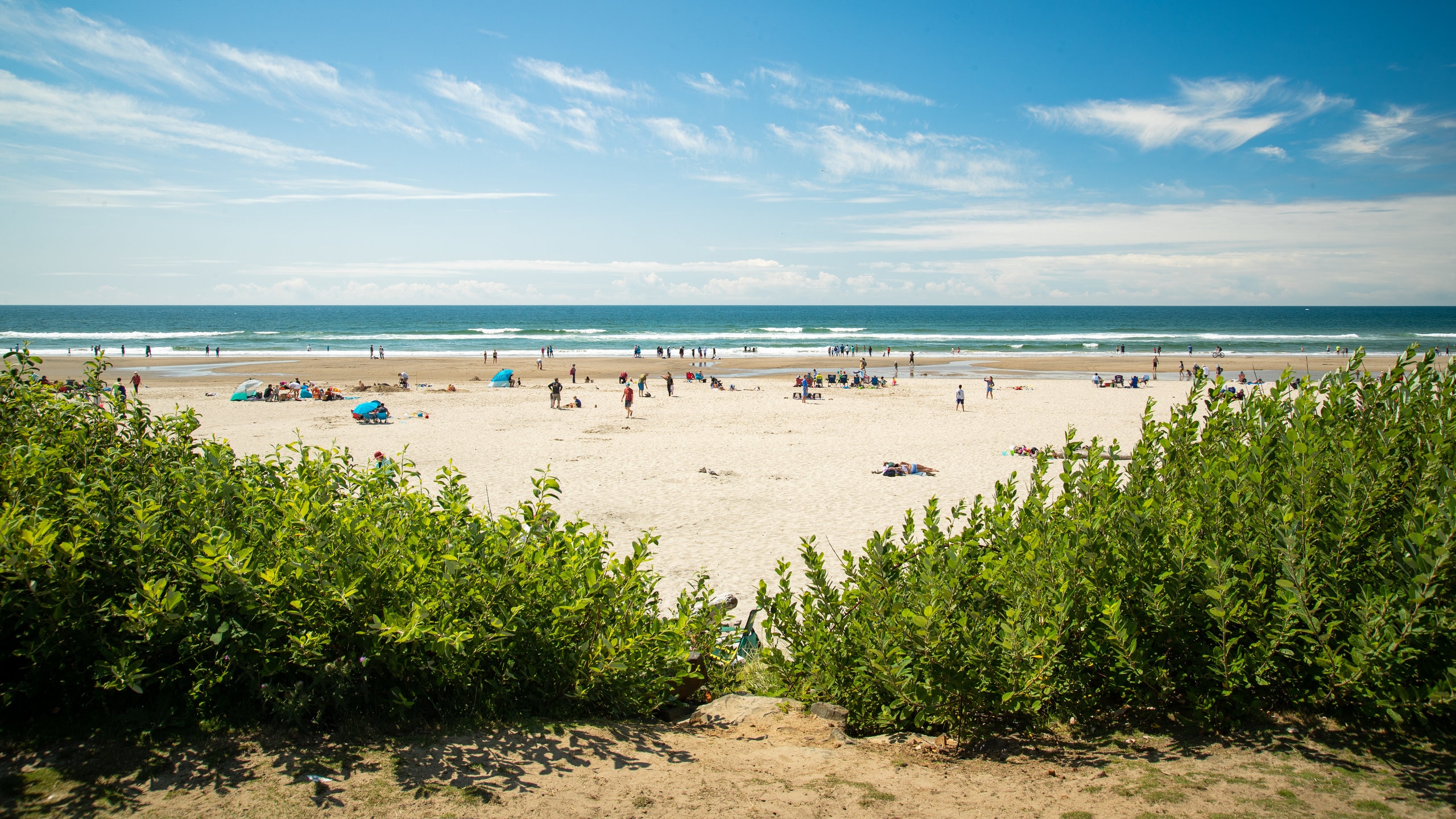 This Is probably Oregon's most prominent and iconic length of the beach. Cannon Beach is about 80 miles west of Portland and takes around 90 minutes to get there by car or bus in light traffic. Even if you've never been here, you've probably seen photos of the colossal stone columns that litter the shore and its shallows. They appear sculpted and hewn by wind and waves over millennia. In the off season, winter through spring, accommodations are very inexpensive. However, on-season travel is typically reasonable and affords the opportunity to see tufted puffins and other interesting wildlife.
Conclusion
The United States is filled with beautiful sandy beaches suitable for family vacations. Many are full of adventure and yet can still be affordable. However, remember to book in advance and focus your research on your preferred destinations so you can get the best deals. With the taste of America's beach venues we've given you and some preparation you can have the vacation you have always dreamed of with your family in the sun.
More about our TFVG Author