Daytona Beach is one of the best vacation destinations for families, and there are so many things to do, it can be hard to choose. The beaches, water parks, museums, biking and hiking adventures, and amusement parks have something for everyone to enjoy. 
To help you plan your trip, we've compiled a list of 15 of the best things to do in Daytona Beach with Kids. It'll help you decide what activities the family should explore while visiting this fantastic Florida city. There are also plenty more things to explore on this list, so check it out.
Relax on Daytona Beach
The first thing on the list is to relax at the famous Daytona Beach, which stretches for over 23 miles. It's an excellent place for families to vacation, with many hotels and resorts. There are also many things to do within walking or biking distance from your hotel room, including ice cream shops, shopping outlets, amusement parks, and more.
The beach, which is located in the peninsula's center, is known for its big crowds, lively pier, and hard sand. Driving your vehicle on the beach is perhaps the most well-known pastime in Daytona Beach. This ramble is possible due to the firmness of the sand, although the driving hours are limited. The beach has a 10-mph speed limit. Pedestrians and motorists should be aware of nesting sea turtles from May through October, which lay their eggs in designated dune regions.
This iconic beach is now bordered by one of the world's most legendary Boardwalks, which is home to a plethora of amusements, quirky shops and restaurants, and outdoor live bands. Families can enjoy their days on the beach and then head back to their rooms for a good night's rest.
Daytona International Speedway
Another popular thing for kids to do is to visit the Daytona International Speedway. There are many fun exhibits and activities inside that will keep them entertained when they're not watching races from seats up in the stands. It offers visitors an opportunity to experience the thrill of NASCAR up close while learning about the sport's history.
The Speedway attracts millions of viewers for major events such as the DAYTONA 500. The Speedway changes between races for special occasions during downtime, such as its annual festivity, Magic of Lights.
The American Motorsports Hall of Fame at the Speedway includes events dating back to the days of beach racing and continuing to the present day. In addition, it has a couple of different packages for people who want to visit it, including an on-site stay in one of their grandstand suites that includes catering from Levy Restaurants.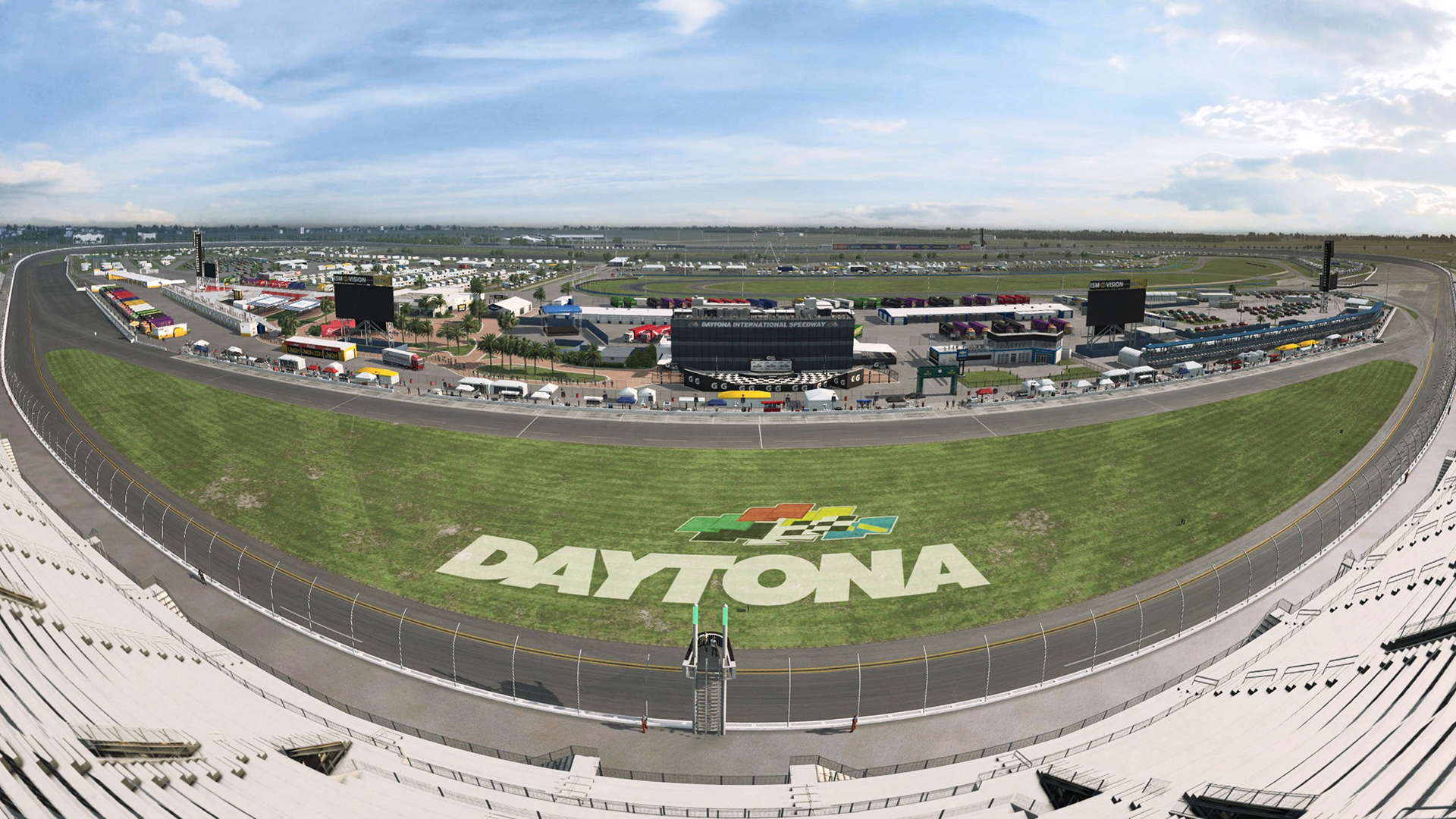 Daytona Lagoon
This year-round entertainment complex, which has been open since 2005, is one of the best locations to take kids to in Daytona Beach. There's a lazy river, mini-golf course, play area, and 12 thrilling rides to explore in this entertainment center. It's perfect on those hot summer days when you want to cool off. Kids can enjoy the water play area, a splash pad, or go on rides.
The Daytona Lagoon is definitely a great place to visit if you need a break from the beach. It not only offers a fantastic water park, but it also has a variety of year-round land-based attractions. Daytona Lagoon provides a variety of family-friendly activities for guests of all ages. This waterpark is perfect for families wanting something to do on hot days.
Sunglow Pier
This privately-owned pier, which is open every day, has been hosting families and anglers since 1960. The pier has many great activities like fishing, arcade games, and more to entertain the whole family.
There's also a giant sandcastle, a children's train ride, and more. It's perfect on those hot summer days when you want to cool off. Unlike other piers, fishing licenses are not necessary for children under the age of sixteen.
Try catching a Trout, Spanish Mackerel, or Flounder from this pier with the kids by renting poles and bait. After that, head to Crabby Joe's for some delectable drinks and a spectacular view of the sea.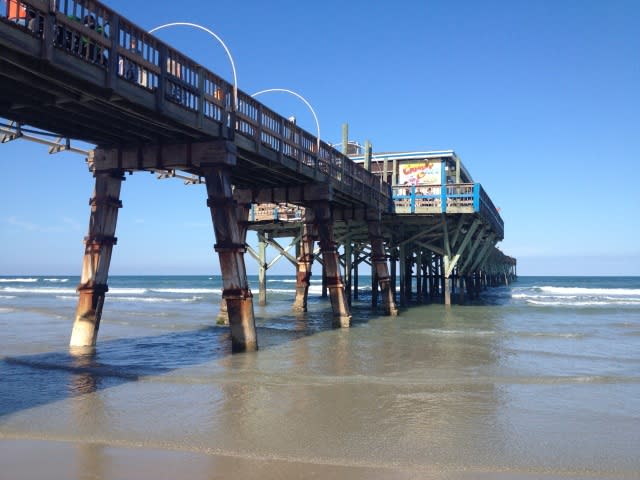 Museum of Arts and Sciences
The kids will love this museum which is built on almost 100 acres of protected land and is conveniently placed near the city center. It features lots of interactive exhibits that teach the kids about science and art while they're having fun. The museum hosts an unusual collection that includes antique Coca-Cola products, train carriages, and a few restored vintage autos.
Among the collection, you will find many that deal with art and culture. Its permanent collection includes works with foreign influences representing the state's varied immigrant populations, including Asian, Cuban, and African settlers. You can access the museum every day, and the entry fee is reasonably priced.
Daytona Beach Zipline Adventure
One of the most popular things to do in Daytona Beach with Kids is ziplining at Tuscawilla Park. This challenging and exhilarating activity will give kids a new perspective on what it's like to fly. This park provides a safe and fun aerial adventure for families, with 12 zip lines and expert guides.
Brave the park's challenging courses, which combine zip lines and high ropes to take you through the trees, across ponds, and over grass. This park is ideal for children aged ten and older. In addition, children must be at least 54 inches tall to participate in this airborne experience. It's the perfect adrenaline-pumping adventure in which both you and the kids can participate.
Angell & Phelps Chocolate Factory
Another fun thing to do in Daytona Beach is taking the Angell & Phelps Chocolate Factory tour. Two Michigan ladies founded a lucrative chocolate company in1925, which they subsequently transferred to Daytona Beach. There are lots of interactive exhibits to explore as well as tasty samples for families to enjoy.
For anybody with a sweet craving, the Angell & Phelps Chocolate Factory is a must-see. Visit the shop to discover everything there is to know about the history of this well-known chocolate brand.
You will be treated to a tour of the chocolate factory and the manufacturing process, which occurs almost every hour. At the end of the 20-minute tour, you receive a free chocolate sample to enjoy as you tour the rest of the store. Kids will definitely enjoy this experience with chocolates fashioned like turtles, dolphins, flip flops, and even starfish. 
Charles and Linda Williams Children's Museum
A great way to spend the day is at a children's museum like the Charles and Linda Williams Children's Museum. Kids will love exploring interactive exhibits that teach them about everything from dinosaurs, art, and science to missions in space.
In November 2008, the 9,300 square-foot expansion was completed and opened. Charles and Linda Williams, Volusia County ECHO, and local supporters donated most of the money for this project. Hands-On, Inc., a multi-award-winning exhibition design business with customers in major cities worldwide, created the exhibits.
The Children's Museum is a pleasant, safe place for kids to play with educational exhibits that engage their senses, challenge their brains, and teach them about science. The museum provides a once-in-a-lifetime chance for children to learn about scientific fundamentals such as electricity, gravity, and speed. Furthermore, children can design and build their own vehicles.
Marine Science Center
There are so many things to do in Daytona Beach with Kids. The Marine Science Center is another great one to check out. This little animal shelter, located just south of Daytona Beach, makes a tremendous difference for the environment.
The stingray touch pool is popular with kids. A humpback whale's skull, a toothy moray eel, a tank of freshwater turtles, and various fish are among the exhibits you will find. At the Marine Science Center, you can see how sea turtles and seabirds are salvaged and treated before being released back into the wild.
The cost of admission is only $4 at the entrance, and you'll leave with a wealth of information about how to maintain the local marine ecosystem. It's a beautiful facility with interactive exhibits, live animals, and more that children of all ages will enjoy.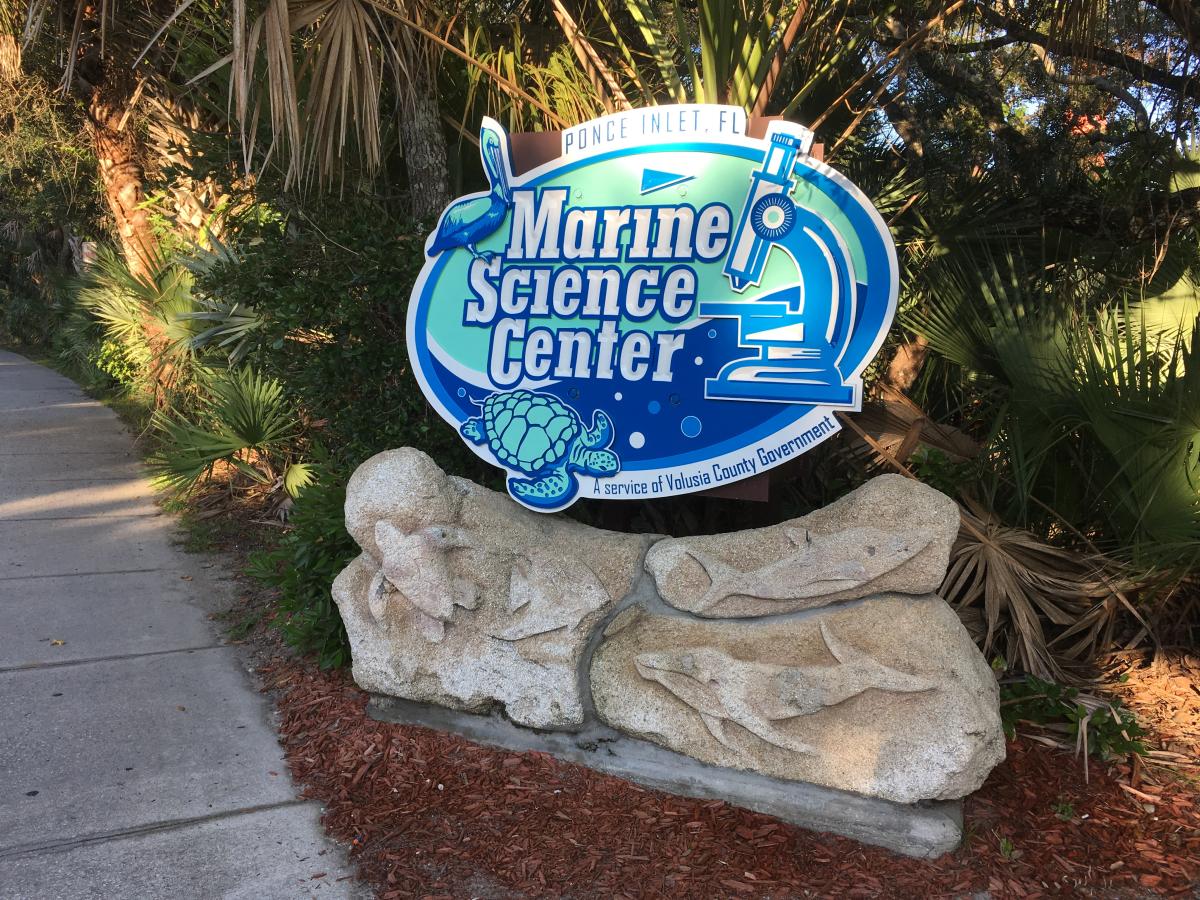 The Ponce Inlet Lighthouse
Ponce Inlet Lighthouse is another famous site that will capture the kid's attention. The kids will love exploring the lighthouse and learning about its history, having been constructed in the late 1880s and towering 200 feet tall.
Seafarers who frequently traversed the coast's treacherous waters at night benefited from its light. It's now a museum and historical attraction, but it's by far one of the country's highest lighthouses.
The original lighthouse was erected in 1835 to minimize shipwrecks along the shoreline. The present lighthouse, on what was then known as Mosquito Inlet, was completed in 1887. It was abandoned in 1970 and reopened in 1982. It was officially affirmed a National Historic Landmark in 1988. The lighthouse, three guards' quarters, and many antique items, including the 1867 lens fitted in 1887, are also part of the museum.
If you plan on ascending the more than 200 stairs to the peak, wear comfortable shoes. If you succeed, your reward will be an amazing 360-degree view of the ocean, Intracoastal Waterway, and inlet.
The lighthouse is around 20 minutes outside of town, and the kids will enjoy this experience while discovering other fun activities nearby, like a playground or fishing dock where they can get their catch.
Bulow Creek State Park
With nearly 7 miles of trails flowing through thick pines and oak trees, Bulow Creek State Park is a great spot to get a taste of wild Florida. The kids will enjoy exploring this Central Florida's only black water swamp. The family can enjoy hiking, fishing, and more in this forested park that has plenty of wildlife to see as well.
Make a point of seeing the park's famous Fairchild Oaktree. This legendary tree is approximately 600 years old and is one of the largest live oak trees in the south. This tree would be ideal for a picnic or photo session.
Travel back in time to Florida's historic sugar plantations by visiting the Bulow Plantation Ruins near the park's north end. Interpretive signs describe the tale of this historic site as you stroll among the ancient ruins on scenic walking pathways.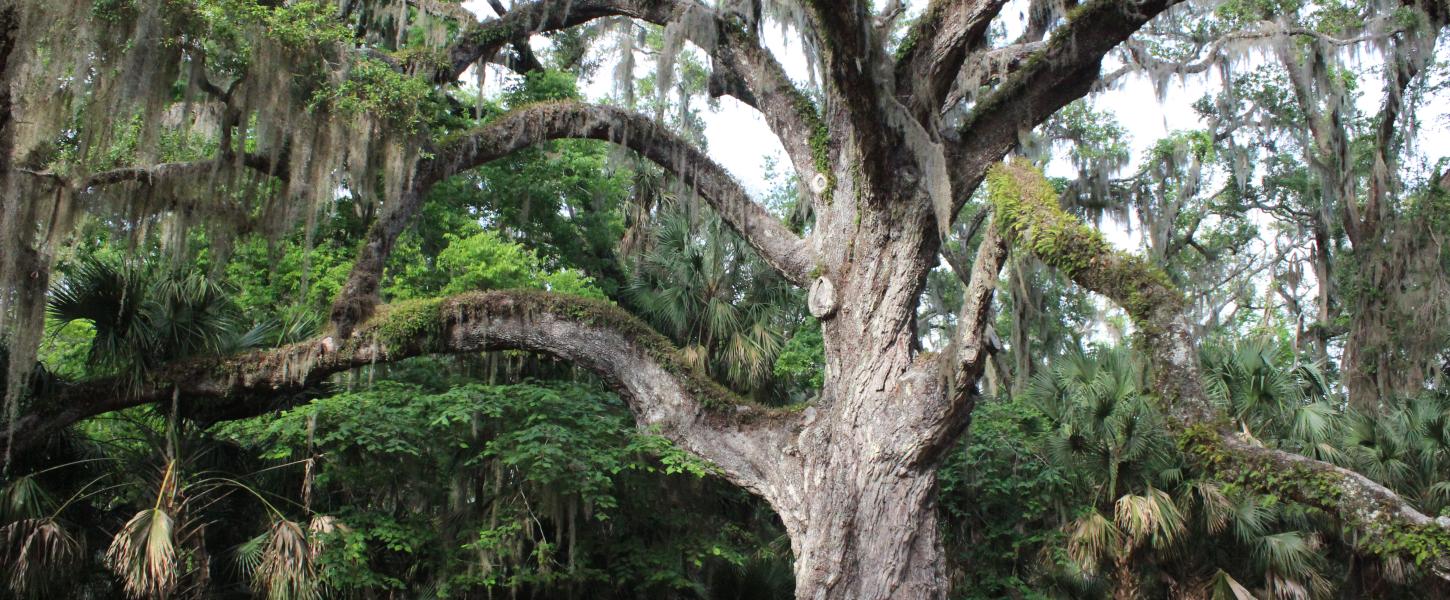 The Tomoka State Park
Paddle along the peaceful Tomoka River at Tomoka State Park, located just off the Ormond Beach Scenic Loop & Trail. There are so many things to see like hiking trails, canoeing and kayaking on the river, and plenty of animal exhibits at this park. There is also an opportunity for hiking and fishing.
Some folks visit Tomoka State Park to see the legendary Chief Tomokie's 40-foot monument and tour the areas where Native Americans once resided. Others seek refuge from the sun and sand of the neighboring beaches in a location where live oaks and palm trees provide a shaded haven. Florida wildlife, ranging from birds of all types to the rare West Indian manatee, may be seen in their natural environment.
You may either launch your own boat or hire one from Tomoka Outpost, located just within the state park. This little camp shop is managed by a wonderful bunch of highly knowledgeable individuals about the area and can tell you all about the interesting facts and features of the kayaking trails.
After your paddle, unwind on the patio with some cool beverages and a spectacular view. If you want a retreat for a few days, Tomoka State Park also includes a campsite with sites close to the river's edge. River Grille is a riverside restaurant with stunning views, local brews, and delectable food. It's a fantastic location to dine after your trip, which is just across the corner from Tomoka State Park.
Dunlawton Sugar Mill Botanical Gardens
The Dunlawton Sugar Mill Botanical Gardens is another famous site to visit while in Daytona Beach. The gardens are home to the remnants of a 19th-century sugar mill, which has the country's most comprehensive sugar grinding equipment. This spectacular garden has various interactive exhibits that will keep the whole family interested and engaged for hours.
The Botanical Gardens of Volusia Inc., a charitable group with no paid staff, established and maintains Sugar Mill Gardens. J. Saxton Lloyd donated the land to the County of Volusia in1963, and the non-profit Botanical Gardens of Volusia Inc. has been operating it since April 1988.
Giant dinosaur statues are at every corner, which are the remains of Bongoland, a 1950s amusement park. Beautiful botanical gardens, indigenous trees, a butterfly garden, and species of bromeliads, cactus, and ginger surround these English sugar mill ruins. The museum is open to the public every day from sunrise to dark.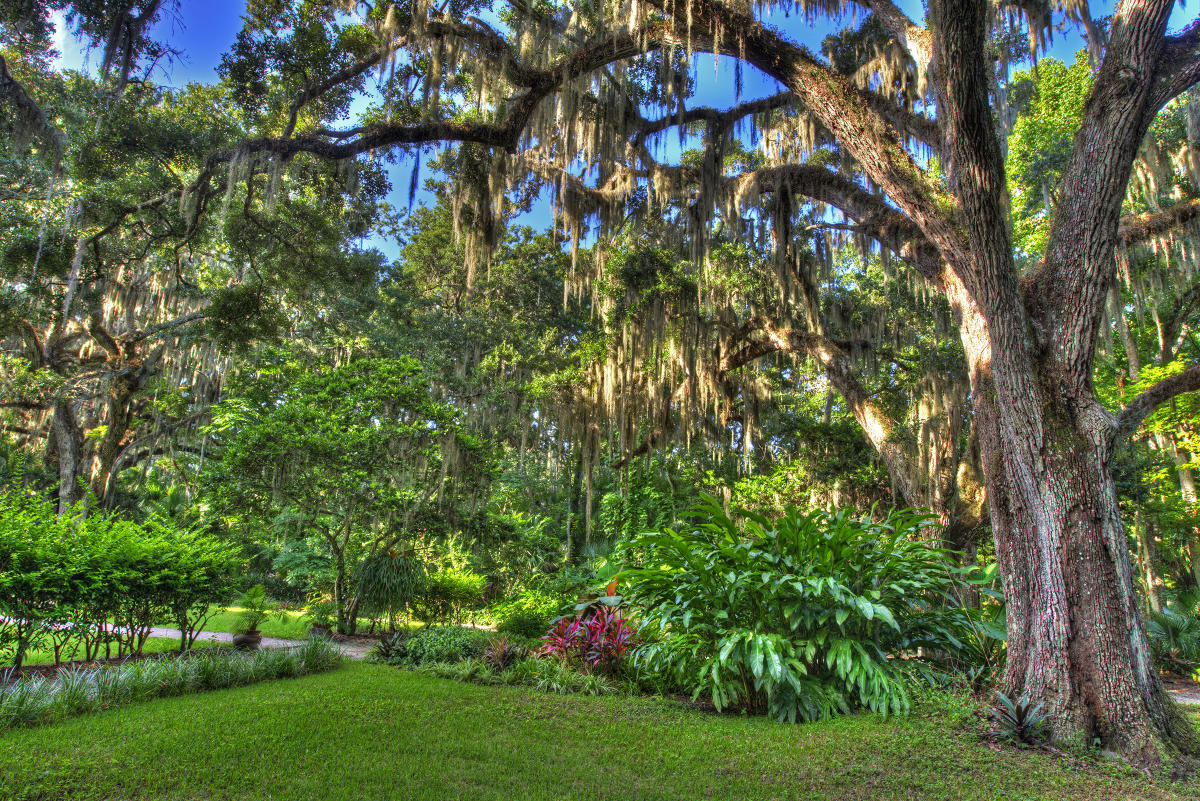 Southeast Museum of Photography
The Southeast Museum, which grew out of Daytona State College's active photography program, is the Southeast's only museum dedicated to photography. After establishing itself as the Gallery of Fine Arts, the museum opened in 1992 as a public service of Daytona State College.
The family will enjoy wandering through the exhibits, including changing art. The museum features rotating displays of historical and contemporary photography, as well as educational conferences, film screenings, adult and child education programs, print viewing in its permanent assortment, and research in its vast library.
Since its inception, the museum has hosted over 400 exhibits, published 50 monographs and catalogs, and organized over 1,000 symposia, seminars, and other events. The event and admission are both free, while parking is accessible for visitors. This is a must-visit site for anyone who appreciates photography while in Daytona Beach.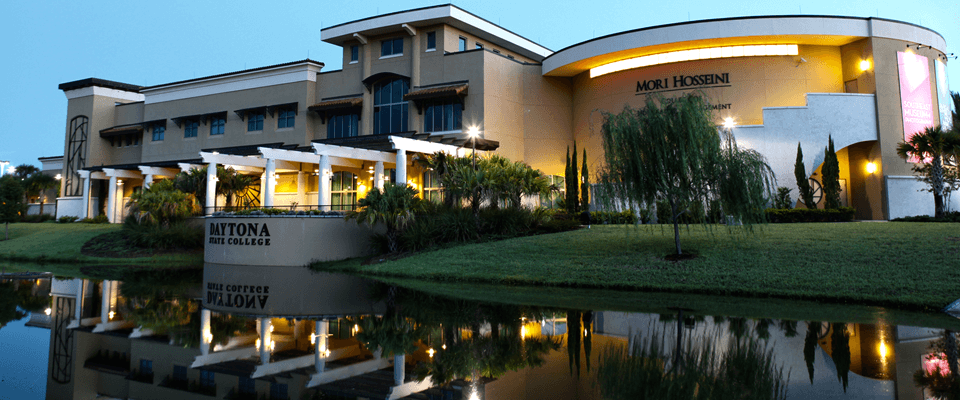 The Casements
Check out what Daytona Beach is all about by exploring inside this popular venue. There are so many things to do in Daytona Beach with Kids. One popular option is The Casements. The Casements, so named because of the mansion's enormous hand-cut casement windows, has been lovingly renovated to serve as the Cultural Center for the City of Ormond Beach, Florida.
The Casements has been classified as a Florida Heritage Site and is formally listed on the National Register of Historic Places. Across the year, the Casements organize a variety of activities.
Exercise, dance, and art lessons are taught in the home's numerous rooms. There is also a culinary class available in the home's kitchen. Additionally, you may hire the venue for special events such as wedding receptions, social gatherings, and memorial services.
The kids will enjoy seeing the special exhibits, including historical Boy Scouts of America mementos and a display of Hungarian festival attires and antiques. The family can explore the museum, take a trolley ride, or go shopping with lots of great shops nearby.
Final Thoughts
After reading this article, you should have plenty of things to do in Daytona Beach with Kids for your next visit. Hopefully, it helped narrow down all the possibilities by giving you 15 great options to please everyone in the family. There are so many things that you and your children can do in the area. From visiting a NASCAR speedway, exploring state parks, or taking part in water activities, there is something available for everyone to enjoy.
More about our TFVG Author
A seasoned traveller, Dad, and avid sports tourist, James foundered The Family Vacation Guide to share his expert vacation experiences- especially when it comes to being a travelling family man.
Featured in Travel articles such as Travel + Leisure, TripSavvy and SFGate, you know you're reading some of the best vacation tips online.