Are you planning a trip to Newport Beach, California with your family, but don't know where to start when it comes to activities? Newport Beach is a bustling, exciting area, and it's easy to get a little overwhelmed with all of the choices available to you.
To make it easier, we've broken down the 11 best things to do in Newport Beach with your family!
Or are you hoping to find more great beaches in Southern California? You might find our guide to the best family beaches in Southern California handy to prepare you for your next trip.
Newport Beach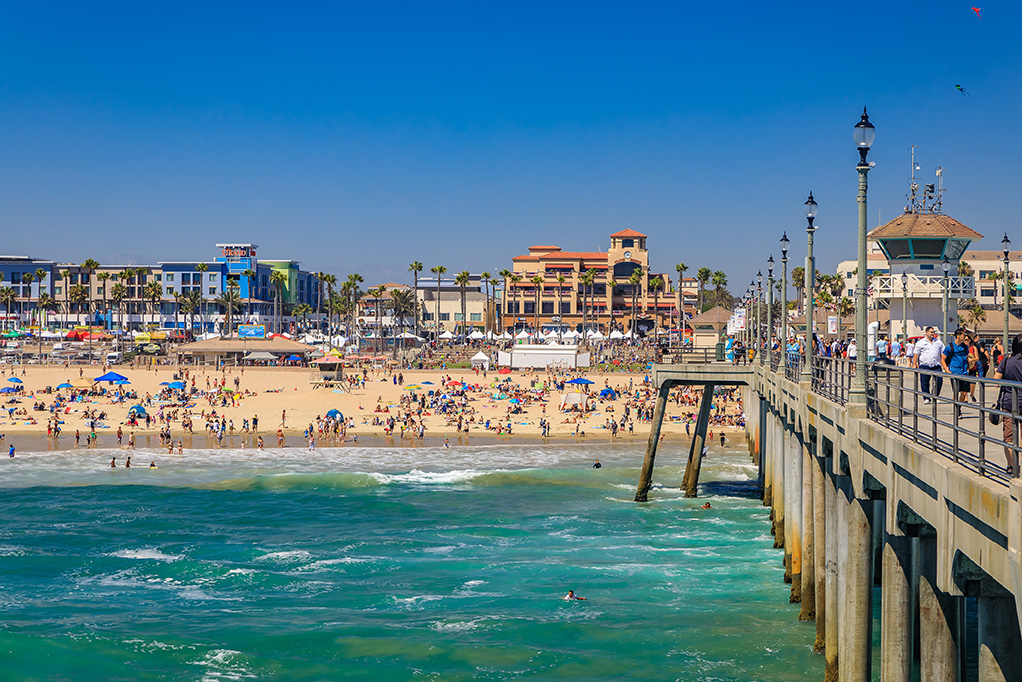 Newport Beach itself is really the star of the show in this area.
Spanning over eight miles from the Santa Ana River all the way down to Crystal Cove state park at the end, Newport Beach is a gorgeous strip of pacific coastline for you and your family to enjoy.
Open from 6 AM to 10 PM, the beach is a lovely spot at any time of day. Fire rings located near Balboa Pier make for a great gathering space for making s'mores and watching the sunset, and the many amenities along the beach make your day at the beach both memorable and comfortable.
As it is a public space, there are rules and regulations concerning pets, alcohol, and grilling—be sure to check the Newport Beach website for the full list of guidelines.
Centennial Farm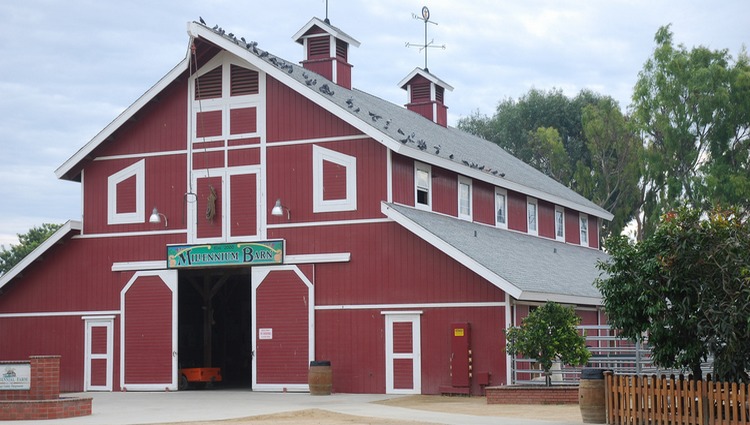 The Centennial Farm at the Orange County Fair and Event Center is a working farm built with kids in mind and with the goal of teaching them about the importance of agriculture in our everyday lives.
This three-acre farm is complete with a whole menagerie of livestock and a wide variety of gardens for you and your kids to explore. With two types of tours—Discovery Days and the Junior Farmer Tour—plus all sorts of education materials, kids of all ages will have a blast as they learn about how a farm works.
On the farm, you will have the chance to meet all kinds of livestock like goats, sheep, pigs, cattle, oxen, chickens, and many more. There's even a pig cam to watch! You might even catch a few bees buzzing around from the resident hives located at the back of the garden.
Rare fruit trees and herb gardens are open for all to see, along with many more conventional crop types for your kids to learn about how, when, and where they grow.
Seasonal classes are offered year-round, so be sure to check the website to see if there might be a cooking or crafting class that your family would enjoy!
Admission to the farm is free, but each class varies in price, so make sure to read the description carefully.
Marina Park
Do your kids love the ocean? Are they interested in sailing? If they are, check out Marina Park Community and Sailing Center!
Marina Park is a huge 10.5-acre park located in Newport Beach that comes complete with a seafaring, nautical-themed playground, basketball courts, a fitness circuit, and a catering and picnic area.
As a bonus, there is also Marina Park's own restaurant, the Lighthouse Bayview Café.
The Lighthouse Bayview Café menu spans from morning all the way to happy hour with their extensive brunch, dinner, dessert, and cocktail menus. Plus, they have a breakfast, lunch, and dinner kids menu, to-go menus, and a great Taco Tuesday complete with margaritas.
Marina Park is not just a park, though, it's also a sailing center. Here, you can rent kayaks and stand-up paddleboards, and for those who are a little older, you can even sign up for sailing classes through the Orange Coast College's School of Sailing and Seamanship!
A variety of other programs and classes are also available for people of all ages.
Ample paid parking is available at Marina park through the ParkMobile app. Fees vary from class to class, so be sure to check out their website for all the details.
Discovery Cube's OceanQuest
If your kids are fascinated by the ocean and all the little critters that live there, then Discovery Cube's OceanQuest is the perfect place for your little scientists.
Based on the principles of STEM, Discovery Cube's OceanQuest teaches kids through a variety of exhibits that detail Newport Beach's history and teaches them about the ocean.
Kids can pet all sorts of little sea creatures at the invertebrate tanks and look at photographs, artifacts, navigational equipment, and nautical models that will take them on a journey through Newport Beach's rich history.
Activities also include pulley races, designing your own flag, a Morse Code challenge, and a course in tying boating knots.
Discovery Cube's OceanQuest has also partnered with Newport Whales' Whale Watching Program to provide a whole new world of first-hand education for you and your kids. With a pre-cruise presentation, you will learn all about what you'll see out on the water.
The Newport Whales' package, starting at $41 per person, includes a 2.5-hour whale watching cruise, OceanQuests' Marine Mammal Presentation, and admission to the Discover Cube OceanQuest Museum.
Balboa Fun Zone
If your family loves amusement parks, you're going to love the Balboa Fun Zone.
Opened in 1936, the Balboa fun zone is one of the oldest amusement parks on the west coast and remains at the top of the list of fun and exciting places to go alongside Disneyland and Knott's Berry Farm.
The Balboa Fun Zone runs along a boardwalk and includes an arcade with a wide variety of games, a nautical museum, various shops and restaurants, and even a Ferris Wheel.
Previously owned by Discovery Cube, the Balboa Fun Zone was recently sold in 2021 to Chartwell Real Estate Development. Chartwell Real Estate is owned and operated by the Pyle family, who take a special interest in beloved historical landmarks. The Pyle family intends to restore the Balboa Fun Zone to its former glory, though a specific timeline has not yet been made public.
Admission to the Balboa Fun Zone is free, and Ferris Wheel tickets are $5 per passenger.
Once Upon an Island
If your kids are dying to meet their favorite Disney characters but waiting in line for hours for a five-minute meet-and-greet with Ariel doesn't sound too appealing, Once Upon an Island is perfect for your family.
At Once Upon an Island, there is a wide range of activities for your kids to take part in. From tea parties with classic Disney princesses, treasure hunts with pirates on the beach, swimming with mermaids, and birthday parties, there is an endless amount of fun to be had.
Once Upon an Island also does birthday parties and Private Princess Experiences where your child can have a makeover, a tea party, or even be turned into a mermaid for an afternoon along with their favorite princesses.
Prices vary depending on which package you and your child choose.
Newport Surf Camp
If your kids are interested in surfing, the Newport Surf Camp is the perfect introduction.
At the Newport Surf Camp, kids spend the morning at the beach with trained surfing instructors who will teach them the beginning ins and outs of surfing. The camp runs from 8 AM to 12 PM. But, if you choose, you can stay at the beach all afternoon for bodyboarding and other activities.
Both group and private lessons are available, and prices vary on the number of days and type of lesson you decide to book.
TeWinkle Park
Looking for a relaxing afternoon with no schedules or events to run to? Try TeWinkle Park!
TeWinkle Park is located in Costa Mesa, which is just a quick ten-minute ride north of Newport Beach. At 49-acres, TeWinkle Park is massive and provides a giant range of amenities.
Featuring bathrooms, grills, playgrounds, tennis, baseball, and softball fields, open fields, bleachers, and even an amphitheater, TeWinkle park really has it all. There is also a lake and several dozen picnic tables perfect for a relaxing dinner with your family.
Balboa Pier
Want a lot of activity options in one place? Balboa Pier is home to the Balboa Fun Zone and all of its amenities including the Ferris Wheel and the arcade, Ruby's Diner, which is a popular retro-themed dining spot with great views, and prime fishing spots.
If you're teaching your kids to fish for the first time, this could be the perfect spot. Balboa Pier is a public pier, meaning no fishing licenses are required!
Upper Newport Bay Nature Preserve
If your family likes to hike and take in the beauty of nature, you'll love Newport Bay Nature Preserve.
The Upper Newport Bay Nature Preserve spans a whopping 135 acres of the overall 1,000-acre space that makes up the Upper Newport Bay Nature Preserve and Ecological Reserve. In short, there is a near-endless open space for you and your family to explore.
Open seven days a week from seven AM to sunset, the 135-acre nature preserve offers countless opportunities for various outdoor activities for you and your family to enjoy.
Hiking, horseback riding, cycling, and jogging are all possible on the nature preserve's many equestrian, bike, and hiking trails for you to explore. Also, no need to worry about leaving your furry friend behind as dogs are permitted on leashes!
If you and your family are interested in bird watching, Upper Newport Bay Nature Preserve is home to three of California's more sensitive bird species: the Californian Gnatcatcher, the San Diego Cactus Wren, and the Burrowing Owl. Grab your binoculars and see if you can spot them!
Restrooms are available as well as a gift shop, an Interpretive Programs Center, and scenic overlooks providing views of Newport Bay. Nearby at Newport Dunes Resort, camping is permitted.
Crystal Cove State Park
Looking for a relaxing day out with your family on the beach? Crystal Cove State Park, officially established in 1979, is a gorgeous, sprawling state park boasting 3.2 miles of Pacific coastline and countless opportunities for outdoor activities.
If your kids love to look at all of the little fish and animals native to the area, the tide pools could be a great place to start. As this is a protected state park, there are rules and regulations to how individuals conduct themselves around the tidepools. A complete set of rules and a comprehensive field guide are listed on the park's website.
18 miles of hiking trails wind their way throughout the park's staggering 2,400 acres, and three campgrounds are accessible by these trails. There is one campground in one of the canyons, and two more that are at higher elevations.
This park provides the chance for your little tree huggers to see endangered coastal sage scrub plants, and along the lower trails, you will find sycamores along the banks of Moro Creek.
Walking tours through the Crystal Cove Historic District are also available. This walking tour will take you through the streets of the historic district, and give you all sorts of fun facts on the many small cottages built there in the 1920s and 30s.
Admission is $15 per vehicle, and annual passes are available as well.
Final Thoughts
Newport Beach California truly is a gorgeous gem of a place chock full of fun things to do for all kinds of families with all kinds of hobbies and interests. A great bonus if you're vacationing on a budget—many of these attractions require small admission fees or no admission at all!
There really is something for everyone, and for every pace you want. From hiking, horseback riding, and surfing, to science museums and princess makeovers—if you want to just relax and watch your kids play or have a jam packed-day with them, you'll be able to find something each of your little ones will enjoy, and that you'll enjoy too!
Since many of these attractions are state parks and nature preserves, always make sure to pack the right equipment to stay safe and keep your trip fun. Always look over the rules and regulations on the attraction's website before going to make sure that your family's trip remains safe and uninterrupted.
No matter what you plan to do, you'll be sure to have an amazing, exciting, and memorable time at Newport Beach, California!
More about our TFVG Author
A seasoned traveller, Dad, and avid sports tourist, James foundered The Family Vacation Guide to share his expert vacation experiences- especially when it comes to being a travelling family man.
Featured in Travel articles such as Travel + Leisure, TripSavvy and SFGate, you know you're reading some of the best vacation tips online.