Whether planning a California vacation or living in Long Beach, there are multiple ways of getting to Disneyland. Transportation in California is complicated and can be rather crazy, but we've got you covered.
In truth, the best way to get to Disneyland from Long Beach depends on your family. But the good news is that there's a perfect method for everyone. Below, read about all the ways to get from Long Beach to Disneyland. That way, you can choose what works for you.
How Far is Long Beach from Disneyland?
The distance between Long Beach and Disneyland is only about 26 miles, but because roads and highways are winding, the driving distance between Long Beach and Disneyland is roughly 42.5 miles.
It typically takes about 30-40 minutes to drive from Long Beach to Disneyland without traffic. However, as any Southern Californian will tell you, traffic is unpredictable and can be severe.
Additionally, there are multiple routes and other factors to consider—more on all of that below.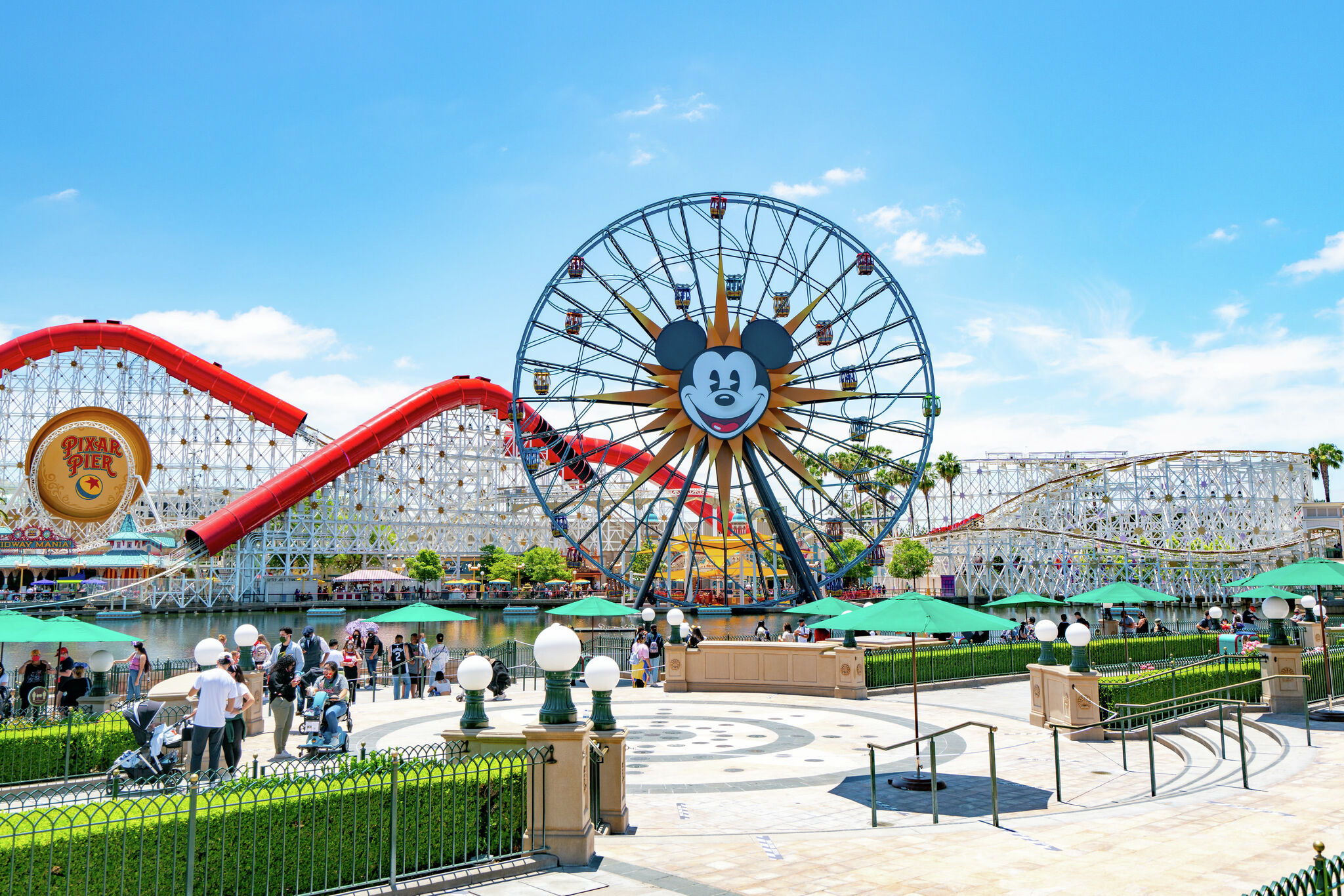 Driving to Disneyland from Long Beach
There are a few routes you can take from Long Beach to Disneyland, and each has its merits. We'll talk about those instead of wasting time giving turn-by-turn directions (that's what your phone is for).
Be aware that you may have to pay for parking at Disneyland. At this time, theme park parking is $25 for non-resort guests. You can and should reserve parking ahead of your visit.
Take CA-91 and Interstate 605
CA-91 is the road that drives into Anaheim and Disneyland, which is why all three routes include that road. What varies is how you get to CA-91 from Long Beach.
Your first option is to take Interstate 605. This route is 28.5 miles long. Without traffic, it takes about 40 minutes.
You'll likely get on the 405 and take that to the 605, then to CA-91. You'll be on 91 for a little over seven miles and then merge onto I-5, which takes you the rest of the way.
Take CA-91 and Interstate 405
Instead of taking the 405 to the 605, you can stay on I-405 to CA-91. This is the longest route, at just over 30 miles. Without traffic, it takes about 45 minutes, but if there are backups on other roads, it may be your best option.
Take CA-91 and Interstate 710
This isn't usually the preferred route, but because it largely avoids major highways, it's a great alternative, especially during rush hour.
Take Public Transportation
Many people don't realize that the greater Los Angeles area is home to a relatively robust public transportation system. As far out as Long Beach and Disneyland, it mainly consists of bus lines, and you can ride the bus to Disneyland.
Riding the bus is the least expensive option; it should cost under $5 per person. However, it will likely take over an hour and could take as many as three.
Because bus routes and times are subject to change, visit the Los Angeles Metro website for exact information.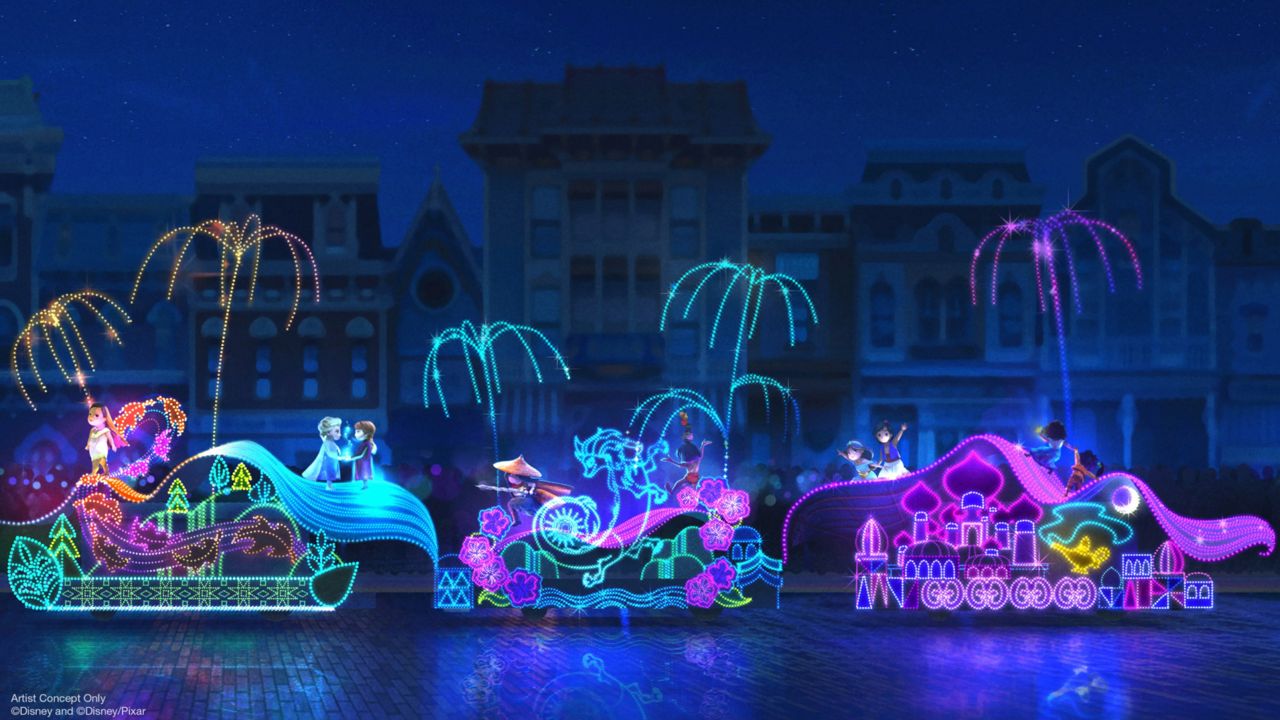 Hire a Car Service, Ride Share, or Taxi
If you don't want to drive your vehicle (or don't have access to one), hiring someone to drive you is another terrific option, but it's pricey, especially for families.
A taxi or rideshare will typically cost between $60-$75, and sometimes even more during peak times and days. Depending on your family size, you may also need to pay an upcharge for a larger vehicle to accommodate everyone. You may also need them to provide car seats.
How Much Time Should You Leave to Travel?
Many factors influence when you must depart Long Beach to get to Disneyland on time. They can occur at your departure site, in transit, or when you arrive.
At Home
It can be challenging to get out the door on time, especially if you have young children (or teens!). You may want to plan on leaving before you need to and give your slower family members an earlier departure time.
In addition, prepare as much as you can the day before you leave. Pack snacks in containers put the strollers in the car, and anything else possible to reduce stress on the morning of your departure.
In Transit
Regardless of how you plan to get to the park, you'll be on Southern California highways, which means there's always a threat of traffic. Roads tend to be busiest during traditional rush hours (about 7-9 AM and 4-7 PM), but there can be backups at all times.
Depending on when you want to arrive, locals recommend departing at least 15 minutes before you need to. If you are driving during rush hour, leave more time.
On Disney Property
Even when you arrive on Disney property, your journey isn't over. You have to park or disembark and then make your way to the park entrance by taking the monorail. This process can take some time, especially if you park far away from the gate.
At the very least, build an extra 15-30 minutes into your departure so you can be in the park when you want.
What Time Should You Leave?
Since delays can happen anywhere, we recommend leaving Long Beach 30-60 minutes before you have to.
If you have flexibility or don't mind missing the rope drop, you can risk it a little more. However, if it's vital to your family to be at the park opening, build an hour into your departure.
Suppose Disneyland opens at 8 AM, and you want to be at the entrance at 7:30 to get a good position for the rope drop. If your travel time is 45 minutes, leave Long Beach around 5:45 AM.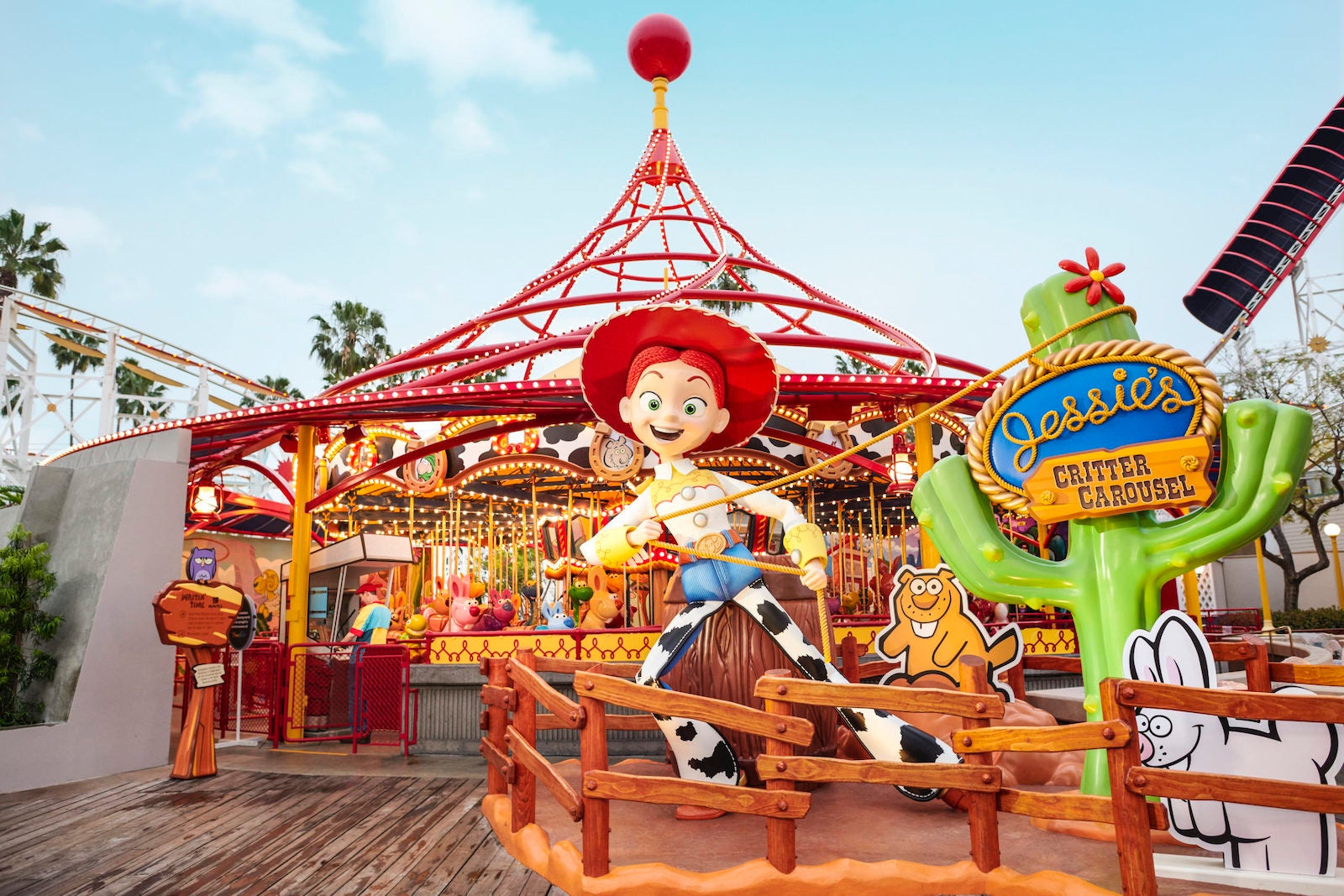 Enjoy Your Day at Disneyland
As you can see, there are multiple ways to get to Disneyland from Long Beach. You can drive or get a ride on a bus, taxi, or more.
The most critical thing is that you and your family get there safely and with minimal stress. That will set you up to enjoy your family's day together in the Happiest Place on Earth!
More about our TFVG Author
A seasoned traveller, Dad, and avid sports tourist, James foundered The Family Vacation Guide to share his expert vacation experiences- especially when it comes to being a travelling family man.
Featured in Travel articles such as Travel + Leisure, TripSavvy and SFGate, you know you're reading some of the best vacation tips online.