Airports are a major hassle when you're trying to get to your resort destination, especially when you have kids. Families with younger children, in particular, don't want to travel by plane for more than a couple of hours.
However, some of the best travel destinations in the world are more than a two-hour flight. If you're willing to put up with some cranky moods and a meltdown, you can relax on a sandy beach while the kids play in the surf.
Here's a look at how long it takes to fly from San Francisco to Hawaii.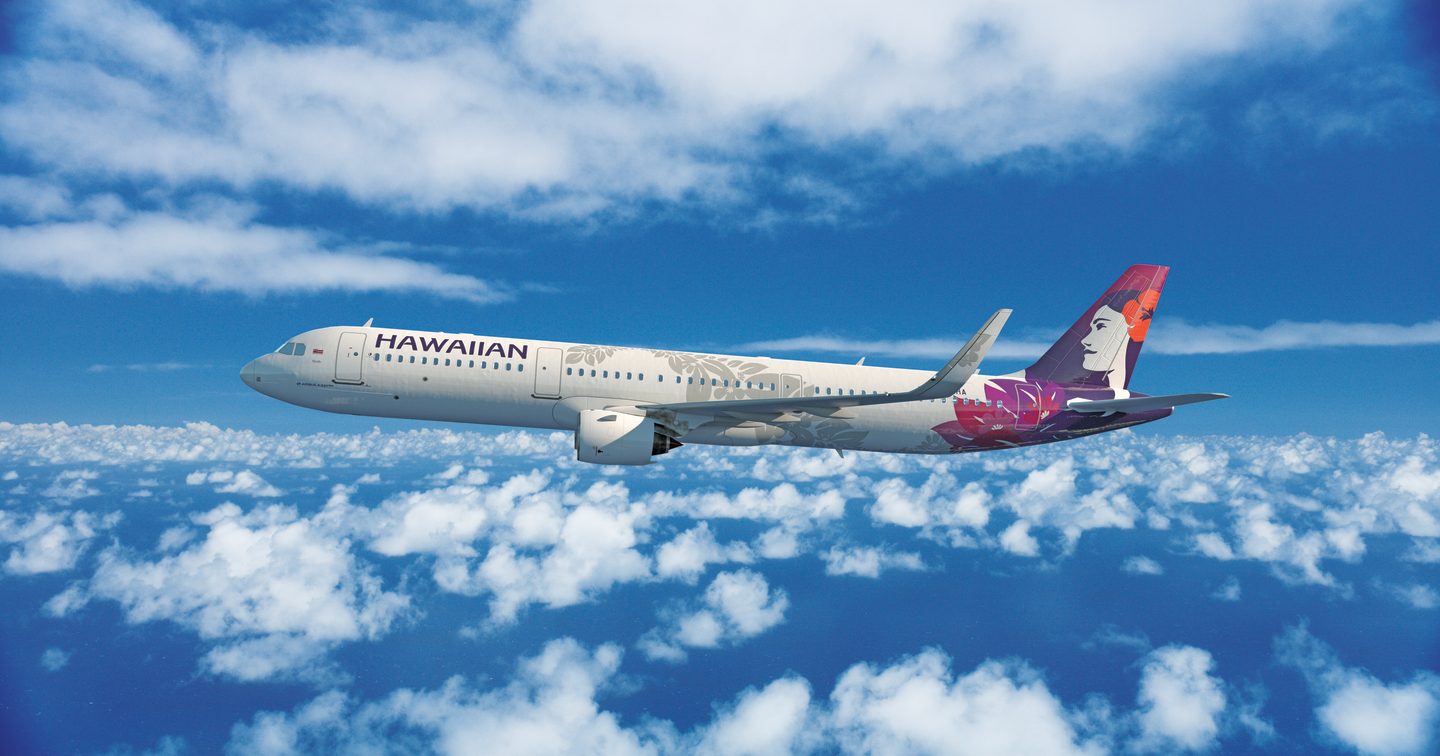 How Far Is San Francisco from Hawaii?
San Francisco in California is 2,338 miles away from Hawaii's islands, or 3,763 km for people using the metric system. It's one of the closest major airports to Hawaii from the US. To put it in perspective, it's about as long as a domestic flight within the US from the East Coast to the West Coast.
Hawaii is about 2,500 nautical miles away from San Francisco if you want to skip the flight altogether. For cruises, this is about five or six days.
How Long Is the Flight?
The flight from San Francisco to Hawaii is about five and a half hours, depending on which island you're landing on. However, you should budget some extra time as you also need to board and off and on the plane. So accounting for boarding, I would say about five hours and forty minutes.
Hawaiian Airports
There are seven airports on the four main Hawaiian islands, Oahu, Maui, Big Island, and Kauai.
Oahu's Airport
Oahu has the David K. Inouye International Airport, the capital of Hawaii. It is the most popular airport in Hawaii, and tourists flock to Oahu to play in the waters of Waikiki Beach. However, if your main destination isn't on this island, you may want to choose to land on another island closer to the place you'll be staying.
Maui's Airports
Maui has three airports, the Kahului Airport, the Hana Airport, and the Kapalua Airport. Depending on your travel plans, you'll probably be going to Kahalui or Kapalua Airport. Kahului is located near the mountains, while Kapalua is closer to more touristy metropolitan areas. Hana Airport is a more local airport for traveling between islands.
Big Island's Airports
Big Island is arguably the most popular tourist destination, and it's reflected in the size and convenience of its airports. Big Island has two airports: the Kona International Airport and the Hilo International Airport. They are both located on different sides of the island and some of the biggest airports in Hawaii.
The Kona International Airport is on the island's western side, near more authentic Hawaiian villages. The Hilo International Airport is located in Hilo, one of the largest cities in Hawaii. They're both great tourist destinations, and each airport is known for its size and luxury.
Kauai's Airport
Finally, Kauai has one airport, Lihue Airport. It doesn't run internationally, so you'll have to fly into one of the larger airports before making it to this piece of paradise. However, it shouldn't be a problem if you're flying in from the US, like San Francisco. Lihue is known as the Garden Isle for a good reason. It's one of Hawaii's lesser-known islands, which means there are fewer crowds. Its abundant nature is excellent for exploration and relaxation.
How Long Is the Flight From Hawaii to San Francisco?
While the flight from San Francisco to Hawaii is a tad longer than most people are comfortable with, Hawaii to San Francisco is a bit better. The flight clocks in at just under five hours, so if you factor in boarding, it'll put you a little over five hours.
The difference in duration is because flights heading toward Hawaii from the US have to fight the wind, but flights going from Hawaii to San Francisco do not, shaving some time off of the flight time. However, it's still pretty long, so you should have some activities prepared for yourself and the kids to make the best of the long flight.
Can I Take a Boat from San Francisco to Hawaii?
Sure, Princess and Crystal Cruise lines offer cruises to Hawaii. They each take about two weeks and stop by all the best cities and beaches in Hawaii. It's an excellent option for those who don't want to fly in and out from the islands but still want to see everything they have to offer.
If you're an experienced sailor, you may want to consider renting a vessel and sailing to Hawaii on your own. Just keep in mind this journey is not for newbie sailors or those faint of heart. Your best option is one of the cruise lines for families with children.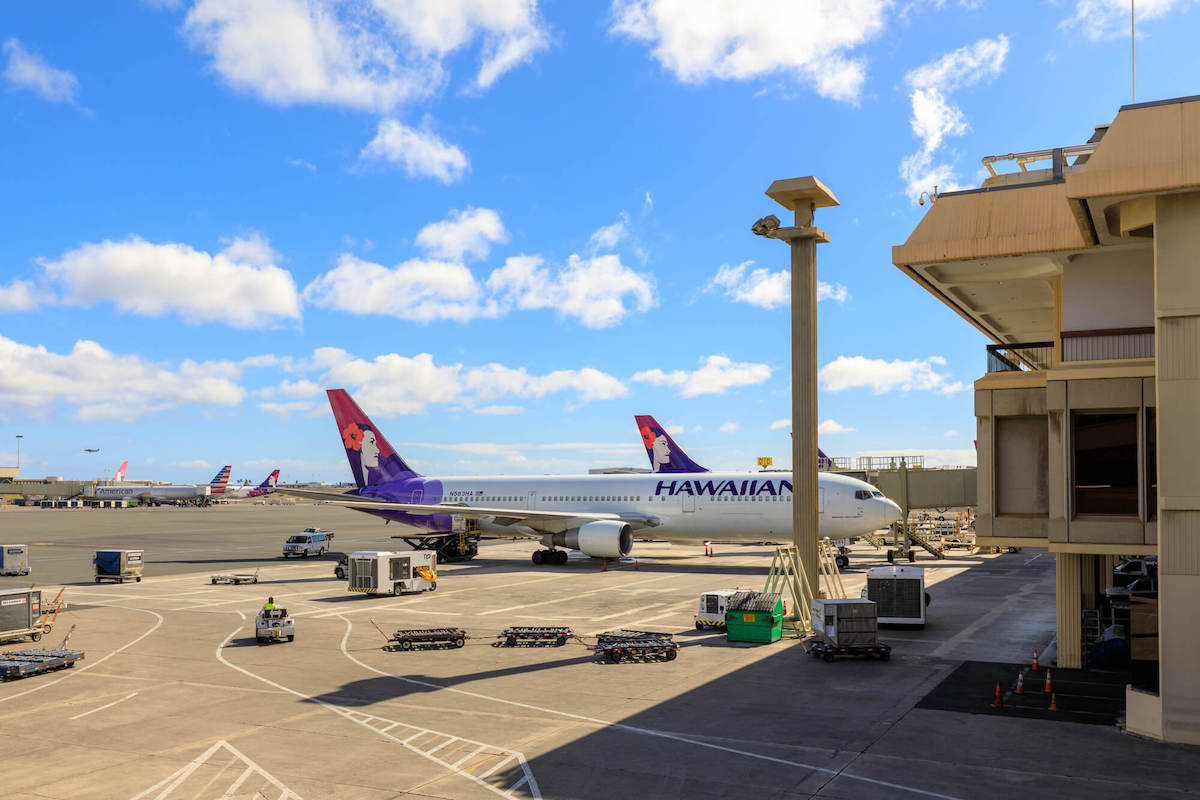 Airlines Between San Francisco and Hawaii
Most major US airlines run from San Francisco to Hawaii, but some smaller airlines are also in the mix. Alaskan Airlines and Hawaiian Airlines, to be precise. They're both smaller airlines, but they can offer better deals on the routes they operate.
Otherwise, you can take your pick. Southwest, American, Delta, Jetblue, United, and more operate out of San Francisco and Hawaii, so pick your favorite. However, keep in mind that not every airline operates out of San Francisco, so if you have an airline you want to use, try flying out of airports nearby like Oakland.
Final Note
Ultimately, there's no shortening the flight between San Francisco and Hawaii. While it's shorter than most anywhere else in the US, it still takes more than five hours to get between these two destinations. However, if you're willing to go along for the ride, you'll be rewarded with sandy beaches, swaying palms, and the sounds of the surf in the background.
Hawaii is a worldwide tourist destination for a reason, its beaches are the best in the world, and there's no other place like it. So download some movies for the kids to watch from Disney Plus and get ready for the long haul.
More about our TFVG Author
A seasoned traveller, Dad, and avid sports tourist, James foundered The Family Vacation Guide to share his expert vacation experiences- especially when it comes to being a travelling family man.
Featured in Travel articles such as Travel + Leisure, TripSavvy and SFGate, you know you're reading some of the best vacation tips online.