Here's everything you need to know about how much Disneyland makes each day.
Disneyland is Disney's California resort that encompasses two theme parks. There's Disneyland which opened in 1955, and Disney's California Adventure which opened in 2001. These fun theme parks have everything you love about Disney magic. 
There are great rides, shows, your favorite Disney characters, delicious food, and incredible resorts to stay at to have the whole Disney experience in California. Disneyland is a massive production that brings billions of dollars of revenue annually and costs millions daily.
If you've wondered how much Disneyland makes daily, you're not alone. Understanding how much they make per day, where they make their money, how much it costs to run the parks, and their annual revenue will help us know how much they make per day.
Where Does Disneyland Make Its Money?
Before we dive into how much Disneyland makes in a day, understanding where they earn their money is helpful. Two theme parks encompass Disneyland. Both theme parks' income help make up the total profit that the parks make.
For the most part, Disneyland will earn money from park admission tickets. With millions of visitors annually, their pricey admission tickets make up a huge chunk of their total income. Other areas where Disneyland sees income include stays at their resorts, parking fees, merchandise from gift shops, food and beverage, and additional park add-ons like fast passes.
Disneyland has a parking capacity of about 85,000 people. Even though they don't always see the parks at total capacity every day, there are still more than 27,000 on average per day visiting Disneyland. When you consider the cost of an adult, a one-day ticket times 27,000 is over two million dollars a day.
We have to remember that many of these tickets are for children under ten years old too, but even still, the price difference isn't drastic enough. Plus, two million per day in park admissions is still less than they could earn since the park has a capacity of 85,000. 
How Much Does It Cost To Run Disneyland?
As we research how much Disneyland makes per day, we have to look at how much it costs to run Disneyland per day to find how much the company makes. It costs roughly two million dollars to keep Disneyland running per day.
Remember that the numbers mentioned below are just estimates and can vary depending on the day, time of year, and more. Let's look at the breakdown of potential costs to run Disneyland per day.
Cast Member Salaries
Disney has to pay their employees like any other company! According to one estimate, there are about 23,000 cast members and around 200,000 employees in total, anywhere from 3,000 to 6,000 working per day. 
There are estimates that Disney has to pay $400,000 on employees' salaries per day across all their parks. If we break it down between all their parks in the United States, that's roughly $44,000 per day just on paying employees. 
Park Maintenance
As a central theme park that's constantly running, rides will need maintenance to keep them up and to run and be safe for guests to ride. With more than 88 attractions, park maintenance makes up a decent chunk of the total cost to run the parks daily.
One source estimates that it costs a little less than $7,500 per day to keep the rides in excellent condition for guests.
Nightly Fireworks
One of the best parts about visiting Disneyland is the nightly firework show that closes down the park. Fireworks aren't cheap, and it's estimated that every night they perform their famous firework show, it costs around $50,000. 
Disneyland Hotels
There are six Disneyland resorts in California, and while not everyone visiting the parks stays at one of these, they are very popular choices for families who want the Disney experience. 
Since pricing can change throughout the year, it's hard to give 100% accurate numbers, but Disneyland spends around $147,000 daily for all hotel operations.
Material Costs
Material costs are a broad term, but this could include everything from food costs, merchandise, and everything in between that Disneyland needs to spend daily to keep up with demand. Disneyland spends approximately $211,250 per day on materials for various things throughout the parks.
Additional Costs
When it comes to running a theme park, there are plenty of additional costs that will come up. Some examples of additional costs include landscaping, which Disneyland is known for its beautiful landscaping, and other lawn maintenance.
Based on the number of acres at Disneyland, we can assume that they spent $1.69 million on landscaping in one year. Breaking that down, it could be around $200,000 at least per day. 
Disneyland's Annual Earnings
Now that we know it costs more than $2.5 million to keep Disneyland running per day let's start looking at their annual earnings so we can further break that down into how much they make per day.
The best way to do this is to look at the Walt Disney Company annual report. According to their 2019 annual report, the Walt Disney Company made $26.2 billion in a fiscal year. Of course, this number is based on all their theme parks, so we'll need to break it down further.
If you take $26.2 billion and divide it equally by all their parks, that's roughly $4.36 billion per theme park annually. Remember, this number is just a blanket number. Some parks might make a little more than others, but it's a good starting point and estimate how much each park makes annually. 
Disneyland's Daily Profit
Now for the fun part. Let's take that $4.36 billion and divide it by 365 to find out how much Disneyland makes per day! Even though Disneyland isn't always open 365 days per year, this will make things easier and still be pretty close to the accurate number.
So, after this simple math problem, we can conclude that Disneyland makes $11,963,470.31 daily! Granted, this is before you calculate all the costs it takes to run the park per day, but even after subtracting $2.5 million from $11,963,470.31, the park is still raking in $9,463,470.31 per day.
The Future of Disneyland Profits
Much of the numbers we discussed are from the 2019 fiscal year, so well before COVID-19 shut down the world. Of course, Disneyland saw a drastic dip in their daily and annual profits in 2020 and even through 2021 due to social distancing precautions in place and the new reservation system they set up in many of their parks.
As our world slowly changes back to normal, or what some might call the new normal, we're confident Disneyland will continue to make billions of dollars in profits every year and millions a day.
With more people getting excited to get back to Disneyland and experience the Disney magic finally, people are going to be more inclined to spend more time in the parks, which equates to more money on tickets, food, lodging, and other things while they visit. 
There are reports that in the first quarter alone of 2022, Disneyland's profits have more than doubled since the same quarter in 2021. In 2021, their first-quarter profits were $3.6 billion, and during the same time, in 2022, profits were $7.2 billion.
With this drastic increase, we think it's safe to say that Disneyland will continue to be a significant earner throughout the years and will probably continue to surpass their previous years' earnings each year.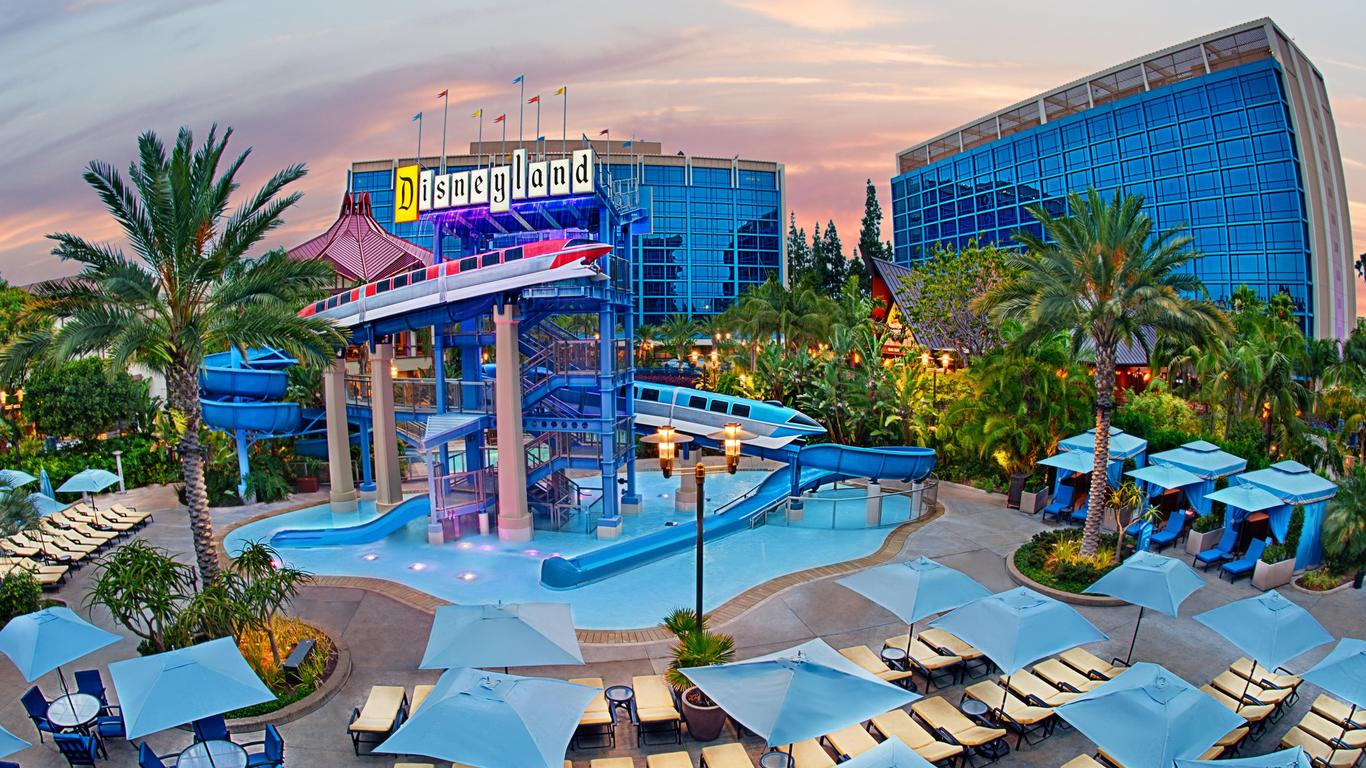 Frequently Asked Questions
Disneyland is a magical place, and there's a lot that goes into the day-to-day operations of the park and the rest of the Walt Disney World resorts. Here are a few of the most frequently asked questions other Disney lovers are wondering about Disneyland's income.
How much does it cost to run Disneyland every day?
While it's hard to pinpoint exactly how much it costs to run Disneyland daily, when we divide Walt Disney World's total income in 2019 of $14.015 billion by all their parks, we can estimate that it costs around $5.49 million per day.
How much is Disneyland's electric bill?
Based on information from Disney World, we can assume that Disneyland's electric bill will be well over a million or so dollars per year. This can vary depending on the park and how many daily rides are running.
How much does a Disneyland princess get paid?
How much a Disneyland princess will get paid will vary on the experience and how much they work. When working full-time, most Disneyland princesses will make around $60,000 per year, but since many often work part-time, this is often far less. 
Are they closing It's A Small World?
Disneyland's popular It's A Small World ride will not permanently close. In 2023, they will close for renovations and then open again less than a month later.
So, How Much Does Disneyland Make Each Day?
The Walt Disney Company is one of the most profitable organizations worldwide. With so many park admissions, hotel guests, and purchases of food, drink, and merchandise, they're making billions of dollars annually. They make a lot of money, but they also spend billions to ensure they provide the best possible guest experience. 
Disneyland is a profitable park. Even though it costs about $2.5 million to keep the park running daily, they still make over $9 million per day after spending everything it takes to keep the lights on.
More about our TFVG Author
A seasoned traveller, Dad, and avid sports tourist, James foundered The Family Vacation Guide to share his expert vacation experiences- especially when it comes to being a travelling family man.
Featured in Travel articles such as Travel + Leisure, TripSavvy and SFGate, you know you're reading some of the best vacation tips online.