If you're looking for a resort-style vacation in the Caribbean to take your family to, Cuba needs to be on your list. The beautiful island has fantastic beaches, delicious food, and plenty of history to learn about with the whole family. The best part is that Cuba is a pretty affordable country to visit once you get there.
While there's nothing wrong with staying in a vacation rental or traditional hotel, sometimes a resort is the best option when traveling with family. These complexes have a little bit of everything, meaning no one will ever get bored.
As you plan your getaway to Cuba, you've probably noticed there are several resorts to choose from. Take a look at the best family resorts in Cuba.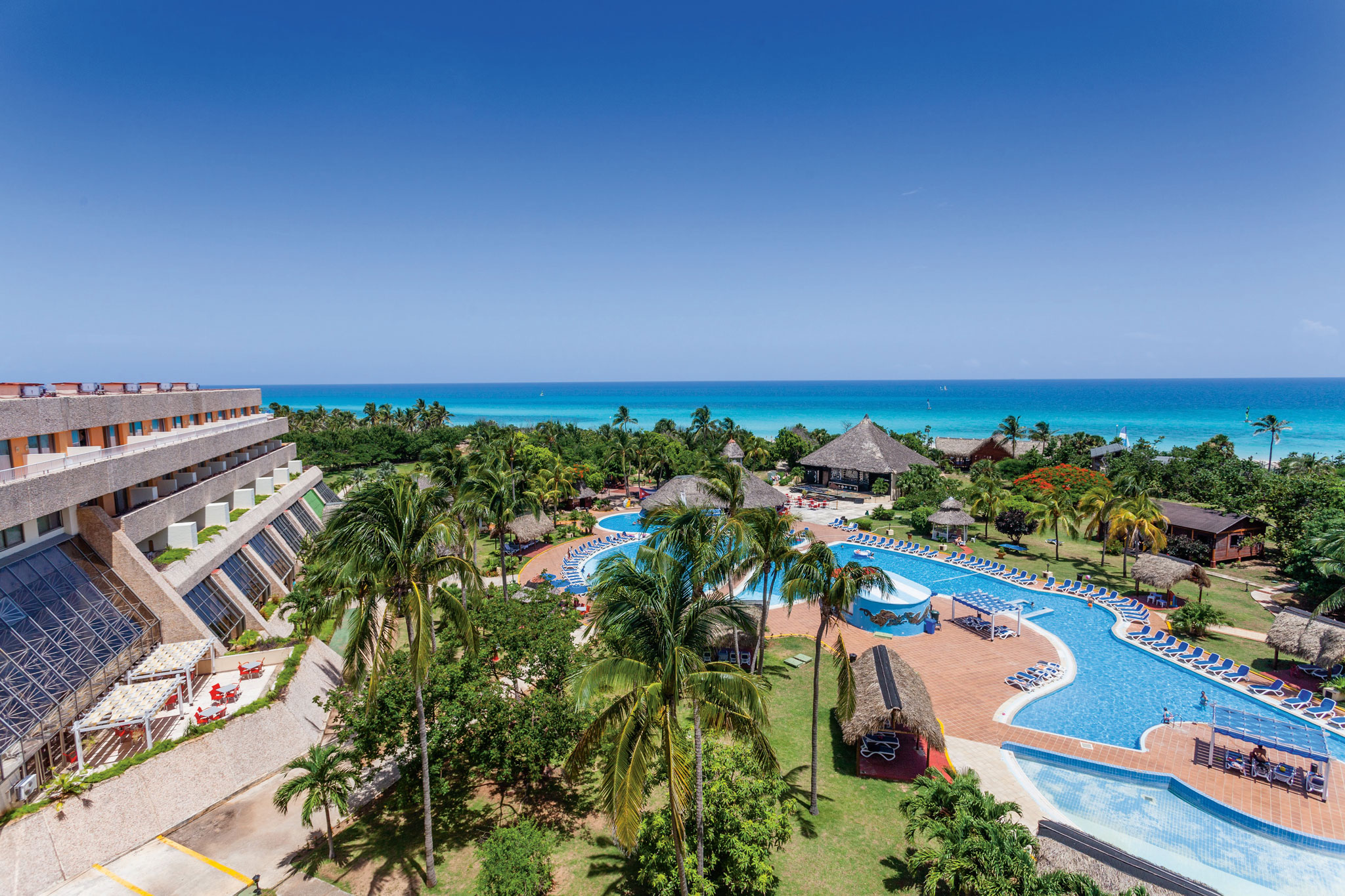 Hotel Tuxpan Varadero is a beautiful resort in Varadero, Cuba. This beach town is about two hours east of Havana but well worth spending your vacation at. It's one of the several all-inclusive resort options in Cuba.
This 4-star resort has everything you and your family need to enjoy the time of your lives in Cuba. The hotel is on Varadero Beach and has some fantastic views of Cuba's beautiful waters and the sugar-white sand.
Not all resorts provide guests with direct beach access, but Hotel Tuxpan Varadero does. While looking at the beach is beloved by most, not everyone enjoys spending hours in the sand. If you prefer a pool, then you can lounge at their pool while soaking up the sun.
Other amenities at this resort include several dining options, water sports on the beach, and a kids' club if you need some time without the kiddos. There are golf courses nearby if you want to hit the green.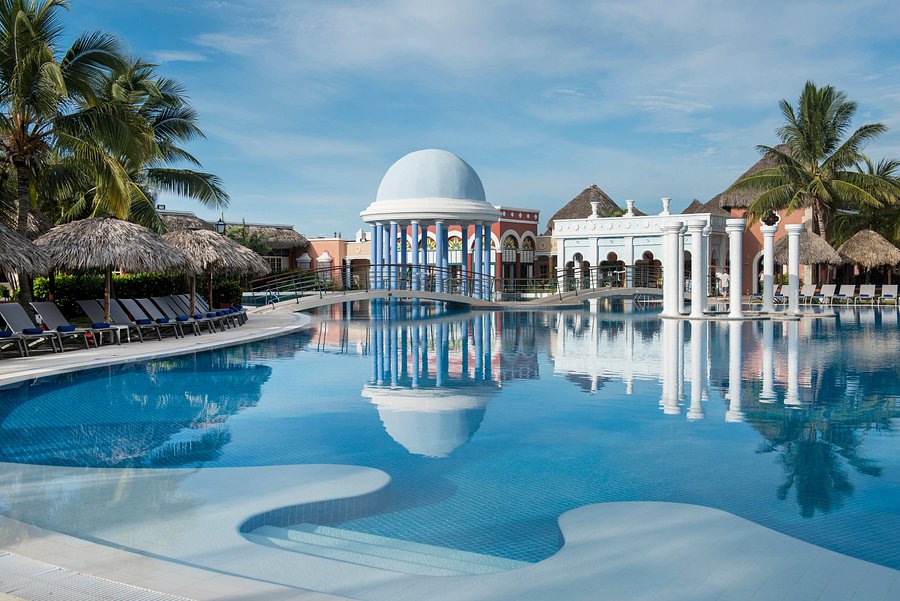 One of Cuba's top resort destinations is Iberostar Selection Varadero. They offer an all-inclusive option that is appealing to most travelers. As one of the only 5-star resorts in the country, it's no wonder why this is one of Cuba's top destinations for families.
The resort has 386 rooms of varying sizes. You can get away with double bedrooms for smaller families, but they also offer suites and larger units for large families. Depending on which room you get, you'll have a great view of the beach and ocean.
This resort has something for everyone, regardless of age. There are three swimming pools, one of which is dedicated to children. Your kids will love playing in the water and meeting other kids on vacation. There's also a small water park-style area that kids love.
Other activities at the resort include beach volleyball, kayaking in the ocean, snorkeling, basketball, and soccer. They also have an indoor kids' club for those between four and 12. If you need a babysitter for the evening, you can call the front desk to arrange that.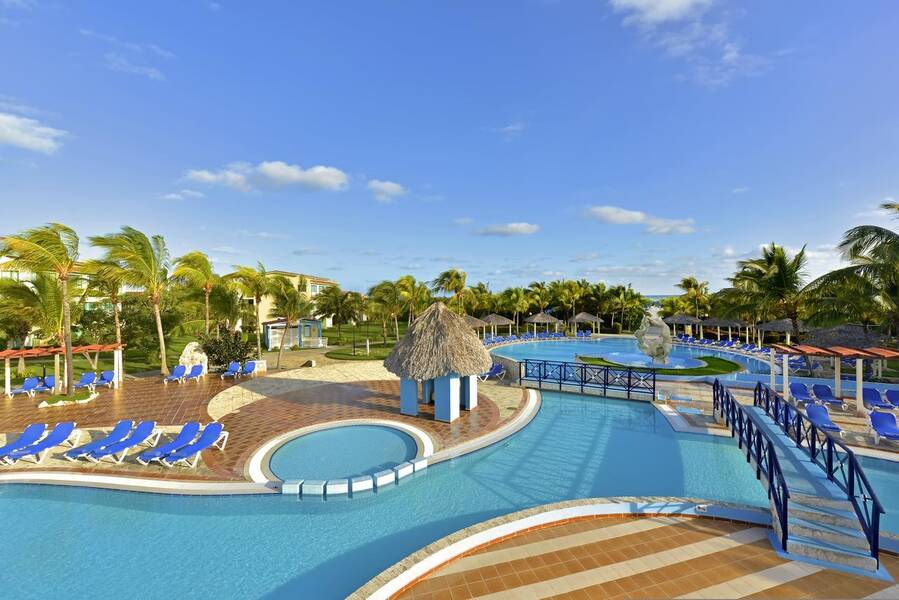 Further to the east of Varadero is Jardines del Rey, and Hotel Mojito. It's nestled on the beautiful Cayo Coco Beach and is a large-scale, all-inclusive resort. Much like the other excellent resorts on the island, there's something for everyone at Hotel Mojito.
There are about 350 rooms at this resort, and they all have a bright Caribbean theme to them. Standard rooms are great for small families and larger options for families with more than four members. People love that they leave welcome treats out for the kids in the rooms.
There are several pools for you and your family to use. They have one for children that include a playground nearby. They also have an adults-only pool when you need a break from your little ones. They also offer plenty of space on their private beach.
Other amenities at Hotel Mojito include a fitness center, tennis courts, on-site spa, three restaurants, scuba diving, paddleboarding, windsurfing, and kayaking. Families can take dance lessons, listen to live music, and more together. If you need a night out, consider using their babysitter services.
Sol Cayo Coco is a stunning all-inclusive resort on Flamenco Beach. The resort features bungalows that offer privacy, unlike a traditional resort and direct beach access. The cottages are spacious and act more like a home away from home than conventional hotel rooms.
You and your family will have access to a fridge, wet bar, and microwave in your room. Many of them come with a terrace or balcony so you can enjoy your morning coffee or evening cocktail with the ocean breeze blowing in your hair.
Many of the resorts on the island are large, but Sol Cayo Coco may be the largest. They offer five swimming pools and lagoons for guests to use. You can spend some days on their private beach, and then the others lounging at one of the several pools.
Five bars and restaurants on the property offer kid-friendly options and advanced options for adults. Other activities you can do while at Sol Cayo Coco include visiting their on-site movie theater, taking your kids to their kids' club for the day, riding horses on the beach, and more.
Melia Las Antillas is one of the many resorts in Varadero, Cuba. It's a 4-star hotel that offers an all-inclusive package for families. This resort is for families with children 16 years of age and older. If you have children younger than 16, you'll want to consider the other resort options on this list.
When booking your stay at Melia Las Antillas, you can choose between conventional hotel rooms or something larger like a bungalow. The standard rooms range from double beds to suites, while the cottages offer a homier experience for families.
The resort sits on a large property with lush gardens and a sandy beach. You're also close to other attractions in the area, like the Varadero Dolphinarium. As you explore the grounds, you'll see ponds, bridges, and pavilions for you to relax in.
They have a shallow-entry pool with a waterfall, hot tubs, lounge chairs, an on-site spa, and a stage where live music is regularly occurring. Of course, there's the beach too, which offers water activities when you don't want to be by the pool.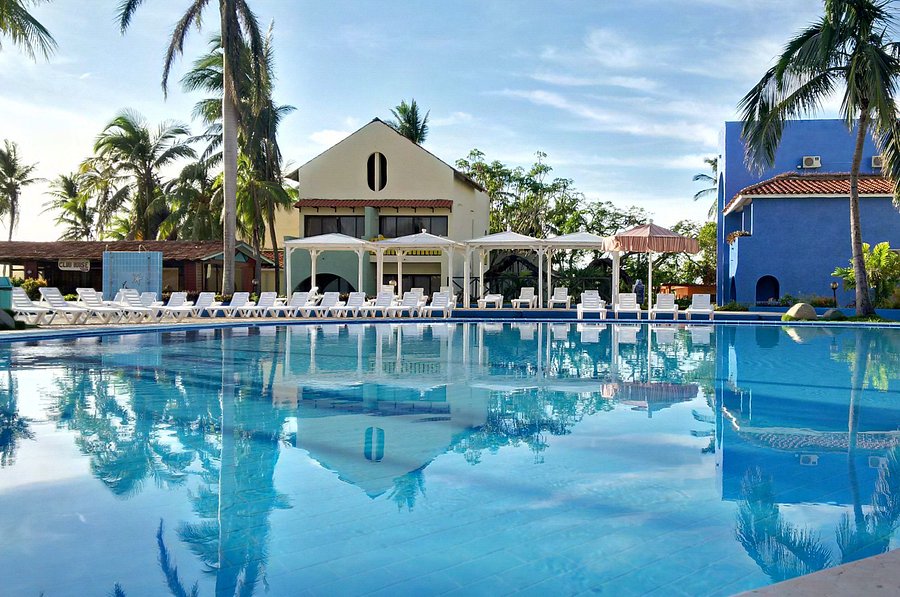 You'll find Brisas Santa Lucia Hotel in Playa Santa Lucia, Cuba. As you may have guessed, the resort gets its name from the beautiful white sand beach it sits on. Brisas Santa Lucia Hotel is extensive, with over 400 rooms available for solo travelers and families.
Compared to some of the other hotels and accommodation options in Cuba, this one is relatively modern. Every room is spacious and comes with HDTVs to use when you're winding down from all the fun you've had all day. Many of these rooms have balconies, and there are eight suites for those requiring or wanting more space.
Most people come to this resort to lounge on the beach. The hotel offers snorkeling along the coral reefs, lounge chairs, towels, paddleboards, and other beach activities.
Besides the beach, there are several swimming pools for guests, including one for kids. The resort features a game room, two delicious restaurants, and a fitness center.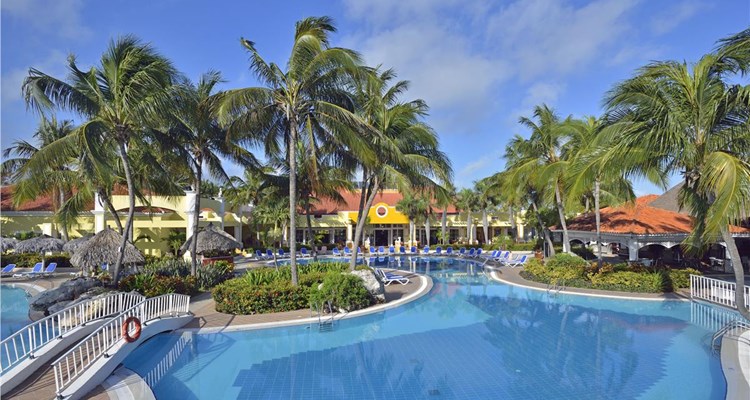 If you want to stay near Cayo Guillermo National Park, you need to check out Hotel Sol Cayo Guillermo. This stunning property offers direct beach access and bungalow-style rooms that everyone in your family will love.
The vast majority of these cottages offer jaw-dropping ocean views. Even if you don't get one with an ocean view, you'll still be pleased with the mini-fridges, coffee makers, and HDTVs with programming suitable for all ages.
There are several pools for you and your family to use. There's a kiddie one where they can splash around without fear of disturbing relaxing adults. For the adults, there are hot tubs to relax in. In addition, four restaurants on the property offer kid-approved options and tropical cocktails for adults.
Other features you'll love about this resort include beach umbrellas, snorkeling, fishing, volleyball, and tennis courts.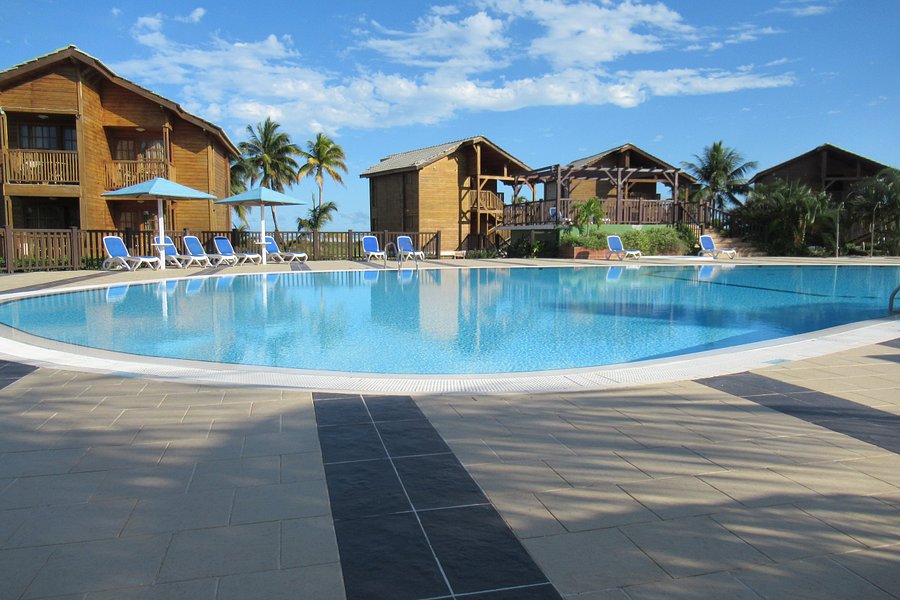 Another resort on a Cuban island is Gran Caribe Club Cayo Guillermo. It's only about 23 minutes from Cayo Coco. While all the resorts in Cuba offer beach and water activities, this one is best known for its water sports.
The private beach offers guests access to lounge chairs, kitesurfing, kayaking, paddle boarding, and more. This is the only resort that provides an airstream spot for kitesurfing. In addition to spending time in the ocean, you can use their large swimming pool.
Adults love the pool bar, spa, and fitness center. Kids will love the game room with board games, children's movies, and meeting and playing with other kids. While other hotels offer paid WiFi services, there is no internet access here.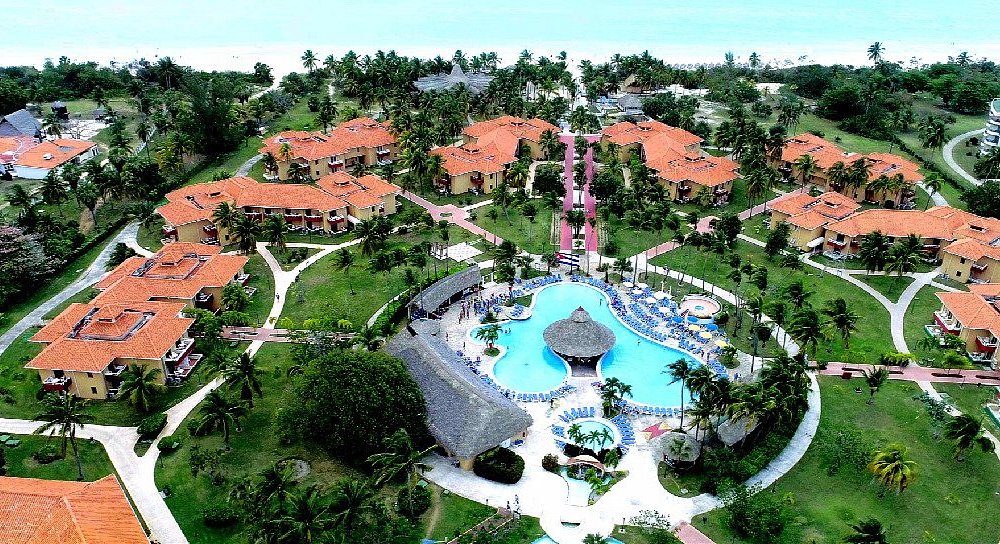 Roc Arenas Doradas is yet another beautiful resort in Cuba. This one sits on Los Tainos Beach and offers guests an all-inclusive experience if they so choose. It's nestled in between two other resorts on the island, so you know you'll be near plenty of other attractions if you wish to venture off the property.
Families love staying at Roc Arenas Doradas because they have several swimming pools, five bars, and five restaurants to choose from. This resort has one of the largest cuisine selections, so if you and your family like to eat, this may be the one for you.
You and your family can take full advantage of the private beach by booking excursions through the hotel or just enjoying the sun, sand, and ocean. There are several swimming pools too if you want to avoid the sand.
Other amenities of this resort include free parking, luggage storage, currency exchange, and more.
Traveling abroad doesn't need to break the bank, even for a resort in Cuba. Club Amigo Marea Del Portillo is known as one of the most affordable all-inclusive resorts in the country. It's one of the few resorts on the southeast side of the island, near Turquino National Park.
Club Amigo Marea Del Portillo sits on a beautiful private beach that gives guests plenty of room to spread out and not feel like they're on top of one another. Beach amenities here are similar to what you'll find at other resorts. They have kitesurfing, snorkeling, kayaking, and more.
There is one swimming pool on the property for you to take advantage of and several lounge chairs to post up at. For the kids, there's a large playground and programs designed to entertain them like arts and crafts, movies, and more.
There are two restaurants on the property. You can enjoy classic Cuban food while listening to live music and dancing the night away. Other amenities include car rentals, a gift shop, and spa services.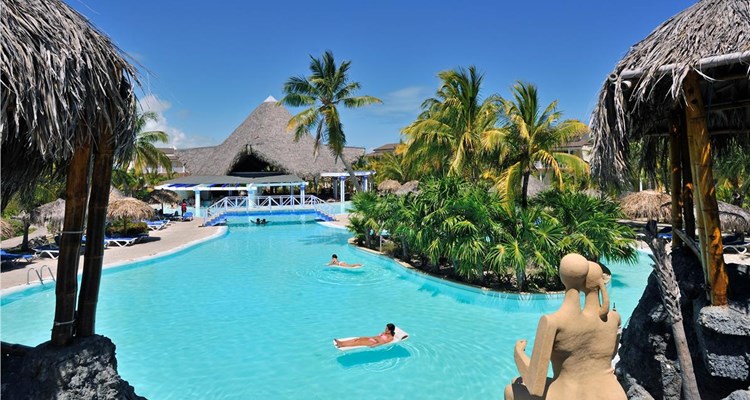 Sol Cayo Largo Hotel is on the tiny resort island of Cayo Largo in Cuba. There's a small airport you can fly into that will make getting to this resort ten times easier for you and your family. This is another spectacular all-inclusive resort.
This resort is situated right on the beach and has almost 300 rooms. Many of the rooms are standard hotel rooms, but larger ones accommodate larger families. If you can snag one with an ocean view, you won't regret it. All of them have a balcony with a hammock on it.
You and your family can spend your days on the beach sunbathing, building sandcastles, or swimming in the ocean. For the adventurous family, you can go scuba diving.
There's also a pool you can use, a spa, three restaurants, and the concierge can help you book excursions around the island.
Final Thoughts
Your dream vacation to Cuba is only a few clicks away. From classic resorts with beachfront property, ones with several restaurants on the property, to everything in between, you and your family are sure to make memories that will last a lifetime.
No matter where you want to vacation in Cuba, you can't go wrong with any of these fantastic resorts.
More about our TFVG Author
A seasoned traveller, Dad, and avid sports tourist, James foundered The Family Vacation Guide to share his expert vacation experiences- especially when it comes to being a travelling family man.
Featured in Travel articles such as Travel + Leisure, TripSavvy and SFGate, you know you're reading some of the best vacation tips online.