Turks and Caicos are one of the most beautiful places in the world. The pristine blue water, white sand beaches, and plenty of history and culture make it a great place to vacation with your kids.
While the beaches are very popular on the islands, there's more to do and see than just spend your days lounging on the beaches. Although, you should make time for that too because they're something out of a postcard.
There are several activities for children of all ages to enjoy in Turks and Caicos. If you're thinking about taking the kids on a getaway, here are 11 of the best things to do in Turks and Caicos with kids. 
See the Grand Turk Lighthouse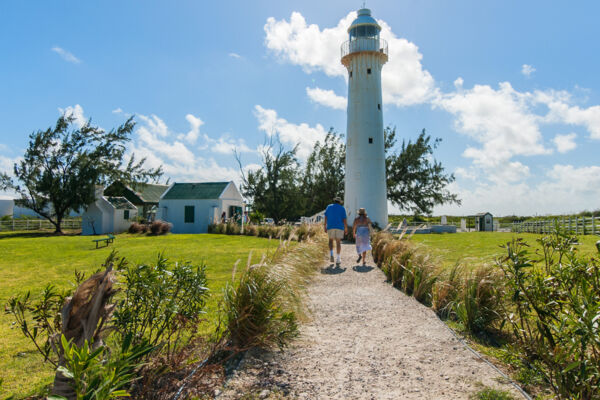 While in Turks and Caicos, you might want to make time to see the Grand Turk Lighthouse. Even though the country is an island, it's the only lighthouse in the entire country and one of its most famous landmarks.
The lighthouse isn't in operation anymore, but you and your kids can wander the grounds that it's on. The lighthouse is maintained and looks stunning along the coast. They offer tours of the grounds, or you can walk yourself around.
Near the lighthouse is a coastal path that you and your kids may want to walk along. It takes you near the cliffs and gives you some fantastic views. There's a small cafe and gift shop in the old lighthouse keeper's house that's a great way to end your time at the landmark.
Getting to the lighthouse requires a rental car or taxi. It's not challenging to get to as long as you have the proper mode of transportation.
Soak Up the Sun at Grace Bay Beach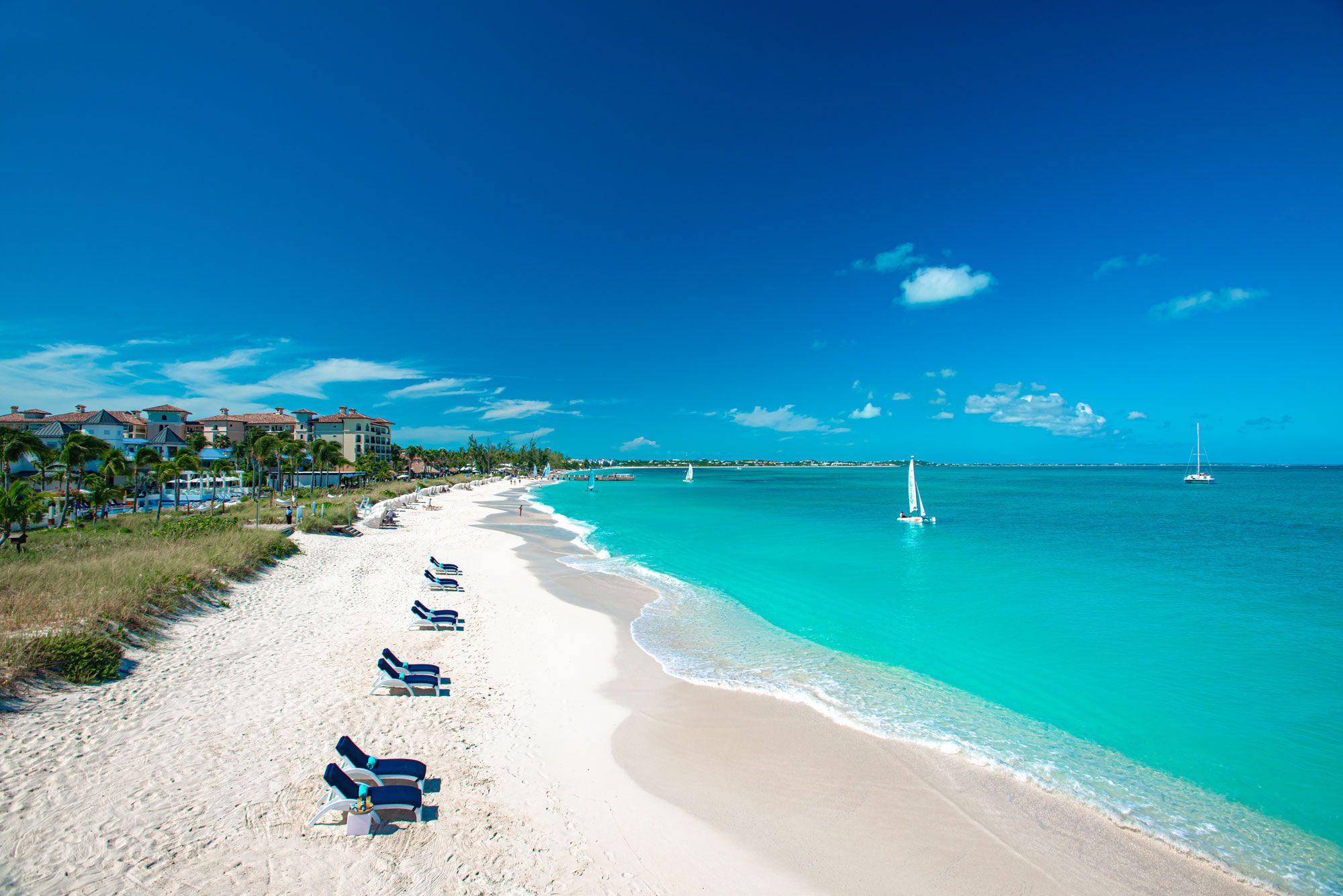 One of the best beaches to visit with your kids in TCI is Grace Bay Beach. It's been voted the world's number one beach on more than one occasion due to the beauty and abundance of activities to participate in. 
The beach stretches along with several resorts that many families choose to stay at. If you're not staying at one of the resorts on the beach, don't worry. Grace Bay Beach is considered a public beach that anyone can use.
The waters tend to be pretty calm on this side of the island so that you can worry less about your kids venturing into the blue waters. There are chair rentals at many points on the beach. You don't need to use them, but they're available if you prefer to use a chair rather than lay on your towel.
Several coral reefs are nearby, so it's common to see people snorkeling and swimming in the waters. Whether you want to relax, build sandcastles, swim, or throw a ball around, Grace Bay Beach is a place you have to visit when vacationing here.
Tour the Turks and Caicos National Museum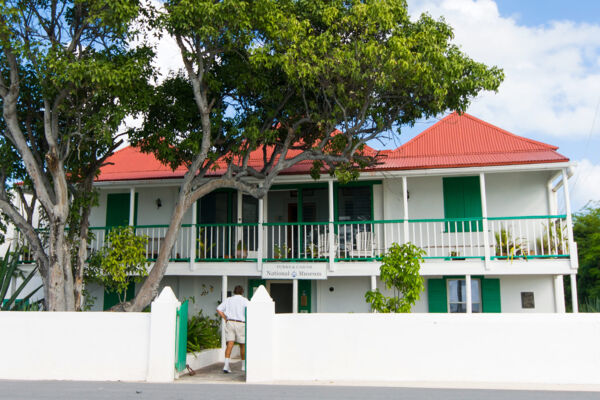 It's not a vacation with your kids without at least one trip to a museum. The best one in Turks and Caicos is the Turks and Caicos National Museum. The museum is dedicated to showcasing the islands' history to visitors and locals.
One of the main things you and your kids will learn about when visiting this museum is the rise and fall of the salt trade on the islands. You'll also learn about the native population and how they lived on the islands and their effect on the island's growth.
Even though it's a museum, your kids will still find it fun and interesting to learn more about a culture and country that's not always featured in their day-to-day curriculum at school. There are a handful of incredibly rare artifacts to view as you make your way through the exhibits.
Of course, you can't forget to stop by the gift shop on your way out. It's a great way to grab a souvenir to bring home to friends and other family members. Or keep it for yourself as a way to remember the trip of a lifetime.
Go Horseback Riding in the Ocean with Provo Ponies
If you and your kids love horses, then you'll love this attraction. Even if you've never ridden horses before, what better way to try than while you're in Turks and Caicos. Provo Ponies is a tour company operating in Long Bay that offers some of the best excursions on the islands.
All of the horses at this stable are rescued from less than ideal situations. Now, they spend their days being loved by the staff and tourists who come to meet and ride them. As for their tours, they're very thorough during the booking process to ensure the safety and fun of everyone involved.
When you book, you'll state every person's horseback riding experience. You can visit their website for how they categorize experiences. Unfortunately, they cannot take any riders under seven years old, so keep this in mind before trying to book.
You can choose between a 60 and 90-minute ride where you and your kids will ride along some of the most beautiful stretches of beach in the world. The horses love the water, so don't be surprised when they frolic into the ocean. Don't worry; they won't go deeper than their feet can touch.
Take a Kayaking Tour to Iguana Island 
It's no secret that the waters surrounding Turks and Caicos are stunningly blue and crystal clear. Kayaking tours are popular for visitors because you get to see the islands and water differently. Instead of a traditional kayaking tour, you and your kids can take a clear bottom kayak tour. 
Clear bottom kayak tours allow you to look down and see directly into the water below you. It adds an additional layer of fun to an already fun activity. My Time Tours is a great company to book a clear bottom kayaking tour with.
Their clear bottom kayak tour takes you and your kids through the mangroves to Iguana Island. It's called Iguana Island due to the large number of wild iguanas that roam around. This tour lasts for about three hours, and all gear is provided to you before you set out with your guide.
You may see turtles, fish, and even resident nurse sharks as you paddle. The nurse sharks are generally gentle creatures that keep to themselves, so there's no need to worry.
See the Conch Bar Caves
A fantastic sight to see when in Turks and Caicos are the Conch Bar Caves. These caves are the largest above-ground cave systems in Turks and Caicos and the Bahamas. The caves were used for mining fertilizer back in the 1880s, and now they're a protected area that's beautiful to see.
You have to pay a fee to see the caves, but it includes a 30 minute guided tour, and the money goes to keeping the caves protected and in the best condition possible. There are several little tidal lagoons throughout the caves and many bat colonies that you may be able to see.
This is one activity that you won't want to forget your camera for. Whether you take photos of yourself and your kids or the caves by themselves, you'll want pictures to look back on.
Go on an ATV Tour

For those with children 12 years and older, going on an ATV tour of Turks and Caicos is an adrenaline-filled way to see the island. Froggies ATV Tours have been showing visitors around the island via ATV since 2008 and are highly recommended by locals.
Your tour will begin at the Blue Hills Settlement, and you'll choose either a one or two-hour tour. Before you hit the sand, you'll have a ten-minute safety briefing to ensure everyone is prepared to ride or drive the vehicle. Children under 18 must ride with an adult the entire time.
They'll fit you with helmets and goggles to ensure your safety when sand is flying, and on the off chance, you fall off the ATV. The one-hour tour stops at Pelican Point, where you may see pelicans, and then a stop at Northwest Point. Here, you can see eagles nesting.
The two-hour tour includes a 20 minute stop for a swim and a complimentary beverage to keep you cool in the heat.
Attend a Thursday Fish Fry 
If you happen to be in Turks and Caicos on a Thursday, attending one of their weekly fish fries is a great evening activity. They occur every Thursday from 5:30 pm until 9:30 pm. You can enjoy this before heading off to bed for the night.
The fish fry happens at the Kids Park in lower Bight, Providenciales. The event consists of dozens of food and souvenir vendors coming together to support each other and, of course, show the visitors how amazing the people and culture of the islands are.
During the hours the fish fry is going on, you'll hear live performances from local musicians and performers that pay homage to Turks and Caicos culture. It's a great way to expose your kids to new cultures and try food that you otherwise might not have.
Frolic Around at Playland TCI
If you're looking for an activity that you can do when you need a break from the heat or gloomy weather, taking your kids to Playland TCI is a great idea. It's a sizable indoor playground that kids of most ages will love spending time at.
There are slides, padded flooring, ball pits, foam pits, and so much more for your kids to play on. They're likely to meet other kids while playing. This indoor playground is perfect for kids as young as two and as old as 12.
Go on a Snorkel and Conch Cruise With Caicos Dream Tours
A popular tour company in Turks and Caicos is Caicos Dream Tours. They offer several tours around the island for families, but their snorkel and conch cruise is their most popular one. Snorkeling is common at most beaches, but taking a cruise offshore is an even more exciting way to snorkel.
Their snorkel and conch cruise is about four hours long and a great way to spend most of the day. When you book, all your snorkel gear is included in the tour price. You'll start at the world's third-largest reef, Barrier Reef.
After that, you'll head to the Caico Bank, which is a stunning snorkel area because the edge of it immediately drops deep into the Atlantic Ocean. Your last stop is Half Moon Bay, a calm beach and the perfect way to end your day.
The adults can sip on rum punches and beer while the kids have soft drinks. There's also plenty of water on board to keep you hydrated. The tour also provides snacks throughout the day.
See the Flamingos at Flamingo Pond Overlook

Flamingos are beautiful pink birds that sometimes don't feel real when you look at them. How can something so pink exist naturally? They do, though. If you've never seen wild flamingos before, you can head to Flamingo Pond Overlook.
This overlook offers you and your kids a great view of a natural pond where flamingos live. You won't be able to get up close with the birds because they are wild animals, and this isn't a zoo, but even seeing them from the overlook is a fantastic sight to see.
While you're observing the animals, you have the opportunity to see upwards of 2,000 flamingos. That's how many of these birds call this protected pond home.
Final Thoughts
Turks and Caicos is a beautiful destination perfect for people of all ages, especially kids. The number of kid-friendly activities is astounding, and your kids will be sharing stories of their family vacation here for the rest of their lives.
From playing and relaxing on the beaches to parasailing, horseback riding, and everything in between, there's something for everyone to enjoy in Turks and Caicos. Leaving this island paradise will be challenging, but you can always return.
More about our TFVG Author
A seasoned traveller, Dad, and avid sports tourist, James foundered The Family Vacation Guide to share his expert vacation experiences- especially when it comes to being a travelling family man.
Featured in Travel articles such as Travel + Leisure, TripSavvy and SFGate, you know you're reading some of the best vacation tips online.