You need a passport to visit foreign countries in the Caribbean and to return to the United States. Outside of trips to U.S. territories and other exceptions, the Western Hemisphere Travel Initiative requires all travelers to show a passport or other accepted document when entering the United States.
Since the islands of the Caribbean lie so close to the United States, many people assume you don't need a passport to visit. But it's important to know what documents you need before you get stuck at the gate—or the port.
Let's get into the details of why you need a passport, when exactly you do or don't need one, and what other documents you'll need to visit the Caribbean.
The Western Hemisphere Travel Initiative
Contemporary passport requirements for travel into and out of the U.S. emerged with the Western Hemisphere Travel Initiative (WHTI). The Department of Homeland Security launched WHTI in 2007 as a part of their reforms following 9/11.
WHTI requires all travelers entering the United States from countries in the Western Hemisphere to present a passport (or other approved document) at entry.
That means travelers from the following countries must have a passport to enter the U.S.:
The United States
Mexico
Canada
Bermuda
All Caribbean nations
So it's just as important to have a passport or equivalent document to return to the United States as it is to enter your country of choice. Not having your passport on hand can complicate re-entry.
That being said, WHTI allows for many special cases where you can swap your passport out for another document or forgo it completely, which we'll explore in a later section.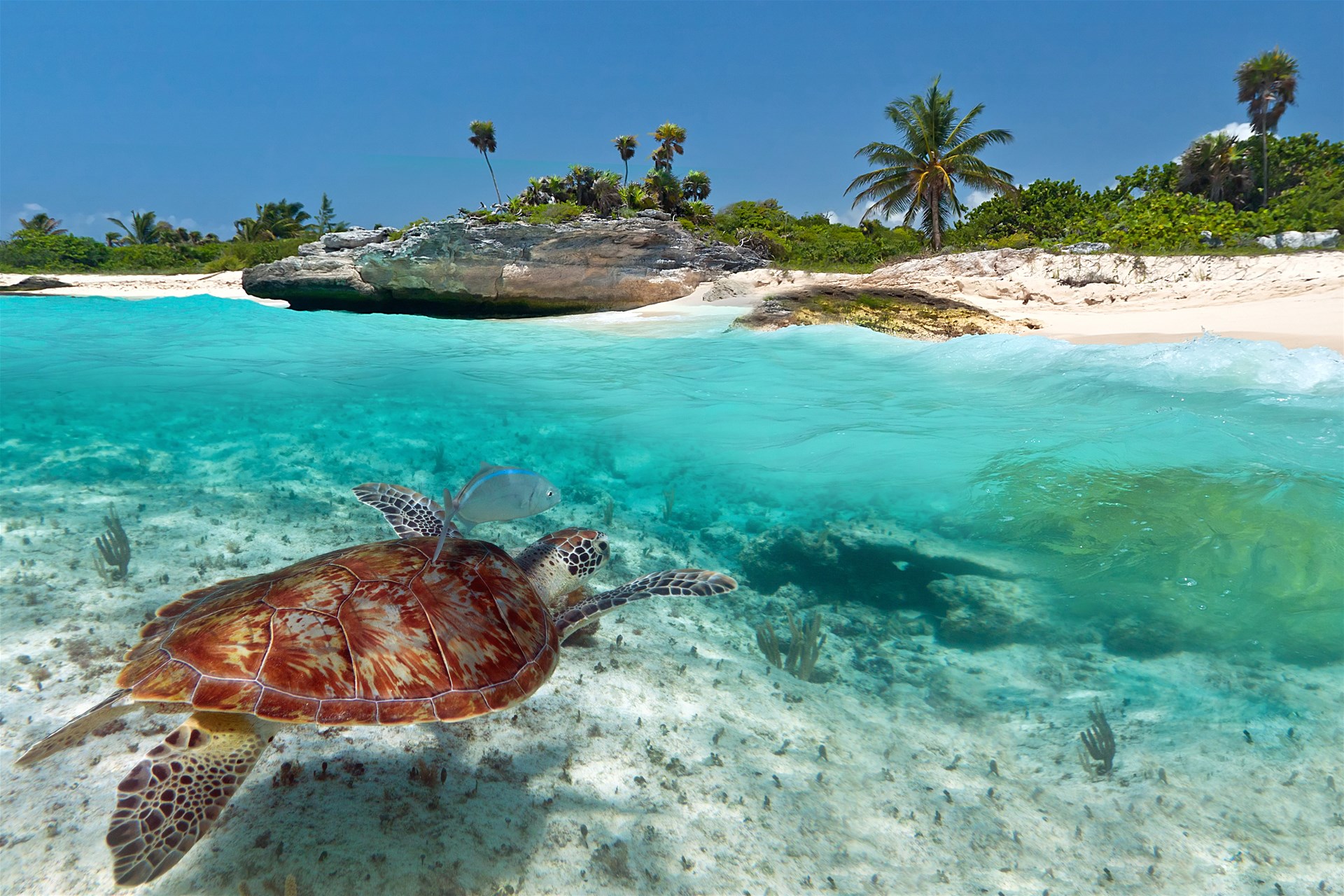 When You Need a Passport
Because WHTI affects different forms of travel and destinations in different ways, it can be hard to figure out whether you really need a passport or not. Here are the two main situations in which you absolutely need a passport to travel to the Caribbean:
Travel by Air
All air travelers, including children, must provide a passport to enter (or re-enter) the United States. This applies to citizens of all countries affected by the WHTI rules. If you want to fly to a Caribbean country from the U.S., you'll need to have a passport.
Only Lawful Permanent Residents of the United States can use an alternative document (Alien Registration Card) to travel by air in or out of the U.S. We'll talk more about requirements for LPRs in the Alternatives to Passports section.
When Required by a Foreign Country
Unless you're taking a closed-loop cruise or visiting a U.S. territory, any foreign country you visit in the Caribbean will require a passport or approved equivalent.
To find out what passport alternatives your destination country permits, check their website for their customs department or U.S. State Department database.
When You Don't Need a Passport
While those rules may sound strict, WHTI allows for many exceptions and situations where customs will accept alternative documents or simply not require a passport at all.
However, remember that all of these exceptions apply to sea travel only—the passport requirement for air travel is non-negotiable.
Traveling Between U.S. Territories
Broadly speaking, you do not need a passport to travel between United States territories because that isn't considered leaving the country. In the Caribbean, the following countries are U.S. territories:
Puerto Rico
The Virgin Islands (including St. Croix, St. John, and St. Thomas)
Other U.S. territories may require a passport anyway, but Puerto Rico and the Virgin Islands only require proof of citizenship. Accepted forms of proof include a birth certificate or any government-issued photo ID, like a driver's license.
Closed-loop Cruises
Closed-loop cruises leave the United States, remain in the Western Hemisphere, and return to the same port without passengers changing ships or entering foreign ports. The U.S. government does not require U.S. citizens to show a passport when leaving or re-entering the country on a closed-loop cruise.
However, any countries you visit on your cruise may require you to have a valid U.S. passport. Your cruise line may also make it mandatory in order to board the ship. Check with your cruise line to find out if your trip will require a passport.
Even on closed-loop cruises, passengers will need to provide a government-issued photo ID and proof of citizenship. Accepted forms of proof of citizenship include:
Original or copy of birth certificate
Consular Report of Birth Abroad
Certificate of Naturalization
Membership in a Trusted Traveler Program
Certain kinds of travelers can apply to one of the Department of Homeland Security's Trusted Traveler Programs. These programs speed up the customs process by pre-approving members for entry.
Members may receive a NEXUS, SENTRI, or FAST card, depending on which program they have membership in. All three kinds of Trusted Traveler cards serve as acceptable passport replacements for travel by sea.
Lawful Permanent Residents
Lawful Permanent Residents—non-citizens permitted to live permanently in the U.S.—do not need to have a passport to leave or enter the U.S. Instead, you can just show a Permanent Residence Card (for travel by sea) or Alien Registration Card (for travel by air).
Additionally, LPRs must show their Green Card (I-551) to re-enter the United States no matter how they travel.
Mexican, Canadian, and Bermudian Citizens
Though WHTI mostly regulates document requirements for American citizens, it also affects what documents Mexican, Canadian, and Bermudian citizens can use when traveling to and from the United States.
If you're a Canadian citizen returning from the Caribbean into the U.S., you can provide one of the following documents instead of a Canadian passport:
Enhanced Driver's License
Trusted Traveler Program card
More on those documents in the next section.
For Mexican citizens traveling from the Caribbean to the U.S., you can provide a Border Crossing card instead of a Mexican passport. But if you do choose to use a passport instead, you must also supply a visa at the same time.
Lastly, Bermudian citizens only need to provide a Bermuda or U.K. passport to travel to the U.S.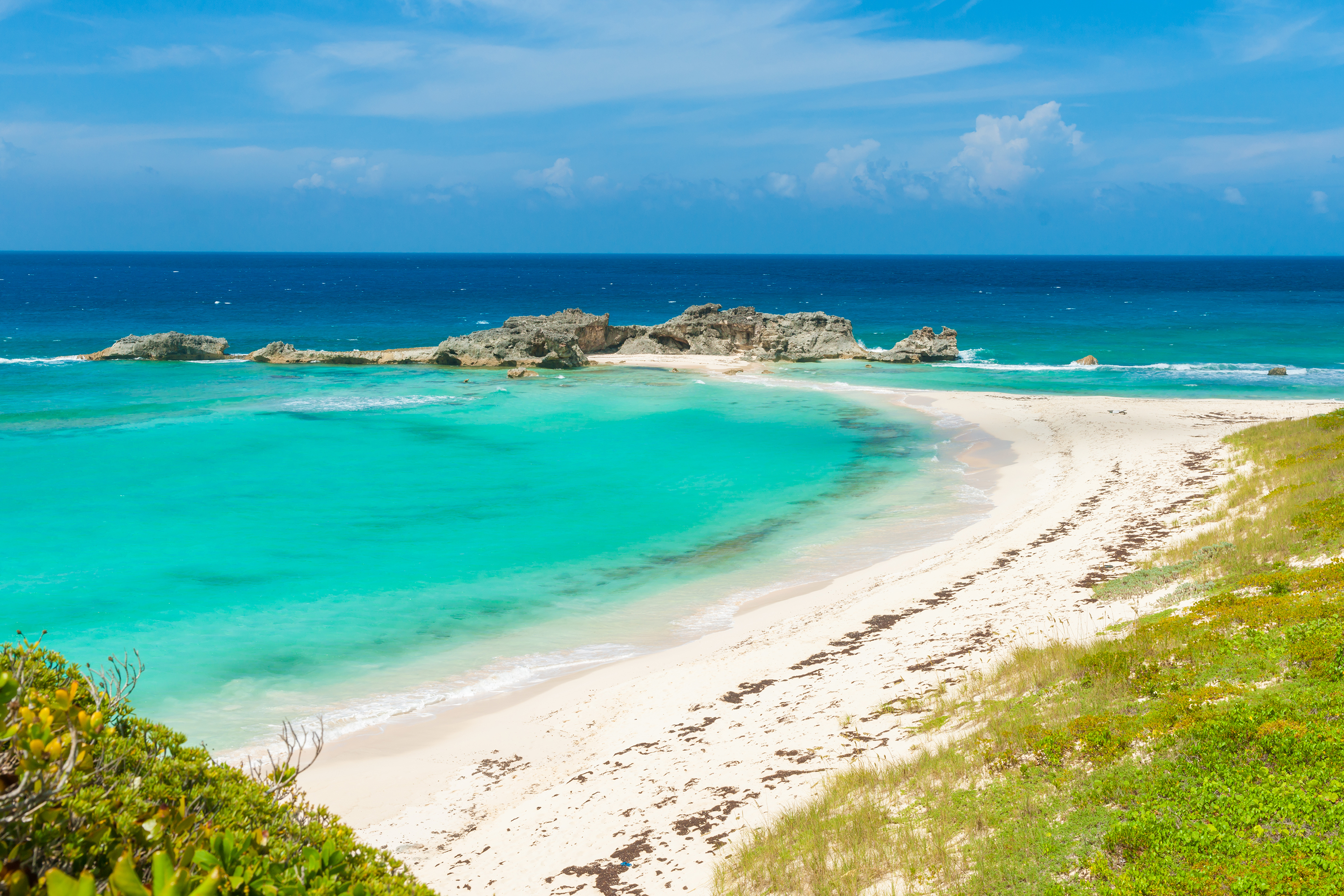 Alternatives to Passports
In some cases, you can use one of several accepted passport alternatives to travel by sea. Check this list carefully to see which exceptions and special cases apply to your travel plans.
Passport Cards
Like the typical passport book, passport cards serve as proof of both citizenship and identity. They also easily slip into your wallet like any other ID card. However, passport cards are only accepted at land and sea points of entry and cannot replace a passport book for air travel.
Passport cards only replace passport books for travel between:
Canada
Mexico
Bermuda
Caribbean nations
If you wanted to travel to the Caribbean and then continue to South America, for example, you might still need a traditional passport book to be allowed entry to your destination country.
Enhanced Driver's Licenses and Enhanced ID Cards
Enhanced Driver's Licenses and Enhanced ID Cards serve dual duty as proof of citizenship and proof of identity. Unlike typical driver's licenses and state-provided IDs, they have RFID chips to speed along processing at points of entry.
Only the following states offer Enhanced Driver's Licenses and ID Cards:
New York
Michigan
Minnesota
Vermont
Washington
EDL's and Enhanced ID Cards can be used to travel to all countries governed by WHTI, including Caribbean nations.
American Indian Cards and Other Tribal ID
For Native American travelers, the U.S. government accepts several forms of tribal ID instead of a U.S. passport. Accepted forms of tribal ID include:
American Indian Card
Enhanced Tribal Card
Native American Tribal Photo Identification Card
Indian and Northern Affairs Canada (INAC) Card
However, when traveling by air, Native American travelers are still required to have a passport issued by their country of origin.
Alternative Documents for Children
Children under 16 years old traveling by sea can provide any of the following documents instead of a passport:
Original or copy of birth certificate
Consular Report of Birth Abroad
Naturalization certificate
Canadian citizenship card
Similar rules apply for groups of children—for example, a class on a school trip. Groups of children under 19 years old can also provide the above documents. However, any child traveling by air must have a passport.
Other Important Documents
Your passport will get you almost anywhere in the Caribbean, but it's not the only thing you need. Many Caribbean countries also require visas and, during the COVID-19 pandemic, special documentation relating to vaccination.
Visas
Passports and visas frequently get confused with each other. A passport identifies you, but a travel visa gives you permission to enter a country.
You can use the U.S. Department of State lookup tool to find out whether you need a tourist visa for your destination of choice and how long you can stay with or without a visa. For more information, check the website of your destination country's customs website.
Currently, the Bahamas requires a special Travel Health Visa from all visitors to the country. This serves to prove your COVID-19 uninfected and/or vaccinated status.
Proof of Vaccination
Every country in the Caribbean has different requirements for travelers during the COVID-19 pandemic. You may need to provide proof of vaccination, fill out special forms, or submit proof of a negative COVID-19 test taken a set number of hours before arrival.
Because these requirements may also change quickly, it's best to keep a close eye on news from your destination country.
When to Take Your Passport
So, do you need to take your passport when you dive into the Caribbean? While you won't need it for travel between U.S. territories like Puerto Rico and the Virgin Islands, you will need your passport to travel to any foreign country in the Caribbean. You also need a passport to fly in or out of the U.S.
Depending on your situation, you may use one of the many documents approved to replace a passport when traveling by sea—but remember that a passport book remains the most reliable document of its kind.
When it comes down to it, taking your passport with you to travel to the Caribbean guarantees a smoother travel experience. If you ever feel confused about whether you need your passport or any other documents, check the customs website for your destination country.
More about our TFVG Author
A seasoned traveller, Dad, and avid sports tourist, James foundered The Family Vacation Guide to share his expert vacation experiences- especially when it comes to being a travelling family man.
Featured in Travel articles such as Travel + Leisure, TripSavvy and SFGate, you know you're reading some of the best vacation tips online.