Family vacations create memories that last a lifetime. You want to plan a trip right for your family that you and your children will remember forever.
While there isn't a wrong choice, some destinations are just better suited for families with kids. When it comes to Turks and Caicos vs. the Bahamas, we've researched the topic so that you can focus on booking your trip.
Let's look at what to consider when booking your island getaway and what will fit your family's needs the best.
Air Travel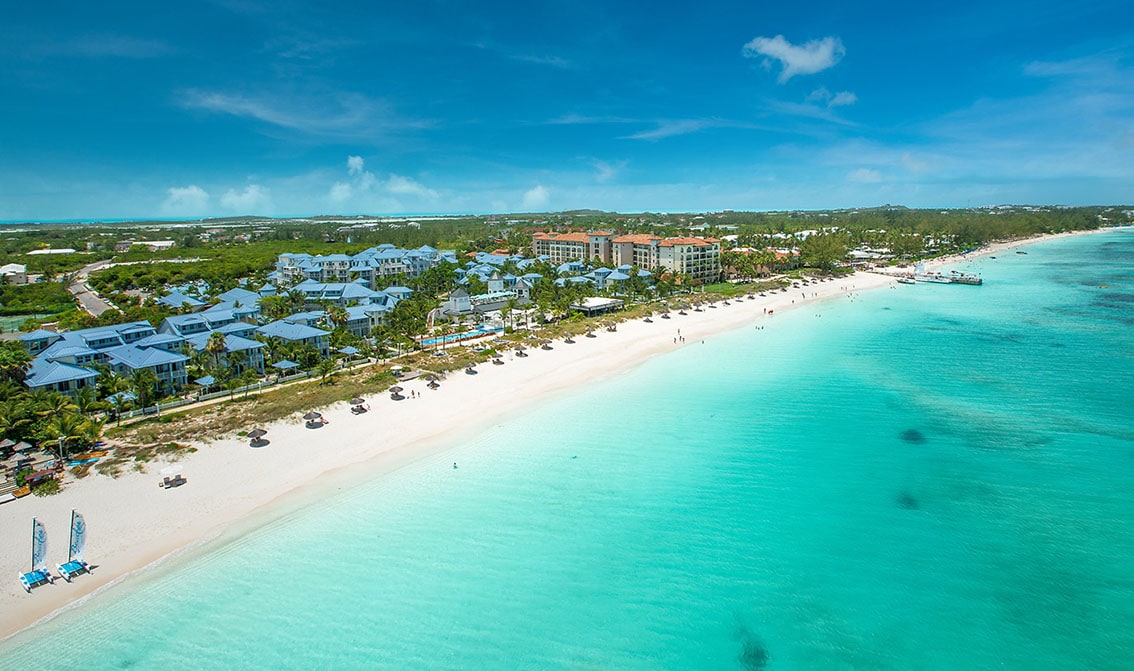 When it comes to getting to your destination, both the Turks and Caicos and the Bahamas are nearly equal. They both lay off the coast of Florida, near Cuba. While the Bahamas is closer to the mainland USA, the islands are not very far apart.
Depending on where you're coming from, choosing one destination over the other will only make a difference by an hour or so. If you're a family with a baby, maybe this is a considerable factor when planning your trip.
If you're coming from the US and want to save as much time as possible, choose an island in the Bahamas. They are just 45 miles away from the coast of Florida. You can never go wrong with having a bit more time relaxing on the beach.
Island Size and Tourist Traffic
You may not have thought about it before, but the size of the islands can be an important factor in family travel.
The Bahamas
The Bahamas are large compared to Turks and Caicos. The Bahamas is made up of 700 islands and 3,542 miles of coastline, while Turks and Caicos are made up of 40 islands and 242 miles of coastline. Since the Bahamas are so much larger, more people live on and travel to the islands.
A large number of people in the Bahamas has created some issues with "hawkers" or people trying to sell goods to tourists. They can sometimes be a bit aggressive when trying to sell their goods. This can create an intimidating environment for a family trying to find their way in a new place.
On top of that, more tourists are bustling around you in the Bahamas. While there are sprawling miles of beachfront, the Bahamas can still become crowded. No one wants to worry about their child getting lost on a busy beach. Of course, you could always island-hop to a more remote area, which is an adventure in itself.
If you have a family of older children, the Bahamas may be better for you. Because there are more people, they have more activities and nightlife to explore. Your teens will never get bored with all the Bahamas has to offer. The islands of the Bahamas are just as exciting as they are relaxing.
Turks and Caicos
Turks and Caicos have smaller islands, fewer islands, and a smaller population. While the Bahamas had 7.25 million tourist visitors in 2019, Turks and Caicos only had 1.6 million. This difference creates an incredibly relaxed island environment.
There are much fewer cases of hawkers on the island if there are any at all. A family can walk around with ease. They won't feel like tourists being preyed upon.
With so much space to yourself, it will almost feel like your family has private beaches to themselves. Life on the Turks and Caicos islands is slow and relaxed.
While both islands can be suitable for families, Turks and Caicos have a more relaxed environment. For this reason, it may be an easier destination for your family, especially if you still have young children in your group.
Weather

Weather in the islands is also an important consideration. Let's compare Turks and Caicos vs. the Bahamas and see which one is right for you.
The Bahamas
The Bahamas is a bit cooler, with their winter months occasionally in the 60s, but mostly in the 70s to 80s. In the summer months, it also stays in the 80s to 90s. They also follow Turks and Caicos closely behind with 340 usual days of bright sun. This is nothing to complain about, especially if you prefer to stay a little cooler on vacation.
Turks and Caicos
In an average year, Turks and Caicos experience a whopping 350 days of beautiful sunshine.
That's great odds for your family vacation. From June to October, the weather keeps a steady 85 to 90 degrees, going down to a warm 80 to 85 in the colder months.
Both experience a hurricane season from June to November. This will increase the odds of rainfall during your stay and more importantly, hurricanes. If you choose to travel during this time, just keep an eye on the weather forecast and stay safe in your planning. The technology that predicts hurricanes has improved, but you may not be able to book far in advance.
The wet weather also makes both sets of islands muggier. This can create a problem with mosquitos and other troublesome bugs. Plus, no one wants to be weighed down by the weather all day. For a more relaxing heat, it would be best to visit each island during the dry season.
For weather, it is difficult to say if either location is a winner. Both have their pros and cons and either one may suit your family. You can be almost certain that whatever you choose, you'll be greeted by bright sun and clear water.
Activities
What you're probably most looking forward to in any vacation with the family are the things to do and sights to see. When comparing Turks and Caicos vs. the Bahamas, take these things into consideration.
The Bahamas
As we said, the Bahamas is much larger. It has a different white sand beach to visit each day of your trip. Ever wanted to swim with pigs? Visit the Pig Beach on Big Major Cay, where pigs swim freely on the beach of this uninhabited island. Want to see remarkable ocean life? Visit Exumas Cay Land and Sea Park for a jaw-dropping snorkeling experience.
In addition to never-ending beaches, the Bahamas is very focused on its visitors. There is no shortage of tourist attractions, such as guided tours on ATVs or boats, venues with giant water slides, and restaurants with unique seafood offerings. It is a tourist paradise, with a new activity anywhere you look.
Do your kids need some time inside? Visit the Pirates of Nassau Museum, where you'll see a glimpse of the exciting lives of the pirates of the Bahamas, including the infamous Blackbeard. You should also visit the Graycliff Chocolatiers. You and your kids can take part in making chocolates to enjoy during your stay.
For adults, the Bahamas also has a large number of nightclubs, bars, and casinos. If your kids are old enough, send them to bed while you hit the town. When the sun goes down in the Bahamas, there is still more fun to be had.
Turks and Caicos
Turks and Caicos have a much more "natural" feel to the island. It isn't exactly a tourist-focused destination, but you will still find plenty of places for the usual tourist fun, such as boat tours that will pick you up on the beach and snorkeling in crystal clear water.
Turks and Caicos might not have a pirate museum, but they do have plantation ruins and shipwrecks. Enjoy the rich history of the islands on land, or take a jet ski to the Russian ship that has been stranded for two decades. You could also ride a horse along the beach.
Your family can also enjoy the beautiful local culture during the weekly fish fry. At this event, locals and visitors join together to enjoy live music and the energetic dancing of the Maskanoo Dancers. Buy food from vendors, peruse hand-crafted goods, and relax with your family.
For people who want to be able to relax on the beach without having to worry about claiming a spot for their family, Turks and Caicos are the islands for you. Only 8 of their 40 islands are inhabited, so if one island is too crowded, hop to the next one.
That being said, it is far less likely that you'll have much nightlife in Turks and Caicos. There aren't the plentiful casinos and nightclubs like the Bahamas has. For some families, they'll need to be going to bed with their kids, so that won't matter too much anyway.
If you're looking to party and have an action-packed vacation, the Bahamas is the route for you and your family. If you're ready to kick back and relax on the white sand beaches and have a few activities a day, head to the Turks and Caicos.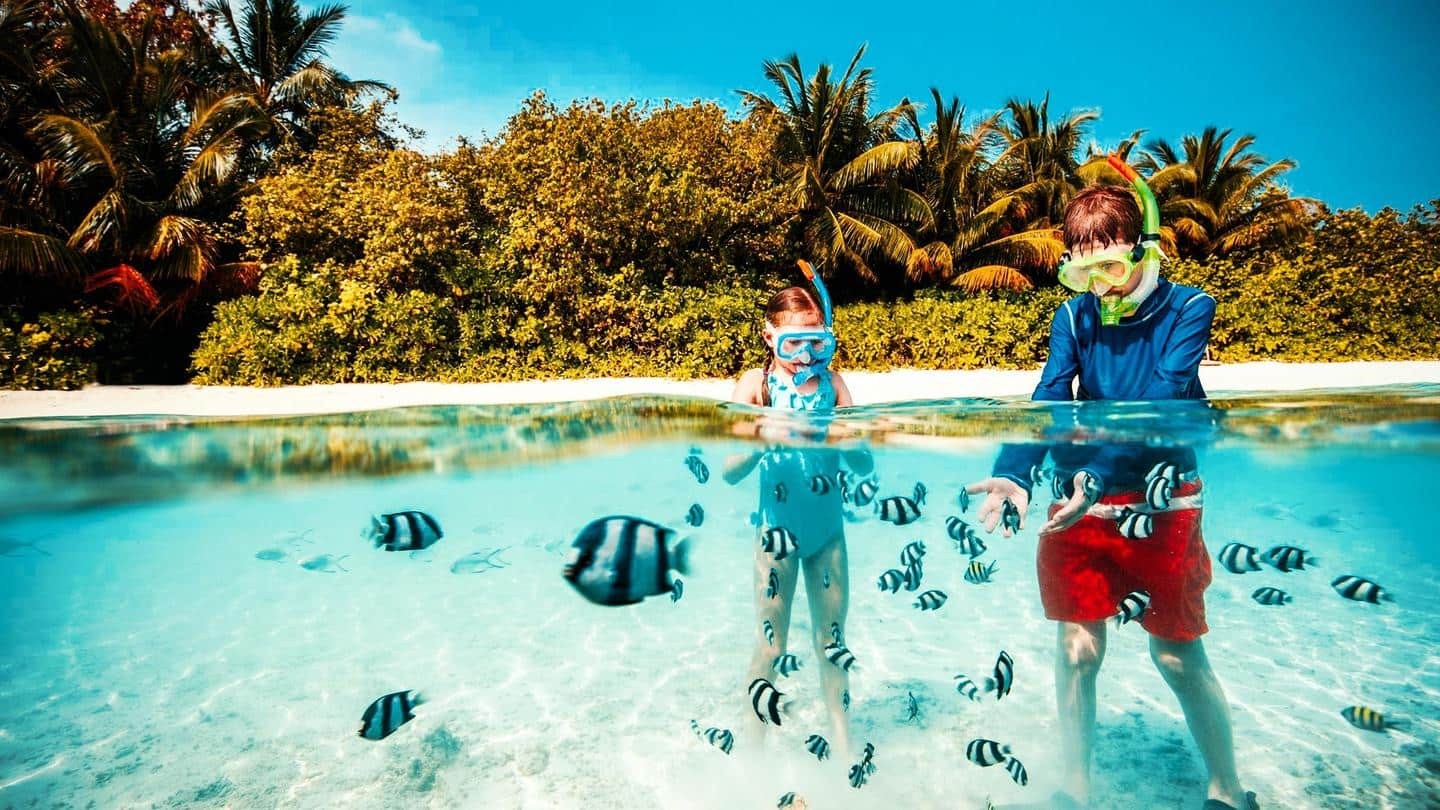 Food
Food is also another important consideration, and both the Bahamas and Turks and Caicos offer some stunning and unique dishes to try.
The Bahamas
The Bahamas has a culture mix like no other place – a vibrant eclectic mixture of African, British, and American cultures. This makes the Bahamas a foodie destination.
Not only will they have fresh seafood offerings, such as rock lobster, conch, and snapper fish, but they will also serve local foods such as johnnycakes. Think of johnnycakes like the Bahama's version of cornbread. This pan-cooked bread is a tourist and local favorite.
Turks and Caicos
When going to Turks and Caicos, they emphasize the fresh seafood they have. Conch is a big part of the dishes they serve there and it is exciting to get to try it cooked in a multitude of different ways. You will be offered simple but fresh options. Not a lot of touristy frills are offered on the islands.
If you're a family of foodies, the Bahamas are the islands for you. Grab yourself a drink in a coconut and enjoy the variety of offerings. If your family wants no-frills, amazing local food, head to Turks and Caicos.
The Cost
The cost is of course one of the most important factors to consider when planning your family trip. If you are taking your family to the Bahamas or Turks and Caicos, expect to spend a large amount of money. Both islands have high tariffs on imported goods, which they rely on, making all island amenities and accommodations more expensive than the usual vacation.
The Bahamas
The Bahamas is the third most expensive country to live in, creating a need for business owners to keep their prices high to pay their bills. Even if you are getting food from the grocery store to eat, you will notice unusually high prices. Eating out is exciting, but even more expensive.
For a family of four, it is estimated that they will spend 650 dollars per day. That averages out to 4,550 dollars a week. This estimate includes travel, housing, food, and some excitement. You may be able to get this price further down with some frequent flier miles and smart couponing.
You may also prefer to take the luxury route and book an all-inclusive stay. This route is favored by many so they don't have to think about the price of everything they might order or want to do.
Turks and Caicos
With fewer places to stay, there's less room to bring costs down on Turks and Caicos. Plus, the limited space makes it slightly more competitive to book your stay on the island. That being said, the average stay in Turks and Caicos is more expensive than the average stay in the Bahamas.
The average Turks and Caicos getaway come in at 940 dollars a day for a family of four. That's 6,584 dollars for a week. There is some room to bring that cost down, especially if you see a hotel as just a place to sleep during your vacation.
Of course, there's always room to bring that estimate up as well. Turks and Caicos have some of the most luxurious offerings of any vacation destination. A massage on the beach? Why not?
While each destination is going to cost a pretty penny, it could be said that the Bahamas is a more budget-friendly group of islands. With a larger number of hotels, there is more price flexibility. But, if the quiet open space of Turks and Caicos is a priority to you and your family, it is worth the slightly higher cost.
Conclusion
The Bahamas and Turks and Caicos are as similar as they are different. When considering Turks and Caicos vs. the Bahamas, it's difficult to decide which one is better for family travel. Each one sounds enticing, but what is right for you?
The Bahamas is white sand and blue water paradise. Compared to Turks and Caicos, the cost could be considered a bargain. That will allow you to enjoy extra treats. You can arrive with no doubt that your kids will stay entertained while there. Plus, adults will stay entertained by the busy nightlife.
There are some drawbacks though. With so many other tourists, you may be competing for space. Or worse, you may get heckled by aggressive salesmen while there. That is where Turks and Caicos shine.
Skip the crowds and walk straight to the water with a vacation to Turks and Caicos. The water is clear and warm all year long. A place of true relaxation, there's no need to try and fill your schedule at Turks and Caicos.
But with a quiet schedule, your kids may get bored while away. There are many activities to choose from in Turks and Caicos, but it's not as plentiful as in the Bahamas. We wouldn't want kids to complain, especially on an expensive vacation.
These considerations have made us decide that it's a draw. Turks and Caicos is a great island to visit while your family is young. You can enjoy relaxed days and quiet nights while your children splash in shallow water. Once the kids are older, treat them to the excitement of the Bahamas. They are great islands for an older family to have an exciting adventure.
More about our TFVG Author
Caitlin is one of The Family Vacation Guide's long standing contributors. She enjoys taking vacation to busy, vibrant cities and has stretched her traveling legs out towards Europe in recent months, enjoying new experiences in Barcelona in Spain, and Nice in France.