Are you looking for ideas about where to take your family for the summer vacation in Colorado?
Colorado is perhaps the perfect state for family vacations. Here, you reconnect with nature while enjoying outdoor activities like hiking, climbing, fishing, and swimming.
Celebrate those who matter most by taking them on an incredible getaway. Start planning today by exploring the following best spots for Colorado summer family vacations. 
1. Breckenridge
Breckenridge is the ideal destination for those who love fishing and mountain biking. Even though these are the most popular outdoor adventures, there are a lot more activities you can explore. From hiking, golfing, boating, and horseback riding, your family will never run out of ideas to try during your Colorado summer vacation.
Breckenridge Stables have over one hundred horses to choose from when you want to go horseback riding. Of course, safety is a priority during these horse rides.
For all your boating needs, Lake Dillon has you covered. While at it, you can stop to eat and enjoy some great music at the Tiki Bar or Island Bar and Grill. Also, you can head straight to the 27-hole course if you're a golf-loving family.
Your Breckenridge family summer vacation can never be complete without exploring the Discovery Fun Park. This place takes you right on top of the mountain, and all your family members can go. With all the fun activities like zip-lining, rock climbing, and mini-golfing piled up for you, your day will surely end on a higher note.
On the days you want a little quiet and alone time, you can always drop the kids at the Mountain Top Children's Museum. Here, they can indulge in several hands-on activities such as building and crafts. Take advantage of the kid's night out on Tuesdays, Fridays, and Saturdays as you perhaps go out clubbing and dancing in town to wind off.
2. Colorado Springs
Going on a vacation with kids is never an easy thing. Ideally, you want to go to places where both you and the kids will have fun, a place that can comfortably accommodate your different needs.
Why not try Colorado Springs? It's one place that offers lots of activities, from biking, golfing, hiking to driving adventures.
Your kids will love visiting the attraction sites in this spot. Take them to Cheyenne Mountain Zoo, the Garden of the Gods, Pikes Peak, Seven Falls, to mention a few.
Entry to some of these excellent sites is free. You can have fun riding your bikes, watching the circus, ziplining, feeding giraffes, and watching other animals at the zoo.
While staying in Colorado Springs, you can also take your family to Canon City, a one-hour drive from Colorado Springs. The Royal Gorge Bridge & Park is a must-visit amusement park in Canon City. Here, you'll ride the gondola, go to the theater, and walk the bridge.
3. Beaver Creek
In the heart of Colorado's Rocky Mountain lies another must-visit family spot, Beaver Creek.
Visiting Beaver Creek in one of your Colorado summer family vacations could be one of your best decisions. It's the perfect place for reconnecting with nature and bonding with your family members.
The best activity to indulge in during the summer is hiking in the town's mountains. The Rocky Mountains have several challenging trails, especially for experienced hikers. That said, novices have some access routes they can follow to keep the fun up.
While ascending mountain paths, your family can enjoy spectacular views, mostly dotted with Aspen trees.
Don't leave without unwinding in the Beaver Creek Village. This cultural village offers plenty, from art performances to exquisite desserts.
4. Aspen/Snowmass Village
Aspen, Colorado, has some of the most attractive sites you can visit with your whole family. Although Aspen is a ski town, it also offers many activities to explore and enjoy as a family in summer.
Do you enjoy biking as a family? Why not go on a biking adventure along the Rio Grande Trail that follows the Roaring Fork River. This trail suits people of all ages, regardless of their biking experience. Even if your family is full of novice bikers, you can still create epic memories.
Aspen has several hiking trails for your family's hiking adventures. Whether you're just learning to hike, an intermediate hiker, or an expert, you'll find trails that befit your level.
From the Snowmass village, you can follow the Ditch Trail all the way to Snowmass Mountain for the novice hike family. The Smuggler Trail is perfect for intermediate hikers, while expert hikers can explore the Ute Trail.
Besides biking and hiking, you can take your family for a ride on the Silver Queen Gondola, looking at those breathtaking views of Aspen town. The free Thursday night concerts at the Snowmass Village should also be on your list.
This town will surely make your Colorado family vacation memorable. Don't end your vacation without trying the different cuisines from the various restaurants available.
5. Palisade
Palisade is a small town in Colorado, widely known for its vineyards, wineries, and farms, thanks to its mild weather. These are the primary attractions in this town, bringing people from all corners of the world, especially the wineries.
That said, this tiny town also offers a ton of other family fun activities. You can go hiking, climbing, biking, and even fishing here. At the end of the day, when you're tired and want to relax, you end your day with a glass of freshly brewed wine.
For your family biking adventures, Palisade town offers a variety of mountain biking trails for riders with different skills. The Palisade Bike Skills Park, for instance, is an ideal location for beginner riders to have some fun. But if you're used to those adrenaline-pumping descents from mountain biking, take your adventure to the Palisade Rim Trail.
Those who love hiking can visit the Grand Mesa National Forest for all the hiking fun. Mount Garfield is also an excellent spot in Palisade for hiking during the summer season.
Pay to go on a trip to the many wineries available there, orchards to pick your peaches, and to lavender farms for fresh lavenders.
Overall, Palisade is a great summer destination for a family that loves agriculture and being on the farms.
6. Estes Park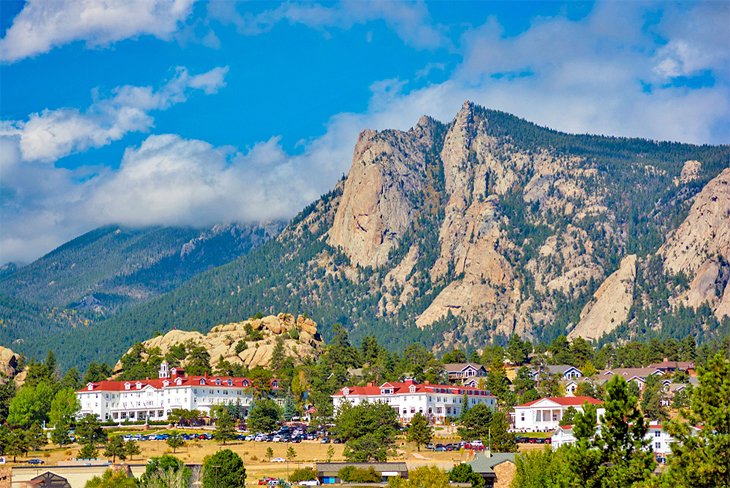 Are you still looking for more spots for Colorado summer family vacations? Estes Park is the ideal kid-friendly location for your summer vacation. This destination will help you reconnect with nature, go back to your good old days, and make your kids happy and excited throughout your stay.
Start with the Rocky Mountain National Park, one of the best national parks in the United States. There are several outdoor recreation activities that your kids can enjoy. Even more interesting, you can also join the fun in hiking and biking.
You can play cowboy with the kids on a hot afternoon and go horseback riding through the Rockies. Other activities include fishing from the Trout Haven Fishing Pond and Lake Estes and ziplining.
It's not hard getting a place to stay in this town, especially with the kids. Anyone you ask will recommend the YMCA of the Rockies, especially for the kid activities they offer.
7. Telluride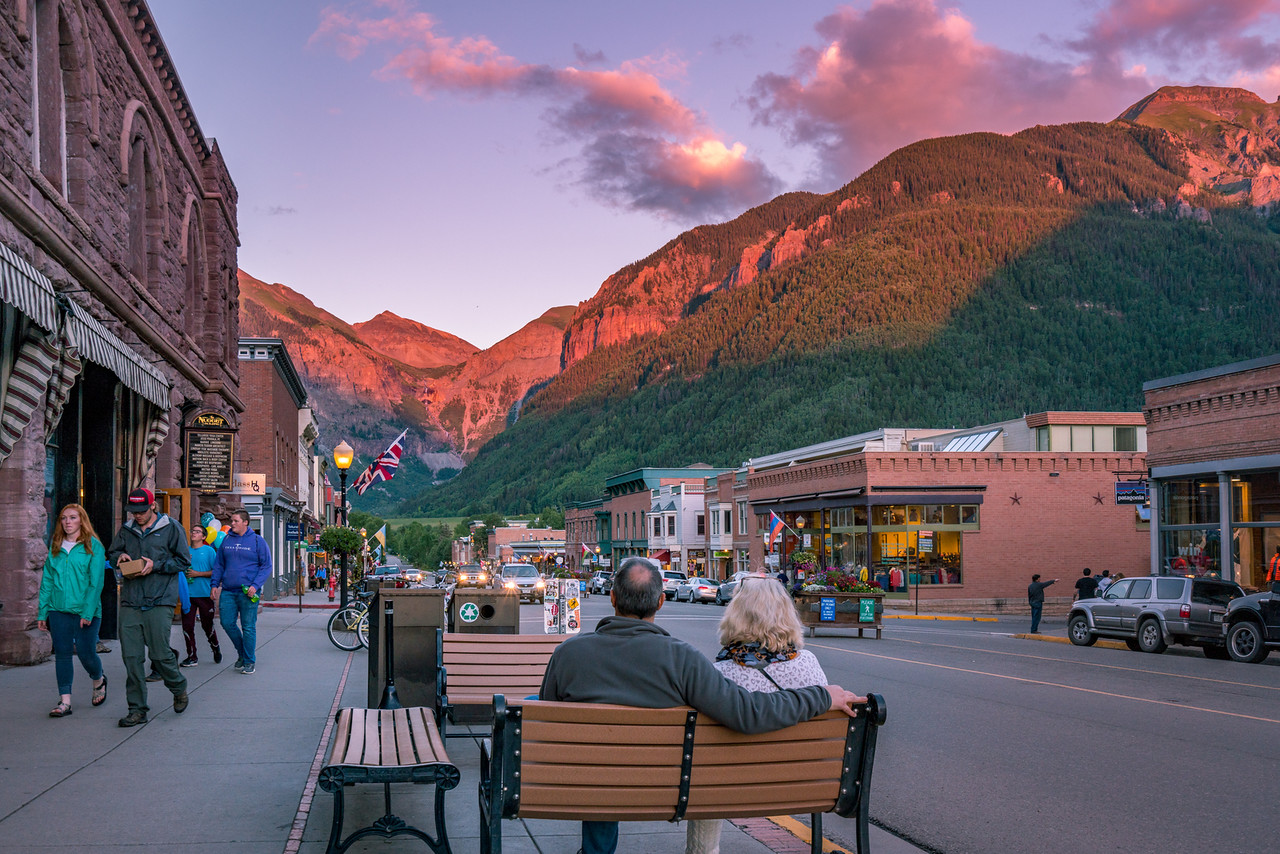 Telluride is always crowded during the summer, probably for its unique attractions. First off, there's the Telluride Hotel, a kid-friendly hotel where you can set your base and enjoy exciting services.
The most incredible thing is that the town is a tourist attraction site based on its history. You can get the whole story about how the city has transformed from a Ute tribe summer camp to a ski mecca from the town museum.
While in the town, going on an off-road adventure is truly worth trying. You can't reach certain places on foot, but with a 4by4 off-road adventure, your family gets the chance to explore such areas.
Ever tried rock climbing? During summer, Telluride will offer you an opportunity to try this activity at the Adventure Rock in Mountain Village, whether you have the experience or not. The place is 100% safe.
Other activities include paragliding over the town's valleys, hiking, and mountain biking. Ensure your family tries the different delicacies from the restaurants available.
8. Durango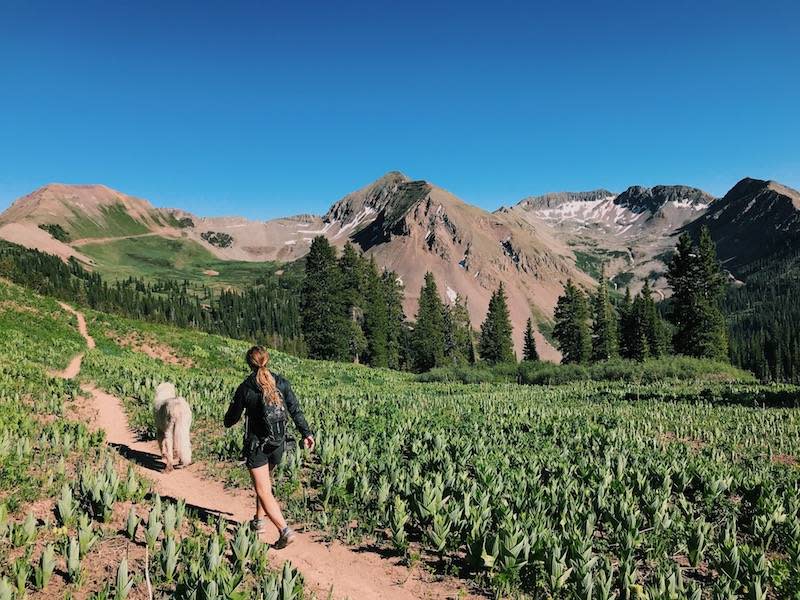 For your family and kid-friendly adventure, Durango offers much more that it becomes difficult to choose. The summer family adventures include hiking, ziplining, and fishing. The best hiking experience from this town is at the San Juan Mountains, while your fishing adventures can never be complete without visiting the Vallecito Reservoir.
And since it's hot, you want to indulge in something that brings your temperature down. For this reason, you get several water sports to participate in, including:
Whitewater rafting
Kayaking
Tubing
Paddling
You can also take your family to the Durango Discovery Museum for some historical discoveries. As they always say, learning never stops. Hiking along the Colorado Trails, evening walks, and mountain biking at Horse Gulch can also strengthen the family bond if taken together.
9. Ouray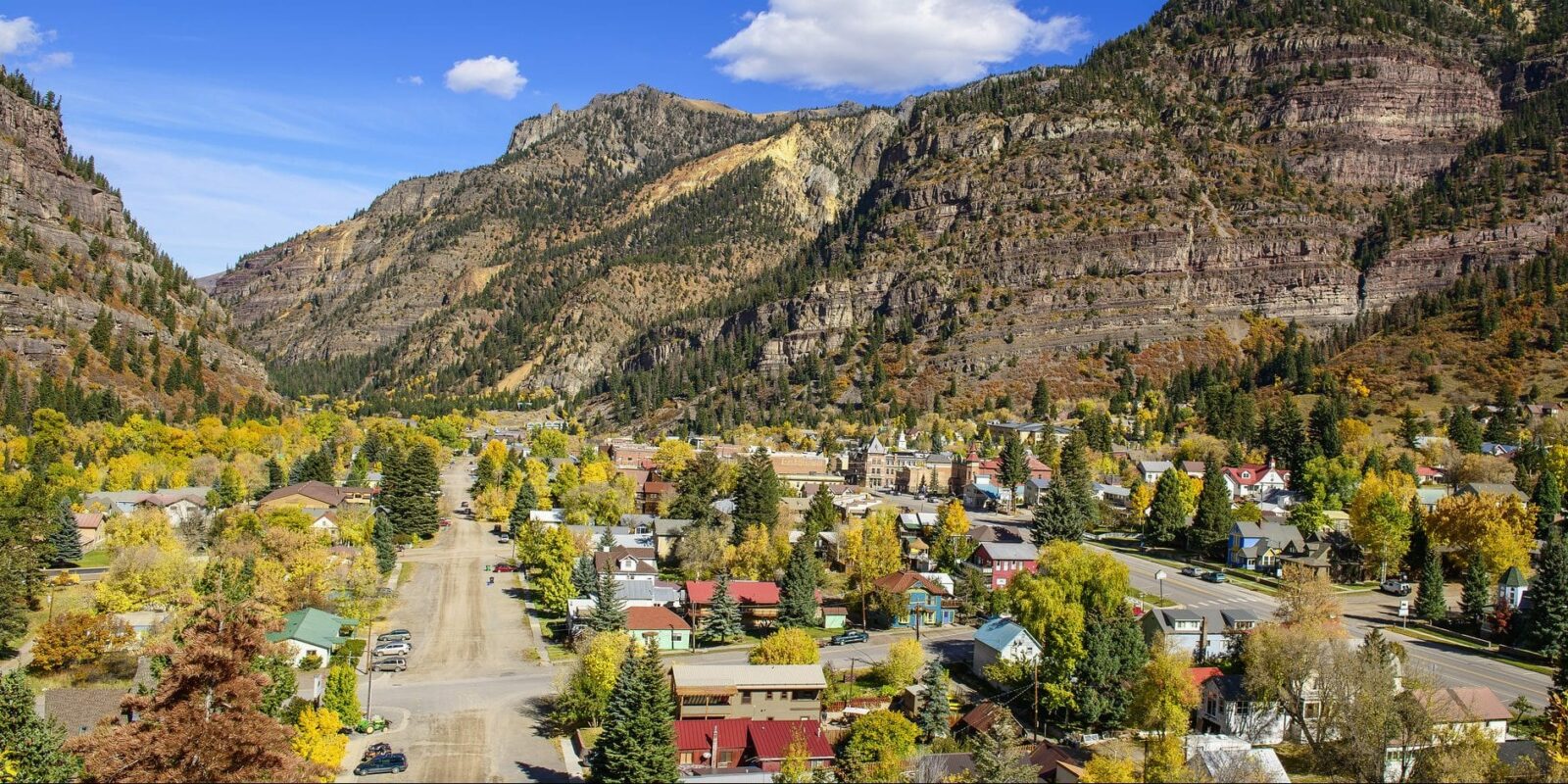 Ouray is an old mining town that the rugged San Juan Mountains surround.
Many historic buildings and breathtaking views from the mountain tops await you. Hit the Ouray's Million Dollar Highway and let your family marvel at the scenic views.
How about you all stroll down the main street exploring all the shops? Then, buy some artwork or other valuables to take back home with you. You can also visit the Glenwood Hot Springs Pool for your water sport's needs.
The beach at the Ridgway State Park is what you need to complete your summer vacation. Kids love playing all kinds of sports at the beach, and while they enjoy themselves, you can go paddleboarding. And to those who love hiking and biking, all these you can do here.
10. Steamboat Springs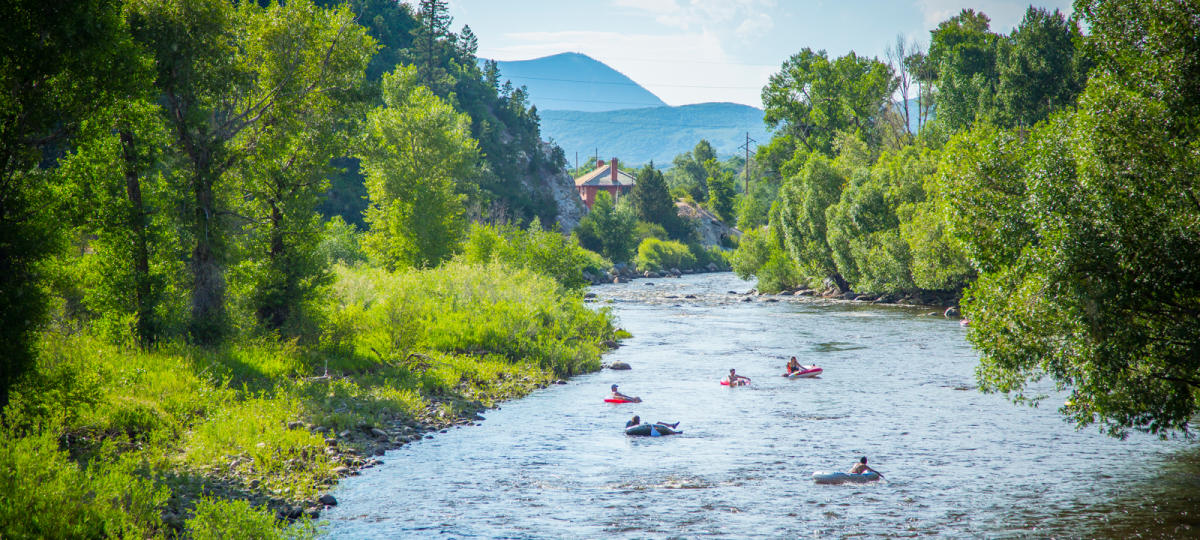 Steamboat Springs is home to many fantastic sites to explore.
You can go tubing the Yampa River with the family or visit Howelsen Hill for several sporting activities. What's more, Steamboat Springs is home to several ranches where you can go horseback riding. The three most popular ranches here are Del's Triangle Three Ranch, Elk River Guest Ranch, and Saddleback Ranch.
There are shops, boutiques, and various restaurants to visit downtown as you stroll down with your family.
Your kids should enjoy a trip to the iconic Old Town Hot Springs. Here they can swim, water slide, and have fun moments.
Another destination you shouldn't miss is the Strawberry Park Hot Springs. Located at the outskirts of Steamboat, this park offers therapeutic sessions. The hot pools, private pools, and massage huts will surely rejuvenate your body.
More about our TFVG Author
A seasoned traveller, Dad, and avid sports tourist, James foundered The Family Vacation Guide to share his expert vacation experiences- especially when it comes to being a travelling family man.
Featured in Travel articles such as Travel + Leisure, TripSavvy and SFGate, you know you're reading some of the best vacation tips online.