Cruising has become such a popular choice for family vacations that, in 2019 alone, at least 13.7 million US citizens took a cruise ship to explore different parts of the world.
But like any holiday, going on a cruise takes planning. You'll need to know not just which cruise to choose, but how much it will cost. In addition to the upfront cost of the cruise, you'll need to think about hotels, restaurants, transfers, and activities. Regardless of the part of the world, you would like to visit, it helps to have a solid financial plan. 
The high cost of the cruise itself is due to the high value of the experience. You'll get the chance to mingle with people from different parts of the world and connect with nature in a unique, refreshing way.
If the ship is large enough, you'll enjoy accommodations, food, entertainment, and the ability to reach your loved ones back at home thanks to a reliable internet connection. However, to have the best experience, you might have to dig deeper into your pockets.
Here, we've compiled all the details you need to find a cruise vacation that maximizes fun and minimizes cost. 
How Much Will the Cruise Cost?
In the US, for each person, you should be ready to spend at least $212. This fee covers many things, beginning with an average $152.12 for the ticket price and some for the onboard spending. But you should know that it's still possible to land some of the best deals.
If you have a large visit for your cruise, you might be interested in checking out the most luxurious cruise ships in the US. These might charge more than $1,000 for each person, but you can be sure that your experience will be exceptional. Regent Seven Seas Cruises are some of the most expensive and luxurious deals you can get, provided you're ready to spend more than the regular cruise lines.
The prices will always vary based on a vast range of factors. Before we break down the different factors that determine your total cost, let's take a look at the different calibers of cruise lines. That way, you can plan out your cruise trip from start to finish.
What Kinds of Cruises Are There, and How Much Do They Cost?
There is a vast range of cruise lines, and they differ from one another in what they offer and what they cost. That's why a cruise ship that looks and feels excellent for you might not have the same effect on someone else. The cruise line you decide to go with will largely determine the amount of money you end up paying.
There are various ways to break down the types of cruise lines, and the different categories can get complicated. Here, however, we have simplified things for you below. We've broken it down into three main cruise categories and their average price range:
Mainstream- $50-$450 (per person per day for basic cabin)
Premium- $280-$680 (per person per day for basic cabin)
Luxury- $600-$1,000 (per person per day for basic cabin)
Mainstream
Are you looking for a casual Caribbean cruise, or a simple tour around the Mexican Riviera? Then you want something fun and family-friendly to make your trip as phenomenal as possible. These are likely to be Royal Caribbean or Carnival Cruise itineraries. These two cruise lines and a few others are the best options for those looking for something budget-friendly yet fun.
If you're looking to splurge on a good meal, you'll enjoy the luxury of upgrading and purchasing a la carte.
Mainstream cruises are known for their solid experience and fun features for you and your family, such as ice skating rinks, rock climbing walls, and water slides. They also have kids clubs, grand shows, nightclubs, and eateries where you can party at any time of the day. This means your fun will not end until your trip does.
What's even better is that, with all that fun, you won't have to spend an arm and a leg. If you choose to go with the mainstream option, the ship is likely to be older and less fancy than on a more expensive cruise. However, that doesn't affect the quality of the time you'll have during your itinerary.
Mainstream cruises have many ways to entertain you and your fellow passengers. The chance you'll have to interact with the thousands of other people on the same ship will make you appreciate the choice you made. You might even make some new friends!
Premium
Premium cruise lines are designed for those looking to explore the world comfortably. Though they share many of the same features as the mainstream lines, their services and amenities are way above average.
If this is what you're looking for, then think Princess Cruises, Celebrity Cruises, Cunard Line, and Holland America Line. Here, you'll enjoy dining options of high caliber, accompanied by some of the best wine pairings to keep you relaxed.
While premium cruise ships can be family-friendly, some of them don't have extensive facilities compared to those you find on mainstream cruise ships. Also, premium ships don't carry as many guests at one time. Most of them will only have between 500 and 1500 guests, which may still appeal to you if you're someone with excellent social skills.
The smaller number of people on board means more space for cabins and other public areas set aside for mingling. The higher ticket cost will also mean a nicer ship with more modern decor.
Luxury
As you might expect, luxury-level cruises are the most expensive. However, many of their features are fairly comparable to those of premium cruise ships, such as Silversea. Often, however, luxury lines will include pre- and post-cruise hotel stays and flights. They also offer private transfers, shore excursions, and other services.
One important distinction is that these luxury cruise ships are not as big. Most of them are essentially mega yachts that can only accommodate 100 individuals. Some of them are also medium-sized ships that come with luxurious features for the most pleasurable experience on the water.
Over the course of your luxury cruise, you're likely to find that staff and other guests begin to know you by name. You'll be treated as a valued guest, which is to be expected considering the price you paid.
You'll enjoy plenty of space, as well as food and drink prepared by some of the best chefs in the world. You'll never have to pull out your wallet when you need anything. If you've opted to pay the highest price, everything will be included throughout your stay.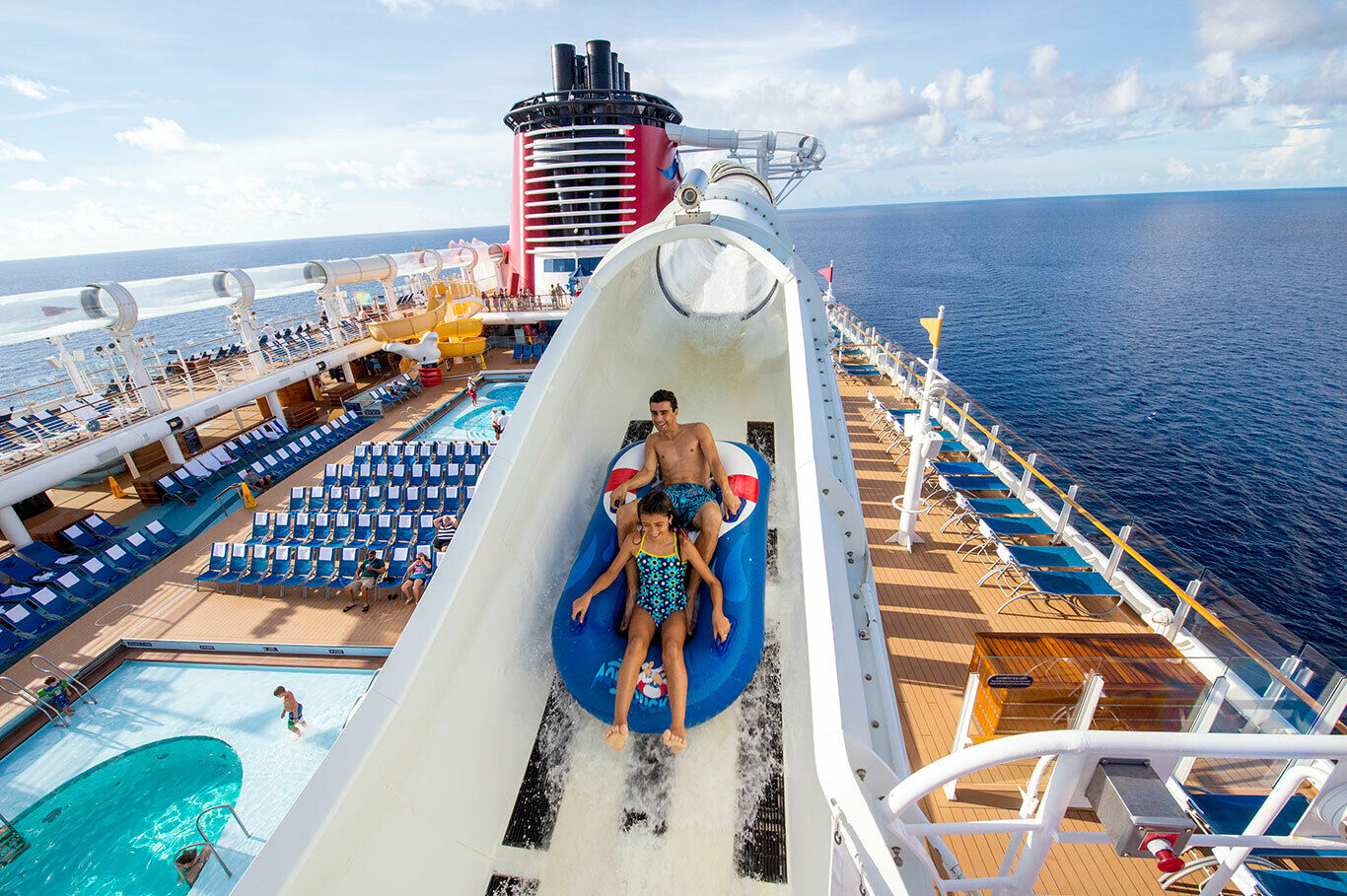 Cruise Cabins
Did you know that the cabin you choose can also impact the amount of money you end up paying for the itinerary? It's true—which is why it's important to look into all your cabin options when planning your cruise.
Cruise ship cabins come in many designs. Some are small and without windows, while others are huge with separate bedrooms and suits, marbled bathrooms, and verandas.
It all depends on how you would like to experience your expedition. However, no cabin is "bad"—it all comes down to your preference. The best cabin for you depends on what you want to spend and the amount of space you want during the trip.
Choosing a cabin feels more like picking your ideal class in a flight, but each spot you select comes with some benefits. The economy class will still get you to your perfect location, but if you want to get there in comfort and style, then you'll go for First Class or Business Class.
When it comes to cruise ships, it helps to understand that the cabin you choose determines whether you are granted certain premium services or access to certain areas within the ship. For instance, Carnival Havana Staterooms give you access to a great bar and pool area. The likes of Cloud 9 Staterooms come with additional in-room amenities, such as free fitness classes and priority spa reservations.
Other Expenses to Keep in Mind
Now that you know the different cruise levels and charges, we can discuss the additional expenses to plan for. Note that some of these expenses are optional, so they should not discourage you from taking a cruise with your family.
As a starting point, your trip should include meals, accommodations, and onboard entertainment for all family members. But there can be more to your experience; you might not be aware of the other factors that could compel you to spend a few more bucks on your trip.
Shore Excursions
You may intend to lounge on the ship and watch the waves for the duration of your trip. For some, that describes the ideal cruise. Most cruises also include onboard entertainment and activities. But if you're looking for more excitement, you can take part in a few recreational activities to spice things up.
Many itineraries include port days, where the ship will dock and allow the guests to disembark and explore the mainland.
Note that most cruise lines do not provide shore excursions in the cruise fare. Therefore, you'll have to spend money on anything you choose to do off the ship. On the upside, if you choose to do so, there are a myriad of different activities. You can choose to book a private guide or seek out your own fun. For example, ziplining and snorkeling are popular activities that can also be perfect for families with kids.
While shore excursions may mean extra cost, there is no limit on what you can do, provided you have more money to pay for the experience. For example, for as little as $30, you can take a walk around Barcelona, or board a private jet in Monaco. Some people spend as much as $2,000 on extra activities to have a lifetime experience, and you could be one of them if you're financially prepared.
Onboard Activities
You won't have to worry about your pocketbook when you want to participate in onboard activities, since most of them are included in your trip fare. However, there has been a recent trend in which cruise lines will charge passengers for some of the most exciting experiences onboard.
Mainstream cruises are famous for this. Though they always have more than enough options, you might still be tempted to try a few more things, and you might end up spending more. If you have a budget and you're looking for specific onboard activity or amenity, be sure to research your cruise line ahead of time to determine whether or not it's included in your fare.
Gyms, for instance, might have some fitness classes to offer, and they'll charge you a fee that's not included in your cruise fare. Most of them will have you pay around $30 for such a class.
On the upside, kids' clubs are generally free, so you won't have to worry about spending more to keep your children entertained.
Other activities your cruise might offer for an additional cost include:
Escape rooms
Spa and Salon treatments
Behind the scenes tour
IMAX movies
FlowRider private session
Laser tag
Drinks and Drink Packages
Regardless of the cruise line you choose, you'll always receive drinking water at no extra cost. You'll also enjoy complimentary tea, coffee, and other non-alcoholic drinks as part of the cruise fare. Other beverages like soda and alcoholic drinks may not be not included unless you paid an all-inclusive fare.
Some cruises can add all beverages to the cruise tab, but if that's not available, you should be ready to spend money on each drink you order during the trip.
Some lines, such as Azamara, include non-alcoholic drinks, select beers, and spirits in the fare. Others, however, will only include lunch and dinner. Before you choose a line, it helps to find out what to expect from your fare so that you don't end up having to spend more than you anticipated.
Each cruise line is unique, operating under different terms and conditions. Ask them about the drink packages available and what you'll be expected to pay for drinks if they're not included Most drink packages will begin at $12 for various soft drinks and can go up to $130 for premium drink packages.
Specialty Restaurants
Inside the main dining room/buffet, you can be sure to find free meals, provided you're in the main venue. However, today, many cruise ships offer more than one meal venue, which can mean spending more money.
If you want a special dinner with someone you hold dear, then chances are you'll have to pay extra. If you want to indulge in some high-end beverages, then you'll report to the alternative venues and pay for anything you choose to drink.
Internet
Most likely, you'll need a good internet connection to stay in touch with your loved ones at home and to surf the internet. It helps to know ahead of time if the internet connection will not be included in your cruise fare; in many cases, it will not be, and you'll have to pay more to include it as an add-on. On some lines, you'll find several internet package options, and can choose the right one for your family based on the amount of data you need to use during the trip.
Carnival Cruises, for instance, has a social media plan that costs around $7 each day. If you're on the Disney Cruise Line, you can enjoy 1,000 megabytes for $89. Take your time and ask them about the internet connectivity, and they'll share the necessary details with you.
Additional Considerations
When planning for something exciting like a cruise holiday, it can be easy to forget the less-glamorous and everyday services you'll need, like laundry! Some cruise ships provide laundry services, but the cost of using them isn't included in your basic cruise fare, meaning you'll have to pay extra for them. Most of the time, you'll have to pay out-of-pocket for all non-basic services, so you need to arm yourself with a few more bucks if you want to ensure the best experience.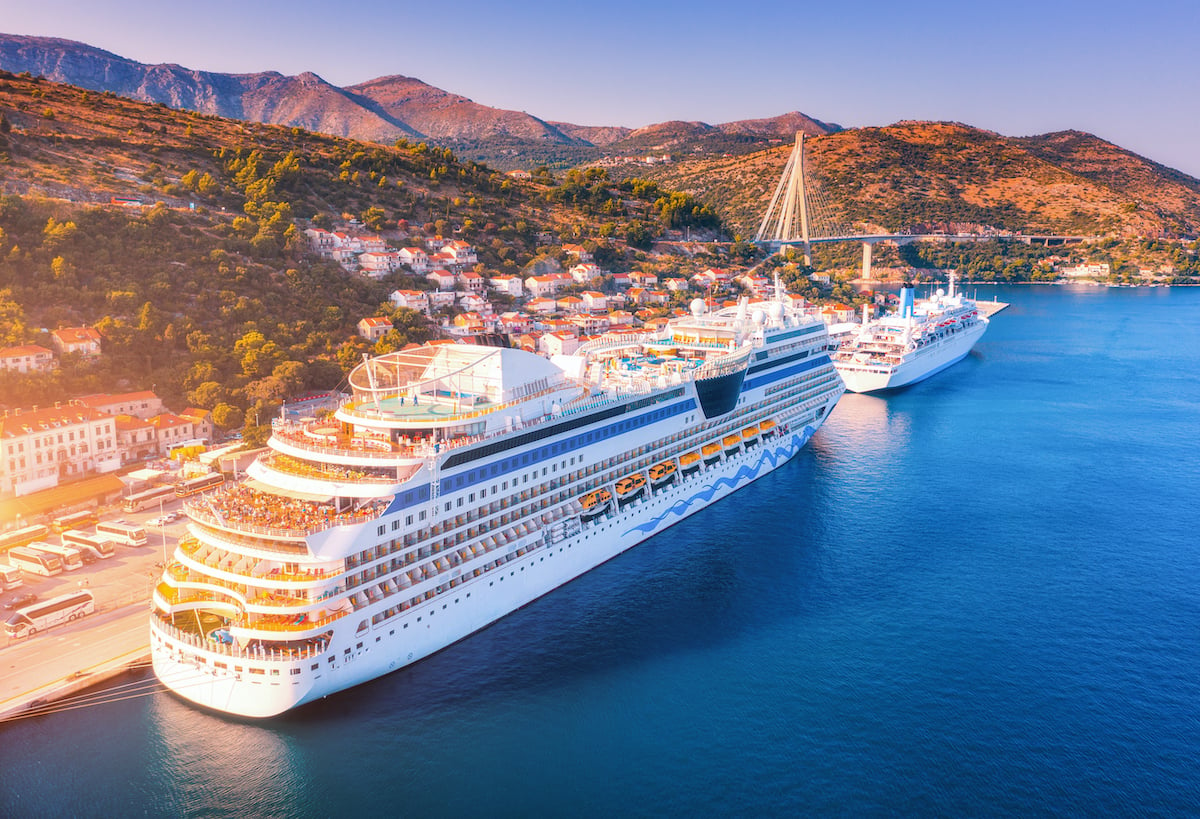 Conclusion
A cruise vacation has a lot of value, meaning it may not be cheap to book your stay if you're looking for luxury. Mainstream cruise lines are best for large families without deep pockets, and you'll still have food, accommodations, and an amazing experience. Premium cruise lines are designed for those looking to explore the world most comfortably without breaking the bank. But if you need something outstanding and have money to spend, luxury lines have it all. No matter what you're looking for, however, be sure to look carefully at the details of your package and what's included with your ticket. And at the end of the day, don't worry—you're sure to have a great time at sea!
More about our TFVG Author
A seasoned traveller, Dad, and avid sports tourist, James foundered The Family Vacation Guide to share his expert vacation experiences- especially when it comes to being a travelling family man.
Featured in Travel articles such as Travel + Leisure, TripSavvy and SFGate, you know you're reading some of the best vacation tips online.