Are you taking your kids on a cruise? Packing for kids is not as simple as one might think because there are so many different factors and variables that go into it. 
For example, if your child is picky or doesn't like trying new things, packing might be a little more complicated than usual.
But don't worry! Here are some of the essential items to pack for the children in your life when taking them on a cruise.
Babies and Toddlers
Babies and toddlers have specific needs when cruising, and it's important to bring certain supplies with you before leaving on your trip so that you don't run out of things while on vacation. Here are some things to think about bringing before setting out on your journey.
Baby Wipes
Many people are unaware that one of the essential things to pack for kids is baby wipes. However, they've saved countless parents when they're exploring a new port.
Also, keep in mind that there are limited restrooms on cruise ships, so it's best to be prepared with baby wipes if your child has an accident or gets into something messy.
Diapers/Pull-Ups
Pack lots of diapers or pull-ups if you know that your child is not fully potty trained yet. Even though the staff on the boat are likely to offer fresh diapers to those who need them, it's always best to be prepared and bring a little extra just in case.
In addition, when you go off the ship at the various port calls, make sure to bring a portable carry case in which you can store the dirty diapers until there is a chance to throw them out.
It's also a good idea to bring plastic bags for dirty diapers so that if you need to change diapers in your room, you can quickly dispose of them without making a mess and without letting the room get smelly.
Sippy Cups and Bottles
Bring a few sippy cups and bottles so that you can mix formula or water if your child is still on the bottle. The cruise will offer milk, but you might want to mix up their drink, so it's not too hot by the time they get around to drinking it.
Don't forget to bring the bottle brush and some soap so that you can clean them before returning to your room or at night.
Snacks
If you know that your child is ready for solid food but is picky or prefers just a few specific types of fruits or vegetables, then pack these snacks in advance. You don't want to run out of the things that your child likes most while on vacation.
Also, remember to pack lots of snacks because these babies will get hungry fast.
Finally, remember that while the cruise cafeteria and eating areas are open for breakfast, lunch, and dinner, you might not have access to food during off-hours.
For that reason, it's best to have some extra snacks so that if your child gets hungry, you won't have to worry about where you're going to find food that they will eat.
Baby Food
Speaking of snacks, don't forget the baby food. The cruise might not offer age-appropriate food, and even though most children will eat anything, they might not like the ship's options.
If you know your child needs baby food or their diet requires it, then opt to bring along a little extra just in case.
Pre-Teens
If your child is transitioning into being a pre-teen, they might have more of an opinion about what they want to bring on a cruise. That being said, here are some good things you should consider packing for pre-teens when going on a cruise.
iPads/Tablets
The world runs on technology now, and pre-teens can be very tech-savvy. If your pre-teen has certain games or movies that they are excited about playing or seeing, then it's best to pack them in advance so that your pre-teens can enjoy them instead of getting bored during the trip.
Also, keep in mind that if WiFi is available, they might want to use it to communicate with their friends or play games online.
Pens, Pencils, Paper
It's always a good idea to have some extra supplies on hand if your child runs out of something while on vacation.
Also, keep in mind that your pre-teen might have schoolwork to do in between their time on the ship (especially if you're traveling during the school year). In that case, bringing these materials can ensure that they can do their work in your cabin.
By making sure that they complete their schoolwork during the trip, you won't have to worry about them rushing to finish (or start) it when returning home.
iPod/MP3 Player
Pre-teens sometimes don't spend their time listening to music because they are too occupied with playing games or watching movies. However, if your pre-teen is an audiophile, you should consider bringing along earphones or headphones to enjoy their music while on the trip.
You might also consider bringing along extra battery packs or charging cables if they run out of juice while using them for their other devices.
Books
While many cruise lines offer a library on board, you might want to consider bringing along some of your child's favorite books. Some kids enjoy reading while others prefer activities like drawing or playing games; it all depends on the type of kid you are traveling with.
If your child is an avid reader, bring their favorite book if they don't see anything interesting in the library and need something to do during off-hours.
A great option is to get a Kindle that is capable of storing multiple books. It will save you packing space, and you can guarantee that your child will be able to find something interesting to read while on the cruise. However, since they're not waterproof, ensure that it doesn't get wet around all the water!
Shoes, Clothing, and Accessories
You always need to pack clothes for any trip, but here are some things you should consider bringing along when going on a cruise. If your pre-teen is picky about what they wear, it's best to bring extra clothing just in case.
Teenagers
Teenagers might not want to take their parents' advice, but there are a few things that you might want to bring along for them just in case.
Bluetooth Headphones
If your teenager has a phone with Bluetooth capabilities, then you can allow them to bring their headphones along. This way, they won't have to worry about whether or not their phone will fit in the available sound docks on board.
If not, you might need to purchase some extra adapters for use while onboard the boat.
iPads/Tablets
As stated above, these devices are becoming more and more prevalent in society, so it's best to bring one along if your teen can't find anything else to do while on vacation.
In addition, most cruise lines provide wiFi, so teens might want to use this feature to connect with friends or play games online. Also, if you can bring along a charger for these devices, you will be just fine.
Extra Money
It's always a good idea to bring extra money because you never know what you will bump into at the ship. In addition, there are many activities and shopping opportunities available, so it's best to have some extra cash with you in case your teenager wants something while on board.
Camera
Last but not least, a camera is an excellent idea for your teen. They will often want to take photos of the places they visit and can even take selfies with their friends if they wish to do so.
Additionally, there are several ports of call for cruises, so a camera will be a great way to remember all the fun they had on their trip.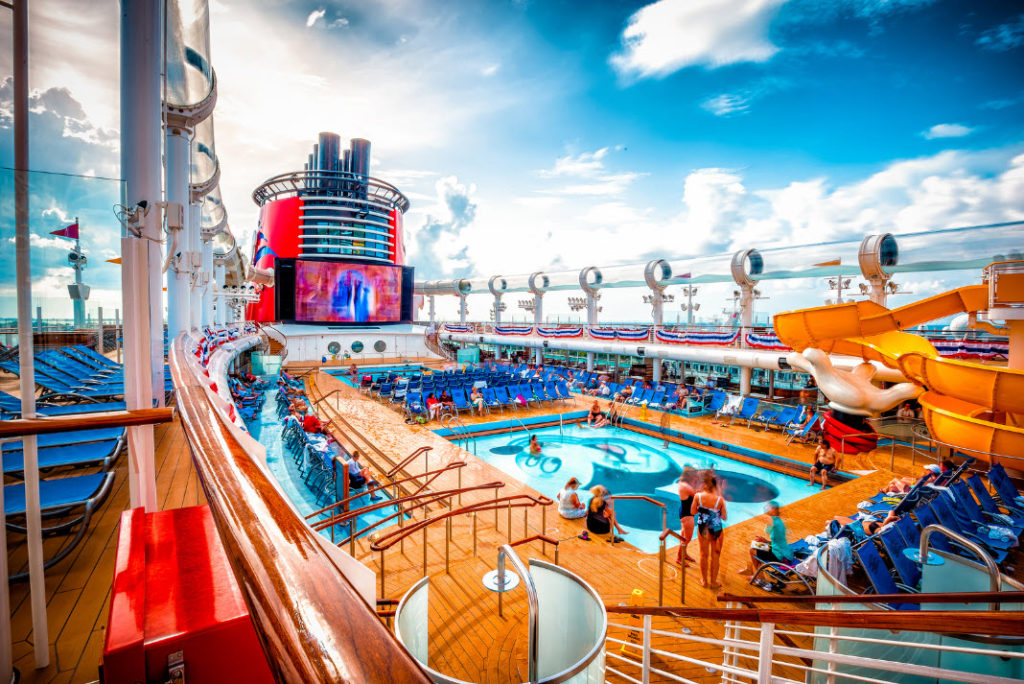 Miscellaneous Items
In addition to age-appropriate items to pack for your children, there are some other general items you should think about packing for your kids before your next cruise.
Sunscreen
While your teen may not have a problem applying sunscreen, it's still important to bring some along just in case they forget or don't want to use it. Just make sure that it is a strong SPF so that your children are protected from the sun.
Also, make sure that your teen brings a hat and sunglasses along for added protection.
Water Bottles
Cruise ships provide passengers with water but bringing a reusable water bottle is always a good idea. It will save you money while simultaneously reducing waste that goes into our oceans, and it will also allow your child to have some water on the go.
Light Jackets and Sweaters
As mentioned above, cruise ships can get chilly at night, so it's a good idea to bring along jackets or light sweaters for any evening excursions that might take place. It's not necessary, but it will make your child a little more comfortable.
First Aid Kits
Cruise ships often have medical facilities onboard, so if anyone has serious injuries, they should be taken care of without any issues. However, bringing along first aid kits from home is still a good idea because you never know how bad a situation might become.
Backpacks
While these seem like simple items to bring on vacation, they can make a huge difference.
Firstly, if your child is going off the ship to tour local attractions while in port, then they need to have a bag with them at all times. This is because they will be allowed only specific amounts of liquid, and these bags will help you stay within the confines of cruise rules.
And secondly, some children may want their own backpack on board the boat because they might feel limited by what is available or might not like sharing that space with you.
Over the Counter Medicine
Just in case, some medicine is necessary to bring along on your cruise vacation. A whole first aid kit may be unnecessary, so it's best to pack the basics like Tylenol or Advil. This way, you won't have to worry about taking up too much space or buying pricey items while onboard the boat.
It's also essential to bring along allergy medicine and any other prescriptions your child may need for the duration of your trip.
Luggage Tags
Don't forget about luggage tags when you're packing for your cruise trip with the family!
A luggage tag will help you get your bags back if they get lost, and it can also make sure that the people carrying your bags know who they belong to. You can use one of these without problems, and no one will ever think twice about its function.
A luggage tag is a small detail – but an important one, nevertheless. These tags allow you to correctly identify your bags (and prevent mix-ups) while preventing any third party from taking them by mistake.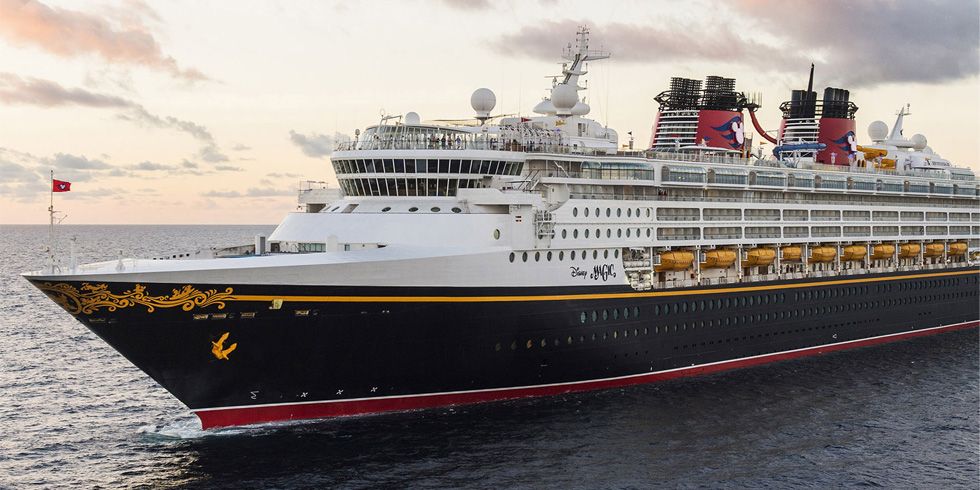 Weather-Related Items
Weather can play a huge role in what you pack for your children to take with them on a cruise. A warm-weather cruise will require that you pack certain things, while a colder cruise will require the opposite.
Warm Weather
If you are preparing for a warm-weather cruise, make sure to pack clothing made of breathable fabrics like cotton and linen. These fabrics absorb sweat while also letting your child's skin breathe.
Avoid packing synthetic materials like polyester since they trap heat against the body, which can cause discomfort when on board the ship on warmer days.
Cotton or linen clothing items are great to bring along on trips during warm weather since these types of fabric absorb sweat while also allowing the skin to breathe.
Polyester should be avoided on these types of trips since it traps too much heat close to one's body which can cause discomfort in certain situations, especially when at sea.
While the recommended attire is usually pajamas, you might want to bring a few outfits for your child that they can wear during late nights on board.
Nighttime activities take place on some cruise ships, and it will be better if your child has something cute to wear that won't cost you extra money from what's available on your ship.
Cold Weather
Pack warm clothing items like hoodies or winter coats depending on where you are going and when it is taking place. While a cold-weather cruise can be a lot of fun, spending an hour or two outside in the elements may not be so much fun for your kids, so make sure that they have enough layers with them while at sea.
You should also pack hats, gloves, and scarves for anyone on board that wants to be warm.
Final Tips
Carefully consider the activities your child will be doing while on a cruise and make sure they have everything they need to stay occupied throughout the day while being safe at all times. As long as you pack these essentials, your children will have no problem while cruising around with their families.
If your kids are going to participate in any water sports or other fun activities, be sure to put a change of clothes for them in their backpacks to wash up after being on board.
After being on board for a few hours, your kid's face might also get very dirty from eating lunch or snacking, so bringing along some baby wipes is essential, so your kid does not get messier than they already are.
Other items include towels to wipe off the saltwater, jackets in case they get cold at night, sunglasses, sunscreen if your cruise will be taking place during summertime, hats for sun protection, and solid shoes.
As long as you pack these essentials for kids on a cruise journey with their families, no one should have any problems while onboard so they can fully enjoy themselves.
By carefully considering your child's preferences and activities that they will be doing throughout the day, you can pick anything you think is necessary for them to stay occupied and safe.
And don't forget about bringing along multiple changes of clothes for them just in case they get dirty or it gets colder than expected at night.
Conclusion
Cruises are a lot of fun for everyone involved, especially if you have kids with you. By packing all the necessities on your trip, your children will be able to enjoy themselves fully while being safe at all times.
More about our TFVG Author
A seasoned traveller, Dad, and avid sports tourist, James foundered The Family Vacation Guide to share his expert vacation experiences- especially when it comes to being a travelling family man.
Featured in Travel articles such as Travel + Leisure, TripSavvy and SFGate, you know you're reading some of the best vacation tips online.