There's no place quite like the beach for you and your family to enjoy a relaxing, tropical vacation.
However, while destinations like the Caribbean are beautiful and unforgettable, traveling overseas can be expensive. Orlando in Florida is an attractive vacation option where you and your family can enjoy luxurious white sand beaches without blowing your budget.
If you are going to visit Orlando, you might come through the Sanford International Airport (SFB). Having a hotel close to the airport is a luxury that can't be overstated, but there are many more factors to consider when looking for your perfect place to stay.
You might want hotels with specific amenities like complimentary breakfast or free WiFi, or you might desire one close to the beaches.
In this list, you'll find eleven of our best airport-neighboring hotel recommendations in Orlando. Each one is well equipped for your perfect family vacation.
Let us help you find the best hotels near Sanford Airport to stay at during your trip so that you can enjoy the local attractions without all that extra trip-planning hassle. 
Close to Lake Mary, the Sanford Zoo, and the Daytona 500 raceway, this 3.7-star hotel is an affordable option in an exciting location.
This Best Western is within three miles of major shopping destinations and under one mile away from a large variety of fine dining options. It's also only three miles from the airport, making your transit easier.
Some of the valuable amenities at this Best Western include high-speed internet, complimentary breakfast, an outdoor pool, and a 24-hour exercise facility.
Pet-friendly rooms and mobility-accessible rooms are available, but this hotel is 100% smoke-free. Guest laundry and banking are also free for customers to enjoy.
This Best Western Plus location has two room options, one with a king bed and one with two queen beds. The 2-Queen rooms are better suited for families, each having a microwave, a refrigerator, and a 42-inch LCD television. The average cost of a 2-Queen room at this hotel is $120 per night, but discounts for military personnel, seniors, and AAA members are available.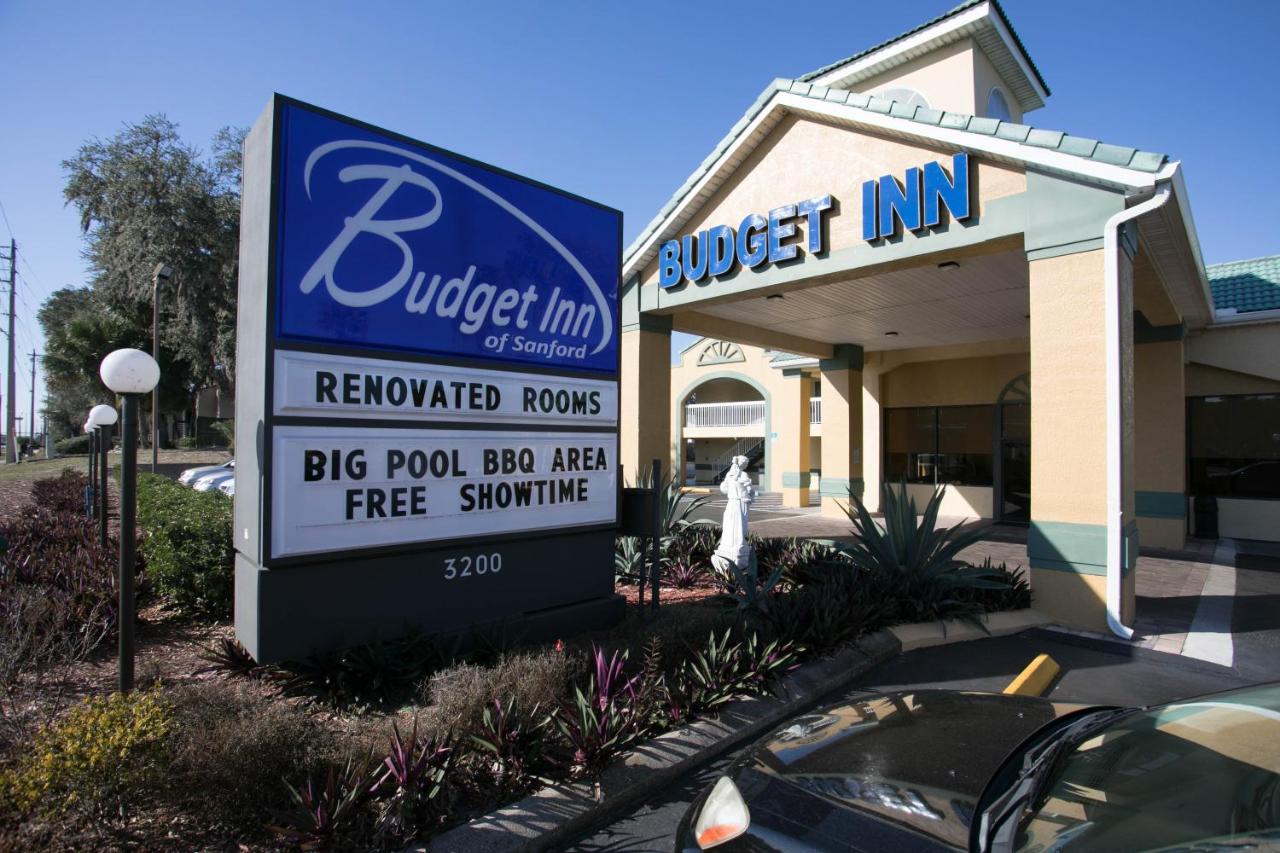 Budget Inn Sanford rests evenly between the hearts of Orlando and Daytona, less than three miles away from SFB.
This location is conveniently close to Lake Monroe, the Central Florida Zoo, and many other attractions. Budget Inn is a short drive away from major shopping and dining locations.
Some of the available amenities at this hotel include free WiFi, an outdoor swimming pool, and more. Pets are not allowed at this location, but smoking is permitted at designated smoking areas throughout the hotel campus.
A unique feature of this Budget Inn is that it accommodates four languages: English, Spanish, French, and Arabic.
The average rate for a 2-Queen bedroom is about $80 per night, but discounts are available under certain conditions. Bedrooms come with coffee/tea makers, a microwave, a refrigerator, and an ironing board.
While the Budget Inn may be missing some conveniences, the price is reasonable for the busy Orlando area, making it an excellent option for families.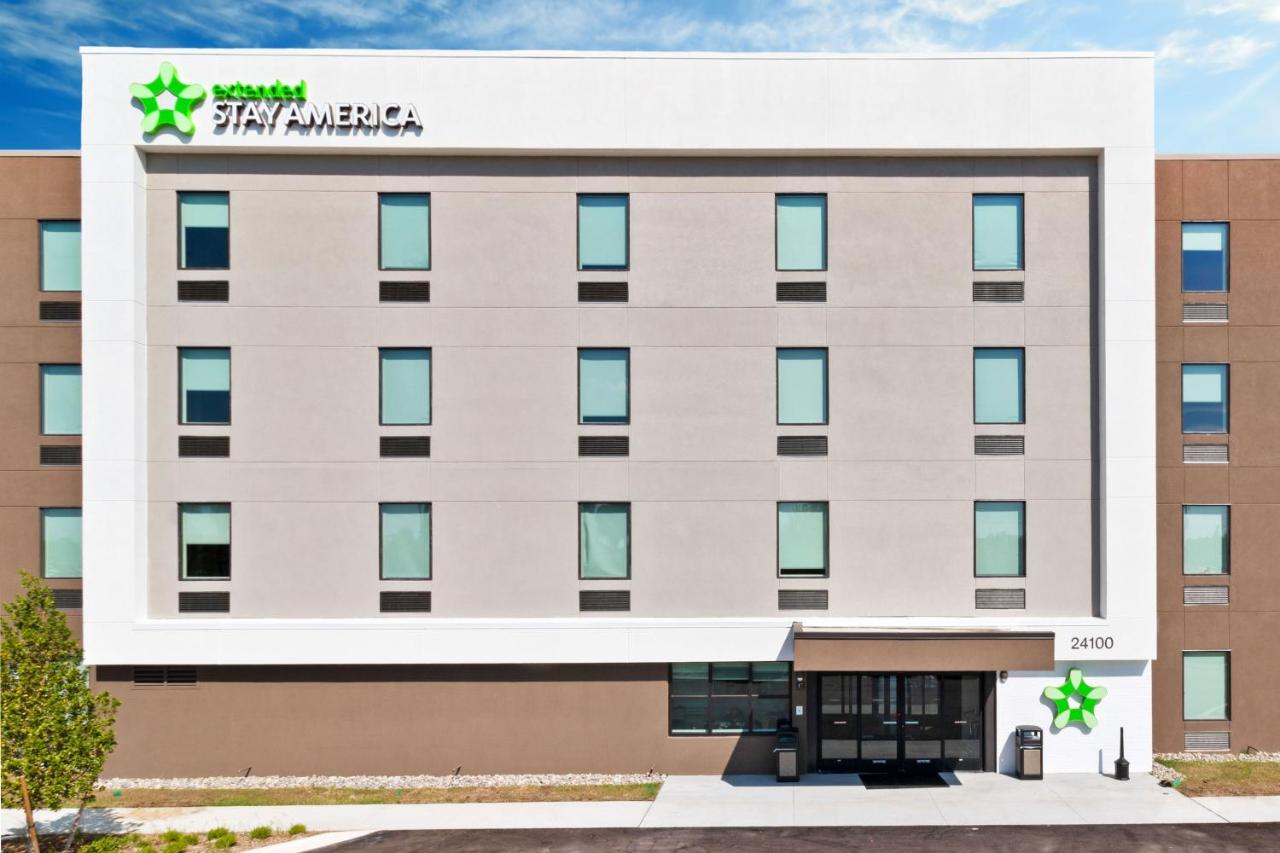 Extended Stay America's Sanford location is right in the heart of the Sanford urban center.
It's conveniently close to the Seminole Towne Center, a popular shopping center that suits your commercial and grocery needs. Orlando is a thirty-minute drive away from this hotel, and the SFB airport is about eight miles away.
Extended Stay's family rooms are equipped with full hotel kitchens, including a microwave, refrigerator, and stovetop. There is an on-site fitness center, a picnic area, a laundromat for guests, and a grab-and-go breakfast station.
This site is pet-friendly, and all rooms are handicap accessible. On the other hand, Extended Stay does not permit smoking.
Double queen bedrooms cost an average of $95 per night per adult.
Extended Stay has several promotions, including the Stay Longer Save More special, military discounts, and reduced rates for seniors. In addition, children under 17 can always stay free when they're with a parent or guardian, making this an even more economical family choice.
This Springhill Suites location is just 8 miles from SFB and within reach of a handful of beautiful beaches.
The Central Florida Zoo and Botanical Gardens and Zoom Air Zip Lines are both about two miles away, making this a convenient and exciting place for your family activities. Additional activities like biking trails, bowling, and horseback riding are all within seven miles.
Each of SpringHill Suites' 2-queen rooms at this location is decorated with tropical colors and carpeting. The hotel has an outdoor pool and a 24-hour fitness center, among other amenities.
While the rooms include both wired and wireless internet for no additional charge, pets and smoking are not permitted at this site.
Room prices are lower when you book them far in advance of your trip. The average cost for a 2-Queen room at SpringHill Suites is $100 per night, but discounts are available for seniors and military personnel.
Additionally, Marriott members can enjoy reduced rates on hotel rooms. The location and all-around comfort of this hotel make it a good choice for families near SFB.
Hampton Inn at Colonial TownPark is just 11 miles from SFB airport.
The hallmark of this hotel's location is its convenient proximity to shopping at Colonial Townpark, only a tenth of a mile away. Also close by are several dining and entertainment options, including Amstar Theater. The beautiful Daytona Beach is a half-hour drive away.
Amenities at Hampton include complimentary breakfast and WiFi, an outdoor pool, a fitness center, and more. All features except the fitness center are handicap accessible.
Hampton's 2-Queen rooms come with mini-fridges, a microwave, an HDTV, and other amenities. Suites with extra inclusions are available and can sleep five people. Pets and smoking are not permitted at this hotel.
The average rate for a 2-Queen bedroom at this location is about $140 per night, but booking in advance will reduce the price. Discounts are available for seniors, military personnel, AAA members, and more.
While the price is higher than other options, no other hotel near SFB is nearly as convenient for your family shopping.
Residence Inn is equidistant from the luxurious Daytona and New Smyrna beaches.
This hotel is about nine miles from Sanford International Airport and is a convenient drive away from the Central Florida Zoo, Wekiwa Springs State Park, Congo River Golf, and more. Nature preserves, biking trails, and more are just a short walk away.
The Orlando Residence Inn is pet-friendly and smoke-free. This site also offers car rental services, a barber, and more. A fitness center and an outdoor swimming pool are great recreational options.
Rooms are equipped with full kitchens, which include dishwashers, toasters, serving dishes, silverware, and more, in addition to standard hotel kitchen items.
This Residence Inn does not offer 2-Queen rooms but instead has 1-King rooms with sofa beds to sleep four. The average nightly rate for a non-studio room is $175, which is cheaper through prepayment options.
While the price is not the most affordable option, the completeness of the kitchen and extra space in the room make staying very comfortable for you and your family.
SFB airport is only about ten miles from this Marriott location.
Big attractions your family will love, such as Universal Studios, Walt Disney World, and WonderWorks, are just a short drive away from this convenient location. A coffee shop and dining services are available inside the building as well as in the surrounding area.
A fitness center, swimming pool, barber, newsstand, laundromat, a convenience store, and an ATM are just a few of the amenities offered here. Each of the hotel's 307 newly-renovated suites has a 55-inch wall-mounted television, bathrobes for guests, a safe, and more.
Smoking and pets are not permitted at this hotel. Breakfast is not complimentary.
2-Queen rooms cost an average of $135 per night, but this price can be reduced by booking far in advance. Discounts are available under certain conditions, as well as for Marriott members.
Being rated Marriott's Hotel of the Year, this business hotel has more than enough features to make your family vacation fun and convenient.
Located twenty miles from Sanford International Airport, this Hampton location is only three miles from the city center and is right next to the gorgeous Lake Monroe.
Daytona Beach is within reach, and the Debary Sunrail Station is close by for easy public transportation to and from Orlando.
At this location, you can enjoy free WiFi, an outdoor pool with a jacuzzi, a fitness center, and more. This Hampton is pet-friendly, but smoking is not permitted. Each of the hotel amenities is handicap accessible.
The hotel's 2-Queen rooms do not have kitchen equipment, but a coffee maker and a 37-inch LCD TV with an in-room movie channel are yours to enjoy.
The average price per room per night is about $135, but military, senior, and AAA discounts are available. This location is convenient without being in the heart of the busy city, making it a great choice for relaxing and taking daily trips with your family.
This Hilton location is nine miles from the airport and five miles from the city center.
It's also conveniently close to many sports fields, the Lake Mary Events Center, Disney World, and Universal Studios. This hotel has a restaurant, and other fun dining options are less than a mile away.
Free breakfast, free WiFi, and complimentary socials Monday through Thursday are some of the benefits Hilton offers. A fitness center, a swimming pool, and pet-friendly rooms are provided.
Not all amenities are handicap accessible, so be sure to consult the hotel website. This Hilton location has various room types to choose from, each with full kitchens and more.
A 2 double bed suite can sleep six people and costs an average of $130 per night. Many discounts and specials are available under certain conditions.
The selling point of this Hilton is its room variety, full kitchen, and spacious living quarters. Staying here will make your family vacation hotel feel a little more like home.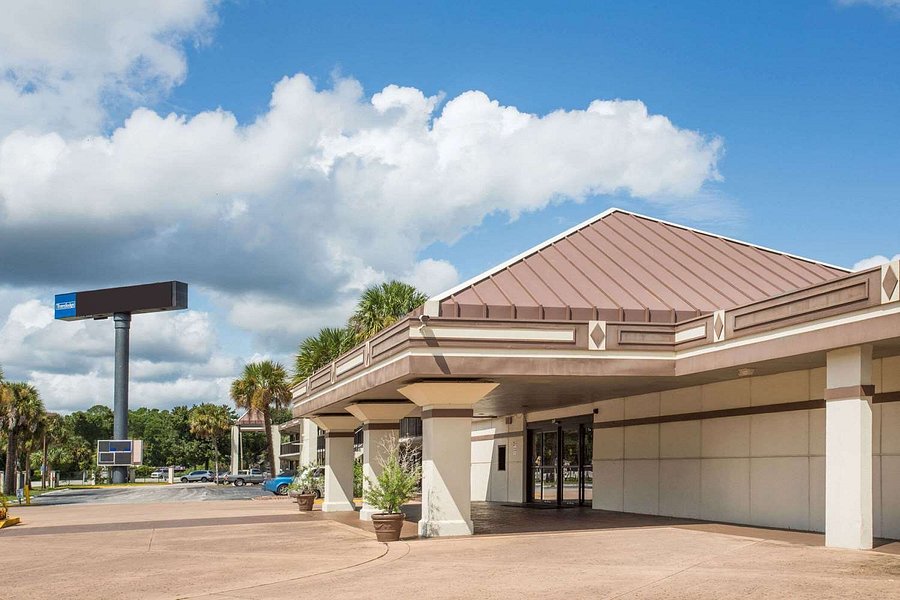 Sandwiched between Orlando and Daytona Beach, this Travelodge location is right next to picturesque Lake Monroe. It is close to golf courses, restaurants, and shopping.
Sanford International Airport is a mere fifteen miles away, and the beautiful Seminole State Forest is right around the corner.
This hotel is equipped with pet-friendly rooms, a swimming pool, a barbecue grill, and more. Rooms come with a mini-fridge, a microwave, a coffee maker, and other essentials. Smoking and non-smoking rooms are available here.
Double queen rooms start at just $80 per night, making this an affordable option for your Orlando vacations.
Cheaper rates are available for seniors, military members, and more. This is a simple but convenient and cost-effective option for you and your family to come home to after each busy vacation day.
This Extended Stay location is right on a major thoroughfare, close to shopping and grocery locations as well as restaurants and attractions. Many golf courses are nearby, and both beaches and the city of Orlando are a short drive away. This hotel is about nine miles from SFB.
The entire hotel is non-smoking, but pet-friendly rooms are available. Free WiFi, guest laundry services, and grab-and-go breakfast are some of Extended Stay's amenities. Room kitchens come with dining and cooking utensils, stovetops, microwaves, and refrigerators.
Studio suites with two beds cost an average of $90 per night, not counting special rates. This hotel is a great all-around pick that grants you the convenience of a full kitchen and the proximity to fun destinations while still saving a lot of your budget.
More about our TFVG Author
A seasoned traveller, Dad, and avid sports tourist, James foundered The Family Vacation Guide to share his expert vacation experiences- especially when it comes to being a travelling family man.
Featured in Travel articles such as Travel + Leisure, TripSavvy and SFGate, you know you're reading some of the best vacation tips online.