Finding the best vacation destination can be difficult, but Daytona Beach is rife with sunshine, beauty, and stunning ocean views. While it can be a challenge to find the perfect activity for you and your family to enjoy, mini-golf can be fun and exciting for tourists and locals of all ages.
Mini golf is complete with fun courses, animated features, bright colours, and animatronics that will have everyone at home envying you – especially when you travel to the coast. It may seem that Daytona Beach has a mini-golf facility on every corner, but in truth, several are ideal and inexpensive.
Using one of our seven top picks for mini golf in Daytona Beach can help you experience all that mini-golf offers without spending everything in your bank account.
Congo River Adventure Golf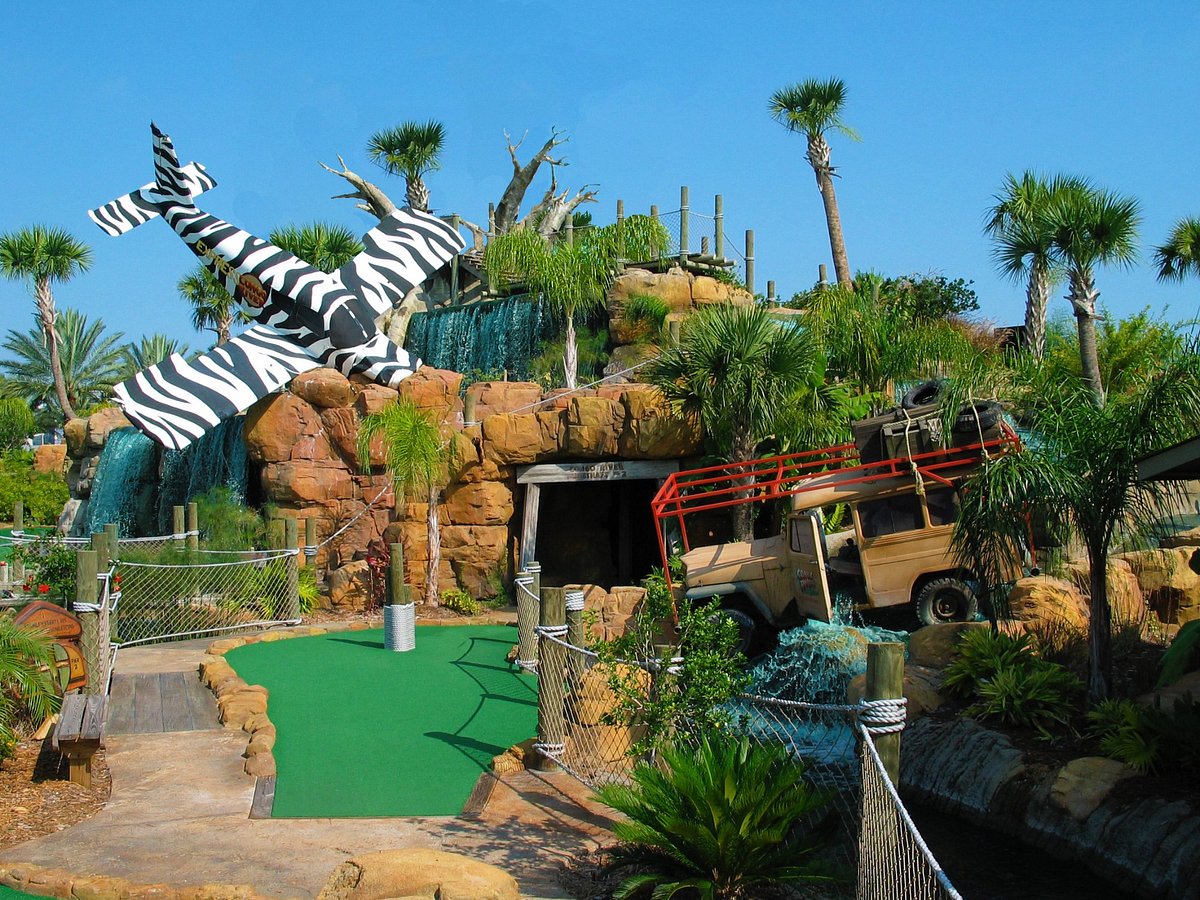 Congo River Adventure Golf has 18 holes of award-winning miniature golf courses to choose from and stunning prizes for winning your 18 holes. Congo River Adventure Golf offers cave exploration, waterfalls to view, and campsites to play your miniature golf within.
Congo River Adventure Golf does not just include golf but instead a gator exhibit where guests can feed live gators from a pole. You and your family can also experience a broad arcade room and go gem mining for gemstones, fossils, and arrowheads.
Congo River Adventure Golf is inexpensive and offers an exciting experience for the whole family. For only $13.49 for each family member over ten, and $11.99 for children nine and under, you and your family can have the best mini golf experience that Daytona can offer.
Daytona Lagoon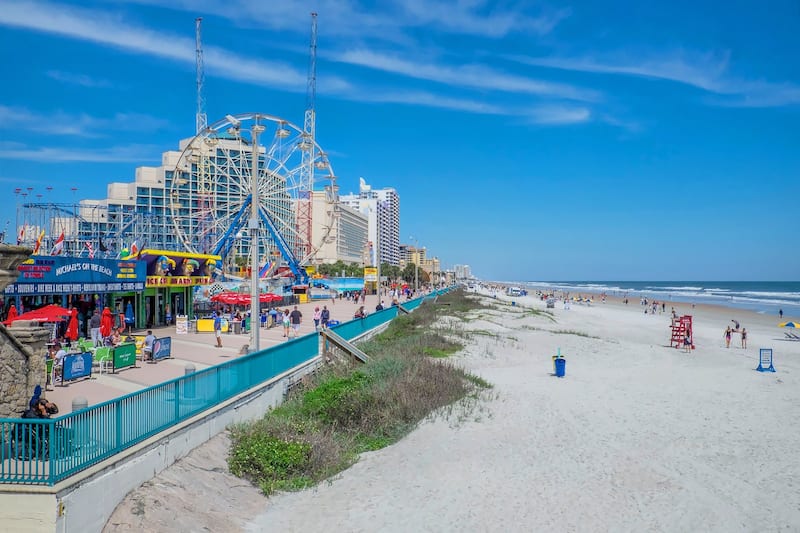 Daytona Lagoon offers more than just mini-golf. Instead, this park offers water slides, a fun park full of bumper cars, and a large arcade. You and your family can enjoy laser tag, go-karts, and a sky maze ropes course to thrill the adrenaline seeker within.
The course offered at Daytona Lagoon includes 18 holes through a tropical oasis that is guaranteed to keep visitors cool. The nearby ocean waves will keep you and your family cool and relaxed as you enjoy all 18 richly-coloured holes and courses.
Pirate's Island Adventure Golf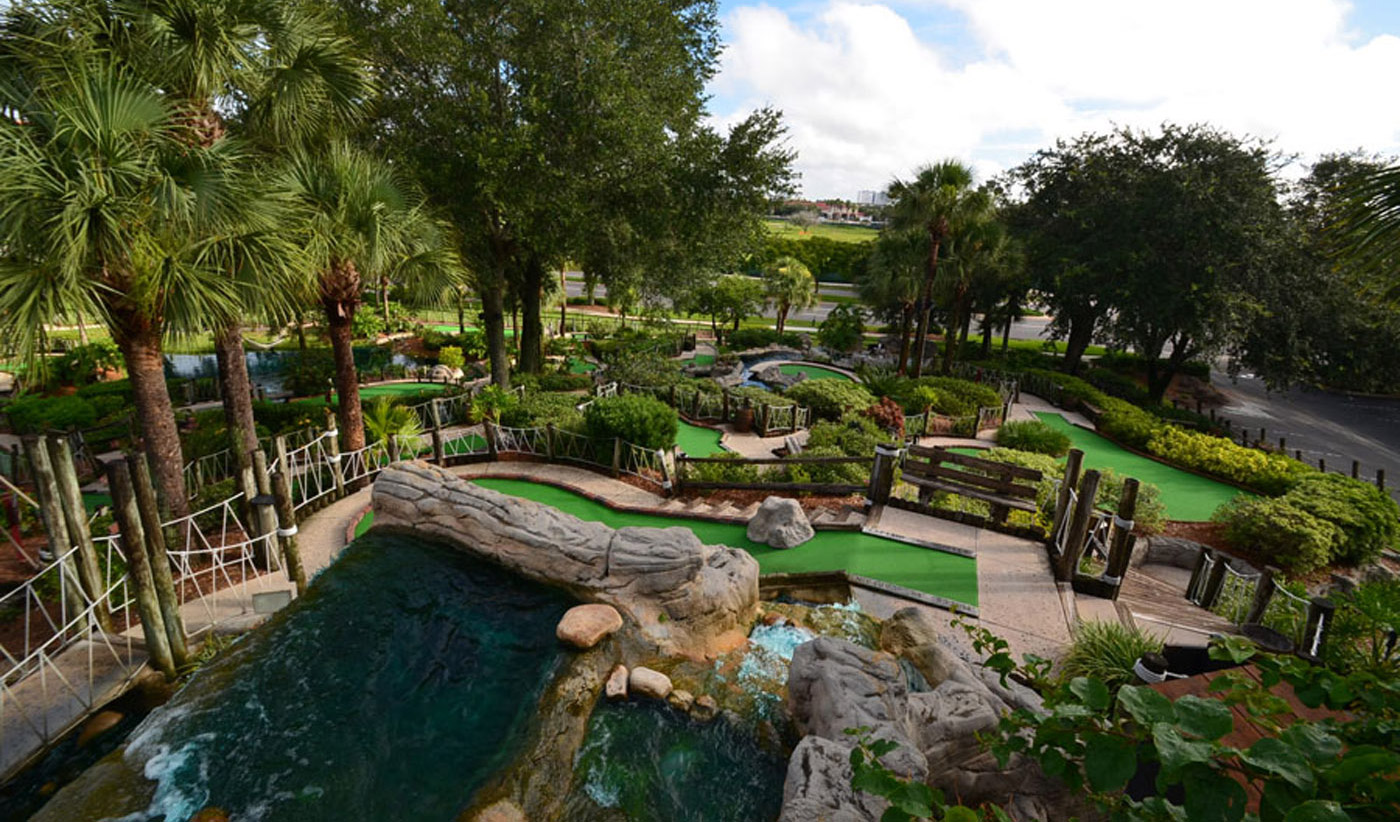 Pirate's Island Adventure Golf contains lively colours and an experience that you and your family will not soon forget. With 18 holes for your mini-golf experience, you can explore the seven seas until you find the secret pirate's treasure at the end of your golfing experience.
Those who get a hole-in-one will be given a one-of-a-kind piece of pirate's booty. Adults can play the whole course for only $14 per person, and children will only pay $10 for their experience.
Pirate's Island Adventure Golf is located on Daytona Beach and contains a stunning ocean view. You and your family can get your golf experience while viewing the crashing waves from the ocean less than a mile away.
Go Kart City & Mystic Harbor Miniature Golf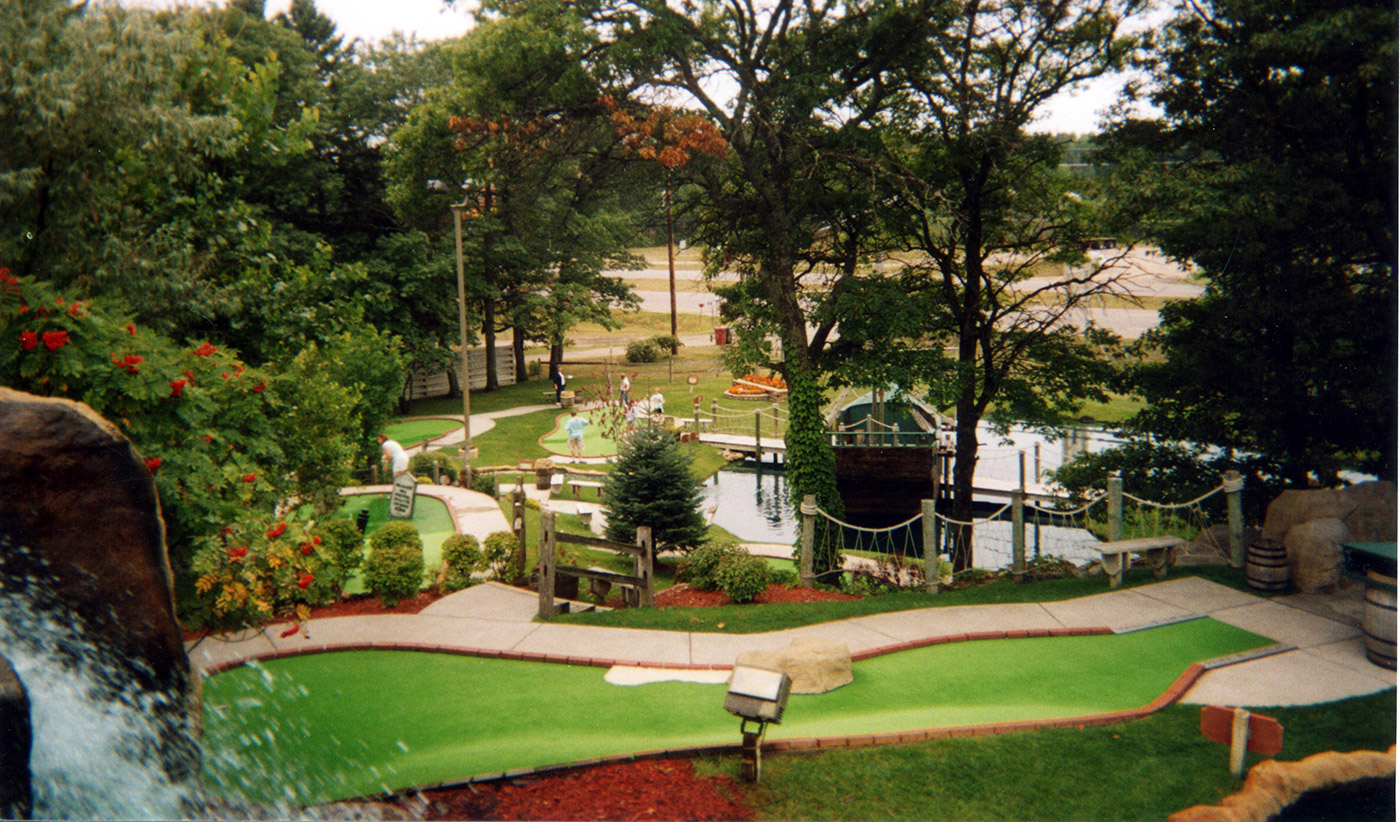 Go Kart City offers more than miniature golf – although it is one of their major attractions. In addition to miniature golf, Go Kart City offers go-karting, batting cages, and a massive arcade to keep you and your family having the most amount of fun possible.
There are 18 holes for you and your family to enjoy at Go Kart City's miniature golf courses. This coastline course offers stunning scenery and a fun family experience that can have you wanting to come back time and again.
Adults will pay $9.00 per ticket while children will pay $8.00 per ticket. This miniature golf course is one of the least expensive options in Daytona Beach, making it ideal for locals and visitors looking to save on their fun budget.
Aloha Falls Miniature Golf
Aloha Falls Miniature Golf was designed with family fun and excitement in mind. With a stunning view of the beach, this outdoor course also has a comprehensive arcade with retro games and consoles from the 80s, 90s, and 2000s. There are ten flat-screen televisions available to enjoy over 100 games at Aloha Falls.
Parents may also enjoy the nearby bar, the beach course, and the stunning foliage surrounding the miniature golf course. Additionally, the golf course is outfitted with vibrant colours that will make your children feel right at home. You can even choose which colour golf balls you would prefer to use.
D&D Blacklight Mini Golf Daytona
Indoor golfing at D&D Blacklight Mini Golf Daytona is even more exciting than dozens of other locations. Complete with a laser maze, an arcade, and mini-golf courses under the cover of a blacklight, D&D Blacklight Mini Golf Daytona is the perfect location for a family fun experience.
This location offers 20 holes in their courses and offers glowing golf balls so that you and your family will never lose track of where you are and what hole you're trying to complete.
Adult tickets cost $12.99 while children's tickets are $9.99 – all for 20 holes. Children three years and younger are allowed in for free when accompanied by an adult ticket. Additionally, guests may walk through the facility free of charge.
Final Thoughts
Mini golf is an exciting and fun experience, and it can offer you and your whole family fun and excitement on vacation. Although it may be challenging to find the best mini golf location in Daytona Beach, our top seven picks can help you find the best places to experience all that Daytona has to offer.
Whether you want to golf in the darkness and see the vibrant glow of neon golf balls, or you want to search for hidden pirates' treasure while you golf, there is an option for you. Golfing at some locations can cost as much as $15 per person, whereas other facilities can cost as little as $9 for a fun evening golfing 18 holes.
No matter where you go or what kind of experience you are looking to have, one of these locations can help – all while remaining so close to the beach that you'll be able to smell sea salt in the air.
Check out these other articles about fantastic things to do in Florida!
More about our TFVG Author