There are many amusing activities to do in Panama City Beach, Florida. The beautiful beaches, yummy restaurants, and more are the most popular kinds of attractions. But for the family looking to satisfy people of all ages, mini-golf can be the perfect activity. 
If you're looking for the best mini golf courses in Panama City Beach, look no further than these five exciting spots.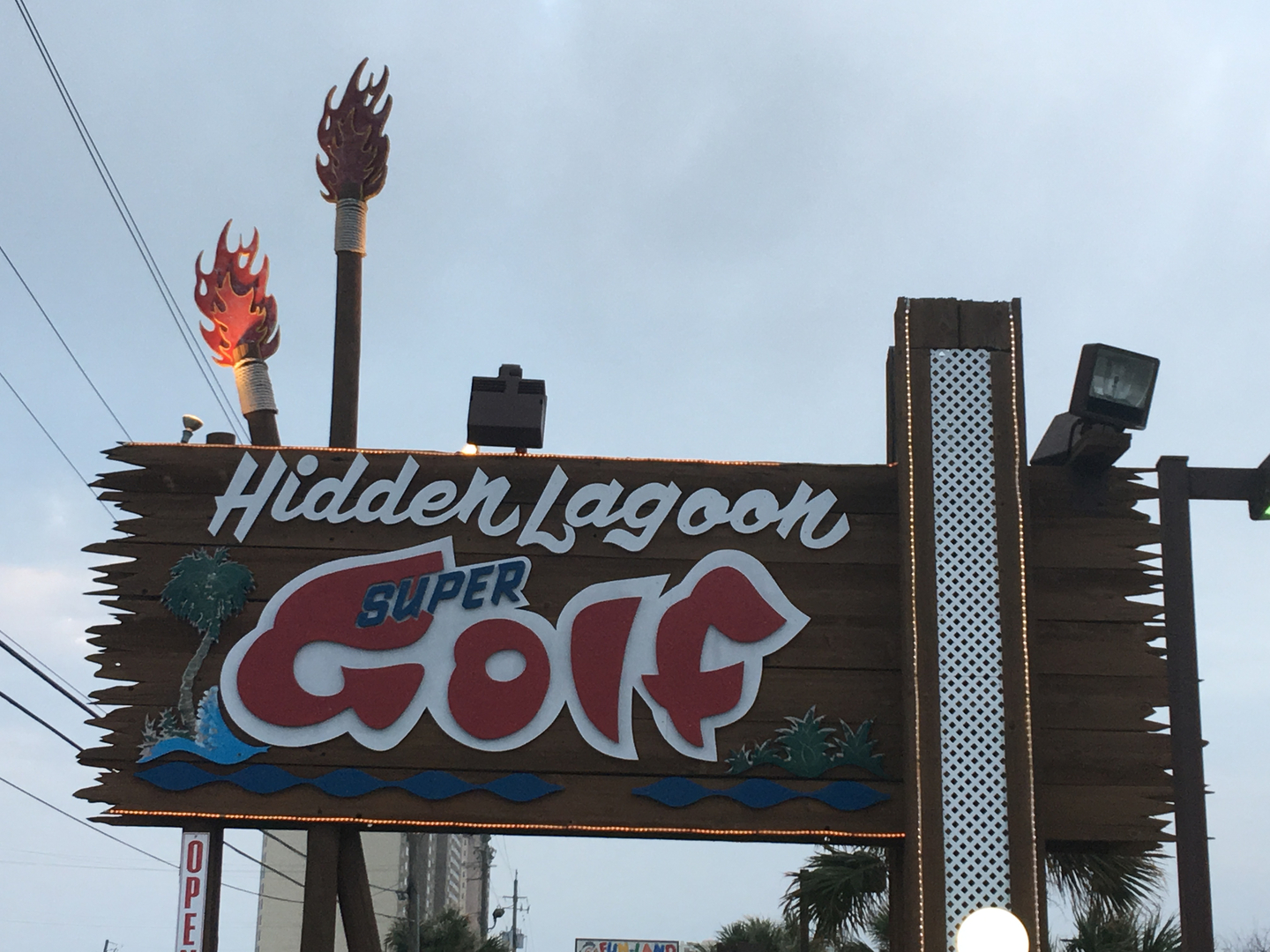 If you're looking for more than just golf, you can check out the Hidden Lagoon Golf and Racetrack. For a calm Saturday with the family, you can play a few rounds of mini-golf on their green and clean course.
But this family-owned and operated spot also has an exhilarating racetrack. For the adults and the kids that are a bit older, you can hop in a Go-Kart and whip around the race track with the wind blowing through your hair. But the little ones won't feel left out with the exciting golf course to enjoy. And there are two golf courses on-site, meaning less time waiting behind other groups or feeling pressured by the antsy group behind you.
One of the best aspects of this place is that they have food and beverages to offer guests. The food spot is called 'Crazy Bob's', and while there isn't anything crazy about the standard concession stand snacks, it is nice to have access to sustenance after running around a golf course. They do not serve alcohol but have plenty of soft drinks and water to keep you happy and hydrated while out in the sun.
2. Coconut Creek Family Fun Park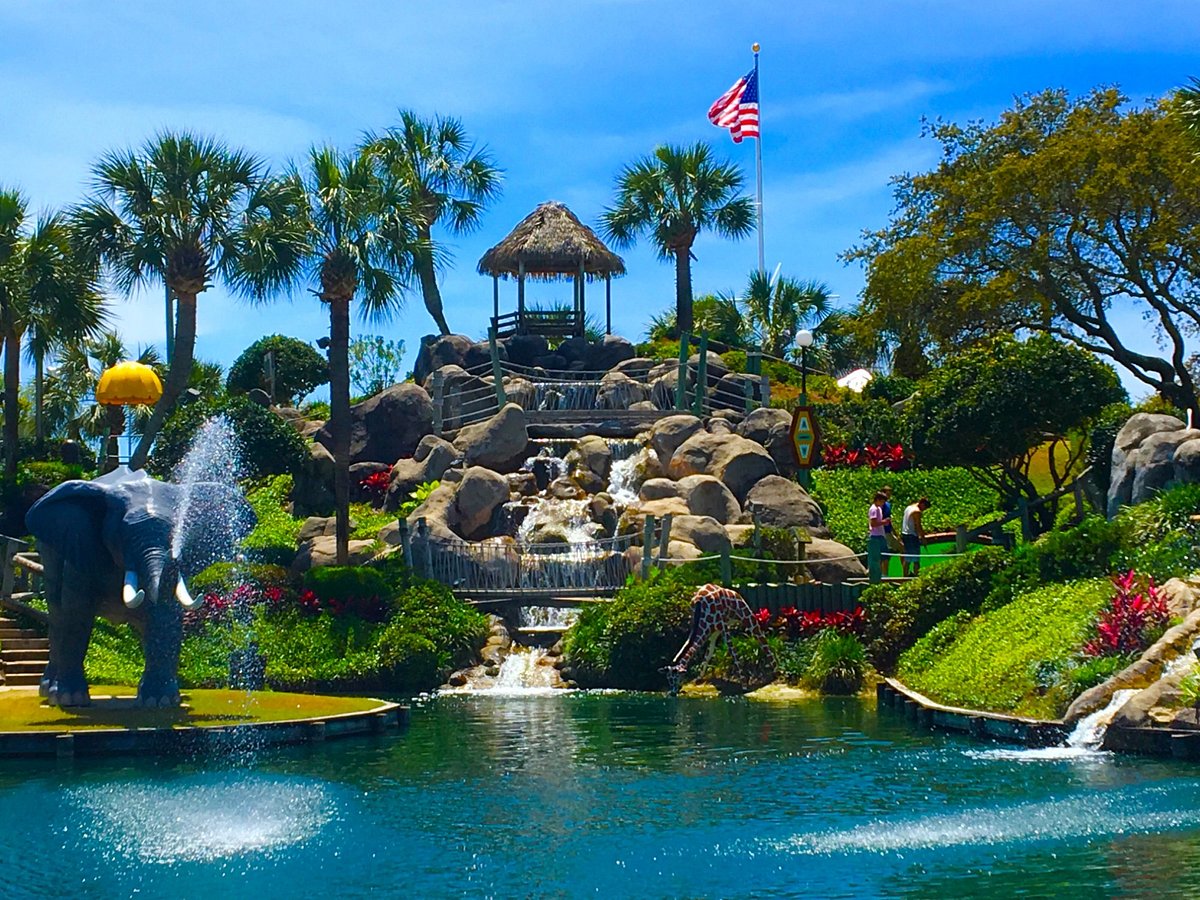 The Coconut Creek Family Fun Park is an exciting paradise for kids, offering two 18-hole mini-golf courses that are challenging but still fun for children. The property also features a giant maze kids and adults can try to make their way through and find fun surprises.
The golf courses are separate, so you can take your time on the courses and not feel stressed to finish quickly. You also typically don't have to wait to get on the course, as they keep things organized and moving along.
The maze features a massive playground in the center for kids to climb on and run around. The entire property is clean and colorful, keeping kids entertained for hours in a safe environment.
Unfortunately, they do not sell food here, so you'll have to bring your own snacks or venture away to find food. Many people love the special deals they offer on group games or weekday visitors, making it a super affordable spot to have an adventure.
3. Beachfront Adventures
The Beachfront Adventures offers much more than just mini-golf. Along with their challenging and exciting golf courses, they also have bumper cars and Go-Karts, so the fun never ends at this place.
Their bumper cars can even turn 360 degrees, rolling you around the course in a dizzying but exhilarating experience. The Go-Karts are fun for adults and older children that want to drive around fast and feel some excitement beyond just getting a hole-in-one!
The spot also has a pizza restaurant and beer! So if the kids want to keep driving on the Go-Karts or do another game of golf, the adults can relax with a brew and just enjoy the gorgeous Panama City Beach weather.
Despite everything this location has to offer, it is one of the most affordable mini-golf courses around. Kids under five can even play golf for free, and beers are also cheap!
4. Pirates Island Golf Adventure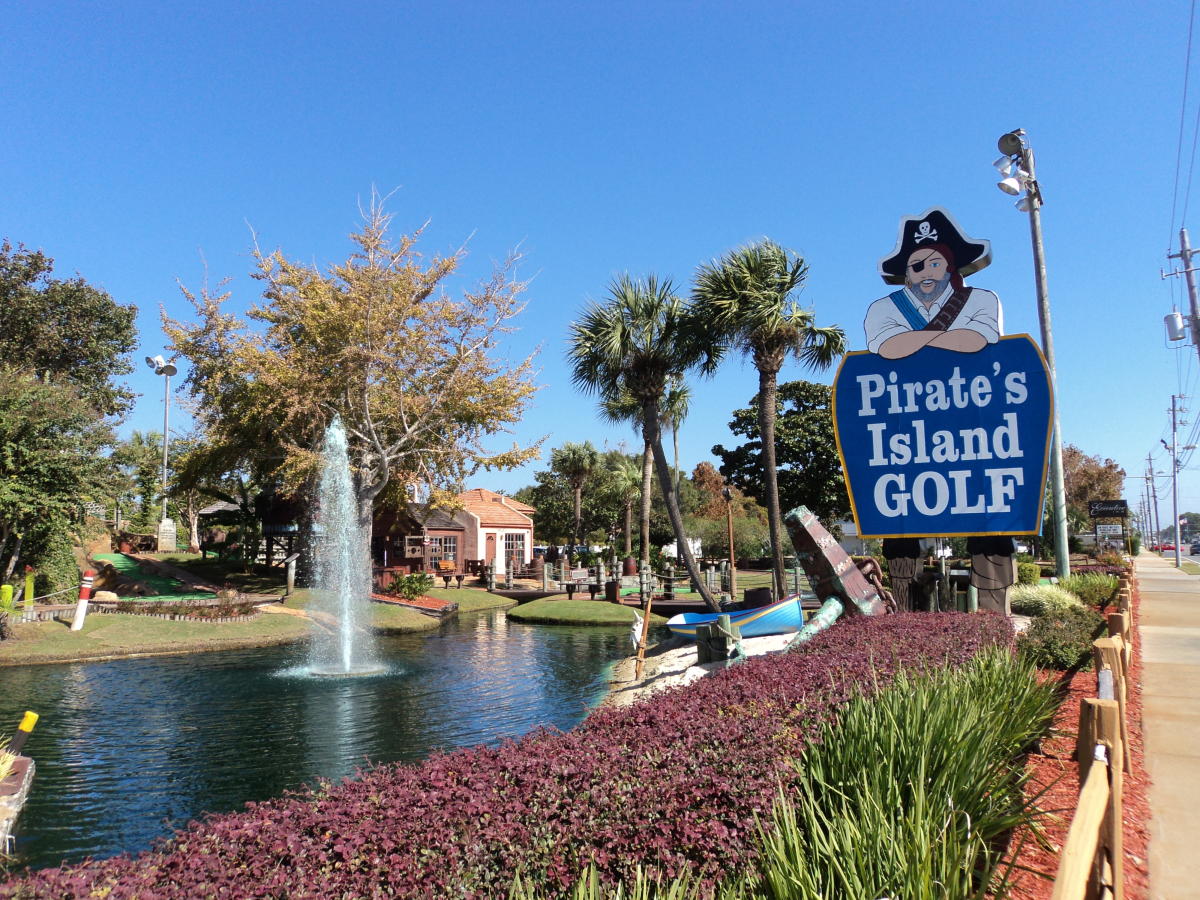 Pirates Island Golf Adventure is one of the best mini golf courses in Panama City Beach because it is accessible for all ages and offers a fun pirate theme that kids will go nuts over. They boast that people from ages three to ninety-three will have a blast when they visit.
The mini-golf course is super fun to play on as it starts next to a green lagoon and takes you past 'shipwrecks' and through humid caves where the pirates supposedly hid their treasure. Golf can get a bit monotonous for young children, but at this course, they'll be eager to play every hole that brings them to a different part of their pirate adventure.
Many locals and tourists in the Panama City Beach area consider this the perfect mini-golf course, as it has a well-balanced mix of tricky holes and easy ones, so even the worst golf players can feel a sense of pride. But the best golf players in your group won't be too bored either.
The course is always clean, and the staff is friendly and helpful, doing everything they can to make the experience as fun as possible. It is affordable to play even for a whole family, but sadly, you have to venture off the course to find food and drinks.
5. Emerald Falls Family Recreation Center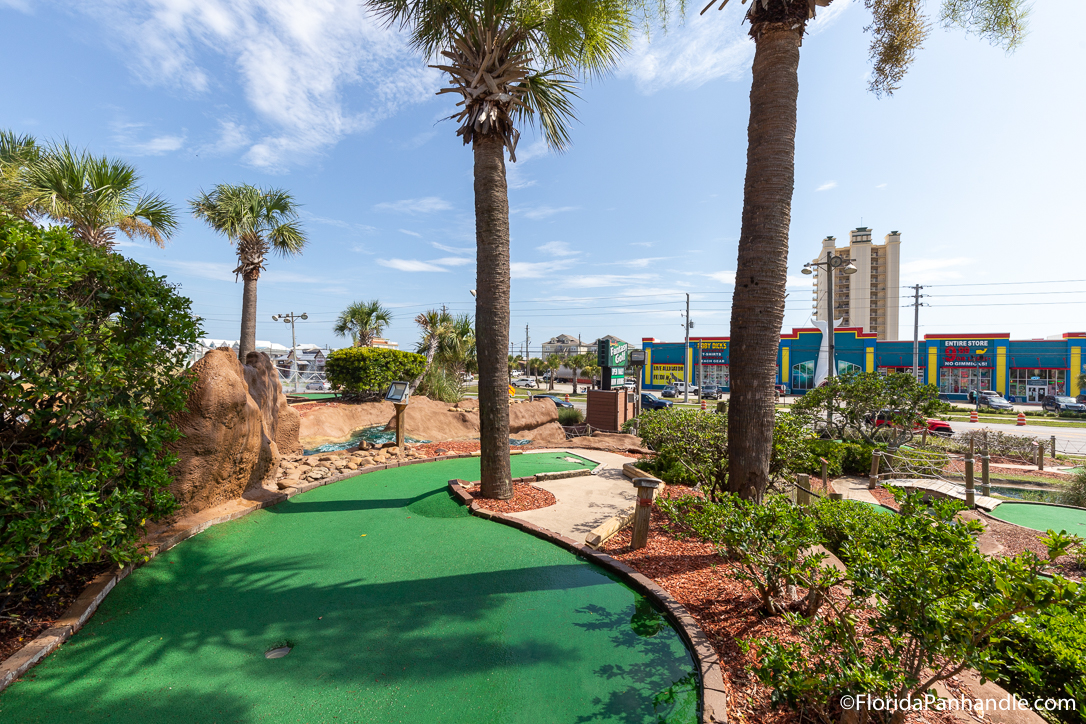 The Emerald Falls Family Recreation Center offers a lot for families to do on their Florida vacation. Along with the two pristine 18-hole golf courses, there are also Go-Karts, a kid's magical playground, and a stunning arcade. 
The kid playground, called the Kid's Kingdom, is almost like a mini amusement park! There is a moving Rio Grande Railroad and a Red Baron Airplane they can zoom through the air on. So even if they aren't old enough to whip around the track on the Go-Karts, they can still feel some thrill!
If you love those classic arcade games like Atari and Pong, this is your chance to introduce the kiddos to these iconic video games. Take a break from the scorching Florida sun and enjoy the pinging lights and sounds of a nostalgic arcade for a while. 
Unfortunately, this spot does not offer any food or beverage, and the staff can be lackluster, but overall the myriad of attractions in this one convenient location are enough to make this one of the best mini golf courses in Panama City Beach.
Final Thoughts
You'll have fun at all five mini-golf spots, but some have more to offer than others. If you want readily-available food or something more exciting like the Go-Karts, choose one that has a bit of everything!
More about our TFVG Author
A seasoned traveller, Dad, and avid sports tourist, James foundered The Family Vacation Guide to share his expert vacation experiences- especially when it comes to being a travelling family man.
Featured in Travel articles such as Travel + Leisure, TripSavvy and SFGate, you know you're reading some of the best vacation tips online.