We've ranked and revealed the best restaurants at SeaWorld Orlando to help you plan where to eat during your next trip to the park.
SeaWorld Orlando is a popular destination for tourists and locals, offering a wide range of exciting activities and attractions. But with so many options, it can be overwhelming to decide where to eat while you're there.
To help you out, we've compiled a list of the best restaurants at and nearby to SeaWorld Orlando that are sure to satisfy your hunger and provide a memorable dining experience.
1. Sharks Underwater Grill
Sharks Underwater Grill offers stunning views of the park's shark exhibit, allowing you to watch the majestic creatures swim by as you enjoy your meal.
The menu features seafood dishes and non-seafood options for those who prefer something different. The food is delicious, and the atmosphere is relaxed, making the hotel an excellent choice for a casual lunch or dinner with your family or friends.
2. Flamecraft Bar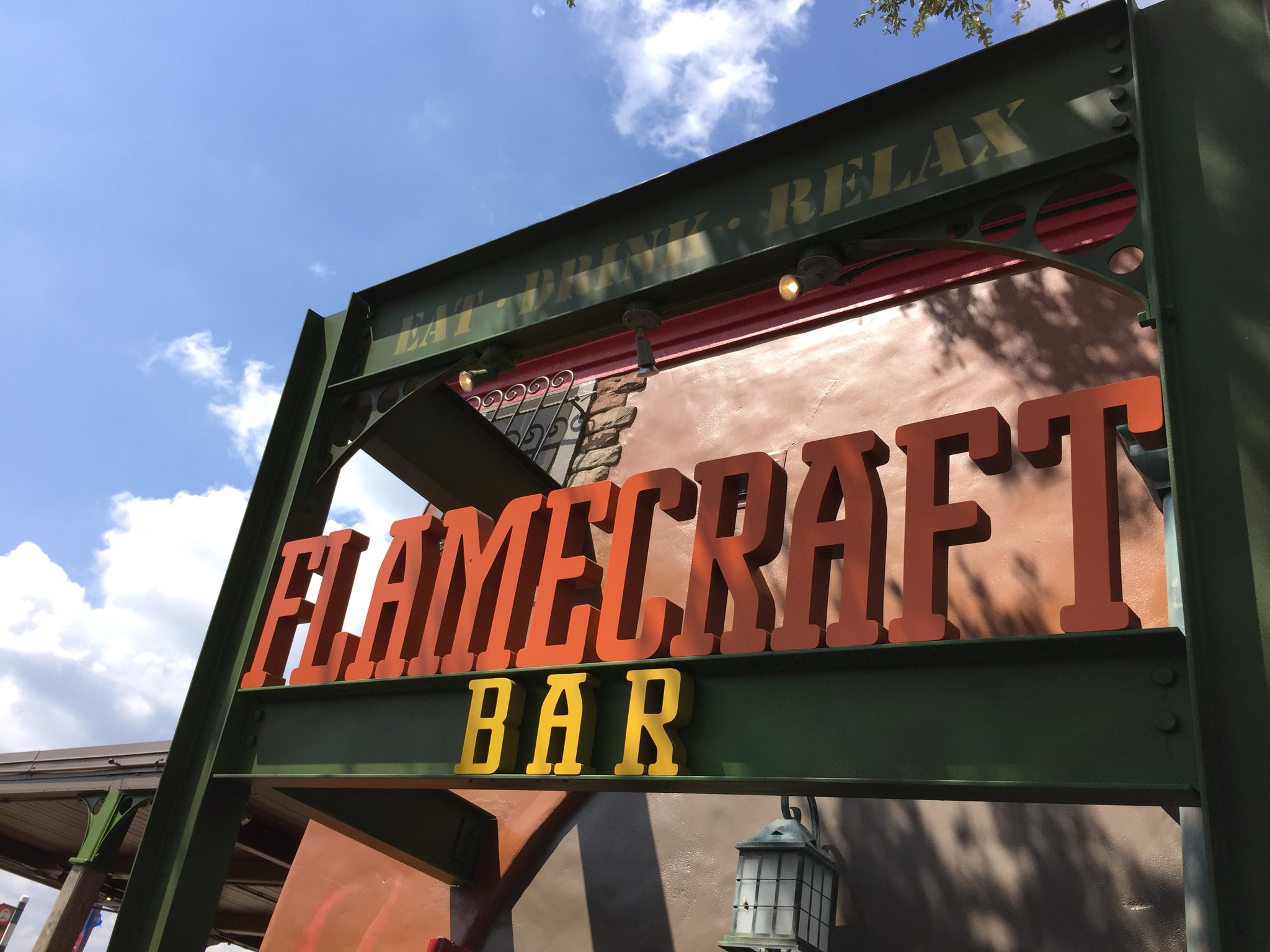 Located near the park entrance, Flamecraft Bar offers a wide range of refreshing drinks and tasty snacks. The bar's highlight is its impressive selection of craft beers, brewed on-site and available in various styles and flavors.
There's also live music and outdoor seating, making it the perfect spot to grab a drink and unwind after exploring the park.
3. Spice Mill
If you're looking for a casual dining experience with a Caribbean flair, the Spice Mill is the perfect spot. Located in the heart of the park near Shamu Stadium, the hotel offers delicious options, including succulent ribs and refreshing salads.
For a truly unique experience, try their signature dish, popularly known as Jerk Shrimp Burger. Freshly cooked shrimp with a hint of jerk seasoning and a side of mango salsa make this burger one of the tastiest.
The restaurant also has vegetarian and gluten-free options available. Furthermore, they have an outdoor seating area so you can take in the sights and sounds of SeaWorld while you eat.
4. Laguna Restaurant & Bar

Laguna Restaurant & Bar offers delicious American-style cuisine with plenty of options. The menu has classic favorites like burgers and fries and specialty items such as Greek salads, roasted eggplant sandwiches, and juicy steak tacos.
They also serve a selection of craft beers and wines, making the outdoor bar a great spot to drink after a fun day at the park. The atmosphere is relaxed and inviting, so you can sit back and enjoy your meal while enjoying the views of SeaWorld Orlando's beautiful scenery.
5. Mama's Pretzel Kitchen
Mama's Pretzel Kitchen serves delicious soft pretzels in various flavors and sizes in Manta Village. The menu includes pretzel dogs, bites, and giant Bavarian pretzels with multiple toppings.
You can choose from an array of icy drinks, including traditional lemonade, slushies, and frozen specialty drinks. The restaurant offers a great snack option between shows and rides or as a meal. Whatever you choose, you're sure to find something that will satisfy your cravings.
6. Dine With Shamu
If you're looking for a more upscale dining experience, check out Dine with Shamu restaurant. The unique restaurant allows you to enjoy a meal while watching the park's famous killer whales perform.
The menu features a variety of tasty dishes, including:
Salads
Sandwiches
Seafood entrees
It's a once-in-a-lifetime dining experience that you won't want to miss.
7. Seafire Grill
Without trying some of the park's famous seafood, no visit to SeaWorld Orlando would be complete. Seafire Grill offers a wide range of delicious seafood dishes, including grilled fish, shrimp, and oysters.
The restaurant also has a beautiful outdoor seating area with views of the park's flamingo habitat, making it an ideal spot to enjoy a relaxing meal.
8. Captain Pete's Island
Captain Pete's Island is located just off the main lake and serves classic island flavors and beach-inspired treats. The menu features delicious dishes like jerk chicken sandwiches, fish tacos, and calypso conch chowder.
They also have an incredible selection of tropical drinks, from cool mojitos and colorful margaritas to frothy pina coladas and refreshing coconut water.
Try some of their homemade ice cream flavors for a sweet treat, like the delectable key lime or the creamy pina colada. Furthermore, they have freshly-made smoothies if you're looking for something to keep you fueled throughout your adventure.
With its laid-back atmosphere and delicious menu items, Captain Pete's is the perfect spot to take a break and relax while enjoying the unique sights of SeaWorld Orlando.
9. Seaport Pizza
Seaport Pizza is the place to go if you have pizza cravings while at SeaWorld Orlando. Located in Shamu's Happy Harbor, the restaurant offers a variety of fresh and flavorful pizzas.
They have classic cheese, pepperoni, and more adventurous combinations like buffalo chicken and Mediterranean. All the restaurant's pizzas are cooked in a brick oven to add a classic wood-fired taste.
You can also choose from a thin or deep-dish crust. To make your experience even more enjoyable, the restaurant offers a full bar with a selection of domestic and imported beer and specialty cocktails.
Furthermore, there's plenty of indoor and outdoor seating, so you can take a break from the heat and enjoy some delicious food.
10. Tradewinds Restaurant
The family-friendly restaurant's menu features fresh seafood dishes and traditional favorites like burgers and salads. You can enjoy your meal with ocean views while watching the waves crash against the shore.
Tradewinds Restaurant also offers a variety of drinks, including signature cocktails and an extensive wine list. Whether you're in the mood for a light bite or an indulgent dinner, Tradewinds is the perfect spot for your next meal at SeaWorld Orlando.
11. Waterway Grill
Located in the park's heart, Waterway Grill offers fresh, made-to-order meals with stunning sea views. The outdoor seating area gives you a beautiful view of dolphins and other aquatic animals, making your dining experience unforgettable.
The menu includes salads, sandwiches, burgers, and entrees. You can also choose from multiple drinks, including beers, wines, and craft cocktails. They also have a kid-friendly menu for picky eaters.
12. YH Seafood Clubhouse
The vibrant, coastal-themed restaurant offers fresh and delicious seafood dishes. The menu features fish tacos, sandwiches, grilled salmon, and more. In addition, YH Seafood Clubhouse makes its signature cocktails with the finest spirits.
Guests can sit inside or out on the patio for stunning views of the park's various attractions. With reasonable prices and fast service, it's no surprise that the restaurant appears as one of the most popular restaurants at SeaWorld Orlando in many reviews.
13. Spencer's for Steak & Chops
Spencer's for Steak & Chops offers a serene atmosphere with delicious American cuisine, making it the perfect restaurant for a night out with friends or family. The menu features hand-cut steaks and a selection of fresh seafood options.
They also have side dishes such as jumbo lump crab cakes and scalloped potatoes. In addition, an extensive wine list is available for those looking to indulge, and the bar offers signature cocktails.
14. Thai Thani Thai Restaurant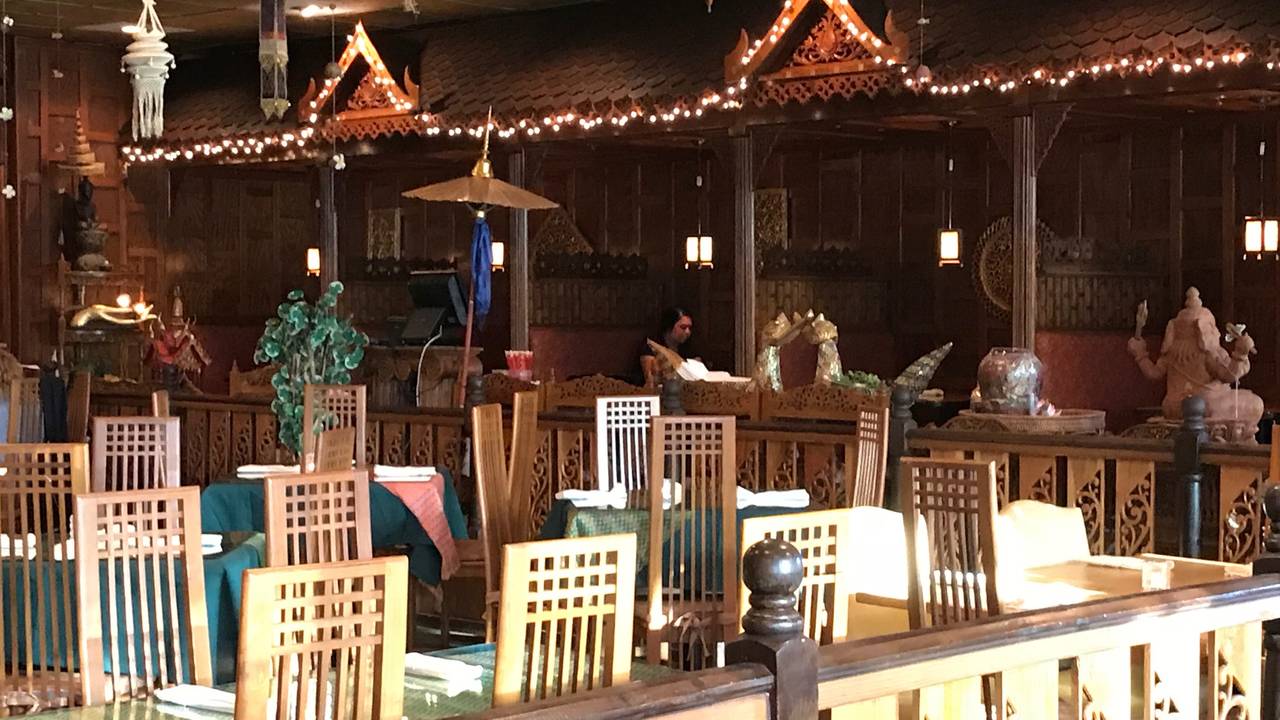 Thai Thani Thai Restaurant offers some of the best Thai cuisines. The restaurant's menu items include traditional stir-fries and unique noodle dishes.
The hotel also features a full-service bar, so you can enjoy a refreshing cocktail while waiting for your food.
The restaurant's atmosphere is cozy, and the friendly staff is always happy to answer any questions about the menu. Furthermore, it's reasonably priced, so you can enjoy tasty food without breaking the bank.
15. Bonefish Grill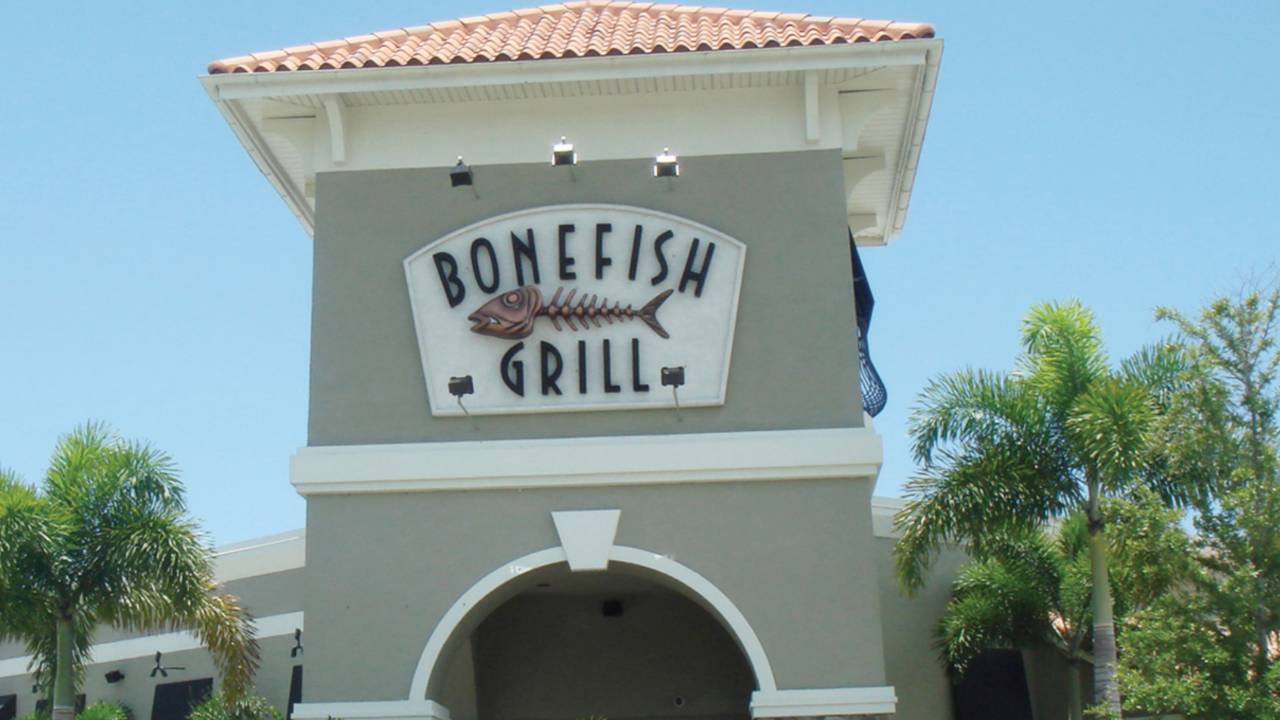 Bonefish Grill offers fresh seafood dishes, a signature blend of seasonings and sauces, and classic steak and chicken options. The restaurant has a calm atmosphere and excellent customer service.
You can start your meal with the restaurant's signature appetizers, such as grilled calamari or the best steakhouse sliders. Then, you can choose seared salmon, pan-seared scallops, or the classic cheeseburger for the main course.
The signature sauces and wood-grilled entrées are the menu's highlights, while sides like lobster mac, cheese, and coconut shrimp rice will round out any meal. Try the death by chocolate cake or the classic key lime pie for dessert.
16. Panini Shore Café
Panini Shore Café offers a wide selection of sandwiches and salads in the park's Waterfront area. The restaurant makes its classic Panini sandwich with fresh mozzarella, roasted red peppers, and pesto mayo on focaccia bread.
They also offer other options such as the turkey and bacon club, Mediterranean salad, and veggie burger. If you're looking for something sweet, they have a variety of desserts like tiramisu and cannoli.
17. Heist Restaurant & Lounge
Heist Restaurant & Lounge offers classic southern dishes like pulled pork sandwiches and jambalaya and innovative seafood items such as tuna tataki and oyster shooters. In addition, the restaurant has an inventive cocktail menu that will make you feel like you're on an actual heist.
What sets the restaurant apart is its commitment to freshness. Heist Restaurant & Lounge source all its ingredients locally and sustainably, ensuring you get the freshest flavors.
You also take advantage of their ever-changing daily specials. With creative dishes, fresh ingredients, and great cocktails, it's no surprise that it has become such a popular spot.
19. Jack's Place
Jack's Place offers classic burgers and flavorful fish entrees. For an exceptional treat, try their signature Cajun fish and chips, a delightful combination of fried catfish, French fries, and coleslaw. Enjoy it with a cold beer or a specialty cocktail.
In addition, the restaurant's cozy atmosphere is perfect for families and friends looking to relax after an exciting day at the park. Jack's Place is one of the best restaurants at SeaWorld Orlando if you are looking for a family-friendly spot at an affordable price.
Final Thoughts
SeaWorld Orlando offers a wide range of dining options to suit every taste and budget. So whether you're looking for a casual meal or a fine dining experience, you'll find something to satisfy your hunger at one of the park's many restaurants.
We hope our list of the best restaurants at SeaWorld Orlando will help you decide where to dine on your next trip to the park.