SeaWorld Orlando falls under the top ten amusement parks in the USA for a reason. Tourists rank it as a favorite family holiday destination. SeaWorld is the #1 amusement park for many others, and competition is fierce in this hotbed of theme parks and local attractions.
Ideally located in Central Florida, visitors arrive at SeaWorld daily from every corner of the world. Florida is an excellent alternative and affordable way to spend a vacation.
About SeaWorld Orlando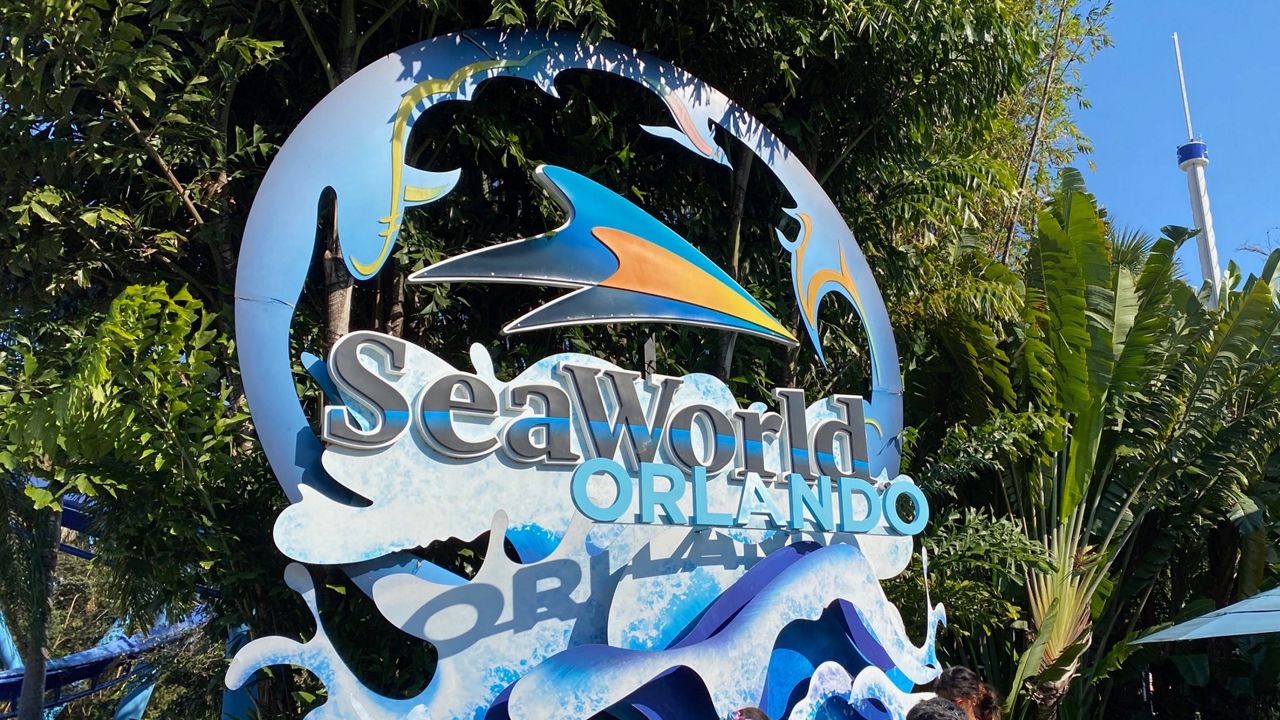 SeaWorld, set in sunny Orlando, Florida, is a world-renowned theme park and a zoological marine park. Surrounded by Discovery Cove, and Aquatica, it falls under the SeaWorld Park and Resorts Orlando umbrella.
Discovery Cove is an all-inclusive resort. Guests relax and encounter many animals in this tropical setting. You can swim with dolphins and snorkel among fish schools in The Grand Reef. Guest can also hand-feed the tropical birds in the aviary.
Guests receive first-rate service when lounging by the pool or indulging in gourmet meals prepared to your taste. The inclusive also includes snacks and beverages, including alcohol.
Aquatica is a fun-themed water park with South Pacific flair. Water slides provide hours of fun for swimmers of all abilities. Two wave pools front a white sandy beach for those longing to relax. It's fun for the whole family.
Fun Fact: SeaWorld is a vacation destination for many travelers. An astounding 4.6 million guests visited the park in 2018. It is one of the top ten amusement parks in the USA.
A Bit of History
Two years after Walt Disney opened his resort, the Magic Kingdom, SeaWorld followed in December 1973. In 1989, Anheuser-Busch (Busch Gardens) purchased the park. By then, Central Florida was a sought-after holiday park destination.
The executive team at Busch revamped SeaWorld into a ride and show-based theme park. In 1998, the flume rollercoaster Journey to Atlantis opened to tourists. Subsequently, the Kraken, 2000, and the flying coaster Manta followed in 2009. Manta won the Theme Park Insider Award for Best New Attraction.
Discovery Cove opened in 2000, and Aquatica opened in 2008 following the success of the original park.
SeaWorld Orlando Tickets & Reservations
SeaWorld offers several great ways to explore this affordable marine and theme-based park. Before you jump into your car, consider purchasing your tickets online. It's so much easier and allows you to navigate special offers at your leisure.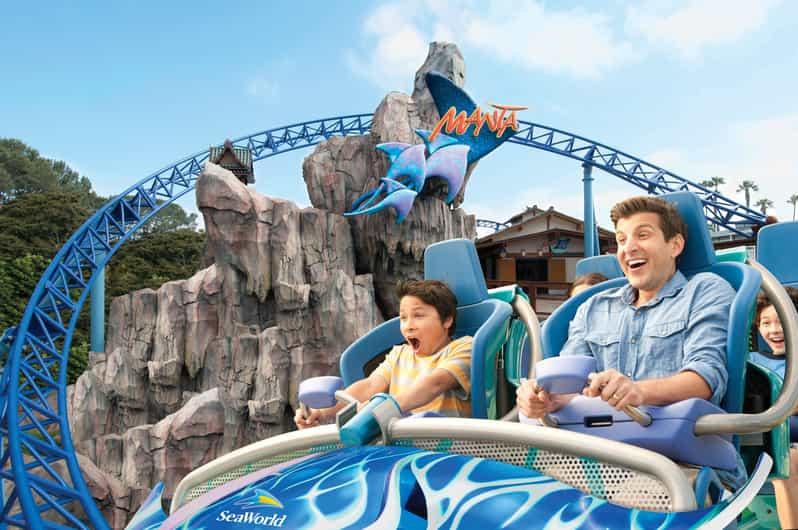 Tickets
Single tickets are ideal if you have a limited amount of time. Always look for limited-time discount offers.
Guests can purchase single-day, two-day, or three-day passes starting at $94.99.
Annual Pass
For those who live nearby, an Annual pass is a great opportunity.
Annual passes come in bronze, silver, gold, and platinum cards, each offering incentives. The platinum card is great if you want to entertain kids all year long.
Fun Card
Fun Card is a limited offer and has excellent value. This card is valid until December 31, 2022, and good for SeaWorld and Aquatica Orlando.
Vacation Packages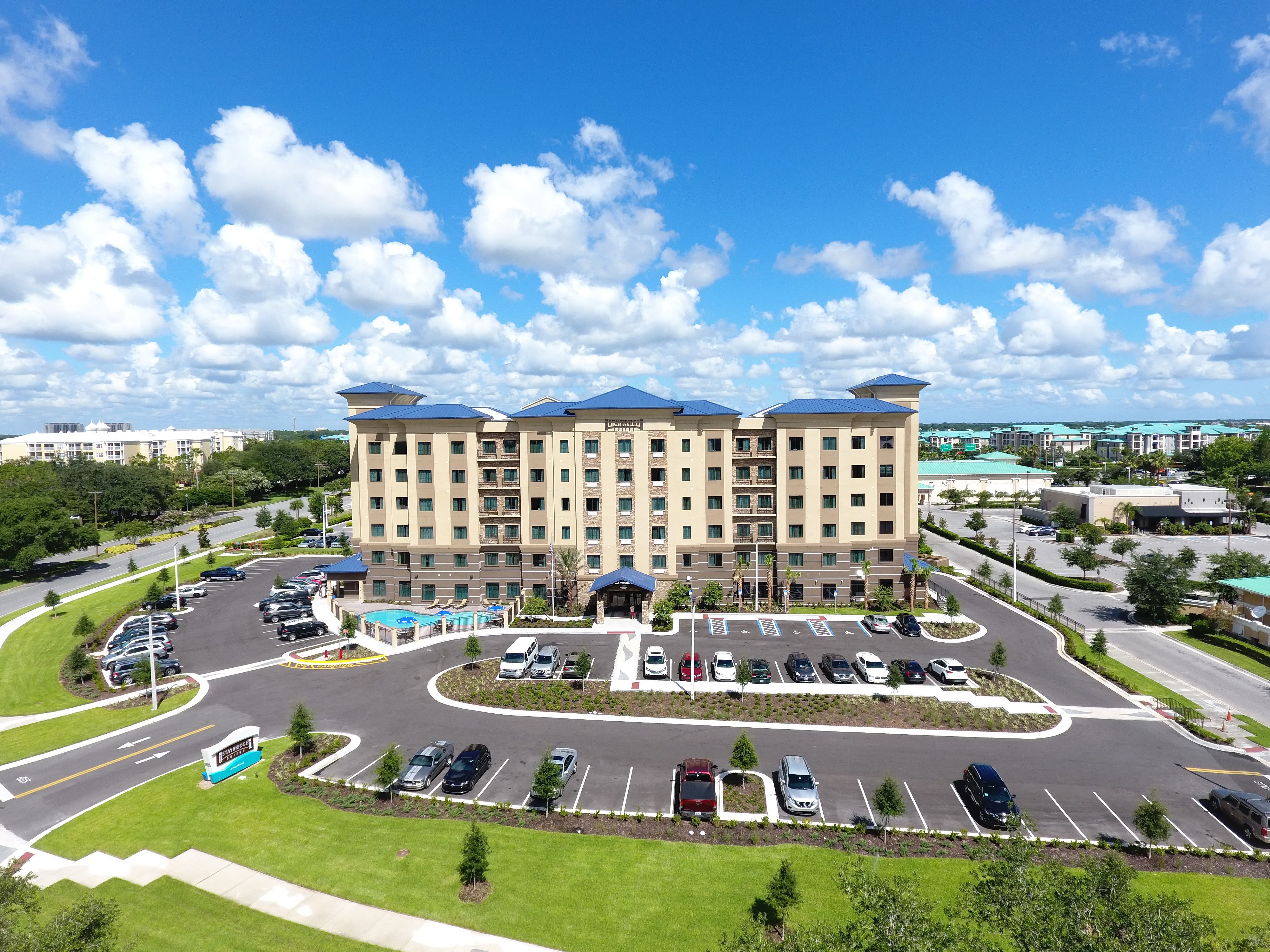 Booking a SeaWorld Hotel Package is a wonderful and popular choice to experience the park.
Package holidays are a great way to vacation with children, and every detail is taken care of. SeaWorld partners with many local hotels to provide the perfect holiday and peace of mind.
Hotel packages include accommodations, park tickets, parking, front-line access, and reserved seating at key events.
Upgrades and VIP
SeaWorld offers visitors multiple opportunities to purchase upgrades to their experience. Upgrades include meal offers, online parking reservation, Dolphin experiences, and many others
VIP is an amazing experience for the whole family. The package includes VIP parking, entry, Quick Queue, Meals, dining with sharks, meet and greet with animals, and reserved seating. It's a sure way to feel like a rockstar.
Getting to SeaWorld Orlando
Florida and SeaWorld are premier vacation destinations for many reasons. If you are traveling from far, make sure you plan. Coming by plane, use one of the many Florida airports.
Orlando International Airport is only a 15-minute drive.
Tampa International Airport is only a 1 hour and 15-minute drive.
Miami International Airport, the route is a 3 hour and 24-minute drive.
Travel Directions
Please note Florida has many toll highways and restricted roads.
Leaving Universal Studios, downtown Orlando, Sanford, Deland, and Daytona.
I-4 West, ramp exit #72 to Beachline ExpressWay/Fl-528/Airport. Traveling on Beachline, follow International Drive exit #1. Turn left at the traffic signals (you're on International Drive until you reach the second traffic light; turn right onto Central Florida Parkway. SeaWorld is on your right.
Leaving Cape Canaveral, Cocoa, and Titusville Area on Beachline Expressway FL-528, head west to International Drive exit #1. Turn left onto International Drive and turn right on Central Florida Parkway at the next traffic signal.
Leaving the Tampa and Lake Buena Vista area, take I-4 heading east toward Orlando and exit at #71, the SeaWorld exit. Stay right on the Central Florida Parkway as you exit; the SeaWorld entrance is on the left side.
Bus Service from Disney World
There are several bus options you can take. Use this handy Lynx bus schedule and ticket information to plan your trip.
Leaving Disney, catch the Lynx #50 bus. This bus goes from downtown Disney to downtown Orlando and stops close to SeaWorld.
SeaWorld Orlando Rides & Attractions
It's difficult for families to choose which attraction to visit first. SeaWorld provides entertainment and activities for all age groups, from toddlers to teenagers. Always check height requirements and restrictions. 
Rides for the Adventuresome
Let's look at some of the best attractions at SeaWorld Orlando.
High Surf (2023)
Riders will definitely get wet and experience the thrill of a lifetime. This ride looks like a spectator will get a front-row seat on a Pacific surf.
Infinity Falls™
Infinity Falls™ is a rapid raft that rides through geysers, fountains, and waterfalls at a dizzying speed. Before exiting onto solid ground, wet riders will have undergone a rough-whitewater adventure that tumbled them through impossibly dangerous chutes and plummeted a steep drop into churning water. 
Journey to Atlantis
Keeping with the getting soaked theme, Journey to Atlantis® takes a journey through the lost city of Atlantis. Guests plunge into the mysterious waters below, snaking through dark waterways and endless surprises. (Note: may be closed due to weather.)
Ice Breaker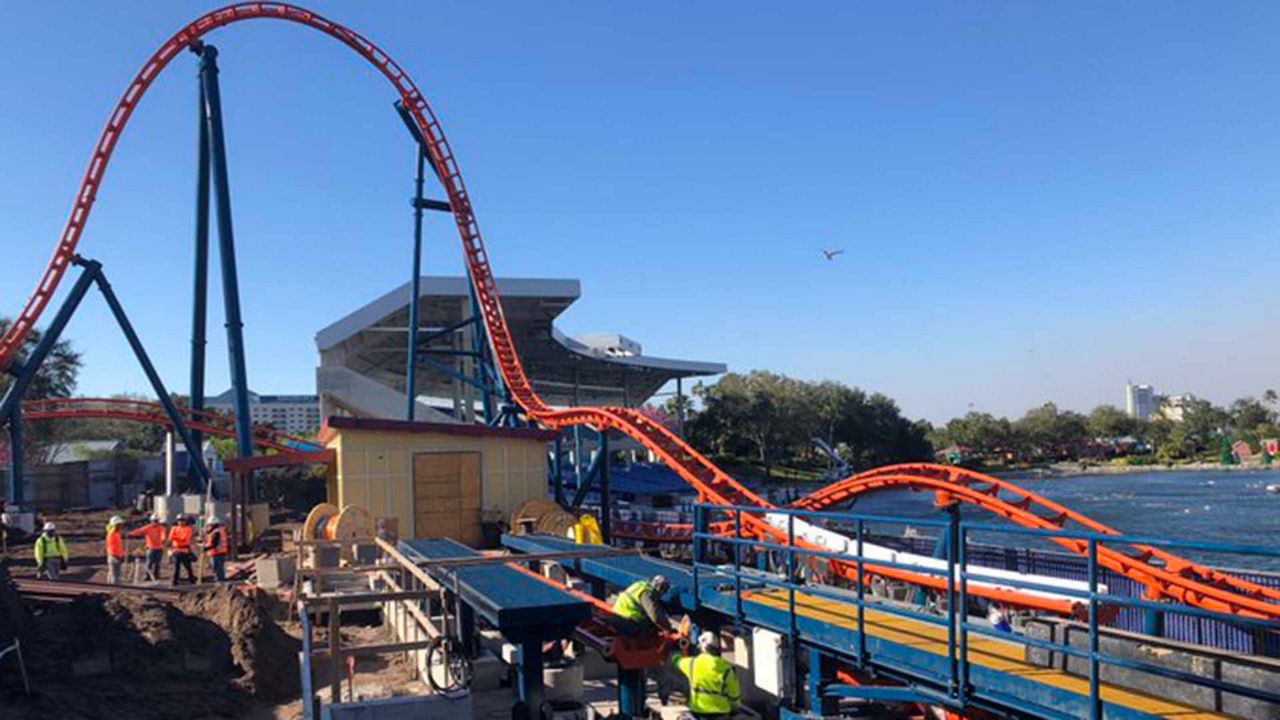 IceBreaker™ is 2022's newest roller coaster and voted #1 for Best New Theme Park Attraction. 
Aptly named for its Arctic summits, guests travel at full velocity and launch into four airtime flights. Screaming is encouraged as the coaster dives into a 93-foot vertical drop at a 100-degree angle.
Once riders catch their breath, the Breaker risks all, does a vertical tophat and executes a series of complex twists, turns, and airborne manoeuvres. Extra panties are recommended. 
Mako®
Mako® is currently Orlando's fastest and tallest roaster. Riders can expect mind-blowing 73 mph speeds and reach 200 feet heights in an eye-watering blink. When the ride isn't climbing, it dives and plunges around numerous turns as riders surge into shipwrecks and reefs. Named after the fastest known shark cruising the ocean, Mako imitates this lethal animal's every move. 
The good news about this hair-raising rollercoaster is that you see every death-defying twist as it hurls toward you.
The Kraken
This legendary sea monster, the Kraken, is the only floorless roller coaster in Orlando. Sailors dreaded the mystical creature (a giant squid) spawned in the ocean. Riders are strapped into open-sided seats to exasperate the thrill. Further, the ride crests a 150-foot precipice only to plunge and screech through seven inversions while traveling at a mere 65 mph. 
Manta®
Manta® is a trendy ride at SeaWorld. It simulates flying underwater like a manta ray. Riders get a thrill when they dive head-first into a nosedive. The Manta track is famous for its super smooth running track and full throttle power of 56 mph. Riders also get to encounter numerous manta species before boarding.
Sky Tower
Sky Tower is a relaxing capsule ride for riders still breathing after the above mind-blowing rollercoaster experiences. From the 400-foot perch, Sky Tower (1974) has become an iconic symbol for the park.
Enjoy the breathtaking Orlando skyline when you reach the top.
For Younger Visitors
We've listed some of SeaWorld's best attractions for younger visitors below.
Sesame Street Land™
We all grew up on Sesame Street, and SeaWorld Orlando invites visitors to explore the famous street filled with learning and giggles.
Children and adults will enjoy Hoopers Store and Big Bird's Nest. Along the way, don't be surprised to meet up with Elmo, Cookie Monster, Abby, and the Sesame Street Gang for adventures and interactive play.
Located along Sesame Street, these activities include rides on Big Bird's Twirl 'N' Whirl, Cookie Drop, Elmo's Choo Choo Train, Rosita's Harmony Hills, Rubber Duckie Water Works, Slimey's Slider, Super Grover's Box Car Derby. There are many shops and fun places to eat.
Sunny Day Carousel
No amusement park is complete without a carousel. Sunny Day Carousel is classic and colorful; merry-go-round families can enjoy together. Small infants can enjoy the ride on bench seats with supervision.
Flamingo Paddle Boats
Paddle boats have always been a favorite outing with families, and SeaWorld offers affordable 20-minute rides suitable for people of all ages (not for infants).
Turtle Trek®
Turtle Trek® is an exhibit that introduces the visitor to the vulnerable habitat of sea turtles and their delicate balance of managing their survival.
This window into the turtles' lives explores hatching, the incredulous dash of the freshly hatched youngsters toward the dangerous ocean. Their lives are in peril at every moment of the journey.
Manatee Rehabilitation Rescue
At this behind-the-scenes rescue center, visitors explore the plight of these delicate creatures. The 5-acre rescue center rehabs wildlife (turtles, birds, manatees, and other marine animals) and treats injured or orphaned animals.
Pelican Preserve
Home to rescued pelicans, this preserve hosts permanent guests unable to return to their habitat because of their injuries.
Pacific Point Preserve
Sea lions are comedic acrobats that enjoy swimming, surfing the waves, and soaking up the sun. They also enjoy making a ruckus, especially at the feeding point. Pacific Point Preserve is a great way to get closer to these adorable mammals.
Dolphin Cove
Dolphin Cove is one of the world's largest interactive dolphin environments. Visitors go nose to nose with the aquatic showstopper dolphins and watch them slice effortlessly through the water. Visitors have an excellent underwater viewing platform.
To see dolphin calves interact with their mothers, visit the nursery.
Empire of the Penguin®
Empire of the Penguin® is a must-see exhibit of five penguin colonies in chilling temperatures. Visitors love the comical waddle of penguins on land and their flawless underwater swimming skills. Explore this exceptional habitat and learn.
Dine with Orcas and Orca Underwater Viewing
SeaWorld is perhaps most famous for introducing thousands of visitors to Orcas. These formidable mammals leave a lasting impression. From the underwater lookout, viewers can see how remarkable these creatures are.
Dining with Orcas is a bucket list opportunity to witness killer whales and their unique personalities. This introduction leaves a powerful impact on diners.
SeaWorld Orlando Restaurants
Feeling your hungry family at SeaWorld can be expensive. SeaWorld offers an eat-free package that might work for your family. Another option is the All-Day Dining Plan. The dining plan allows you to gorge on one entree, one side or one dessert and a beverage every 90 minutes at these restaurants:
Voyager's Smokehouse
Expedition Café
Captain Pete's Island Hot Dogs
Seafire Grill
Lakeside Grill
Altitude Burger
Panini Shore Café
Waterway Grill
SeaWorld has many family-atmosphere restaurants to choose from. Opening hours range from 10:30 a.m. to 12:00 and are open until park closing.
During this post-Covid, several restaurants have limited availability and may be closed. Hours may change without notice.
Seafire Grills serves a limited breakfast menu starting at 11:00 a.m. and is part of the All-Day Dining Deal.
Food Venue List and Menus
Panini Shore Cafe (n/a)
Sesame Street Food Trucks (n/a)
Turkey Leg Market
Waterway Bar
Dine With Orcas (requires advance reservation)
Venues with * denote All Day Dining Deal option upgrades.
Top Tips for Enjoying your Visit to SeaWorld Park
SeaWorld is a fantastic place to make contact with nature, even if it's protected under glass. The entire family will find a favorite SeaWorld animal experience as you encounter penguins, otters, dolphins, orcas, turtles, and many other sea creatures.
Once you've enjoyed the thrilling roller coaster rides or got wet on the Manta, enjoy yourself at a restaurant and relax.
But what's important to make your trip enjoyable takes a bit of planning—SeaWorld is an expansive 200-stimulating acre theme park. While adults can make the trek on hot days with younger children, the distances from one event to the next can be overwhelming.
If you plan your trip with some helpful hints, the whole family will enjoy the experience.
Remember to:
Lather on the sunscreen
Wear comfortable shoes
Choose lightweight clothing
Drink plenty of fluids
Remember to bring your admission tickets
Have a plan
Buy Tickets in Advance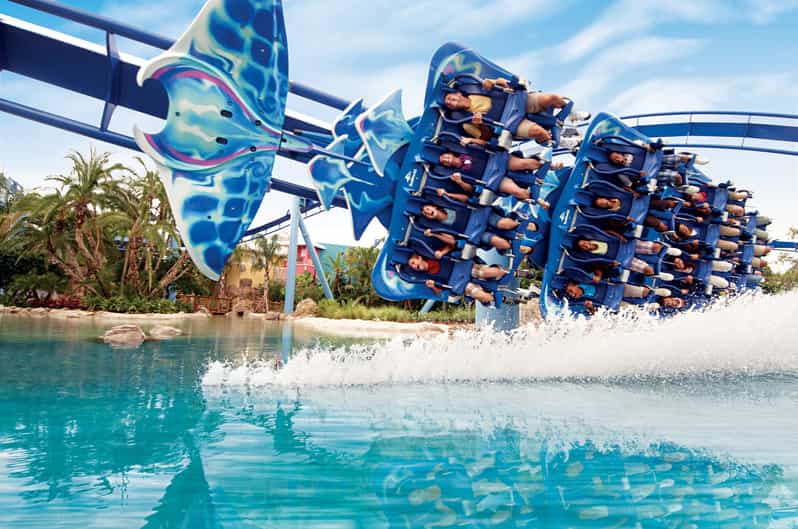 If you're lucky enough to have SeaWorld at your doorstep, consider buying a member's pass or purchasing upgrades to make the experience more memorable. Children under three can enter the park free.
Always look for ticket discounts online and save up to 50% on single, two, or three park tickets.
While purchasing tickets ahead might save you money, it saves precious time, and you avoid long lineups.
Pack Appropriate Clothing
The last thing you want is to carry impractical stuff to SeaWorld. However, a light sweater is a good idea. Once you are inside an exhibit or aquarium, it can be uncomfortably cold. Remember, you're visiting penguins who live in Antarctica.
To mimic the natural environment for these captivating animals, the park lowers the temperatures to a balmy 32 degrees Fahrenheit.
SeaWorld has two water rides that are such a fun experience. Either wear quick-drying clothing or pack light rain gear (though you'll still get wet). Microfibre towels are great for drying off children.
The park also operates body dryers. They're not free.
Remember to reapply sunscreen after wet rides. The Florida sun is powerful and can ruin your vacation if you or your children get heat stroke or get sunburns.
Check the Weather
Florida is the Sunshine State. This means visitors should prepare for extreme heat and humidity, and thunderstorms. Weather can change quickly.
Knowing how to plan your activities around the turbulent Florida weather is sound advice. While you can escape the worst weather by ducking into a cover exhibit, it's best to pack accordingly.
Orientate yourself and your family by getting a map and understanding that SeaWorld has many winding pathways that, if you don't know where you're going, can mean additional mileage on your feet.
Download SeaWorld's app and official park map here. Many SeaWorld outdoor events close during thunderstorms or inclement weather.
Decide on a Plan
Making a plan is vital to ensuring a successful park experience. Rides are busier in the mornings. Evenings also see an increase in ride lineups when everyone has returned from attending the afternoon performances.
Popular ride destinations like Mako or Manta are on everyone's bucket list. Most guests also enjoy taking those rides during the day and at night for opposing experiences.
Having a plan and a contingency plan is a great way to make the most of your SeaWorld Park experience. The program should also include a muster point destination in case your family gets separated.
Lockers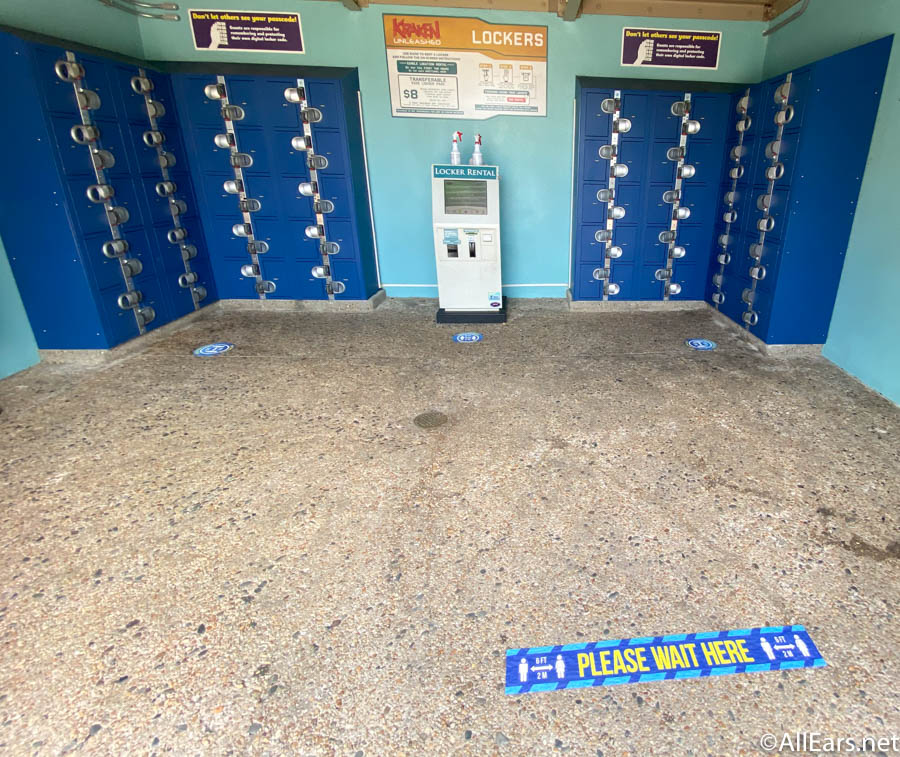 SeaWorld understands that to enjoy a day at their park means bringing several items. This is especially true for families with small children.
The park has two rental lockers options. You can lock your belongings in one location for the low fee of two dollars or two hours. A multi-use locker costs ten dollars but provides convenient access at each ride. (You must move every two hours.) These convenient multi-lockers require a seven-digit code to access the locker location and a four-digit code to open the locker.
When you purchase tickets online, ensure that your charge doesn't include Quick Queue.
Quick Queue Passes
Quick Queue passes are an additional cost but allow guests to move ahead in the line. Many rides will have a separate lineup for these holders. Don't waste valuable time by standing in the wrong lineup. Some rides like the Kraken offer Quick Queue guest entrance at that exit gate.
Timing
Come EarlySeaWorld Animal shows and performances are world famous. These events fill up quickly and have limited seats fill up quickly.
Expect to arrive thirty minutes before the show starts. Dolphin Adventure and Orca Encounter are top-rated attractions. Unless you want to get wet, avoid the splash section.
Experience Animals
SeaWorld offers its guests a once-in-a-lifetime experience and encourages interactions. At the Stingray Lagoon, guests can gently touch stingrays as they drift past. Guests can further that experience by purchasing food and sharing it with sharks, seals, and sea lions.
Note that these animals have specific feeding times. If you have your heart set on this experience, check the schedule.
Unique Tours
SeaWorld prides itself on its endeavors for animal conservation through education. Guests can enjoy an extraordinary experience at Dolphin Encounter, Penguins Up-Close, or enjoy sea lions and beluga whales. These unique experiences cost as little as $19 a day and will leave a lasting impression.
Other Discounts
SeaWorld respects military staff and teachers and offers them reduced entry prices.
Free Preschool cards are available to Florida residents for children under five, see the online link for promotion and expiry dates.
Group tickets are a great way to save on entry and meal tickets for families and businesses.
Parking and Alternative Rides
SeaWorld charges $25 to park. If you're staying at a nearby resort, ask if they offer a free or inexpensive shuttle option. Some hotels charge a small fee. If you plan on parking, book your parking ticket online in advance.
Conclusion
SeaWorld and its sister venues are a great holiday option that offers a unique experience for every family member.
While SeaWorld does everything in its power to make the experience memorable, visitors should plan their activities. We hope this snapshot of what's available inside the parks is a good starting point.
To orientate yourself, click on this map and see what fun lies ahead.