Panama City Beach offers plenty for families to do during a trip to Florida, from relaxing at their white, sandy beaches or going shopping at Pier Park to playing at their immersive mini golf courses.
If you're looking for a place to unwind after a long day of fun, you can find several restaurants around town offering sensational seafood and other international dishes.
We compiled this list of the best Panama City Beach restaurants for families with kids to help you narrow down your top options for enjoying a meal at any time of the day. Each one has a unique atmosphere and speciality dishes unlike any other in the state!
15201 Front Beach Rd, Panama City Beach, FL 32413
Sharky's Beachfront Restaurant is one of the best Panama City Beach restaurants overlooking Emerald Beach. This casual eatery offers a lovely view of the Atlantic Ocean, live music, and serves tasty sandwiches and speciality seafood. Your kids can also play on the beachfront patio's pirate ship playground.
Don't miss out on their Key West garlic shrimp, snow crab legs, or grilled grouper with a refreshing Pineapple Upside Down speciality cocktail. Kids can order pasta, shrimp, grilled cheese, chicken, fish, or a burger with milk or soda from their kid's menu.
Indulge in their key lime or peanut butter pie if you're in the mood for something sweet after a long day!
529 N Richard Jackson Blvd, Panama City Beach, FL 32407
Nestled within the Shoppes at Edgewater Shopping Center, Dee's Hang Out is one of the best places in town to find Cajun and Creole dishes. Its laid-back atmosphere lets guests immerse themselves when it's extra hot outside.
After starting with their fried dill pickle chips, consider sampling their catfish po'boy, Argentine steak tacos, grouper sandwich, or shrimp and cheese grits. Their best kid's menu options are fried chicken tenders, popcorn shrimp, and grilled cheese.
If you're still hungry, consider trying their raw or baked oysters, like their Parmesan or Cajun flavors. Finally, try their sweet banana pudding if you have room for dessert!
10025 Hutchison Blvd, Panama City Beach, FL 32407
The Wicked Wheel offers a unique setting, decorated with customized car, gas station, and motorcycle decor for enjoying Southern-influenced comfort food. You can find this casual eatery just a short drive away from Majestic Beach Resort. You can also enjoy their dishes on their covered patio.

We recommend ordering their fried bay scallops, candied bacon BBQ burger, country fried sirloin, or grilled chicken sandwich with cheese and bacon. Kids 12 and under will love their mini corn dogs, popcorn shrimp, or chicken tenders.
Parents can choose from a wide selection of signature cocktails or beer on tap if they want to enhance their meal. Don't forget to try their Belgian chocolate mousse cake if you have time for dessert.
16230 Front Beach Rd, Panama City Beach, FL 32413
You can find Margaritaville Restaurant – Panama City Beach nestled within Pier Park. This casual, tropical destination offers tasty American comfort food and excellent waterfront views from its upper and lower decks. They also have a lively bar, live music, and dancing at night.
Their cheddar BBQ burger has the perfect flavor blend of cheese, bacon, BBQ aioli, and lettuce. We also recommend their jerk salmon or crispy coconut shrimp with onion rings or sweet potato waffle fries.
If you're looking for something for your kid to enjoy, let them order chicken tenders, fried shrimp, or fish & chips. Be sure to browse their creative margarita menu to help you wash down your meal.
9875 S Thomas Dr, Panama City Beach, FL 32408
Since 1984, Pineapple Willy's Restaurant has offered an engaging, beachfront dining experience for families near and far. Its casual atmosphere and friendly staff make this restaurant a great place to relax after a day at the beach. They also have live music and TVs near the bar.

Their signature BBQ ribs are one of their most popular menu options. They also serve a wide selection of seafood, fried baskets, sandwiches, and po'boys. Don't forget to order a frozen daiquiri if you want something cool on a scorching day.
Their kid's menu offers plenty of options if you're treating your kids to dinner, including PB&J, hot dogs, grilled chicken, and clam strips.
11040 Hutchison Blvd, Panama City Beach, FL 32407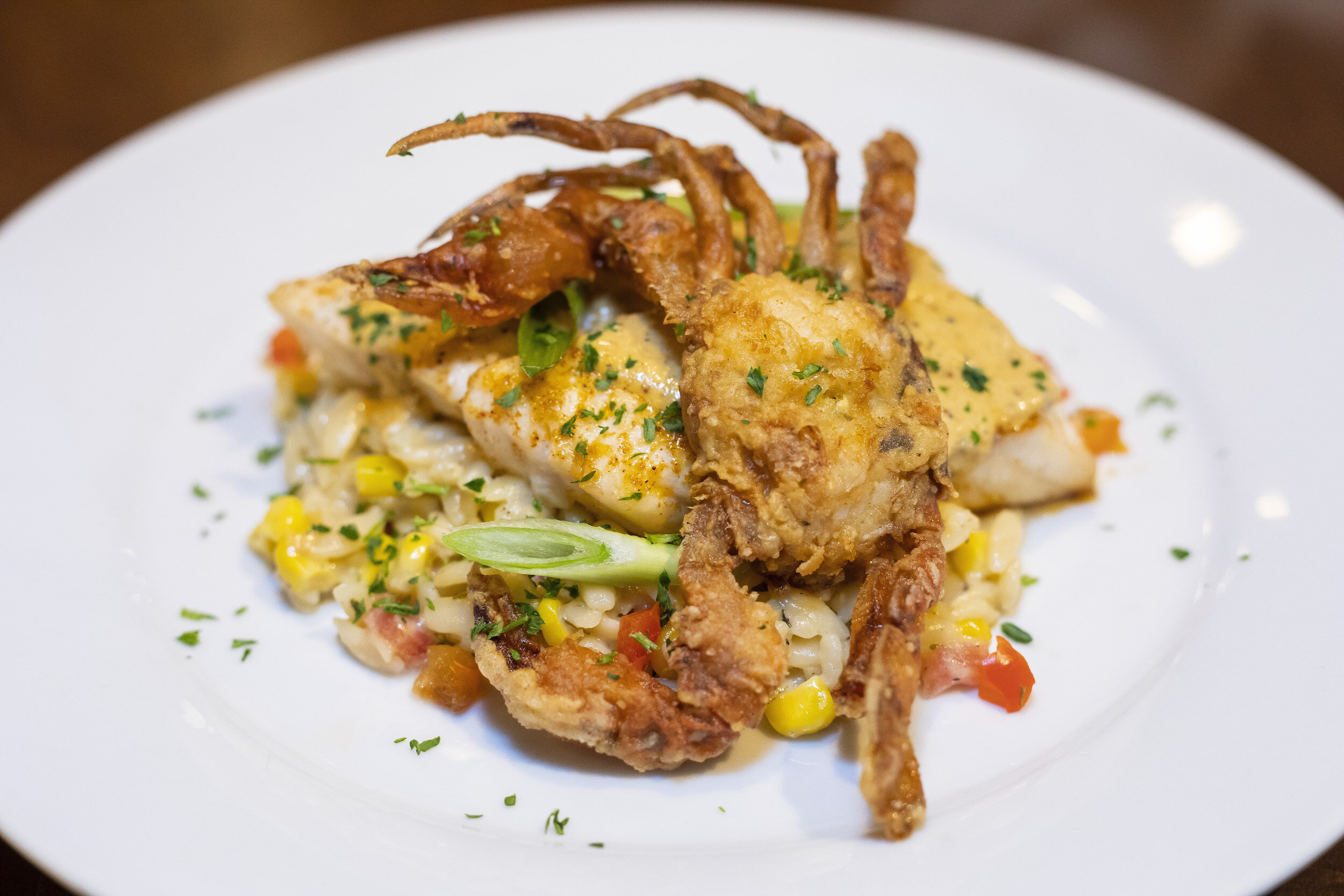 Another one of the best Panama City Beach restaurants offering the best flavors in town is Saltwater Grill, located near Rock'it Lanes. Enjoy this eatery's tastiest steak and seafood as live piano music fills the air. Its panoramic saltwater aquarium lets guests observe beautiful ocean life while waiting for their meals.
Their seafood linguine, crab cakes, and ribeye can satisfy any cravings after a long week of sightseeing. Their kid's menu also offers many tasty options your kid will love, including grilled jumbo shrimp and cheese pizza.
Their dessert sampler is great for families who are unsure about what to order as an after-dinner treat. Parents can enjoy their cake or pie with one of their inventive dessert cocktails.
11208 Front Beach Rd, Panama City Beach, FL 32407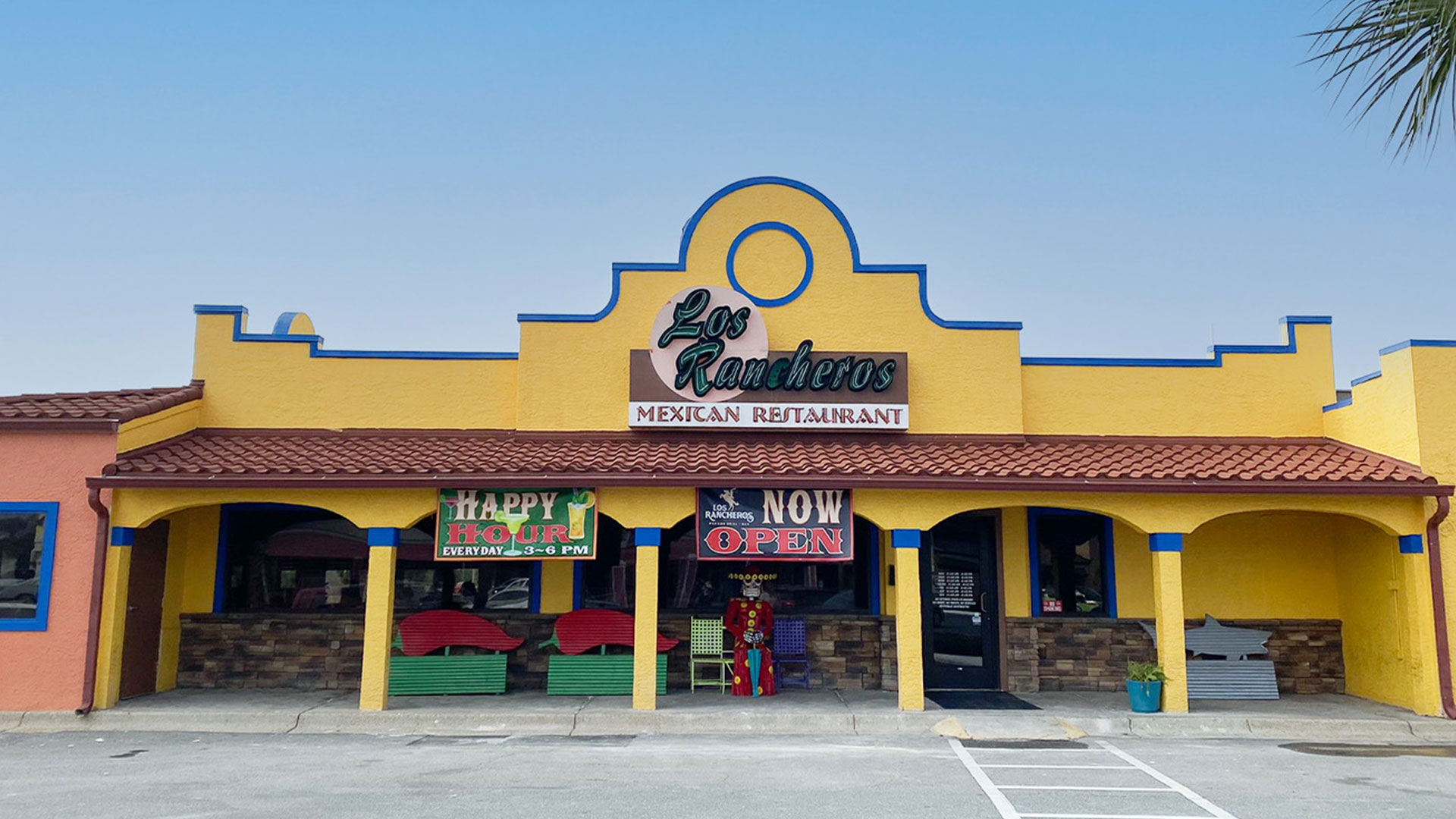 If you're spending time at Edgewater Beach & Golf Resort, the best place you and your family can visit for authentic Mexican cuisine is Los Rancheros Mexican Restaurant. Its colorful exterior is unavoidable when walking through the area. They also offer takeout options if you're in a hurry and can't stay to eat.
If your kids are interested in trying a Mexican treat with a flavorful kick, let them order their beef burrito, crispy taco, or beef enchilada. Each dish comes with a side of rice and beans. We also recommend their chalupa, tamale, or chimichanga.
Their flan, churros, and apple burrito with ice cream are the way to end your festive night out.
11535 Hutchison Blvd Ste 100, Panama City Beach, FL 32407
One of the best restaurants in Panama City Beach offering amazing breakfast and brunch options for families looking for places to eat before going to Shipwreck Island Waterpark is Another Broken Egg Cafe. 
They use fresh ingredients to craft tasty Southern-inspired dishes that families love. You can enjoy their food on their dog-friendly patio or order a cocktail at the bar.
If you're in the mood for eggs, consider trying their lobster & brie omelette or Southwest Scrambler. Their menu offers plenty of options for your kids, such as pancakes, French toast, and scrambled eggs. You can also find several gluten-free and vegetarian options for anyone with specific dietary preferences!
10100 Hutchison Blvd, Panama City Beach, FL 32407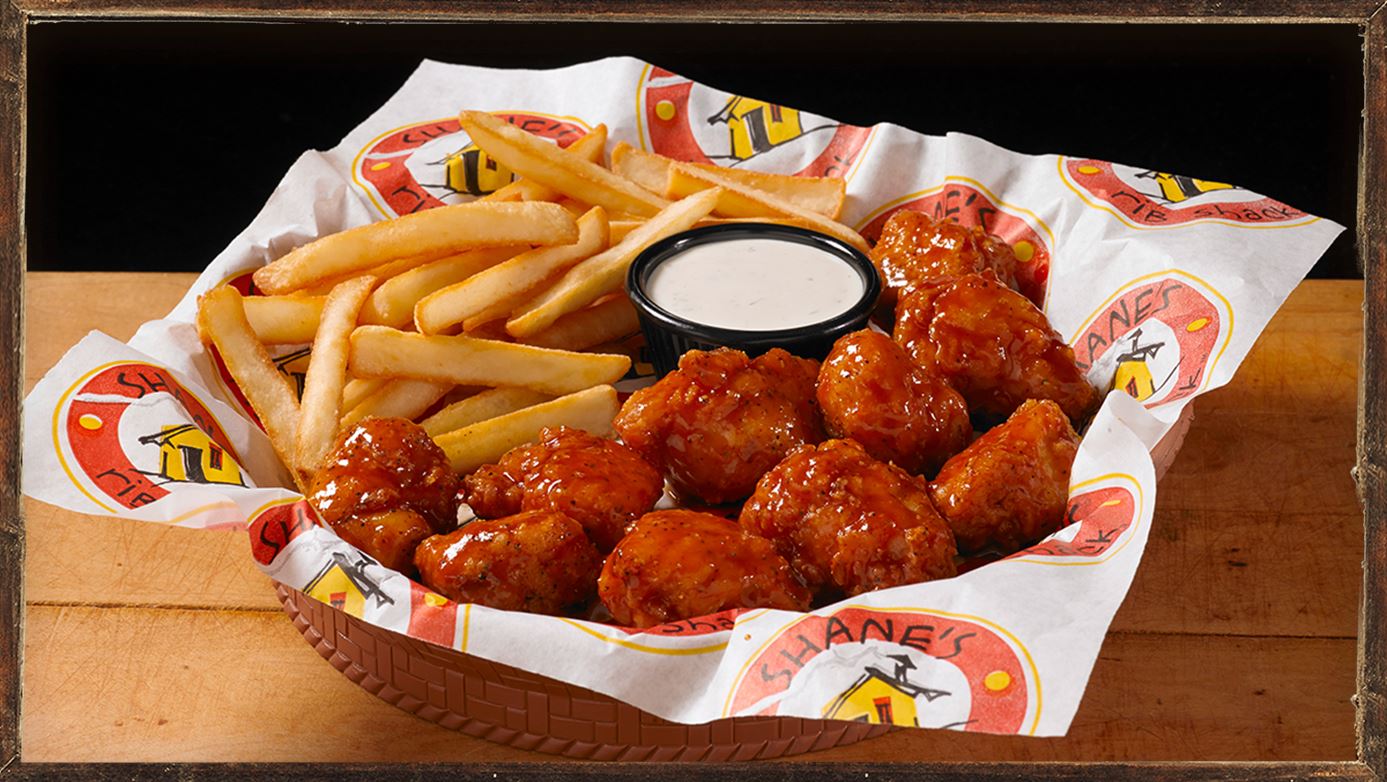 Located within Miracle Business Strip Plaza, Shane's Rib Shack offers families mouth-watering BBQ dishes in a homey atmosphere. Its roadhouse aesthetic is a nice contrast to most of the city's beach-themed seafood destinations.
Their smothered chicken sandwich, baby back ribs, smoked wings, and chopped BBQ pork have the perfect blend of juicy and smoky flavors. Kids will love their boneless wings or ribs if they're a fan of meat. They also have several sizable side dishes for enhancing your meal, including potato salad, baked beans, and mac & cheese.
Some of their menu options are ideal for anyone sensitive to gluten. In addition, if you have someone in your family who wants greener dining options, they can try a salad topped with meat.
11160 Panama City Beach Pkwy Suite 409, Panama City Beach, FL 32407
If you're looking for a great place for an early-morning pick-me-up, consider going to First Watch, located in the Breakfast Point Marketplace. They prioritize freshness to ensure that each dish has quality flavors and appeals to anyone searching for healthier options. Its cozy vibe is ideal for families who prefer a quiet place when dining with others.
Don't miss out on classic breakfast and brunch specialties, like pancakes, omelets, frittatas, and skillet hash. One dish you shouldn't miss out on is their pesto chicken quinoa bowl, a gluten-free dish made with quinoa and vegetables, topped with fresh chicken.
Be sure to order your meal with their signature Morning Meditation juice from their organic juice bar.
17501 Panama City Beach Pkwy, Panama City Beach, FL 32413
Salty Sue's Restaurant is an excellent alternative for families who prefer indulging in BBQ and seafood dishes in a laid-back setting. Its brick interior gives it a rustic yet homey feel. They also have live music, TVs, and a dog-friendly covered patio.
They offer plenty of pork sandwich options as daily lunch specials. Consider starting with their grouper nuggets or fried pickles and ordering their brisket-turkey club, chopped pork, or snow crab legs. Ask for their kid's menu if you're treating your family to dinner or lunch.
They offer a wide selection of hefty sides and drinks to pair with their entrees. Their cheese grits and steak fries taste great with any BBQ dish.
10514 Front Beach Rd, Panama City Beach, FL 32407
Can't find any family-oriented pizzerias in Panama City Beach? If so, Best Pizza On The Beach is your best option. You can find it minutes away from Ocean Villa. This casual destination offers takeout and delivery if you prefer enjoying pizza, seafood, and wings at home. Its laid-back atmosphere offers a nice view of the nearby beachside resorts.

Their best speciality pizza options are their Chicken Bacon Ranch, Clams Casino, Shrimp Scampi, and Meat Lover's pies. They also offer breakfast pizzas from 9 AM to 11 AM.
Their extensive dessert menu offers several sweet treats for your kids to enjoy, including Italian ice cups, cannolis, and cheesecake.
536 Richard Jackson Blvd, Panama City Beach, FL 32407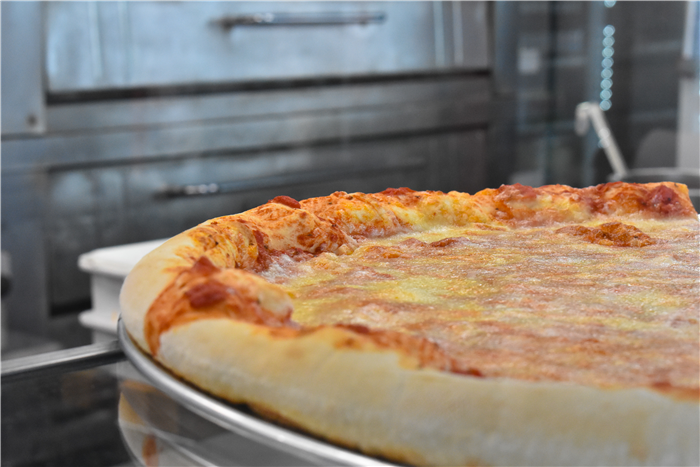 Another one of the best Panama City Beach restaurants for families craving pizza after a day at Coconut Creek Family Fun Park is Mr. Maine's Pizzeria. This relaxed eatery specializes in made-to-order New York-style pizza and pasta. They're also open all week from 11 AM to 10 PM and offer catering services.
Start with their 20-piece wings with the sauce of your choice, and choose from a wide selection of specialty pies. Their Pineapple Express, White, Pestoolicious, and Shrimp pizzas are some of this town's fan favorites. You can also build a custom pizza with your preferred toppings.
Although their kid's menu is small, your kids can expect bold flavor blends in their ham and cheese sub or spaghetti.
11501 Panama City Beach Pkwy, Panama City Beach, FL 32407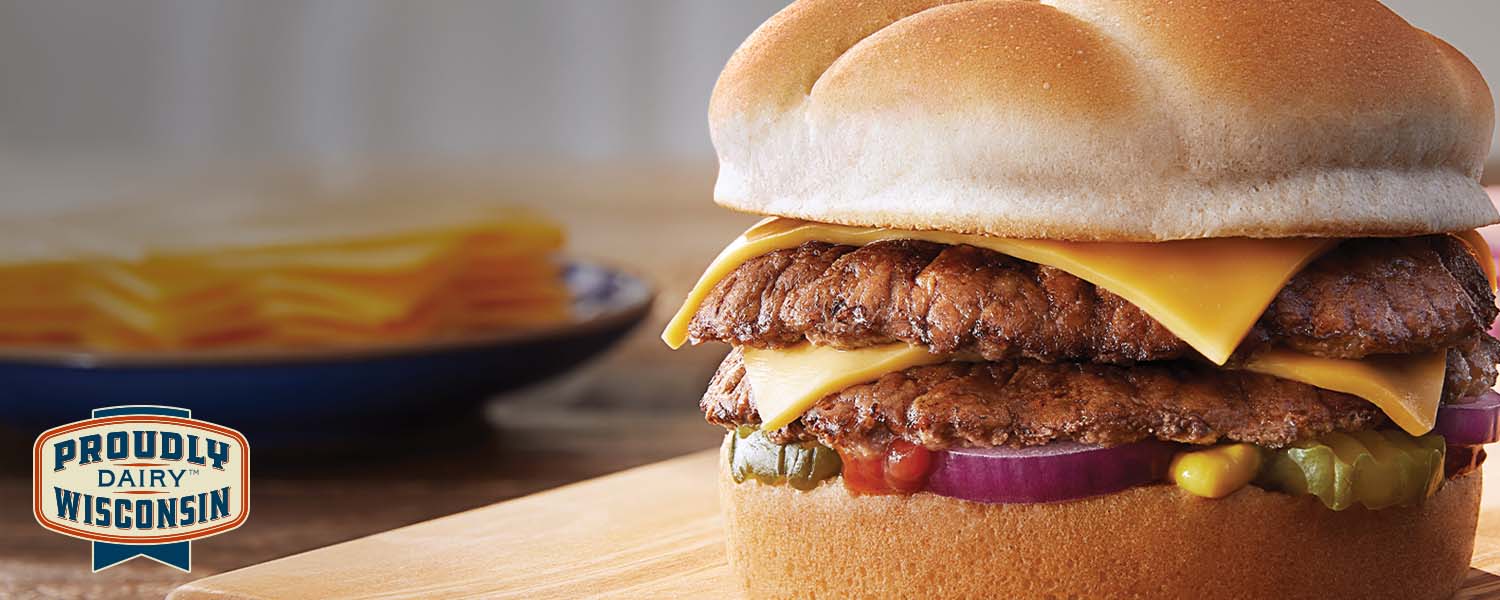 If you're having trouble finding casual Panama City Beach restaurants with amazing burgers, don't miss out on Culver's juiciest cravings. They use high-quality Midwest beef to ensure bold flavors in every bite. Their frozen custard is made with farm-fresh dairy. 
Consider sampling their Bacon Deluxe or Mushroom & Swiss ButterBurger with chili cheddar fries or cheese curds. Kids can order a burger, grilled cheese, corn dog, or chicken tenders. Culver's kid's meals come with a free scoop of frozen custard.
If you're interested in trying their frozen custard, ask about their flavors of the day. Some of our favorites include Mint Oreo, Chocolate Oreo Volcano, and Brownie Batter Overload.
14854 Bay View Cir, Panama City Beach, FL 32413

Located near the Intracoastal Waterway, about five minutes from West Bay, Boon Docks is a seafood restaurant specializing in regional entrees. It has a cozy atmosphere, enhanced by its wood-paneled walls and floor. Its deckside view of the water is a great place to watch boats pass by or observe the local wildlife.

Boon Docks' menu serves amazing grilled, fried, and steamed seafood dishes, so don't miss out on their tilapia, grouper, crab claws, or catfish. Kids 12 and under can try their popcorn shrimp or fish of the day if they're interested in seafood. The kid's menu also has classic favorites like chicken tenders and grilled cheese.
Final Thoughts
No trip to Panama City Beach, Florida, is complete without tasting the tastiest dishes and relaxing on the warm sand. Thankfully, several Panama City Beach restaurants offer engaging family-friendly environments where everyone can have a fun time and relax throughout their stay in the city.
We hope this list can help you choose a few new go-to dining destinations whenever you plan your next vacation to Panama City Beach!