If you and your family are ready for a vacation, Sanibel Island is the perfect place to get away from it all. Beautifully located in the Gulf of Mexico and off the coast of Florida, Sanibel is teeming with delicious food, unique shopping, and fascinating wildlife.

Whether you want to relax by the beach, try some land or water sports, learn about the island's fascinating history, or do a bit of everything, Sanibel is a great place for any dream vacation. No matter what type of vacation you're looking for, Sanibel has a resort for you and your family.

Let's take a look at 11 of the best Sanibel Island Resorts for Families.
Island Inn, which is the oldest inn on Sanibel Island, has a number of cottages and rooms so you and your family can find the perfect space. You can see the classic charm mixed with modern updates in the resort's beautiful hotel rooms, suites, and cottages. They even offer monthly vacation homes!
The area is known for its beautiful beaches. So, experience the luxurious Florida coast with the onsite kayak and paddleboard rentals. You can even go on beach tours with a marine biologist or spend the day shelling. If you need a break from the beach, take a dip in the beautiful pool.
If you are seeking a home away from home, this cozy resort may be exactly what you are looking for. Beachview Cottages brings together the charm of classic Florida and modern luxurious amenities.
This historic resort gives you 22 lovely seaside cottages and studios to choose from that all look out onto a private beach on the Gulf of Mexico. You can get the perfect amount of space for you and your family as you choose between one, two, or three bedrooms.
The resort is centrally located on the island, so you can easily access plenty of dining, entertainment, and nature when you need a break from relaxing at the resort. From here, you can easily visit the JN Ding Darling National Wildlife Refuge to experience the unique birds and fascinating mangroves or go to the Bailey-Matthews National Shell Museum to help you plan your next shelling expedition.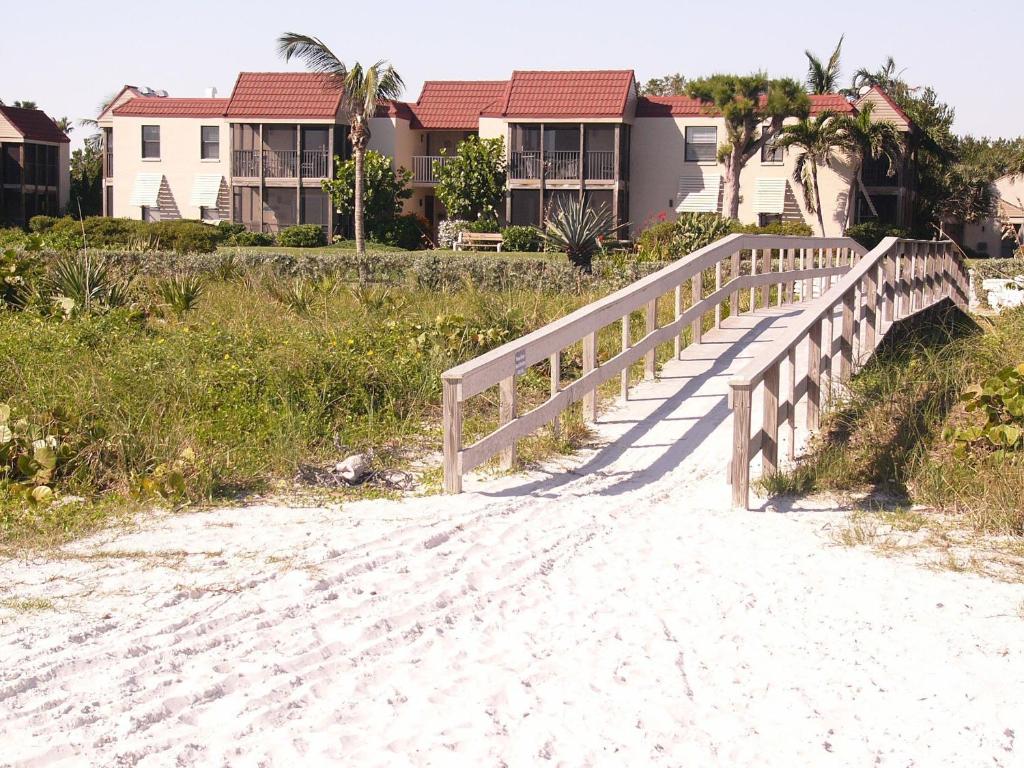 Go to Sanibel Moorings if you want a beautiful suite and a bounty of activities that are great for the whole family. Whether you get a suite with one, two, or three bedrooms, you will have access to a private lanai, a living room, a dining area, and a full kitchen.
The resort offers a number of activities including fishing, shelling, a weekly shelling lecture, tennis, kayaking, canoeing, paddleboarding, and biking. If you want a truly unique experience, visit the botanical gardens at Sanibel Moorings to discover the incredible flora and fauna of Florida.
Sanibel Inn is known for its beautiful grounds and classic appeal. This inn is actually one of a few resorts that are part of the Inns of Sanibel group. Depending on the size of your family, you can choose between beautiful rooms, suites, and condominiums. 
This is the place to be if you want a great view of the Gulf of Mexico from your room because every rental has a breathtaking waterfront view! Get even closer to the water on a stroll along the seemingly endless beach or experience the adventure of an on-site kayak or paddleboard rental.
A great addition to this resort's appeal is that every guest gets a complimentary guest membership to the golf and tennis club. You can also enjoy yard games, including bocce ball and a bean-bag toss. Don't forget to refuel with delicious food and drinks at the pool-side tiki bar after a day of activities.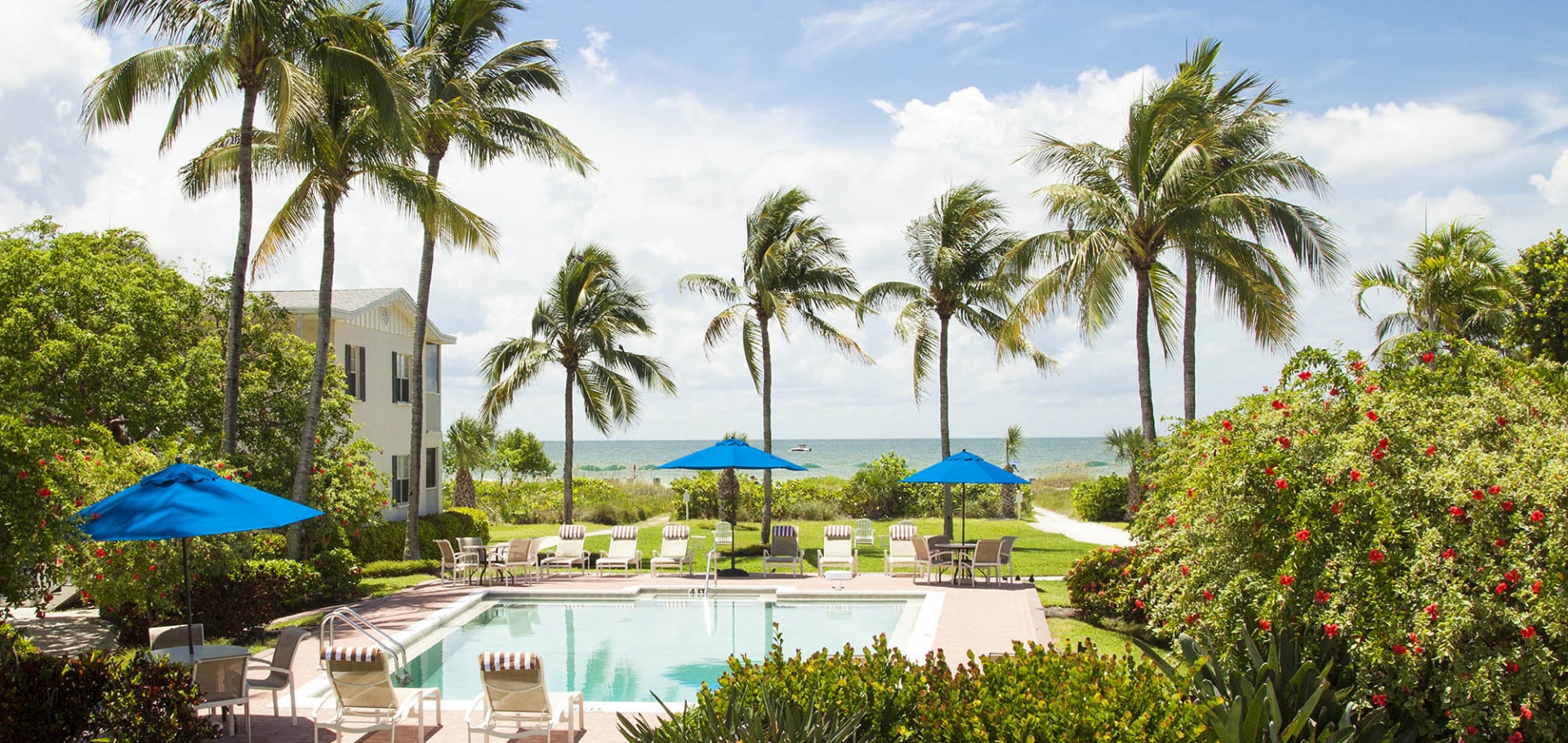 This resort is another one in the Inns of Sanibel group. Compared to Sanibel Inn, Seaside Inn has a somewhat more old-fashioned feel. Whether you choose a guest room, suite, or cottage at the Seaside Inn you are in for a quaint and charming environment.
Enjoy a family swim in the pool or a game on the shuffleboard courts. When you stay at this resort, you will also receive complimentary access to The Dunes Golf & Tennis Club. Make sure to take advantage of your complimentary access to discover kayaking, paddleboarding, and bike rentals.
If your family loves learning about the nature and history of a place, sign up for a nature tour. This resort is especially well-located, since it is near plenty of entertainment and shopping as well as the Sanibel City Pier and Sanibel Lighthouse.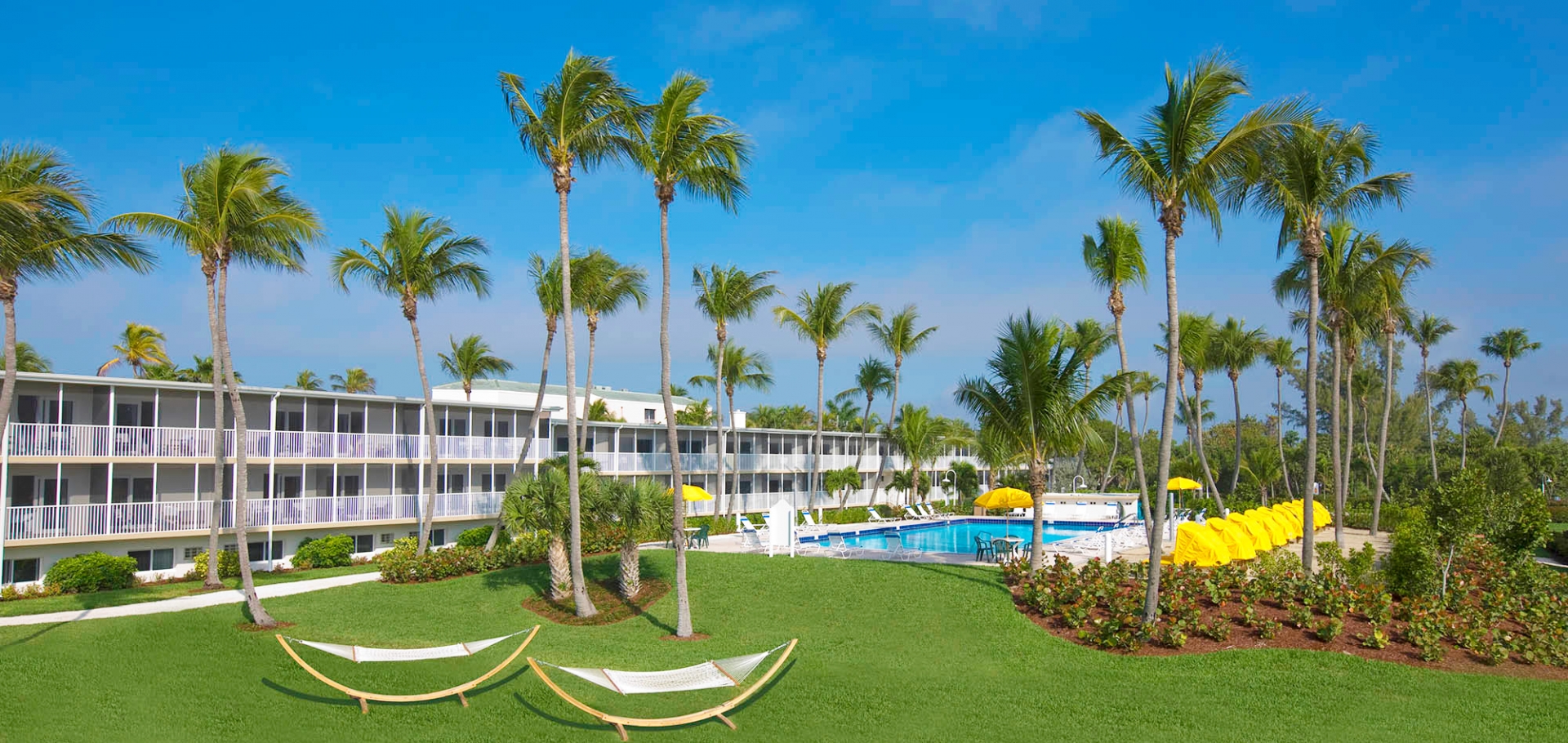 This resort is also part of the Inns of Sanibel group. It is known as the best option in this group if you are looking for a budget option. That doesn't mean that this inn lacks the same fabulous options, though. The relaxing and contemporary rooms are very well appointed, and you have lots of activities to choose from.
Choose between a room or a suite, depending on your needs. Both options come with in-room kitchens and easy access to the beach. Most rooms also come with private balconies so you can get an even closer look at the beautiful sunset.
There are plenty of fun activities available at the resort, including shelling on the private beach, nature tours with master naturalists, fishing, golfing, biking, water sports, and swimming in one of the largest swimming pools on the island.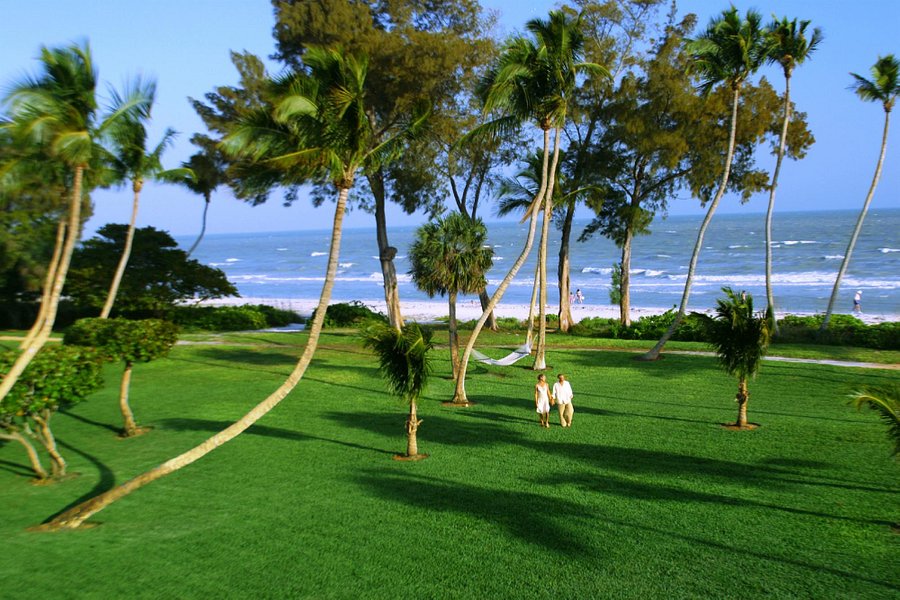 Casa Ybel Resort manages to make its large property feel cozy and secluded. The resort only has suites available, and you can choose between one bedroom or two bedrooms. Enjoy your view of the Gulf of Mexico from your private lanai or balcony.
This resort also boasts an award-winning restaurant, Thistle Lodge, and a pool-side bar. To work up an appetite, you can play a game of tennis, take a bike ride, or take the trolley to do some shopping. There are plenty of great water-centric options for recreation, including kayaks, jet skis, boating, and fishing.
One thing that sets Casa Ybel apart is its spa. You can escape from the outside world with a facial, hot stone massage, or salt glow scrub. Reconnect with your significant other with a couples massage for a romantic touch. If you want, you can also request a spa service in your room, on the beach, or by the pool.
At Sundial Beach Resort & Spa, you can truly customize the experience to your family's needs. You can choose between a studio-sized condominium or a studio with one, two, or three bedrooms. Every condominium comes with a kitchen, a full bathroom, and a balcony or patio with a screen.
Thanks to the state-of-the-art tennis courts, this resort is a great option for the tennis-loving family. If you do not know a tennis ball from a snowball, take advantage of the great tennis classes offered by the resort. If your kids want to try something active, they may enjoy the available children's activities.
To relax after more an eventful day, visit the spa. They offer a vast array of pampering options, including massages, waxing, mani-pedis, hair styling, and facials. The spa also offers a complimentary makeup demonstration with every reservation.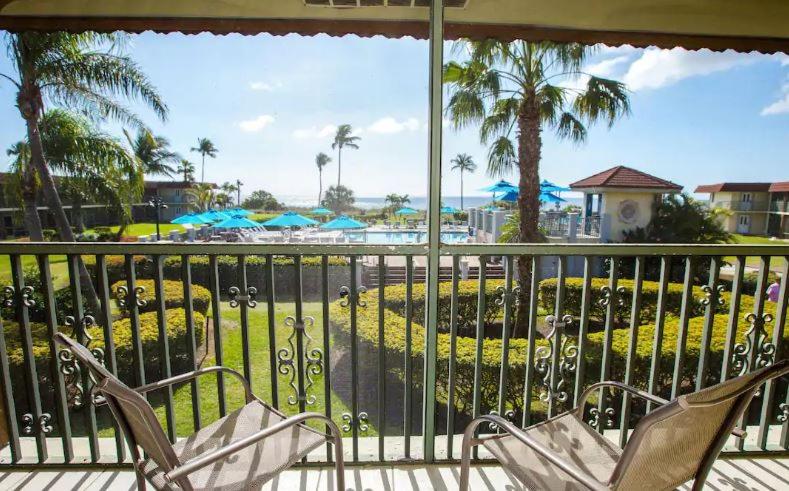 If you are looking for a relaxed, family-friendly environment with great beach access, West Wind Island Resort may be exactly what you want. While this resort may lack some of the fancier bells and whistles, it provides a relaxing atmosphere extremely well. Choose from a guest room or studio, depending on the size of your family.
This official resort of Sanibel Island boasts 500 feet of beaches with plentiful opportunities for relaxing or shelling. You can also look out for ocean wildlife from a complimentary paddleboard or take the whole family on a beautiful bike ride.
Visit the Normandie Seaside Cafe throughout the day for delicious meals and stop by the Upper Deck Pool Bar for a drink or to enjoy the live music. This resort offers complimentary discounts to nearby activities, including golf, spas, and entertainment.
Waterside Inn on the Beach is the perfect quaint escape. The accommodations include retro touches paired with updated appliances. You can pick a beautiful cottage, lodge room, or condominium with whatever view you want. Pick a Gulf View Cottage if you want to wake up and step out onto the beach.
Take a dip in the pool, stroll the beach, or have a family dinner using one of the barbecue grills available on the property. For some extra solitude, enjoy nature and do some bird watching at the nearby Ding Darling National Wildlife Refuge.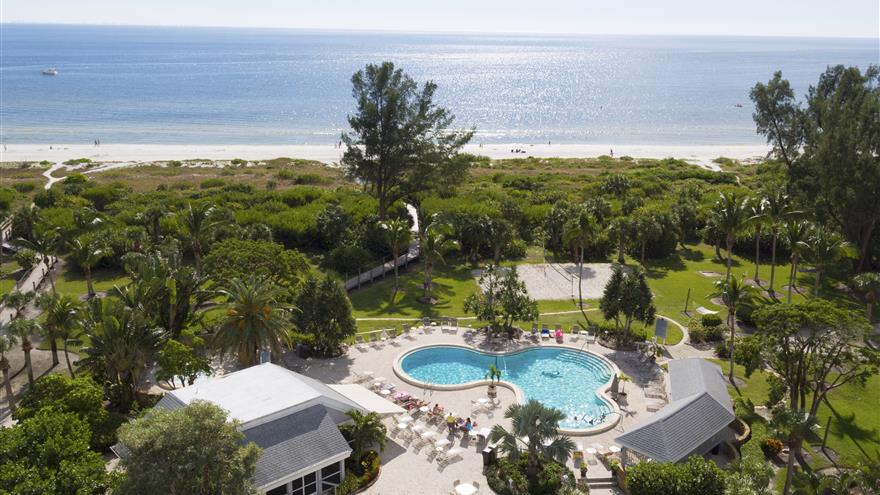 Book your stay at Tortuga if you want a combination of resort amenities and vacation-rental independence. With its spacious townhome-style rooms that can fit up to six people, this is a great option if your family needs a lot of space and wants to be close to the beach.
Immerse yourself in nature as you walk through tropical plants or along the appealing coast line. As part of your stay, you'll receive complimentary access to The Dunes Golf and Tennis Club. Challenge your family to a game of volleyball on the resort's volleyball court for some friendly competition.
Tortuga Beach Club Resort is nicely located near plenty of restaurants, bars, and entertainment where you can also visit nearby shops to find treasures and souvenirs. The resort is in close proximity to the Sanibel City Pier and the Sanibel Lighthouse, as well.
Final Thoughts
It can be hard to please everyone in your family at once, but on Sanibel Island, there is bound to be something fun for every single person. With so many different kinds of resorts available, you have a fantastic opportunity to find an island escape that your family will love.
Whether your family members are looking to relax by the pool, go shelling, try some water sports, or learn about Sanibel's unique wildlife, the island is sure to leave everyone with lasting memories they will have for the rest of their lives.
When choosing the best Sanibel Island resort for families, consider which resort offers the activities and amenities you and your family want. Keep in mind which activities you want to do as a group and which activities each person wants to do alone. The most important step when picking a resort is to have fun. With so many great options, it's hard to make a bad choice!
More about our TFVG Author
A seasoned traveller, Dad, and avid sports tourist, James foundered The Family Vacation Guide to share his expert vacation experiences- especially when it comes to being a travelling family man.
Featured in Travel articles such as Travel + Leisure, TripSavvy and SFGate, you know you're reading some of the best vacation tips online.