Key Largo, Florida, is an excellent tourist destination to take the kids and somewhere that you can easily enjoy as a family. The upper Florida Keys archipelago has a lot of opportunities for fun ways to spend your time there, and your visit will not get boring easily.
Whether you are enjoying the abundant life under the ocean, the excellent tropical weather, the warm beaches, or just the wonderful food, there is something for everybody at Key Largo. However, finding that something is important, especially if you want to make your trip there the best vacation possible.
Here are 11 of the best things to do in Key Largo with kids.
Visit John Pennekamp Coral Reef State Park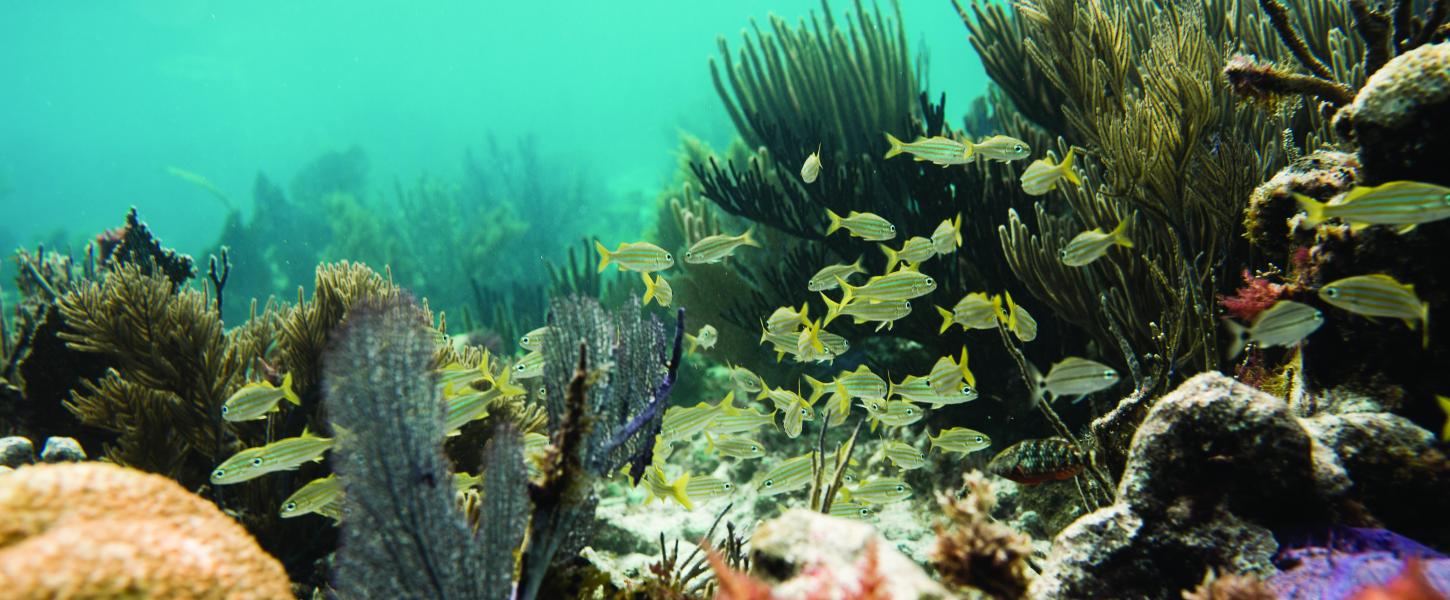 John Pennekamp Coral Reef State Park is the first underwater park ever established in the United States and is one of the most notable places in the area when it comes to diving or exploring the ocean floor. The massive coral reef, the park is part-conservation-effort and part-tourist-attraction.
Not only can do you go scuba diving or snorkeling to get a close look at the underwater world just off the shore, but you can also go much further out, enjoying deeper parts of the park at your leisure. Guests who do not want to get wet can go kayaking instead or take a tour on a glass-bottom boat.
There is a lot of history to learn when you are visiting the coral reef, and there are plenty of unique creatures to spot while you are there – sharks, turtles, stingrays, and countless other tropical fish. All of this makes it the ideal destination for a nature lover or somebody with a vested interest in marine life.
Families who are not keen on going into the water can enjoy the visitor center instead, which has a huge aquarium space and a multitude of educational nature films. There you can go into the history of the park itself and the many forms of life inside it, all helping you get a better understanding of the world that you live in.
Finally, you can wander away and take the Mangrove Trail instead, a scenic path that takes you past multiple reefs, assorted old shipwrecks, and various other excellent landmarks that you would not normally find if you were just sticking to the main roads.
Enjoy Everglades National Park
Everglades National Park is a sprawling ecosystem that has plenty of new sights to offer, whether that is wetlands, forests, or even unique mangroves. With so much space available, it is only reasonable that there would be a similarly-huge amount of animal life to enjoy as well.
The park Is one of the largest stretches of near-untouched tropical wilderness across the entire US, and it houses many endangered species – some of which are exclusive to Florida itself. Not only are there thousands of above-ground creatures, but also a diverse set of fish, birds, and plant life too.
Thanks to the park's huge scope and wealth of sights to see, it is the perfect place to hike, offering up a variety of scenic trails that can take you all around its many different areas. Even if you just want a short walk, there are lakes and rivers to follow, as well as multiple looping trails to get you back where you started.
You can also skip walking entirely and take a kayak or motorboat on the park's waterways, getting an up-close view of the waters at your own pace. Thankfully, there are routes planned out to make sure that you do not accidentally wander into a crocodile habitat or annoy a wild panther, so you will not be in any danger.
Try the Florida Keys Wild Bird Rehabilitation Center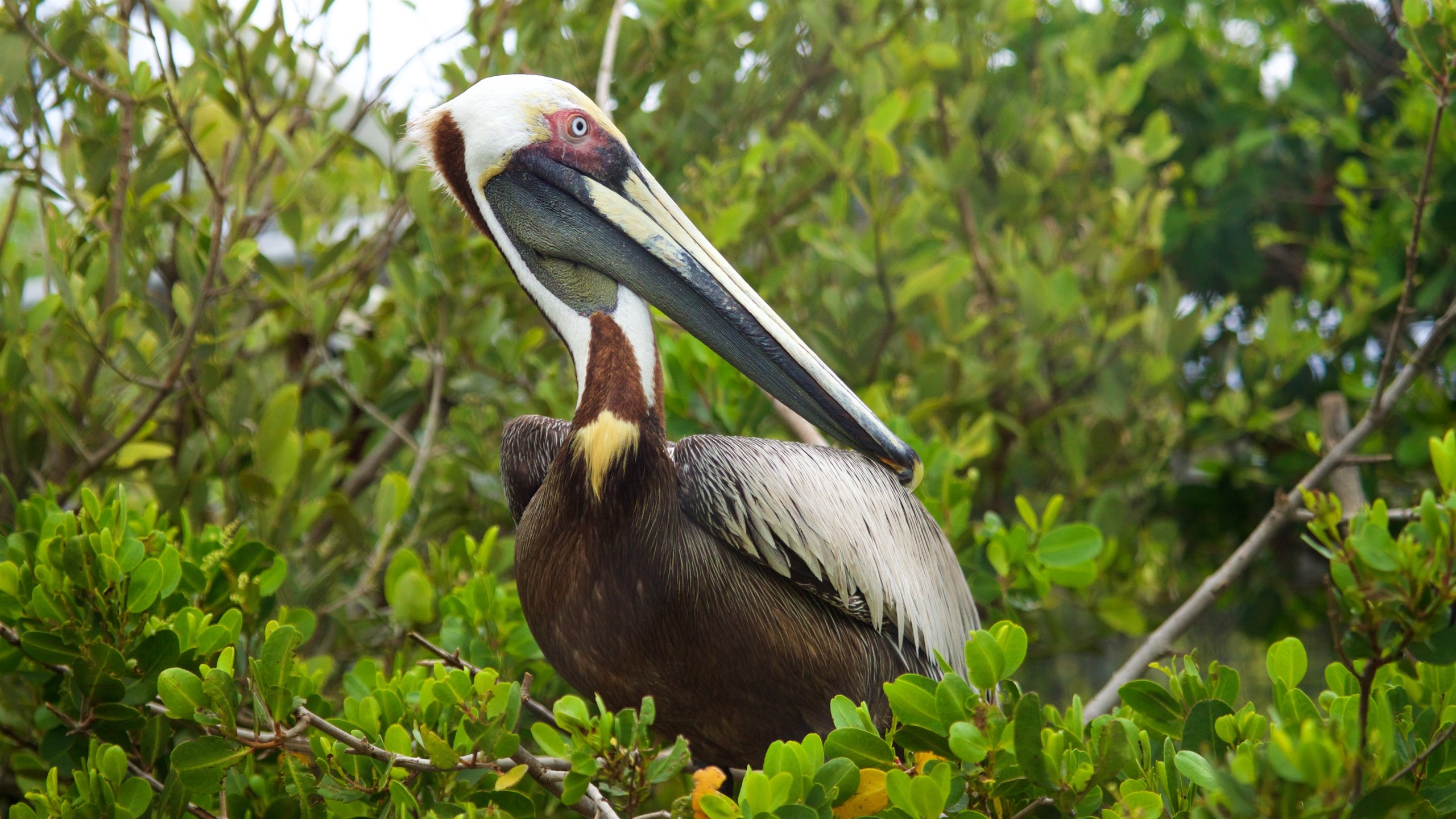 The Florida Keys Wild Bird Rehabilitation Center has a very simple concept behind it – housing and rehabilitating wounded birds, as well as taking care of those that cannot rejoin other birds in the wild. However, it also doubles as a great place to visit if you want some unique experiences.
Since the rehabilitation center is populated entirely with injured birds, it is never the same thing twice. Each bird was injured differently, and you can learn all about the process of helping them recover, feeding them, releasing them, and how they can reintegrate in the wild.
While it might not be the most fun-filled adventure for some younger children who just want flashy experiences, it is a great educational site with a lot of interesting things to learn. Even as an adult, it can be fascinating to look at all of the work involved in building suitable habitats and how different birds are meant to be kept.
As long as you do not mind looking at a few injured animals, this is a very intriguing place and can be an excellent stop on your vacation if you want to learn something while you are in the area. You also get a very close look at many birds that roam Florida and can learn unique things about how they behave.
Take the African Queen Canal Cruise
If you enjoy Key Largo's water but are tired of swimming, then you can always take things a step further and book a cruise on the famous African Queen. Over roughly an hour and a half of travel time, you get to visit all of Port Largo's major canals, learning all about its history while being treated to some impressive natural and man-made sights.
The 1912 steamboat has continued to see frequent use ever since it was created, and by taking a trip onboard, you will be standing in the same place as soldiers, missionaries, mercenaries, and even some famous movie stars. Even after restoration, it keeps the same classic feel and excellent atmosphere.
That is not even mentioning the fact that it is a cruise – a short one, but you still get plenty of time to sit back and relax after a hard day of exploring. Instead, you can let the ship handle it for you, taking you through the canals while you rest up and prepare for whatever you have got in store next.
The Molasses Reef
The Molasses Reef is an excellent underwater attraction, offering a massive amount of undersea life with plenty of shallow sections to allow for easy snorkeling. If you are confident with your diving skills, then even the deeper parts can be easy to navigate, letting you get within touching distance of entire undersea habitats.
The vibrant and varied marine life makes this the perfect stop for anybody with interest in the ocean, and the high visibility in the water stops it from being an oppressive, hard-to-navigate space. You can also access it quite easily without needing to follow any convoluted trails.
Not only do you get to walk past beautiful clusters of coral, but you can also catch glimpses of countless underwater creatures, from regular fish to eels, sharks, and stingrays. It is not a bad place for a first-time snorkeling experience, either.
You might also spot a few man-made items at the bottom, such as the anchor and winch left behind from the sunken schooner Slobodana. It is a small detail, but it really makes you think about the history of where you are standing and how many ships must have passed through the waters.
See the Christ of the Deep
Whether you are religious or not, Christ of the Deep is both fascinating and sometimes oddly terrifying. Designed in 1965, the submerged statue of Christ (also known as Christ of the Abyss) sits over 25 feet below sea level, arms raised to anybody passing overhead in a glass-bottom boat.
It is not just for distant viewing, though. You can always snorkel or scuba-dive your way down to inspect the statue in its current state, still holding up against the waves and remaining a striking tourist attraction for anybody passing through.
The unique history about the nature of the statue – and the fact that there are two others hidden under the ocean in other parts of the world – is something that you really need to discover for yourself. Still, it is an impressive feature on an otherwise regular part of the coast and something that catches many unprepared tourists off guard.
Visit the USS Spiegel Grove
The USS Spiegel Grove was intentionally sunk in 2002, turned from a ship into an artificial reef that is still teeming with all kinds of life – both fish and coral. Despite being deliberately scuppered and sunk, it is still a massive vessel hiding a lot of secrets, and the coral formations that have formed are nothing short of beautiful.
It takes at least four individual dives just to scratch the surface of the wreck, and once you are down there, you can see a lot of impressive sights. Not only are many of the rooms still furnished, but there are flags still hung up on certain surfaces, waterlogged but refusing to degrade.
There is also the natural marine life that has flocked to the Spiegel Grove as a new home and hideaway. Snappers, barracuda fish, and groupers all linger around the various twists and turns, and you never know exactly what will swim out of the wreck next.
If you are the kind of person who likes to likes to scare themselves, there is also the state of the ship itself. You can dive right down and get a close look at the flooded vessel, examining the wreck and all of the ways that it had been overtaken by nature over the years. It is easy to get a little bit nervous when you are stepping into rusting rooms and creaking corridors.
Take a trip to the Hammock Botanical State Park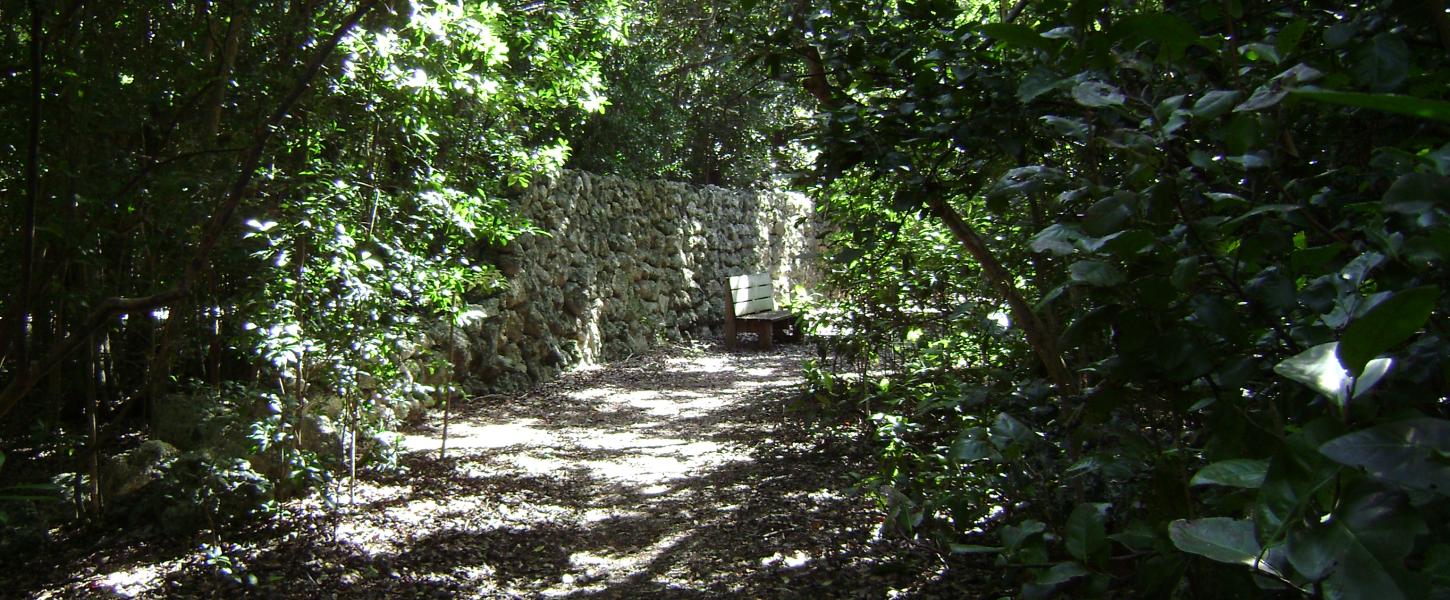 Dagny Johnson Key Largo Hammock Botanical State Park is a popular tourist destination in Key Largo, and for a good reason. There is a huge variety of outdoor activities to enjoy while you are there, as well as multiple unique and vulnerable species that are still protected by the park's many hardwood hammock trees.
Taking a hike through the many trails on offer can show you all kinds of interesting sights and unique scenic spaces. If you prefer not to walk, then cycling is an option, but you also have the option of taking to the water for some kayaking, swimming, surfing, or diving.
This park is a simple but beautiful place with a lot to offer. It is not any more complex than that, but it is enough to draw in huge crowds and get people invested in the natural wonder of the area that it covers. If you are sick of highly-planned vacation attractions that never live up to the hype, then this is an ideal place to head next.
Stay in the Jules Undersea Lodge
Hotels are easy to find in Key Largo, but the Jules Undersea Lodge is something else entirely. Named after the writer of 20,000 Leagues Under the Sea, the Jules Undersea Lodge is exactly what the name suggests – an underwater hotel that can only be reached by scuba-diving six meters below sea level.
Not only do you get a great view of the outside watery world through the reinforced windows, but you can use it as a jumping-off point to start exploring the Emerald Lagoon that it is built into. This gives you direct access to a fish-filled undersea space that you can wander through to your heart's content.
Whether you are staying overnight or just using it as a temporary spot to plan diving excursions over an afternoon, it is a unique experience that you will never forget, especially after spending so much time getting comfortable with a view of the ocean next to your bed. It can be a nice place to practice your diving skills, too, since you have easy access to a safe spot where you can dry off.
Even better is the fact that you can bring food with you – it is not hard to grab a waterproof container, order a pizza, and take it through the water to eat in the lodge. This may seem strange but it is something you will never forget, especially if you share it with friends and family.
Take a rest at the Harry Harris Park and Beach
The Harry Harris Park and Beach is a unique space that offers plenty of idyllic views, as well as lots of chances to rest and relax on your own terms. The beach itself is one of the best places to swim in the entirety of Key Largo, but you can also have just as much fun on the beaches.
These beaches are almost perfect, with a great mixture of natural features and man-made amenities that makes visits much more comfortable – and convenient. Children can enjoy the tidal pool without needing to wander in the ocean, but you also get a lot of calm, clear waters to enjoy if you are confident in your swimming skills.
The coral rock barrier holding in the beach itself means that you are not going to get swept away by a sudden change in current and it provides a nice, scenic border that only emphasizes the look and feel of the park. This, as well as the soft sand and tall palm trees, makes it an ideal tropical space for all kinds of casual activities.
If you want to rest on the beach with a drink, you can. If you want to get a tan on a towel, that is an option too. Swimming and paddling are both easy to manage, and you can stray away from the water to explore the nearby areas instead if you would prefer to take a little walk.
There is not anything amazingly unique about the beach, nor is there anything that you can only experience here. However, it is a near-perfect combination of multiple excellent things, all rolled into one great experience that even the most stressed vacationer can use to unwind and relax.
Brave the Seven-Mile Bridge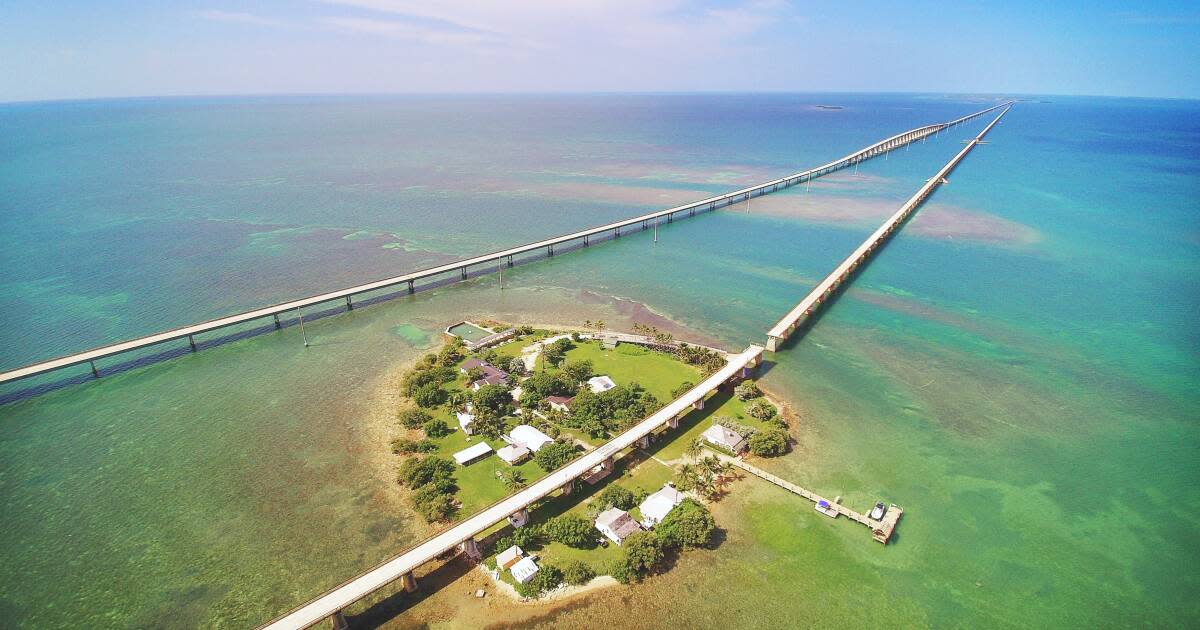 The sheer length of the seven-mile bridge is stunning, connecting the Middle Keys and Lower Keys together with a single, massive, continuous bridge that does not bend or turn. This excellent feat of engineering was – and still is – one of the longest bridges ever built by humankind.
While it might have been surpassed in certain ways by now, the twin bridges that replaced the original are still just as impressive. You can walk or cycle down the footbridge to get a nice, scenic view of the Keys and the endless ocean that hold them, or drive over to get between different areas quickly.
Either way, it is amazingly impressive and offers something unique that few other places have: an incredibly long bridge that links two entirely separate islands together. If you are sick of nature hikes, then this is a great alternative way of getting some exercise.
More about our TFVG Author
A seasoned traveller, Dad, and avid sports tourist, James foundered The Family Vacation Guide to share his expert vacation experiences- especially when it comes to being a travelling family man.
Featured in Travel articles such as Travel + Leisure, TripSavvy and SFGate, you know you're reading some of the best vacation tips online.