As tourist destinations in Florida go, it's not often that Tallahassee enters the conversation. Between Disney, Miami, and the Gulf Coast beaches, Florida is so target-rich when it comes to tourism that it's easy to overlook this gem of a city. 
But it's time you give this Florida capital another look. It may not have crystal white sands (though they're not far away) or world-famous theme parks, but this city does have a lot to offer for a family. 
Here are 15 of the best things to do in Tallahassee with kids.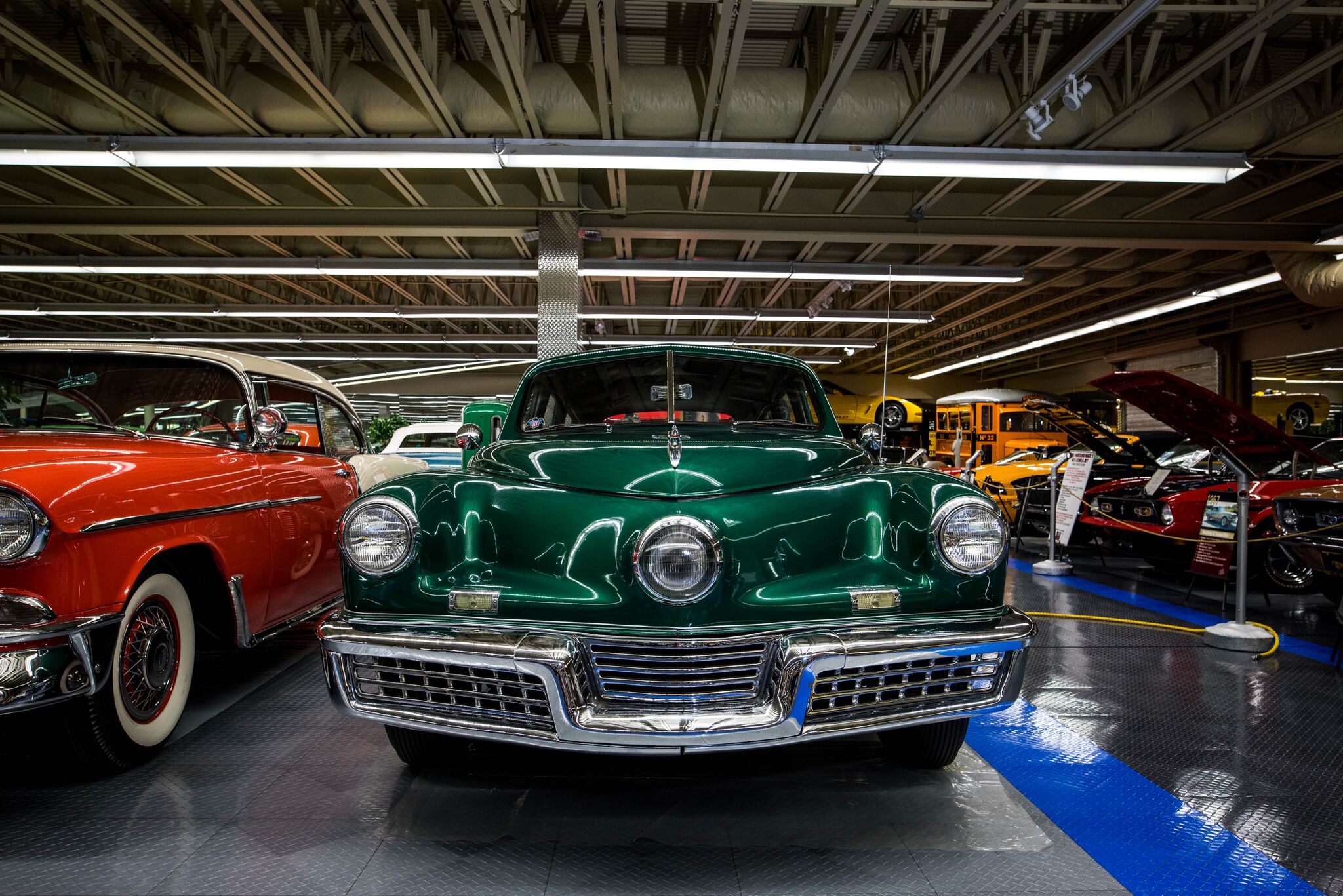 Located right off of Interstate 10 in Central Florida, the Tallahassee Antique Car Museum is the brainchild of DeVoe Moore.  This local businessman has been collecting cars since his younger days and decided he wanted to share his passion for automobiles with the world. 
The museum opened in 1996, and what began as a reasonably modest display of 15 automobiles has now ballooned to a huge showroom full of over 160 automobiles.
The collection ranges from a horse-drawn hearse all the way to some of the famous batmobiles from the television and movie franchises.
But that's just the beginning of the things you'll find in this giant indoor space. There are all kinds of interesting memorabilia ranging from one of the largest collections of case knives in the country to collections of fishing lures and Native American artifacts.
The 10-thousand square-foot space also has two banquet rooms that can seat up to 15-hundred guests and conference and meeting rooms if you're looking to hold a one-of-a-kind event.
Located about 25 miles from Tallahassee and situated along the gorgeous Gulf Coast, the St. Marks National Wildlife Refuge is a treasure of a place not to be missed. 
This refuge was created almost 100 years ago as a way to help preserve a place for migratory birds to spend the winter. It is one of the oldest wildlife refuges in the United States.
It sits on 68-thousand acres of land along the Gulf Coast. There are over 40 miles of trails that take you through the park. Along with the hikes, you can see all kinds of wildlife, from alligators to woodpeckers to the American Bald Eagle.
The trails also take you along both freshwater and saltwater marshes and through lush pine forests that will take you to another world.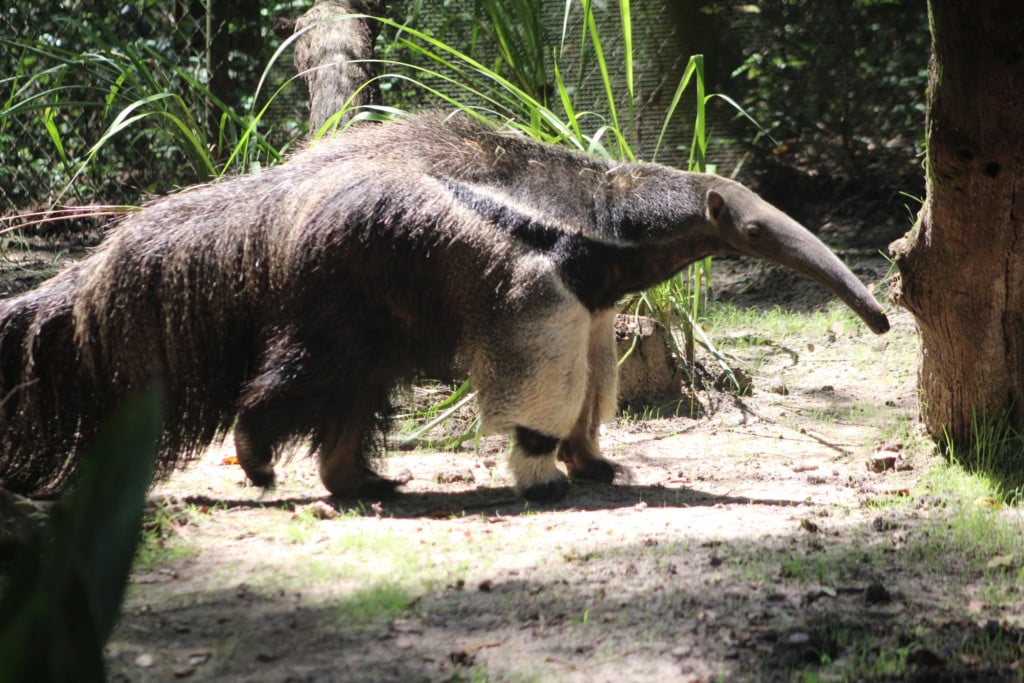 Located on 52 acres of gorgeous wildlife-filled marshland, the Tallahassee Museum is located in the Southwestern part of the city and has so many activities it could keep your family occupied for days. 
You can experience the wildlife of this unique geographical region thanks to the elevated boardwalks that extend throughout the museum and zoo. The area is known for its black bears, Florida panthers, red wolves, and even cougars, and you can see all of these animals living in their natural habitat.
All of the animals on display were either raised in captivity or are unable to exist in the wild due to injury.
And for the more adventurous, the Museum has an enormous zip-line experience that stretches throughout the length of the building. Three different courses will take you over and through the main areas of the zoo, and you can see the natural splendor of this unique area from a birds-eye view.
This gorgeous park set in the center of the city, Cascades Park has become the setting for most of the city's outdoor social life.
The park was built to provide something for almost anyone. There are open-air concerts held at the amphitheater, an interactive fountain for hot days, and a large play area for kids looking to burn off some energy.
To unload some stress, visitors have miles of nature trails to choose from that make for a pleasant stroll through central Tallahassee.
The park has a unique history in that it's a stormwater facility. The entire park is designed to flood during rainy and hurricane seasons and keep high water from more populated areas of the city.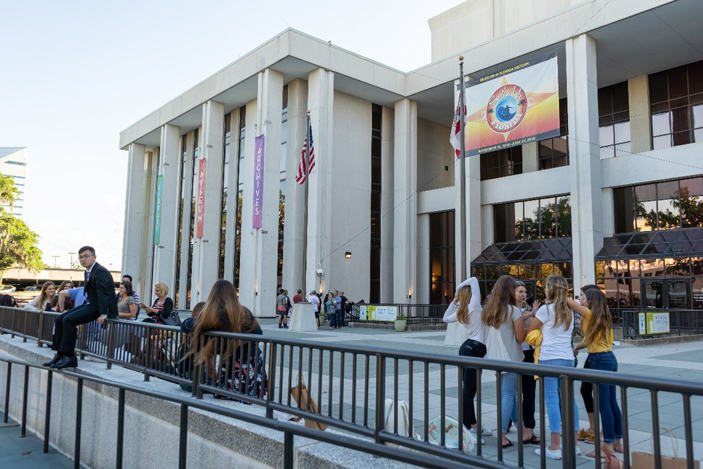 Located in the central part of the city, the Museum of Florida history is a window into the past of this historic part of the country.
This museum has been part of the city since 1977, and it has several permanent exhibits as well as temporary exhibits that come and go through the year.
The museum's permanent exhibits will walk visitors through Florida's ancient history before Europeans set foot on the shores of the state. It also leads visitors through the State's colonization, beginning with the Spanish Explorer Ponce de Leon'sarrival in 1513.
The museum also walks visitors through Florida's role in the American Civil war and the Second World War. The museum also has dining options and an extensive gift shop where you can buy bits of Florida history to help you remember your visit.
Located just a few miles off of Interstate 10, this garden park is worth making a stop for. These gorgeous and ornamental gardens are nearly 100 years old and were planted by a Florida couple, Alfred and Louise Maclay.
The gardens lie alongside Lake Hall and so there are plenty of opportunities to fish for largemouth bass and brim. There is swimming allowed, and boats without motors are allowed on the lake, so feel free to canoe or kayak to your heart's content.
There are six miles of hiking and biking trails and five miles of bike-only trails for anyone looking for a workout. There are even some horse trails for any equestrians in your group.
But the real draw is these gorgeous gardens. Peak blooming season is from January through April, so if you're looking to experience a bit of early spring, this is the place to do it. The park is awash in Azaleas, Dogwood, and Magnolia blossoms.
There's even a secret garden hidden on the property. 
For the budding scientist or STEM students in your family group, don't leave Tallahassee without a visit to this unique science museum located near Florida State University downtown.
This lab calls itself the "largest and highest-powered magnet lab in the world." Not only is this an amazing tourist destination but it's also a working laboratory visited by thousands of scientists from all over the globe every year.
Some of the work being done here includes work on alternative sources of energy, specialized materials that can be created using magnets as well as the health benefits of magnets that allow imaging inside the human body.
Tours of the facility are free and open to the public and occur on the third Wednesday of every month at 11:30 am. The tour will walk visitors through the types of research being done at the lab as well as the types of magnets being used at the facility.
Large groups can call the Lab to set up special tours of the facility as long as kids are over 10 years of age.
The Mission San Luis de Apalachee is a unique piece of history that records the intersection of cultures that occurred between the Spanish Europeans that came to Florida in the 15-hundreds and the Apalachee Indians that had lived on the land for thousands of years.
The mission founded by the Catholic Church in the 1600's today is a living museum full of costumed experts on-site to teach you about life back in the colonial days for the Spanish settlers and the Native Apalachee who lived and worked alongside the settlers.
Visitors can see how church services were held, get an idea of the agricultural and living conditions of the area. They can also watch a blacksmith work and watch the farmers growing and harvesting the same crops that grew on this site in the 15-hundreds.
Coming to San Luis is a fully immersive experience thanks to the fully costumed and trained staff that will talk you through life on this ancient mission.
The grounds also have plenty of space for special events if you're looking to plan a special gathering. 
For a pure adrenaline rush, why not make a stop at Urban air Tallahassee? Spend the day in an indoor adventure park with a list of attractions that will make your head spin.
The big draw is the giant trampoline jumping pits that will allow you to bounce to your heart's content over hundreds of square feet. There's trampoline dodgeball, a trampoline basketball dunking arena, and a special prozone that has trampolines on the floors and the walls.
And when you're done bouncing around, there's plenty of other things to do. Minigolf? Check! Ropes Course and Warrior Course? Check! Go-Karts? Of course! And for the younger kids, there's a special climbing playground built just their size.
There's also bowling and laser tag if that's not enough. And a climbing wall for the kids who want to go as high as they can without the help of a trampoline.
All of this work is bound to build up your family's appetite, so when you're done trampolining, there's a cafe that will take the edge off your hunger and have you bouncing back in no time.
For a bit of more sedentary old-school fun, consider a stop at Tallahassee's Pinball Arcade. This specialty shop is devoted to the game people played before video games: Pinball.
It's not just pinball; this space is dedicated to pinball and arcade games of all eras brought together by people who love getting together to play games and not just play them at home on their TV or computer.
Do you miss playing Galaga and Donkey in the arcade? Want to show your kids just how it's done? This is your opportunity to step back in time and show them how we had game back in the day.
Game time is bought by the hour and that gives you access to all the games. No quarters necessary! Plus, if you're looking for a great place for a birthday party there isn't a better space. 
If you want to do some learning while you're having fun, then a stop at the Challenger Learning Center is a must for any family. This "edutainment" site is designed to slip in a little learning during family fun time.
The CLC has a dome theater and planetarium that's perfect for teaching your kids to reach for the stars and learn their names along the way.
It has an Imax theater that has the latest Hollywood blockbusters as well as all kinds of educational wide-screen entertainment options, and it also has a space mission simulator if you can't quite afford to get beyond earth's gravity just yet.
The center also offers summer camps for all ages if you want to drop off the kids before or after your trip to Florida's other destinations.
The center also offers constant hands-on learning opportunities, so it's not just all about movies and watching the skies.
Similar to the Urban air park we spoke about earlier, the Sky Zone park in Tallahassee offers you family hours of bouncing fun on the Sky Zones acres of trampoline games.
Sky Zone offers a special trampoline dodgeball game. If you want a challenge, you can try their Ninja Warrior course to test your skills. And if you're looking to see how high you can go, try their warped walls.
For the hoopsters in the group, there's a special dunking zone, and if you want to practice your diving skills, there's the foam zone that will allow you to try that triple axel double backflip you've been working on without fear. 
The Fun Station is as good as its name offers all kinds of games and opportunities for the family to spend a little quality time together.
Also, it's a great option if you just can't decide on one thing, because the Fun Station has so many games to choose from.
They've managed to pack mini-golf, go-karts, batting cages, laser tag, and some pretty gut-wrenching carnival rides like the Sizzler all in one place.
Also, if games are your thing, you're not only playing to have fun—you're playing to win prizes, and you win prize tickets every game you play. So, if you have a few hours to kill and just want to have a great time for a great price with no stress, head to the Fun Station.
If you're looking for a place of unparalleled beauty and a place that can truly be called a wonder of nature, then you have to visit Wakulla Springs.
It's located about 14 miles south of Tallahassee, the Springs isn't as much of a detour as a destination in and of itself. The Springs are the largest and deepest freshwater springs in the world.
Surrounded by lush mangrove trees, the Springs look like they jumped right out of Jurassic Park—and in a way, they did. The bones of mastodons and all kinds of prehistoric creatures have been recovered from the Springs and are now on display.
The Springs are also notable for their role in old Hollywood movies like Tarzan and few creature features that involved black lagoons, so be warned.
And if you want to get up close and personal with the Springs, feel free to jump right in. The 70-degree water is sure to leave you feeling invigorated and refreshed.
The Springs have miles of nature trails, but to get the most of the experience, there's a boat that will take you around the Springs and show off some of its most amazing features. 
And finally, take some time to visit Florida's first Capitol building. Completed in 1845, the historic capital fell into disrepair and was almost torn down during the 1970s. Thanks to a group of dedicated citizens it was saved and is now open to visitors.
The museum is a great way to get to know more about the Sunshine State and its role in American history. Through photographs and recordings, visitors can learn more about this historic building as well as the long history of Florida.
Wandering through this building, you'll get a real sense of how a state government functioned in the days before the internet when you visit the Governor's office and old Cabinet meeting rooms.
Afterward, take a walk around the grounds and admire the architecture of this stately and the famous old Magnolia that has graced the capitol grounds for well over a century.
It's a stop worth taking and some history worth knowing.
Why Not Make a Stop?
Like we said earlier, most trips to Florida usually involve beaches or giant theme parks, and we're not ashamed to admit we love both, a lot.
But if you're coming down South, it's worth it to consider flying into Tallahassee and taking a few days or stopping for a few days on your drive to Orlando and checking out what this amazing city has to offer.
It's Florida at its finest. We'll see you when you get here!
More about our TFVG Author
A seasoned traveller, Dad, and avid sports tourist, James foundered The Family Vacation Guide to share his expert vacation experiences- especially when it comes to being a travelling family man.
Featured in Travel articles such as Travel + Leisure, TripSavvy and SFGate, you know you're reading some of the best vacation tips online.