Have you ever found yourself, like me, wondering how many people rush through the gates of Walt Disney World, Florida? It hasn't been ranked as the busiest most visited theme park in the world, for no reason!

I have buffed up on some Disney-statistics and shared some top tips to help you plan the best time for you to visit.

Disney Theme Parks
There are four theme parks at Walt Disney World Resort:
Magic Kingdom – my personal favourite!
EPCOT
Hollywood Studios
Animal Kingdom
Yearly Visitors
Annually, these parks are visited by millions of people worldwide for enchanting entertainment. I've been able to pull some statistics for 2023 which make for some interesting reading.


Estimated Daily
Attendance (2023)
Estimated Annual
Attendance (2023)
The Magic
Kingdom
57,000
12,691,00
EPCOT
21,200
7,752,000
Hollywood
Studios
23,527
8,589,000
Animal
Kingdom
19,708
7,194,000
Most Crowded Time To Visit Disney
With 58 million guests yearly – me being one, Disney World as suspected, has the most crowds during Spring and Summer Breaks, and weekends. Generally, you can expect seasonal events, especially the holidays (December 26-December 31), to pull in the most crowds.
However, the holiday season is the most magical time. I mean, they really pull out all of the stops for Halloween and the Festive Holidays. Visitors can get wrapped up in tinsel-tactic décor, spectacular shows, festivals, and other entertainment to celebrate the season's spirit and extra-special magic.
Least Crowded Time To Visit Disney
I have to admit, I do enjoy a more crowd-free experience. With having an autistic child, its best to plan a visit when the parks are at their calmest.

You can enjoy the rides and attractions more if you plan your Disney trip when parks are at the least crowded.
If like me, you prefer avoiding larger crowds with lower off-peak prices, the theme park is typically less crowded after the new year (January 2) through mid-February, when schools are out for President's week vacation. After Labor Day (September) through November, weekdays are typically relatively empty until Thanksgiving weekend, and weekdays in December also typically see fewer guests.
TIP: Before I move on, it's worth noting that Disney World are great at accommodating guest with Neurodiversities such as autism, sensory difficulties, and disabilities. I found their page for Autism and Cognative Difficulties a great help in planning my family trip.
What Affects Visitor Attendance?
Cost
One-day park tickets range from $116.09-$201.29* for adults / $110.76-$195.96* ages 3-10 years, but prices depend on dates of travel and any additional add-ons.

Make sure to set aside spending allowance whilst in the parks for food, souvenirs and additional experiences.

If you're traveling from afar, I'd recommend checking out some travel agents, who may have last minute booking discounts on travel, park tickets and accommodation. You could save you're self hundreds of dollars if you look about for any inclusive deals.

*based on ticket price for 2023
Crowds
Make a game plan to navigate the crowds of people and the heat and humidity, depending on the season. You should expect crowds and lines during your visit, but here are some of my top 6 tips for avoiding the surge;
Go when the park first opens
Go to the park just before closing
Disney resort guests receive Extra Magic Hours, basically extended hours where the park is only open for resort guests.
Check the crowd calendar before planning your trip or reaching the park for the day.
Head to the parks when it's raining or inclement weather (some outdoor attractions may be closed).
Some special park events only release a specific number of tickets (such as Mickey's Not So Scary Halloween Party), so crowds are limited to ticket holders only and not general park admission.
Long Lines
Release the expectation that you will avoid waiting in lines, which can be lengthy. From the park entrance to character meet and greets, to the rides, be ready to pack not just a water bottle but your patience. Ride lines are part of the Disney experience. For example, the average wait time for Seven Dwarfs Mine Train can be up to 78 minutes.
Don't forget, you will be standing in line for 30 minutes or more, whether for a bus, monorail, or to enter a show — just to stand the entire duration.
If you don't mind pay the extra, I would highly recommend Genie+ pass, which replaced FastPass in 2021. The Lightning Lane (formally Fast Lane) entrances are available at various attractions, and are worth – in my eyes – the extra spend.
Planning Tips For Disney World
Crowds, lines, and prices are part of the magical Disney experience, but planning ahead can help alleviate the stress and make for a more enjoyable trip.
If you're overwhelmed by all the data regarding how many people visit Disney World, it is a good idea to check before planning your visit. With so much to see and experience, where does one start?
I recommend checking out these planning tips for a magical Disney World vacation:
Budget
My family can really burn through the dollars if I didn't put a budget in place. With all of the awesome street food, collections of Mickey ears, character meet and greet, it can get silly!
Consider options such as the Disney Dining Plan and meals included with your hotel stay. Walt Disney World properties and parks allow guests to bring in food and drink (no glass bottles) and offer free water refill stations throughout the parks.
Consider the character meal experiences to see many characters at once while enjoying breakfast, lunch, or dinner.
Off-site vendors rent strollers if you still have youngsters who will need the walking breaks, which is another budget-friendly option.
Planning Your Days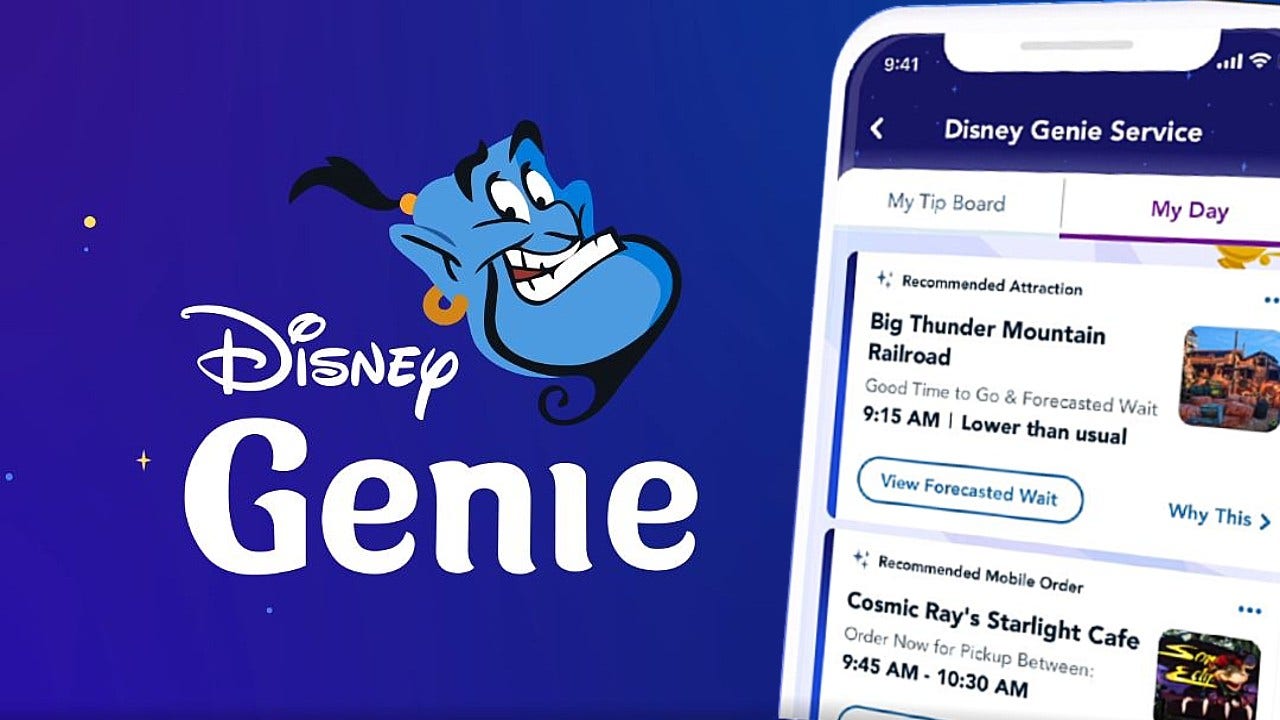 I use the My Disney Experience app and the Disney Genie navigation app to help plan my visit, before I arrive to help navigate the experience.
Make a list of everything you want to prioritize during your trip, including rides, restaurants, shows, etc., and book your reservations to visit the park in advance (as early as possible).
Try to get to the theme park early before it opens to avoid lines and crowds. Gift shops are also best to visit during the early hours for lighter crowds.
Perks of Staying On Property
If you're staying at a Disney World hotel, you can enter each park a half-hour before the opening time. Keep this in mind when planning your days; you may choose to spend the first part of your day at a park furthest from your hotel and in the evenings at the park closest to your hotel to save transportation time.
Final Thoughts
We love going to Walt Disney World, and I really hope you found my incite into how many guests wander through the Magical gates of Disney every year, useful.
Will you be one of 58 million attendees to visit Walt Disney World this year?
More about our TFVG Author
A seasoned traveller, Dad, and avid sports tourist, James foundered The Family Vacation Guide to share his expert vacation experiences- especially when it comes to being a travelling family man.
Featured in Travel articles such as Travel + Leisure, TripSavvy and SFGate, you know you're reading some of the best vacation tips online.