If you're planning to celebrate your birthday at Walt Disney World near Orlando, Florida, you are guaranteed to have a special day. Disney World is always filled with wonder and magic, which is even more pronounced on your birthday.
Sadly, though, Walt Disney World does not offer free admission to its parks on guests' birthdays. They also do not allow birthday celebrants to skip lines for attractions, give special dining reservations, or gift free hotel stays.
However, that doesn't mean you won't receive any special treatment or perks on your birthday. Disney parks and resorts are known for helping their guests celebrate milestones, and birthdays are no exception.
Below, read about all the terrific perks of spending your birthday in Disney World, as well as where to score free stuff and make the most of your day.
What Is Free at Disney World on Your Birthday?
Even if you can't get into the parks for free on your birthday, that doesn't mean you won't enjoy some freebies. From your morning coffee to dessert after dinner, stop by the following places to get your free birthday treats.
As is standard throughout much of the restaurant world, birthday guests enjoy free dessert at nearly every restaurant throughout the property. Be sure to make a reservation ahead of time, and let your server know you're celebrating.
If you're not planning a sit-down meal, you can still score free dessert at Sprinkles in Disney Springs. They'll give you a free cupcake. You can also get a free birthday drink at any Starbucks in Disney World.
There are two places to get a free meal on your birthday. Both require signing up for the free loyalty program. The first is Earl of Sandwich in Disney Springs, where you can get a free birthday sandwich.
The second is Shula's Steak House at the Walt Disney World Dolphin. You get a free entree with the purchase of a second entree, which is a considerable perk given how pricey that menu is.
Finally, you may enjoy some intangible or unofficial perks on your birthday, especially if you're wearing a Happy Birthday button. Disney trains its cast members to look for ways to make a guest's day in the parks memorable. If they see it's your birthday, they may go above and beyond to find a way to make your day more memorable.
How Does Disney Make Your Birthday Special?
As stated above, Disney coaches its staff to make each guest feel special, especially when they're celebrating a birthday.
Make sure cast members know you're celebrating a birthday by wearing your Happy Birthday button. You can pick one up for free at your hotel concierge, check-in desk, or guest services at any of the parks.
When cast members see you're celebrating a birthday, you're guaranteed a full day of lovely birthday wishes. Other guests get in on the cheer as well, so expect a day full of warm wishes.
Although it's not guaranteed, wearing a Happy Birthday button may increase your chances of being chosen for unique experiences or interacting with staff. Especially if it's a child's birthday, they might be singled out of a crowd or given special attention from costumed character cast members.
Tips for Celebrating Your Birthday at Disney World
You can do some things to help ensure an even more magical visit to Walt Disney World on your birthday. Follow these tips to maximize your birthday fun.
Plan Ahead
All four Disney theme parks now require guests to have a prior reservation for entry. Especially if your birthday falls during peak times, you must plan ahead to ensure that your entire party buys their tickets and gets their reservations.
Park reservations typically open 120 days in advance, so make sure everyone in your party is prepared to jump online four months ahead. It also helps to have everyone on the same page regarding whether you'll purchase Genie+ or Lightning Lane add-ons to your tickets.
In addition to park reservations, decide whether you want to make dining reservations or book any special experiences like a backstage tour or dessert fireworks viewing. You won't enjoy any birthday discounts, but you should still let your guide or server know you're celebrating, and they might throw in an extra surprise.
Call Ahead
If you're planning an entire vacation around a family member's birthday, make sure you let guest services know ahead of time that you're celebrating. Simply call customer service to confirm your reservation and let the representative on the phone know why you're visiting.
They might arrange a small surprise to be left in your room or send you a small gift card that you can use to treat yourself. At the very least, the person checking you into your hotel reservation will see that you're celebrating and wish you well, which is a great way to kick off a vacation.
Wear Your Buttons
We can't stress this enough–wear your birthday buttons! This is the best way to let cast members and other guests know it's your special day.
In addition to a button for the birthday celebrant, your entire party can get buttons that say "I'm Celebrating." Use a permanent marker to write "Jane's Birthday!" on your buttons, so everyone knows. And FYI, nothing stops you from wearing the buttons throughout your trip, even if it's not your actual birthday anymore. If you're still celebrating, Disney will too!
Get Your Group in on the Fun
Your enthusiasm can go a long way in engaging cast members in the celebration. Disney's staff is good at reading guests to identify who will enjoy the interaction and who would prefer to be left alone. Cast members will match your energy if your group is boisterous and outgoing.
For many cast members, engaging guests and getting in on their enthusiasm is one of the perks of working at Disney World. It also makes their day more enjoyable, and their shift goes by faster. Wear smiles, Mickey Ears, and talk to cast members while waiting in line.
In addition, remember that your friends and family are likely spending a lot of money to be in Disney World to help you or your loved one celebrate. Show appreciation for their sacrifice by celebrating them, as well.
Take Advantage of PhotoPass
If there's ever a time to let Disney's photographers capture your visit, it's your birthday. You may already know that they can add character appearances and other special extras to your photo. These can be even more special and engaging on your birthday. Moreover, you'll enjoy seeing them days after your visit as an added bonus.
These Disney PhotoPass photographers are stationed throughout the parks. They usually wear white shirts and khaki vests with the PhotoPass emblem on the back. You can find them in front of Cinderella's Castle on Main Street in the Magic Kingdom, right inside the entrance at Epcot, in front of the Tree of Life in Animal Kingdom, and multiple other locations in all four theme parks.
Consider Doing Something Unique
For some guests, a trip to Disney World is unique enough. However, if your family visits the most magical place on earth regularly, you may want to consider doing something extra special to celebrate your birthday.
There are special events, VIP experiences, tours, and other experiences in all four of the theme parks. There's something for everyone as well, from the Wild Africa Trek in Animal Kingdom to VIP tours of the parks. It's a way to do something different to mark this special day.
Ideas for a Magical Disney Birthday
There are many other ways to make a birthday spent in Walt Disney World even more enjoyable. Consider these ideas and plan before your visit.
Arrange for Extras in Your Hotel Room
Of course, you can pay Disney for lots of extras to be delivered right to your hotel room. They will customize floral arrangements, gift baskets, and balloon bouquets. A special delivery is a great way to start your birthday in Disney World!
Decorate Your Door
When you visit Disney World, you may notice that other guests decorate the doors to their hotel room according to the reason for their visit. You can paper the outside of your door with banners, balloons, and more.
Wear Matching Shirts or Other Clothes
Fun matching t-shirts or other articles of clothing for your group is a great way to mark the day. You can have them made ahead of time or visit the custom merchandise kiosk (MADE) in Disney Springs.
Alternatively, there are hundreds of shops to buy shirts and other items throughout the resort. Find your favorite and have everyone in your group wear them on your birthday.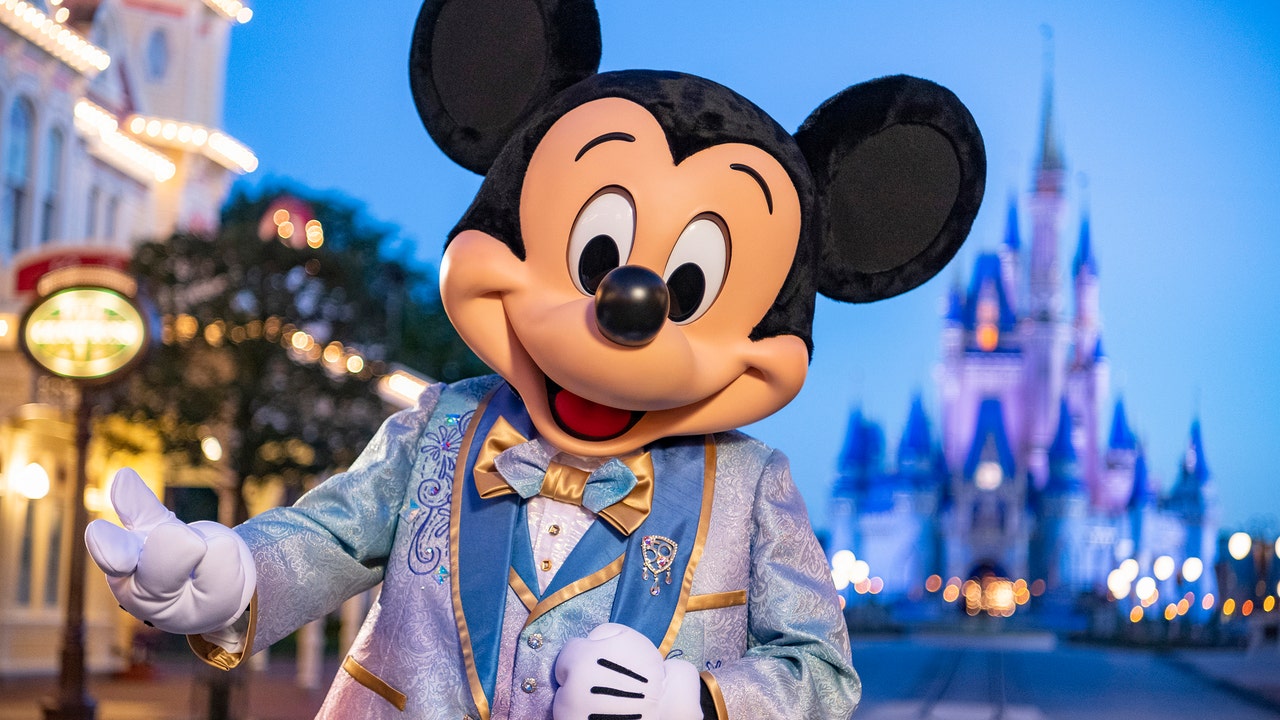 Enjoy Your Birthday in Disney World
The most critical component of any Disney World celebration is being in the moment and enjoying your time with family. After all, birthdays, anniversaries, and other milestones are only special if you have people you love to share them with!
More about our TFVG Author
A seasoned traveller, Dad, and avid sports tourist, James foundered The Family Vacation Guide to share his expert vacation experiences- especially when it comes to being a travelling family man.
Featured in Travel articles such as Travel + Leisure, TripSavvy and SFGate, you know you're reading some of the best vacation tips online.