A trip to Florida simply isn't complete without at least one day spent at Universal Studios Orlando, Florida. This theme park is one of the most-visited resorts in the country and the world, with over 10 million tourists per year.  
The park features attractions, events, rides, and shows, making it an exciting day for all ages. But many have wondered: Which are the longest rides at Universal Studios Orlando?
If you're a careful planner, you'll want to take note of these rides and their record-breaking lengths. 
What Types of Rides Does Universal Studios Orlando Have?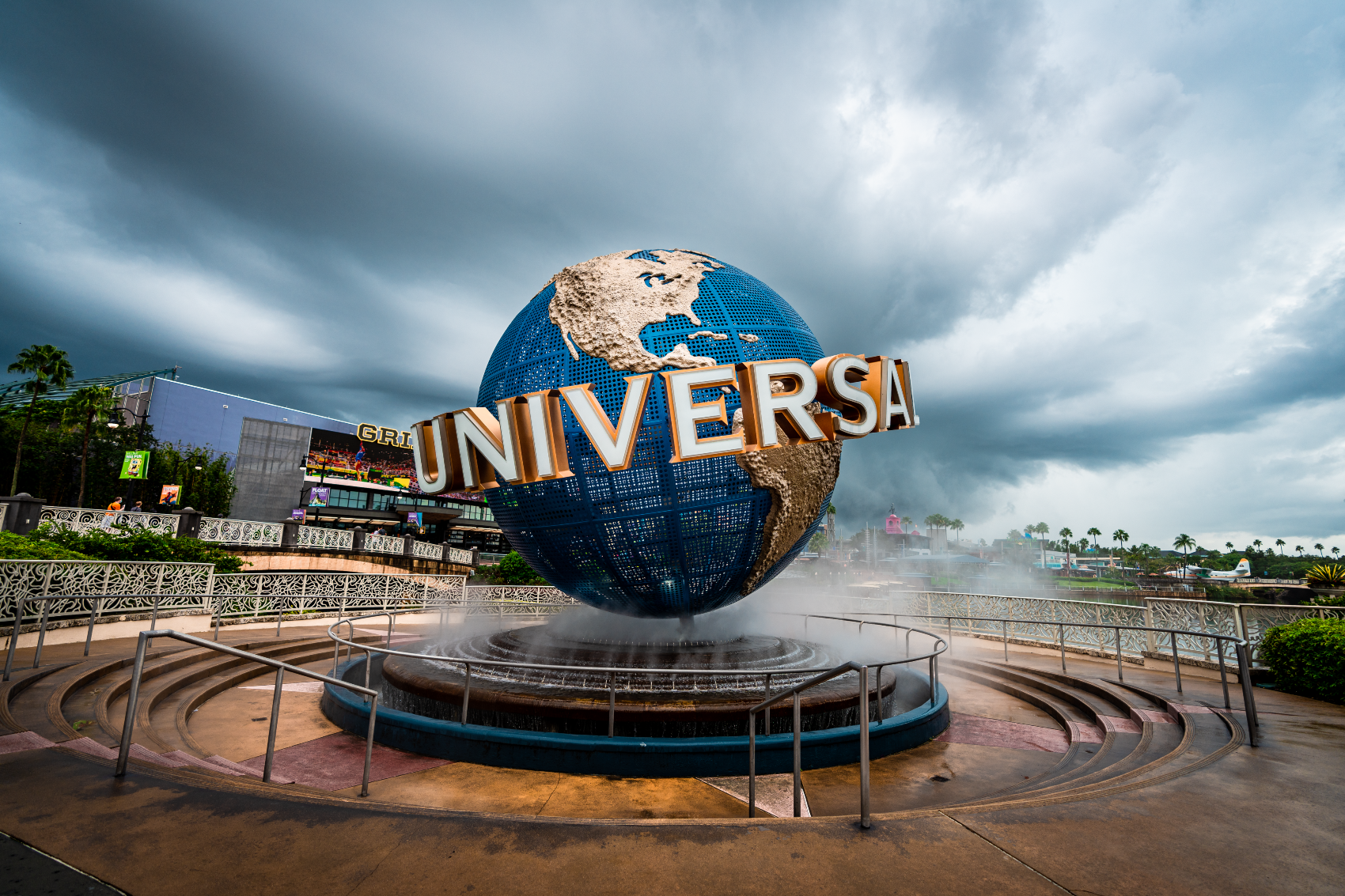 Universal Studios includes a wide range of theme rides, including Universal movies and television shows like Harry Potter, The Simpsons, E.T., Despicable Me, and many more.
There are also different types of rides for everyone. If you're a fan of roller coasters, you're in luck – the park has plenty of those. It also features:
Shooting gallery-style rides
Kid-friendly rides
Dark rides
3D/4D experiences
Water rides
Thrillers
Top Longest Rides at Universal
You can look at the long rides in one of two ways. The first way is like this: these rides last longer, giving you more time to enjoy them. They're often worth a long wait in line because they're not over in an instant.
On the other hand, longer rides will take up more time in your day, so you may not get to see or do as much if you focus on them. The choice is up to you, but your planning efforts will be much more successful with this extra information.
Shrek 4-D: 20 Minutes
Some may disagree with categorizing this first attraction as a ride, but technically, it was one before it closed permanently. Shrek 4-D was an immersive viewing experience. Attendees would sit in interactive chairs that move all over – bouncing up and down, tipping, turning, and swaying along with the 4-D movie.
The entire experience is about 20 minutes. It was a fun attraction for Shrek fans and offers a bit of nostalgia, as these types of rides are a little more old-school.
Despicable Me Minion Mayhem: 14 Minutes
Next on the list is the Despicable Me ride, Minion Mayhem. This 14-minute ride is a motion simulator dark ride similar to the Shrek ride mentioned above. It features a pre-show clip, and then you enter a theater with the same kind of moving seats as Shrek.
This ride is a great choice for children. It lets them sit for a little bit while experiencing an in-your-seat ride experience. If you love minions, you'll love this ride.
The Simpsons Ride: 8 Minutes
Hang onto your hats, kids, because most of the longest rides in Universal Studios are motion simulator dark rides. Because these rides tell a story, they have longer run times. It makes sense, but it may also feel repetitive to go through this list from the top.
The Simpsons Ride is this same kind of ride. It runs for 8 minutes and features two pre-show line queues to get you geared up and ready to ride. The theme centers around Krusty the Clown and all of your favorites from the show – including the Simpson family.
E.T. Adventure: 8 Minutes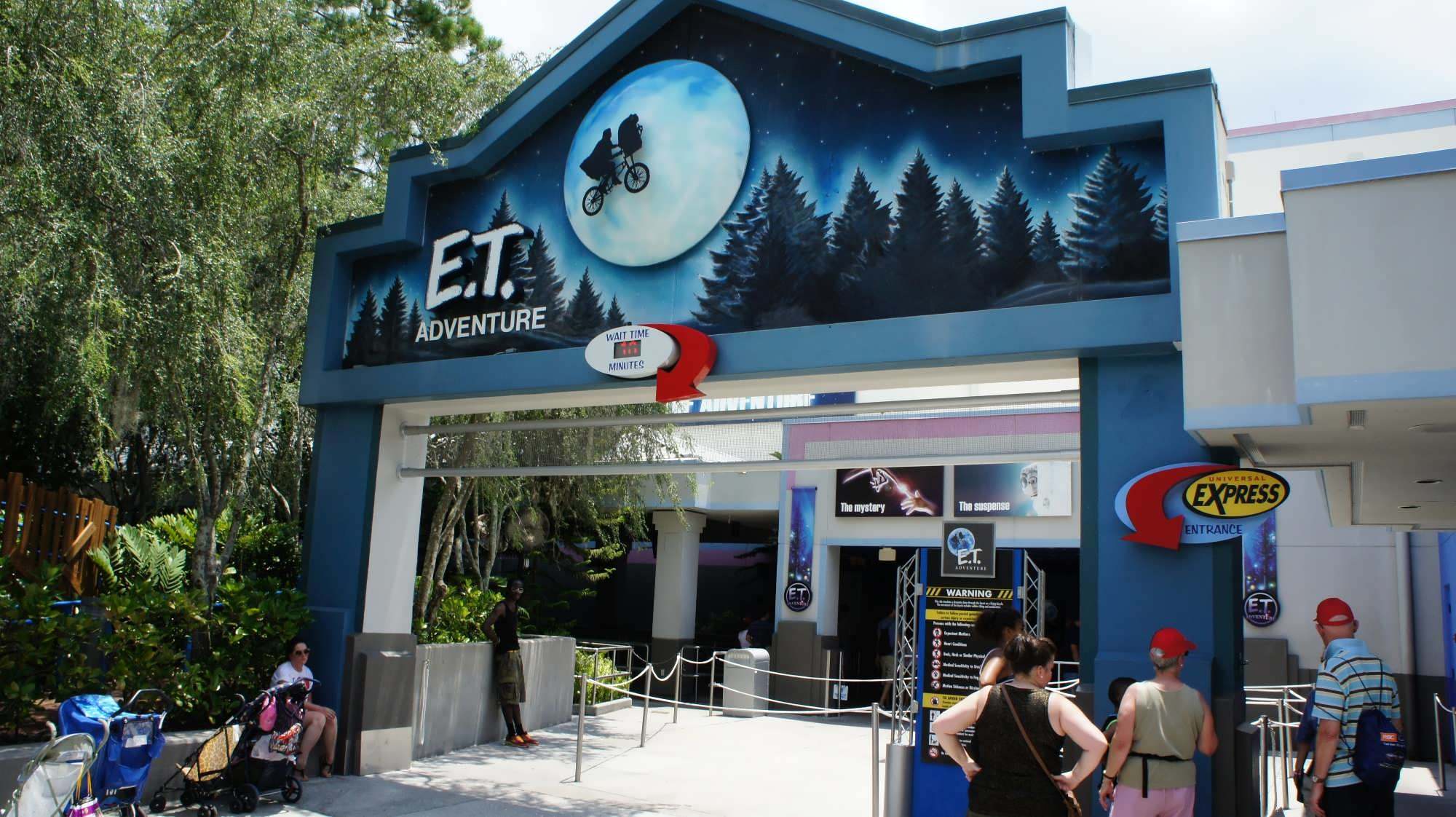 E.T. Adventure is an 8-minute dark ride. Although it walks guests through a storyline with figures, animation, and 4-D effects, this ride actually moves through scenes. The scenic railway transports riders on seats made to look like bicycles, citing the iconic movie scene.
The makeshift bikes move through NASA, get chased by police officers, arrive at the Green Planet, and encounter Botanicus.
Harry Potter and the Forbidden Journey: 6 Minutes
One of the most exciting additions to Universal Studios over the last few years has been The Wizarding World of Harry Potter. The iconic film franchise comes to life in these theme parks, including yet another motion similar dark ride.
The ride has you follow the main characters on a broomstick while the seats simulate the twists and turns of flying through the castle. The graphics are amazing and make you feel like you're in the movie.
Transformers: The Ride 3-D: 5 Minutes
If you're a Transformers fan, this might be the simulator ride on your list. The 5-minute simulation takes you through a thrilling Transformers adventure with tons of immersive screens and lots of jerky, unexpected movements. The 3-D effects are fantastic with a cool storyline. 
Revenge of the Mummy: 5 Minutes
With Revenge of the Mummy, we meet our first indoor roller coaster on the list. This ride is perfect for thrill-seekers. Based on the movie The Mummy, this ride is a high-speed, 5-minute coaster experience that takes you forwards and backward on the track.
Mummies, flames, and tombs surround you everywhere you look. Towards the end of the ride, the coaster plunges straight into the dark. If you want a long-lasting scream, this is the ride for you.
Men in Black: Alien Attack: 5 Minutes
If you love interactive experiences, then you'll be a huge fan of the Men in Black: Alien Attack ride. Unlike other immersive dark rides, Men in Black is interactive. It's an award-winning ride that allows you to enter a MIB training facility.
Every rider gets a laser gun. As the ride moves through the scenes, you get to shoot aliens and accumulate points. The ride will keep track and announce a winner at the end. With over 125 animatronic aliens, it's sure to get you excited and involved.
Hogwarts Express: 5 Minutes
The Hogwarts Express gives Harry Potter fan's a once-in-a-lifetime chance to ride the famous train that takes students to the magical Hogwarts Castle. This train travels between King's Cross Station and Hogsmede and even features iconic Platform 9 ¾.
The ride is about 5 minutes long and is entirely Harry Potter-themed. It uses screen-based effects to make it a magical and immersive experience – and a convenient way to travel through the park.
Hagrid's Magical Creatures Motorbike Adventure: 5 Minutes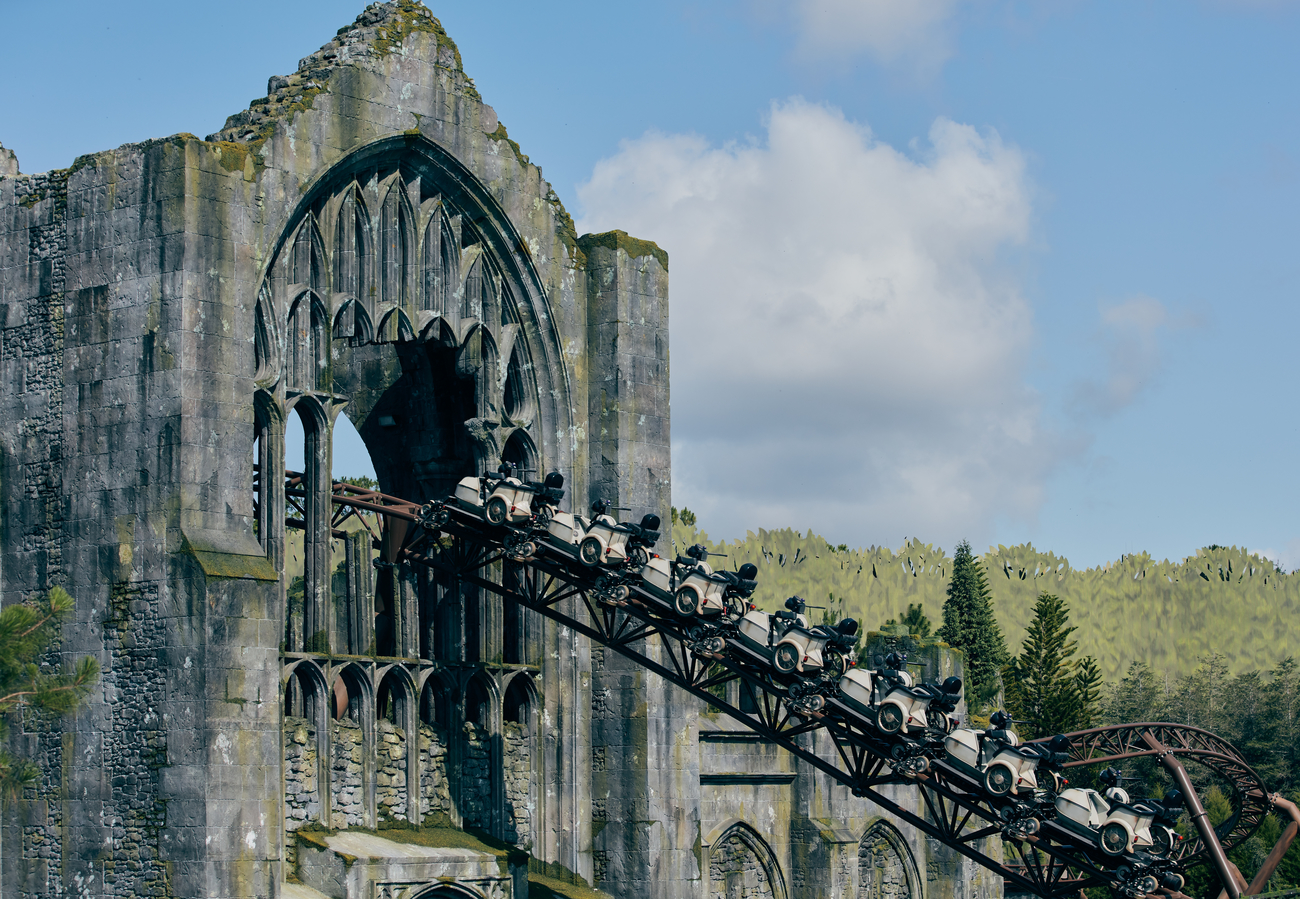 The Wizarding World of Harry Potter does a fantastic job with immersive experiences, but we're excited to introduce this motorbike roller coaster. Based on the film, this outdoor ride is 5 minutes long and features motorbikes with sidecars attached for two-person seating.
It's fast and thrilling with full views of the park and sky, simulating the adventure of riding a flying motorbike. And the best part – it's all narrated by Hagrid himself.
Harry Potter and the Escape from Gringotts: 4 Minutes and 30 Seconds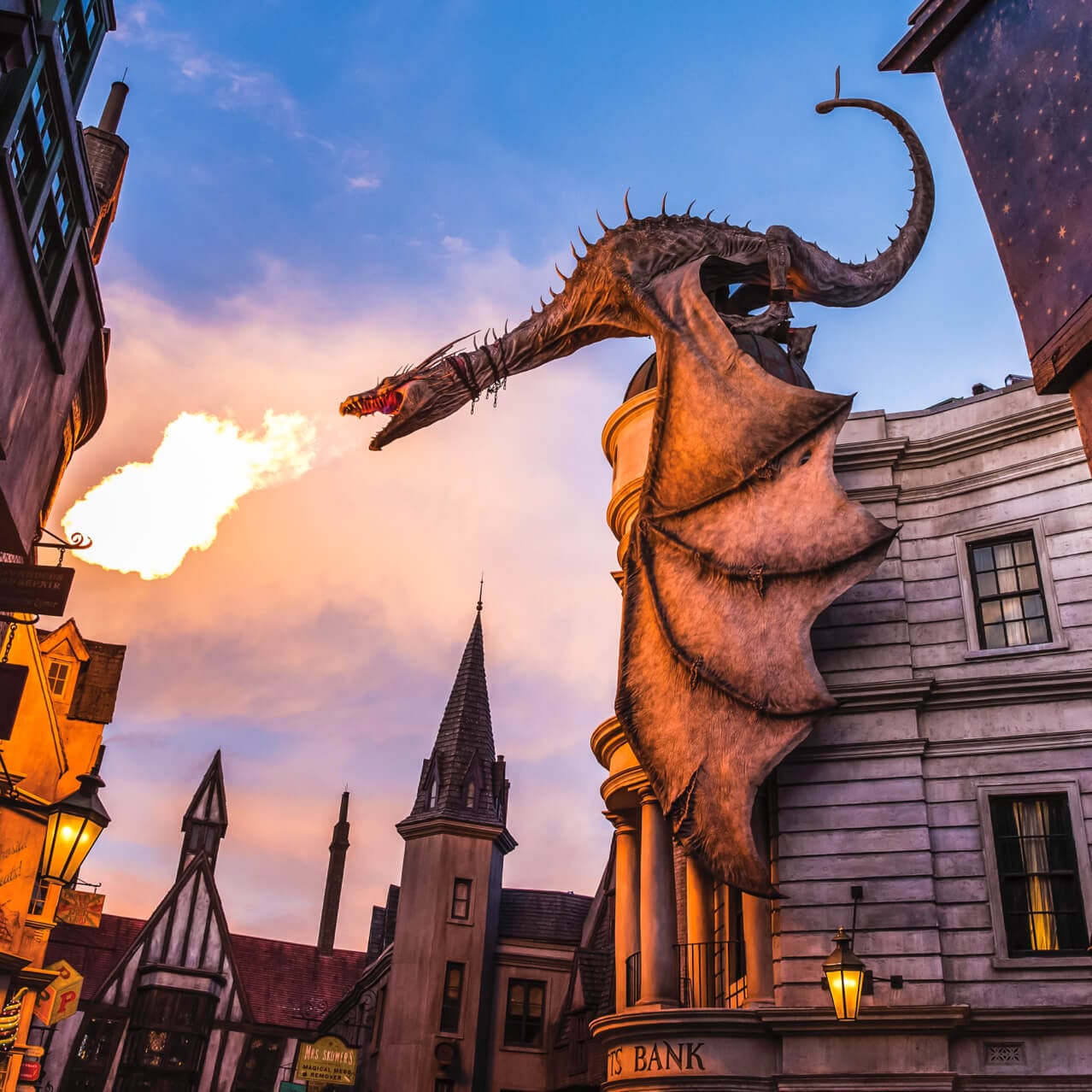 If you want longer rides, The Wizarding World of Harry Potter is the place to be. The Escape from Gringotts is an indoor roller coaster ride that features motion-based 4-D effects for a real-life feel.
The special effects, paired with the soaring coaster, take place in the Gringotts Wizarding Bank. The ride takes you in a cart through the bank just as it goes on lockdown. See all your favorite characters, including Harry, Hermione, and Ron, along with Griphook, Bellatrix Lestrange, and Bill Weasley.
Final Thoughts
Universal Studios Orlando is filled with rides and attractions – almost 50, to be exact. While most rides happen in the snap of a finger, a select few of the park's exciting adventures last a little longer and make it worth those long lines.
Next time you head down to Orlando, keep these long rides in mind. They're a great way to fill gaps in your day and get your money's worth. Take note and enjoy the trip!
More about our TFVG Author
A seasoned traveller, Dad, and avid sports tourist, James foundered The Family Vacation Guide to share his expert vacation experiences- especially when it comes to being a travelling family man.
Featured in Travel articles such as Travel + Leisure, TripSavvy and SFGate, you know you're reading some of the best vacation tips online.