Are you ready for an adventure? Look no further than Orlando, Florida!
This city is a family vacation haven, filled with an endless array of attractions.
From thrilling theme parks and water parks to movie studios and beyond, there's something for every member of the family. But with so much to see, it can be overwhelming to plan your trip.
Don't worry, though; we're here to make your vacation planning a breeze.
We know that you want to make the most of your time in Orlando, so we've put together a guide to help you check off all the must-see attractions.
Trust us; you don't want to miss out on the fun!
But remember that it's important to plan ahead so that you don't feel rushed during your trip and can truly enjoy everything the city offers.
So whether you're visiting for a few days or a week, let's make sure that your Orlando vacation is one for the books!
Are you ready to dive in and explore all the fun this city offers? Let's go!
Reasons Why Orlando Is the Perfect Family Vacation Destination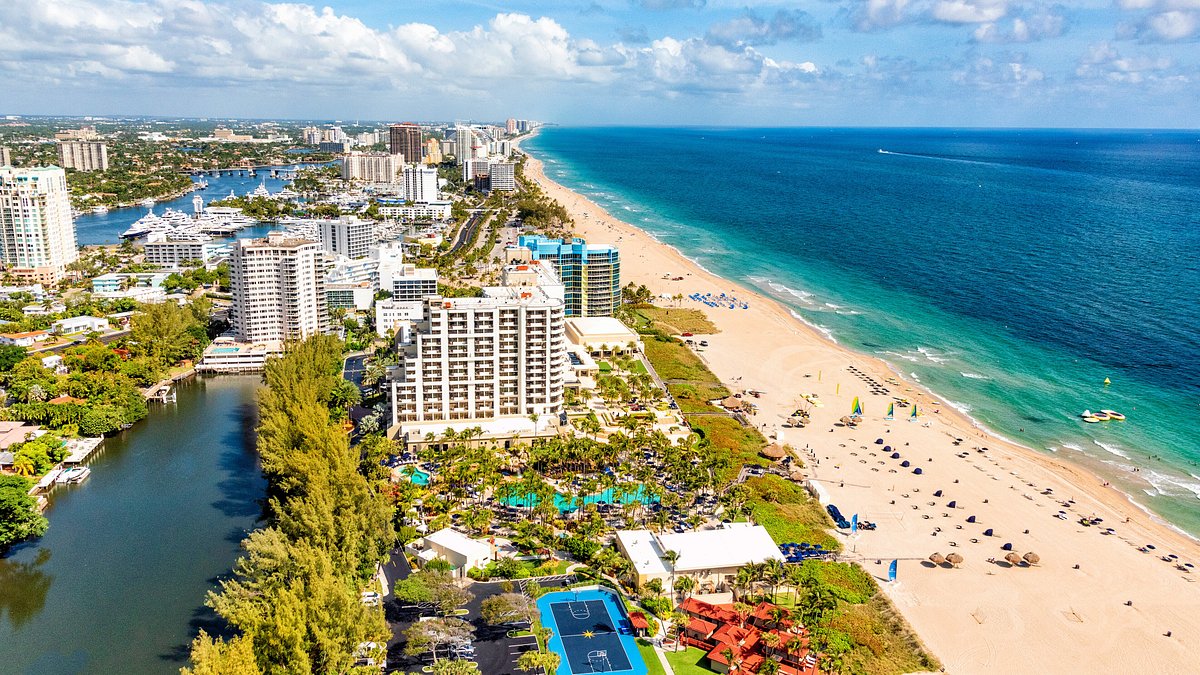 Located in Florida, Orlando is a haven for families that want a safe, inclusive place to have fun. The city has incredible weather, so there's a minimal chance of you getting stuck inside and wasting your holidays. Plus, there's something to do for everyone.
Normally, Disneyland is enough to convince people, but you can easily dedicate the whole vacation to just Orlando theme parks, and you may still miss something. When you're tired of theme parks, you can shop around the city, have good food, watch movies, go on studio tours, and more.
When Is the Best Time to Visit Orlando with the Kids?
If you want to have a relaxing (or as relaxing as it can be with kids) time, spring would be the best time to visit Orlando. You won't have to deal with huge crowds from March to May like in the summer.
If you can keep your kids out of school, it's best to avoid the holiday season and keep exploring on weekdays. But let's be real; most of us can't do that. Hence, your best bet would be a long weekend. Other than that, you have no choice but to brave the crowds.
Since you can't do much about the crowds, you can only try to predict the weather. Spring's pretty comfortable—not too hot nor too cold. Plus, you get to avoid the rainy and hurricane seasons.
If you're hoping to save a few bucks, you can come around during the winter months, between November and February. Most places have some discounts going on around this time. However, you should avoid the holiday season to escape the crowds while enjoying the discounts.
What's the Weather in Orlando Across the Year?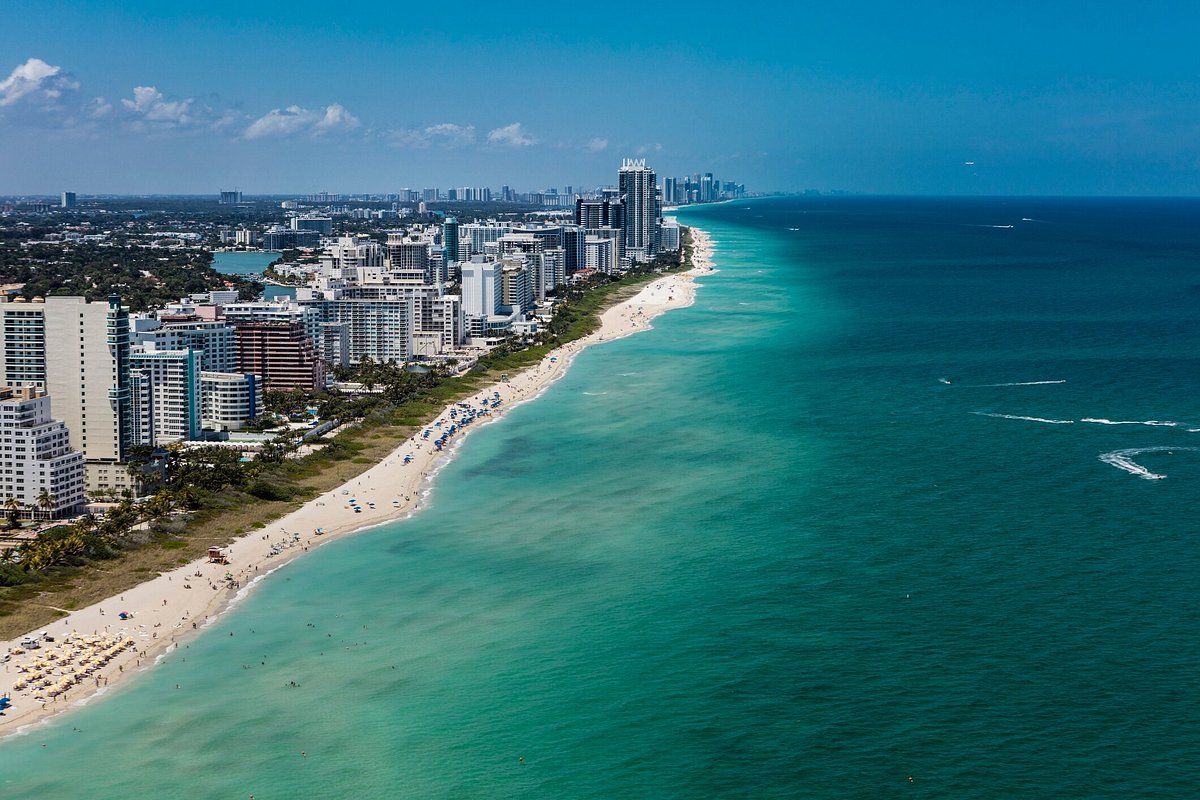 Florida is the "sunshine state" of the country, and the weather's the same in Orlando. There's plenty of sunshine to be had. However, you'll find the best weather during the spring months, from March to May. The temperature ranges from seventy to eighty degrees and the humidity levels are negligible.
Summer marks the months from June to August, with July being the hottest and most humid month. The temperatures hover in the nineties. Overall, the heat is unbearable. Summer's also the most temperamental season, and sudden bouts of rain aren't uncommon.
June also marks the official start of the hurricane season, although Orlando is a low-risk area. The last major hurricane to hit Orlando was Charley in 2004. In 2017, hurricane Irma passed close to the city but didn't hit it. The hurricane season lasts until November.
Autumn follows Summer during the September to November period. The temperature is going down to the eighties, but it's still hot. Things begin to cool down toward the end of the season in November. The rainy season also comes to an end around this time.
The actual winter season starts around December and lasts until February. Orlando winters are pretty warm, and the temperature rarely drops below sixty-eight degrees. However, this can change at night, so you'll still need a light sweater.
What's the Perfect Length of Time to Spend in Orlando?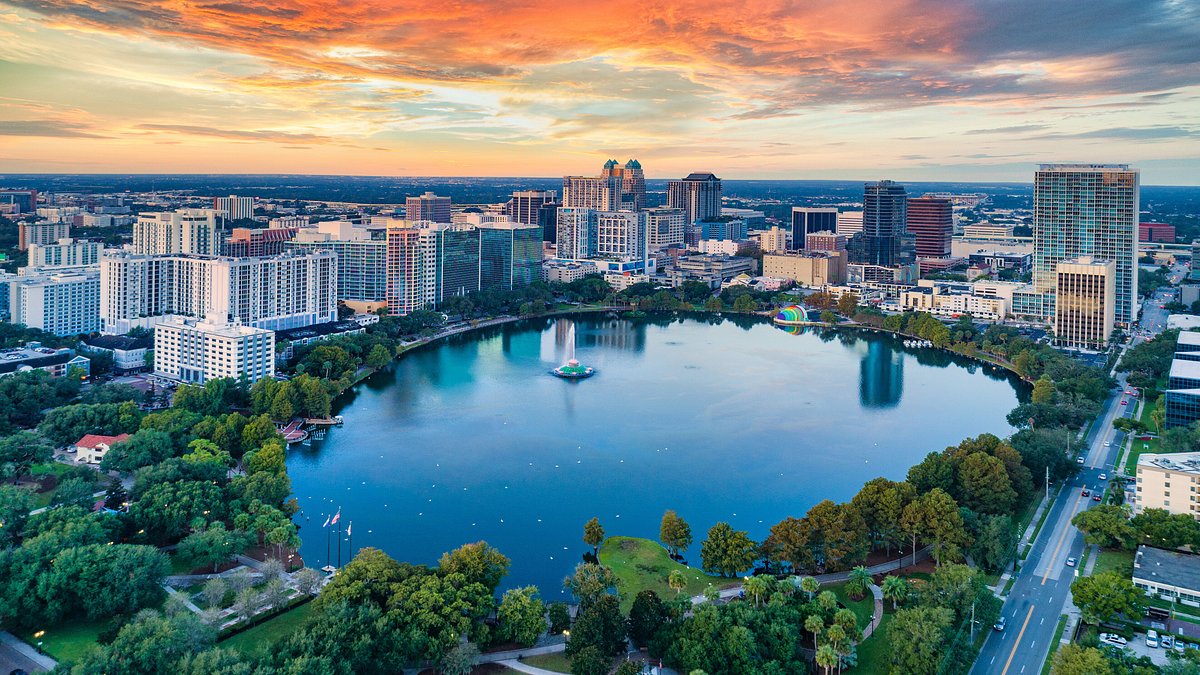 The city has a lot to offer, so any length of time will feel insufficient. However, if you want to see the city's highlights while still getting time to relax, you need to stick around for two to three weeks. Of course, there's no hard and fast rule.
It all depends on what you're planning to do on your vacation. So, plan an itinerary that you can easily follow on your visit. That involves the number of theme parks, restaurants, and whatever else you might want to do.
The Best Things to Do with Kids in Orlando
Here's a list of what we think are the best things to do with your kids while you are in Orlando.
Of course, Disney World is at the top of the list. Was there ever a doubt? It's the top reason to visit the city. The first thing you need to understand about this resort is how massive it is. Seriously, the thing's the size of San Francisco, i.e., somewhere around twenty-five thousand acres.
The Walt Disney World Resort has four theme parks and two water parks. The theme parks include Epcot, Magic Kingdom, Animal Kingdom, and Hollywood Studios, while Blizzard Beach and Typhoon Lagoon are water parks.
Each theme park caters to kids, but Magic Kingdom is the one with the Cinderella Castle. It's also the best option for younger kids because most rides don't have height limits. If your kids love animals and nature, they'll also love Animal Kingdom.
Epcot and Hollywood Studios are more suitable for older kids and teenagers. These two parks are just a thirty-minute walk from each other. However, we recommend using the bus or Uber to make the most of your time.
Disney World has a free transit system dedicated to helping you traverse the entire place, so use that. Remember to plan the whole visit to explore as many Disney parks as possible.
Disney World may have been your reason to visit Orlando, but once you get here, you realize there is more family fun to be had. SeaWorld is an aquatic theme park where your family can enjoy rides, catch live shows, interact with animals, and more.
The theme park usually operates from 9:00 am to 6:00 pm, but it can stay open until 10:00 pm during peak days. If you love intense roller coasters, go for the Mako, Kraken, and Manta rides.
If you're looking for something low-key, try Infinity Falls, Journey to Atlantis, or Wild Arctic. You also get to see and interact with sea animals like dolphins, octopuses, manatees, rays, and more. Things can get a little wet, so consider taking a few extra clothes.
SeaWorld has multiple indoor and outdoor animal shows, but you should visit as early as you can because they fill up quickly. Aquariums and other attractions will have low temperatures, so you should pack a sweater even if it's hot outside.
Additionally, the SeaWorld Orlando staff is trained to deal with autistic people, so if one of your kids or family members is on the spectrum, they'll try to help out as much as possible.
The resort also includes theme parks like Discovery Cove, Aquatica, Busch Gardens, and Adventure Island Tampa Bay. Each park has multiple rides. Some parks are all-inclusive, and you can also access food and drinks.
If your kids love Harry Potter, you have to visit Universal Orlando Resort. The resort complex has two theme parks, Universal Studios Florida and Islands of Adventure, and the Volcano Bay Themed Water Park.
You can buy tickets for one park or choose park-to-park tickets. These tickets let you visit multiple parks in a single day, and you'll need them if you want to ride the Hogwarts Express from Hogsmeade to King's Cross Station.
Universal Studios lets you experience the magic from all your favorite movies as you take the various rides and explore the park. You don't want to miss Harry Potter and the Escape from Gringotts. If your kids are younger, you'll want to head straight to Woody Woodpecker's Kidzone.
The park has eight zones. You can explore Hogsmead or see the dinosaurs at Jurassic Park. Other zones include Seuss Landing, The Lost Continent, Marvel Super Hero Island, Skull Island, Toon Lagoon, and the Port of Entry.
The Volcano Bay Themed Water Park has four zones, The Volcano, Rainforest Village, River Village, and Wave Village. The Krakatau Aqua Coaster and Waturi Beach are the highlights of the park. If you have deadlines to meet, you can use the Universal Studios app to see the wait time for each ride and plan accordingly.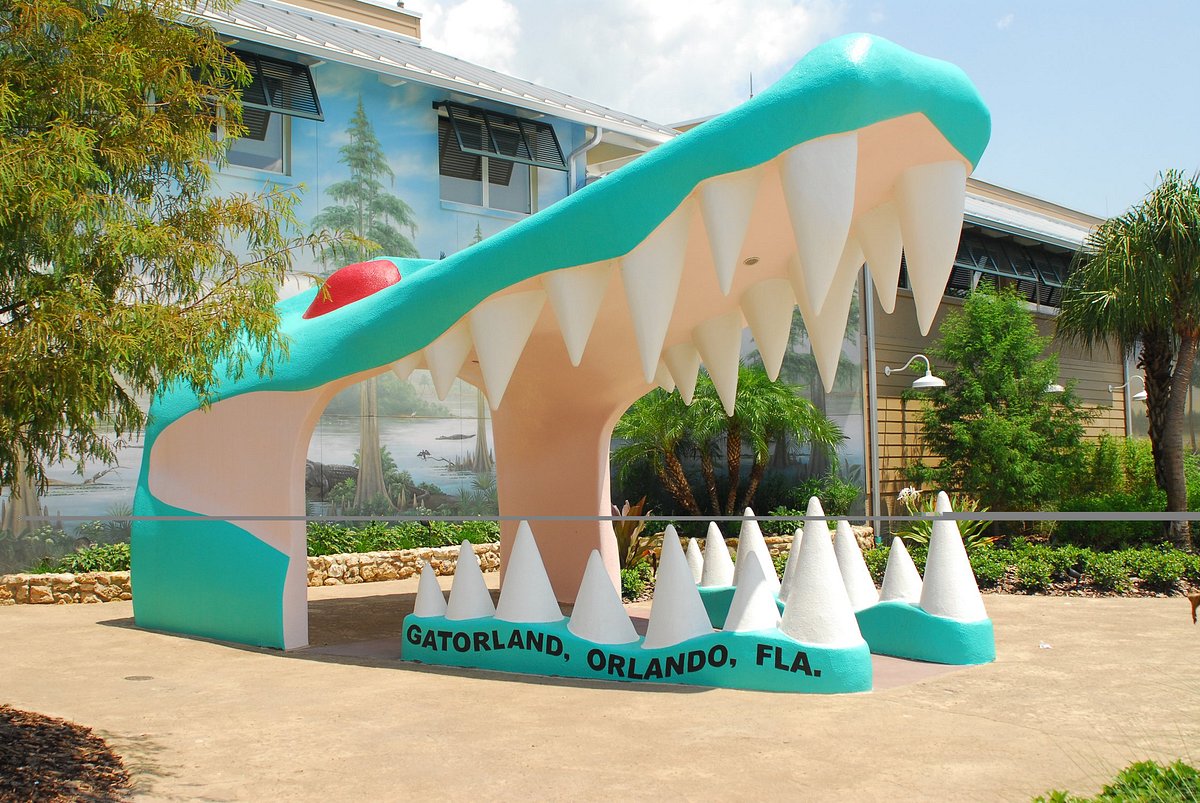 Love Alligators? Visit Gatorland. The attraction has alligators of all shapes and sizes, but gators aren't the only thing you'll see. There are crocodiles, tortoises, wild cats, snakes, and critters.
The park has been open for over seventy years, yet it's as exciting as it was when it opened. You can take the Screamin' Gator Zipline and soar over the alligators and crocodiles or explore the park in monster vehicles with the Stompin' Gator Off-Road Adventure.
If you are feeling especially brave, you can register for Adventure Hour. The experience involves going to the Alligator Breeding Marsh, which is closed to the public. Other experiences include the Gator Gauntlet and the Gator Night Shine.
The park offers three shows, Gator Jumparoo Show, Alligators: Legend of the Swamp, and Up Close Encounters. At minimum, exploring the park should take three to four hours.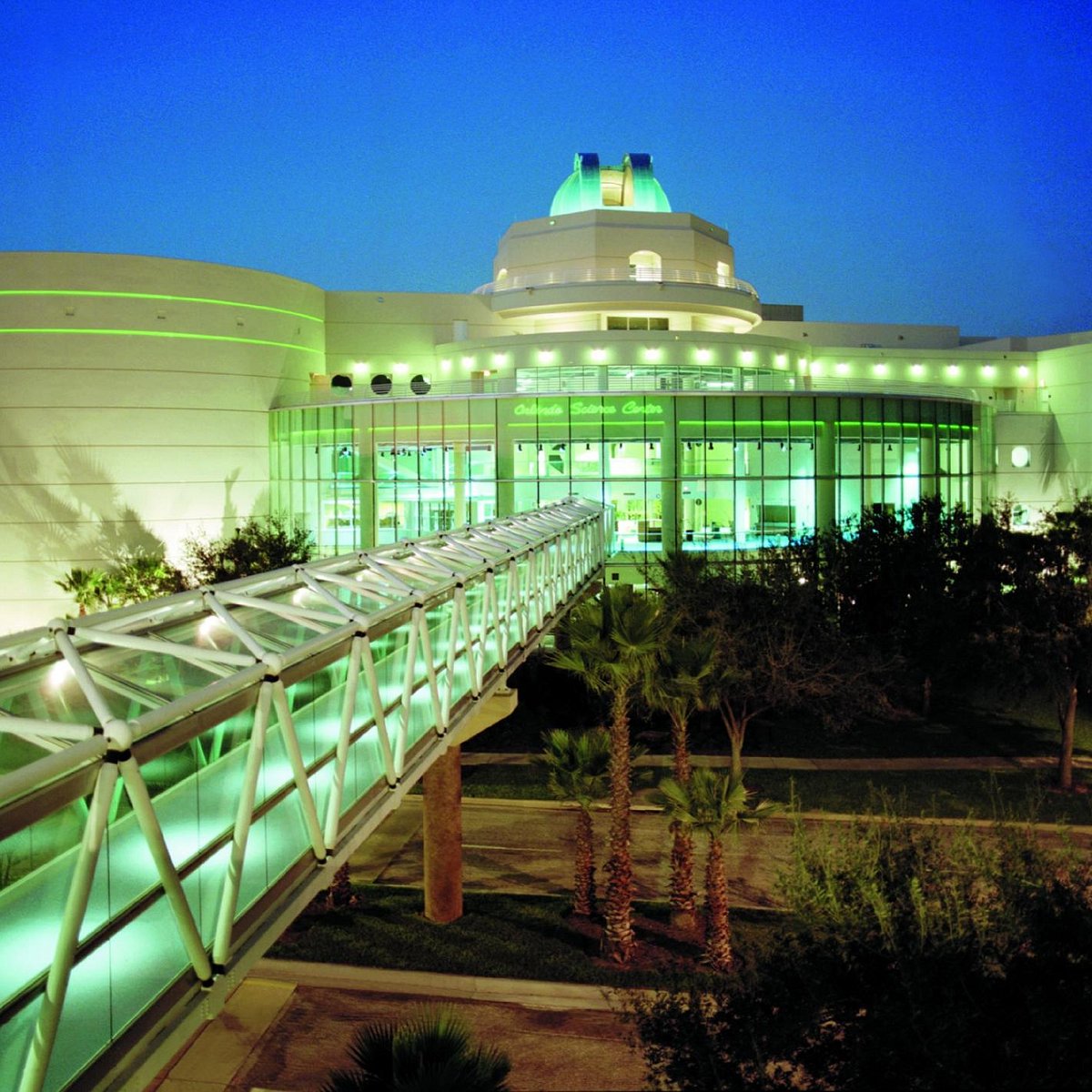 You planned as well as you could, but the weather is unpredictable. It's pouring, and now you need an indoor activity for the kids. We present the Orlando Science Center. This private museum has been letting kids learn more about science while having fun for more than sixty-five years.
If your kid is interested in science or if you want them to learn something while on their trip, we recommend visiting the museum. The interactive exhibits help your kids learn without taking the fun away from the vacation.
If your kids are younger (0 to 7 years), let them explore KidsTown. They can build their motor skills in the Orange Groove or learn about the basic principles of physics in Drip, Drop Splash.
There are nine other exhibit sections for the younger kids to enjoy. These include The Hive: A Makerspace, DinoDigs, Our Planet, and more. Once you're done with the exhibit, you can enjoy an educational movie in the center's state-of-the-art theaters.
The center also offers scheduled experiences. You can try your hand at being a scientist at Dr. Dare's Lab or experience the life of a pilot with the Flight Lab. Alternatively, you can look up and gaze at the stars from the observatory.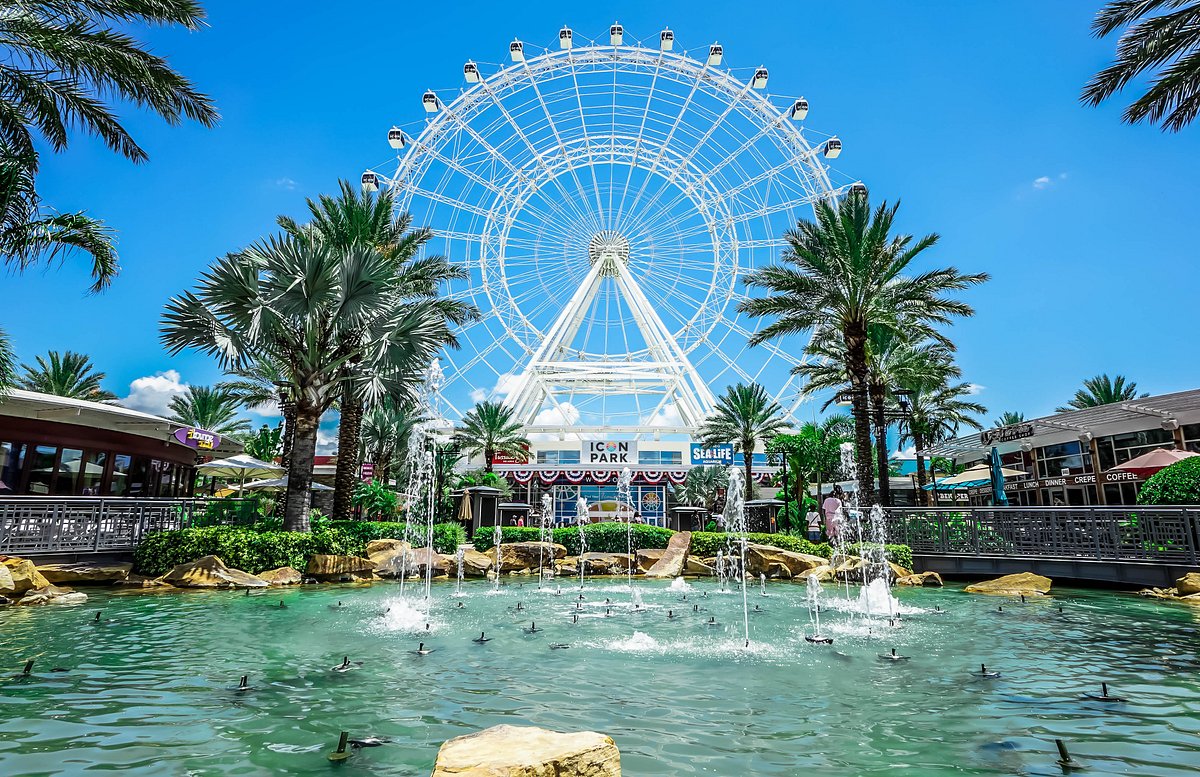 The Icon Park is just as iconic as its name. The park allows you to enjoy rides away from the bustling crowds at the more popular theme parks. The park has indoor and outdoor attractions, so you can cool off while exploring the area.
If heights are your thing, then you'll love the Orlando Starflyer. The park claims it's the tallest swing in the world, and at 450 feet in the air, we didn't think we could disagree with them.
You'll also want to visit the Ferris wheel at Icon Park. It stands at 400 feet and offers the most mesmerizing view of the city at night. Indoor attractions include the Madame Tussauds Orlando wax museum, where you can take selfies with your favorite celebrities and superheroes.
The park also features the Sea Life Orlando Aquarium with its 360° walk-through tunnel. There are nine exhibits, and you can see sea animals like jellyfish, stingrays, sharks, octopuses, turtles, and more.
Other attractions include the 7D Dark Ride Adventure and the Arcade City. Plus, there are on-site restaurants to grab a snack or lunch. You can also tour the entire park on the Pearl Express Train.
Is your kid into soccer? If you're lucky, you might be able to catch a game in the Exploria Stadium. The stadium first opened in 2017 and is owned by the Orlando City Soccer Club.
The stadium can hold over twenty-five thousand spectators and has a canopy to protect everyone from the sun or rain. Entry is free for kids under two. The stadium is wheelchair accessible. Plus, it has Braille and tactile signs to facilitate differently-abled folks.
The Best Family Hotels & Resorts in Orlando
A fantastic way to manage time when planning a trip is to select a hotel close to your destination. Of course, you'll also need to consider whether the hotel is suitable for kids. So, we thought we'd suggest a few locations to make things easier.
Part of Universal Orlando, the Endless Summer Resort gives you access to the entire resort complex. The hotel features two pools, sand beaches, and a kids' play area. You can also take part in poolside activities like hula hooping. There's an on-site fitness center, a game room, and the Universal Store.
If you don't have a vacation plan by the time you check in, you can visit the Universal Vacation Planning Center, and they'll help you figure everything out. Also, staying at the Endless Summer Resort entitles you and your family to an hour of early admission to the Wizarding World of Harry Potter.
You can also use the free shuttle service to go anywhere in Universal Orlando. The hotel features two-bedroom suites that can sleep up to six people, making them perfect for families. Plus, you can eat at the on-site bars and restaurants.
Universal's Endless Summer Resort is located at 7125 Universal Blvd., Orlando, FL 32819. Universal Resort also has seven other hotels that you can book. The resort also offers more economical vacation packages.
Walt Disney World Resort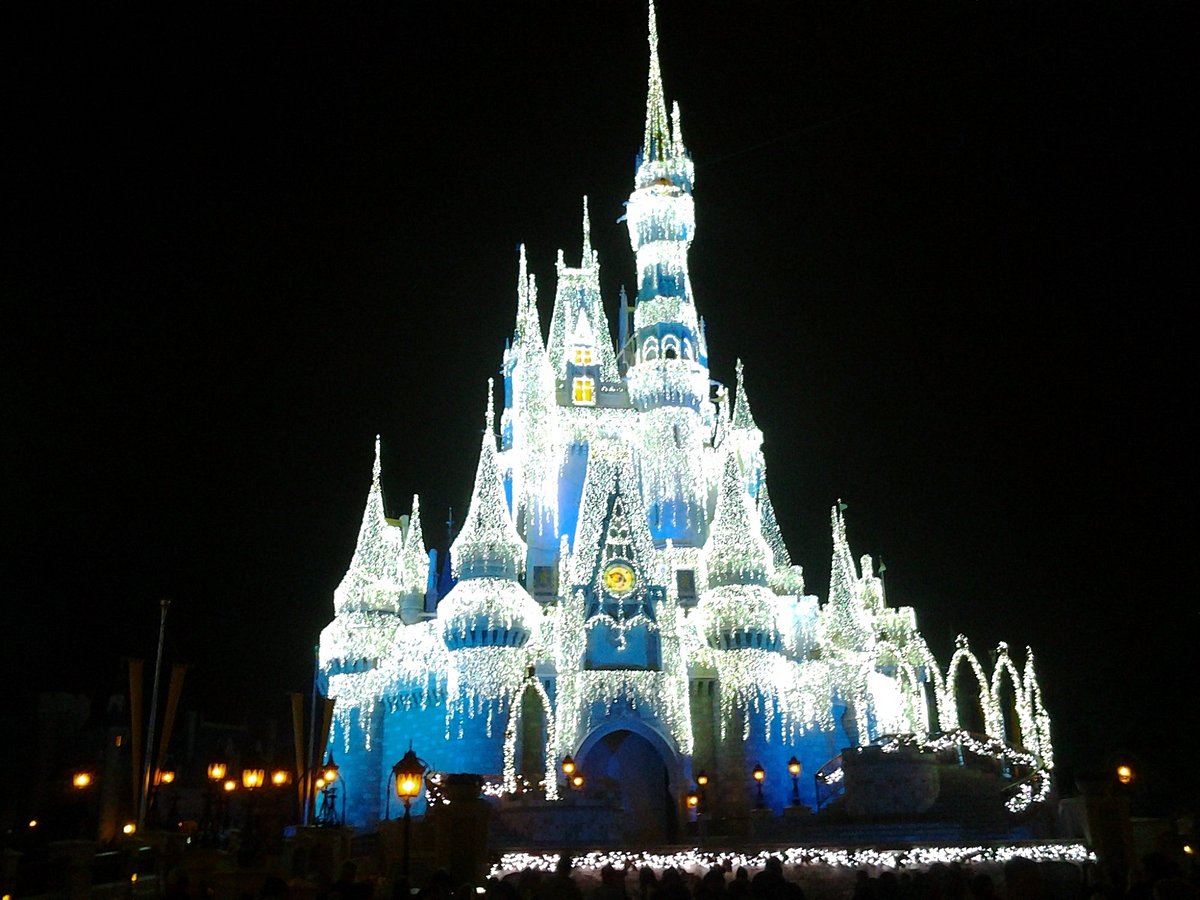 Disney World has around thirty-four hotels and resorts. You can stay at these hotels to gain easy access to the theme parks and other attractions. Plus, you can stick around for longer.
Guests can enter the theme parks thirty minutes before the official closing time. That means you can swing by for a ride or two before the crowds make their way to the park. If you're staying at the Deluxe Resort Hotel or Villa, you can also take advantage of the extended hours.
The hotels come with private pools and poolside activities. Plus, you could take advantage of character dining experiences. If you have a car, you get complimentary parking. Otherwise, you can use the free transit system to get around.
You eat at the numerous on-site cafes and restaurants. Disney Resort guests can get reservations sixty days in advance. So if you're a meticulous planner, these advanced reservations are a plus. You can choose between standard rooms, cabins, campsites, Disney-themed rooms, and family suites.
Other Resorts and Hotels
Of course, these aren't the only places you can stay. There are tons of other resorts and hotels. You can even stay at hotels like Mariott, Hyatt, Hilton, Four Seasons, and Wyndham.
The trick is to find a child-friendly place with rooms big enough to accommodate your family. If you're vacationing in the summer, try to find a resort with pools because you'll need them to cool down in the intense heat. Otherwise, you'll be stuck with cranky kids.
If you're taking a pet with you, you should check with the hotel to see if they allow pets or if there's a separate fee. The same goes for parking if you're taking your car. Some hotels offer complimentary parking; some don't.
What's the Average Cost of a Hotel in Orlando?
The average hotel price starts at $70 a night. However, the actual price depends on the hotel and room you choose and other amenities. Orlando has over 400 hotels, so there's something for you, no matter your budget. The prices also depend on the holiday season and how close the accommodation is to the major attractions.
We recommend choosing a place near whatever places you're planning to visit. The ideal scenario would be to book a vacation package at a resort. That way, you'll get access to theme parks and other perks.
The Best Places to Eat with Kids in Orlando
Since Orlando is a tourist hub, it makes sense that hundreds of restaurants exist. Each restaurant will vary depending on the food prices, the cuisine offered, and how fancy you will feel while sitting there.
If you want a fancy dinner, you could visit Michelin restaurants like Le Coq Au Vin, Kadence, The Strand, Soseki Modern Omakase, and Chatham's Place Restaurant. As the names indicate, Orlando offers a rich food variety.
You can find anything ranging from French to Japanese cuisine. However, if you want some hearty American fare, you can get that too. Other low-key options include Rosen's Shingle Creek, Reyes Mezcaleria, Ace Cafe Orlando, and more.
You'll have better luck having a peaceful meal at a themed cafe if you have younger kids. For those, you can check out the on-site resort dining options. Disney and Universal have tons of themed cafes, and you can also have character dining experiences.
The T-Rex Cafe, Rainforest Cafe, and Mythos Restaurant are all good choices for getting food in a fun setting. In the end, it all depends on how old your kids are and what they want. You can't really have a fine dining experience with a toddler, but you might have better luck if your kid is more of a teenager.
You also have to consider how close these restaurants are to where you are going and how much you are willing to spend on the food. You'll only have to stop for proper meals if you carry snacks.
The Best Day Trips from Orlando That the Whole Family Will Love
Yes, Orlando has a lot to offer, but you can get tired of staying in the city. Not to worry, there are nearby attractions that you can explore on a simple day trip with your family. Here are the locations you absolutely have to visit while in the area.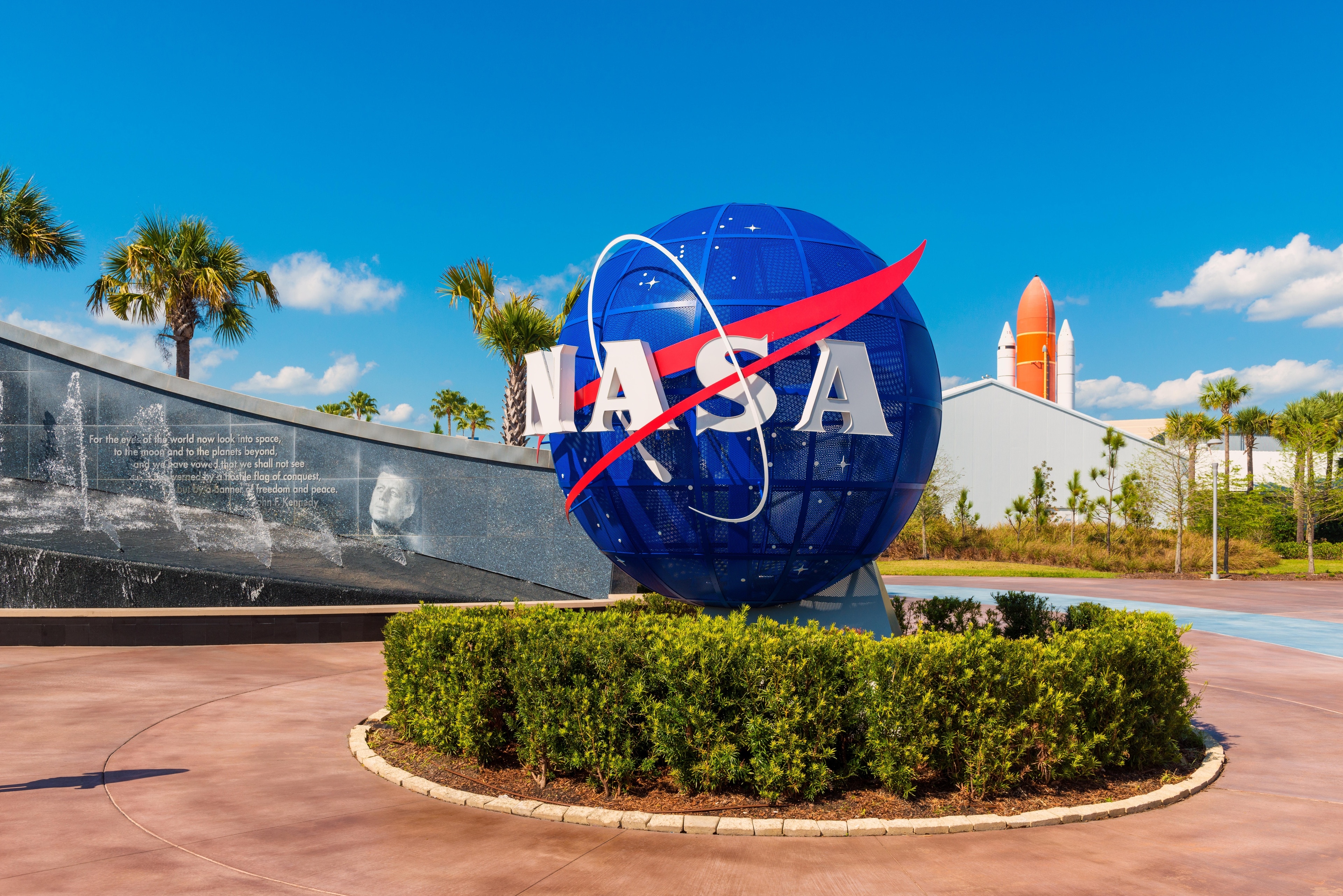 Located on Merritt Island, the Kennedy Space Center is just an hour away from Orlando. The visitor complex is an indoor amusement park with numerous attractions to keep you and your kids busy.
The entire place has multiple mission zones. The center offers separate tours for each of these zones. It'll take you about a day to see everything in the park. The Heroes & Legends areas have different zones highlighting the significant names in the space journey.
The kids can walk in the Rocket Garden and talk to a real astronaut. You can also choose to tour spaceflight facilities and see launch sites with the Behind the Gates bus tour. They can learn about humanity's historic journey to the moon in the Race to the Moon zone.
Other zones include Shuttle: A Ship Like No Other and NASA Now + Next. You could also see a real-time rocket launch, but you would have to check the schedule regularly and book an appropriate ticket.
What's a vacation without a visit to the beach? Daytona Beach is famous among students on spring break, but the beach isn't the only thing you'll enjoy. This town is the birthplace of NASCAR racing. There are multiple races throughout the year, and if you feel the need for speed, you can sign up for one too.
You can also hit the hiking or biking trails for some outdoor fun. The coastline is twenty-three miles long and 200 meters wide. It's the only beach in Orlando that lets you drive on the beach. When you're hungry, you can visit the beachfront restaurant for a hearty meal.
Crystal River is just an hour and a half from Orlando. It's also called the "Manatee Capital of the World." Every winter, the area attracts tons of these endangered animals. You can see them from the Three Sisters Springs Refuge. There are licensed tour companies that can help you swim with a manatee, so book one of those if you want to get up close and personal.
St. Augustine became a tourist attraction when people started claiming that it has the Fountain of Youth. Of course, it has yet to be found. However, St. Augustine is still a historic site, attracting plenty of tourists.
As the oldest European city, it is home to numerous historic spots. The city is also home to the Fountain of Youth Archeological Park and the St. Augustine Alligator Farm Zoological Park.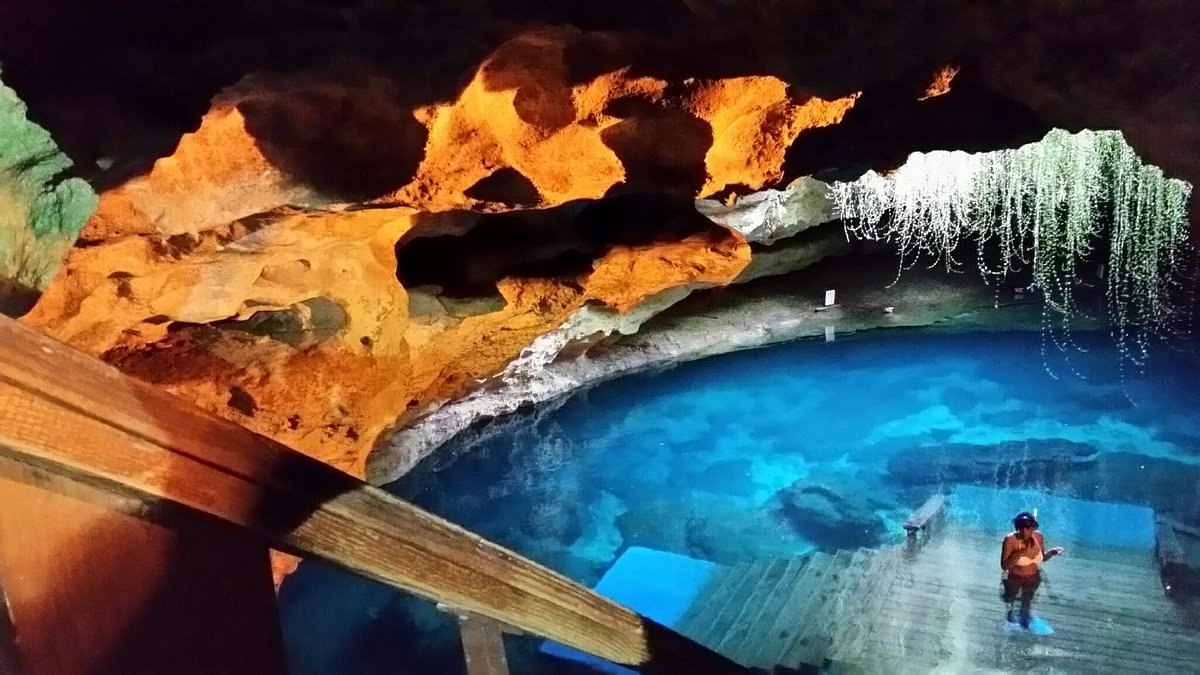 The Devil's Den Spring is a dry cave with an underground spring. The attraction started as a scuba diving site but has evolved into much more. During your day trip, you can go scuba diving or snorkeling. Other amenities include a heated pool, picnic tables, cabanas, and charcoal grills.
How to Get Around Orlando During Your Vacation
Unless you drive to Orlando, figuring out the transport method is pretty important. After all, you have a large area to cover, and you can't do that on foot. Here are three ways to get around the city.
Renting a Car
Renting a car is the most convenient way to get around. You don't have to wait around for a bus or taxi, so you can explore more. Plus, you won't have to memorize bus stops. You can use GPS to see where you need to go.
Bus Service
If renting a car's not an option, you can opt for LYNX. The bus system will help you get almost anywhere in the city. Plus, some resort complexes have their own transit systems, so you can use those too. Remembering the schedule and ushering the entire family from one bus to another can be frustrating, so use this method at your own risk.
Taxi/Uber
Taxis and Ubers give you almost as much flexibility as renting a car. However, it can be more expensive than rentals.
The Best Ways to Get to Orlando for Your Vacation
You can go to Orlando any way you want. However, the method's practicality depends on how far you are from the city.
By Car
You can plan a road trip if you live close to the city. It will cost less than plane tickets. However, it may be hard for the kids to stay in one place for so long. Pack tons of snacks and some portable games to engage them if there's no other choice.
Additionally, you'll want to charge those tablets and keep a power bank. Bathroom breaks are inevitable, so keep them in mind before starting your journey.
By Airplane
The city has the Orlando International Airport, MCO, so you can fly into the city. However, this method can be expensive, especially if you have a large family.
Top Tips for Staying Safe in Orlando When Visiting with Kids
The crime rate in Orlando is somewhat high. However, it doesn't extend to tourist locations. In fact, these locations tend to have lower crime rates. Still, when traveling as a family, you must be careful to avoid unfortunate incidents.
The first thing to consider is the weather. It's crucial to stay hydrated and ensure your kids are also hydrated.
Carry sunscreen and reapply it throughout the day. Dress according to the weather.
Stick to popular tourist spots and stay aware of your surroundings.
Don't drink too much, and always keep an eye on the kids.
Choose a secure hotel and memorize the emergency exits.
Keep an eye out for the emergency exits of whatever attraction you're visiting.
In an emergency, ensure you're safe before calling for help. When you're in your hotel room, keep the doors locked.
If you hear strange knocks on your door, ask the hotel management if they sent someone.
Almost all hotel rooms come with safety deposit boxes. Keep your valuables there, and don't leave them in the car.
Check the car before getting in, and lock the door once you're inside. Plan ahead so that you know where you're going.
Book travel insurance if your medical insurance doesn't cover Orlando. If you think something is wrong, call 911.
Conclusion
Orlando is a big city, and you always leave feeling as if you haven't seen everything. It's true. You can't possibly see everything in just one trip. However, knowing what you're going to do helps you make the most of your time and see as much as possible. Plus, you're more likely to have a relaxing trip that way.
Visiting with kids may seem stressful, especially if your children are young. However, these vacations will provide cherished memories and help you bond with your kids. Take it easy and only do what you're comfortable with. Remember, even if you miss something, you can always visit again.
More about our TFVG Author