Panama City Beach vs. Destin: Which is best with kids? If you are trying to answer this question for your next travel destination, then you're not alone.
Many families travel to the best beach destinations on the Emerald Coast. Both Panama City Beach and Destin in Florida offer wonderful travel experiences for families with kids. So, choosing which one to visit can be challenging.
You can find our guides on the best things to do in Destin with Kids, the best family vacations in Florida , the best things to do in Panama City Beach for Kids, and which side of Florida has the best Beaches.
Panama City Beach
Located west of Tallahassee, Panama City Beach features a 27-mile stretch of gorgeous white sand beaches with beautiful turquoise waters.
Panama City Beach is also home to public beach access points and excellent beachfront restaurants, serving fresh seafood and beautiful attractions.
The city's turquoise waters attract many fishers and tourists, especially scuba divers, because of its plethora of man-made reefs located offshore. Many visitors also flock along the coastline because it is the perfect spot to watch the spectacular sunset.
Reasons To Choose Panama City Beach
Here are some of the compelling reasons to visit Panama City Beach.
Family-Friendly Destination
Panama City Beach, is a great family-friendly destination with lots of activities for children of all ages. Whether you have a small or a large family, there are plenty of areas where you can just sit with the kids on the beach or enjoy some watersports and other activities.
Panama City Beach has more budget-friendly accommodations than many other destinations, but that doesn't mean it lacks luxury offerings.
Here are some of the biggest reasons why you should choose Panama City Beach for a vacation with kids.
Beautiful Attractions
Aside from the gorgeous beaches, Panama City Beach offers many attractions that add more excitement for the whole family.
Shipwrecked Island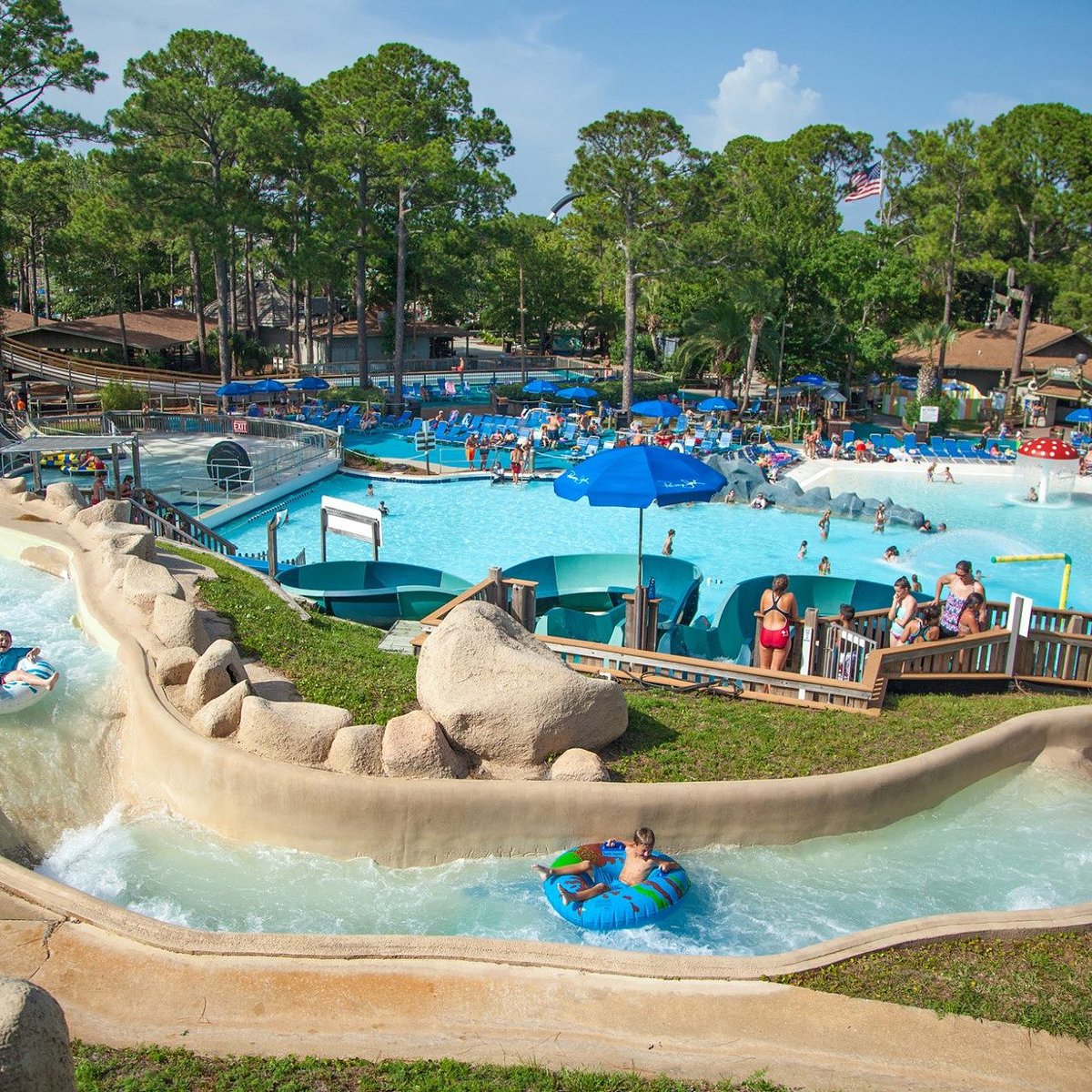 If you are looking to enjoy time with the family at an amazing waterpark, you should consider Shipwreck Island. Here you'll find wave pools, rafting, water slides, and various activity pools spanning over 20 acres.
A trip to Shipwreck Island is sure to make any child happy.
Gulf World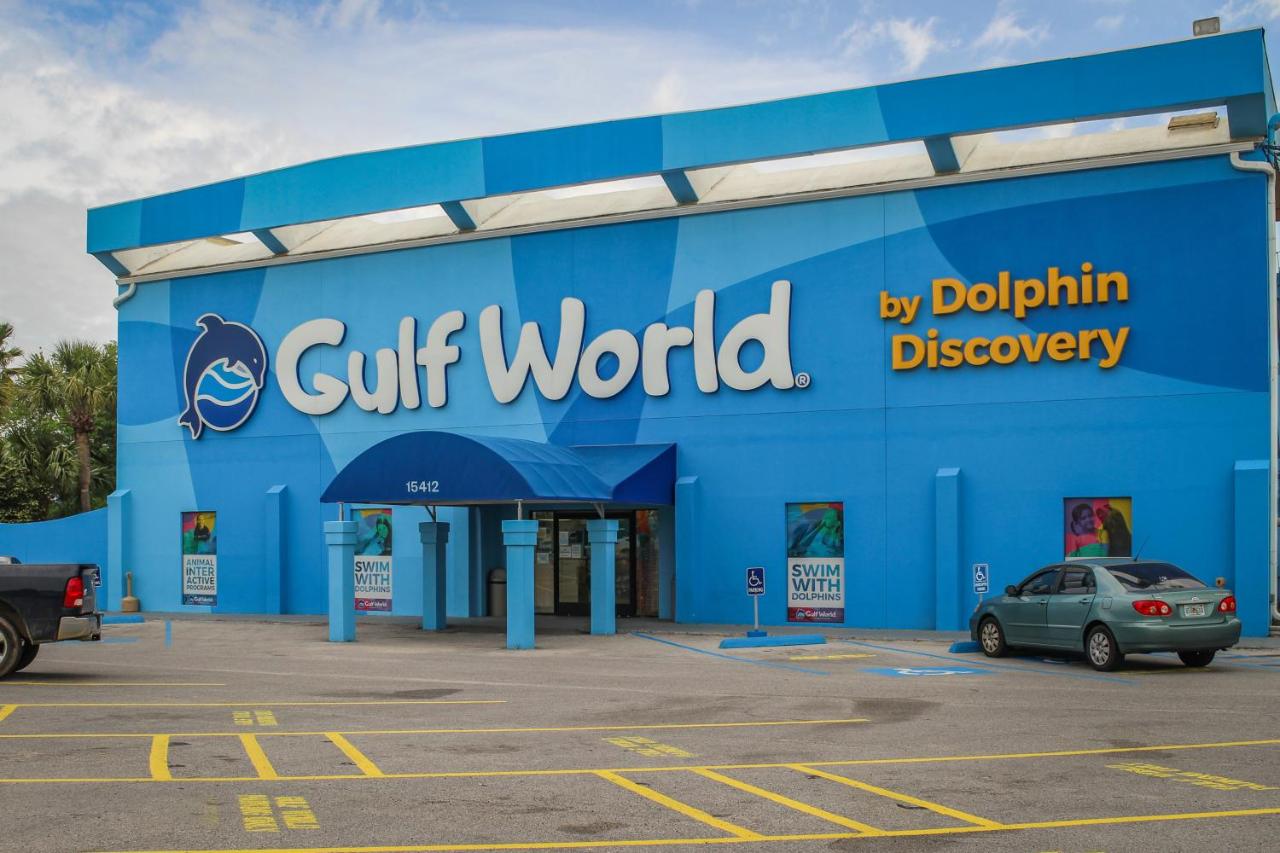 If you are looking for a more intimate experience with marine animals like dolphins, Gulf World should be on your to-do list. It provides daily shows featuring sea lions and dolphins and is one of the best places to visit for a fun and educational experience with your kids in Panama City.
Ripley's Believe It Or Not Museum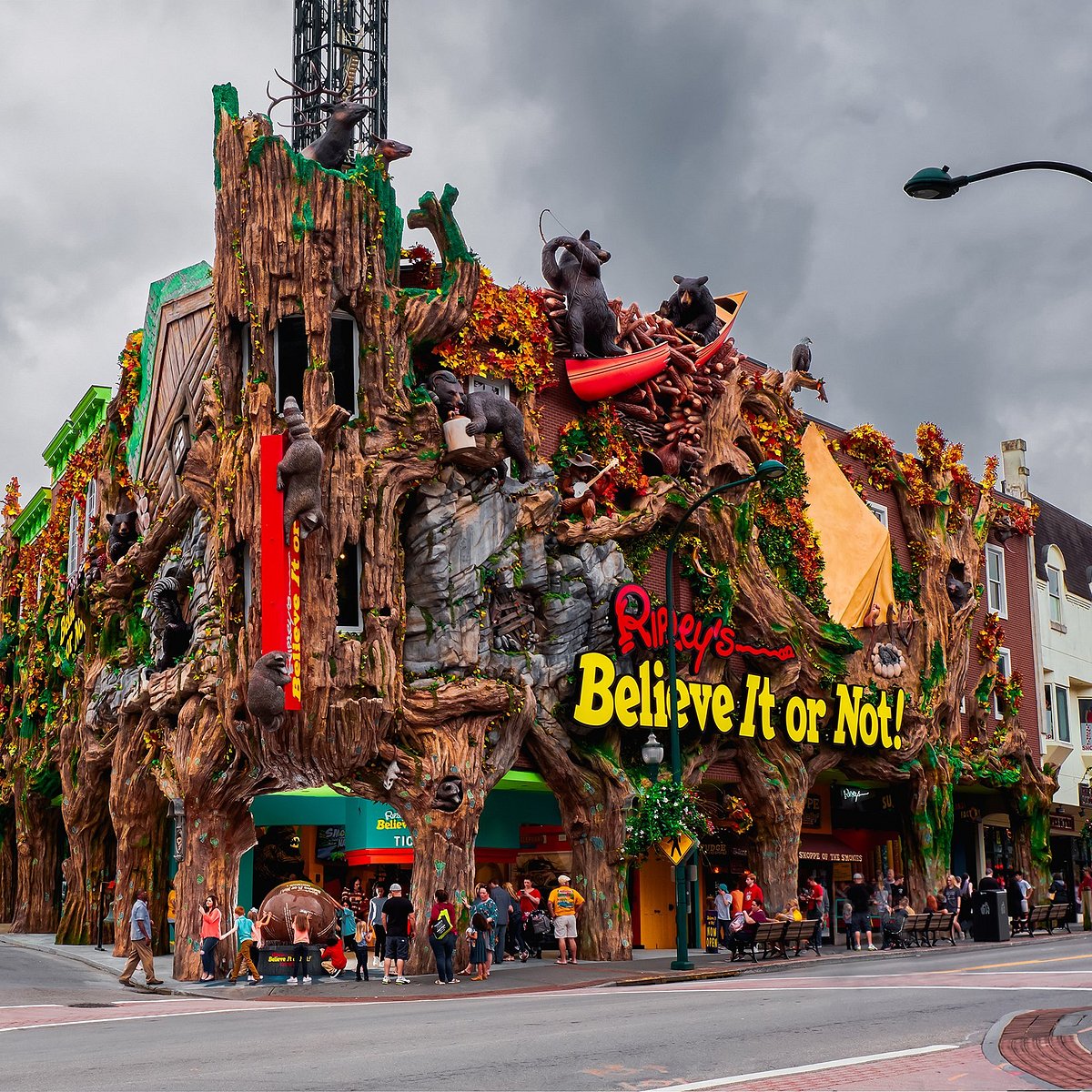 Not all museums are boring. If you are looking for a way to captivate your kids while learning at the time, check out Ripley's Believe It Or Not Museum. Here, you can enjoy over 500 exhibits, which guarantees you will find something for everyone.
SkyWheel Panama City Beach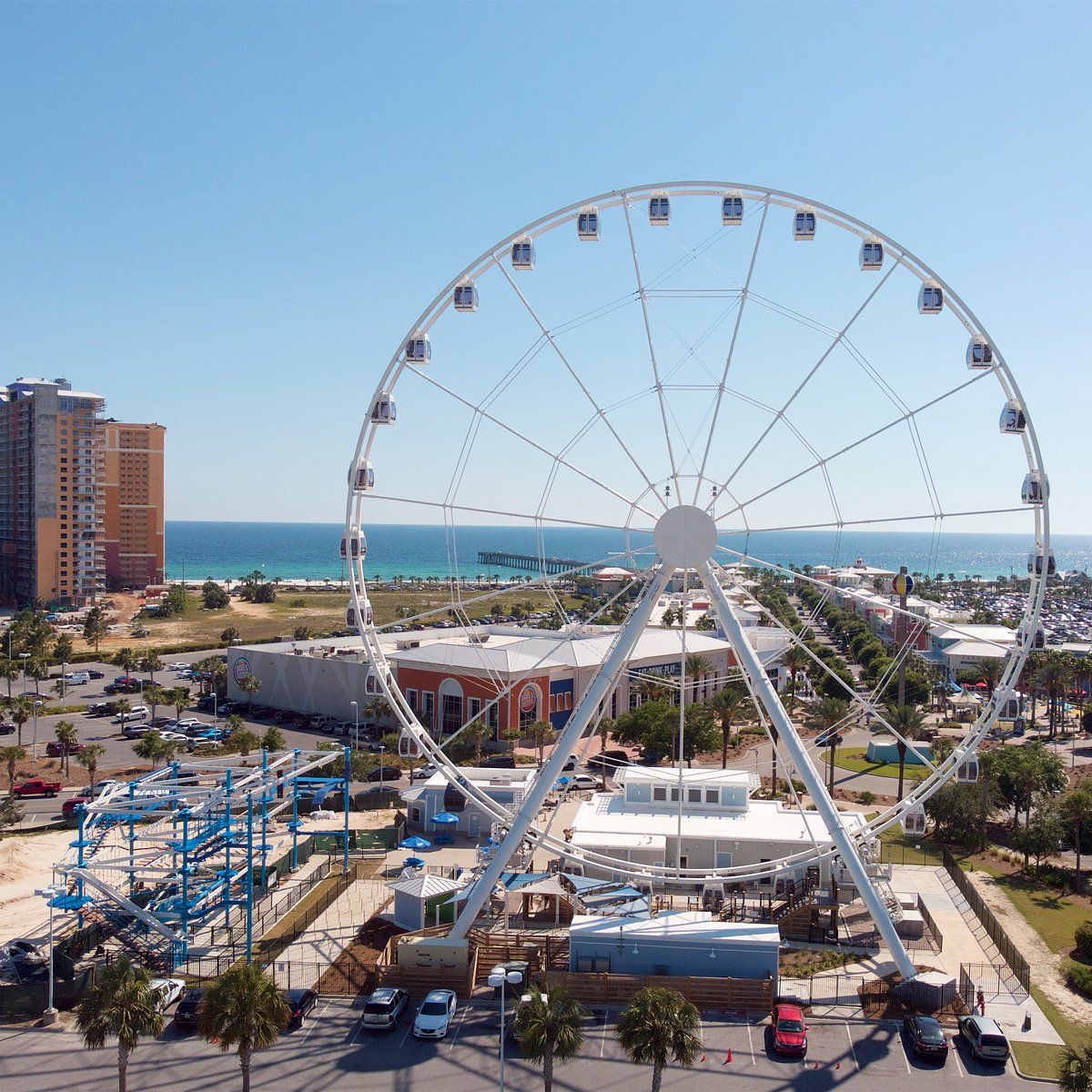 For an incredible aerial view of the surrounding area, head over to the SkyWheel Panama City Beach. Reaching heights of up to 200 feet, you will enjoy a gorgeous view of the city.
You can also find mini-golf and a ropes course here for extra fun.
Fun Watersports and Outdoor Activities
If you're feeling a bit adventurous and want some thrills for your family, you can take part in some exciting things to do in Panama City.
Some of the many activities you can choose from include:
Visiting food eateries
Checking out the boardwalks
Enjoying theme park destinations for thrills and fun family times.
Families can also go biking, hiking, walking, and on a picnic.
Deep-Sea Fishing
Another reason to choose Panama City Beach is that it's the perfect place to go fishing because of its natural marine habitats, either offshore or deep sea.
There are plenty of fishing charters at Panama City Beach. It also allows you to hire one so you can position at any of the best fishing spots and land a great catch. You can also fish off the pier.
Hiring a charter is a safer option if you want to go deep-sea fishing. This gives you added flexibility in creating a memorable experience for the whole family.
Great Shopping
Who doesn't love great shopping? The city also has a very lively paradise for shoppers. It features many stores, boutiques and local shops so you can find everything for the whole family.
Aside from shops, you can find some great spas and do some relaxing. While the kids are out playing, you can get a facial, pedicure, and some quiet time.
Don't forget to buy some souvenirs, so you have things to make you remember all the exciting things you did at Panama City Beach.
Time with Nature
The city features two beautiful state parks, Camp Helen State Park and St. Andrews State Park. These spots are perfect locations to spend time with nature. These beachside parks are known to many tourists for viewing wildlife, birding, camping, hiking, and even boating.
Camp Helen State Park is known for its natural and cultural resources, while St. Andrews State Park is visited for its pristine beaches and emerald-green waters. The two parks are perfect locations to spend time with nature.
Aside from fishing opportunities, the beautiful turquoise waters of Panama City Beach allow you to go snorkeling and diving. You can also watch swimming dolphins and seahorses, and migrating rays.
If you're lucky enough, you can witness the hatching of sea turtles and follow the babies as they make their way into the waters.
Indeed, Panama City Beach is the perfect place to enjoy many eco-friendly activities and explore natural preserves.
Destin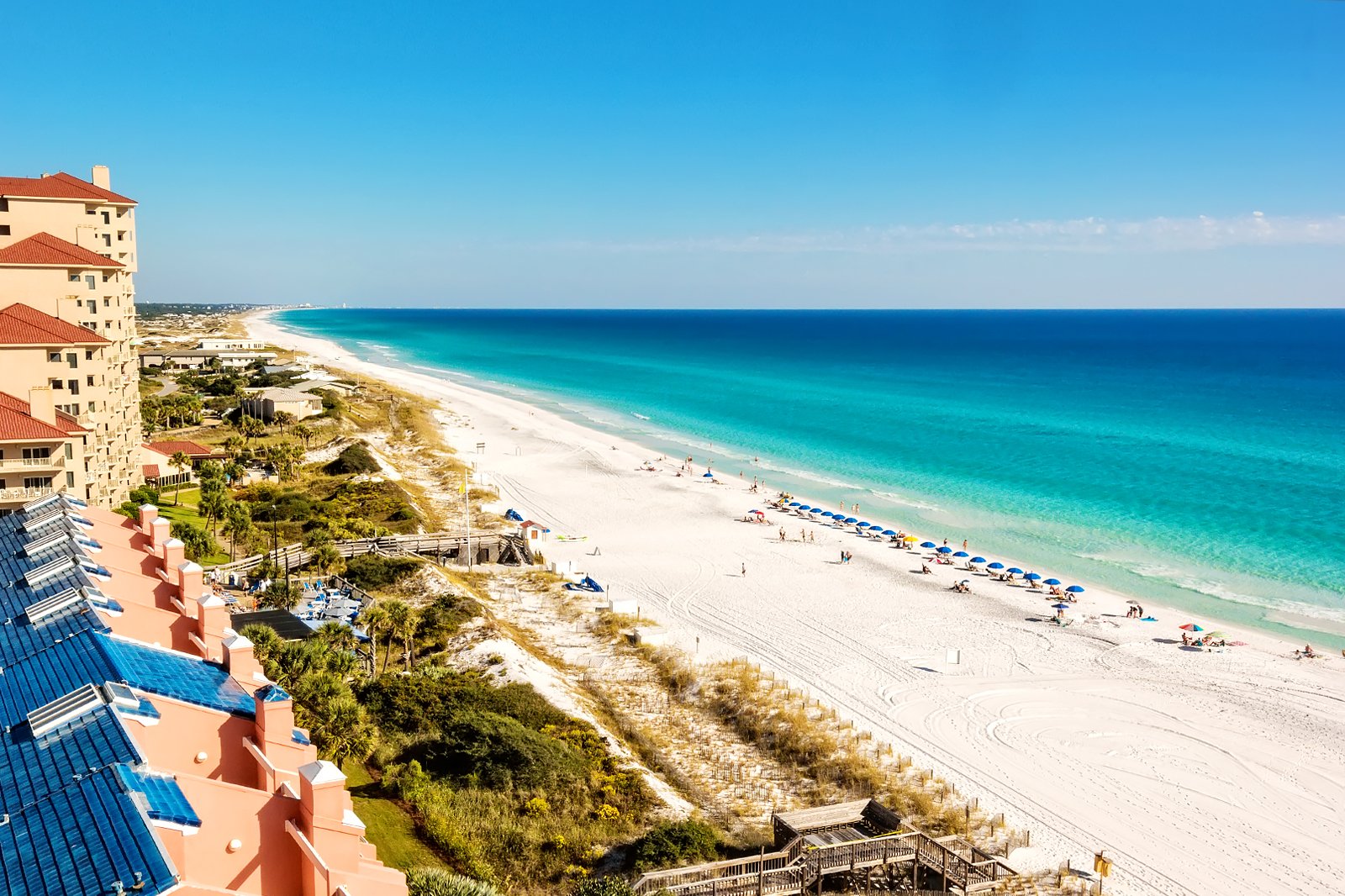 Destin has been known as a famous fishing village since the 1800s. Because of the consistent and abundant fish found in the area, the reputation for being a great fishing village continues until now. It attracts many fishers worldwide to find blue marlin, sailfish, amberjack, and tuna.
For this reason, Destin is considered the world's luckiest fishing village. Here, you can also find the largest charter boats fleeting in the Gulf in Destin.
Reasons To Choose Destin
Aside from fishing, Destin also has plenty of other things to offer. While it's livelier than Panama City Beach, it's less crowded, making it the perfect place for retirees.
Here are some of the reasons why Destin could be your next destination:
Outdoor Sports
Like Panama City Beach, you can also find many water sports activities in Destin that include:
Surfing
Kayaking
Paddleboarding
Sailing
Tubing
Jet skiing
Parasailing
Boat rentals
Cruises.
There are plenty of convenient locations for all types of water sports activities.
Great Weather
While there are many exciting things to do in Destin during autumn, the town's fall weather is really hard to miss. In fact, the great weather is one of Destin's best-kept secrets.
During the summer season, expect there are mostly rainfalls. However, the temperatures are warmer and more comfortable during the fall months. Surprisingly, the place gives you plenty of sunny days.
So, if you love calmer and quieter beach time for the whole family yet warm enough to swim, the fall months in Destin are perfect for you.
Things to See
There are many incredible things to see in Destin that are perfect for the whole family.
Crab Island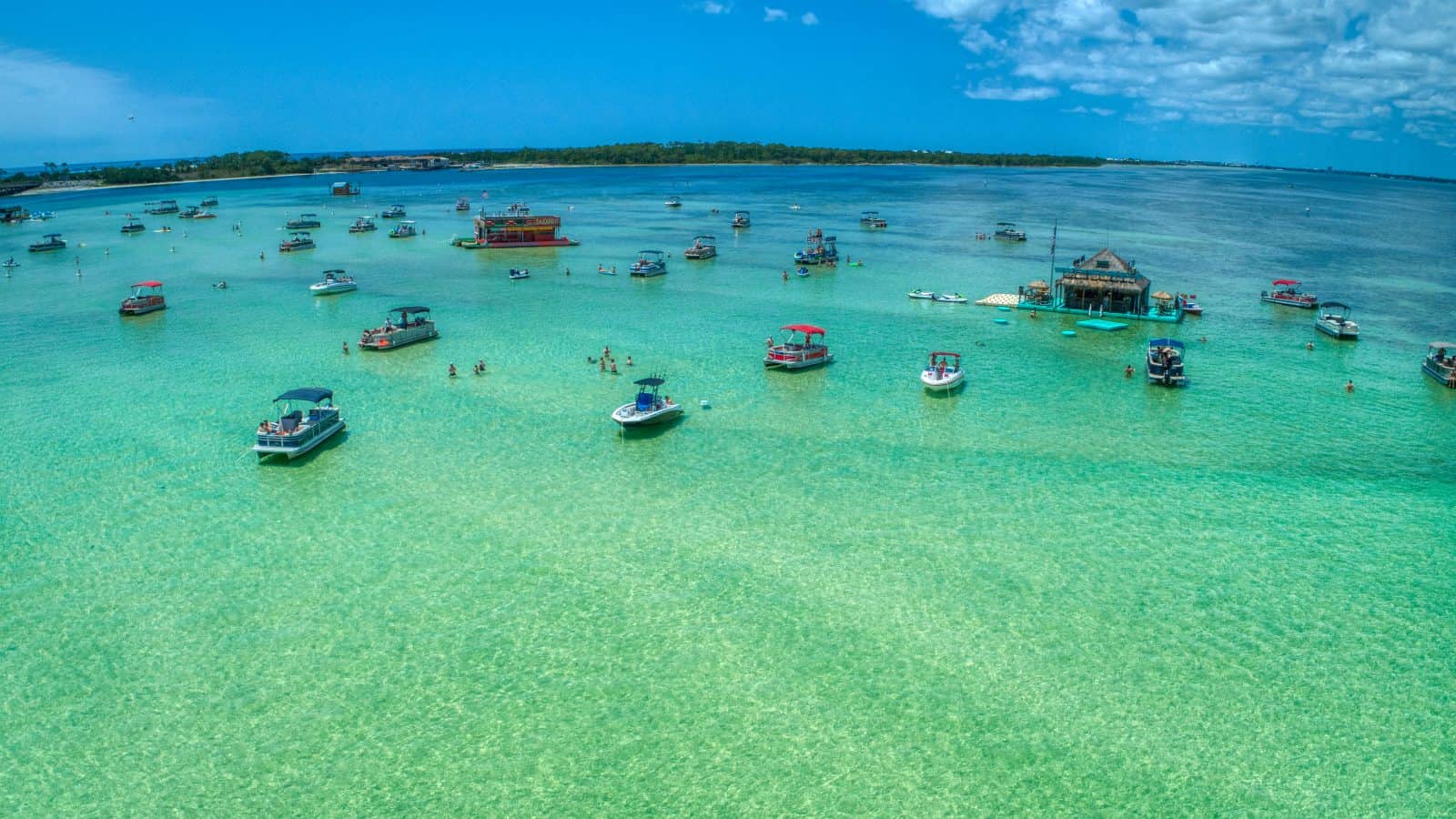 Crab Island is also a top-notch destination for swimming, jet skiing, and snorkeling. It is the perfect place for the family to enjoy, as its water depth ranges from about 1 to 4 feet. A popular way to enjoy Crab Island is to rent a pontoon, which can be found just about everywhere.
So sit back, relax, and enjoy the sun and water, knowing that your family will be comfortable in this little slice of paradise.
Visit the Gulfarium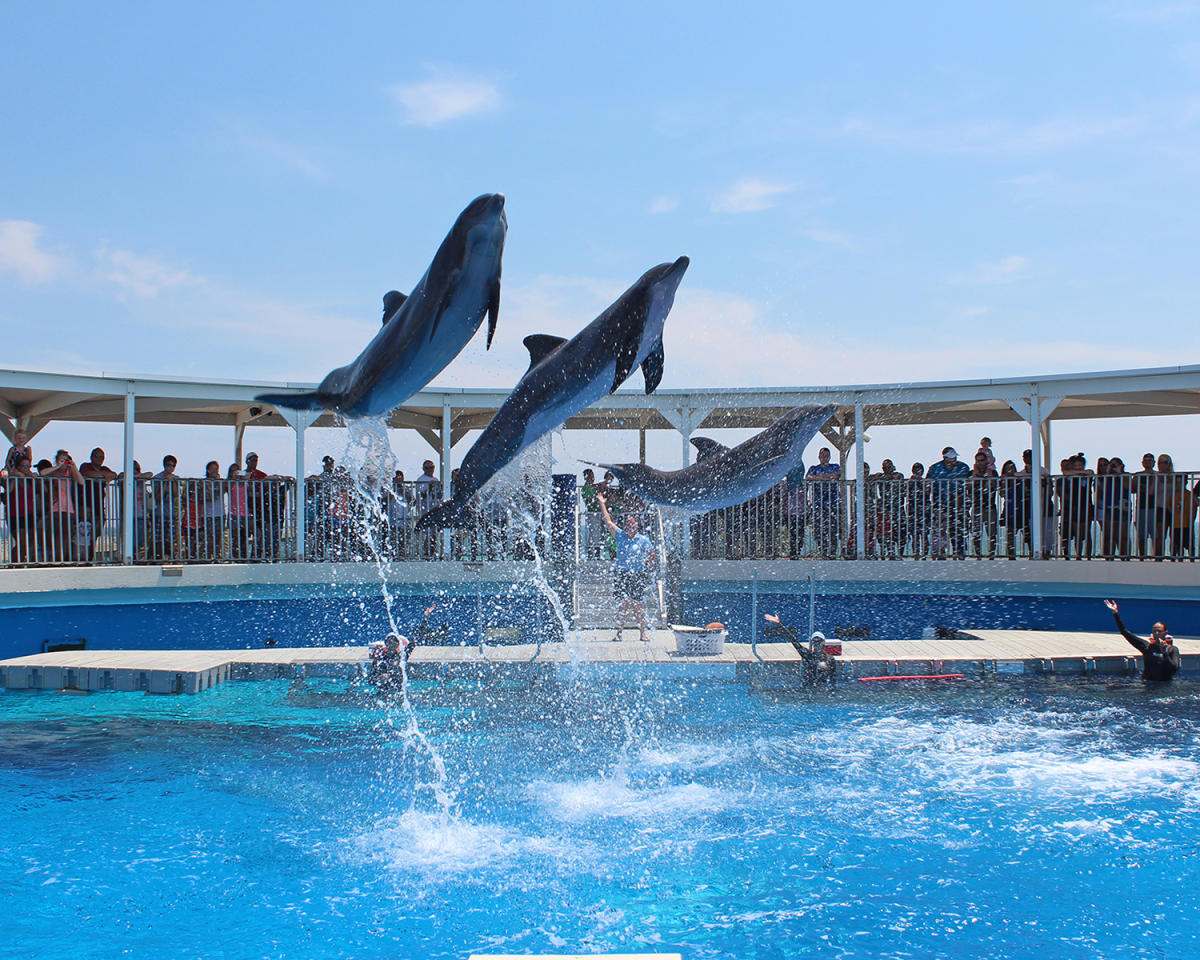 If checking out some amazing marine animals is something your kids like, the Gulfarium is the place to go. In addition to some memorable encounters with various marine life, such as sea lions, seals, and dolphins, you can also learn about some interesting animal preservation activities.
And if you are looking for something a little more exotic, the penguins, stingrays, and gators are a must-see.
The Track
For go-karts, arcade games, mini-golf, and bumper cars, be sure to check out the Track. It will surely be a highlight of your trip for you and the kids.
Big Kahuna's Water Park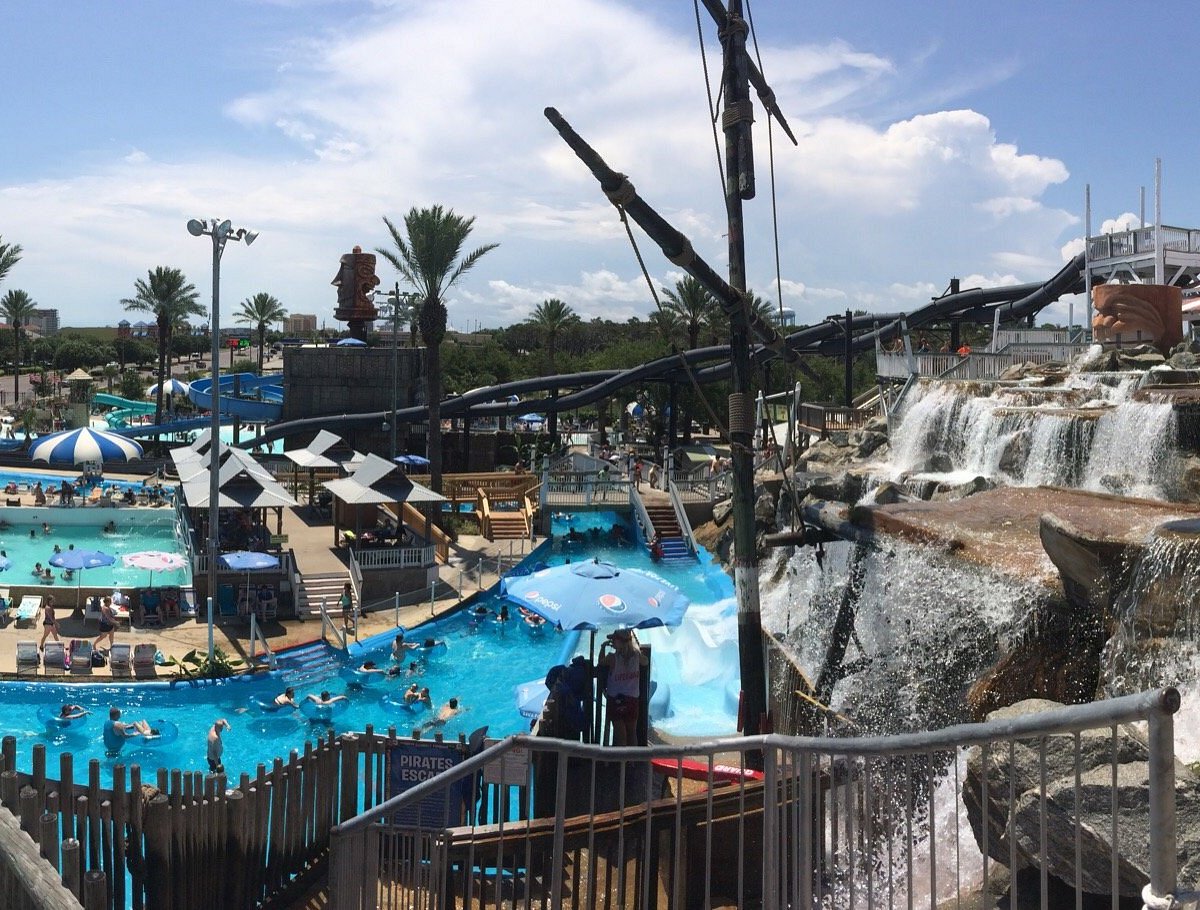 This water park is enormous. And there is fun to be had on every square meter. At Big Kahuna's Water Park, you can enjoy fast water slides, the lazy river, and a special area for toddlers.
It is the perfect place to enjoy time outdoors for you and your kids.
Excellent Dining
In Destin, you're assured you never run out of excellent restaurants to dine in, whether your family wants an old classic dining experience or try out any of the town's ocean-inspired restaurants.
One of the top-rated restaurants in Destin is the Beach Walk Café at Henderson Park Inn. The place offers fresh seafood while you enjoy magnificent ocean views. If you want a closer view of the beach, the restaurant is more than willing to let their staff set up a table on the beachside.
Deep-Sea Fishing
Being hailed as the world's luckiest fishing village, Destin offers a variety of great catches with over 20 species of fish. The place also hosts several fishing tournaments that attract competitive fishers to Destin throughout the year.
Shopping
For every vacationer, shopping should never be out of the list. However, Destin has something special in store for shoppers. Don't forget to visit Henderson Park Inn, the best retail location in Destin. It has everything you need for the whole family.
Fun Halloween Events
Looking where to spend Halloween with the kids? Destin knows how to get the Halloween spirit alive. The town hosts plenty of Halloween costume contests for children, kid parties, and other activities to ensure that there won't be any shortage of fun events in Destin.
So, whether you have kids with you who want some tricks-or-treating, or you just want a fun way of celebrating Halloween, you can find the perfect event in Destin.
Beachfront Rentals
Another great reason to visit Destin is its exquisite beachfront rentals, including hotels, homes, and condos. The places offer magnificent views of emerald-green waters and spectacular sunsets.
So, if you want a relaxing place for the whole family, you must stay in this one-of-a-kind place. It can give you one of the most memorable family vacations that you've been dreaming of.
Panama City Beach vs. Destin Which Is Best With Kids?
Both Panama City Beach and Destin have a lot to offer, so which one is the best for a vacation with kids will depend on your preferences and interests.
If your family wants to fish, eat seafood, play golf, enjoy a vibrant nightlife, and go shopping, then Destin is the perfect vacation spot for you. However, if you want a more laid-back family vacation with excellent waterfront lodging and many children's activities, then Panama City Beach is the way to go.
No matter your preferences, these spots are sure to create lasting memories for you and your kids.
More about our TFVG Author