Any visit to major tourist attractions requires planning, including plans for getting to and from the site. That certainly includes visits to the Magic Kingdom, one of four theme parks in Walt Disney World outside Orlando, Florida.
Where is the drop-off point for Magic Kingdom? Do you pick guests up when their day is through at the same place?
Below, learn how to drop off and pick up guests at the Magic Kingdom. In addition, learn lots more about driving, parking, and getting around Disney World. You'll be a Disney transportation pro when you finish reading!
Where Is the Guest Drop Off and Pick Up Point for Magic Kingdom?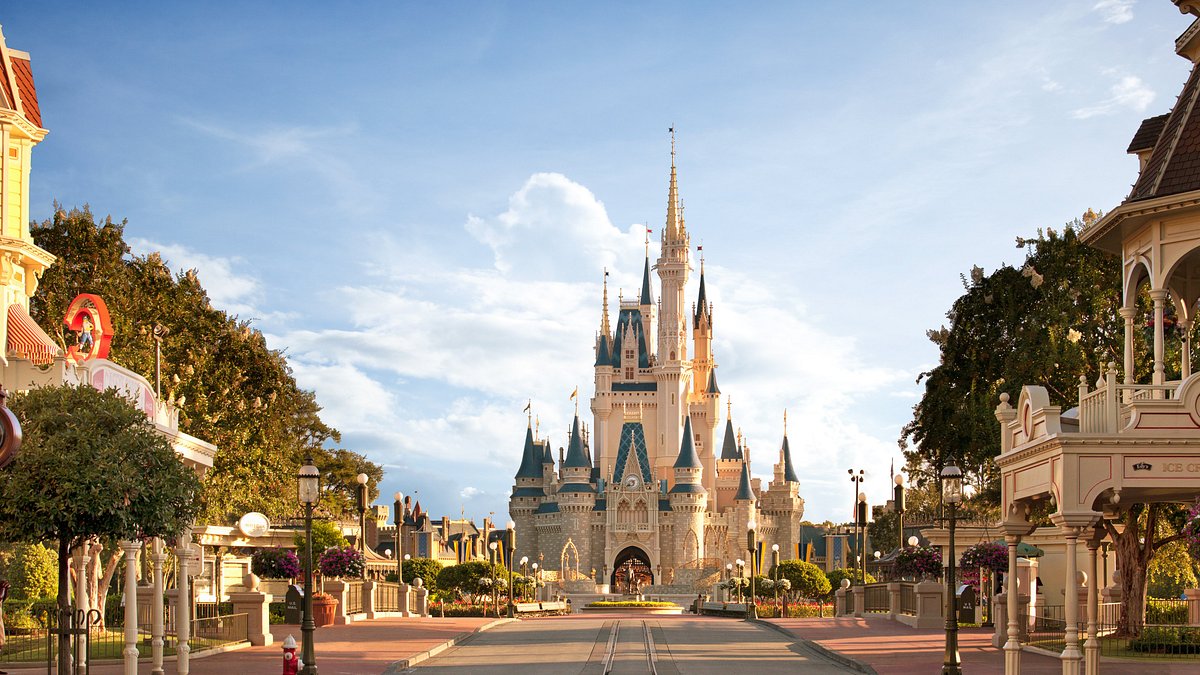 You'll find the guest drop-off point for Magic Kingdom at the Transportation and Ticket Center. You pick up guests at the same place.
Disney's Transportation and Ticket Center (TTC) is next door to Disney's Polynesian Village Resort on the shores of the Seven Seas Lagoon.
It might seem inconvenient to drop guests off somewhere besides the actual theme park, but many visitors start their day here. You'll find Magic Kingdom parking here as well.
You can take a peaceful ferry or a short Monorail ride from the TTC to the park's main entrance. On the horizon, you'll see the main attractions–especially Cinderella's Castle. Let the slow approach get you excited for your day ahead!
How To Drop Off and Pick up Guests at Magic Kingdom
Now you know where the guest drop-off and pickup are located, but how do you actually get there?
Driving to the Magic Kingdom
Once you arrive inside the property's main gate, Disney tries to make driving in Walt Disney World as simple as possible. There are many signs for theme parks, resorts, and other attractions. The signage largely pre-dates GPS and smartphones, making it even harder to get lost.
Disney built the Magic Kingdom on one of the most northerly spots on the company's Florida property. All the parks and resorts are geographically within a few miles of each other. Still, Magic Kingdom is further away from the other three.
From inside the Disney property, World Drive is one of the main thoroughfares that runs through Walt Disney World. Head north, and it will take you to the Magic Kingdom.
If you're staying off-property, the chances are good that your GPS will also take you onto World Drive. You'll likely get there from Interstate Four or one of the major state routes that circle the Disney property.
Helpful hint: If you have to drive to your resort, find out in advance which theme park area it's closest to. You'll see signs for "Hollywood Studios area hotels" and "EPCOT area hotels," so it's good to know which designation applies to yours.
Arriving at the Magic Kingdom
You'll see cars lined up at a large toll booth. A Disney cast member staffs each open window. When it's your turn, let the attendant know that you're dropping guests off and don't intend to stay.
The attendant will point you toward the guest drop-off point for Magic Kingdom. You have a separate exit that brings you directly to where you need to go. The drop-off is a semi-circle where you can pull up and let your passengers get out or back in the car. You cannot park here.
As you approach, the lucky passengers who get to spend the day in the Magic Kingdom should gather their belongings and get ready to hop out. There will be a line of cars waiting to do the same, and you don't want to delay the start of anyone's magical day!
Exiting the Magic Kingdom
Here is where you'll need your phone's navigation or directions. As you follow signage for the Magic Kingdom exit, you'll have a few routes you can take. It's helpful if you know what you need ahead of time.
Follow the appropriate route, and you'll be away from the magic and on your way in no time!
Picking Up at Magic Kingdom
If you return to pick up your family members from the Magic Kingdom, you'll do so at the same place.
Be aware that the lines get long after the fireworks display and around the park closing. It's also the spot used for rideshare pickups.
We recommend finding a quiet place to park until your guests leave and head to the meeting point.
Frequently Asked Questions
Let's answer some questions you might still have about dropping off and picking up at Walt Disney World.
Where do you meet rideshares at the Magic Kingdom?
You'll meet rideshares (Uber, Lyft, and so on) at the guest pick-up and drop-off point at the Transportation and Ticket Center.
Does it cost money to drop off and pick up guests at the Magic Kingdom?
No, it's free to drop off and pick up. Just let the cast member at the toll booth know that's what you're doing.
How much does it cost to park at the Magic Kingdom?
Daily parking is available at the Magic Kingdom on a first-come, first-served basis. There is no short-term or hourly parking.
Disney can and does change its fees frequently, but parking for non-resort guests starts at $25 per day per vehicle. If you have a resort reservation, the hotel charges parking fees rather than the parks.
Do I need a theme park reservation to use the parking lots?
You should have one. The cast member at the toll booth may want to verify your park reservation. If you don't have one, you'll have to explain why you want to use the lot, and they may need approval from a supervisor.
For drop-offs, the cast member will almost certainly need to verify that at least one passenger has a park reservation. Have your MagicBand ready or your My Disney Experience app open.
How early before the park opening can I get dropped off?
Guests can typically enter the park and assemble on Main Street, U.S.A., 30-60 minutes before the park opens, though stores and attractions remain closed. People want to get a good spot for the official rope drop ceremony.
The parking lots officially open 90 minutes before park opening, although on busy days, sometimes the toll booths open earlier. You can always take a chance and try to arrive up to 120 minutes before the park opens.
Where can I find the Magic Kingdom's hours?
You can find park hours and more information on the My Disney Experience app. They also get posted on Disney's website.
Where are the guest drop-off points at the other theme parks?
The guest drop-off and pick-up locations for the other parks are as follows:
Follow signage to arrive at guest parking. You'll let the cast member know you're dropping off and follow their directions. It couldn't be easier, we promise!
Get Dropped off and Get Going at the Magic Kingdom
Thinking through and researching details like these is a great step in vacation preparation. It takes away some of the stress on the morning of your arrival. That makes it easy to get in the mood for magic!
Whether you're the driver or the lucky passenger, use our guide above to get ready to drop off at Magic Kingdom.
More about our TFVG Author