Hawaii is one travel destination on just about everyone's bucket list. The perfect weather year-round, warm ocean water, sandy beaches, and fascinating culture are sure to keep you entertained throughout your stay.
Many people assume the destination is reserved for romantic couples and newlyweds, but there are numerous places to visit with kids. Most islands are particularly equipped for family vacations featuring modern city-style amenities, water sports activities, and more.
We look at the best places to vacation in Hawaii with kids.
Oahu
Oahu is one of the most popular places families visit in Hawaii. The island boasts the best beaches (Kailua, Ko Olina), many tourist attractions, and historical sites. The town has such a rich culture; if you want to experience Hawaii's true origins, visit Oahu.
You'll hear the locals speaking pidgin English on Oahu's streets, and you'll see traces of the Polynesian culture borrowed from the Pacific.
Oahu also has a rich history exhibited by the historic landmarks dotting the island. The town is also the only place in the country affected by World War II.
In 1949, Japanese bombers flew over Pearl Harbor while dropping bombs, marking the beginning of war in the USA. A trip to Arizona Memorial helps you understand all the details of the war.
Things to Do with Kids in Oahu
Watch the waterfall at Waimea Valley
Go surfing at the North Shore of Oahu
Eat from the famous Giovanni's Shrimp Truck
Go snorkeling at Hanauma Bay
Swim with the Dolphins at the Dolphine Quest in Kahala Hotel
Go for train rides at the Hawaiian Railway Society
Learn how pineapples are grown at Dole Plantation
Go zip-lining at Kualoa Ranch
Maui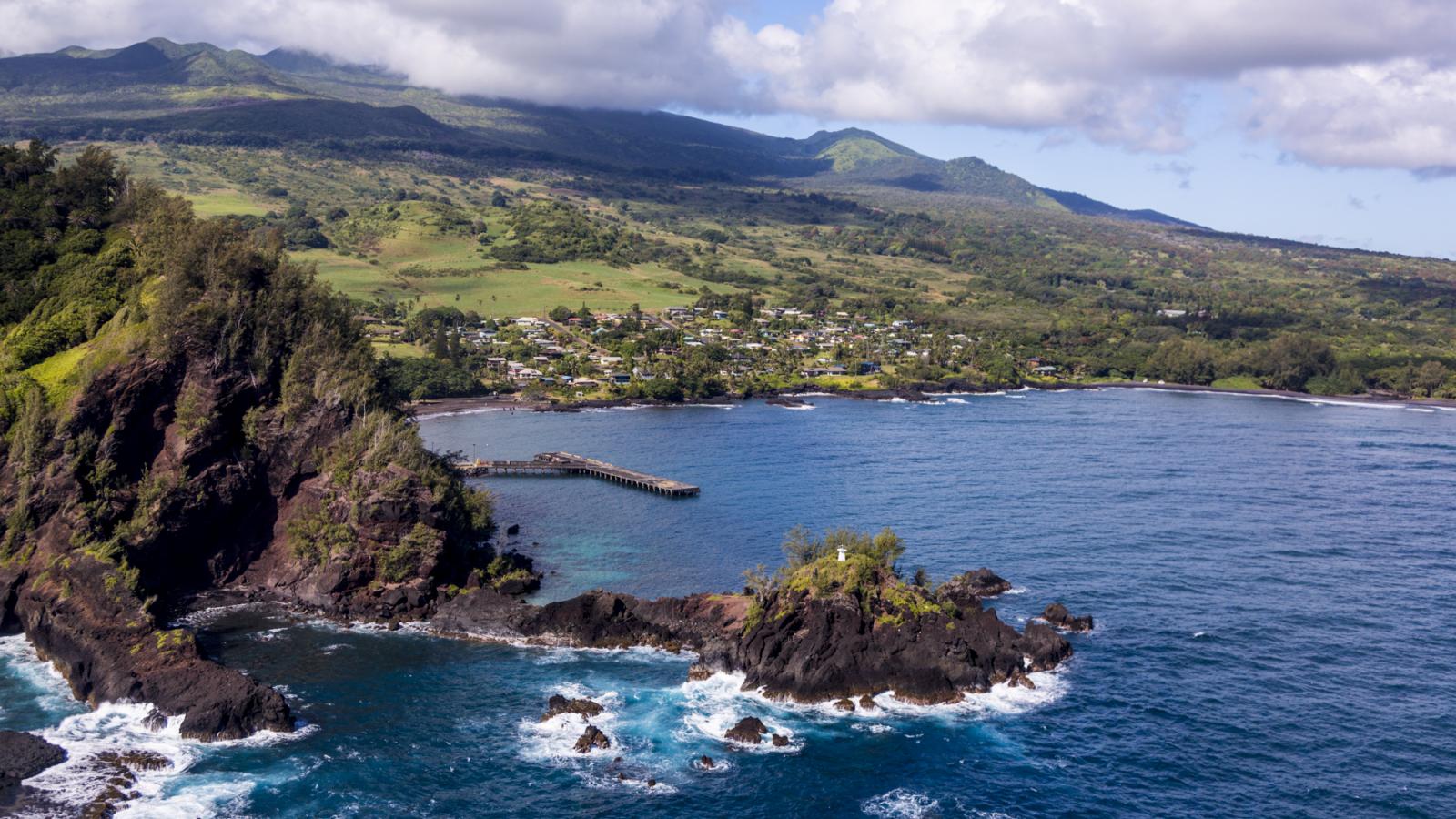 Many tourists can't decide between Maui and Oahu as both islands have the most kid-friendly attractions. The truth is Maui is a great spot for families looking for a mix of natural beauty and resort towns.
The town has a volcanic crater, stunning beaches, small towns, and green rolling hills. Maui is also home to three famous resorts, namely Ka'anapali, Wailea, and Lahaina, and they have tons of kid-friendly activities and on-site restaurants.
Maui also boasts a rich history attracting tourists worldwide. From the age-old ranching, whaling, and sugar industries to the legendary demi-god Maui, there's plenty for kids to discover here. Historic places like The Alexander & Balwin Sugar Museum and Haleki'i-Pihana State Monument have been visited by generations of Hawaii residents.
And if you're a foodie, Maui boasts many eateries that prepare food using the large bounty of tropical ingredients grown locally. The meat here is also sourced from upcountry pastures and day-boat fishing.
Your visit to Maui isn't complete without attending the traditional Hawaiian luau. There are numerous kid-friendly options, so you don't need to leave kids behind when attending one. The Old Lahaina Luau is the most popular, and it has a reputation for offering many hands-on activities for kids.
Kid-friendly Activities in Maui
Go for a hike to see the L'ao Needle
Visit Haleakala National Park
Watch the sunrise at Haleakala Crater
Go snorkeling at Molokini Crater
Take a Maui pineapple plantation
Tour the Maui Ocean Center
Go ziplining at the Maui zipline
Honolulu
If looking for a more urban appeal when visiting Oahu, Honolulu is the place to be. Being Hawaii's capital, Honolulu has a metropolitan vibe you won't find in Oahu. The nearby Waikiki neighborhood has a skyline of high-rises and luxurious resorts facing the white sandy beaches.
Honolulu is also home to several historic sites, including the Iolani palace and the US Arizona Memorial at Pearl Harbor National Memorial. The capital city has many kid-friendly places and activities too. The Sea Life Park on the island's east side is the most popular as it hosts a dolphin show. It allows you to get up close with different creatures living or depending on the sea for survival.
Pacific and Atlantic bottlenose dolphins showcase their antics as penguins clown around each other as trainers feed them. The park also has a kids' play area, restaurants, souvenir shops, and facilities for treating injured animals.
Another popular park is Kapiolani Park which stretches out from the famous Diamond Head Crater. It has many kid-friendly activities, a zoo, tennis and soccer games, a three-mile jogging course, and an archery range.
Although Honolulu has few natural resources, you'll find Hanauma Bay Nature Reserve the most fascinating. It has great snorkeling opportunities at its curved Bay, and kids get up close with a range of marine animals. The Bay also has an education center where you learn about Honolulu's conservation plan for preserving marine life.
Other Kid-friendly Activities
Go scuba diving, surfing, and bodyboarding at Magic Island
Play tennis and join a yacht club at Ala Moana Beach Park
Take an art class at the Honolulu Museum of Art
Go kayaking at Kaneohe
Learn about the ocean at Na Kama Kai
Play volleyball, racquetball, and pickleball at Fort DeRussy Beach Park
Hawaii Volcanoes National Park
The volcanoes are the most awe-inspiring wonders in Hawaii. The park sits on a vast 523-square mile and is home to Mauna Loa and Kilauea, the most active volcano on earth.
Kilauea has been erupting since 1983, with the most recent eruption happening in 2018. It lasted for over a month, destroying many homes and collapsing close to 2000 feet of crater summit. On the other hand, Mauna Loa is the highest mountain globally, towering 13,977 feet above the sea.
Two routes lead you to the park's main attractions. The first is Crater Rim Drive which leads you to the belly of the active Kilauea mountain. In fact, you can inhale the pungent sulfur scent of lava.
The park is also home to the famous Volcano House, one of the oldest lodges that give you a glance at the crater. Volcano Art Center is another place you want to visit when touring the park. It has a gallery dedicated to locals, classes and workshops, free guided hikes to the Niaulani rainforest, and hula performances.
How to Get to Hawaii Volcanoes National Park
You could rent a vehicle at Kona Airport and take a two-hour drive to the park or a 40-minute flight from Hilo Airport.
The Best Time to Visit Hawaii Volcanoes National Park
The best time to visit the park is during the winter months (November through to March). The park's proximity to the equator makes it warm year-round.
Other Places to Visit in Hawaii Volcanoes National Park
Thurston Lava Tube
Chain of Craters Road
Pu'u Loa Petroglyphs
Holei Sea arch
Kipuka Puaulu bird park
Kona Coffee Farms
Your Hawaii vacation should also be a learning experience for your kids. A tour of the famous Kona Coffee Farms allows them to learn about different Kona coffee blends, how it's grown and processed.
And if you're a coffee fanatic, it's an opportunity to enjoy a cup of coffee full of flavor. The sunny mornings and afternoons and the mineral-rich soil provide the perfect atmosphere for growing this coffee bean.
Coffee beans had been introduced to Hawaii in 1825 by Brazil. They thrived on Hawaii's tropical climate and soon spread across the islands. Later, Guatemalan coffee plants replaced Brazilian coffee, popularly known as Hawaiian coffee, including Kona.
Kona coffee didn't become a household name until the 1980s, following a rise in the gourmet coffee trend. Today it's found in supermarket shelves and specialty coffee houses worldwide.
Since then, different Kona coffee farms have been set up, the most popular being Thunder Mountain Coffee farm. Located in the cloud forest of Hualalai, the coffee farm is a perfect place for families to spend their morning.
Greenwell is another coffee farm with a deep history of coffee and samples for visitors to try different coffee varieties.
How to Get to Kona Coffee Farms
The directions may differ based on the coffee farm you want to visit. For example, if visiting Thunder Mountain Coffee farm from Waikoloa Resort, a 30-minute drive should take you there.
The Best Time to Visit
The best time to visit Kona Coffee Farms is between January and May. Since it's the rainy season for most parts of the country, including Hawaii, you can see the white, beautiful, blossoming coffee trees.
Other Places to Visit
Visit Daylight Mind Cafe
Go for coffee tasting at Kona Farm Direct on Alii Drive
Make a stop at the historic coffee stop in Uchida Farms
Enjoy a Starbucks experience at Kona Coffee and Tea Company
Kauai
This is another kid-friendly vacation destination in Hawaii. Also called the Garden Island, Kauai boasts lush landscapes and is one of the less crowded islands in the state. It's also one of the oldest islands in Hawaii, dating back to seven million years ago.
If you're hoping to bask in the sun at Kauai island, you might be disappointed because the island is wet year-round. Some parts of Mt. Wai'ale'ale, for example, receive an average rainfall of 9500mm.
The weather shouldn't be a bummer because you can still enjoy many activities with appropriate clothing (rain jacket, water shoes, windbreaker).
Your first stop should be at Lydgate Farms, where kids and adults are treated to a bowl of chocolate. The Farm Tour is equally amazing as kids enjoy large amounts of local Kauai fruit. A guide also explains the different types of Kauai, how to buy them, and the cost.
Another popular destination in Kauai is Hanapepe Swing Bridge. Hanapepe is a small beach town dotted with handmade furniture shops, small cafes, and art studios. The swinging bridge is the highlight of this town, a perfect combination of thrills and adventure. Kids enjoy its swaying action when crossing the bridge.
Glass Beach is another place your kids will enjoy exploring in Kauai. Although it's not a bewildering spectacle as it was once, kids still enjoy digging the sand looking for sea glass.
How to Get to Kauai
The best way to go to Kauai is to take a direct flight from the east or west coast hubs. Alternatively, drive from Honolulu International Airport.
The Best Time to Visit
The best time to visit Kauai is between April and June or September and November. The rainy season (December to March) is a great time, too, as it's the peak travel season to Kauai, but the flight and room rates are quite high.
Other Places to Visit in Kauai
Waimea Canyon Drive
Snorkeling at the Salt Pond Beach
Kayaking at Fern Grotto
Go hiking at Na Pali Coast Tour
Watch the sunset at Kilauea Lighthouse
The Big Island
If you're a nature buff, head to the Big Island. It is home to numerous natural attractions in Hawaii. Big Island was originally formed by five volcanoes, including Mauna Loa and Mauna Kea, which make up three-quarters of the island's surface.
The island is also known for its stunning waterfalls, exotic tropical climate, dense woodlands, and beautiful beaches. Tourists worldwide come here to surf the huge waves, explore the diverse ocean life, and snorkel among the bright coral fish.
And if you're visiting the island during Easter, you get to participate in the week-long Merrie Monarch Festival. The event was created to honor King David Kalakaua (also known as the Merrie Monarch) and is filled with hula performances, craft fairs, art exhibits, free music, cultural demonstrations, and more.
There's so much to see on the Big Island; you'd need a few vacations to explore all. The island is also home to the earlier discussed Hawaii Volcanoes National Park, the breathtaking Kona Coffee Farms, Waipio Valley, to mention a few.
Waipio Valley sits on the northeastern coast of the island, 50 miles north of Hilo, separating Kohala Mountains. A range of fruits also grow here, from avocadoes, bananas, grapefruit, papayas, and more decorating the valley's landscape.
Accessing the valley is an uphill task as the road is steep and a twist of sorts. In fact, car rental companies hardly allow tourists to drive down into the valley. If you must drive down the road, give way to cars ascending from the valley floor.
How to Get to Big Island
Two international airports will take you to the Big Island- Hilo International Airport and Kona International Airport. You can also take a 30-45 minute flight from Oahu.
The Best Time to Visit Big Island
The best time to visit Big Island is in September and November. Room rates a pretty reasonable during this period compared to the peak seasons of December to March. The climate is also pretty friendly throughout the year, with highs of 70s and lows of 80s.
Other Places to Visit
Visit Mauna Kea Observatory
See Kahuna Falls and Akaka Falls
Go snowboarding at Magic Sands Beach
Wander through Hawaii's Botanical Garden
Learn about the Island's traditions at Pu'uhona o Honaunau Nationa Historic Park
Kaanapali Beach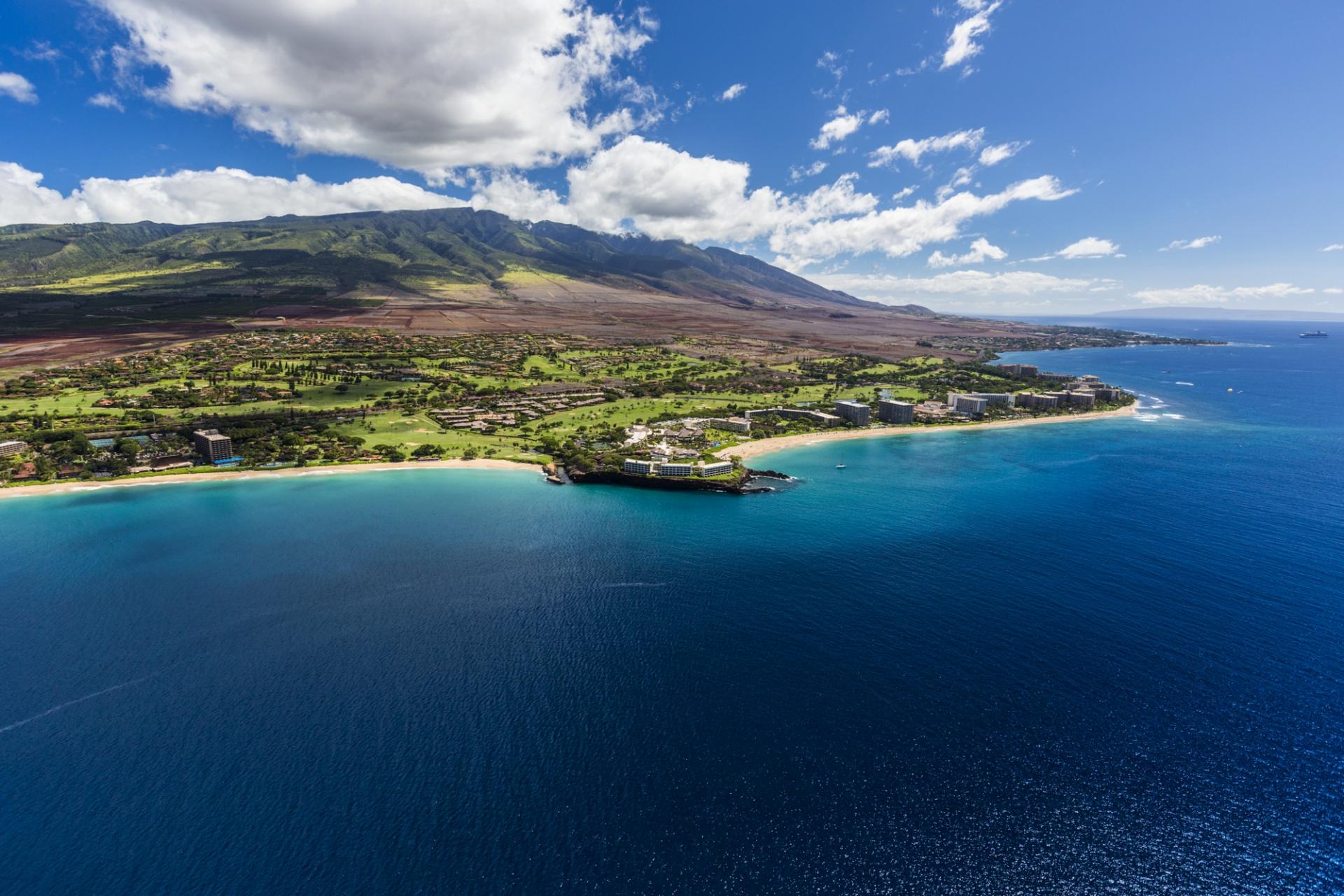 Located in the western part of Maui, Kaanapali is another vacation destination you don't want to miss out on. The beach boasts up to three miles of white sand and crystal clear water hence referred to as America's Best Beach.
Initially, Kaanapali beach was a go-to spot for royalties who ruled Maui but has transformed into a very laid-back area for vacationers over the years. The first beach resort, Kaanapali Beach Resort, was built in the 1960s, making it a model for resorts worldwide.
The beach has since grown as more investors have erected entertainment hubs and resorts. Today, Kaanapali beach is home to six condominium villages and hotels and an open-air Whalers Village home to a variety of restaurants, exceptional shops, and a famous museum.
The daily cliff ceremony is the most famous attraction on the beach, taking place on Kaanapali's northernmost cliffs (Black Rock and Puu Kekaa). It happens every evening and involves a cliff diver lighting the torch along the cliff and diving off the Black Rock cliff.
Of course, cliff jumping is a little risky for kids, so you want to head to the Kaanapali's popular art gallery – Maui Hands Art Gallery located at Hyatt Regency Resort and Spa. It is the closest to the beach and features Hawaii's finest jewelers, artists, potters, sculptors, glassblowers, and woodworkers.
Be sure to indulge in the mouthwatering Ululani's Hawaiian Shave Ice at Hyatt Regency too. The ice is prepared using different flavors, including almond, and is more palatable than the traditional snow cone. Kids can also order tropical fruit juices and banana, coconut, and pineapple cocktail combos.
You also want to make a pitstop at the famous Joey's Kitchen. Although it's a fast-food restaurant, the impressive menu comprises delicious lunch, breakfast, and dinner options.
How to Get to Kaanapali Beach
The beach is located two miles off Lahaina. Use highway 30 from Lahaina and head west. Public access signs should direct you to the beach.
Pro Tip: It's best to travel early because parking spots fill up fast.
The Best Time to Visit
Kaanapali Beach shares Maui's climate, which is warm year-round. However, the best time to visit is April, May, August, September, and early October. Demand for accommodation is moderate during this period hence less likely to experience congestion.
Other Kid-friendly Things to Do at Kaanapali Beach
Go for a whale watching tour
Snorkeling
Watch marine life at Maui Ocean Center
Go for a mermaid adventure
Horseback riding at Ironwood Ranch
Molokai
It's Hawaii's second-smallest island stretching 38 miles only. Unlike other Hawaiian islands, Molokai is rather laidback with few commercial attractions. It mainly appeals to adventure buffs and families that want to experience the Hawaiian culture in its true sense.
A cultural hike on Halawa Valley will kick your adrenaline before visiting Papohaku Beach, which has coral fishponds. Halawa Valley is the oldest Hawaiian settlement, and natives strive to preserve the valley's natural features.
Most of the valley is dotted with natural features after the 1946 tsunami reclaimed most land. Also, only a few families live here, and some of them offer guided cultural hikes to the valley.
Papohaku Beach, on the other hand, is the largest in Molokai and Hawaii. It stretches 100 yards offering lots of space to swim, sunbathe and go for a long run. Although most of the beach is deserted, you can hold barbecues, picnics, and camp at the park.
The island is also home to Kalaupapa National Historical Park, which sits at the base of some of the largest sea cliffs. It's remembered for quarantining patients who had Hansen's disease in 1866-1969. Many residents have since left the area, but the historic cemeteries, homes, and churches are still evident.
How to Get to Molokai
There are three ways of going to Molokai. You can take a 25-minute flight from Honolulu International Airport Commuter Terminal at Oahu, Molokai Airport, or Maui's Kahului Aiport.
The Best Time to Visit
You can visit Molokai at any time of the year because the weather is warm year-round. If planning to visit the beach when it's sunny and dry, it's best to travel from June to October when the average temperature is 84F.
Other Kid-friendly Things to Do
Horseback riding at Molokai Mule Ride
Visit Molokai Museum and Cultural Center
Swim at Dixie Maru Beach
Eat Pizza at Molokai Pizza Cafe
Taste delicious ice cream at Kamoi Snack-n-Go
Learn about Hawaii brants at Nene O Molokai
Enjoy a serving of the best pastries at Kanemistu Bakery
Visit the picturesque Halawa Tropical Flower Farm
Haleakala National Park
This national park should be part of your travel plans if visiting or staying in Maui. It sits on a vast 33,265-acre of land and is home to the dormant Haleakala volcano.
Haleakala park is divided into the coastal Kipahulu and the summit area. Each section has many outdoor activities, and hiking is the mainstay thanks to the long 35-mile trails dotted with rare plants, native birds, and photo ops.
The park is a popular skywatching destination, with tourists worldwide flocking here to witness the breathtaking view of the sunrise. They leave as early as 4.30 a.m. to drive up the summit. Be sure to make a reservation in advance to see the sunrise. You can still enter the park without a reservation later in the morning.
If the morning crowd is overwhelming, you can wait for the sunset or the nighttime sight of the planets, the moon, and the Milky Way on an Astrology Tour.
Another feature that attracts tourists to the park is the variety of flora and fauna here. In fact, over a million tourists visit the park every year to witness it.
The huge Haleakala Crater is another famous feature of the park. It was formed after the mountaintop was eroded and is now dotted with many volcanic features. Older kids might enjoy this feature more as it's accessible via two trails.
How to Go to Haleakala Park
Unfortunately, there's no public transportation to Haleakala Park. Visitors must drive by car or join a guided tour group. If you're driving, be sure to get enough fuel because the last place to get is in the town of Pukalani.
When to Visit Haleakala Park
The winter season (December to February) is the best time to visit the park. There are lots of activities to do which should keep the kids busy. If you're a bit budget-conscious, visit during the summer months because the rates are cheaper.
Road to Hana
Your Hawaiian vacation isn't complete without winding the long Road to Hana. Kids will enjoy watching the scenic views, including the Ho'okipa lookout, the town of Paia, and the Twin Falls.
The views are breathtaking, but nobody points out how long the road is. You'd need to start the journey as early as 6 a.m. to make all the stops and return home early. The best road stops are made at:
Paia: Paia is the first interesting stop on the 64-mile stretch. You'll find a health food supermarket called Mana Foods, where you can stock up on snacks. There's also a hot food bar where you can have lunch.
Ho'okipa Beach: The beach is a few miles past Paia. Here you get a good view of windsurfers and surfers riding on huge ocean waves.
Waikani Falls: It is located five minutes away from Hana. since there's no parking space here, you must drive at least 800 feet away and walk back to the bridge to see the falls.
Rainbow Eucalyptus trees: This stop isn't as popular as others but is worth adding to your travel itinerary. The unique trees have multi-colored barks that peel off to reveal new barks.
Ke'anae Arboretum: A 30–40 minute drive from the eucalyptus trees leads you to the arboretum. The trail leading up to the area is a little muddy and dotted with various trees, including papaya trees and a banyan tree.
The Best Time to Visit
The area shares the same climate as Maui; hence is warm year-round. However, it's best to start the journey early to cover as many stops as possible.
Other Stops
Ke'anae Peninsula viewpoint
Hana Snack Stand
Coconut Glens Ice-cream
Hana Lava Tube
Nahiku marketplace
Hana town
Final Thoughts
Whether you're visiting Hawaii for the first time or a regular visitor, you can never visit all the places in the state. From the historic Arizona Memorial in Oahu to the many pit stops at the Road to Hana and the vast Haleakala Park, there's so much to explore in Hawaii.
Be sure to enlist the help of a reliable travel partner too to help you plan and identify the best places to visit with kids.
More about our TFVG Author
A seasoned traveller, Dad, and avid sports tourist, James foundered The Family Vacation Guide to share his expert vacation experiences- especially when it comes to being a travelling family man.
Featured in Travel articles such as Travel + Leisure, TripSavvy and SFGate, you know you're reading some of the best vacation tips online.