Are you planning to explore the scenic Hawaiian islands this summer with your family? If you answered "Yes," then your senses are in for a delight as you explore the rich culture and beauty of this place.
If you are currently planning a family vacation on the islands, you may want to make your holiday reservations in the form of a full-fledged vacation package. These budget-friendly holiday packages can save you and your family a lot of expenses.
There are plenty of essential factors that you may want to keep in mind when choosing a package – and one of them is the cost of the entire vacation.
Therefore, if you are planning for your family vacation in Hawaii and wondering about the expenses, we can help you find out how much it will cost.
We will offer you an estimated list of expenses you might incur during your stay on the tropical island and how to precisely calculate the right amount for you and your family!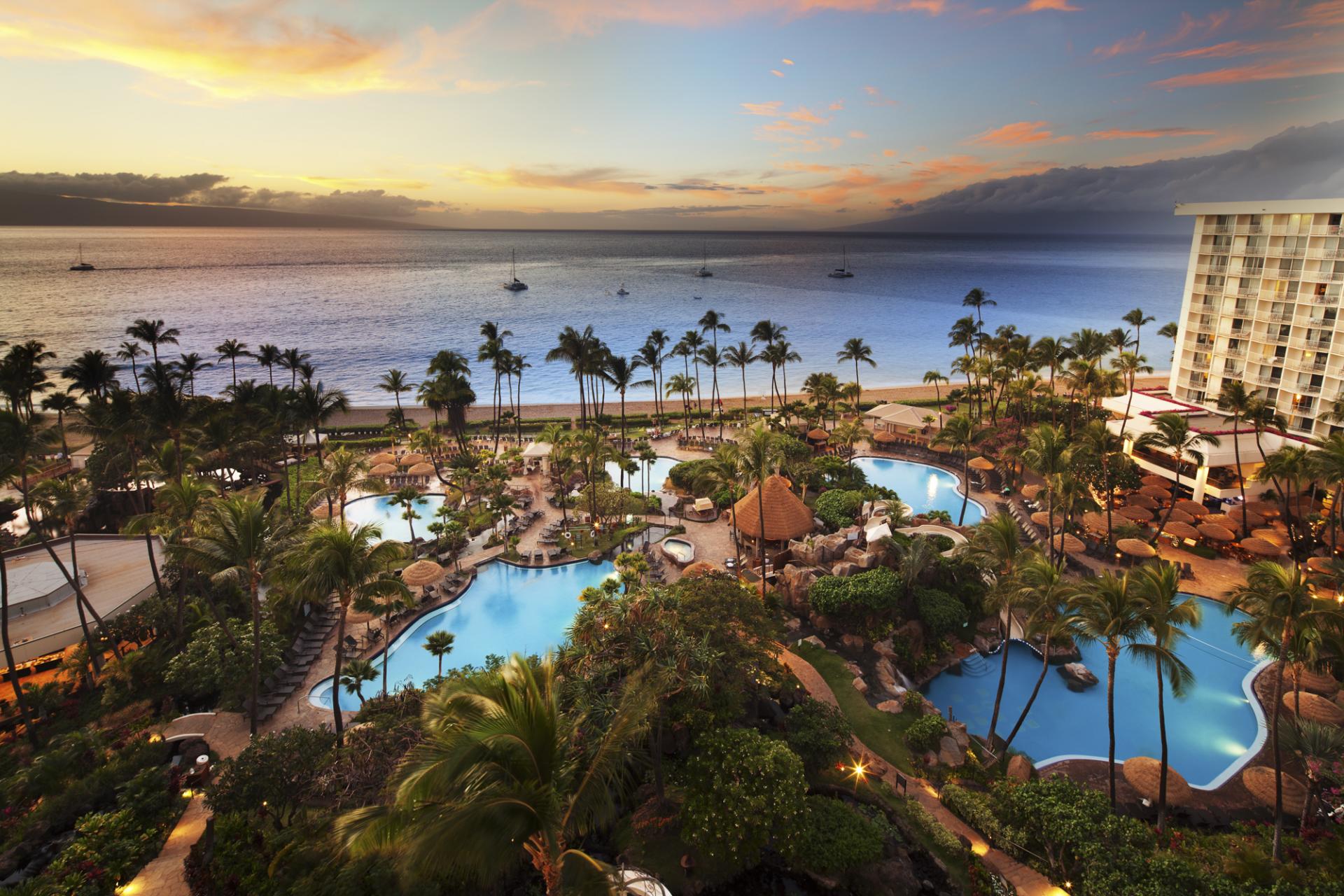 Selecting the Best Right Vacation Package
Selecting an economical vacation package is your first step to saving enough money for your vacation on the islands. Although you might be tempted to choose from a range of holiday packages, you must do your research thoroughly before settling for anything less.
Most Hawaii vacation packages come in distinct styles and forms. Many are designed specifically to match your preferences and stay options. For instance, if your family wants to trek and is looking forward to some adventure, you can certainly explore packages that offer exciting ridgeline hikes on Kauai and Oahu Island.
Likewise, if your family seeks peace, tranquility, and a relaxing vacation, you may opt for any Hawaii beach resort and spa vacation package.
In addition to customized holiday packages, several vacation packages provide you with more services. These most likely include the cost of hotel accommodations, dining, sightseeing and tourism, travel arrangements, including airfare, and a car rental.
While these kinds of Hawaii vacation packages are the ones most sought after, it is also viable to look for vacation packages that are practical, short, or that do not include as many arrangements as listed above.
For instance, some vacation packages only comprise air travel and overnight accommodations, while others only cover hotel accommodations and car rental. Knowing what kind of Hawaii vacation package you want will make it feasible to find the perfect one.
Calculating Costs for Your Budget-Friendly Vacation Package
Let's not deny that we are all looking for a vacation that offers full enjoyment at an optimal cost; perhaps it is one of the first questions that comes to mind when people start planning their Hawaii vacations – how much should the budget be?
Getting a Hawaii family vacation package can save you some money. However, not all packages are budget-friendly and economical. A few packages would be inexpensive if all reservations were made individually and, most importantly, done after careful research. 
To determine whether you are getting an excellent deal with a vacation package, you can compare it to the cost of your preferred package.
Apart from comparing the cost of different holiday packages, you can research the other factors contributing to more charges and decide whether you need them or not. Let us begin by looking at some of the essential factors.
Airfare
Flight fare will always remain a top priority in your Hawaii vacation budget plan. Flying is the most popular means of transportation to get to the island for many travelers and perhaps the only viable way we suggest doing so.
The alternate route is by ship or boat, which means you will be at sea for more than two days to and fro, wasting almost half of your vacation that could have been well-spent on the islands.
If you opt to fly to your destination for your family vacation, choose a credible tourist and travel portal that offers nominal flight rates to Hawaii to book your tickets. You can read user reviews if you are unsure about the portal's credibility.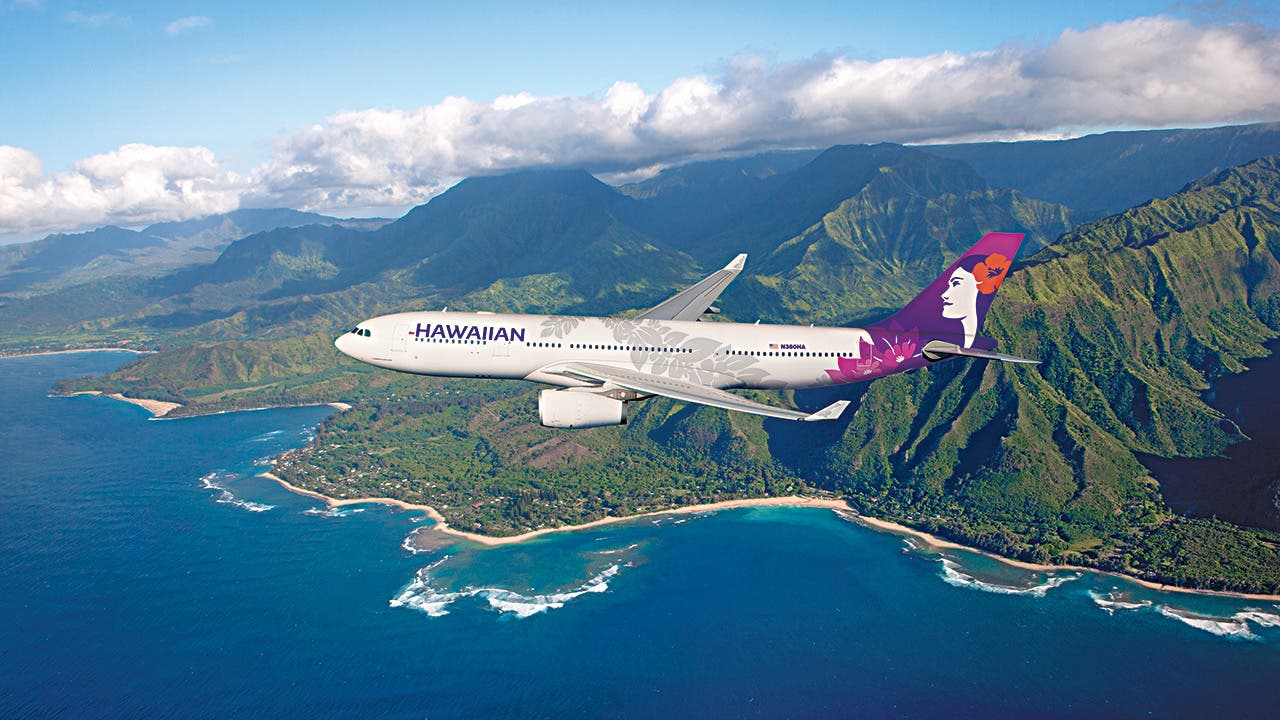 Another way is to browse Google Flights and render a quick search from your home location to Hawaii. You are only looking for an estimate of your flight expenses at this juncture. If you have planned months in advance and there are no flights for those dates, choose a date about three months out and get the cost for that time frame.
Once you have a rough estimate, we recommend adding at least $40 for one extra baggage. While it is all right to go entirely without any luggage, you will need at least one bag to carry souvenirs you may have bought from Hawaii.
Don't forget to calculate the taxes, additional fees, and upgrades associated with airfare. Many online travel portals calculate the net cost and present you with an exact fare.
If flying by WestJet or United Airlines, we suggest selecting an ideal place next to the main cabin (which will cost you $30 or more). Once you get all these additional costs sorted, add all this with your net cost of the flight for your gross airfare cost.
We have noticed round-trip planes that offer services as low as $500 and less from Nevada, so you can look out for such options when planning for your family vacation.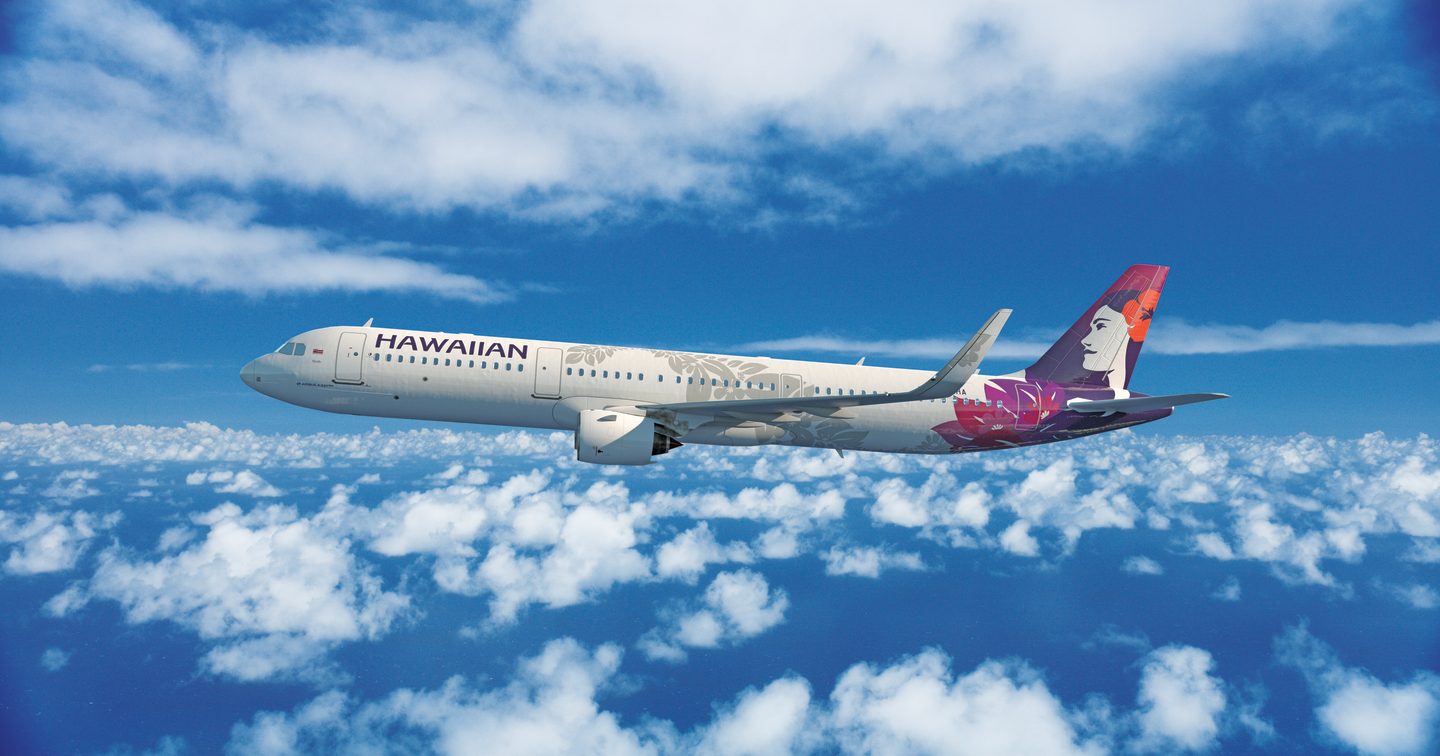 If you decide to choose Hawaiian Airlines, they have good seating facilities that can recline 180 degrees. If you have a budget that allows you to spend a little more than what was planned, that may be an ideal option so you and your family can arrive for your vacation all relaxed and fresh.
Why not check out our guide to which airlines fly to Hawaii?
Accommodation and Hotels
Once you have decided on the airfares, you will probably be planning a budget for your stay on the islands. Accommodations will never be a hassle in Hawaii as the island has several hotels, ranging from economical beach resorts to five-star luxury hotels. Whichever you may select for your family vacation, you will get good service because people from Hawaii are known for their hospitable and generous nature.
Based on the kind of vacation package you choose, there are plenty of options for where you want to spend your holidays in Hawaii. You can opt for luxury hotels, economic cabins, rental apartments, villas, timeshare rentals, motels, guest houses, or event camping cabanas. 
Why not check out our guide to the best family resorts in Hawaii for ideas and inspiration?
Suppose you choose to stay in a luxury beach resort. In that case, you can experience facilities and amenities such as having easy access to a swimming pool, being close to beaches, and savoring delectable seafood. If you plan to opt for a luxurious, hassle-free stay, you must keep in mind that your food budget might be a little higher.
For a good hotel in Hawaii, an average rate could be somewhere between $250 to $300 a night. Some hotels cost up to $200 or less, depending on your area.
However, if you seek the best features and commendable services, you could be looking at $650 or more. It is best to avoid skimping here, as you will spend ample time at this place.
We suggest looking for something within the range of $300 a night for at least two people. Don't forget about taxes and upgrades, as they can add another $50 to your accommodation cost.
Another feasible option is to rent a timeshare rental for your family vacation. Plenty of credible online pages offer 100% verified rentals according to your preference. Some even allow contacting the owner and settling the deal directly.
We strongly recommend choosing timeshare rentals as your ultimate accommodation choice. Timeshare rentals are spacious and budget-friendly. You get to cook your food or try out local Hawaiian cuisines in the kitchen. Most importantly, you won't need to maintain the property.
Other accommodation possibilities include condo rentals. You can book one online for around $200 or more, depending on the size of your family. This option is similar to a timeshare rental; you get your privacy and space. If you opt for this accommodation for your family vacation, you and your family will be able to have a private kitchen to prepare your breakfast and even pack a lunch or dinner to help you save on your food costs.
Lastly, there are a few options for camping and trekking. You can either choose to stay outdoors or book cabins, depending on the vacation package you select. Rules for camping are different for each package, so check where you want to camp and what those costs could be. Note that this may be the cheapest option.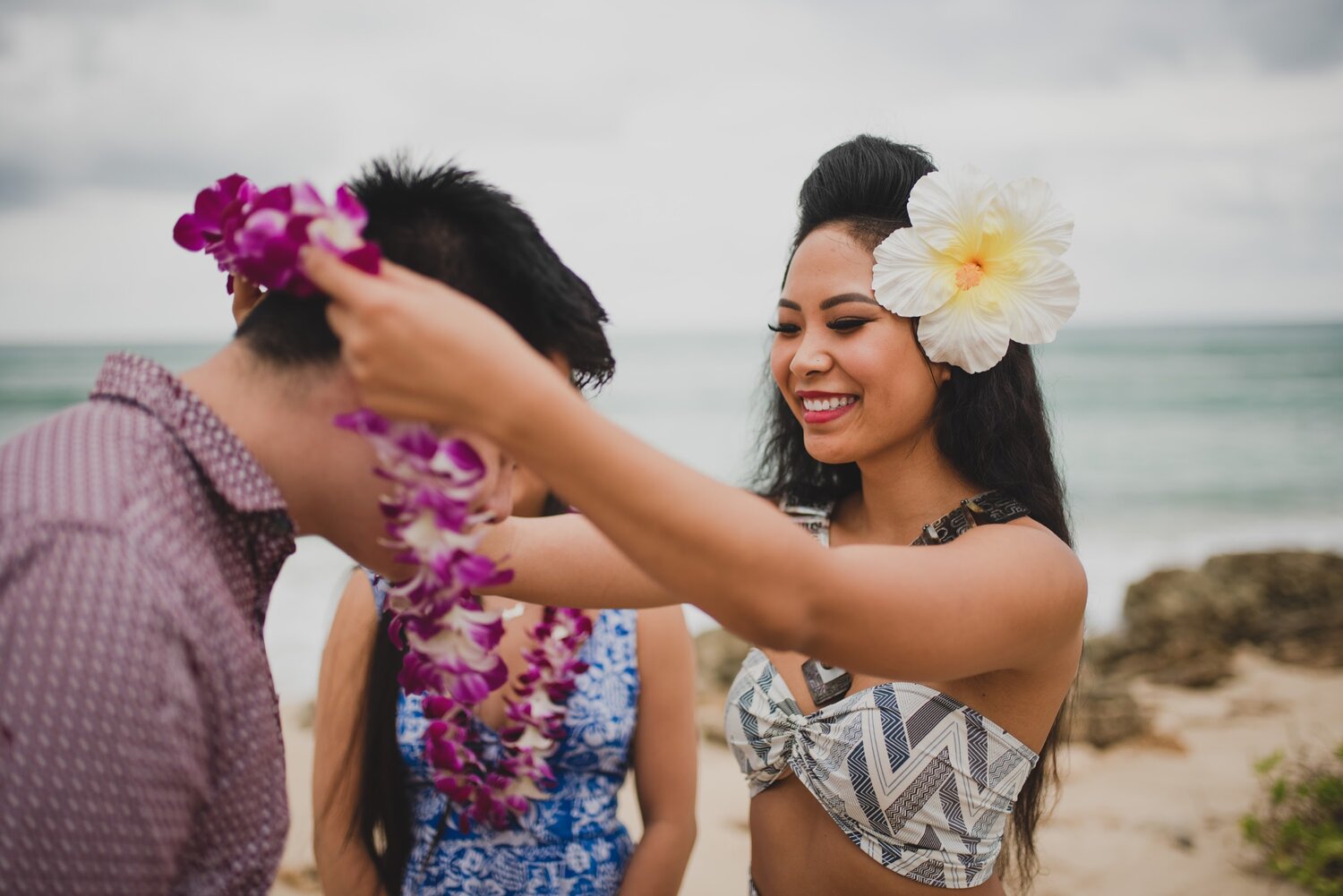 Hawaiian Lei Greetings
When vacationing in Hawaii, getting a traditional lei greeting at the airport for your family is a wonderful, must-have experience, especially if it is your first time on the islands. If you want to fully immerse yourself and your family in Hawaiian Polynesian culture, we definitely recommend this.
The lei represents a traditional welcoming greeting to guests on arrival on the island. It is also a common symbol of love, friendship, honor, congratulations, celebration, etc. Many tourists who plan to visit Hawaii choose to incorporate the lovely lei greeting as part of their entourage.
Although this doesn't come for free, you can consult your tour guide or travel company and ensure that you receive a lie greeting on arrival. Several vendors and hotels provide additional upgrades to the kind of lei you will get. Some are flowers, some shells, and some even have delicate vines and inedible nuts.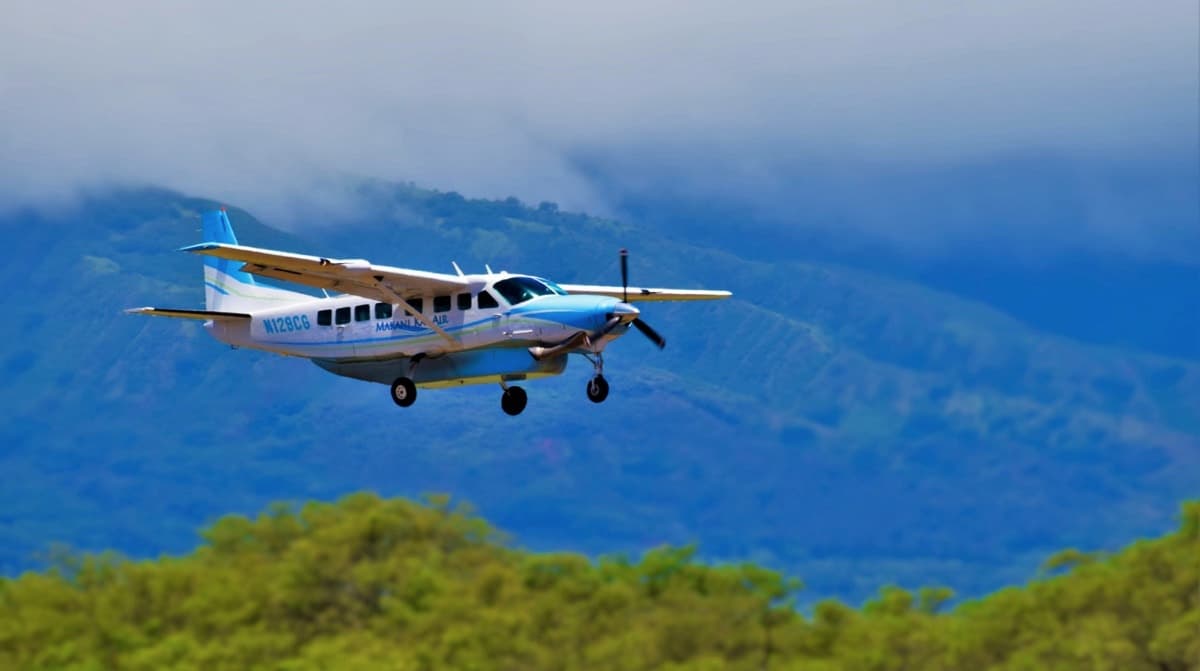 Inter-Island Flight
If you plan to visit more than one island in Hawaii, you must book inter-island flights. Besides, there is no means of conveyance between islands other than regular flights or hiring a private boat (which is an additional expense).
In the past, the only option to travel from one island to another was a ferry, but currently, that has been closed down due to the negative environmental impact on marine animals, including whales.
Unlike regular flights, the cost of inter-island flights is pretty reasonable, somewhere between $60 to $140 per flight. You can either pre-book online or directly book a flight with Makani Kai Air, Mokulele Airlines, Hawaiian Airlines, or Southwest Airlines.
In the past, travelers were only allowed to buy inter-travel flight tickets outside Oahu. However, nowadays, most flights offer the option to directly purchase tickets that will take you to the island that you are planning to visit. We strongly suggest this alternative in most cases.
Before purchasing any ticket, we recommend planning in advance when it comes to your inter-travel itinerary.
Note that the Molokai and Lanai islands may only offer a ferry system to travel. 
Transportation
Your journey to Hawaii doesn't end with booking flights alone – both international and inter-travel. Once you land in Hawaii, you will need a means of transportation to get around the island.
On specific trips, if you plan on booking your hotel in advance, you could most likely get a chauffeur-driven car to your destination (keep in mind that only a few hotels may offer this service). Likewise, in our experience, this may be a more expensive option. You wouldn't want to spend a lot of money just to get picked and dropped off at a specific location unless it's a business trip.
Our suggestion is to reserve a car rental online for your family. Booking car rentals online has its benefits – you get many credible options (along with a probable price offer). In addition, being able to drive your own rental car will provide you the freedom to tour the islands by yourself and visit multiple beaches, parks, and restaurants.
Car rental is a very competitive market on the islands. You can rent a mini car for about $600-$900 a week (about $350 approximately of this is taxes and additional service charges).
You can also rent a van for just over $800, which we suggest on some island tours, such as driving through the Hana highway along the coast.
If you plan on going anywhere backcountry or exploring the hills, a jeep would be an ideal option for your family.
Additional Driving Expenses, National Park Fees, and Fuel
Along with renting your vehicle, you will have other additional driving expenses. Although most Hawaii family vacation packages will include the majority of the costs, there are a few that you will have to bear by yourself. If you are parking at a hotel, you might have to pay a daily parking fee. Note that many places around the island charge for parking, as well.
If you plan on visiting any National Parks, you may have to pay an entrance fee. Usually, these are pretty low and economical. Hawaii's Volcanoes National Park and Haleakala National Park charge $30 per vehicle, $15 per motorcycle, and $15 per individual or bicycle. It is the current fee for all national parks across Hawaii.
In addition, the cost of fuel also plays an essential role in defining your budget. Depending on the kind of vehicle you rent, you will have to plan your fuel usage accordingly. Based on where you and your family are heading to or touring, you could expect an average of about $80 a day in fuel. It could increase if you are planning to drive on mountainous terrains.
We suggest calculating between $80 to $90 a day for the type of vehicle you drive with the extra fees.
Recreation and Activities
The Hawaiian Islands are known for their exceptional beauty and, by themselves, are a natural paradise, and as such, one would expect that the islands have their equal share of exciting adventure hikes.
The landscapes are diverse and phenomenal, with expansive cliff faces, beach shorelines, huge mountains, eroded canyons, volcanoes, exotic rainforests, hidden valleys, and deserts.
Your expenses could differ significantly if you plan to undertake an adventure hike or camping activities or whether you plan on taking helicopter tours on the island.
If you have plans to go for adventure activities on the island, you might be spending at least $120 to $200, depending on the type of activity you undertake. We suggest budgeting $300 per day for each person for activities such as snorkeling in the sea, Hawaiian luaus, camping, parasailing, whale watching tours, ziplining, hiking, and more.
Furthermore, you will need to expand your budget if you plan to undertake activities such as helicopter tours or visiting memorials and other cultural attractions on the island. Most public places like the Byodo-In Buddhist temple and Pearl Harbor National Memorial have admission tickets, which would cost about $1 to $4 per person.
You may be able to slightly reduce your activities budget if you and your family plan on spending more of your time on the beach. We suggest spending at least a day or two relaxing by the crystal-clear waters, or if you plan to go out exploring the islands on your driving tours.
We don't suggest you overbook your activities on the island, as this can be quite expensive and tiring. Therefore, make sure to plan for plenty of rest for your family, but allocate enough money to experience much of what Hawaii offers.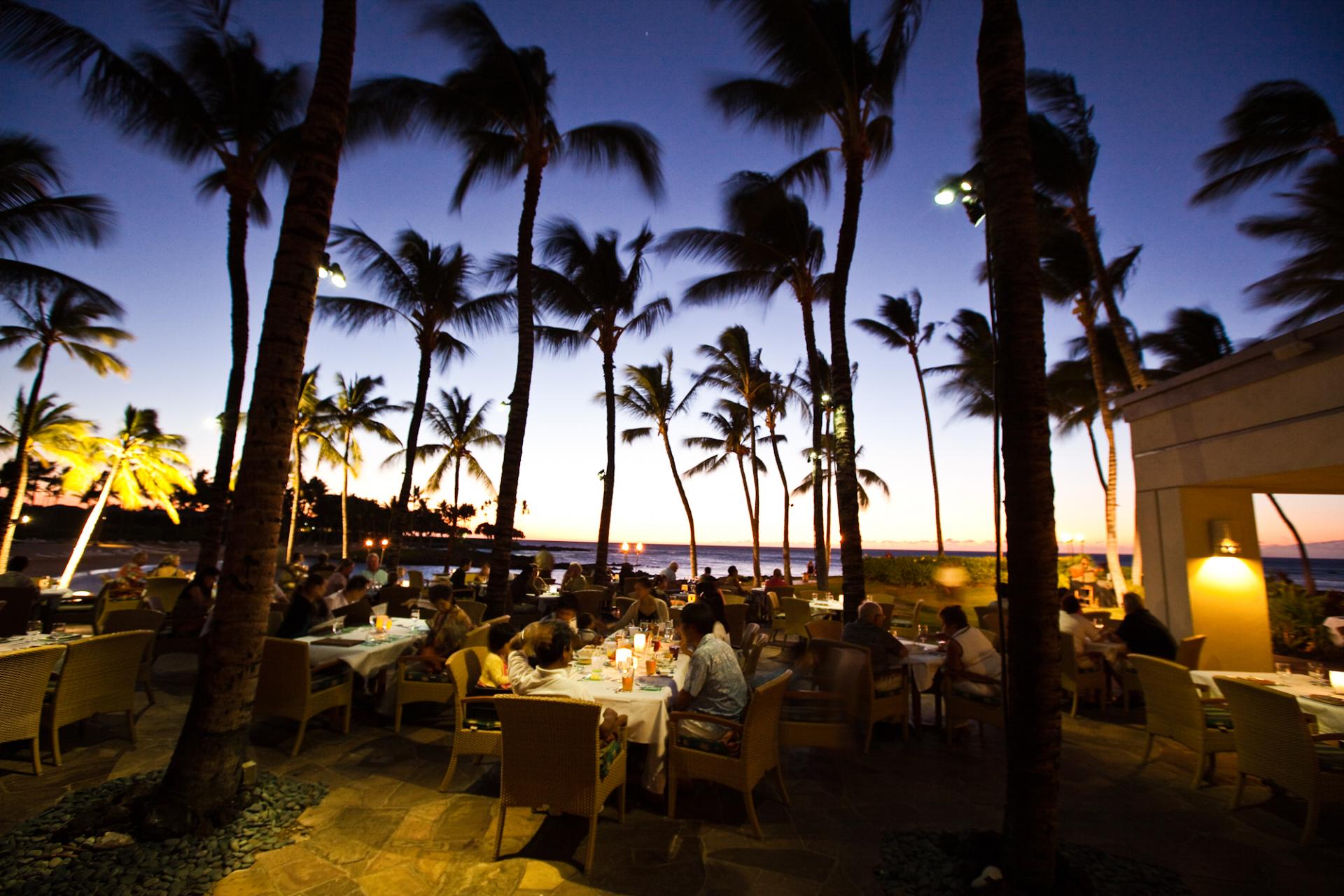 Food Arrangements
It is not enough to visit Hawaii for a family vacation without savoring its delicious culinary richness. Thanks to the rich blend of diverse cultures flowing into the island, it has one of the most versatile selections of culinary excellence. Hawaii has some excellent food options. They offer a variety of food dishes full of flavor, and it is a must that you and your family relish every local dish that is put in front of you.
Food expenses can differ depending on your choice and liking. Likewise, the cost of food at local stores can be exorbitant compared to your home country, so get ready to spend enough money on your food and drinks.
If you plan on tasting a variety of local meals and street food such as Huli Huli chicken, shave ice, loco moco, and poke, we suggest budgeting about $150 to $180 a day per person.
You can lower that if you are not keen on tasting outside food or if you have a kitchen in your place of accommodation, so you could prepare your breakfast and even pack a lunch for your family during your outings.
But we do strongly suggest savoring some Hawaiian food while you are here, as the food is a huge part of the experience and culture. Keep in mind that if you prepare some food at your lodging and consider that cost, you would still expect to allocate about $60 per person per day.
Food at luaus, campfires, and other trips might be budgeted in your activity costs, so you can also take that into account.
Supplies and Other Essentials
We recommend that you require a few things to bring with you. Carry items including water shoes, hiking sandals, snorkel masks, pain killers, swim shirts with UK protectors, and body lotions can be purchased on the island itself. Likewise, you can always buy a spare charger for your mobile and camera batteries and portable backpacks from the mainland.
Your budget depends entirely upon how you plan your Hawaii family vacation. It can be high or economical depending on your basic needs and demands.
Conclusion
So, how much does it cost to go to Hawaii on a family vacation?
The cost may depend on your family's preferences and budget. There are also many vacation packages to choose from.
However, to give you an estimate of the total expenditure, if you are a family of four and plan to stay in Hawaii for seven days and six nights, you would need between $8,000 to $20,000.
Depending on how much you want to spend, you can go for a tour package that provides all the fun options that you are looking forward to. If you are looking to save money, consider selecting an economical vacation package for your family.
So, what are you waiting for? Gear up to have a fantastic vacation!
More about our TFVG Author
A seasoned traveller, Dad, and avid sports tourist, James foundered The Family Vacation Guide to share his expert vacation experiences- especially when it comes to being a travelling family man.
Featured in Travel articles such as Travel + Leisure, TripSavvy and SFGate, you know you're reading some of the best vacation tips online.