Hawaii is a beautiful chain of islands known for sandy beaches, sparkling waters, and active volcanoes. Millions of tourists visit Hawaii every year. If you're looking to visit Hawaii, you want to make sure you choose the right time of year. No one wants to plan and pay for a vacation only to discover they're visiting during bad weather or when everything is closed.
If you're planning on visiting Hawaii in May, you're in luck; May is one of the best months to visit Hawaii.
While Hawaii generally has good weather and activities year-round, you'll have the best time traveling in late spring or early fall.
Visiting Hawaii in May
Several factors come together to make May the perfect month to visit Hawaii. These include good weather, low tourism, and low costs.
Hawaii Weather in May
While most of the United States deals with rainy springs, the same is not true for Hawaii. It's in the tropics, so it does rain sometimes, but May is not particularly rainy. The average rainfall for May is about three-quarters of an inch, far less than the almost three inches the islands get during the rainy season.
May also has some of the best temperatures of the year. The average high is 83°F, and the low is 69°F. These temperatures are between those of the hottest part of the year, with an average high of 86°F and average low of 72°F, and the cooler part, with an average high of 80°F and low of 65°F. It's perfect beach weather, but still not too hot for hiking.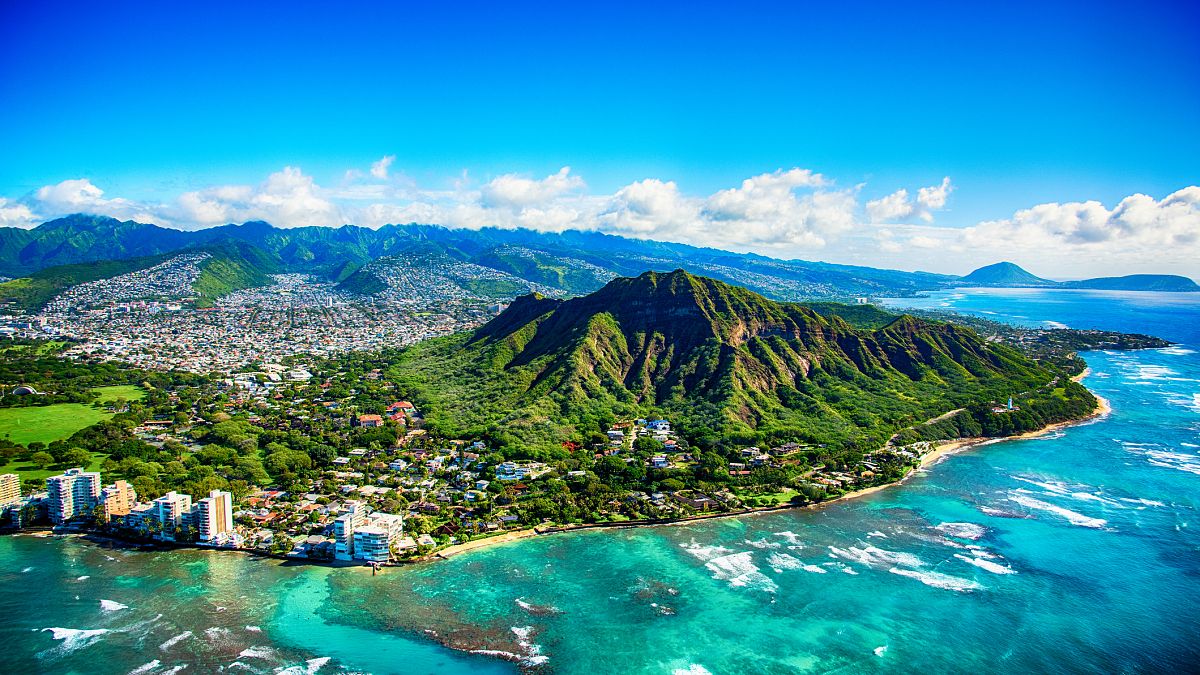 Hawaii Crowds in May
Despite the beautiful weather in May, it's one of the least busy months for Hawaiian tourism. A few things may contribute to lower tourism. For example, families may hold off until summer, when the kids finish school for the year. There's also the idea that spring weather is rainy weather. Even though that's not true in Hawaii, you might assume it would be rainy if you didn't know any better.
In 2018, pre-pandemic, May saw 796,178 visitors to Hawaii. That's not the lowest, which sat at 716,055 for the month, but not nearly the highest, which saw 935,017. Tourism was lower, especially on some of the larger islands. Oahu welcomed 488,432 travelers that May, the second-lowest month of the year, while the busiest month welcomed 532,501.
However, there are two times of the month when May is much busier: the first week of May and Memorial Weekend. The first week of May is popular with Japanese tourists as they celebrate Golden Week, a week that contains several national holidays. Memorial Weekend is a popular time to visit due to the long restful weekend in the United States and to commemorate Pearl Harbor at the naval station is in Oahu.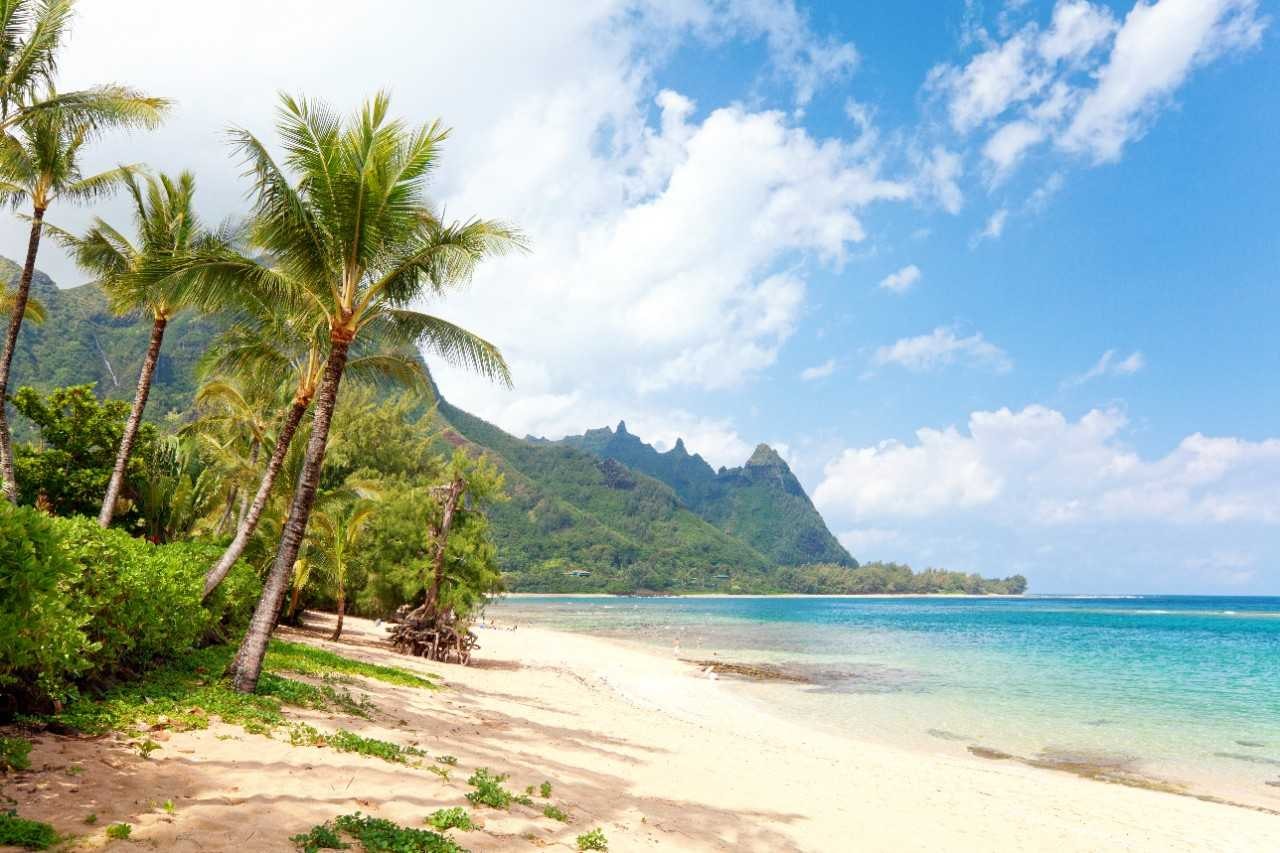 Hawaii Travel Costs in May
Because Hawaii isn't as busy a month, travel costs tend to be lower. For example, in 2018, the average cost for a hotel in May was $256.00 a night, though luxury hotels could go up to $492.00 per night, and budget hotels could go as low as $256.00 per night. The lowest month that year averaged $249.00 per night, while the most expensive came in at an average of $332.00 per night.
Unfortunately, flight costs are much harder to predict than hotel costs and may fluctuate constantly. Flight costs will also vary depending on where you're flying from. As such, there really is no way to predict the "best time" to fly to Hawaii.
Things to Do in Hawaii in May
Despite lower-than-average tourism, the beautiful weather means abundant activities and events for your May vacation.
Why not check out our guide to the best family things to do in Hawaii for inspiration?
Events in Hawaii in May
Several festivals occur during the month of may in Hawaii. These include:
Activities in Hawaii in May
Hawaii isn't just beaches and shopping though you can quickly fill your whole vacation with those two things alone. There's plenty more to do and see when you visit in May: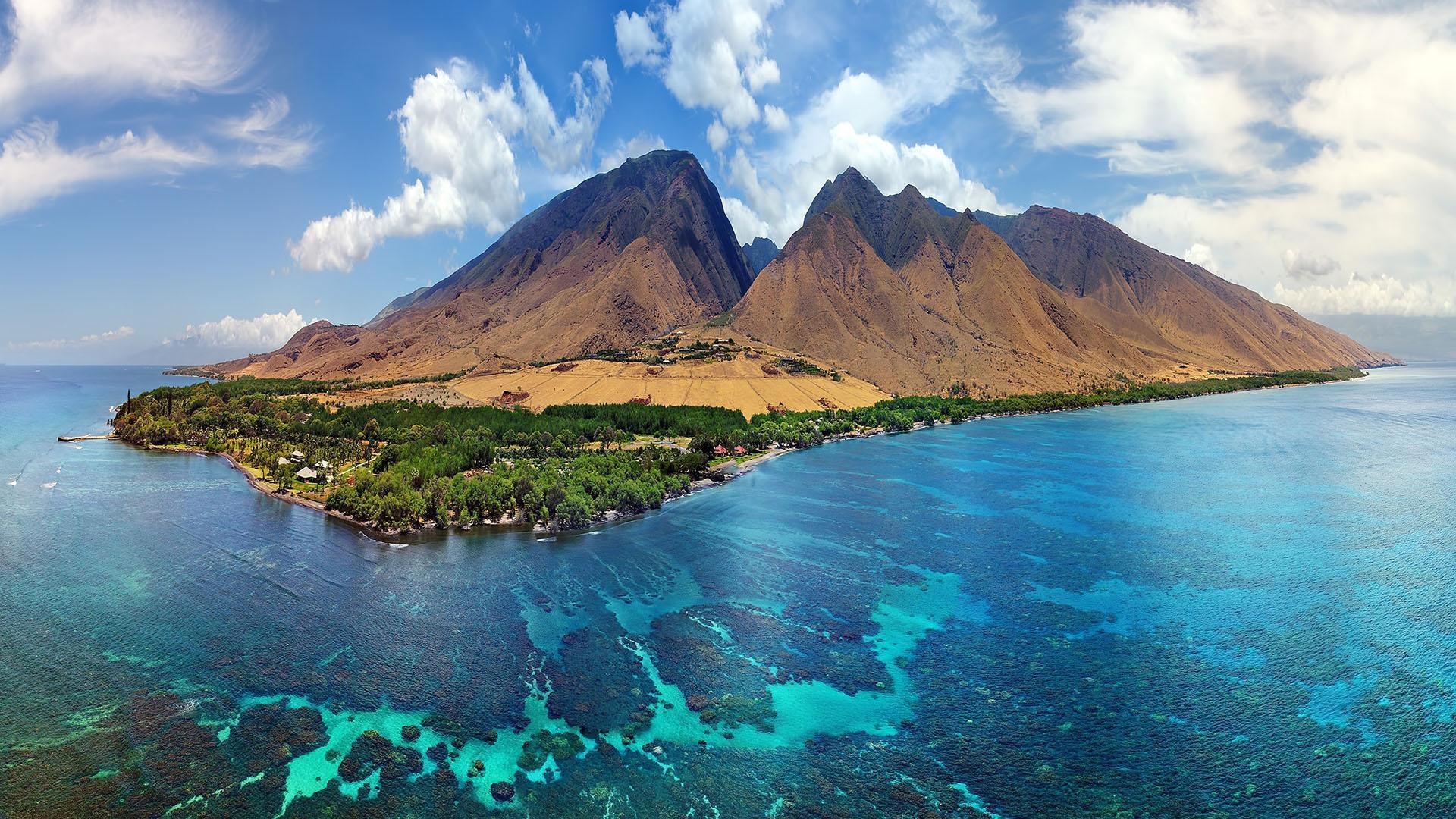 Best and Worst Times for Weather in Hawaii
May has some of the absolute best weather in Hawaii, with ideal temperatures and little rain. However, if you're considering other vacation months, it's helpful to know the overall weather patterns of Hawaii.
Hawaii gets rain but doesn't often get tropical storms or hurricanes. The natural disasters you would most likely encounter on your trip are earthquakes or active volcanoes. While these phenomena aren't seasonal, you can keep track of the area's current status on the U.S. Geological Survey website.
Hawaii currently has six active volcanoes. These are:
Kīlauea, Hawaii Island (within Volcanoes National Park)
Mauna Loa, Hawaii Island (also within Volcanoes National Park)
Hualālai, Hawaii Island
Mauna Kea, Hawaii Island
Kama'ehuakanaloa (formerly Lō'ihi Seamount), underwater off the southeast coast of Hawaii Island
Haleakalā, Maui's only active volcano
Despite the rarity of storms or hurricanes, Hawaii is still within the tropics and has rainy and dry seasons. The rainy season in Hawaii is from November to March. Rainfall averages between two to three inches per month during this stretch, with December being the rainiest with an average of 2.85 inches.
Summertime offers the driest months. May through September see less than an inch per month on average. June and August typically see the least rainfall, with less than half an inch per month.
The driest months are also some of the hottest months; June through October average temperatures over 85°F. August often has the highest temperatures, highs of 88.9°F and lows of 74.7°F.
Temperatures drop in the rainy season. The lowest temperatures typically occur in February, with an average high of 80.7°F and an average low of 65.4°F.
Because May occurs as the windy season transitions into the dry season, visitors will enjoy warm, beach-friendly weather and little rain during this time.
Best and Worst Times for Crowds in Hawaii
Hawaii has the potential to be crowded no matter what month you travel. However, the times when travel to the islands is highest are summer, the winter holiday season, holiday weekends, and school breaks.
July is often the busiest time for tourism in Hawaii; in 2018, July saw 934,265 visitors. After July, tourism often slowly drops until October, when it starts to rise again and culminates in a peak running from the middle of December through the first week of January. December of 2018 saw 883,453 visitors come through.
Tourism drops sharply after the New Year holiday but sees a sharp peak in March during the typical spring break season. March of 2018 brought in 883,424 visitors. After the spring break rush, tourism lulls in April before slowly rising until the July peak.
May falls in that period as travel is just starting to pick up. It's not the slowest time, but also not nearly as busy as peak times.
Best and Worst Times for Cost
As with tourism in general, you'll often find the lowest costs associated with the least busy periods. Typically, October has the least expensive hotels; in 2018, the average hotel cost per night was $249.00. November followed with an average of $251.00 per night, then May with an average of $256.00 per night.
The most expensive month to travel in 2018 was January, with prices averaging $299.00 per night. Following that was July, at $295.00 per night, then March with $292.00 per night. Note that these are all pre-pandemic costs, and while the actual cost per night will likely differ, the seasonal cost changes will likely be about the same.
Best Times for Specific Activities
Hawaii offers so much for visitors to do and see, but a trip in July could yield vastly different activities than a trip in December. Due to seasonal changes, not every activity is available every month.
The Best Time of Year for Snorkeling and Diving
The best time of year for snorkeling and diving is generally the summer, but it will depend on where you plan to be. Summer often means fewer waves, but that's not true for all parts of the island chain.
Winter months bring in large waves from the Bering Sea, meaning snorkeling on the northern and eastern parts of the islands isn't as feasible. Meanwhile, in summer, tropical storms can cause volatility in the water on the southern and western sides of the islands.
You'll still want to stay mainly on the southern shores in May. At this time, Kauai often has good snorkeling and diving weather at Poipu Beach and Salt Pond Beach Park. The water will also be warm and inviting.
The Best Time of Year for Surfing
Like snorkeling and diving, the best time of year for surfing will depend on what beach you're at. If it's good snorkeling weather, it's not going to be good surfing weather and vice versa. As a result, you'll have the most options in the winter months.
The Best Time of Year for Fishing
Once again, this will depend on what waters you plan to be in. The best time of year for fishing also depends on what you're hoping to catch. For example, you'll have great luck catching bigeye tuna in January but not as much luck with pacific sailfish.
If you're just fishing for fun, you can catch tropical fish nearly every month. In May, you have the chance to catch:
Bigeye tuna- best on Maui and Kauai, fair on the Big Island
Black marlin- fair on Oahu and the Big Island
Mahi mahi- best on Oahu and Maui, good on Kauai, and fair from the Big Island
Pacific blue marlin- best from Maui and Kauai, good on Oahu, fair on the Big Island
Yellowfin tuna- best on Maui and Kauai, good on Oahu, fair on the Big Island
Pacific sailfish- okay on Maui and the Big Island
Skipjack tuna- best on Maui and Kauai, good on Oahu and the Big Island
Striped marlin- best on Maui and Kauai, okay on Oahu and the Big Island
Wahoo- best on Maui, Kauai, and the Big Island, okay on Oahu
The Best Time for Hiking
While you can hike in Hawaii year-round, the most temperate times are in the spring and fall. Temperatures aren't too high, but it's not too wet either – this means May is ideal for hiking, whether you're hitting the trail or heading up to Volcanoes National Park.
Best Time for Whale Watching
Humpback whales travel from the Gulf of Alaska to Hawaii, and the best time to see these visitors are December through May. However, you'll likely have the best whale-watching experience in the middle, like February or March.
Should You Travel to Hawaii in May?
May is one of the best times to travel to Hawaii. Temperatures are warm but not hot, and rainfall is minimal, meaning you can hike, fish, and relax on the beach. Tourism is low in May, and as a result, hotels are less expensive. Almost all activities are available in May, making it the perfect month to vacation in Hawaii.
More about our TFVG Author
A seasoned traveller, Dad, and avid sports tourist, James foundered The Family Vacation Guide to share his expert vacation experiences- especially when it comes to being a travelling family man.
Featured in Travel articles such as Travel + Leisure, TripSavvy and SFGate, you know you're reading some of the best vacation tips online.