For lovers of science and thrill-seekers alike, few things are as exciting as volcanoes! Hawaii hosts some of the most beautiful and impressive volcanoes in the world, both active and dormant.
If you're planning a trip to Hawaii, you won't want to miss the opportunity to see one of these natural wonders and learn about the science and history behind them. Thankfully, there are many spread out across the islands.
So, for those who decide they want to put a little more adrenaline into their Hawaii trip, here's everything you should know about seeing volcanoes in Hawaii.
How Many Active Volcanoes Are There in Hawaii?
Did you know that Hawaii itself exists thanks to volcanoes? It's thought that underwater volcanoes erupted and pushed the land out of the sea. For a landscape that owes so much to these natural wonders, Hawaii is a prime place to see them in action.
In all, there are six active volcanoes in Hawaii, and of these, two are some of the most active volcanoes in the whole world. Both of them, Kilauea and Maunaloa, as well as the majority of other volcanoes on the island, are shield volcanoes.
Shield volcanoes build up mountains around them over time with their lava flow. The result is a gentle slope that acts as a shield around the volcano itself. Because of this, Hawaii's landscape is dominated by large mountains that conceal these natural wonders inside.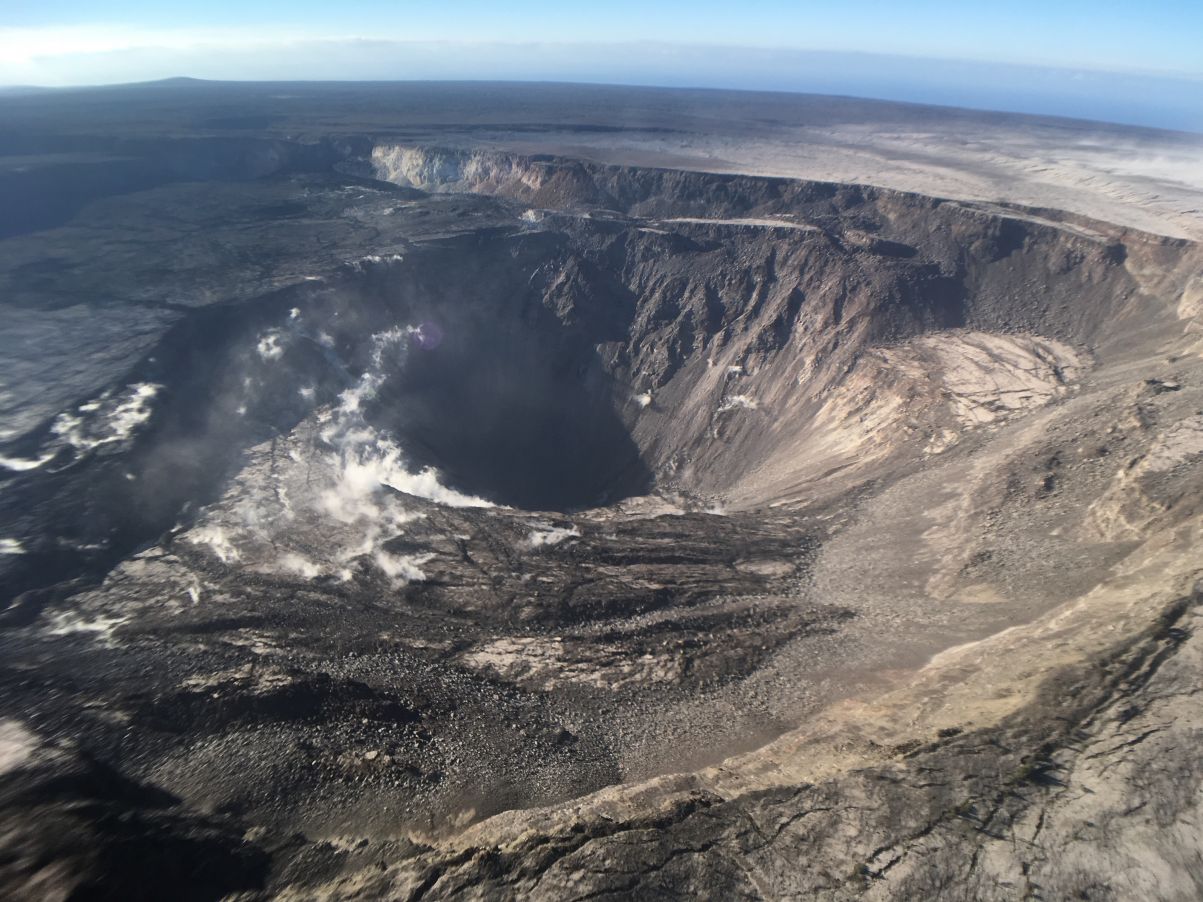 Volcanoes on The Big Island
The majority of Hawaii's volcanoes can be found on the Big Island or the Island of Hawaii. Volcanoes in the area of Hawaii are strange because the location is so far from the tectonic plate boundaries that normally produce volcanoes.
However, the Hawaiian area shifts with the Pacific plate very slowly over a hotspot deep within the Earth's mantle. The Big Island is positioned over this hotspot more than the other islands, making it a prime location for active volcanoes.
Kilauea
This monster is Hawaii's most active volcano. In fact, the volcano had nearly continuous activity from 1983 to 2018. However, it's not the state's biggest, nor is it the oldest. It's a small section of the larger Maunaloa volcano mountain area, but it's actually in a separate volcano chain altogether and has its own magma-tapping system.
Although the volcano has erupted 34 times since 1952, its continuous activity in more recent decades has not been explosive. Instead, it can be best summarized as an overflow of lava that often creates lakes or sometimes lava fountains.
New lava lakes were created this way in 2008 and 2020 most recently, but often these lakes drain of lava once the activity subsides.
Historically, Hawaiians honor Kilauea as the home of Pele, the goddess of volcanoes. The mythology states that her home is in the Halemaumau crater at the peak of Kilauea. Because the islands were thought to be created by volcanoes, the deity is considered very important.
Although the volcano ceased erupting as of May 26, 2021, it's still a great place to visit and appreciate. 
Mauna Loa
As a shield volcano, Maunaloa is far larger than it seems at first glance. Taking up at least half of the Big Island, it's the largest volcano in the whole world. Since 1843, it's erupted 33 times, making it one of the most active volcanoes in the world as well.
Unlike recent eruptions of Kilauea, Maunaloa is known for more intense eruptions with larger flow volumes. In its eruptions since 1868, its lava has flowed into the ocean eight times.
The components of Maunaloa's lava contribute to its easy-flowing nature. The lava is basaltic, meaning that it has a low silica content and a low viscosity. These components make basaltic lava fast-flowing from vents. When it cools, it hardens into dark, smooth rock that is easily recognizable around the island.
Because of its location in a lava-flow-risk zone, the town of Hilo has been threatened at multiple points in its history by this volcano, and though individual homes have been destroyed, the town has never been directly hit.
Despite the volcano's risky history, hikers can traverse it all the way up to the summit, although the climb is steep and can be treacherous.
Mauna Kea
Short for Mauna a Wakea, the dormant Mauna Kea volcano is still the highest peak in the state of Hawaii. It covers a vast area of the island; in fact, most of the area uncovered by Maunaloa is claimed by Mauna Kea.
It's thought to be over 4500 years old and, although it was a shield volcano at one time, has quieted down into dormancy. The lack of a caldera, which includes volcanic vents, at the crest of the mountain, the lack of fissure vents that travel from the summit, and the steeper shape compared to the active volcanoes confirm Mauna Kea's dormant status.
This doesn't mean, though, that Mauna Kea is totally inactive. There is still a magma supply, albeit a more viscous one that has a different composition than the active volcanoes and poses no real threat.
Mauna Kea means "White Mountain" but is also thought to be short for Mauna a Wakea, which alludes to the volcano's supposed origins as the first-born mountain between Papa and Wakea, the chief deities, and creators in the Hawaiian tradition.
The summit of this dormant volcano, because of the conditions created by its topography, is a popular and very successful spot for monitoring astronomy. Although the astronomical stations are not open to visitors, tourists can hike to the summit and enjoy the view and the history of this millennia-old wonder.
Hualalai
Another active volcano on the Big Island, Hualalai, is located the furthest to the west. It differs from the other five volcanoes that form the big island in that it's somewhat of a mystery: it's classified as active, but it hasn't actively erupted in at least 2000 years.
Still, given the composition of its lava, it's inevitable that it will erupt at some point, and many experts think it will be soon: sometime within the next century. 
Its relative quietness through the centuries has caused the area around it to be built up with a variety of industries: there are nature reserves, towns, and tourist attractions like resorts and hotels in the immediate area.
Another result of its lack of eruption has been its development as a popular hiking attraction. Many visitors take the time to appreciate the nature reserves near the mountain's summit. Besides that, there are plenty of collapsed craters and native vegetation to explore and appreciate.
Although the path is steep and around six and a half miles of nonstop uphill trails, the trip to the top is worth it, as the view overlooks the ocean and another natural reserve.
Volcanoes on Maui
Although there are many small and inactive volcanoes on Maui, it has only one active volcano, and if you like volcanoes, this one is not to be missed!
Mount Haleakala
This volcano's name translates to "House of the Sun," and the majestic-sounding title is for good reason. This volcano sits within Haleakala National Park at an altitude of 10,000 feet. 
The volcano is still considered active, although its recent eruptions were around 400 and 600 years ago. Its eruptions within the last 1000 years have created lava flow that still classifies it as active. But despite this, the area around it has still grown and flourished with activity.
Not only is the park around it a popular place for tourists, but the volcano is a popular hiking spot, and small farm communities called "up-country" communities thrive along the slopes. You'll find wineries and distilleries, lavender farms, and even pineapple farms all flourishing.
If you're not feeling up to hiking or biking up to the summit, the park allows visitors to drive up to the top to still enjoy the incredible view.
If you feel like risking an ascent of the largest "dormant" volcano in the world, then make plans to spend the day in Haleakala National Park and enjoy the beautiful and diverse ecosystems that make this volcano so special.
Where Should You Stay To Visit a Volcano in Hawaii?
The first step to planning out your trip to Hawaii is to determine which volcanoes you want to see the most. Because the most popular ones are all within a reasonable distance of each other, you can make plans to see them all in one trip if you pick the right location to stay at.
It makes the most sense to stay close to Hawaii's volcano chain, which runs along the corresponding Hawaiian-Emperor Seamount chain along the Pacific Ocean. Thankfully, tourism has flourished around these spots, and there are plenty of places to stay near Hawaii's Volcano National Park.
If you want to absorb some history and thrill, pick a hotel in Hilo, which is very close to a number of notable volcanoes. Volcano Village is another aptly named town that offers a wide variety of hotels catering to volcano tourism.
The Volcano House, in particular, is thought to be Hawaii's oldest hotel and sits within the borders of Volcano National Park. Built-in 1846, it's historic as well as at a prime location for exploring the amazing national park.
Everything You Need To Know About Volcano National Park
The park itself is a crucial part of any volcano lovers' trip to Hawaii. Located on the Big Island, this park encompasses Hawaii's two most active volcanoes, Maunaloa and Kilauea. But it offers far more attractions than this.
From the Jaggar Museum, guests can take in all things about the history and science of volcanoes and how indispensable they are to the Hawaiian landscape. The museum offers an overlook of the famous crater in which Pele is said to live.
The park also offers gift shops and information stations to help guests better understand and appreciate the natural environment created by the grand volcanoes along Hawaii's volcano chain.
To add to the beauty, the National Park also celebrates the landscapes and ecosystems created by and sustained by these volcanoes. Guests can enjoy beautiful nature reserves, lava rock, and rainforest surroundings. 
The park caters to all kinds of visitors and offers tours and guides. Guests can also hike and explore on their own. And given how intertwined volcanoes are with Hawaiian culture, guests can also experience cultural legends and the sacred sites they involve.
The park also carefully monitors the status of all active volcanoes and offers the latest updates on all activity.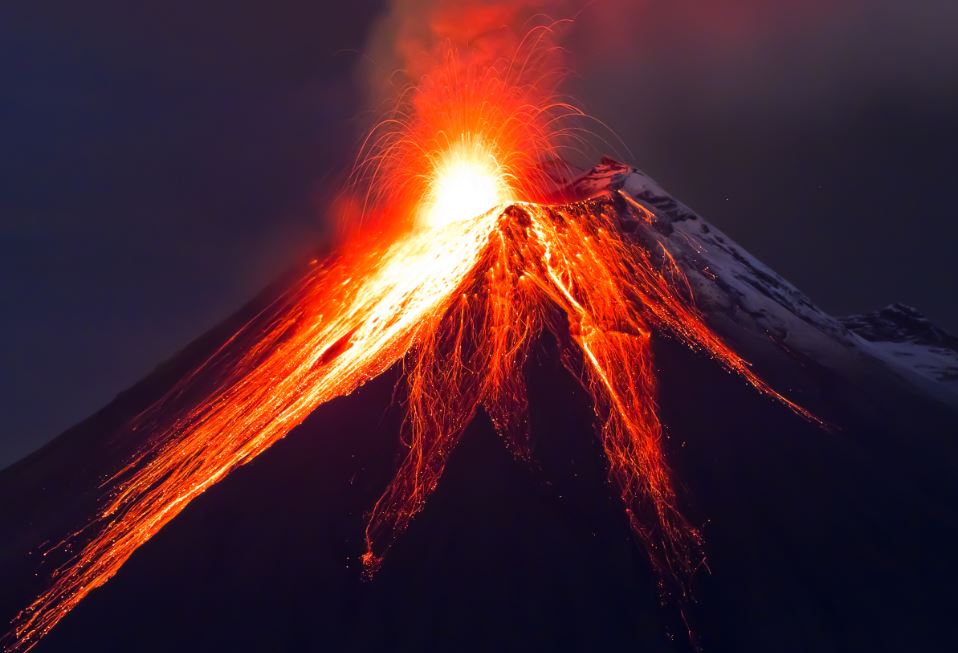 Top Tips to Visit Volcanoes Whilst on Vacation in Hawaii
Once you have your travel plans set, it's important to turn your focus toward the often-overlooked details that can help your volcano-viewing trip to Hawaii to reach its full potential.
Plan Accordingly
Firstly, take into consideration the season in which you're traveling. Although Hawaii is a tropical climate, the summit of many volcanoes can be windy and cold, so make sure to pack the appropriate clothing to protect you from sun exposure and also keep you warm.
When it comes to sun exposure, make sure to always have sunscreen on hand. Especially when appreciating the volcanoes, you can expect to spend most of your day outside and exposed to the elements, so sunscreen is a must.
Having access to enough water is also crucial. While in the National Park, you will have access to purchase water, but it's important to bring with you everything you will need to stay hydrated during day-long expeditions or hiking trips.
Respect the Land
The main thing to remember when traveling to view Hawaii's volcanoes is that nature is an amazing thing that should be respected and appreciated. Always check the most recent volcano activity reports as well as weather reports that could impact your safety on such a trip.
Pay attention to the patterns of the weather and their impact, as well as making sure to treat the sites with respect. Remember that you are a guest being welcomed into a very important and sacred part of Hawaiian culture. Come with a hunger to appreciate, learn, and grow from your volcano experience.
More about our TFVG Author
A seasoned traveller, Dad, and avid sports tourist, James foundered The Family Vacation Guide to share his expert vacation experiences- especially when it comes to being a travelling family man.
Featured in Travel articles such as Travel + Leisure, TripSavvy and SFGate, you know you're reading some of the best vacation tips online.