So you and your family have decided that it is time to kick back and enjoy the sun. You have all finally agreed on a location for your trip, but there is just one detail that needs to be panned.
Cost.
The cost of a family vacation can certainly vary from location to location; however, in this article, we will be discussing precisely how much a family vacation to Cancun will cost. We will go over: overall cost, flight prices, hotel prices, food prices, and entertainment prices. 
Overall cost
Depending on how big your family is and how luxurious you want your vacation to be, the overall cost can range from about $1100 for an individual traveler, $2,000 for a couple, and $3800 for a family of four. With that being said, there are some additional costs you may want to consider when you are looking at the overall price point.
How Many People Will be Going on the Trip?
If you have a certain number of family members going on the trip, there are some deals that you can take advantage of, such as group discounts. Another thing that you will want to keep in mind is the duration of the trip.
Generally, the longer that you stay at a resort or in a general location, the cheaper the prices will be due to discounted rates of room fees. By keeping in mind the number of family members that will be coming on the trip, you can save big and perhaps invite even more family!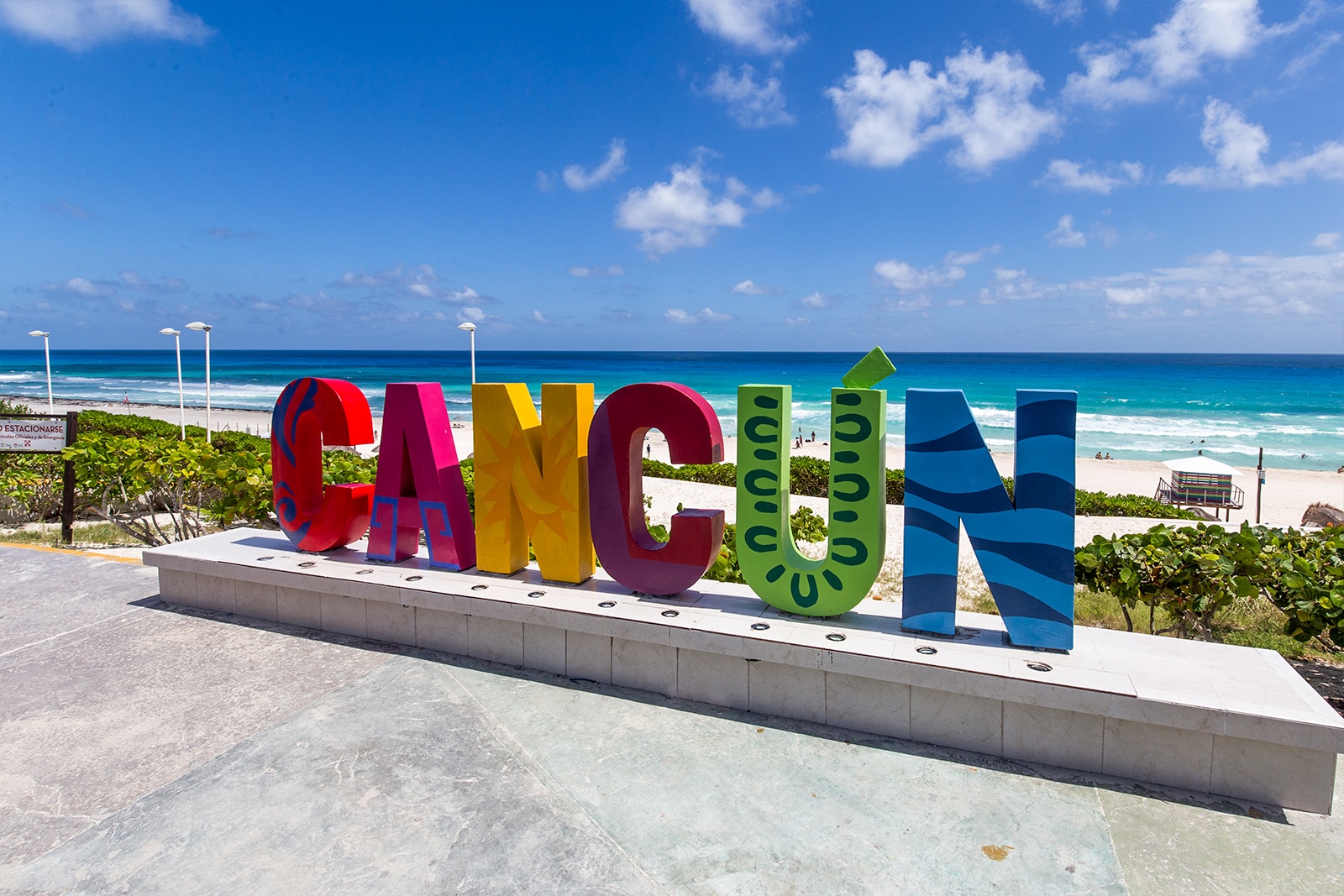 Flight Prices
The price of your flight should be your number one concern. Flights are generally the most expensive part of any trip; however, if you are taking a trip and want to know how much it will cost to go on a family vacation to Cancun, you need to plan early when you are looking for a family vacation for flights. There are two questions that you will want to ask yourself when it comes to finding your perfect flight and price. 
Check out our guide to the best flight booking sites to find the best prices.
Do I want luxury? or Do I want affordability?
If you want to escape the cramped atmosphere of an economy flight, then you will want to opt for a first-class or business class seat.
The price can range from $200 to $400 for a solo traveler. The price of a Business Class flight ticket to Cancun also varies considerably based on its origin. From Los Angeles, the cost generally starts at $300, whereas Business Class travelers from New York pay around $250 for one person.
So, multiply that number by the number of family members you have, and you are now done with the first and most vital step. Remember, you are going on vacation to relax, so it's always okay to treat yourself.
Here are some things to keep in mind for your flight to Cancun:
For you to access a special business lounge, you need to fly business class and arrive at the Cancun International Airport.
For you to get quick security checks and speedy check-ins and make sure you and your family depart in time, you should select business class flights to Cancun. The airline doesn't influence these privilages.
Certain airlines have chef-like meal packages that allow their passengers to dine on quality beverages like wine and several healthy and delicious foods.
However, if you don't mind having a seat near to another person that may not be a part of your family, then an economy seat will be just fine. The typical range from an economy seat is around $80 -$150 one way per person. This option is best if you are not so picky about your flight because you know that the flight is just a tiny portion of your entire trip.
Airport Location
Location, location, location! It is also important to note that where you fly out from can also play a significant role in the cost of your flight. If you are flying out from a bigger, more well-known airport, chances are the flight prices may be much cheaper than if you are flying out from a smaller, less populated airport. Some of the best airports to fly to Cancun from the United States are:
All three of these airports out of Atlanta allow you to have a direct flight from Atlanta to Cancun for about $400 and a 3-hour ride. Although this might not be as feasible for those who are on a tight budget, if you value your time over money, then flying from these airports would be a great start to your vacation.
As long as you and your family pay close attention to where you are flying from and how you want to fly, finding a price that fits your pockets, as well as your desires, will be easy!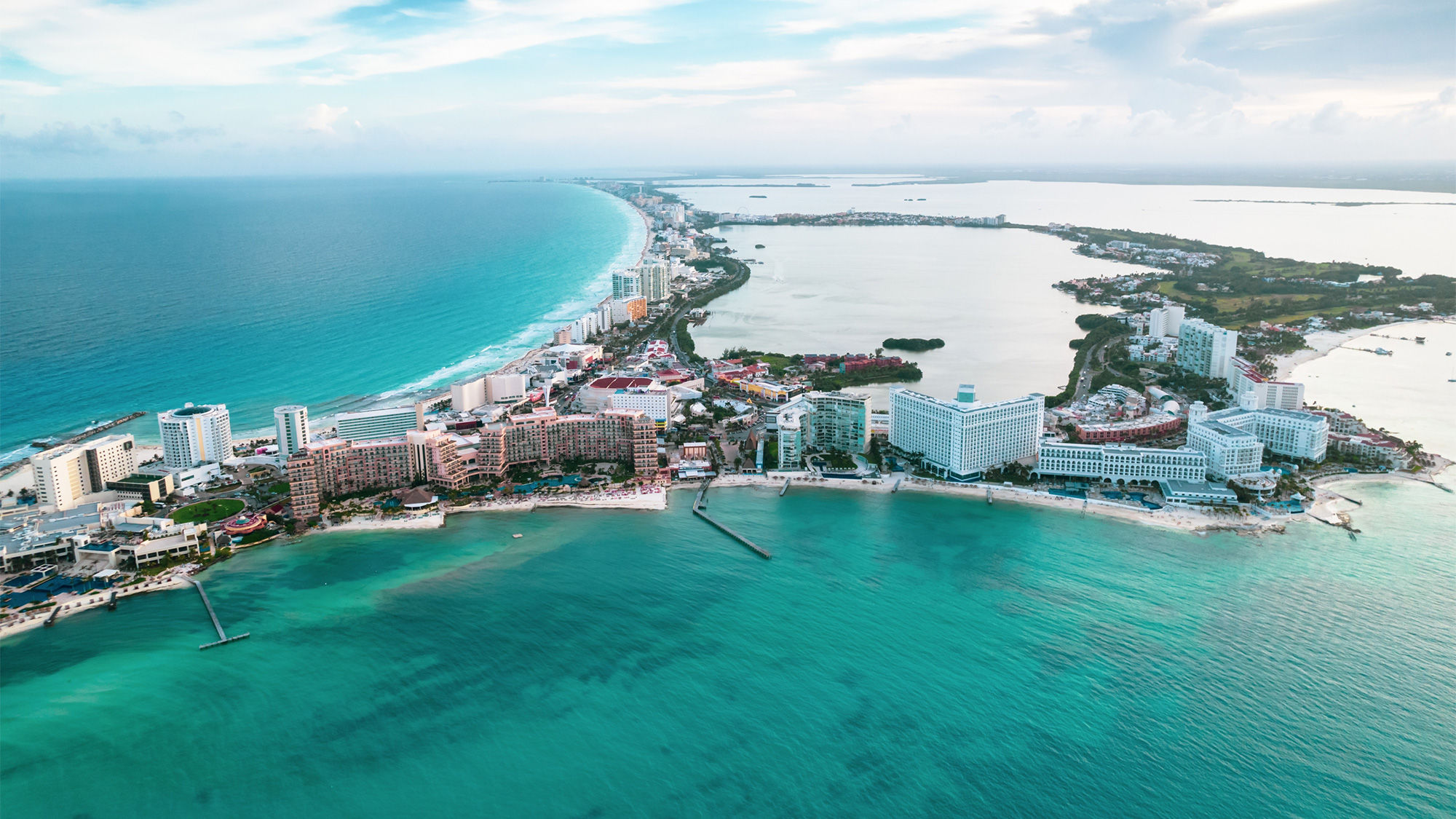 Hotel Prices
Just as crucial as your flight costs are going to be the hotel cost. When you go on vacation, the whole point is to escape your day-to-day life and relax. So, you want to ensure that you are looking into the type of hotel that you are getting to maximize your savings as well as your experience.
If you have never traveled to Cancun before, a good rule of thumb is to aim for at least a 3-star or higher-rated hotel. This way, you know that you will be getting a quality experience at an affordable price. The average cost of a 4-star hotel is around $39. However, the costs can range anywhere between $25 all the way up to $800.
This option would be best for smaller families. If you are traveling with a smaller family, you will find a hotel as one of the best options because you will not have to worry about ensuring everyone has their own bathroom as well as their own space.
You also will not have the hassle of cooking meals because many of the hotels in Cancun offer an all-inclusive service which may be beneficial to saving some significant cash for you and your family. Some of the best hotels in Cancun are:
The Ritz Carlton, Cancun
Hyatt Zilara Cancun
The Westin Lagunamar Ocean Resorts Villa and Spa
Another option would be for your family to stick to Airbnb. This option works best for larger families as the savings are incredibly maximized.
By renting an Airbnb for your vacation, your family has the opportunity to live as normally as possible. By this we mean, there will be enough room for the kids to roam around and make as much noise as they want without fear of interrupting the roommates next door.
Also, by renting an Airbnb, you and your family will have the luxury of having your own rooms and, in some cases, your own bathrooms. The average cost of renting an Airbnb in Cancun ranges from $50 all the way up to $300 plus per night.
Another perk of renting an Airbnb is that you also have an option to cook at home, which will maximize your savings even more than going out for every meal each day that you are there.
It would be best if you took some precautions when considering renting out an Airbnb for your trip to Cancun.
Firstly, you will want to do your due diligence and get the reviews on the neighborhood that you will be staying in. If possible, you will also want to find reviews from prior travelers about the specific Airbnb that you will be staying in. Secondly, you will also want to look at any recent crime reports in the area to ensure the space you will be staying in will be safe for your entire family.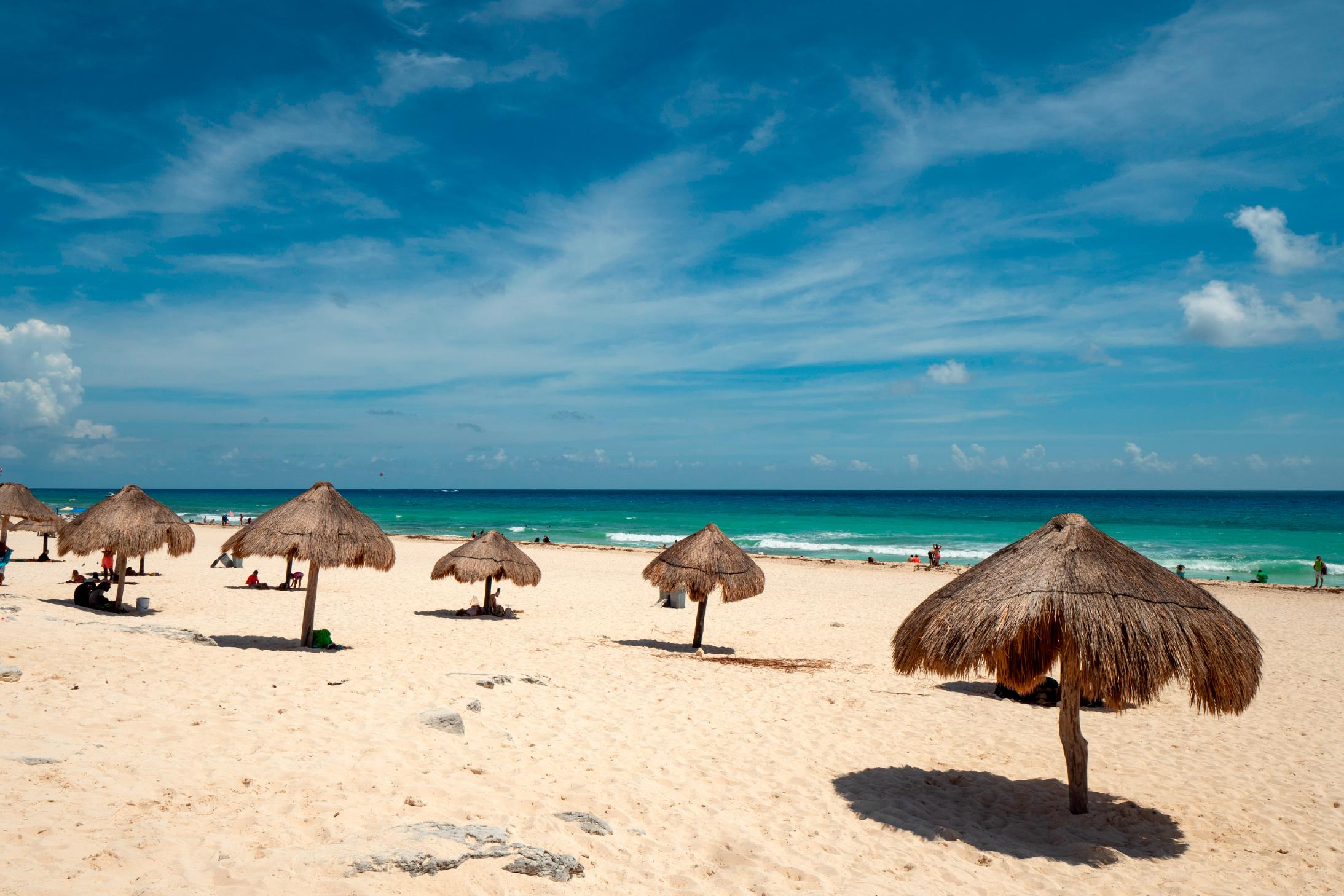 Food Prices
Everyone knows that food is one of the best reasons to vacation. You get to live guilt-free for the time being and indulge yourself in all that Cancun has to offer. With that being said, the cost of food has an extensive range. You will want to keep in mind the time of day that you are eating as breakfast is undoubtedly the least expensive meal as opposed to lunch and dinner.
If you and your family are planning a more upscale dining experience, then the cost of food per person can range from $45-$100 for restaurants such as Ruths Chris.
An upscale dining experience would include 4-5 star restaurants every day for every meal. Considering the quality of an upscale restaurant, this obviously would be the most expensive option. However, a vacation is a time to enjoy your experience in every sense of the meaning.
On the other hand, some families may opt for a cheaper dining experience that consists of more local foods and foods that are quick and can be prepared at home. If this is the case, then the average range of food would be about $1 to $5.
In Cancun, it is effortless to get cheap, delicious food. Most cheap eats come from street vendors and are generally Mexican-inspired dishes such as tacos. When you purchase from a smaller owned restaurant, not only are you getting a valuable meal, you're also supporting the local small businesses.
According to recent travelers on Yelp, some of the best locations for delicious food on a budget in Cancun are:
Marquesitas
Licuados
La Birria De San Angel
El Polilla
Bazar Manos Magicas
El Elote Feliz
Las Quekas
Taqueria Bilis Cochinita y Lechón
Los Konittos
Whichever style of dining you choose, your family will be sure to have a blast.
Entertainment Prices
There are so many things to do in Cancun ranging from snorkeling to boating, to all-inclusive tours, to underground tours. The options are truly endless.
With any of the attractions, they come with inclusive lunches or dinners. All of these activities are family-friendly and have been vetted by prior travelers. However, the cost of these attractions just may make you think twice. The average price of entertainment in Cancun is anywhere from $30 per person to $100 per person.
These costs are broken down by many factors such as:
Group size ( as we said earlier, the cost can decrease significantly if a more prominent group size purchases tickets).
How many attractions do you and your family want to experience in general?
How many attractions do you and your family want to share per day?
When it comes to determining the cost of entertainment, the questions above can help pinpoint how much you should budget for. If you and your family want to experience multiple attractions. In many cases, there will be attraction vouchers that you can purchase that will be cheaper than if you were to buy the vouchers for these attractions individually.
Some of the Best Family-friendly Attractions:
Tulum Xtreme: Ruins, Cenote, Rappel, and Ziplines with lunch. 
Puerto Morelos Reef Snorkeling tour with lunch.
Jolly Roger Dinner Show and Private Cruise.
Jungle Speedboat Tour and Snorkeling. 
Conclusion
A trip to Cancun in Mexico, is not only an excellent destination for singles, but it is also an excellent destination for families. In this article, we went over the overall cost of a trip to Cancun. 
The prices of flights, the best airports to fly out of, the cost of hotels, the best hotels, the cost of food, and some of the best spots for food, as well as the cost for entertainment and the best attractions that you and your family can visit. We hope that you found this article helpful in your search to find out how much it costs to go to Cancun on a family vacation.
More about our TFVG Author
A seasoned traveller, Dad, and avid sports tourist, James foundered The Family Vacation Guide to share his expert vacation experiences- especially when it comes to being a travelling family man.
Featured in Travel articles such as Travel + Leisure, TripSavvy and SFGate, you know you're reading some of the best vacation tips online.