Puerto Vallarta is one of the most fantastic places that you can travel to in Mexico.
It's safe, family-friendly, and there are plenty of things to do regardless of your taste or budget. However, it can be difficult to budget for a family vacation, and what you will spend in Puerto Vallarta largely depends on where you want to stay, what activities you have planned, and when you're traveling there.
If you take local transportation and dine at traditional restaurants or cook your own food, your costs will be far lower. Adults tend to cost more per day than children. Kids' meals are usually lower, and you can get discounts on hotel rooms and flights when traveling with a family.
Children also don't tend to rack up additional costs, like alcohol bills, which can add a lot of extra expense to your budget. By setting a reasonable budget in advance, you can plan accordingly and have the vacation of your dreams.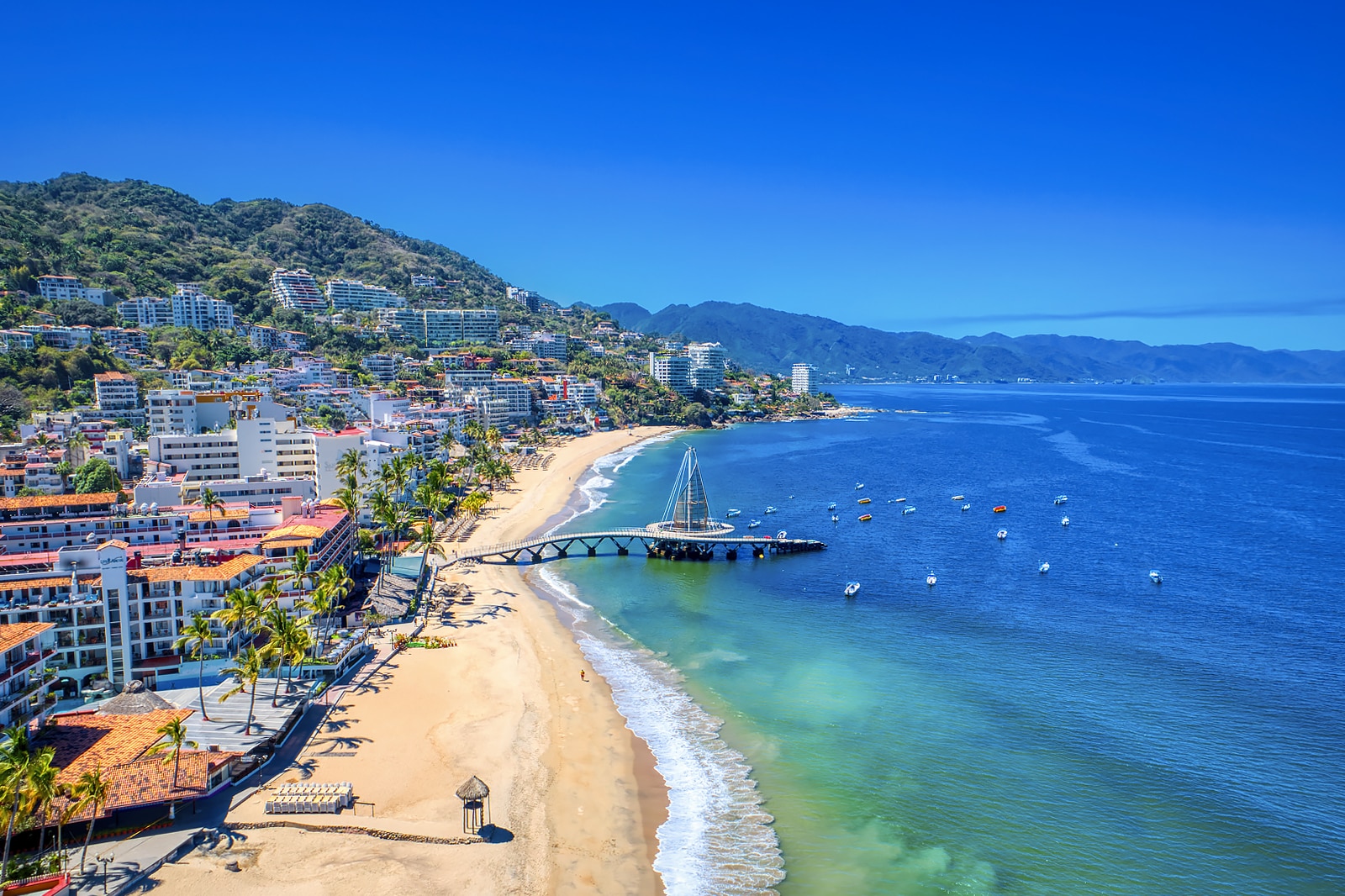 Main Considerations
Let's talk about in detail of all the different aspects you have to consider when planning your budget.
Flying To Puerto Vallarta
Your first expense will be flights. Although Puerto Vallarta is pleasant all year round, it does experience a rainy season during the summer and fall. While it's still possible to have a ball when the weather is wet, you'll undoubtedly want to take this seasonal change into account.
Puerto Vallarta doesn't usually experience hurricanes, although the season does run between August and September. However, if hurricanes are a concern for you, make sure that you plan accordingly. Flights tend to be lower in hurricane season and higher during December when the weather is balmy, dry, and tropical.
To get the best prices, fly from a larger airport, preferably on a weekday. Wednesdays are an excellent day to fly, and you'll run into less business travel too. Check out our guide to the best flight booking sites. You should also consider booking at least a month ahead to get the best deals.
Staying in Puerto Vallarta
There are plenty of different accommodations available in Puerto Vallarta. If you're looking for a more luxurious experience, you can certainly expect to pay extra. However, those who don't mind staying in boutique hotels or more rustic environments can catch a deal on their lodging.
Timing matters too. If you visit during the busier, dry season, rates will be more expensive. On the other hand, you can save some money by booking at the tail end or beginning of the rainy season.
Getting Around Puerto Vallarta
Most people get around Puerto Vallarta by taxi. If you're staying at a hotel, you can always ask them to call you one for a fixed price. Always make sure you know how much you're paying before hopping in the taxi.
You can get taxis right at the airport too. The yellow taxis are generally cheaper than the white taxis, and the airport will typically increase its prices for visitors. Once you're in Puerto Vallarta itself, you will have a little bit more negotiating power. Although you can get Ubers in Puerto Vallarta, inDriver is a more popular service. Download it before you arrive for smooth sailing.
Price Breakdown
Travelers can expect to pay roughly $1,500 for a weeklong vacation in Puerto Vallarta. Families should bump that price to around $4,800, including lodging, meals, and activities. You can find a whole range of different accommodation prices in Puerto Vallarta, from about $10 per night to $300 per night.
The cost of your flight will vary too. If you're flying economy and don't mind long layovers, you can get a good flight for a few hundred dollars. First-class tickets are generally twice as much but will give you a smoother ride.
Food costs can differ widely as well. In Puerto Vallarta, as with much of the world, regional cuisine is usually much more cost-effective. If you eat where the locals do, you can certainly save quite a few dollars. Alcohol can also pad your bill, so consider sticking to soda or water if you want to save.
Budget
You can do a great family vacation on a shoestring if you limit your family expenses to roughly $120 per day, not including lodging or plane tickets. If you eat at local restaurants, cook for yourself, and take budget tours, staying under $100 per family is easy.
This budget also includes inexpensive budget flights and low-priced accommodations. Since there is a whole range of options available in Puerto Vallarta, you can undoubtedly find something for less than $20.
If you're operating in this price range, check out Airbnb and HostelWorld, both of which have low-budget offerings for cash-conscious travelers.
Average
If you want to splurge a little bit more, you can have a fun family vacation with quite a few bells and whistles for between $3,000 and $6,500 for four people. This weekly budget includes daily activities, food, plane tickets, and lodging.
The majority of the extra money you'll spend on the average plan pertains to accommodations. Whereas you can get humbler rooms for less than $20, you'll pay more for luxury lodging. For example, three-star hotels rooms in Puerto Vallarta go for about $150 per night, but you will have more amenities than you would have at the budget level.
This budget also allocates a little bit more money to sightseeing and food, meaning that you can have a nice meal out once in a while if you want.
Luxury
The luxury budget lets you pull out all of the stops and has a baseline of $8,000 per week for four people. This budget gives you several hundred dollars of free-time money to spend on food, souvenirs, and tourist throughout the day. You can see the best of Puerto Vallarta with that kind of cash.
It also includes first-class, direct flights and five-star lodging. So if you want the best of the best and have the resources to spend more, this is really the way to go on your vacation.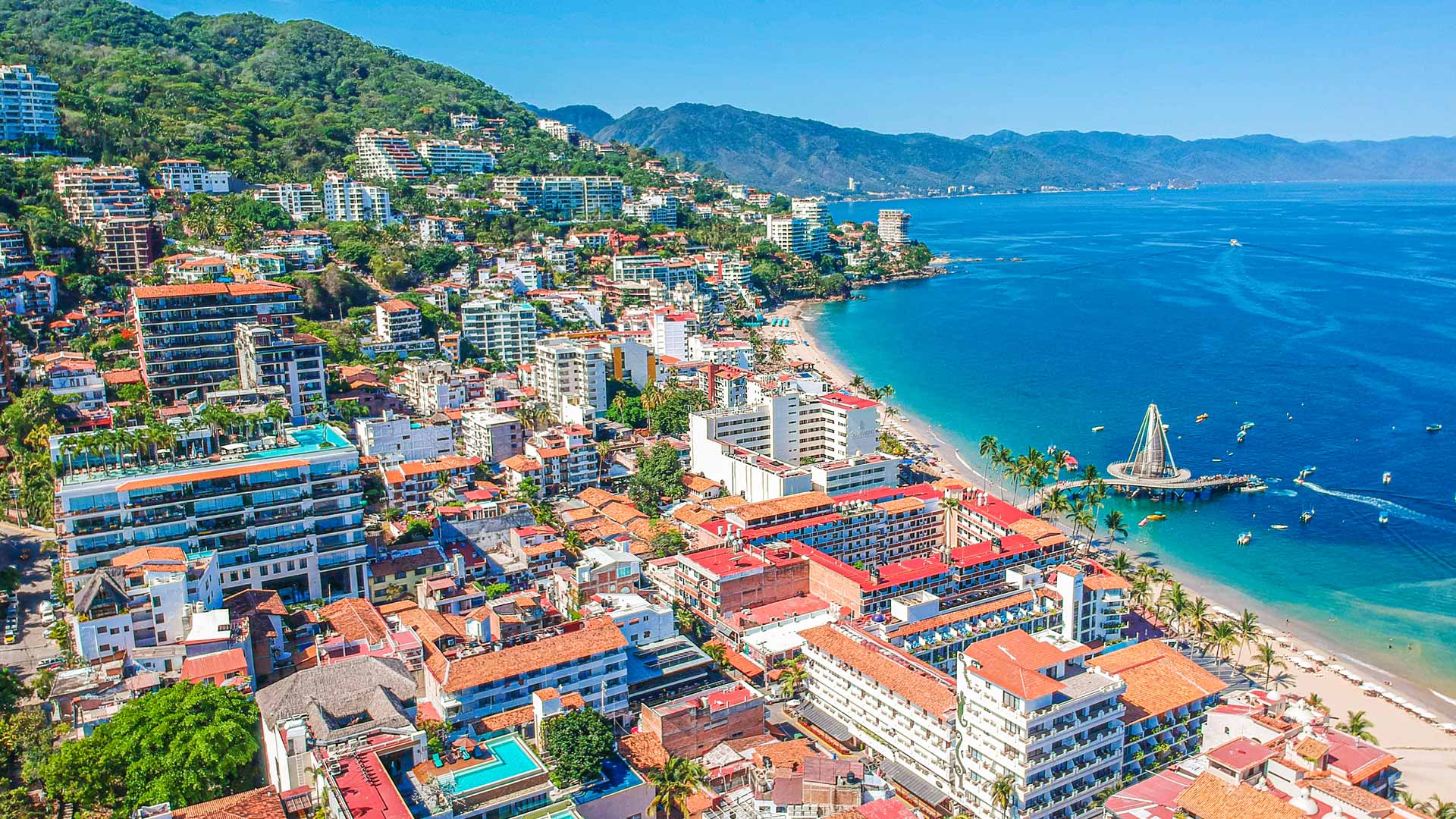 Best Time to Visit
The best time to visit Puerto Vallarta depends on what you want to accomplish. You will find less-expensive airfare and lodging during rainy and hurricane season, but you might not be able to spend as much time outside.
If you want to determine what's suitable for you and your family, talk about the types of activities that you want to do. If they're primarily outdoor or ocean-related things, consider paying for a more expensive airplane ticket and lodging so that you can have the best vacation of your life.
Daily Expenses
Although everyone's daily expenses will be different, we all need a few key things: food, accommodation, and transportation. If you book excursions and activities, you'll spend a little bit more per day. If you want to pamper yourself with spa treatments or bring home some cherished souvenirs, your expenses will rise accordingly.
Saving Money
If you want to save a few dollars here and there, keep the following suggestions in mind. It's also okay to splurge on something you want to do.
Dining
Eating at local restaurants is a good idea for two reasons; you get to experience the local culture and food, and you can definitely save some money. In general, you can find more cost-effective breakfast choices than lunch or dinner. Stock up on fresh fruit and eggs early in the day, and then just snack as you need to.
Puerto Vallarta also has plenty of street food. You can usually find local dishes and a whole host of different fresh fruits available. Step outside your comfort zone, and you might just discover a brand new favorite dish.
Excursions
As a general rule, you will pay more for private excursions than you do for group ones. If you want to participate in an organized group tour, consider teaming up with a more extensive tour company. Although you will have to work with everyone else's schedule, you will be able to cut back on your costs dramatically, especially for a larger family.
You can also do self-guided tours. Consider taking a bicycle downtown and checking out the sights or going on a fun nature hike with your family. The joy of figuring it out yourself doesn't have a price tag, and you can save some money for different parts of your vacation.
Transportation
While taxis are abundant in Puerto Vallarta, adventurous families might want to consider taking public buses. Public buses are an effective way to get around town, and you'll certainly get a good glimpse into daily life in Puerto Vallarta. Those who opt for the bus should know a little Spanish and have a good sense of direction.
The balmy, beautiful weather actually makes walking ideal. Walk or bike around Puerto Vallarta to fully experience the city and get your exercise in at the same time.
Extra Expenses
These extra expenses can sneak up on you and pack some extra money on your budget. So keep them in mind when you're planning your Puerto Vallarta family vacation.
Alcohol
Sit-down dining chains
Concierge fees
Certain taxis
Through a bit of intelligent planning, you can have a fun-packed family vacation in Puerto Vallarta without overextending your budget too much.
Activities
Puerto Vallarta is one of the top tourist destinations in Mexico for a reason; it's stunning. Not only does this city have breathtaking natural scenery and beaches, but it's also got some of the best hiking in the world.
Go to the beach
The top thing to do in Puerto Vallarta has to be to go to the beach. This city is right on Banderas Bay, a gorgeous deep harbor with plenty of gently-sloping beaches surrounding it. The beaches are pristine and perfect for a day of luxuriating in the sand.
You will find plenty of things to do in the water as well. Banderas Bay is ideal for kitesurfing, jet skiing, swimming, and sea kayaking. Dive below the waves to see some of the best marine life in all of Mexico. Banderas Bay is great for both diving and snorkeling.
If you arrive between July and December, you might also be able to spot some of Puerto Vallarta's most cherished visitors; sea turtles. These massive marine turtles make Puerto Vallarta their home, and local conservation groups foster and protect them every year.
You can join a tour to learn about the sea turtles, or even go to the conservation site yourself. Of course, you can't touch or interact with the turtles, but it's still a fun activity that will teach children all about nature.
Puerto Vallarta Marina itself is an excellent spot to visit. There are plenty of luxury vessels docked there, and it's the ideal place in Puerto Vallarta to enjoy fresh fish with a great view.
Check out the street art
A free and fun activity to do in Puerto Vallarta is checking out some of the street art. Simply walk down the street, and you'll be treated to some of the fine museum-quality art without spending a dime. Centro and the Romantic Zone have some excellent murals, but you can find surprisingly delightful art displays just about everywhere.
Although you can certainly run across street art by just simply taking a stroll around town, it's better to get a map. Street art maps allow you to properly plan your travels so that you hit all of the high points. Although you could technically get a guide, it's easy enough to go yourself.
If you want to make a full day of it, sample some of Puerto Vallarta's excellent street food on your travels. You will feel just like a local.
See Some of the Churches
As with street art, the beauty of Puerto Vallarta's churches is that they are primarily free. So even if you're not religious, it's a good idea to make a point to visit some of Puerto Vallarta's stunning parishes. The Parish of Our Lady of Guadalupe is especially pretty, and you can't miss it when you're out and about in the city.
While churches are tourist attractions, they are also places of worship. Therefore, make sure that you're respectful and appropriate by not visiting during church services and making sure that you are fully covered when visiting the church itself. Your courtesy will go a lot to make sure that both you and the church patrons are as comfortable as possible.
Take Excursions
There's truly no shortage of excursions in beautiful Puerto Vallarta, from horseback riding to scuba diving. Figure out what's on your family's bucket list and simply go from there. Some tours are self-guided. These tend to be the least expensive ones and give you more latitude for going at your own pace.
You can also take group tours or solo-guided tours. Group tours tend to be less expensive than solo-guided ones, but you do have to go at the group's pace. Make a list of things you want to do and plan them accordingly. You should also consider building in a little bit of downtime so that your family has space to relax on the beach.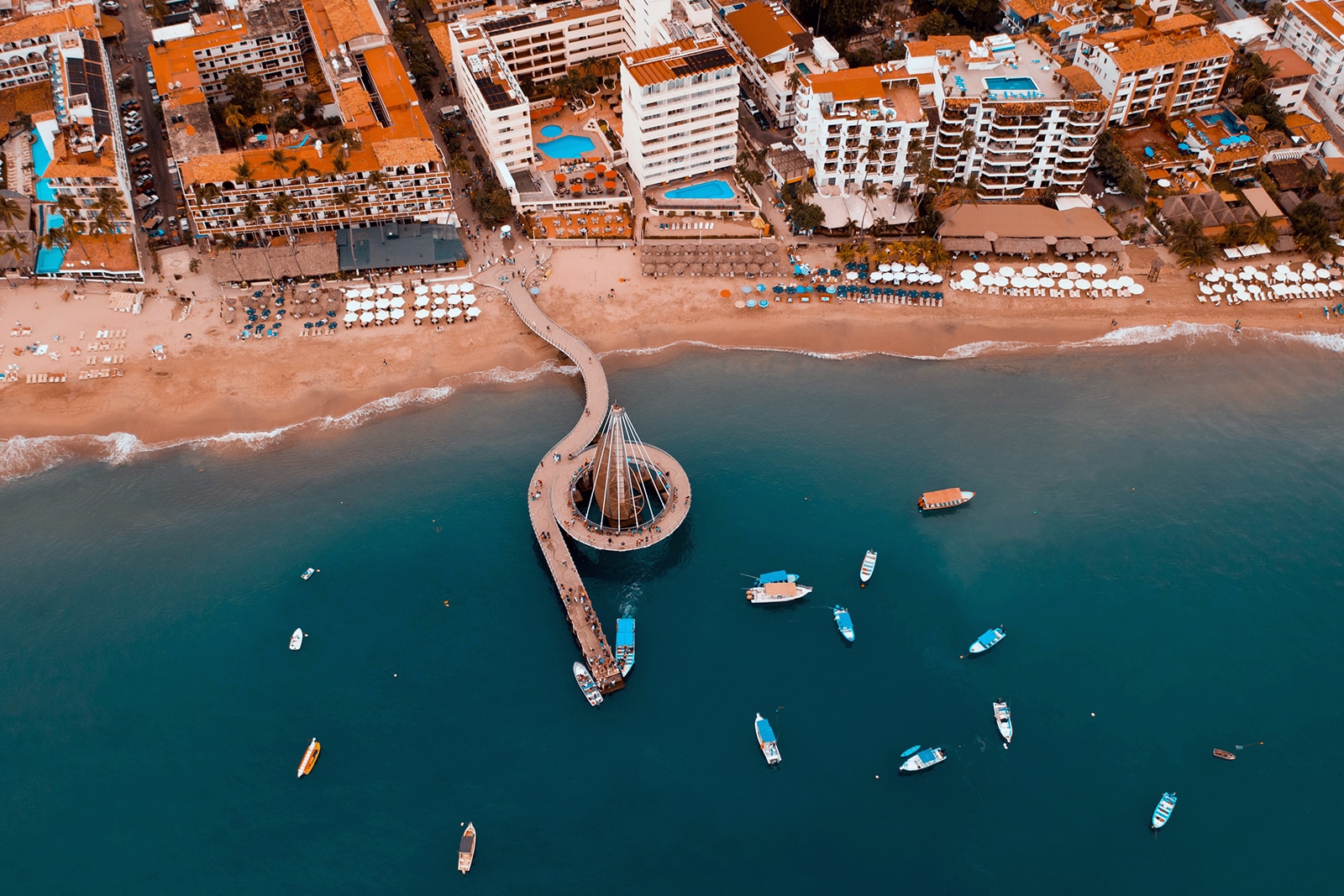 Ways to Save
There are ways to save a little bit of extra money on your Puerto Vallarta family vacation so that you can return to a happy bank balance or have extra to splurge on unique things.
Take Standby Flights
While standby flights might not be ideal for every family, and they can certainly cause you to spend more time at the airport, they are a great way to save a little extra money. Standby flights tend to be much cheaper, and sometimes you can even get perks or upgrades if you take them.
More about our TFVG Author
A seasoned traveller, Dad, and avid sports tourist, James foundered The Family Vacation Guide to share his expert vacation experiences- especially when it comes to being a travelling family man.
Featured in Travel articles such as Travel + Leisure, TripSavvy and SFGate, you know you're reading some of the best vacation tips online.