Reno, Nevada is known for its vibrant nightlife and flashy casinos, but it's also a great spot for a family getaway. From the National Automobile Museum to the Sierra Safari Zoo, there are plenty of reasons to spend a week or two in 'the Biggest Little City in the World' with your family.
Not only is it quieter and cheaper than Las Vegas, but Reno is also just as picturesque, with the Sierra Nevada Mountains as its backdrop.
There are plenty of hotels in Reno to accommodate the five million visitors the city welcomes each year. Wondering which are the best hotels in Reno for families? This article will highlight the top 12!
Here Are 12 of the Best Hotels in Reno for Families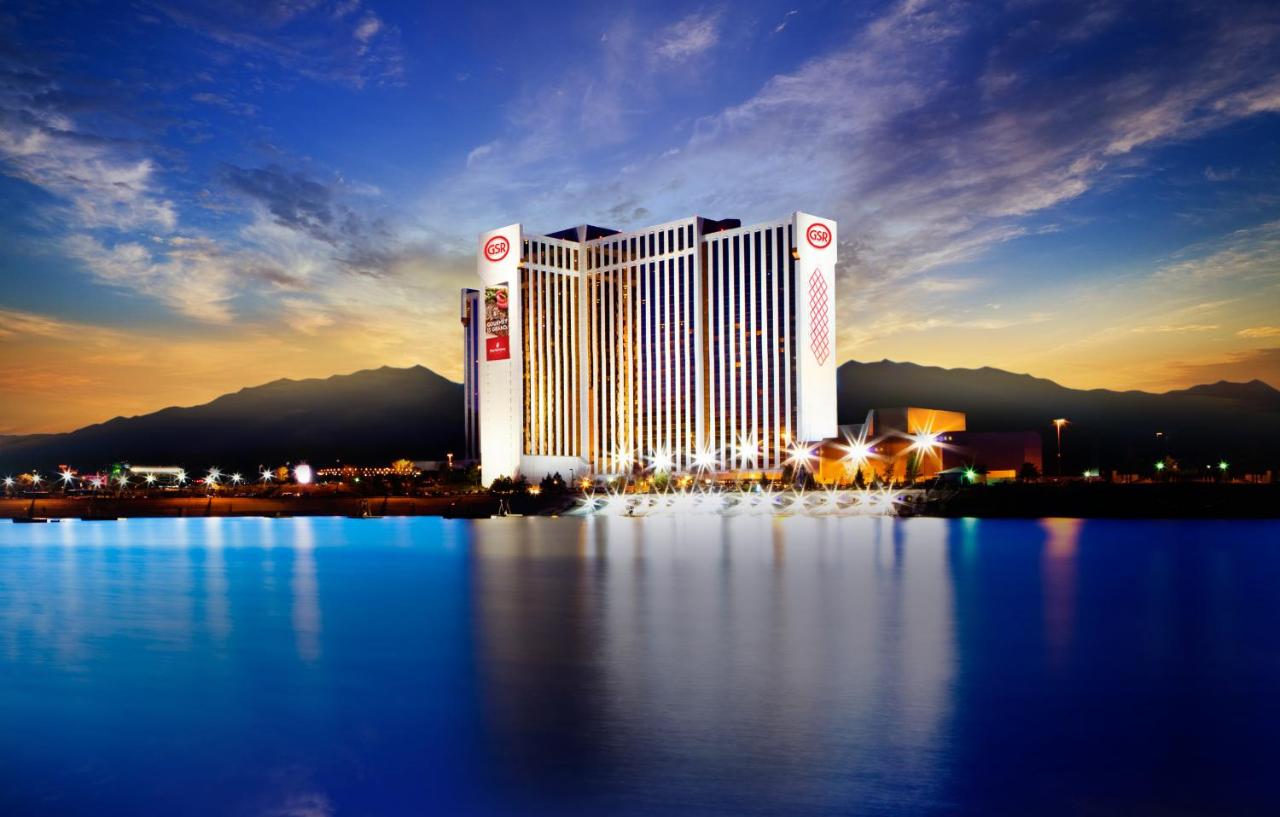 The Grand Sierra Resort and Casino has won Casino Player Magazine's 'Best Hotel' award four years in a row.
With a spa, an adults-only infinity deck, and the largest casino found north of Las Vegas, it's easy to see why. But how does it fare as a family-friendly hotel? Well, there are a number of family-sized rooms available, each of which comes with luxury furnishings, a TV, and stunning views over the desert and mountain range.
Kids can spend free vacation time at the 50-lane bowling alley, the Cineplex, splash pad play area, go-karts, kids club play area, or the golf driving range. There are numerous shopping experiences throughout the resort and several fine dining experiences, including the Charlie Palmer Steak restaurant.
The Atlantis Casino Resort Spa is one of the most family-friendly hotels in Reno, mainly because kids stay for free! The rooms put comfort first and are perfect for families looking to kick back after a long day adventuring in Nevada. Each comes with window views over the city, with the towering Sierra Nevada mountains in the background.
In terms of amenities, kids can spend their evenings at the Fun Center & Arcade, which is brimming with e-sports and classic arcade games.
There is both an indoor and seasonal outdoor pool area, which are each suitable for kids' play, although designed with luxury in mind. With plenty of chaise lounges positioned around the perimeter of the pools, it's easy to keep an eye on the kids while you relax poolside.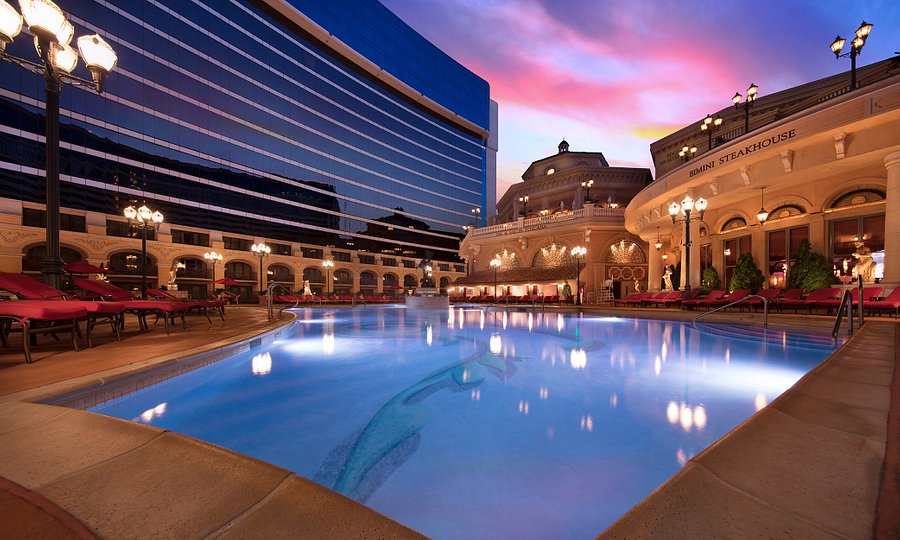 Within easy reach of local amenities and Reno Tahoe International Airport, the Peppermill Resort Spa Casino is a family favorite. What is most striking about this family-friendly hotel is its striking appearance, which is Tuscan-inspired. It carries a grandness that is sure to fascinate littles as it will impress parents equally.
This luxuriousness is carried over to the family suites, which are expertly arranged with beige and dark wood furnishings. The hotel offers pillow-top mattresses, allowing everyone to get the best sleep possible.
In terms of kids' activity, there's the outdoor pool, kid-friendly arcade, and evening entertainment. The resort is also a mere 2-minute walk away from Virginia Lake, which is a mecca for family-friendly water sports.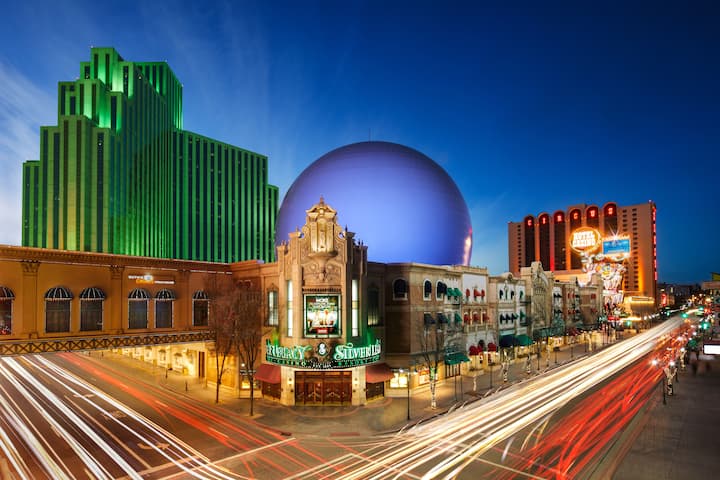 The emerald glow of Silver Legacy Resort Casino is one of the defining features of Reno's skyline, and kids will love retreating back to this magical-looking hotel at night. Located in downtown Reno, the Silver Legacy Resort offers family suites with comfortable bedding, a flat-screen TV, and a funky chair hammock.
The outdoor pool is heated the whole year round, allowing for families to enjoy a relaxing swim in all seasons! In the evenings, guests can dine at the on-site Ruth's Chris Steak House, before enjoying the family-friendly entertainment.
Best of all, a 10-minute walk is all it takes to reach the most family-friendly attractions in the city, including the Truckee River, the Automobile Museum, and the Pioneer Center for the Performing Arts.
Although designed mainly for those looking for accommodation close to the airport, the Hyatt Place Reno Tahoe Airport provides a city center location as well as family-friendly fun. The rooms here are advertised as oversized, which are perfect for big family vacations.
Inside, you can find all you need in terms of room amenities, including plenty of living space and a desk, flat-screen TV, and Hyatt's trademark Grand Beds.
Hotel amenities are limited, but still provide all you need. Highlights include the inside pool, outside jacuzzi, and 24/7 gym facilities.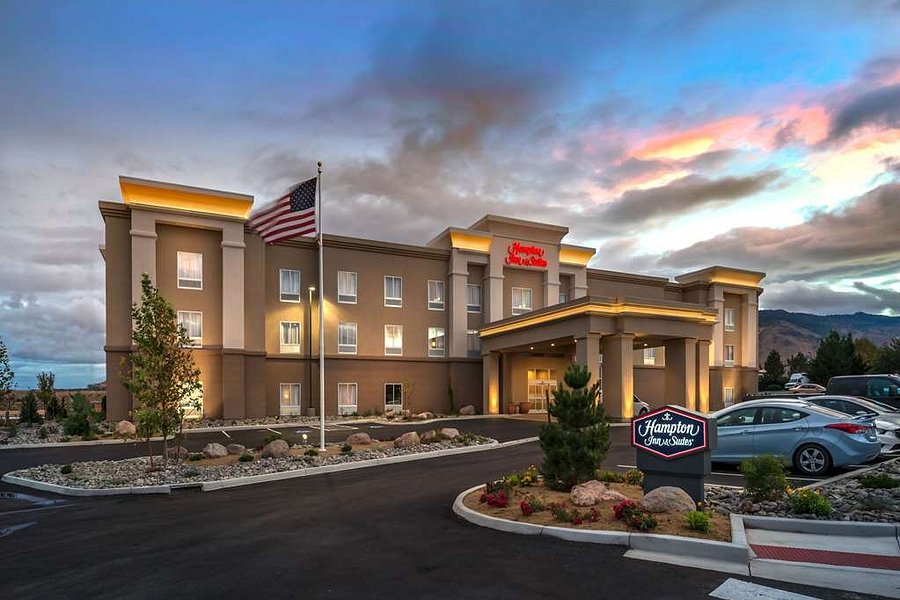 The Hampton Inn & Suites Reno can be found in the tranquil neighborhood of South Meadows, offering a quiet respite from the hustle of the city center. Still, this Hampton hotel is just a short drive away from all the main attractions of downtown Reno, and a half-hour drive from Lake Tahoe.
The family suites boast all you'd expect from a Hampton resort, with double king beds, spacious sofas, TV, and free WiFi.
The indoor pool is great for spending a luxurious afternoon, with big windows to let in plenty of Nevada sunshine. The fitness suite is open to all members of the family, and older kids can enjoy the proximity of the Sierra Summit Mall.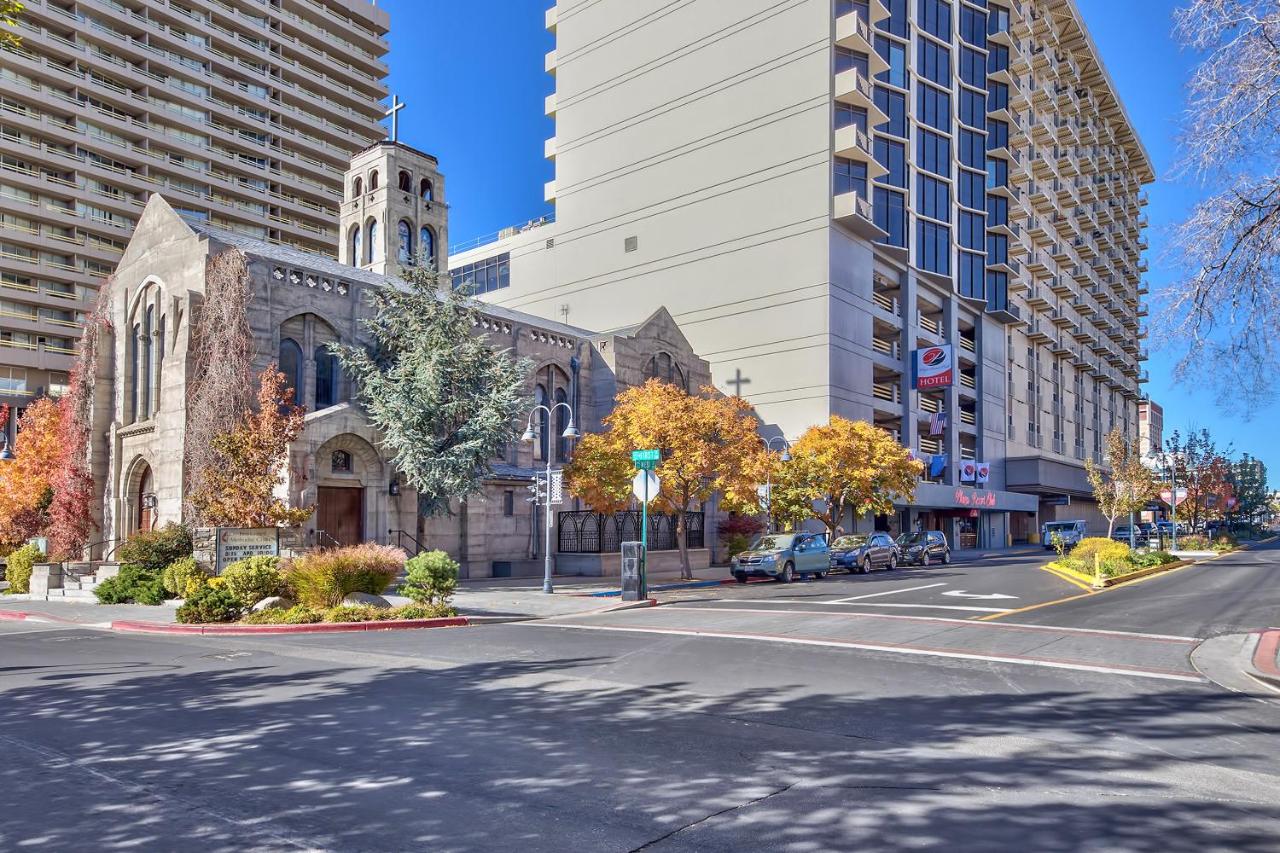 Experience the recently revitalized Riverwalk District of Reno by booking your family to the Plaza Resort Club Hotel. This is one of the best hotels in Reno for families because kids can walk right to the Truckee River, where kids can take part in river rafting and tubing experiences every day!
For days when you're feeling less adventurous, you can enjoy the hotel's indoor heating pool, library, fitness suite, or its rooftop terrace, which offers an exquisite view over the city.
The surrounding area is popular amongst the arts community of Reno and the Nevada Museum of Art just a 10-minute walk away. For this reason, the Plaza Resort is a good choice if you've got cultured older kids to entertain. A plethora of contemporary restaurants can also be found within the district.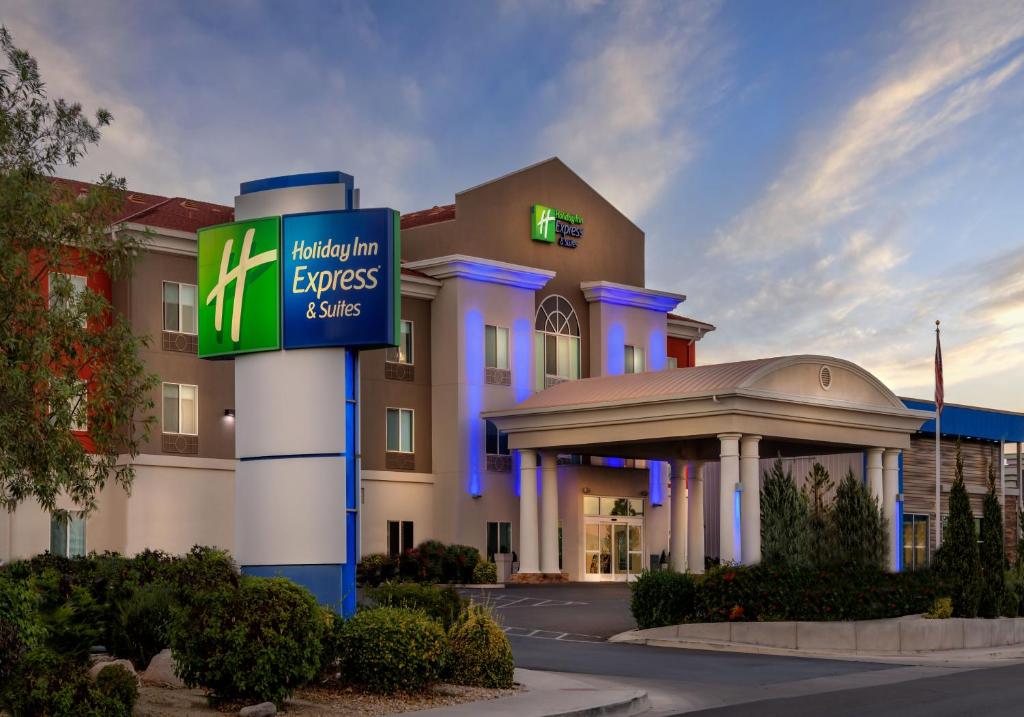 Another great hotel for families who don't like to do a lot of traveling between the airport and their destination, this Holiday Inn Express provides airport shuttle services, free parking, and a variety of other great benefits. The guest rooms are kitted out for family living, with refrigerators, microwaves, and plenty of room for you and your kids to feel right at home.
A good choice for your children's first vacation, the Holiday Inn Express has simplicity, with helpful features such as free breakfast service, exceptional air conditioning, and a well-stocked onsite shop.
The fitness center is 24/7, and the indoor whirlpool stays open till 11 pm, giving you a good place to relax your muscles post-workout.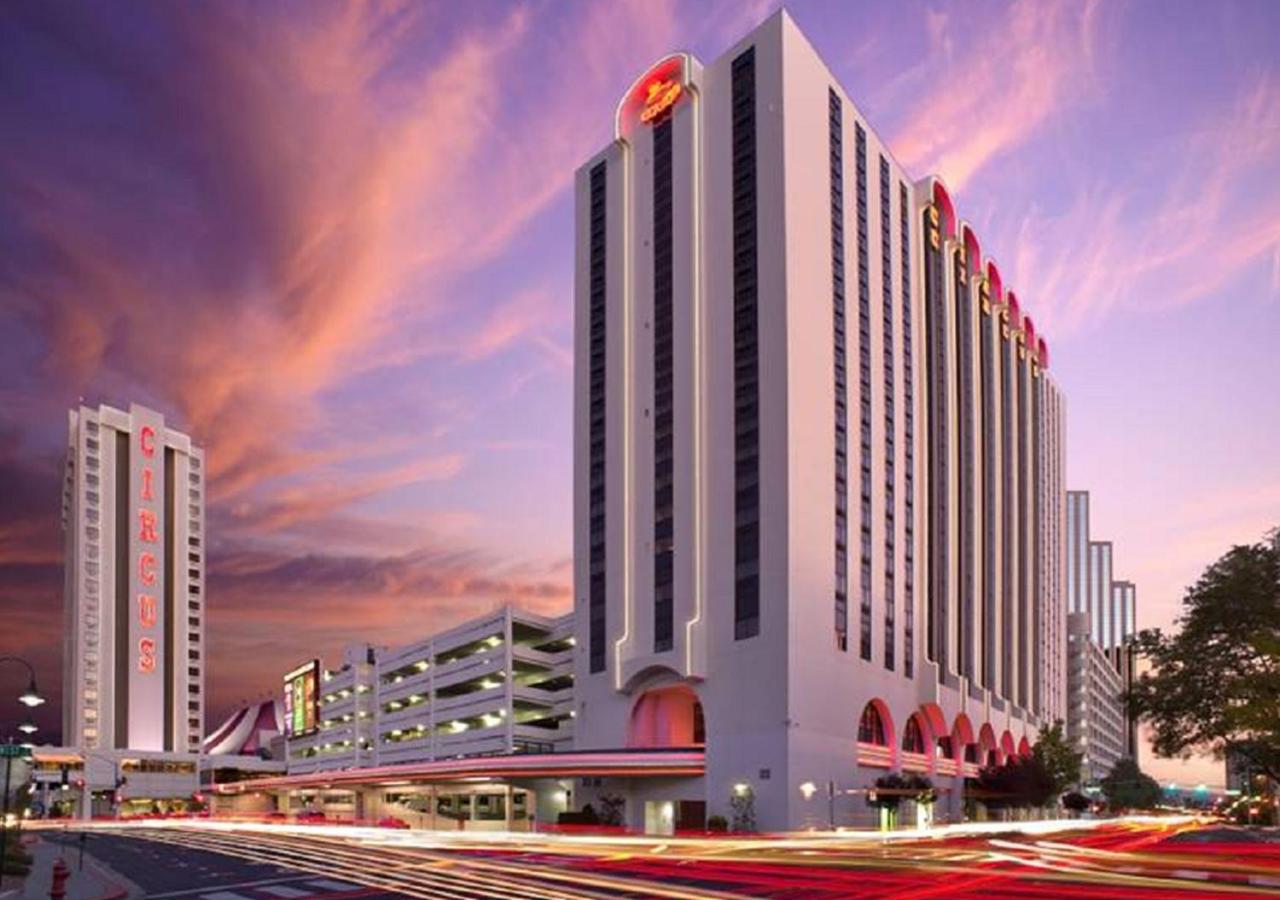 Circus Circus Reno is connected to the Silver Legacy Resort and the Eldorado Resort Casino via skywalks. Like the two resorts it's connected to, Circus Circus is full of family-orientated onsite fun. As the name implies, regular circus acts take place throughout the day, meaning you and your little ones can catch a show whenever you've got time.
Mostly known for its large casino area, Circus Circus also has an expansive kids arcade area, which is constantly being updated with new games. Centipede Chaos, Whack-a-Mole, and Space Warp are a few of its most popular machines. The nearby food court is home to a number of familiar chain restaurants, including Panda Express and Habit Burger Grill.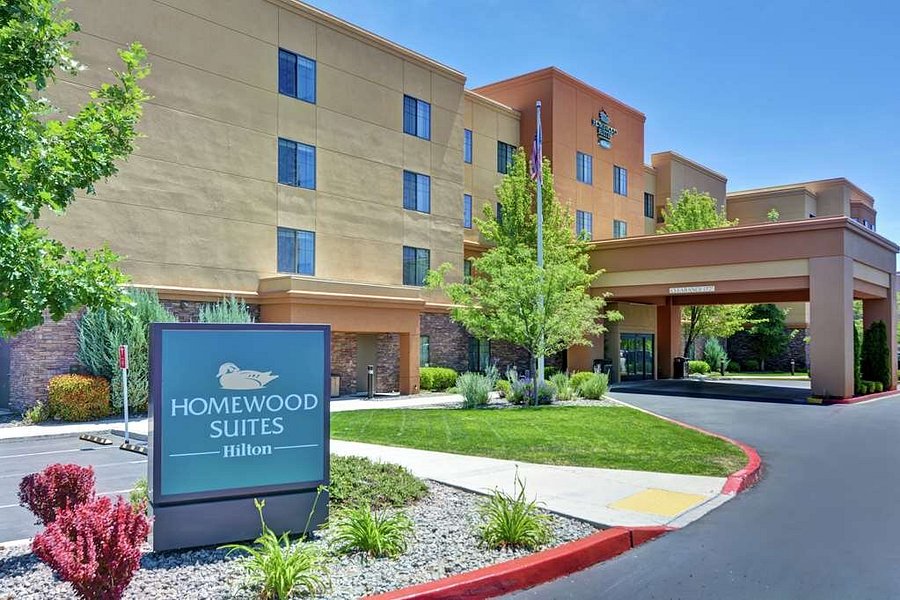 The Homewood Suites by Hilton Reno boasts 96 family suites, all of which feature two separate bedrooms, sofa beds, and a living room area, complete with a flat-screen TV. On top of this, each suite features a fully fitted kitchen area, with a stovetop, microwave, and refrigerator, which is perfect for in-room dining.
For breakfast, families can feast at the complimentary breakfast buffet downstairs, and take part in the evening socials, which take place from Monday to Thursday.
This hotel is good for those wanting to explore greater Reno by car with free parking. Downtown Reno is just a 10-minute ride away. Homewood Suites is nearby the Huffaker Hills, Anderson Regional Park, and is a half-hour drive away from Mt. Rose Ski Resort.
The Eldorado Resort Casino is Reno's own Broadway, with a 580-seat showroom where regular comedy, dramatic, and seasonal stage shows occur.
If theater isn't your family's thing, the Brew Brothers onsite microbrewery and restaurant is the place to catch a live music show – which is open to all ages! After you've enjoyed a performance, you can pick one of Eldorado's 9 restaurants, which includes La Strada.
Guest rooms feel just like home, with a spacious living area looking out the bay windows, which command an unbeatable view of the Reno skyline and the Sierra Nevada mountains.
The Eldorado is connected to Circus Circus and the Silver Legacy, meaning that guests can take advantage of the adjoining hotel's facilities, restaurants, and entertainment.
The Courtyard by Marriot is located in South Reno and is as contemporary looking on the outside as it is on the inside. Recently renovated, this hotel features only the most modern of furnishings and facilities and even has its own onsite Starbucks. The indoor pool and fitness center are great for exercising, while the outside dining area is great for sunset socializing.
This Courtyard resort is only a 13-minute ride away from the Reno Tahoe Airport, being positioned just off the I-580. If you've got budding golfers in your family, they're going to love the quick access to the likes of Wolf Run Golf Club and LakeRidge Golf Club.
Its southern positioning puts it closeby to Reno's natural highlights, including Lake Tahoe, which is just over 40 minutes away in the car.
FAQs
What family hotels are near Reno-Tahoe International Airport?
The Holiday Inn Express & Suites Reno Airport and the Hyatt Place Reno Tahoe Airport are the two best options for quick airport connection in Reno.
Which Reno family hotels allow pets?
The Hyatt Place Reno Tahoe Airport allows for pets to join your family vacation.
Are there any family hotels in Reno that provide complimentary breakfast?
The Hampton Inn & Suites Reno, Holiday Inn Express & Suites Reno Airport, and the Homewood Suites Reno all provide a complimentary hot breakfast.
Which Reno family hotels have a gym?
The Peppermill Resort Spa Casino in Reno boasts an impressive 1,000 sq. ft. gym. The Grand Sierra Resort also features a fitness suite.
Final Thoughts
Reno has its fair share of kid-friendly hotels. Even places you wouldn't expect to accommodate the whole family, including the likes of the Atlantis Casino Resort Spa, feature comfortable family-sized rooms.
When booking a place to stay, refer to our above list of the 12 best family-friendly hotels, and choose whichever one best fits your Nevada vacation expectations! Check out our guides to Nevada for more tips on where to visit during your trip.
More about our TFVG Author
A seasoned traveller, Dad, and avid sports tourist, James foundered The Family Vacation Guide to share his expert vacation experiences- especially when it comes to being a travelling family man.
Featured in Travel articles such as Travel + Leisure, TripSavvy and SFGate, you know you're reading some of the best vacation tips online.