Finding a great resort for the entire family is tricky, especially when you have little ones. So, from play to dining and other must-have amenities, there are many hotels around the area to explore to satisfy everyone.
As you plan your family stay, look forward to nearby attractions and delicious, convenient food items while traveling, and uncover which hotels allow pets.
Here are eight of the best family resorts near Cincinnati, Ohio.
1. Fairfield Inn and Suites by Marriott Dayton 
First on the list is the Fairfield Inn and Suites. Then, book your next room at the highly-rated hotel in downtown Dayton. The top-notch family resort is excellent for continental breakfast buffets and is about an hour away from Cincinnati, Ohio. Enjoy bacon, eggs, and pancakes that your family will love.
Family Fun Activities
The Fairfield Inn and Suites is also great for accessibility and is close to the Dayton Visual Arts Center. Additional nearby attractions include the Benjamin and Marian Schuster Performing Arts Center and the National Museum of the United States Air Force. The resort is close to the Action Sports Center as well.
For a fun, family activity, walk over to the RiverScape and partake in kayaking, biking, or walking along the nicely paved trail. You can also attend a baseball game at Day Air Ballpark for an excellent sporting experience.
Fairfield Inn Perks
There's quite a few advantages to staying at a family-friendly hotel. Aside from activities, other hotel perks include the following:
Spectacular lounge area
High-speed internet
24-hour business and fitness center
Plush bedding
Microwaves, mini-refrigerators
Smart televisions with Netflix, YouTube
Complimentary coffee, tea
Convenience store
Housekeeping, dry cleaning service
The dry cleaning service is convenient if you need cleaning before attending an event.
Last but not least, feel a comfortable environment, as the resort is entirely smoke-free. The Fairfield Inn is an excellent choice for sports, art, hotel perks, and outdoor experiences.
2. Hilton Garden Inn Dayton Beavercreek 
Next on the list is the Hilton Garden Inn Dayton Beavercreek. Located in Dayton as well, this hotel is eight miles from downtown. Nearby attractions include Wright State University, the mall, and the Soin Medical Center. The United States Air Force is also about five miles from the Hilton Garden Inn.
Family Food Options
This Hilton Garden Inn hotel is for you looking for food options. Without leaving the hotel, you can't go wrong with breakfast, lunch, and dinner options. The Garden Grille is not only convenient but includes an excellent selection of kid-friendly food items.
Hilton Garden Inn Amenities
Other family amenities include the following:
Indoor pool
Fitness center
Free WiFi
Free parking
Digital key access
Connecting rooms
Resort Bonuses
Don't forget to bring your pet. Don't bother getting a sitter, as this hotel is pet-friendly for your dog or cat. However, a $50 deposit fee is required, or $75 if you bring two pets.
The Hilton Garden Inn feels relaxed with non-smoking rooms and a cozy atmosphere. Your home away from home awaits at one of the best family resorts near Cincinnati, Ohio.
3. Country Inn and Suites by Radisson Georgetown, KY
Stay at the Country Inn and Suites by Radisson in Kentucky. The hotel is also a recipient of the Hospitality Excellence Award in 2021 and the Traveler's Choice Award for the last two years. It's located about an hour away from Cincinnati and just under 70 miles.
Country Inn Advantages
Complete with early check-in, free WiFi, fitness center, business center, and in-room refrigerator and microwave access. The Country Inn is also wheelchair accessible and pet-friendly.
Visit nearby attractions, including the Kentucky Horse Park, Keeneland Race Course, Georgetown College, Mary Todd Lincoln House, and America's largest Toyota plant. If you love antique shopping, be sure to visit historic spots downtown.
While staying in for the night, let your kids soak and play in the indoor pool as you wind down in the warm hot tub. Feel free to indulge in cookies and coffee compliments of the hotel lobby. Speaking of food, the hotel offers complimentary breakfast each morning, including the Country Inn's famous waffles.
At the Country Inn, receive excellent hospitality, local historical sights, pool fun, complimentary cookies, and coffee, and utilize the express checkout for a quick and convenient exit.
4. Hawthorn Suites by Wyndham Louisville East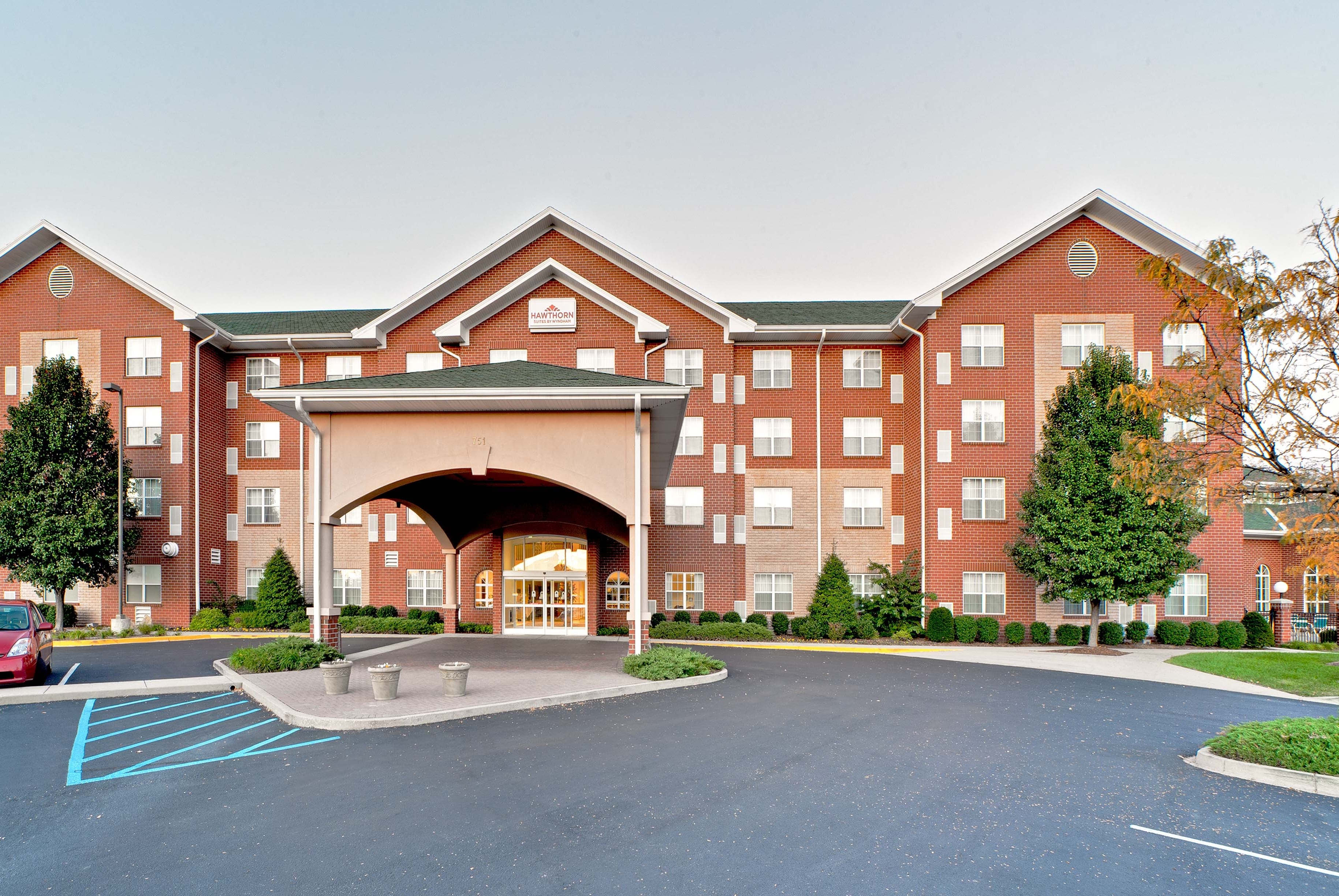 With a radius of two hours away from Cincinnati, Hawthorn Suites is a beautiful family resort to stay overnight. So check in early and bring your furry friend to a pet-friendly, smoke-free resort.
While the hotel provides a complimentary breakfast buffet, rooms also include separate kitchenettes! Enjoy convenience for the entire family with a dishwasher.
You'll save on food while cooking your lunch, dinner, and snacks. Create new experiences like grilling outdoors in a home-like oasis.
The Hawthorn Suites Difference
At Hawthorn Suites, embrace the common areas and even social events, depending on the nights you choose to stay. The experience is a great time to bond with your family and mingle with other guests!
Hotel amenities include:
Free airport shuttle
24-hour reception desk
Coffee/tea maker
Available cribs
Flat-screen revelations
Free parking
Free shuttle to attractions
Laundry services are available, which may make mothers happy. In addition, the resort is complete with an indoor pool and hot tub, which makes all kids jump for joy.
If you and your family prefer to cook and dine in from your hotel room at Hawthorn Suites, this is one of the best options.
5. Home2 Suites by Hilton Lafayette
Next on the list is a modern yet complete with ample living space. The Home2 Suites by Hilton in Lafayette, Indiana, is less than three hours away from Cincinnati. The resort is near Purdue University and is fantastic for sporting events and dining.
Home2 Suites Amenities
Wake up to an excellent, hearty breakfast complete with waffles, sandwiches, and fruit.
Get ready, set, and jump into the indoor pool. Then, sweat it out in the indoor gym. Adults can work as the kids play using the hotel's free WiFi.
Choose from three different suite options, depending on the size of your family, including connecting rooms.
Housekeeping Done Right
Housekeeping is not only complimentary, but you can request extra towels and additional amenities at any time. Request towels free of charge, and even schedule room cleaning. Receive a thorough cleaning for every fourth or fifth night you and your family stays at the Home2 Suites.
Nearby Attractions
Visit nearby sights such as the national landmark Tippecanoe Battlefield and Museum. The park includes 96 acres of land for your family to see. Hike trails, visit the nature center and relax at one of the many picnic tables.
The museum includes a wealth of history, with battle exhibits, maps, and information. Learn about the famous leaders, and before leaving, visit the store for clothing and other collectible items.
The Home2 Suites is appealing for many reasons and completes many family needs.
6. Holiday Inn Express Wilmington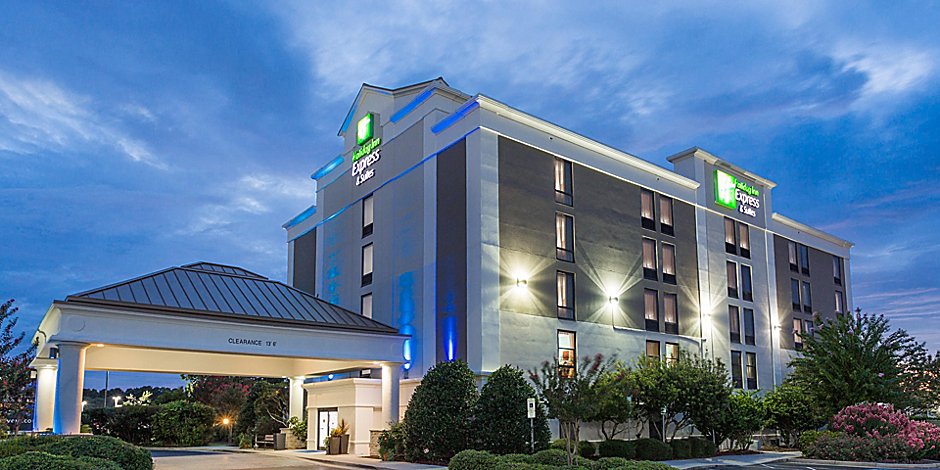 The Holiday Inn Express is next on the family resort list near Cincinnati in Wilmington, OH. The hotel is slightly under an hour from the city and includes accessibility to downtown Wilmington.
Room Amenities
Sleep in a modern room with high-speed internet, free WiFi, and flat-screen television. Walls provide sleek black-out shades for privacy. Other amenities include:
Accessible cribs for younger ones
Sofa bed
Rollaway cot options
The Holiday Inn provides connecting rooms, oversized bath towels, a bathtub, a separate walk-in shower, a hanging closet, a mini-refrigerator, tea and coffee, a microwave, and cable with premium channels.
Your Express Stay
Wake up a warm, continental breakfast, raise your heart rate in the fitness room, and soothe your muscles in the whirlpool. Then, take advantage of the wonderfully sized heated pool for your kids to roam and play for more indoor on-site fun.
Nearby attractions include the following:
Williams Memorial Park
Wilmington Air Park
Ferno Washington
Roberts Convention Centre
Roberts Arena
Jefferson Outlet Mall
Ozone Zipline
Kings Island
The Holiday Inn Express is a smoke-free and pet-friendly facility throughout your stay. As another bonus, kids eat free.
7. Comfort Suites Mason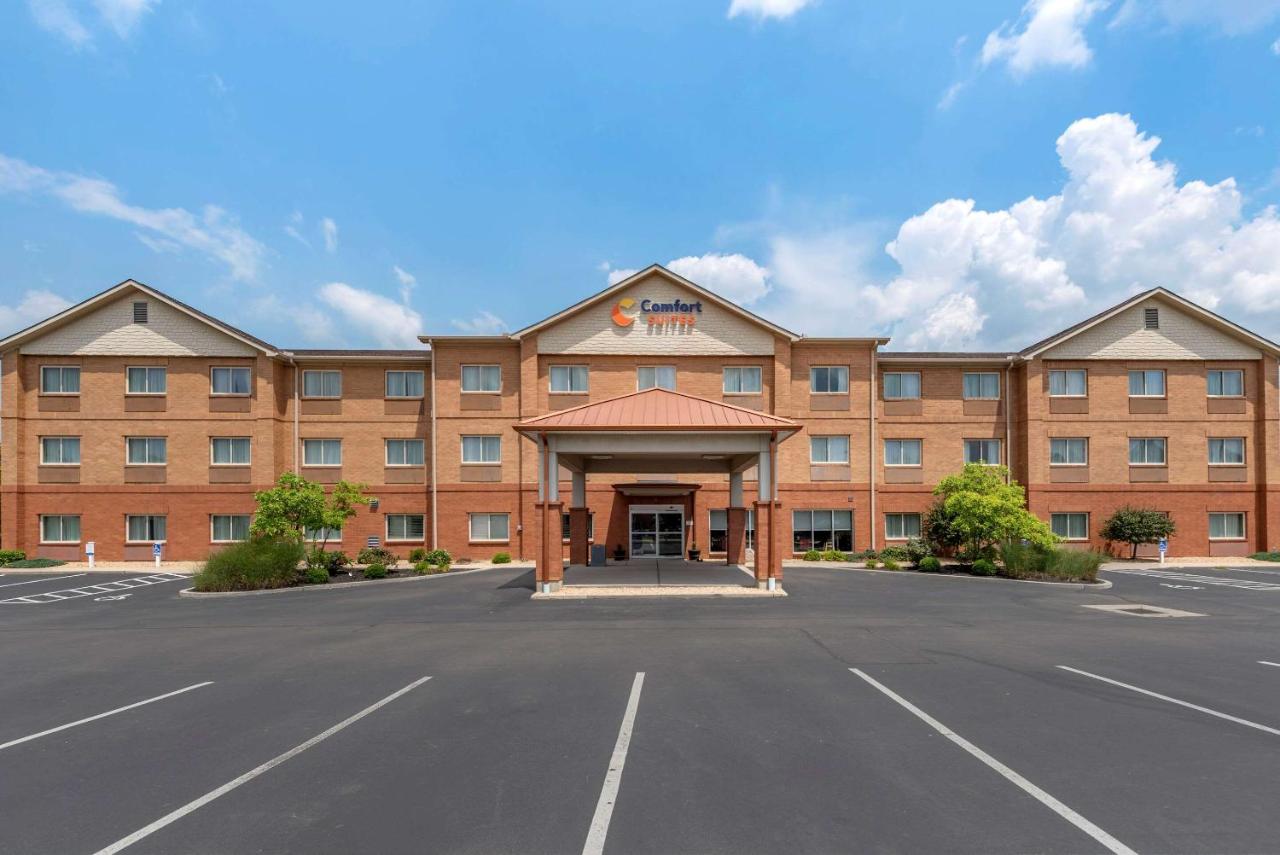 The Comfort Suites resort in Mason, Ohio, is a quick half-hour car ride from Cincinnati. When it comes to location, picking a hotel is critical. The Comfort Suites makes for a great destination spot, with Kings Island just a mile away.
See the Beach Waterpark, and shop at the Cincinnati Premium Outlets, a downtown Cincinnati landmark, among other family spots. Nearby family-friendly restaurants include Ruby Tuesdays Outback Steakhouse.
Your Comfort Suites Stay
If you love indoor heated pools, this hotel is a must if you stay in the area. Set your alarm clock for a hot, complimentary breakfast for everyone in your family.
Additionally, travel confidently as the hotel offers first-aid staff available any day or night. You never know when your kid may fall, scrape their knee, or have a mishap near the pool.
The Comfort Suites resort includes an indoor, heated pool, complete with a fitness center, premium WiFi, and laundry services, and the entire hotel is a 100% smoke-free zone.
8. Hyatt Place Cincinnati Northeast 
Also in Mason, OH, and a half-hour from Cincinnati, Ohio, is Hyatt Place. The hotel includes a warm welcome, with a heated indoor pool with plenty of seating.
Health and Safety Concerns
The Hyatt Place cares about your stay, including health, wellbeing, and hotel cleanliness. Additional steps that the Hyatt takes include sanitizer stations, enhanced food safety, hygiene protocols, temperature checks, and the removal of high-touch areas and buttons.
Let digital amenities help with stressful situations and worries. Hyatt Place now incorporates the following:
Digital keys
Digital check-in, checkout
Headspace meditations
Chrome cast in rooms
Quick grab and go food orders
Now, feel safe and efficient every step of the way.
Pet-Friendly Guidelines
Although there's particular requirements, bringing your pet is easier than ever at Hyatt Place. The hotel accommodates two housebroken dogs, weighing no more than 50 pounds combined per room. For questions or concerns, it's best to call ahead and double-check regulations.
For most guests staying up to six nights, there's a non-refundable fee of $75—the fee increases to $100 for an extra cleaning fee for more than a six-night stay.
Hyatt Place Rooms
Hyatt Place provides spacious rooms, media centers, and comfortable plush bedding. Also, find additional space to sleep with the help of your sleeper sofa. So now, you and your family will rest comfortably without different rooms or beds.
Connect to WiFi, enjoy the television, and unwind from the day. In addition, the resort assists with various disabilities.
Food and Attractions
The hotel offers to dine at all hours of the day. Eat a complimentary breakfast before the fun begins, with items such as yogurt, fruit, breakfast sandwiches, and more.
On-site, you will find Starbucks and a sit-down restaurant. In addition, there are quick snacks your kids can grab on the go, such as chips, candy, juice, water, soda, and on-the-go tasty pastries. From Skyline Chili to Graeter's Ice Cream, food and dining options are also around the hotel.
Along with Kings Island, nearby tourist attractions for families include:
The Cincinnati Zoo
Deerfield Towne Center
Scene 75, family-fun games
The Web Extreme, mini-golf, bowling
Newport Aquarium
Great American Ballpark
At Hyatt Place, enjoy one of the best nearby locations for your family-friendly getaway.
Final Takeaways
With hundreds of nearby hotels to choose from, you can rely on the following eight of the best family resorts near Cincinnati, Ohio.
Regardless of where you and your family stay, you can count on kid-friendly family resorts depending on location, size, style, budget, and necessities. However, if you're looking for adventure and plan a trip to Kings Island or the Cincinnati Zoo, one of the best zoos in Ohio, perhaps the Comfort Suites or Hyatt Place is the best bang for your buck.
While meeting everyone's needs is hard, there's a lot to explore, no matter what resort you choose. From attractions, and hotel cleanliness, to free food options, traveling is easier than ever. Plus, many hotels are pet-friendly nowadays, as long as you adhere to hotel-specific guidelines.
Whether you have little ones or teenagers, there's something for everyone to look forward to and remember as you ponder your next family stay.